1AEFF00018-Fuel Tank Pressure Sensor
Replaces
Fuel Tank Pressure Sensor - 1AEFF00018
1AEFF00018
This fuel pressure sensor is just what you need to get your vehicle running great again!
Specifications:
Fuel Tank Pressure Sensor
Mounts to top of fuel pump module
Replaces dealer part numbers: 16196060, 16238399, 8093776800, 8162384090, 09377680, 9377680, 8162383990, 8162117490, 8162572760, 12219388, 16217059, 16257276
Direct replacement
Built to strict quality control standards
This fuel pressure sensor is a great replacement and has good cost savings over a part from the dealer.
Lifetime Warranty
This item is backed by a Limited Lifetime Warranty. In the event this item should fail due to manufacturing defects during intended use, we will exchange the part free of charge (excludes shipping charges) for the original purchaser. Please keep your invoice for proof of this warranty.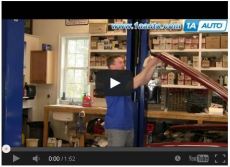 Tools needed for replacement:
General Tools

Floor Jack
Jack Stands

Ratchets & Related

Ratchet
Socket Extensions

Screwdrivers & Related

Flat Blade Screwdriver
Pry Bar

Sockets - Metric

15mm Socket
8mm Socket
THANKS 1A AUTO everything i need you got it n shipped to me fast ,im very happy thaks again ,the part fit perfect
October 17, 2017
Purchased
6 months ago
I was a little disappointed that is was foreign made when I received it but, decided to install it anyway. I jacked up the bed and it was very easy to replace.
It cured my issue as I thought it would. I am pleased with the item so far, I hope it continues to not be a problem.
August 2, 2017
Purchased
9 months ago
Browse 3 questions
Browse 3 questions and 3 answers
Is a fuel tank pressure sensor if it is bad would the car not start I put in a new fuel pump ?
BEST ANSWER:
If the fuel tank pressure sensor is faulty, it could cause issues attempting to start the vehicle.
There is no power going to the fuel pump. I have a 2006 GMC envoy?
BEST ANSWER:
We are unable to diagnose your problem, because there could be multiple reasons why you're experiencing this particular difficulty. We suggest you take your vehicle to a reputable shop close to you to identify the problem. Once you know the cause of your problem please feel free to call us toll free at 888-844-3393. We'll be happy to see if we carry the parts needed for the repair.
BEST ANSWER:
This senses tank pressure for emissions purposes. It tells the solenoids when to open and close for vapor ventilation. Works with a few other components also.
Vehicle Fit
1996-1999 Buick Century Fuel Tank Pressure Sensor V6 3.1L (8th Vin Digit M)
2000-2005 Buick Century Fuel Tank Pressure Sensor V6 3.1L (8th Vin Digit J)
2008 Buick Enclave Fuel Tank Pressure Sensor V6 3.6L (8th Vin Digit 7)
2005-2007 Buick LaCrosse Fuel Tank Pressure Sensor V6 3.8L (8th Vin Digit 2)
2005-2007 Buick LaCrosse Fuel Tank Pressure Sensor V6 3.6L (8th Vin Digit 7)
1996-2005 Buick LeSabre Fuel Tank Pressure Sensor V6 3.8L (8th Vin Digit K)
2006-2008 Buick Lucerne Fuel Tank Pressure Sensor V8 4.6L (8th Vin Digit Y)
2006-2008 Buick Lucerne Fuel Tank Pressure Sensor V6 3.8L (8th Vin Digit 2)
2008 Buick Lucerne Fuel Tank Pressure Sensor V8 4.6L (8th Vin Digit 9)
2009-2011 Buick Lucerne Fuel Tank Pressure Sensor V6 3.9L
1997-2005 Buick Park Avenue Fuel Tank Pressure Sensor V6 3.8L (8th Vin Digit 1)
1997-2005 Buick Park Avenue Fuel Tank Pressure Sensor V6 3.8L (8th Vin Digit K)
2004 Buick Rainier Fuel Tank Pressure Sensor V8 5.3L (8th Vin Digit P)
2004-2007 Buick Rainier Fuel Tank Pressure Sensor L6 4.2L (8th Vin Digit S)
2005-2007 Buick Rainier Fuel Tank Pressure Sensor V8 5.3L (8th Vin Digit M)
1996 Buick Regal Fuel Tank Pressure Sensor V6 3.1L (8th Vin Digit M)
1997-2004 Buick Regal Fuel Tank Pressure Sensor V6 3.8L (8th Vin Digit 1)
1997-2004 Buick Regal Fuel Tank Pressure Sensor V6 3.8L (8th Vin Digit K)
2002-2005 Buick Rendezvous Fuel Tank Pressure Sensor V6 3.4L (8th Vin Digit E)
2004-2006 Buick Rendezvous Fuel Tank Pressure Sensor V6 3.6L (8th Vin Digit 7)
2006-2007 Buick Rendezvous Fuel Tank Pressure Sensor V6 3.5L (8th Vin Digit L)
1997 Buick Riviera Fuel Tank Pressure Sensor V6 3.8L (8th Vin Digit K)
1997-1999 Buick Riviera Fuel Tank Pressure Sensor V6 3.8L (8th Vin Digit 1)
1996-1997 Buick Skylark Fuel Tank Pressure Sensor L4 2.4L (8th Vin Digit T)
1996-1997 Buick Skylark Fuel Tank Pressure Sensor V6 3.1L (8th Vin Digit M)
2005-2006 Buick Terraza Fuel Tank Pressure Sensor V6 3.5L (8th Vin Digit L)
2006-2007 Buick Terraza Fuel Tank Pressure Sensor (8th Vin Digit 1)
2005-2008 Cadillac CTS Fuel Tank Pressure Sensor V6 3.6L (8th Vin Digit 7)
2005-2007 Cadillac CTS Fuel Tank Pressure Sensor V6 2.8L (8th Vin Digit T)
2008 Cadillac CTS Fuel Tank Pressure Sensor V6 3.6L (8th Vin Digit V)
2005 Cadillac CTS-V Fuel Tank Pressure Sensor V8 5.7L (8th Vin Digit S)
2006-2007 Cadillac CTS-V Fuel Tank Pressure Sensor V8 6.0L (8th Vin Digit U)
1998-1999 Cadillac Concours Fuel Tank Pressure Sensor V8 4.6L (8th Vin Digit 9)
2006-2008 Cadillac DTS Fuel Tank Pressure Sensor V8 4.6L (8th Vin Digit 9)
2006-2008 Cadillac DTS Fuel Tank Pressure Sensor V8 4.6L (8th Vin Digit Y)
1998-2005 Cadillac Deville Fuel Tank Pressure Sensor V8 4.6L (8th Vin Digit Y)
2000-2005 Cadillac Deville Fuel Tank Pressure Sensor V8 4.6L (8th Vin Digit 9)
1998-2002 Cadillac Eldorado Fuel Tank Pressure Sensor V8 4.6L (8th Vin Digit Y)
1998-2002 Cadillac Eldorado Fuel Tank Pressure Sensor V8 4.6L (8th Vin Digit 9)
1999-2000 Cadillac Escalade Fuel Tank Pressure Sensor V8 5.7L (8th Vin Digit R)
2002-2005 Cadillac Escalade Fuel Tank Pressure Sensor V8 5.3L (8th Vin Digit T)
2002-2006 Cadillac Escalade Fuel Tank Pressure Sensor V8 6.0L (8th Vin Digit N)
2007-2008 Cadillac Escalade Fuel Tank Pressure Sensor V8 6.2L (8th Vin Digit 8)
2003-2006 Cadillac Escalade ESV Fuel Tank Pressure Sensor V8 6.0L (8th Vin Digit N)
2007-2008 Cadillac Escalade ESV Fuel Tank Pressure Sensor V8 6.2L (8th Vin Digit 8)
2002-2006 Cadillac Escalade EXT Fuel Tank Pressure Sensor V8 6.0L (8th Vin Digit N)
2007-2008 Cadillac Escalade EXT Fuel Tank Pressure Sensor V8 6.2L (8th Vin Digit 8)
2005-2008 Cadillac SRX Fuel Tank Pressure Sensor V8 4.6L (8th Vin Digit A)
2005-2008 Cadillac SRX Fuel Tank Pressure Sensor V6 3.6L (8th Vin Digit 7)
2005-2008 Cadillac STS Fuel Tank Pressure Sensor V8 4.6L (8th Vin Digit A)
2005-2007 Cadillac STS Fuel Tank Pressure Sensor V6 3.6L (8th Vin Digit 7)
2008 Cadillac STS Fuel Tank Pressure Sensor V8 4.4L (8th Vin Digit D)
2008 Cadillac STS Fuel Tank Pressure Sensor V6 3.6L (8th Vin Digit V)
2006-2007 Cadillac STS-V Fuel Tank Pressure Sensor V8 4.4L (8th Vin Digit D)
1998-2003 Cadillac Seville Fuel Tank Pressure Sensor V8 4.6L (8th Vin Digit 9)
1998-2004 Cadillac Seville Fuel Tank Pressure Sensor V8 4.6L (8th Vin Digit Y)
2004-2008 Cadillac XLR Fuel Tank Pressure Sensor V8 4.6L (8th Vin Digit A)
2006-2008 Cadillac XLR-V Fuel Tank Pressure Sensor V8 4.4L (8th Vin Digit D)
1996-2001 Chevy Astro Fuel Tank Pressure Sensor V6 4.3L (8th Vin Digit W)
2002-2005 Chevy Astro Fuel Tank Pressure Sensor V6 4.3L (8th Vin Digit X)
2002-2004 Chevy Avalanche 1500 Fuel Tank Pressure Sensor V8 5.3L (8th Vin Digit T)
2007-2008 Chevy Avalanche 1500 Fuel Tank Pressure Sensor V8 5.3L (8th Vin Digit J)
2007-2008 Chevy Avalanche 1500 Fuel Tank Pressure Sensor V8 6.0L (8th Vin Digit Y)
2002-2006 Chevy Avalanche 2500 Fuel Tank Pressure Sensor V8 8.1L (8th Vin Digit G)
1996-2002 Chevy Blazer S10 Fuel Tank Pressure Sensor V6 4.3L (8th Vin Digit W)
2003-2005 Chevy Blazer S10 Fuel Tank Pressure Sensor V6 4.3L (8th Vin Digit X)
1997-1998 Chevy C1500 Truck Fuel Tank Pressure Sensor V6 4.3L (8th Vin Digit W)
1998-1999 Chevy C1500 Truck Fuel Tank Pressure Sensor V8 5.0L (8th Vin Digit M)
1998-1999 Chevy C1500 Truck Fuel Tank Pressure Sensor V8 5.7L (8th Vin Digit R)
1997-2000 Chevy C2500 Truck Fuel Tank Pressure Sensor V8 7.4L (8th Vin Digit J)
1998-2000 Chevy C2500 Truck Fuel Tank Pressure Sensor V8 5.7L (8th Vin Digit R)
1998 Chevy C2500 Truck Fuel Tank Pressure Sensor V8 5.0L (8th Vin Digit M)
1997-2000 Chevy C3500 Truck Fuel Tank Pressure Sensor V8 7.4L (8th Vin Digit J)
1998-2000 Chevy C3500 Truck Fuel Tank Pressure Sensor V8 5.7L (8th Vin Digit R)
2001-2002 Chevy C3500 Truck Fuel Tank Pressure Sensor V8 8.1L (8th Vin Digit G)
2000-2002 Chevy Camaro Fuel Tank Pressure Sensor V8 5.7L (8th Vin Digit G)
2000-2002 Chevy Camaro Fuel Tank Pressure Sensor V6 3.8L (8th Vin Digit K)
1996-2002 Chevy Cavalier Fuel Tank Pressure Sensor L4 2.2L (8th Vin Digit 4)
1996-2002 Chevy Cavalier Fuel Tank Pressure Sensor L4 2.4L (8th Vin Digit T)
2002-2005 Chevy Cavalier Fuel Tank Pressure Sensor L4 2.2L (8th Vin Digit F)
2003-2004 Chevy Cavalier Fuel Tank Pressure Sensor L4 2.2L (8th Vin Digit 6)
2004-2005 Chevy Classic Fuel Tank Pressure Sensor L4 2.2L
2005-2007 Chevy Cobalt Fuel Tank Pressure Sensor L4 2.2L (8th Vin Digit F)
2005-2007 Chevy Cobalt SS Fuel Tank Pressure Sensor L4 2.0L (8th Vin Digit P)
2006-2007 Chevy Cobalt SS Fuel Tank Pressure Sensor L4 2.4L (8th Vin Digit B)
2004-2006 Chevy Colorado Fuel Tank Pressure Sensor L4 2.8L (8th Vin Digit 8)
2004-2006 Chevy Colorado Fuel Tank Pressure Sensor L5 3.5L (8th Vin Digit 6)
2007-2008 Chevy Colorado Fuel Tank Pressure Sensor L4 2.9L (8th Vin Digit 9)
2007-2008 Chevy Colorado Fuel Tank Pressure Sensor L5 3.7L (8th Vin Digit E)
2000-2004 Chevy Corvette Fuel Tank Pressure Sensor V8 5.7L (8th Vin Digit G)
2001-2004 Chevy Corvette Fuel Tank Pressure Sensor V8 5.7L (8th Vin Digit S)
2005-2007 Chevy Corvette Fuel Tank Pressure Sensor V8 6.0L (8th Vin Digit U)
2006-2009 Chevy Corvette Fuel Tank Pressure Sensor V8 7.0L (8th Vin Digit E)
2008-2009 Chevy Corvette Fuel Tank Pressure Sensor V8 6.2L (8th Vin Digit W)
2009 Chevy Corvette Fuel Tank Pressure Sensor V8 6.2L (8th Vin Digit R)
2005-2007 Chevy Equinox Fuel Tank Pressure Sensor V6 3.4L (8th Vin Digit F)
1998-2002 Chevy Express 1500 Van Fuel Tank Pressure Sensor V8 5.0L (8th Vin Digit M)
1998-2002 Chevy Express 1500 Van Fuel Tank Pressure Sensor V8 5.7L (8th Vin Digit R)
1998-2002 Chevy Express 1500 Van Fuel Tank Pressure Sensor V6 4.3L (8th Vin Digit W)
2003-2008 Chevy Express 1500 Van Fuel Tank Pressure Sensor V6 4.3L (8th Vin Digit X)
2003-2007 Chevy Express 1500 Van Fuel Tank Pressure Sensor V8 5.3L (8th Vin Digit T)
1998-2002 Chevy Express 2500 Van Fuel Tank Pressure Sensor V8 5.0L (8th Vin Digit M)
1998-2002 Chevy Express 2500 Van Fuel Tank Pressure Sensor V8 5.7L (8th Vin Digit R)
1998-2002 Chevy Express 2500 Van Fuel Tank Pressure Sensor V6 4.3L (8th Vin Digit W)
1998-2002 Chevy Express 2500 Van Fuel Tank Pressure Sensor V8 6.5L Diesel (8th Vin Digit F)
2003-2007 Chevy Express 2500 Van Fuel Tank Pressure Sensor V8 4.8L (8th Vin Digit V)
2003-2007 Chevy Express 2500 Van Fuel Tank Pressure Sensor V8 6.0L (8th Vin Digit U)
2003-2005 Chevy Express 2500 Van Fuel Tank Pressure Sensor V6 4.3L (8th Vin Digit X)
2003-2005 Chevy Express 2500 Van Fuel Tank Pressure Sensor V8 5.3L (8th Vin Digit T)
2006 Chevy Express 2500 Van Fuel Tank Pressure Sensor V8 6.6L Diesel (8th Vin Digit 2)
2008 Chevy Express 2500 Van Fuel Tank Pressure Sensor V8 6.0L (8th Vin Digit K)
2008 Chevy Express 2500 Van Fuel Tank Pressure Sensor V8 4.8L (8th Vin Digit C)
1998-2002 Chevy Express 3500 Van Fuel Tank Pressure Sensor V8 5.7L (8th Vin Digit R)
1998-2000 Chevy Express 3500 Van Fuel Tank Pressure Sensor V8 7.4L (8th Vin Digit J)
1998-2002 Chevy Express 3500 Van Fuel Tank Pressure Sensor V8 6.5L Diesel (8th Vin Digit F)
2001-2002 Chevy Express 3500 Van Fuel Tank Pressure Sensor V8 8.1L (8th Vin Digit G)
2003-2007 Chevy Express 3500 Van Fuel Tank Pressure Sensor V8 6.0L (8th Vin Digit U)
2005-2007 Chevy Express 3500 Van Fuel Tank Pressure Sensor V8 4.8L (8th Vin Digit V)
2006 Chevy Express 3500 Van Fuel Tank Pressure Sensor V8 6.6L Diesel (8th Vin Digit 2)
2008 Chevy Express 3500 Van Fuel Tank Pressure Sensor V8 4.8L (8th Vin Digit C)
2008 Chevy Express 3500 Van Fuel Tank Pressure Sensor V8 6.0L (8th Vin Digit K)
2006-2008 Chevy HHR Fuel Tank Pressure Sensor L4 2.2L (8th Vin Digit D)
2006-2008 Chevy HHR Fuel Tank Pressure Sensor L4 2.4L (8th Vin Digit P)
2000-2005 Chevy Impala Fuel Tank Pressure Sensor V6 3.8L (8th Vin Digit K)
2000-2005 Chevy Impala Fuel Tank Pressure Sensor V6 3.4L (8th Vin Digit E)
2004-2005 Chevy Impala SS Fuel Tank Pressure Sensor V6 3.8L (8th Vin Digit 1)
2006-2007 Chevy Impala SS Fuel Tank Pressure Sensor V8 5.3L (8th Vin Digit C)
2006-2008 Chevy Impala Fuel Tank Pressure Sensor V6 3.5L (8th Vin Digit N)
2006 Chevy Impala Fuel Tank Pressure Sensor (8th Vin Digit 1)
2007 Chevy Impala Fuel Tank Pressure Sensor (8th Vin Digit R)
1997-1998 Chevy K1500 Truck Fuel Tank Pressure Sensor V6 4.3L (8th Vin Digit W)
1998-1999 Chevy K1500 Truck Fuel Tank Pressure Sensor V8 5.0L (8th Vin Digit M)
1998-1999 Chevy K1500 Truck Fuel Tank Pressure Sensor V8 5.7L (8th Vin Digit R)
1998 Chevy K2500 Truck Fuel Tank Pressure Sensor V8 5.0L (8th Vin Digit M)
1998-2000 Chevy K2500 Truck Fuel Tank Pressure Sensor V8 7.4L (8th Vin Digit J)
1998-2000 Chevy K2500 Truck Fuel Tank Pressure Sensor V8 5.7L (8th Vin Digit R)
1998-2000 Chevy K3500 Truck Fuel Tank Pressure Sensor V8 7.4L (8th Vin Digit J)
1998-2000 Chevy K3500 Truck Fuel Tank Pressure Sensor V8 5.7L (8th Vin Digit R)
1997-1999 Chevy Lumina Fuel Tank Pressure Sensor V6 3.1L (8th Vin Digit M)
1997 Chevy Lumina Fuel Tank Pressure Sensor V6 3.4L (8th Vin Digit X)
1998-1999 Chevy Lumina Fuel Tank Pressure Sensor V6 3.8L (8th Vin Digit K)
2000-2001 Chevy Lumina Fuel Tank Pressure Sensor V6 3.1L (8th Vin Digit J)
1997-1999 Chevy Malibu Fuel Tank Pressure Sensor L4 2.4L (8th Vin Digit T)
1997-1999 Chevy Malibu Fuel Tank Pressure Sensor V6 3.1L (8th Vin Digit M)
1999-2003 Chevy Malibu Fuel Tank Pressure Sensor V6 3.1L (8th Vin Digit J)
2004-2006 Chevy Malibu Fuel Tank Pressure Sensor V6 3.5L (8th Vin Digit 8)
2004-2008 Chevy Malibu Fuel Tank Pressure Sensor L4 2.2L (8th Vin Digit F)
2006-2007 Chevy Malibu SS Fuel Tank Pressure Sensor (8th Vin Digit 1)
2007-2008 Chevy Malibu Fuel Tank Pressure Sensor V6 3.5L (8th Vin Digit N)
2008 Chevy Malibu Fuel Tank Pressure Sensor V6 3.6L (8th Vin Digit 7)
2004-2006 Chevy Malibu Maxx Fuel Tank Pressure Sensor V6 3.5L (8th Vin Digit 8)
2006-2007 Chevy Malibu Maxx SS Fuel Tank Pressure Sensor (8th Vin Digit 1)
2007 Chevy Malibu Maxx Fuel Tank Pressure Sensor V6 3.5L (8th Vin Digit N)
1997-1998 Chevy Monte Carlo Fuel Tank Pressure Sensor V6 3.1L (8th Vin Digit M)
1997 Chevy Monte Carlo Fuel Tank Pressure Sensor V6 3.4L (8th Vin Digit X)
1998-2005 Chevy Monte Carlo Fuel Tank Pressure Sensor V6 3.8L (8th Vin Digit K)
2000-2005 Chevy Monte Carlo Fuel Tank Pressure Sensor V6 3.4L (8th Vin Digit E)
2004-2006 Chevy Monte Carlo Fuel Tank Pressure Sensor V6 3.8L (8th Vin Digit 1)
2006-2007 Chevy Monte Carlo Fuel Tank Pressure Sensor V8 5.3L (8th Vin Digit C)
2006-2007 Chevy Monte Carlo Fuel Tank Pressure Sensor V6 3.5L (8th Vin Digit N)
1996-2004 Chevy S10 Pickup Fuel Tank Pressure Sensor V6 4.3L (8th Vin Digit X)
1996-2000 Chevy S10 Pickup Fuel Tank Pressure Sensor L4 2.2L (8th Vin Digit 4)
1996-2002 Chevy S10 Pickup Fuel Tank Pressure Sensor V6 4.3L (8th Vin Digit W)
2000-2002 Chevy S10 Pickup Fuel Tank Pressure Sensor L4 2.2L (8th Vin Digit 5)
2003 Chevy S10 Pickup Fuel Tank Pressure Sensor L4 2.2L (8th Vin Digit H)
2004 Chevy SSR Fuel Tank Pressure Sensor V8 5.3L
2005-2006 Chevy SSR Fuel Tank Pressure Sensor V8 6.0L (8th Vin Digit H)
1999-2006 Chevy Silverado 1500 Fuel Tank Pressure Sensor V8 4.8L (8th Vin Digit V)
1999-2002 Chevy Silverado 1500 Fuel Tank Pressure Sensor V6 4.3L (8th Vin Digit W)
1999-2006 Chevy Silverado 1500 Fuel Tank Pressure Sensor V8 5.3L (8th Vin Digit T)
2002-2008 Chevy Silverado 1500 Fuel Tank Pressure Sensor V6 4.3L (8th Vin Digit X)
2002-2006 Chevy Silverado 1500 Fuel Tank Pressure Sensor V8 5.3L (8th Vin Digit Z)
2003-2006 Chevy Silverado 1500 SS Fuel Tank Pressure Sensor V8 6.0L (8th Vin Digit N)
2005-2006 Chevy Silverado 1500 Fuel Tank Pressure Sensor V8 5.3L (8th Vin Digit B)
2006 Chevy Silverado 1500 Fuel Tank Pressure Sensor V8 6.0L (8th Vin Digit N)
2007 Chevy Silverado 1500 Classic Fuel Tank Pressure Sensor with V8 5.3L (8th Vin Digit T)
2007 Chevy Silverado 1500 Classic Fuel Tank Pressure Sensor with V8 4.8L (8th Vin Digit V)
2007 Chevy Silverado 1500 Classic Fuel Tank Pressure Sensor with V8 6.0L (8th Vin Digit N)
2007 Chevy Silverado 1500 Classic Fuel Tank Pressure Sensor V6 4.3L (8th Vin Digit X)
2007 Chevy Silverado 1500 Classic Fuel Tank Pressure Sensor with V8 5.3L (8th Vin Digit B)
2001-2003 Chevy Silverado 1500 HD Fuel Tank Pressure Sensor V8 6.0L (8th Vin Digit U)
2005-2006 Chevy Silverado 1500 HD Fuel Tank Pressure Sensor with V8 6.0L (8th Vin Digit U)
2007 Chevy Silverado 1500 HD Classic Fuel Tank Pressure Sensor with V8 6.0L (8th Vin Digit U)
1999-2000 Chevy Silverado 2500 Fuel Tank Pressure Sensor V8 5.3L (8th Vin Digit T)
1999-2004 Chevy Silverado 2500 Fuel Tank Pressure Sensor V8 6.0L (8th Vin Digit U)
2001-2004 Chevy Silverado 2500 HD Fuel Tank Pressure Sensor V8 6.0L (8th Vin Digit U)
2001-2006 Chevy Silverado 2500 HD Fuel Tank Pressure Sensor V8 8.1L (8th Vin Digit G)
2001-2004 Chevy Silverado 2500 HD Fuel Tank Pressure Sensor V8 6.6L Diesel (8th Vin Digit 1)
2001-2006 Chevy Silverado 2500 HD Fuel Tank Pressure Sensor V8 6.0L (8th Vin Digit U)
2004-2006 Chevy Silverado 2500 HD Fuel Tank Pressure Sensor V8 6.6L Diesel (8th Vin Digit 2)
2006 Chevy Silverado 2500 HD Fuel Tank Pressure Sensor V8 6.6L (8th Vin Digit D)
2007 Chevy Silverado 2500 HD Classic Fuel Tank Pressure Sensor with V8 8.1L (8th Vin Digit G)
2007 Chevy Silverado 2500 HD Classic Fuel Tank Pressure Sensor with V8 6.0L (8th Vin Digit U)
2001-2006 Chevy Silverado 3500 Fuel Tank Pressure Sensor V8 8.1L (8th Vin Digit G)
2001-2004 Chevy Silverado 3500 Fuel Tank Pressure Sensor V8 6.6L Diesel (8th Vin Digit 1)
2001-2006 Chevy Silverado 3500 Fuel Tank Pressure Sensor V8 6.0L (8th Vin Digit U)
2004-2006 Chevy Silverado 3500 Fuel Tank Pressure Sensor V8 6.6L Diesel (8th Vin Digit 2)
2006 Chevy Silverado 3500 Fuel Tank Pressure Sensor V8 6.6L (8th Vin Digit D)
2000-2005 Chevy Suburban 1500 Fuel Tank Pressure Sensor V8 5.3L (8th Vin Digit T)
2002-2006 Chevy Suburban 1500 Fuel Tank Pressure Sensor V8 5.3L (8th Vin Digit Z)
2006 Chevy Suburban 1500 Fuel Tank Pressure Sensor V8 6.0L (8th Vin Digit U)
2000-2006 Chevy Suburban 2500 Fuel Tank Pressure Sensor V8 6.0L (8th Vin Digit U)
2001-2006 Chevy Suburban 2500 Fuel Tank Pressure Sensor V8 8.1L (8th Vin Digit G)
1998-1999 Chevy Suburban C1500 Fuel Tank Pressure Sensor V8 5.7L (8th Vin Digit R)
1998-1999 Chevy Suburban C2500 Fuel Tank Pressure Sensor V8 7.4L (8th Vin Digit J)
1998-1999 Chevy Suburban C2500 Fuel Tank Pressure Sensor V8 5.7L (8th Vin Digit R)
1998-1999 Chevy Suburban K1500 Fuel Tank Pressure Sensor V8 5.7L (8th Vin Digit R)
1998-1999 Chevy Suburban K2500 Fuel Tank Pressure Sensor V8 7.4L (8th Vin Digit J)
1998-1999 Chevy Suburban K2500 Fuel Tank Pressure Sensor V8 5.7L (8th Vin Digit R)
1997-2000 Chevy Tahoe Fuel Tank Pressure Sensor V8 5.7L (8th Vin Digit R)
2000-2006 Chevy Tahoe Fuel Tank Pressure Sensor V8 4.8L (8th Vin Digit V)
2000-2006 Chevy Tahoe Fuel Tank Pressure Sensor V8 5.3L (8th Vin Digit T)
2002-2006 Chevy Tahoe Fuel Tank Pressure Sensor V8 5.3L (8th Vin Digit Z)
2002-2007 Chevy Trailblazer Fuel Tank Pressure Sensor L6 4.2L (8th Vin Digit S)
2006-2007 Chevy Trailblazer SS Fuel Tank Pressure Sensor V8 6.0L (8th Vin Digit H)
2006-2007 Chevy Trailblazer Fuel Tank Pressure Sensor V8 5.3L (8th Vin Digit M)
2003-2004 Chevy Trailblazer EXT Fuel Tank Pressure Sensor V8 5.3L (8th Vin Digit P)
2005 Chevy Trailblazer EXT Fuel Tank Pressure Sensor V8 5.3L (8th Vin Digit M)
2005-2006 Chevy Uplander Fuel Tank Pressure Sensor V6 3.5L (8th Vin Digit L)
2006-2008 Chevy Uplander Fuel Tank Pressure Sensor (8th Vin Digit 1)
1998-1999 Chevy Van - P Series Forward Control P30 Fuel Tank Pressure Sensor V8 7.4L (8th Vin Digit B)
1998-1999 Chevy Van - P Series Forward Control P30 Fuel Tank Pressure Sensor V8 7.4L (8th Vin Digit J)
1998-1999 Chevy Van - P Series Forward Control P30 Fuel Tank Pressure Sensor V6 4.3L (8th Vin Digit W)
1998-1999 Chevy Van - P Series Forward Control P30 Fuel Tank Pressure Sensor V8 5.7L (8th Vin Digit R)
1998-2005 Chevy Venture Fuel Tank Pressure Sensor V6 3.4L (8th Vin Digit E)
2007-2008 GMC Acadia Fuel Tank Pressure Sensor V6 3.6L (8th Vin Digit 7)
1997-1998 GMC C1500 Truck Fuel Tank Pressure Sensor V6 4.3L (8th Vin Digit W)
1998-1999 GMC C1500 Truck Fuel Tank Pressure Sensor V8 5.0L (8th Vin Digit M)
1998-1999 GMC C1500 Truck Fuel Tank Pressure Sensor V8 5.7L (8th Vin Digit R)
1998-2000 GMC C2500 Truck Fuel Tank Pressure Sensor V8 7.4L (8th Vin Digit J)
1998 GMC C2500 Truck Fuel Tank Pressure Sensor V8 5.0L (8th Vin Digit M)
1998-2000 GMC C2500 Truck Fuel Tank Pressure Sensor V8 5.7L (8th Vin Digit R)
1998-2000 GMC C3500 Truck Fuel Tank Pressure Sensor V8 7.4L (8th Vin Digit J)
1998-2000 GMC C3500 Truck Fuel Tank Pressure Sensor V8 5.7L (8th Vin Digit R)
2001-2002 GMC C3500 Truck Fuel Tank Pressure Sensor V8 8.1L (8th Vin Digit G)
2004-2006 GMC Canyon Fuel Tank Pressure Sensor L4 2.8L (8th Vin Digit 8)
2004-2006 GMC Canyon Fuel Tank Pressure Sensor L5 3.5L (8th Vin Digit 6)
2007 GMC Canyon Fuel Tank Pressure Sensor L5 3.7L (8th Vin Digit E)
2007 GMC Canyon Fuel Tank Pressure Sensor L4 2.9L (8th Vin Digit 9)
2002-2007 GMC Envoy Fuel Tank Pressure Sensor L6 4.2L (8th Vin Digit S)
2005-2007 GMC Envoy Fuel Tank Pressure Sensor V8 5.3L (8th Vin Digit M)
2003-2004 GMC Envoy XL Fuel Tank Pressure Sensor V8 5.3L (8th Vin Digit P)
1996-2001 GMC Jimmy S-15 Fuel Tank Pressure Sensor V6 4.3L (8th Vin Digit W)
1997-1998 GMC K1500 Truck Fuel Tank Pressure Sensor V6 4.3L (8th Vin Digit W)
1998-1999 GMC K1500 Truck Fuel Tank Pressure Sensor V8 5.7L (8th Vin Digit R)
1998-1999 GMC K1500 Truck Fuel Tank Pressure Sensor V8 5.0L (8th Vin Digit M)
1998-2000 GMC K2500 Truck Fuel Tank Pressure Sensor V8 7.4L (8th Vin Digit J)
1998 GMC K2500 Truck Fuel Tank Pressure Sensor V8 5.0L (8th Vin Digit M)
1998-2000 GMC K2500 Truck Fuel Tank Pressure Sensor V8 5.7L (8th Vin Digit R)
1998-2000 GMC K3500 Truck Fuel Tank Pressure Sensor V8 7.4L (8th Vin Digit J)
1998-2000 GMC K3500 Truck Fuel Tank Pressure Sensor V8 5.7L (8th Vin Digit R)
1996-2000 GMC S-15 Sonoma Fuel Tank Pressure Sensor L4 2.2L (8th Vin Digit 4)
1996-2002 GMC S-15 Sonoma Fuel Tank Pressure Sensor V6 4.3L (8th Vin Digit W)
1996-1999 GMC S-15 Sonoma Fuel Tank Pressure Sensor V6 4.3L (8th Vin Digit X)
2000-2002 GMC S-15 Sonoma Fuel Tank Pressure Sensor L4 2.2L (8th Vin Digit 5)
1996-2001 GMC Safari Fuel Tank Pressure Sensor V6 4.3L (8th Vin Digit W)
2002-2005 GMC Safari Fuel Tank Pressure Sensor V6 4.3L (8th Vin Digit X)
1998-2002 GMC Savana 1500 Van Fuel Tank Pressure Sensor V8 5.0L (8th Vin Digit M)
1998-2002 GMC Savana 1500 Van Fuel Tank Pressure Sensor V8 5.7L (8th Vin Digit R)
1998-2002 GMC Savana 1500 Van Fuel Tank Pressure Sensor V6 4.3L (8th Vin Digit W)
2003-2007 GMC Savana 1500 Van Fuel Tank Pressure Sensor V8 5.3L (8th Vin Digit T)
2003-2008 GMC Savana 1500 Van Fuel Tank Pressure Sensor V6 4.3L (8th Vin Digit X)
1998-2002 GMC Savana 2500 Van Fuel Tank Pressure Sensor V8 5.7L (8th Vin Digit R)
1998-2002 GMC Savana 2500 Van Fuel Tank Pressure Sensor V8 5.0L (8th Vin Digit M)
1998-2002 GMC Savana 2500 Van Fuel Tank Pressure Sensor V8 6.5L Diesel (8th Vin Digit F)
1998-2002 GMC Savana 2500 Van Fuel Tank Pressure Sensor V6 4.3L (8th Vin Digit W)
2003-2005 GMC Savana 2500 Van Fuel Tank Pressure Sensor V6 4.3L (8th Vin Digit X)
2003-2005 GMC Savana 2500 Van Fuel Tank Pressure Sensor V8 5.3L (8th Vin Digit T)
2003-2007 GMC Savana 2500 Van Fuel Tank Pressure Sensor V8 4.8L (8th Vin Digit V)
2003-2007 GMC Savana 2500 Van Fuel Tank Pressure Sensor V8 6.0L (8th Vin Digit U)
2006 GMC Savana 2500 Van Fuel Tank Pressure Sensor V8 6.6L Diesel (8th Vin Digit 2)
2008 GMC Savana 2500 Van Fuel Tank Pressure Sensor V8 6.0L (8th Vin Digit K)
2008 GMC Savana 2500 Van Fuel Tank Pressure Sensor V8 4.8L (8th Vin Digit C)
1998-2000 GMC Savana 3500 Van Fuel Tank Pressure Sensor V8 7.4L (8th Vin Digit J)
1998-2002 GMC Savana 3500 Van Fuel Tank Pressure Sensor V8 6.5L Diesel (8th Vin Digit F)
1998-2002 GMC Savana 3500 Van Fuel Tank Pressure Sensor V8 5.7L (8th Vin Digit R)
2001-2002 GMC Savana 3500 Van Fuel Tank Pressure Sensor V8 8.1L (8th Vin Digit G)
2003-2007 GMC Savana 3500 Van Fuel Tank Pressure Sensor V8 6.0L (8th Vin Digit U)
2004-2007 GMC Savana 3500 Van Fuel Tank Pressure Sensor V8 4.8L (8th Vin Digit V)
2006 GMC Savana 3500 Van Fuel Tank Pressure Sensor V8 6.6L Diesel (8th Vin Digit 2)
2008 GMC Savana 3500 Van Fuel Tank Pressure Sensor V8 4.8L (8th Vin Digit C)
2008 GMC Savana 3500 Van Fuel Tank Pressure Sensor V8 6.0L (8th Vin Digit K)
1999-2002 GMC Sierra 1500 Fuel Tank Pressure Sensor V8 4.8L (8th Vin Digit V)
1999-2002 GMC Sierra 1500 Fuel Tank Pressure Sensor V6 4.3L (8th Vin Digit W)
1999-2002 GMC Sierra 1500 Fuel Tank Pressure Sensor V8 5.3L (8th Vin Digit T)
2001 GMC Sierra 1500 C3 Fuel Tank Pressure Sensor V8 6.0L (8th Vin Digit U)
2002 GMC Sierra 1500 Fuel Tank Pressure Sensor V8 5.3L (8th Vin Digit Z)
2002 GMC Sierra 1500 Fuel Tank Pressure Sensor V6 4.3L (8th Vin Digit X)
2001-2003 GMC Sierra 1500 HD Fuel Tank Pressure Sensor V8 6.0L (8th Vin Digit U)
2005-2006 GMC Sierra 1500 HD Fuel Tank Pressure Sensor
2007 GMC Sierra 1500 HD Classic Fuel Tank Pressure Sensor
1999-2000 GMC Sierra 2500 Fuel Tank Pressure Sensor V8 5.3L (8th Vin Digit T)
1999-2002 GMC Sierra 2500 Fuel Tank Pressure Sensor V8 6.0L (8th Vin Digit U)
2001-2002 GMC Sierra 2500 HD Fuel Tank Pressure Sensor V8 6.6L Diesel (8th Vin Digit 1)
2001-2002 GMC Sierra 2500 HD Fuel Tank Pressure Sensor V8 8.1L (8th Vin Digit G)
2001-2002 GMC Sierra 2500 HD Fuel Tank Pressure Sensor V8 6.0L (8th Vin Digit U)
2001-2002 GMC Sierra 3500 Fuel Tank Pressure Sensor V8 8.1L (8th Vin Digit G)
2001-2002 GMC Sierra 3500 Fuel Tank Pressure Sensor V8 6.0L (8th Vin Digit U)
2001-2002 GMC Sierra 3500 Fuel Tank Pressure Sensor V8 6.6L Diesel (8th Vin Digit 1)
1998-1999 GMC Suburban C1500 Fuel Tank Pressure Sensor V8 5.7L (8th Vin Digit R)
1998-1999 GMC Suburban C2500 Fuel Tank Pressure Sensor V8 7.4L (8th Vin Digit J)
1998-1999 GMC Suburban C2500 Fuel Tank Pressure Sensor V8 5.7L (8th Vin Digit R)
1998-1999 GMC Suburban K1500 Fuel Tank Pressure Sensor V8 5.7L (8th Vin Digit R)
1998-1999 GMC Suburban K2500 Fuel Tank Pressure Sensor V8 7.4L (8th Vin Digit J)
1998-1999 GMC Suburban K2500 Fuel Tank Pressure Sensor V8 5.7L (8th Vin Digit R)
1998-1999 GMC Van - P Series Forward Control P3500 Fuel Tank Pressure Sensor V8 7.4L (8th Vin Digit B)
1998-1999 GMC Van - P Series Forward Control P3500 Fuel Tank Pressure Sensor V8 7.4L (8th Vin Digit J)
1998-1999 GMC Van - P Series Forward Control P3500 Fuel Tank Pressure Sensor V6 4.3L (8th Vin Digit W)
1998-1999 GMC Van - P Series Forward Control P3500 Fuel Tank Pressure Sensor V8 5.7L (8th Vin Digit R)
1997-2000 GMC Yukon Fuel Tank Pressure Sensor V8 5.7L (8th Vin Digit R)
2000-2006 GMC Yukon Fuel Tank Pressure Sensor V8 5.3L (8th Vin Digit T)
2000-2006 GMC Yukon Fuel Tank Pressure Sensor V8 4.8L (8th Vin Digit V)
2002-2006 GMC Yukon Fuel Tank Pressure Sensor V8 5.3L (8th Vin Digit Z)
2004-2006 GMC Yukon Fuel Tank Pressure Sensor V8 6.0L (8th Vin Digit U)
2000-2005 GMC Yukon XL 1500 Fuel Tank Pressure Sensor V8 5.3L (8th Vin Digit T)
2002-2006 GMC Yukon XL 1500 Fuel Tank Pressure Sensor V8 5.3L (8th Vin Digit Z)
2000-2006 GMC Yukon XL 2500 Fuel Tank Pressure Sensor V8 6.0L (8th Vin Digit U)
2001-2006 GMC Yukon XL 2500 Fuel Tank Pressure Sensor V8 8.1L (8th Vin Digit G)
2003-2004 Hummer H1 Fuel Tank Pressure Sensor V8 6.5L Diesel (8th Vin Digit F)
2003-2005 Hummer H2 Fuel Tank Pressure Sensor V8 6.0L (8th Vin Digit U)
1996-1998 Olds 88 Fuel Tank Pressure Sensor V6 3.8L (8th Vin Digit K)
1996 Olds 88 Fuel Tank Pressure Sensor V6 3.8L (8th Vin Digit 1)
1996 Olds 88 Fuel Tank Pressure Sensor V6 3.8L (8th Vin Digit K)
1996 Olds 98-Regency Fuel Tank Pressure Sensor V6 3.8L (8th Vin Digit K)
1996-1998 Olds Achieva Fuel Tank Pressure Sensor V6 3.1L (8th Vin Digit M)
1996-1998 Olds Achieva Fuel Tank Pressure Sensor L4 2.4L (8th Vin Digit T)
1999-2001 Olds Alero Fuel Tank Pressure Sensor L4 2.4L (8th Vin Digit T)
1999-2004 Olds Alero Fuel Tank Pressure Sensor V6 3.4L (8th Vin Digit E)
2002-2004 Olds Alero Fuel Tank Pressure Sensor L4 2.2L (8th Vin Digit F)
1998-1999 Olds Aurora Fuel Tank Pressure Sensor
2001-2002 Olds Aurora Fuel Tank Pressure Sensor
1996-2001 Olds Bravada Fuel Tank Pressure Sensor V6 4.3L (8th Vin Digit W)
2002-2004 Olds Bravada Fuel Tank Pressure Sensor L6 4.2L (8th Vin Digit S)
1997-1999 Olds Cutlass Fuel Tank Pressure Sensor V6 3.1L (8th Vin Digit M)
1999 Olds Cutlass Fuel Tank Pressure Sensor V6 3.1L (8th Vin Digit J)
1996 Olds Cutlass Supreme Fuel Tank Pressure Sensor V6 3.4L (8th Vin Digit X)
1996-1997 Olds Cutlass Supreme Fuel Tank Pressure Sensor V6 3.1L (8th Vin Digit M)
1999 Olds Delta 88 Fuel Tank Pressure Sensor V6 3.8L (8th Vin Digit K)
1998-1999 Olds Intrigue Fuel Tank Pressure Sensor V6 3.8L (8th Vin Digit K)
1999-2002 Olds Intrigue Fuel Tank Pressure Sensor V6 3.5L (8th Vin Digit H)
1997-1999 Olds LSS Fuel Tank Pressure Sensor V6 3.8L (8th Vin Digit 1)
1997-1999 Olds LSS Fuel Tank Pressure Sensor V6 3.8L (8th Vin Digit K)
1997-1998 Olds Regency Fuel Tank Pressure Sensor V6 3.8L (8th Vin Digit K)
1998-2004 Olds Silhouette Fuel Tank Pressure Sensor V6 3.4L (8th Vin Digit E)
2001-2005 Pontiac Aztek Fuel Tank Pressure Sensor V6 3.4L (8th Vin Digit E)
1996-2003 Pontiac Bonneville Fuel Tank Pressure Sensor V6 3.8L (8th Vin Digit 1)
1996-2005 Pontiac Bonneville Fuel Tank Pressure Sensor V6 3.8L (8th Vin Digit K)
2004-2005 Pontiac Bonneville Fuel Tank Pressure Sensor V8 4.6L (8th Vin Digit Y)
1999-2002 Pontiac Firebird Fuel Tank Pressure Sensor V6 3.8L (8th Vin Digit K)
1999-2002 Pontiac Firebird Fuel Tank Pressure Sensor V8 5.7L (8th Vin Digit G)
2007 Pontiac G5 Fuel Tank Pressure Sensor L4 2.4L (8th Vin Digit B)
2007 Pontiac G5 Fuel Tank Pressure Sensor L4 2.2L (8th Vin Digit F)
2005-2006 Pontiac G6 Fuel Tank Pressure Sensor V6 3.5L (8th Vin Digit 8)
2006-2008 Pontiac G6 Fuel Tank Pressure Sensor L4 2.4L (8th Vin Digit B)
2006-2008 Pontiac G6 Fuel Tank Pressure Sensor (8th Vin Digit 1)
2007-2008 Pontiac G6 Fuel Tank Pressure Sensor V6 3.5L (8th Vin Digit N)
2007-2008 Pontiac G6 Fuel Tank Pressure Sensor V6 3.6L (8th Vin Digit 7)
1996-2001 Pontiac Grand Am Fuel Tank Pressure Sensor L4 2.4L (8th Vin Digit T)
1996-1998 Pontiac Grand Am Fuel Tank Pressure Sensor V6 3.1L (8th Vin Digit M)
1999-2001 Pontiac Grand Am Fuel Tank Pressure Sensor V6 3.4L (8th Vin Digit E)
1998-2003 Pontiac Grand Prix Fuel Tank Pressure Sensor V6 3.8L (8th Vin Digit K)
1998-1999 Pontiac Grand Prix Fuel Tank Pressure Sensor V6 3.1L (8th Vin Digit M)
1998-2003 Pontiac Grand Prix Fuel Tank Pressure Sensor V6 3.8L (8th Vin Digit 1)
2000-2003 Pontiac Grand Prix Fuel Tank Pressure Sensor V6 3.8L (8th Vin Digit J)
2004-2008 Pontiac Grand Prix Fuel Tank Pressure Sensor V6 3.8L (8th Vin Digit 2)
2004-2007 Pontiac Grand Prix Fuel Tank Pressure Sensor V6 3.8L (8th Vin Digit 4)
2005-2007 Pontiac Grand Prix Fuel Tank Pressure Sensor V8 5.3L (8th Vin Digit C)
1999-2005 Pontiac Montana Fuel Tank Pressure Sensor V6 3.4L (8th Vin Digit E)
2005 Pontiac Montana Fuel Tank Pressure Sensor V6 3.5L (8th Vin Digit L)
2006 Pontiac Solstice Fuel Tank Pressure Sensor L4 2.4L (8th Vin Digit B)
1996-2002 Pontiac Sunfire Fuel Tank Pressure Sensor L4 2.4L (8th Vin Digit T)
1996-2002 Pontiac Sunfire Fuel Tank Pressure Sensor L4 2.2L (8th Vin Digit 4)
2002-2005 Pontiac Sunfire Fuel Tank Pressure Sensor L4 2.2L (8th Vin Digit F)
2006-2007 Pontiac Torrent Fuel Tank Pressure Sensor V6 3.4L (8th Vin Digit F)
1998 Pontiac Trans Sport Fuel Tank Pressure Sensor V6 3.4L (8th Vin Digit E)
This part replaces:
OE # 16196060
OE # 16238399
Standard Motor Products AS302
Part #: 1AEFF00018


Ships Same Day for orders placed by 4 P.M. ET