About 1A Auto
1A Auto is a second-generation, family-owned business, located in Pepperell, Massachusetts. For more than 50 years, the Green family has been installing and using the same high-quality auto parts that you'll find on our website. We actually use the parts we sell, and we've been selling online since 1999. Our company's mission is to make your car projects go smoothly, and to become your trusted source for auto parts. To this end, we treat our customers like family. We employ USA-based, knowledgeable support technicians. They'll help you through your project. We always make sure you get the right part. And we boast the industry's most generous returns policy. You won't find a company more passionate about auto parts than 1A Auto. That's why we've won BizRate's Platinum Circle of Excellence award for eight years in a row. Check our ratings for quality and customer service.
We listen to our customers. Please feel free to contact us at any time with comments or suggestions. We'd love to hear from you. To get to know us better, you can meet the people of 1A Auto.
Message from Richard Green, President
As President of 1A, it is my job to see that all of our customers have the most satisfying shopping experience with 1A Auto. So, we strive to supply the highest quality parts, the most knowledgeable customer service people, the fastest delivery and the most reliable and secure transactions. So far, it is working. We have many loyal customers who return time after time, we have the highest customer satisfaction ratings of anyone in our industry, and we have the lowest return rates of anyone in our industry.
We do not intend to rest on our laurels and are passionate about always improving our service. So please let us know if you believe there is some way we can do better. If you have any problem that does not get quickly and easily resolved by contacting our customer service engineers at 888-844-3393 or by email, please email me directly at ceo@1aauto.com. Thank you for shopping with us.
Meet the 1A Auto Family
Richard
Before becoming president of 1A Auto in 1999, Richard Green was a trained aerospace engineer. He uses the quality-assurance techniques he learned from aerospace to oversee the consistent quality of 1A Auto's parts. This results in the highest quality ratings and lowest returns rate in the industry. For more than 50 years, the Green family has been installing and using the same high-quality auto parts that you'll find on our website.
Mike
Mike is a car enthusiast and co-founder of 1A Auto. He has created hundreds of instructional videos, that can be seen on our website or YouTube, to help customers install auto parts. Mike completed his first auto-restoration project, a 1964 Pontiac GTO, at age 14. Look for Mike at New England Dragway running the 'Tired Indian' 1966 GTO or, on a nice day driving with his wife and two daughters in their '66 Pontiac Ventura. Mike is a family-oriented person who enjoys tinkering with any engine-driven vehicle - whether it flies, drives or floats! He also enjoys that 1A Auto helps thousands of people solve their transportation problems.
Scott
Scott has been involved in auto parts for seven years and enjoys working on his 1963 Thunderbird and his 1985 Fiero GT. As 1A Auto's purchasing and product development manager, Scott oversees our suppliers and checks that all parts meet our high quality standard. Rather than relying on drop-shippers, 1A Auto stocks the parts we sell. This helps ensure both quality and on-time shipping. Scott meets with suppliers regularly to constantly improve the customer experience, maintain quality, and implement customer suggestions.
Rob
Rob has been with 1A Auto ensuring the quality of our parts for 11 years. Before joining the 1A Auto team, he had 12 years of experience in the automotive industry, including time spent doing dealer part inventory audits, GM service and GM parts. Rob currently owns a few classic cars including a 1968 Pontiac Catalina and a 1975 Chevrolet Corvette coupe. Having spent many years in the industry with OE and different levels of aftermarket parts, he is proud to say that 1A Auto offers the highest quality in the aftermarket. Rob is into all things with motors, in the water or on land.
Tony
Tony has been involved with cars for the better part of his life. He has been in the automotive industry for 25 years, at 1A Auto for two years, and started working in his dad's auto body shop at the age of 10. Growing up as the son of an auto body man (and a Ford guy), he has become a 79-93 Ford Mustang Restoration specialist. If there's a trim part or a question you need answered about a Fox-Body Mustang, he's your go to guy. Tony currently handles the online marketing for 1A Auto Parts. He enjoys going to car shows, surfing, weightlifting, and attending NASCAR races.
Jeremy
Jeremy has enjoyed eleven years at 1A Auto, as a product specialist with a very strong knowledge of cars dating back to the 1930's. Jeremy has an automotive degree and spent two years as an ASE certified technician at a local Cadillac dealer. Jeremy owns one of his dream cars, a 1964 Chevy Impala convertible currently under restoration. He also has heavily modified his 1988 Honda Hawk GT as well as a Dodge Ram 50 Truck with a turbocharged 4G63 Mitsubishi Eclipse motor. Jeremy is a gearhead to the full extent, and it would be a miracle if you own a car that he can't identify. Jeremy's custom work with fiberglass and metal fabrication has set him on fire more than once, but has not doused his passion to know everything there is to know about cars.
Bob
Bob has worked at 1A Auto since 2002 and has been working on cars since he was seven, when his dad let him help repair stock cars and motorcycles. As a teenager, Bob got his first car, a 1967 Pontiac GTO that he restored to showroom condition. Bob obtained his BS in Mechanical Engineering at UMASS Amherst, and his education, in addition to salvage yard experience, over 20 years with interchange systems, and 39 years of extensive hands on experience, makes him an expert in the field of determining fits and quality of parts. As a Senior Product Specialist at 1A Auto, his skills make him unmatched in his ability to provide the highest quality parts for our customers. When not at work, Bob likes to spend his time restoring his 1969 Ram Air IV GTO Judge.
Meet Our Customer Service Team of Experts
Lauren
Lauren has been at 1A Auto for nine years, after more than six years working on cars. Coming from a family of car enthusiasts, she gained an affinity for GM cars as a teen. Lauren received an automotive-excellence award as a high-school senior. Since graduating, she spends free time at car shows as much as possible. Lauren's dream car is a '70 Chevelle SS 454 4 -speed, which she is determined to own soon. Lauren enjoys physical fitness, cooking, and working on her project 1960 Pontiac Ventura.
Brian
Brian has been involved in the automotive field for the better part of 27 years. He works on everything from go carts to motorcycles, race cars and off-road vehicles. After graduating from an automotive tech school, he continued his education working in dealership parts and service departments. He is ASE certified and has been with 1A Auto nine years, assisting customers to get the parts they need. Brian drives and services his lifted 1997 Jeep Grand Cherokee with 230,000 miles on it, and enjoys off road excursions on his Yamaha Raptor SE 700R. Recently, he has been recording media coverage at motorsports parks and shows. Brian dreams of one day owning a 1966 Shelby Cobra.
Adam
Adam has been at 1A Auto for over seven years as one of our ASE certified lead customer-service specialists. He has over 15 years of automotive experience which he draws on to help customers get the answers they need. He owns and maintains two Jeep Grand Cherokees and enjoys working on them and improving them. In his spare time, Adam enjoys watching racing of any kind, and participating in winter sports and golfing.
Matt
Matt has been at 1A Auto for slightly over a year. He has four years experience in the aftermarket auto parts business, and is ASE certified in parts. Before working here, he was the assistant manager at Advanced Auto Parts for three years. His favorite car is a 2002 WS6 Trans Am, and he loves anything with a turbo diesel engine in it. In his spare time, he likes weightlifting, as well as riding and fixing his 2001 Raptor 660.
Carlos
Carlos has worked in the automobile industry for more than 11 years and is an ASE Certified Parts Specialist. His hobbies include spending time with his family, sports, music, cars, reading, and watching movies. His dream car is the 2010-2011 Nissan Skyline GTR.
Ryan
Ryan has been at 1A Auto for over eight years, and excels as manager of our ASE certified customer-service specialists. Ryan's 11 years of customer service experience, and his understanding of the aftermarket industry make him uniquely suited to his role. Ryan drives a 2005 Honda Accord, which he mechanically maintains. His hobbies include keeping up on current events, politics, and playing his Xbox 360. Ryan's dream car is a 2002 Aston Martin Vanquish.
Kevin
Kevin joined 1A in December, 2006. Though this is his first venture into the automotive world, Kevin brought over 10 years of customer service experience to the team, with past positions ranging from holding just about every position possible in different restaurants to performing maintenance on large machines at a privately-owned bowling alley. Kevin is passionate about getting what customers need right the first time, and quickly solving any problems they may have. In his free time, Kevin enjoys honing his skills on the guitar and piano, and singing. His dream car would be a 1997 Mercury Tracer or a 1998 Suzuki X-90.
Dan
Dan has been working at 1A Auto for four years. He is ASE certified and oversees the quality of our customer service department. He has worked in the automotive-parts field for more than 11 years, working as a mechanic, managing an auto parts store, and working with repair shops. He's been working on his own vehicles for nearly ten years and learned most of what he knows under the hood of a 1989 Camaro. When not wielding a wrench under the hood of his 1987 Trans Am, Dan is a gamer and music enthusiast. His dream car is a 1969 Chevy Camaro.
Over 3,000
Installation
Videos
---
Watch the 1A Auto Videos
We're here to help
888-844-3393
hablamos español: 866-401-3393
Customer Feedback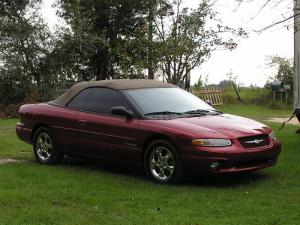 "Thanks for the fast reliable service. Great price, and the headlights were as good as oem or better!!! Keep up the good work..."
- Dwuan M.
---
Read More