1AESB00047-Serpentine Belt
Replaces
Serpentine Belt ACDelco 6K966 - 1AESB00047
1AESB00047
AC DELCO 6K966 [SERPENTINE BELT
]
This AC DELCO serpentine belt is a new part. It is the same part that you would receive if you purchased it from your local GM dealer.
This serpentine belt features the following specifications:
Brand New AC Delco part
Replaces dealer part numbers: 4861322, 5086140AA, 5281276, 53010276, 5L3Z 8620 AA, 5L3Z8620AA, E0AE 8620 AA, E0AE8620AA, E20E 8620 NA, E20E8620NA, E2DE 8620 NA, E2DE8620NA, E2SE 8620 NA, E2SE8620NA, E2SE 8620 SA, E2SE8620SA, E2SZ 8620 D, E2SZ8620D, E2SZ 8620 F, E2SZ8620F, F75Z 8620 BA, F75Z8620BA, XF2Z 8620 CA, XF2Z8620CA, XF2Z8620CB, YL3Z 8620 CA, YL3Z8620CA, 10085747, 10225865, 12564764, 14102592, 88932795, 88986807, 88986819, 1867503220, 0119970692, 1139970292
Built to strict quality control standards
Direct replacement

Rib Number: 6
Top Width: 0.807 Inches
Effective Length: 97.18 Inches
Item Condition: New

Wear and Tear
This item is backed by a 60-day warranty against defects in materials and workmanship under its intended use. The warranty does not cover normal wear and tear.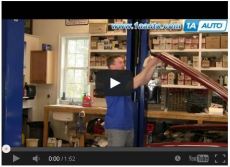 Tools needed for replacement:
Ratchets & Related

3/8 Inch Drive Ratchet
Ratchet
Socket Extensions

Sockets - Metric

10mm Socket
There are no reviews for this item.
Customer Q&A
Ask a question to 1A Auto customers who purchased the product
No questions have been asked about this item.
| Year | Make | Model | Description |
| --- | --- | --- | --- |
| 2009-2011 | Audi | A6 | Audi A6 Serpentine Belt V6 3.0L Supercharged ACDelco 6K966 |
| 2009-2011 | Audi | A6 Quattro | Audi A6 Quattro Serpentine Belt V6 3.0L Supercharged ACDelco 6K966 |
| 2010-2011 | Audi | S4 | Audi S4 Serpentine Belt V6 3.0L Supercharged ACDelco 6K966 |
| 2010-2011 | Audi | S5 | Audi S5 Serpentine Belt V6 3.0L Supercharged ACDelco 6K966 |
| 1999-2000 | Cadillac | Escalade | Cadillac Escalade Serpentine Belt V8 5.7L with 140 Amp Alternator ACDelco 6K966 |
| 1990-1994 | Chevy | Blazer Full Size | Chevy Blazer Full Size A/C Compressor & Alternator Serpentine Belt V8 5.7L 120 Amp Alternator without Air Pump ACDelco 6K966 |
| 1990-1994 | Chevy | Blazer Full Size | Chevy Blazer Full Size Serpentine Belt V8 5.7L Air Pump without Air Conditioning ACDelco 6K966 |
| 1990-1999 | Chevy | C1500 Truck | Chevy C1500 Truck A/C Compressor & Alternator Serpentine Belt V8 5.7L 120 Amp Alternator without Air Pump ACDelco 6K966 |
| 1990-1999 | Chevy | C1500 Truck | Chevy C1500 Truck Serpentine Belt V8 5.0L A/C Compressor & Alternator 120 Amp Alternator without Air Pump ACDelco 6K966 |
| 1990-1999 | Chevy | C1500 Truck | Chevy C1500 Truck Serpentine Belt V8 5.7L Air Pump without Air Conditioning ACDelco 6K966 |
| 1990-1999 | Chevy | C1500 Truck | Chevy C1500 Truck Serpentine Belt V8 5.0L Air Pump without Air Conditioning ACDelco 6K966 |
| 1990-1994 | Chevy | C1500 Truck | Chevy C1500 Truck Serpentine Belt V6 4.3L Air Pump without Air Conditioning ACDelco 6K966 |
| 1996 | Chevy | C1500 Truck | Chevy C1500 Truck A/C Compressor & Alternator Serpentine Belt V6 4.3L 140 Amp Alternator or 124 Amp Alternator without Air Pump ACDelco 6K966 |
| 1990-1998 | Chevy | C2500 Truck | Chevy C2500 Truck A/C Compressor & Alternator Serpentine Belt V8 5.0L 120 Amp Alternator without Air Pump ACDelco 6K966 |
| 1990-2000 | Chevy | C2500 Truck | Chevy C2500 Truck A/C Compressor & Alternator Serpentine Belt V8 5.7L 120 Amp Alternator without Air Pump ACDelco 6K966 |
| 1990-1993 | Chevy | C2500 Truck | Chevy C2500 Truck A/C Compressor & Alternator Serpentine Belt V6 4.3L 120 Amp Alternator without Air Pump ACDelco 6K966 |
| 1990-1998 | Chevy | C2500 Truck | Chevy C2500 Truck Serpentine Belt V8 5.0L Air Pump without Air Conditioning ACDelco 6K966 |
| 1990-2000 | Chevy | C2500 Truck | Chevy C2500 Truck Serpentine Belt V8 5.7L Air Pump without Air Conditioning ACDelco 6K966 |
| 1990-2000 | Chevy | C3500 Truck | Chevy C3500 Truck A/C Compressor & Alternator Serpentine Belt V8 5.7L 120 Amp Alternator without Air Pump ACDelco 6K966 |
| 1990-2000 | Chevy | C3500 Truck | Chevy C3500 Truck Serpentine Belt V8 5.7L Air Pump without Air Conditioning ACDelco 6K966 |
| 1987-1989 | Chevy | Camaro | Chevy Camaro A/C Compressor & Air Pump Serpentine Belt V6 2.8L ACDelco 6K966 |
| 1990-1999 | Chevy | K1500 Truck | Chevy K1500 Truck A/C Compressor & Alternator Serpentine Belt V8 5.0L 120 Amp Alternator without Air Pump ACDelco 6K966 |
| 1990-1994 | Chevy | K1500 Truck | Chevy K1500 Truck Serpentine Belt V6 4.3L Air Pump without Air Conditioning ACDelco 6K966 |
| 1990-1999 | Chevy | K1500 Truck | Chevy K1500 Truck A/C Compressor & Alternator Serpentine Belt V8 5.7L 120 Amp Alternator without Air Pump ACDelco 6K966 |
| 1990-1999 | Chevy | K1500 Truck | Chevy K1500 Truck Serpentine Belt V8 5.0L Air Pump without Air Conditioning ACDelco 6K966 |
| 1990-1999 | Chevy | K1500 Truck | Chevy K1500 Truck Serpentine Belt V8 5.7L Air Pump without Air Conditioning ACDelco 6K966 |
| 1990-1999 | Chevy | K2500 Truck | Chevy K2500 Truck A/C Compressor & Alternator Serpentine Belt V8 5.0L 120 Amp Alternator without Air Pump ACDelco 6K966 |
| 1990-1993 | Chevy | K2500 Truck | Chevy K2500 Truck A/C Compressor & Alternator Serpentine Belt V6 4.3L 120 Amp Alternator without Air Pump ACDelco 6K966 |
| 1990-1999 | Chevy | K2500 Truck | Chevy K2500 Truck A/C Compressor & Alternator Serpentine Belt V8 5.7L 120 Amp Alternator without Air Pump ACDelco 6K966 |
| 1990-1999 | Chevy | K2500 Truck | Chevy K2500 Truck Serpentine Belt V8 5.0L Air Pump without Air Conditioning ACDelco 6K966 |
| 1990-1999 | Chevy | K2500 Truck | Chevy K2500 Truck Serpentine Belt V8 5.7L Air Pump without Air Conditioning ACDelco 6K966 |
| 1990-2000 | Chevy | K3500 Truck | Chevy K3500 Truck A/C Compressor & Alternator Serpentine Belt V8 5.7L 120 Amp Alternator without Air Pump ACDelco 6K966 |
| 1999-2000 | Chevy | K3500 Truck | Chevy K3500 Truck Serpentine Belt V8 5.7L Air Pump without Air Conditioning ACDelco 6K966 |
| 1996-1999 | Chevy | P30 | Chevy P30 A/C Compressor & Alternator Serpentine Belt V6 4.3L 145 Amp Alternator or 124 Amp Alternator ACDelco 6K966 |
| 1996-1999 | Chevy | P30 | Chevy P30 A/C Compressor & Alternator Serpentine Belt V8 5.7L 145 Amp Alternator or 124 Amp Alternator ACDelco 6K966 |
| 1992-1999 | Chevy | Suburban C1500 | Chevy Suburban C1500 A/C Compressor & Alternator Serpentine Belt V8 5.7L 120 Amp Alternator without Air Pump ACDelco 6K966 |
| 1992-1999 | Chevy | Suburban C1500 | Chevy Suburban C1500 Serpentine Belt V8 5.7L Air Pump without Air Conditioning ACDelco 6K966 |
| 1992-1999 | Chevy | Suburban C2500 | Chevy Suburban C2500 A/C Compressor & Alternator Serpentine Belt V8 5.7L 120 Amp Alternator without Air Pump ACDelco 6K966 |
| 1992-1999 | Chevy | Suburban C2500 | Chevy Suburban C2500 Serpentine Belt V8 5.7L Air Pump without Air Conditioning ACDelco 6K966 |
| 1992-1999 | Chevy | Suburban K1500 | Chevy Suburban K1500 A/C Compressor & Alternator Serpentine Belt V8 5.7L 120 Amp Alternator without Air Pump ACDelco 6K966 |
| 1992-1999 | Chevy | Suburban K1500 | Chevy Suburban K1500 Serpentine Belt V8 5.7L Air Pump without Air Conditioning ACDelco 6K966 |
| 1992-1999 | Chevy | Suburban K2500 | Chevy Suburban K2500 A/C Compressor & Alternator Serpentine Belt V8 5.7L 120 Amp Alternator without Air Pump ACDelco 6K966 |
| 1992-1999 | Chevy | Suburban K2500 | Chevy Suburban K2500 Serpentine Belt V8 5.7L Air Pump without Air Conditioning ACDelco 6K966 |
| 1990-1991 | Chevy | Suburban R1500 | Chevy Suburban R1500 A/C Compressor & Alternator Serpentine Belt V8 5.7L 120 Amp Alternator without Air Pump ACDelco 6K966 |
| 1990-1991 | Chevy | Suburban R1500 | Chevy Suburban R1500 Serpentine Belt V8 5.7L Air Pump without Air Conditioning ACDelco 6K966 |
| 1990-1991 | Chevy | Suburban R2500 | Chevy Suburban R2500 A/C Compressor & Alternator Serpentine Belt V8 5.7L 120 Amp Alternator without Air Pump ACDelco 6K966 |
| 1990-1991 | Chevy | Suburban R2500 | Chevy Suburban R2500 Serpentine Belt V8 5.7L Air Pump without Air Conditioning ACDelco 6K966 |
| 1990-1991 | Chevy | Suburban V1500 | Chevy Suburban V1500 A/C Compressor & Alternator Serpentine Belt V8 5.7L 120 Amp Alternator without Air Pump ACDelco 6K966 |
| 1990-1991 | Chevy | Suburban V1500 | Chevy Suburban V1500 Serpentine Belt V8 5.7L Air Pump without Air Conditioning ACDelco 6K966 |
| 1990-1991 | Chevy | Suburban V2500 | Chevy Suburban V2500 A/C Compressor & Alternator Serpentine Belt V8 5.7L 120 Amp Alternator without Air Pump ACDelco 6K966 |
| 1990-1991 | Chevy | Suburban V2500 | Chevy Suburban V2500 Serpentine Belt V8 5.7L Air Pump without Air Conditioning ACDelco 6K966 |
| 1995-2000 | Chevy | Tahoe | Chevy Tahoe A/C Compressor & Alternator Serpentine Belt V8 5.7L 124 Amp Alternator or 140 Amp Alternator ACDelco 6K966 |
| 2000 | Chrysler | Grand Voyager | Chrysler Grand Voyager Serpentine Belt V6 3.3L with Air Conditioning without Dual Sided Belt ACDelco 6K966 |
| 1996-2000 | Chrysler | Town & Country | Chrysler Town & Country Serpentine Belt V6 3.3L with Air Conditioning without Dual Sided Belt ACDelco 6K966 |
| 1996-2000 | Chrysler | Town & Country | Chrysler Town & Country Serpentine Belt V6 3.8L with Air Conditioning without Dual Sided Belt ACDelco 6K966 |
| 2000 | Chrysler | Voyager | Chrysler Voyager Serpentine Belt V6 3.3L with Air Conditioning without Dual Sided Belt ACDelco 6K966 |
| 1996-2000 | Dodge | Caravan | Dodge Caravan Serpentine Belt V6 3.3L with Air Conditioning without Dual Sided Belt ACDelco 6K966 |
| 1996-1999 | Dodge | Caravan | Dodge Caravan Serpentine Belt V6 3.8L with Air Conditioning without Dual Sided Belt ACDelco 6K966 |
| 1993 | Dodge | Dynasty | Dodge Dynasty Serpentine Belt V6 3.3L with Air Conditioning ACDelco 6K966 |
| 1996-2000 | Dodge | Grand Caravan | Dodge Grand Caravan Serpentine Belt V6 3.3L with Air Conditioning without Dual Sided Belt ACDelco 6K966 |
| 1996-2000 | Dodge | Grand Caravan | Dodge Grand Caravan Serpentine Belt V6 3.8L with Air Conditioning without Dual Sided Belt ACDelco 6K966 |
| 1982-1983 | Ford | F100 Truck | Ford F100 Truck A/C Compressor, Air Pump, & Power Steering Pump Serpentine Belt V6 3.8L ACDelco 6K966 |
| 2004 | Ford | F150 Heritage Truck | Ford F150 Heritage Truck Serpentine Belt V6 4.2L without Air Conditioning ACDelco 6K966 |
| 1997-2008 | Ford | F150 Truck | Ford F150 Truck Serpentine Belt V6 4.2L without Air Conditioning ACDelco 6K966 |
| 1982 | Ford | Granada | Ford Granada Serpentine Belt V6 3.8L with Air Conditioning ACDelco 6K966 |
| 1982 | Ford | Thunderbird | Ford Thunderbird Serpentine Belt V6 3.8L with Air Conditioning ACDelco 6K966 |
| 1990-1999 | GMC | C1500 Truck | GMC C1500 Truck A/C Compressor & Alternator Serpentine Belt V8 5.7L 120 Amp Alternator without Air Pump ACDelco 6K966 |
| 1990-1999 | GMC | C1500 Truck | GMC C1500 Truck A/C Compressor & Alternator Serpentine Belt V8 5.0L 120 Amp Alternator without Air Pump ACDelco 6K966 |
| 1990-1999 | GMC | C1500 Truck | GMC C1500 Truck Serpentine Belt V8 5.7L Air Pump without Air Conditioning ACDelco 6K966 |
| 1990-1999 | GMC | C1500 Truck | GMC C1500 Truck Serpentine Belt V8 5.0L Air Pump without Air Conditioning ACDelco 6K966 |
| 1990-1994 | GMC | C1500 Truck | GMC C1500 Truck Serpentine Belt V6 4.3L Air Pump without Air Conditioning ACDelco 6K966 |
| 1996 | GMC | C1500 Truck | GMC C1500 Truck A/C Compressor & Alternator Serpentine Belt V6 4.3L 124 Amp Alternator or 140 Amp Alternator without Air Pump ACDelco 6K966 |
| 1990-1998 | GMC | C2500 Truck | GMC C2500 Truck A/C Compressor & Alternator Serpentine Belt V8 5.0L 120 Amp Alternator without Air Pump ACDelco 6K966 |
| 1990-1993 | GMC | C2500 Truck | GMC C2500 Truck A/C Compressor & Alternator Serpentine Belt V6 4.3L 120 Amp Alternator without Air Pump ACDelco 6K966 |
| 1990-1998 | GMC | C2500 Truck | GMC C2500 Truck Serpentine Belt V8 5.0L Air Pump without Air Conditioning ACDelco 6K966 |
| 1990-2000 | GMC | C2500 Truck | GMC C2500 Truck Serpentine Belt V8 5.7L Air Pump without Air Conditioning ACDelco 6K966 |
| 1990-2000 | GMC | C2500 Truck | GMC C2500 Truck A/C Compressor & Alternator Serpentine Belt V8 5.7L 120 Amp Alternator without Air Pump ACDelco 6K966 |
| 1990-1999 | GMC | C3500 Truck | GMC C3500 Truck Serpentine Belt V8 5.7L Air Pump without Air Conditioning ACDelco 6K966 |
| 1990-1999 | GMC | C3500 Truck | GMC C3500 Truck A/C Compressor & Alternator Serpentine Belt V8 5.7L 120 Amp Alternator without Air Pump ACDelco 6K966 |
| 1990-1991 | GMC | Jimmy Full Size | GMC Jimmy Full Size Serpentine Belt V8 5.7L Air Pump without Air Conditioning ACDelco 6K966 |
| 1990-1999 | GMC | K1500 Truck | GMC K1500 Truck A/C Compressor & Alternator Serpentine Belt V8 5.0L 120 Amp Alternator without Air Pump ACDelco 6K966 |
| 1990-1999 | GMC | K1500 Truck | GMC K1500 Truck A/C Compressor & Alternator Serpentine Belt V8 5.7L 120 Amp Alternator without Air Pump ACDelco 6K966 |
| 1990-1994 | GMC | K1500 Truck | GMC K1500 Truck Serpentine Belt V6 4.3L Air Pump without Air Conditioning ACDelco 6K966 |
| 1990-1999 | GMC | K1500 Truck | GMC K1500 Truck Serpentine Belt V8 5.0L Air Pump without Air Conditioning ACDelco 6K966 |
| 1990-1999 | GMC | K1500 Truck | GMC K1500 Truck Serpentine Belt V8 5.7L Air Pump without Air Conditioning ACDelco 6K966 |
| 1990-1999 | GMC | K2500 Truck | GMC K2500 Truck A/C Compressor & Alternator Serpentine Belt V8 5.7L 120 Amp Alternator without Air Pump ACDelco 6K966 |
| 1990-1999 | GMC | K2500 Truck | GMC K2500 Truck Serpentine Belt V8 5.0L Air Pump without Air Conditioning ACDelco 6K966 |
| 1990-1999 | GMC | K2500 Truck | GMC K2500 Truck Serpentine Belt V8 5.7L Air Pump without Air Conditioning ACDelco 6K966 |
| 1990-1993 | GMC | K2500 Truck | GMC K2500 Truck A/C Compressor & Alternator Serpentine Belt V8 4.3L 120 Amp Alternator without Air Pump ACDelco 6K966 |
| 1990-1999 | GMC | K2500 Truck | GMC K2500 Truck A/C Compressor & Alternator Serpentine Belt V8 5.0L 120 Amp Alternator without Air Pump ACDelco 6K966 |
| 1990-2000 | GMC | K3500 Truck | GMC K3500 Truck A/C Compressor & Alternator Serpentine Belt V8 5.7L 120 Amp Alternator without Air Pump ACDelco 6K966 |
| 1999-2000 | GMC | K3500 Truck | GMC K3500 Truck Serpentine Belt V8 5.7L Air Pump without Air Conditioning ACDelco 6K966 |
| 1996-1999 | GMC | P3500 | GMC P3500 A/C Compressor & Alternator Serpentine Belt V8 5.7L 124 Amp Alternator or 140 Amp Alternator ACDelco 6K966 |
| 1996-1999 | GMC | P3500 | GMC P3500 A/C Compressor & Alternator Serpentine Belt V6 4.3L 145 Amp Alternator or 124 Amp Alternator ACDelco 6K966 |
| 1992-1999 | GMC | Suburban C1500 | GMC Suburban C1500 A/C Compressor & Alternator Serpentine Belt V8 5.7L 120 Amp Alternator without Air Pump ACDelco 6K966 |
| 1992-1999 | GMC | Suburban C1500 | GMC Suburban C1500 Serpentine Belt V8 5.7L Air Pump without Air Conditioning ACDelco 6K966 |
| 1992-1999 | GMC | Suburban C2500 | GMC Suburban C2500 A/C Compressor & Alternator Serpentine Belt V8 5.7L 120 Amp Alternator without Air Pump ACDelco 6K966 |
| 1992-1999 | GMC | Suburban C2500 | GMC Suburban C2500 Serpentine Belt V8 5.7L Air Pump without Air Conditioning ACDelco 6K966 |
| 1992-1999 | GMC | Suburban K1500 | GMC Suburban K1500 A/C Compressor & Alternator Serpentine Belt V8 5.7L 120 Amp Alternator without Air Pump ACDelco 6K966 |
| 1992-1999 | GMC | Suburban K1500 | GMC Suburban K1500 Serpentine Belt V8 5.7L Air Pump without Air Conditioning ACDelco 6K966 |
| 1992-1999 | GMC | Suburban K2500 | GMC Suburban K2500 A/C Compressor & Alternator Serpentine Belt V8 5.7L 120 Amp Alternator without Air Pump ACDelco 6K966 |
| 1992-1999 | GMC | Suburban K2500 | GMC Suburban K2500 Serpentine Belt V8 5.7L Air Pump without Air Conditioning ACDelco 6K966 |
| 1990-1991 | GMC | Suburban R1500 | GMC Suburban R1500 A/C Compressor & Alternator Serpentine Belt V8 5.7L 120 Amp Alternator without Air Pump ACDelco 6K966 |
| 1990-1991 | GMC | Suburban R1500 | GMC Suburban R1500 Serpentine Belt V8 5.7L Air Pump without Air Conditioning ACDelco 6K966 |
| 1990-1991 | GMC | Suburban R2500 | GMC Suburban R2500 A/C Compressor & Alternator Serpentine Belt V8 5.7L 120 Amp Alternator without Air Pump ACDelco 6K966 |
| 1990-1991 | GMC | Suburban R2500 | GMC Suburban R2500 Serpentine Belt V8 5.7L Air Pump without Air Conditioning ACDelco 6K966 |
| 1990-1991 | GMC | Suburban V1500 | GMC Suburban V1500 A/C Compressor & Alternator Serpentine Belt V8 5.7L 120 Amp Alternator without Air Pump ACDelco 6K966 |
| 1990-1991 | GMC | Suburban V1500 | GMC Suburban V1500 Serpentine Belt V8 5.7L Air Pump without Air Conditioning ACDelco 6K966 |
| 1990-1991 | GMC | Suburban V2500 | GMC Suburban V2500 A/C Compressor & Alternator Serpentine Belt V8 5.7L 120 Amp Alternator without Air Pump ACDelco 6K966 |
| 1990-1991 | GMC | Suburban V2500 | GMC Suburban V2500 Serpentine Belt V8 5.7L Air Pump without Air Conditioning ACDelco 6K966 |
| 1992-2000 | GMC | Yukon | GMC Yukon A/C Compressor & Alternator Serpentine Belt V8 5.7L 124 Amp Alternator or 140 Amp Alternator ACDelco 6K966 |
| 1995-1996 | Hummer | H1 | Hummer H1 Serpentine Belt V8 5.7L with Air Conditioning ACDelco 6K966 |
| 1991-1992 | Jeep | Cherokee | Jeep Cherokee Serpentine Belt L4 2.5L with Air Conditioning ACDelco 6K966 |
| 1982 | Lincoln | Continental | Lincoln Continental Serpentine Belt V6 3.8L with Air Conditioning ACDelco 6K966 |
| 1993 | Mercedes Benz | 300E | Mercedes Benz 300E 4Matic Serpentine Belt V6 3.0L ACDelco 6K966 |
| 1993 | Mercedes Benz | 300SL | Mercedes Benz 300SL Serpentine Belt V6 3.0L ACDelco 6K966 |
| 1993 | Mercedes Benz | 300TE | Mercedes Benz 300TE 4Matic Serpentine Belt V6 3.0L ACDelco 6K966 |
| 2004 | Mercedes Benz | E55 AMG | Mercedes Benz E55 AMG Serpentine Belt V8 5.4L for Accessory Drive ACDelco 6K966 |
| 1982 | Mercury | Cougar | Mercury Cougar Serpentine Belt V6 3.8L with Air Conditioning ACDelco 6K966 |
| 1996-2000 | Plymouth | Voyager | Plymouth Voyager Serpentine Belt V6 3.8L with Air Conditioning without Dual Sided Belt ACDelco 6K966 |
| 1996-2000 | Plymouth | Voyager | Plymouth Voyager Serpentine Belt V6 3.3L with Air Conditioning without Dual Sided Belt ACDelco 6K966 |
| 1987-1989 | Pontiac | Firebird | Pontiac Firebird A/C Compressor & Air Pump Serpentine Belt V6 2.8L ACDelco 6K966 |
Part #: 1AESB00047
Order must be placed by 4pm ET
Get it in: 2 - 4 Business Days
Want it sooner? Choose Next Day Air at Checkout

Brand #: 6K966