1AFGC00008-Non-Locking Gas Cap
Replaces
Non-Locking Gas Cap - 1AFGC00008
1AFGC00008
Frequently bought together
Part Details
Gas Cap Style:

  Non-Locking
This gas cap features the following specifications:
Brand New Cap with Pressure Release*

Replaces dealer part numbers: 94BB9030AA, 94BB 9030 AA, 94BB9030BA, 94BB 9030 BA, E2SZ9030B, E2SZ 9030 B, E7GZ9030A, E7GZ 9030 A, E8BZ9030A, E8BZ 9030 A, E8UZ9030A, E8UZ 9030 A, E92Z9030A, E92Z 9030 A, E92Z9030B, E92Z 9030 B, E9AZ9030A, E9AZ 9030 A, E9DZ9030A, E9DZ 9030 A, E9UZ9030B, E9UZ 9030 B, E9ZZ9030A, E9ZZ 9030 A, F0AZ9030A, F0AZ 9030 A, F0CC9030AA, F0CC 9030 AA, F0CZ9030A, F0CZ 9030 A, F0DZ9030A, F0DZ 9030 A, F0JY9030A, F0JY 9030 A, F32Z9030A, F32Z 9030 A, F3XY9030B, F3XY 9030 B, F42Z9030A, F42Z 9030 A, F42Z9030AA, F42Z 9030 AA, F4DC9030BA, F4DC 9030 BA, F4DZ9030A, F4DZ 9030 A, F4TA9030CA, F4TA 9030 CA, F4TZ9030C, F4TZ 9030 C, F57A9030BA, F57A 9030 BA, F5AZ9030B, F5AZ 9030 B, F5RZ9030A, F5RZ 9030 A, F5TZ9030B, F5TZ 9030 B, F6XY9030AA, F6XY 9030 AA, F8XZ9030AA, F8XZ 9030 AA, YC2Z9030AA, YC2Z 9030 AA, 10052116, 1648499, 1649661, 22525302, 22568954, 22576417, 22591476, 25060108, 3522865, 3522878, 3522880, 3522990, 3527385, 3527387, 3528878, 3542094, 5328880, 6410888, 6410928, 641094, ZZL042250, ZZL0 4225 0, ZZL042250A, ZZL0 4225 0A, ZZM042250, ZZM0 4225 0, 172510B001, 17251 0B001, 172511B001, 17251 1B001, NTC5418

100% tested
Non Locking design
* the pressure release feature allows for tank pressure to safely be released when the cap is removed slowly
Your fuel system uses both vacuum and pressure to ensure that as few gasoline vapors reach the air as possible. The gas cap regulates this balance. The cap has relief and pressure valves that regulate the pressure in the tank. Over time the gas cap can cease to work properly due to dirt, wear, and damage. In modern cars this will cause your check engine light to come on (usually after you fill up). If you notice your check engine light comes on after a fill up first check the cap for tightness. Then give the light a few days to go off. If your gas cap is the culprit then this replacement is what you need. Most cars the light will go out after 10-12 cycles of the key as long as nothing else is affecting the fuel vapor system
Item Condition: New

Lifetime Warranty
This item is backed by a Limited Lifetime Warranty. In the event this item should fail due to manufacturing defects during intended use, we will exchange the part free of charge (excludes shipping charges) for the original purchaser.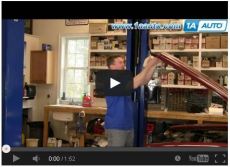 Tools needed for replacement:
1A - No Tools Needed

No Tools Needed
Nice gas cap
It is the right one, so now I can drive again, in my collectible Chevy. Happy girl!
Corrects the "Check Engine" problem that occurs after fill up
Bought this particular gas cap because the description of the problem it is supposed to fix was exactly my problem. After every gas fill-up on my 1994 Chevy 1500 pickup, I got a check engine light for a while (until the gas was run down to a lower-level). The description of this cap was that it resolved that exact problem for my exact vehicle. It does the trick!
Customer Q&A
Ask a question to 1A Auto customers who purchased the product
No questions have been asked about this item.
| Year | Make | Model | Description |
| --- | --- | --- | --- |
| 1975 | Buick | Apollo | Buick Apollo Non-Locking Gas Cap with Pressure Release |
| 1975-1996 | Buick | Century | Buick Century Non-Locking Gas Cap with Pressure Release |
| 1975-1990 | Buick | Electra | Buick Electra Non-Locking Gas Cap with Pressure Release |
| 1975-1990 | Buick | Estate Wagon | Buick Estate Wagon Non-Locking Gas Cap with Pressure Release |
| 1975-1995 | Buick | LeSabre | Buick LeSabre Non-Locking Gas Cap with Pressure Release |
| 1991-1997 | Buick | Park Avenue | Buick Park Avenue Non-Locking Gas Cap with Pressure Release |
| 1988-1991 | Buick | Reatta | Buick Reatta Non-Locking Gas Cap with Pressure Release |
| 1975-1996 | Buick | Regal | Buick Regal Non-Locking Gas Cap with Pressure Release |
| 1975-1993 | Buick | Riviera | 1975-93, 1995-97 Buick Riviera Non-Locking Gas Cap with Pressure Release |
| 1995-1997 | Buick | Riviera | 1975-93, 1995-97 Buick Riviera Non-Locking Gas Cap with Pressure Release |
| 1991-1996 | Buick | Roadmaster | Buick Roadmaster Non-Locking Gas Cap with Pressure Release |
| 1982-1989 | Buick | Skyhawk | Buick Skyhawk Non-Locking Gas Cap with Pressure Release |
| 1975-1995 | Buick | Skylark | Buick Skylark Non-Locking Gas Cap with Pressure Release |
| 1985-1987 | Buick | Somerset | Buick Somerset Non-Locking Gas Cap with Pressure Release |
| 1990-1992 | Cadillac | Brougham | Cadillac Brougham Non-Locking Gas Cap with Pressure Release |
| 1975-1976 | Cadillac | Calais | Cadillac Calais Non-Locking Gas Cap with Pressure Release |
| 1982-1988 | Cadillac | Cimarron | Cadillac Cimarron Non-Locking Gas Cap with Pressure Release |
| 1975-1997 | Cadillac | Deville | Cadillac Deville Non-Locking Gas Cap with Pressure Release |
| 1975-1997 | Cadillac | Eldorado | Cadillac Eldorado Non-Locking Gas Cap with Pressure Release |
| 1981-1986 | Cadillac | Fleetwood | Cadillac Fleetwood Non-Locking Gas Cap with Pressure Release |
| 1993-1997 | Cadillac | Seville | Cadillac Seville Non-Locking Gas Cap with Pressure Release |
| 1993 | Cadillac | Sixty Special | Cadillac Sixty Special Non-Locking Gas Cap with Pressure Release |
| 1985-1996 | Chevy | Astro | Chevy Astro Non-Locking Gas Cap with Pressure Release |
| 1975 | Chevy | Bel-Air | Chevy Bel-Air Non-Locking Gas Cap with Pressure Release |
| 1987-1996 | Chevy | Beretta | Chevy Beretta Non-Locking Gas Cap with Pressure Release |
| 1988-1994 | Chevy | Blazer Full Size | Chevy Blazer Full Size Non-Locking Gas Cap with Pressure Release |
| 1979-1986 | Chevy | C10 Truck | Chevy C10 Truck Non-Locking Gas Cap with Pressure Release |
| 1988-1998 | Chevy | C1500 Truck | Chevy C1500 Truck Non-Locking Gas Cap with Pressure Release |
| 1979-1986 | Chevy | C20 Truck | Chevy C20 Truck Non-Locking Gas Cap with Pressure Release |
| 1988-2000 | Chevy | C2500 Truck | Chevy C2500 Truck Non-Locking Gas Cap with Pressure Release |
| 1979-1986 | Chevy | C30 Truck | Chevy C30 Truck Non-Locking Gas Cap with Pressure Release |
| 1988-2002 | Chevy | C3500 Truck | Chevy C3500 Truck Non-Locking Gas Cap with Pressure Release |
| 1975-1981 | Chevy | Camaro | Chevy Camaro Non-Locking Gas Cap with Pressure Release |
| 1975-1996 | Chevy | Caprice | Chevy Caprice Non-Locking Gas Cap with Pressure Release |
| 1982-1994 | Chevy | Cavalier | Chevy Cavalier Non-Locking Gas Cap with Pressure Release |
| 1982-1990 | Chevy | Celebrity | Chevy Celebrity Non-Locking Gas Cap with Pressure Release |
| 1975-1977 | Chevy | Chevelle | Chevy Chevelle Non-Locking Gas Cap with Pressure Release |
| 1978-1987 | Chevy | Chevette | Chevy Chevette Non-Locking Gas Cap with Pressure Release |
| 1980-1984 | Chevy | Citation | Chevy Citation Non-Locking Gas Cap with Pressure Release |
| 1984-1985 | Chevy | Citation II | Chevy Citation II Non-Locking Gas Cap with Pressure Release |
| 1987-1996 | Chevy | Corsica | Chevy Corsica Non-Locking Gas Cap with Pressure Release |
| 1975-1982 | Chevy | Corvette | 1975-82, 1984-96 Chevy Corvette Non-Locking Gas Cap with Pressure Release |
| 1984-1996 | Chevy | Corvette | 1975-82, 1984-96 Chevy Corvette Non-Locking Gas Cap with Pressure Release |
| 1975-1987 | Chevy | El Camino | Chevy El Camino Non-Locking Gas Cap with Pressure Release |
| 1979-1980 | Chevy | G10 | Chevy G10 Non-Locking Gas Cap with Pressure Release |
| 1979-1995 | Chevy | G20 | Chevy G20 Non-Locking Gas Cap with Pressure Release |
| 1979-1989 | Chevy | G20 | Chevy G20 Non-Locking Gas Cap with Pressure Release |
| 1979-1996 | Chevy | G30 | Chevy G30 Non-Locking Gas Cap with Pressure Release |
| 1979-1996 | Chevy | G30 | Chevy G30 Non-Locking Gas Cap with Pressure Release |
| 1975-1985 | Chevy | Impala | Chevy Impala Non-Locking Gas Cap with Pressure Release |
| 1994-1996 | Chevy | Impala | Chevy Impala SS Non-Locking Gas Cap with Pressure Release |
| 1979-1986 | Chevy | K10 Truck | Chevy K10 Truck Non-Locking Gas Cap with Pressure Release |
| 1988-1998 | Chevy | K1500 Truck | Chevy K1500 Truck Non-Locking Gas Cap with Pressure Release |
| 1979-1986 | Chevy | K20 Truck | Chevy K20 Truck Non-Locking Gas Cap with Pressure Release |
| 1988-2000 | Chevy | K2500 Truck | Chevy K2500 Truck Non-Locking Gas Cap with Pressure Release |
| 1979-1986 | Chevy | K30 Truck | Chevy K30 Truck Non-Locking Gas Cap with Pressure Release |
| 1988-2000 | Chevy | K3500 Truck | Chevy K3500 Truck Non-Locking Gas Cap with Pressure Release |
| 1987-1995 | Chevy | LLV (Postal Truck) | Chevy LLV (Postal Truck) Non-Locking Gas Cap with Pressure Release |
| 1975-1976 | Chevy | Laguna | Chevy Laguna Non-Locking Gas Cap with Pressure Release |
| 1990-1996 | Chevy | Lumina | Chevy Lumina Non-Locking Gas Cap with Pressure Release |
| 1990-1996 | Chevy | Lumina APV | Chevy Lumina APV Non-Locking Gas Cap with Pressure Release |
| 1978-1983 | Chevy | Malibu | Chevy Malibu Non-Locking Gas Cap with Pressure Release |
| 1975-1988 | Chevy | Monte Carlo | Chevy Monte Carlo Non-Locking Gas Cap with Pressure Release |
| 1975-1979 | Chevy | Nova | Chevy Nova Non-Locking Gas Cap with Pressure Release |
| 1987-1989 | Chevy | R2500 Truck | Chevy R2500 Truck Non-Locking Gas Cap with Pressure Release |
| 1987-1991 | Chevy | R3500 Truck | Chevy R3500 Truck Non-Locking Gas Cap with Pressure Release |
| 1979-1986 | Chevy | Suburban C10 | Chevy Suburban C10 Non-Locking Gas Cap with Pressure Release |
| 1979-1986 | Chevy | Suburban C20 | Chevy Suburban C20 Non-Locking Gas Cap with Pressure Release |
| 1979-1986 | Chevy | Suburban K10 | Chevy Suburban K10 Non-Locking Gas Cap with Pressure Release |
| 1979-1986 | Chevy | Suburban K20 | Chevy Suburban K20 Non-Locking Gas Cap with Pressure Release |
| 1987-1988 | Chevy | Suburban R10 | Chevy Suburban R10 Non-Locking Gas Cap with Pressure Release |
| 1989-1991 | Chevy | Suburban R1500 | Chevy Suburban R1500 Non-Locking Gas Cap with Pressure Release |
| 1987-1988 | Chevy | Suburban R20 | Chevy Suburban R20 Non-Locking Gas Cap with Pressure Release |
| 1988-1991 | Chevy | Suburban R2500 | Chevy Suburban R2500 Non-Locking Gas Cap with Pressure Release |
| 1987-1988 | Chevy | Suburban V10 | Chevy Suburban V10 Non-Locking Gas Cap with Pressure Release |
| 1989-1991 | Chevy | Suburban V1500 | Chevy Suburban V1500 Non-Locking Gas Cap with Pressure Release |
| 1987-1988 | Chevy | Suburban V20 | Chevy Suburban V20 Non-Locking Gas Cap with Pressure Release |
| 1989-1991 | Chevy | Suburban V2500 | Chevy Suburban V2500 Non-Locking Gas Cap with Pressure Release |
| 1995-1997 | Chevy | Tahoe | Chevy Tahoe Non-Locking Gas Cap with Pressure Release |
| 1989-1991 | Chevy | V3500 Truck | Chevy V3500 Truck Non-Locking Gas Cap with Pressure Release |
| 1997 | Chevy | Venture | Chevy Venture Non-Locking Gas Cap with Pressure Release |
| 1999 | Chrysler | 300M | Chrysler 300M Non-Locking Gas Cap with Pressure Release |
| 1995-1999 | Chrysler | Cirrus | Chrysler Cirrus Non-Locking Gas Cap with Pressure Release |
| 1993-1999 | Chrysler | Concorde | Chrysler Concorde Non-Locking Gas Cap with Pressure Release |
| 1978-1983 | Chrysler | Cordoba | Chrysler Cordoba Non-Locking Gas Cap with Pressure Release |
| 1983-1984 | Chrysler | E Class | Chrysler E Class Non-Locking Gas Cap with Pressure Release |
| 1983-1984 | Chrysler | Executive Sedan | Chrysler Executive Sedan Non-Locking Gas Cap with Pressure Release |
| 1984-1992 | Chrysler | Fifth Avenue | Chrysler Fifth Avenue Non-Locking Gas Cap with Pressure Release |
| 1981-1993 | Chrysler | Imperial | Chrysler Imperial Non-Locking Gas Cap with Pressure Release |
| 1994-1999 | Chrysler | LHS | Chrysler LHS Non-Locking Gas Cap with Pressure Release |
| 1980-1995 | Chrysler | Lebaron | Chrysler Lebaron Non-Locking Gas Cap with Pressure Release |
| 1980-1996 | Chrysler | New Yorker | Chrysler New Yorker Non-Locking Gas Cap with Pressure Release |
| 1980-1981 | Chrysler | Newport | Chrysler Newport Non-Locking Gas Cap with Pressure Release |
| 1996-1999 | Chrysler | Sebring | Chrysler Sebring Non-Locking Gas Cap with Pressure Release |
| 1990-1999 | Chrysler | Town & Country | Chrysler Town & Country Non-Locking Gas Cap with Pressure Release |
| 1982-1983 | Dodge | 400 | Dodge 400 Non-Locking Gas Cap with Pressure Release |
| 1983-1988 | Dodge | 600 | Dodge 600 Non-Locking Gas Cap with Pressure Release |
| 1981-1989 | Dodge | Aries | Dodge Aries Non-Locking Gas Cap with Pressure Release |
| 1995-1999 | Dodge | Avenger | Dodge Avenger Non-Locking Gas Cap with Pressure Release |
| 1982-1994 | Dodge | B150 | Dodge B150 Non-Locking Gas Cap with Pressure Release |
| 1995-1998 | Dodge | B1500 | Dodge B1500 Non-Locking Gas Cap with Pressure Release |
| 1982-1994 | Dodge | B250 | Dodge B250 Non-Locking Gas Cap with Pressure Release |
| 1995-1998 | Dodge | B2500 | Dodge B2500 Non-Locking Gas Cap with Pressure Release |
| 1982-1994 | Dodge | B350 | Dodge B350 Non-Locking Gas Cap with Pressure Release |
| 1995-1998 | Dodge | B3500 | Dodge B3500 Non-Locking Gas Cap with Pressure Release |
| 1984-1999 | Dodge | Caravan | Dodge Caravan Non-Locking Gas Cap with Pressure Release |
| 1978-1989 | Dodge | D100 Truck | Dodge D100 Truck Non-Locking Gas Cap with Pressure Release |
| 1978-1993 | Dodge | D150 Truck | Dodge D150 Truck Non-Locking Gas Cap with Pressure Release |
| 1978-1980 | Dodge | D200 Truck | Dodge D200 Truck Non-Locking Gas Cap with Pressure Release |
| 1981-1993 | Dodge | D250 Truck | Dodge D250 Truck Non-Locking Gas Cap with Pressure Release |
| 1978-1980 | Dodge | D300 Truck | Dodge D300 Truck Non-Locking Gas Cap with Pressure Release |
| 1981-1993 | Dodge | D350 Truck | Dodge D350 Truck Non-Locking Gas Cap with Pressure Release |
| 1987-1999 | Dodge | Dakota | Dodge Dakota Non-Locking Gas Cap with Pressure Release |
| 1987-1993 | Dodge | Daytona | Dodge Daytona Non-Locking Gas Cap with Pressure Release |
| 1980-1989 | Dodge | Diplomat | Dodge Diplomat Non-Locking Gas Cap with Pressure Release |
| 1998-1999 | Dodge | Durango | Dodge Durango Non-Locking Gas Cap with Pressure Release |
| 1988-1993 | Dodge | Dynasty | Dodge Dynasty Non-Locking Gas Cap with Pressure Release |
| 1988-1999 | Dodge | Grand Caravan | Dodge Grand Caravan Non-Locking Gas Cap with Pressure Release |
| 1993-1999 | Dodge | Intrepid | Dodge Intrepid Non-Locking Gas Cap with Pressure Release |
| 1985-1989 | Dodge | Lancer | Dodge Lancer Non-Locking Gas Cap with Pressure Release |
| 1984-1988 | Dodge | Mini Ram | Dodge Mini Ram Non-Locking Gas Cap with Pressure Release |
| 1980-1983 | Dodge | Mirada | Dodge Mirada Non-Locking Gas Cap with Pressure Release |
| 1978-1992 | Dodge | Monaco | Dodge Monaco Non-Locking Gas Cap with Pressure Release |
| 1995-1999 | Dodge | Neon | Dodge Neon Non-Locking Gas Cap with Pressure Release |
| 1978-1990 | Dodge | Omni | Dodge Omni Non-Locking Gas Cap with Pressure Release |
| 1994-1999 | Dodge | Ram 1500 Truck | Dodge Ram 1500 Truck Non-Locking Gas Cap with Pressure Release |
| 1994-1999 | Dodge | Ram 2500 Truck | Dodge Ram 2500 Truck Non-Locking Gas Cap with Pressure Release |
| 1994-1999 | Dodge | Ram 3500 Truck | Dodge Ram 3500 Truck Non-Locking Gas Cap with Pressure Release |
| 1985-1993 | Dodge | Ram 50 Truck | Dodge Ram 50 Truck Non-Locking Gas Cap with Pressure Release |
| 1981-1993 | Dodge | Ramcharger | Dodge Ramcharger Non-Locking Gas Cap with Pressure Release |
| 1982-1984 | Dodge | Rampage | Dodge Rampage Non-Locking Gas Cap with Pressure Release |
| 1987-1994 | Dodge | Shadow | Dodge Shadow Non-Locking Gas Cap with Pressure Release |
| 1989-1995 | Dodge | Spirit | Dodge Spirit Non-Locking Gas Cap with Pressure Release |
| 1980-1981 | Dodge | St Regis | Dodge St Regis Non-Locking Gas Cap with Pressure Release |
| 1991-1996 | Dodge | Stealth | Dodge Stealth Non-Locking Gas Cap with Pressure Release |
| 1995-1999 | Dodge | Stratus | Dodge Stratus Non-Locking Gas Cap with Pressure Release |
| 1992-2001 | Dodge | Viper | Dodge Viper Non-Locking Gas Cap with Pressure Release |
| 1978-1989 | Dodge | W100 Truck | Dodge W100 Truck Non-Locking Gas Cap with Pressure Release |
| 1979-1993 | Dodge | W150 Truck | Dodge W150 Truck Non-Locking Gas Cap with Pressure Release |
| 1978-1980 | Dodge | W200 Truck | Dodge W200 Truck Non-Locking Gas Cap with Pressure Release |
| 1981-1993 | Dodge | W250 Truck | Dodge W250 Truck Non-Locking Gas Cap with Pressure Release |
| 1978-1980 | Dodge | W300 Truck | Dodge W300 Truck Non-Locking Gas Cap with Pressure Release |
| 1981-1993 | Dodge | W350 Truck | Dodge W350 Truck Non-Locking Gas Cap with Pressure Release |
| 1988-1989 | Eagle | Medallion | Eagle Medallion Non-Locking Gas Cap with Pressure Release |
| 1988-1992 | Eagle | Premier | Eagle Premier Non-Locking Gas Cap with Pressure Release |
| 1990-1998 | Eagle | Talon | Eagle Talon Non-Locking Gas Cap with Pressure Release |
| 1993-1997 | Eagle | Vision | Eagle Vision Non-Locking Gas Cap with Pressure Release |
| 1986-1997 | Ford | Aerostar | Ford Aerostar Non-Locking Gas Cap with Pressure Release |
| 1994-1997 | Ford | Aspire | Ford Aspire Non-Locking Gas Cap with Pressure Release |
| 1987-1996 | Ford | Bronco | Ford Bronco Non-Locking Gas Cap with Pressure Release |
| 1984-1990 | Ford | Bronco II | Ford Bronco II Non-Locking Gas Cap with Pressure Release |
| 1995-1997 | Ford | Contour | Ford Contour Non-Locking Gas Cap with Pressure Release |
| 1980-1983 | Ford | E100 Van | Ford E100 Van Non-Locking Gas Cap with Pressure Release |
| 1980-1996 | Ford | E150 Van | Ford E150 Van Non-Locking Gas Cap with Pressure Release |
| 1980-1996 | Ford | E250 Van | Ford E250 Van Non-Locking Gas Cap with Pressure Release |
| 1980-2003 | Ford | E350 Van | Ford E350 Van Non-Locking Gas Cap with Pressure Release |
| 1999-2003 | Ford | E350 Van Super Duty | Ford E350 Van Super Duty Non-Locking Gas Cap with Pressure Release |
| 2003 | Ford | E550 Van | Ford E550 Van Non-Locking Gas Cap with Pressure Release |
| 1982-1988 | Ford | EXP | Ford EXP Non-Locking Gas Cap with Pressure Release |
| 1981-1997 | Ford | Escort | Ford Escort Non-Locking Gas Cap with Pressure Release |
| 2001-2005 | Ford | Excursion | Ford Excursion Non-Locking Gas Cap with Pressure Release |
| 1991-1995 | Ford | Explorer | Ford Explorer Non-Locking Gas Cap with Pressure Release |
| 1988-2003 | Ford | F150 Truck | Ford F150 Truck Non-Locking Gas Cap with Pressure Release |
| 1997-1999 | Ford | F250 Light Duty Truck | Ford F250 Light Duty Truck Non-Locking Gas Cap with Pressure Release |
| 1999-2007 | Ford | F250 Super Duty Truck | Ford F250 Super Duty Truck Non-Locking Gas Cap with Pressure Release |
| 1988-1997 | Ford | F250 Truck | Ford F250 Truck Non-Locking Gas Cap with Pressure Release |
| 1999-2007 | Ford | F350 Super Duty Truck | Ford F350 Super Duty Truck Non-Locking Gas Cap with Pressure Release |
| 1988-1997 | Ford | F350 Truck | Ford F350 Truck Non-Locking Gas Cap with Pressure Release |
| 1988-1997 | Ford | F450 Truck | 1988-97, 1999-07 Ford F450 Truck Non-Locking Gas Cap with Pressure Release |
| 1999-2007 | Ford | F450 Truck | 1988-97, 1999-07 Ford F450 Truck Non-Locking Gas Cap with Pressure Release |
| 1988-1997 | Ford | F53 | Ford F53 Non-Locking Gas Cap with Pressure Release |
| 1999-2007 | Ford | F550 Truck | Ford F550 Truck Non-Locking Gas Cap with Pressure Release |
| 1982-1983 | Ford | Fairmont | Ford Fairmont Non-Locking Gas Cap with Pressure Release |
| 1988-1993 | Ford | Festiva | Ford Festiva Non-Locking Gas Cap with Pressure Release |
| 1982 | Ford | Granada | Ford Granada Non-Locking Gas Cap with Pressure Release |
| 1983-1986 | Ford | LTD | Ford LTD Non-Locking Gas Cap with Pressure Release |
| 1982-1998 | Ford | Mustang | Ford Mustang Non-Locking Gas Cap with Pressure Release |
| 1989-1997 | Ford | Probe | Ford Probe Non-Locking Gas Cap with Pressure Release |
| 1983-1998 | Ford | Ranger | Ford Ranger Non-Locking Gas Cap with Pressure Release |
| 1986-1995 | Ford | Taurus | Ford Taurus Non-Locking Gas Cap with Pressure Release |
| 1984-1994 | Ford | Tempo | Ford Tempo Non-Locking Gas Cap with Pressure Release |
| 1982-1997 | Ford | Thunderbird | Ford Thunderbird Non-Locking Gas Cap with Pressure Release |
| 1995-1997 | Ford | Windstar | Ford Windstar Non-Locking Gas Cap with Pressure Release |
| 1988-1998 | GMC | C1500 Truck | GMC C1500 Truck Non-Locking Gas Cap with Pressure Release |
| 1988-2000 | GMC | C2500 Truck | GMC C2500 Truck Non-Locking Gas Cap with Pressure Release |
| 1988-2002 | GMC | C3500 Truck | GMC C3500 Truck Non-Locking Gas Cap with Pressure Release |
| 1978-1987 | GMC | Caballero | GMC Caballero Non-Locking Gas Cap with Pressure Release |
| 1979-1995 | GMC | G1500 | GMC G1500 Non-Locking Gas Cap with Pressure Release |
| 1979-1980 | GMC | G1500 | GMC G1500 Non-Locking Gas Cap with Pressure Release |
| 1979-1995 | GMC | G2500 | GMC G2500 Non-Locking Gas Cap with Pressure Release |
| 1979-1989 | GMC | G2500 | GMC G2500 Non-Locking Gas Cap with Pressure Release |
| 1979-1996 | GMC | G3500 | GMC G3500 Non-Locking Gas Cap with Pressure Release |
| 1979-1996 | GMC | G3500 | GMC G3500 Non-Locking Gas Cap with Pressure Release |
| 1979-1991 | GMC | Jimmy Full Size | GMC Jimmy Full Size Non-Locking Gas Cap with Pressure Release |
| 1983-1995 | GMC | Jimmy S-15 | GMC Jimmy S-15 Non-Locking Gas Cap with Pressure Release |
| 1988-1998 | GMC | K1500 Truck | GMC K1500 Truck Non-Locking Gas Cap with Pressure Release |
| 1988-2000 | GMC | K2500 Truck | GMC K2500 Truck Non-Locking Gas Cap with Pressure Release |
| 1988-2000 | GMC | K3500 Truck | GMC K3500 Truck Non-Locking Gas Cap with Pressure Release |
| 1982-1990 | GMC | S-15 Pickup | GMC S-15 Pickup Non-Locking Gas Cap with Pressure Release |
| 1991-1995 | GMC | S-15 Sonoma | GMC S-15 Sonoma Non-Locking Gas Cap with Pressure Release |
| 1979-1986 | GMC | Suburban C1500 | 1979-86, 1992-99 GMC Suburban C1500 Non-Locking Gas Cap with Pressure Release |
| 1992-1999 | GMC | Suburban C1500 | 1979-86, 1992-99 GMC Suburban C1500 Non-Locking Gas Cap with Pressure Release |
| 1979-1986 | GMC | Suburban C2500 | 1979-86, 1992-99 GMC Suburban C2500 Non-Locking Gas Cap with Pressure Release |
| 1992-1999 | GMC | Suburban C2500 | 1979-86, 1992-99 GMC Suburban C2500 Non-Locking Gas Cap with Pressure Release |
| 1979-1986 | GMC | Suburban K1500 | 1979-86, 1992-99 GMC Suburban K1500 Non-Locking Gas Cap with Pressure Release |
| 1992-1999 | GMC | Suburban K1500 | 1979-86, 1992-99 GMC Suburban K1500 Non-Locking Gas Cap with Pressure Release |
| 1979-1986 | GMC | Suburban K2500 | 1979-86, 1992-99 GMC Suburban K2500 Non-Locking Gas Cap with Pressure Release |
| 1992-1999 | GMC | Suburban K2500 | 1979-86, 1992-99 GMC Suburban K2500 Non-Locking Gas Cap with Pressure Release |
| 1987-1991 | GMC | Suburban R1500 | GMC Suburban R1500 Non-Locking Gas Cap with Pressure Release |
| 1987-1991 | GMC | Suburban R2500 | GMC Suburban R2500 Non-Locking Gas Cap with Pressure Release |
| 1987-1991 | GMC | Suburban V1500 | GMC Suburban V1500 Non-Locking Gas Cap with Pressure Release |
| 1987-1991 | GMC | Suburban V2500 | GMC Suburban V2500 Non-Locking Gas Cap with Pressure Release |
| 1991 | GMC | Syclone | GMC Syclone Non-Locking Gas Cap with Pressure Release |
| 1992-1993 | GMC | Typhoon | GMC Typhoon Non-Locking Gas Cap with Pressure Release |
| 1992-1997 | GMC | Yukon | GMC Yukon Non-Locking Gas Cap with Pressure Release |
| 1989-1994 | Geo | Metro | Geo Metro Non-Locking Gas Cap with Pressure Release |
| 1989 | Geo | Spectrum | Geo Spectrum Non-Locking Gas Cap with Pressure Release |
| 1990-1993 | Geo | Storm | Geo Storm Non-Locking Gas Cap with Pressure Release |
| 1989-1990 | Geo | Tracker | Geo Tracker Non-Locking Gas Cap with Pressure Release |
| 1991-1996 | Infiniti | G20 | 1991-96, 1999-00 Infiniti G20 Non-Locking Gas Cap with Pressure Release |
| 1999-2000 | Infiniti | G20 | 1991-96, 1999-00 Infiniti G20 Non-Locking Gas Cap with Pressure Release |
| 1996-2000 | Infiniti | I30 | Infiniti I30 Non-Locking Gas Cap with Pressure Release |
| 1993-1997 | Infiniti | J30 | Infiniti J30 Non-Locking Gas Cap with Pressure Release |
| 1990-1992 | Infiniti | M30 | Infiniti M30 Non-Locking Gas Cap with Pressure Release |
| 1990-2000 | Infiniti | Q45 | Infiniti Q45 Non-Locking Gas Cap with Pressure Release |
| 1997-2000 | Infiniti | QX4 | Infiniti QX4 Non-Locking Gas Cap with Pressure Release |
| 1985-1989 | Isuzu | I-Mark | Isuzu I-Mark Non-Locking Gas Cap with Pressure Release |
| 1988-1992 | Isuzu | Impulse | Isuzu Impulse Non-Locking Gas Cap with Pressure Release |
| 1991-1992 | Isuzu | Rodeo | Isuzu Rodeo Non-Locking Gas Cap with Pressure Release |
| 1991-1993 | Isuzu | Stylus | Isuzu Stylus Non-Locking Gas Cap with Pressure Release |
| 1988-1991 | Isuzu | Trooper II | Isuzu Trooper II Non-Locking Gas Cap with Pressure Release |
| 1984-1999 | Jeep | Cherokee | Jeep Cherokee Non-Locking Gas Cap with Pressure Release |
| 1986-1992 | Jeep | Comanche (MJ) | Jeep Comanche (MJ) Non-Locking Gas Cap with Pressure Release |
| 1993-2000 | Jeep | Grand Cherokee | Jeep Grand Cherokee Non-Locking Gas Cap with Pressure Release |
| 1993 | Jeep | Grand Wagoneer | Jeep Grand Wagoneer Non-Locking Gas Cap with Pressure Release |
| 1984-1990 | Jeep | Wagoneer | Jeep Wagoneer Non-Locking Gas Cap with Pressure Release |
| 1991-1995 | Jeep | Wrangler | Jeep Wrangler Non-Locking Gas Cap with Pressure Release |
| 1997-2001 | Jeep | Wrangler | Jeep Wrangler Non-Locking Gas Cap with Pressure Release |
| 2001 | Kia | Magentis | Kia Magentis Non-Locking Gas Cap with Pressure Release |
| 2001 | Kia | Optima | Kia Optima Non-Locking Gas Cap with Pressure Release |
| 2001-2002 | Kia | Rio | Kia Rio Non-Locking Gas Cap with Pressure Release |
| 1994-2001 | Kia | Sephia | Kia Sephia Non-Locking Gas Cap with Pressure Release |
| 2000-2002 | Kia | Spectra | Kia Spectra Non-Locking Gas Cap with Pressure Release |
| 1995-2002 | Kia | Sportage | Kia Sportage Non-Locking Gas Cap with Pressure Release |
| 1993 | Land Rover | Defender 110 | Land Rover Defender 110 Non-Locking Gas Cap with Pressure Release |
| 1994-1997 | Land Rover | Defender 90 | Land Rover Defender 90 Non-Locking Gas Cap with Pressure Release |
| 1994-2000 | Land Rover | Discovery | Land Rover Discovery Non-Locking Gas Cap with Pressure Release |
| 1991-1999 | Land Rover | Range Rover | Land Rover Range Rover Non-Locking Gas Cap with Pressure Release |
| 1982-1997 | Lincoln | Continental | Lincoln Continental Non-Locking Gas Cap with Pressure Release |
| 1984-1992 | Lincoln | Mark VII | Lincoln Mark VII Non-Locking Gas Cap with Pressure Release |
| 1993-1996 | Lincoln | Mark VIII | Lincoln Mark VIII Non-Locking Gas Cap with Pressure Release |
| 1986-1995 | Lincoln | Town Car | Lincoln Town Car Non-Locking Gas Cap with Pressure Release |
| 1988-1989 | Mazda | 323 | Mazda 323 Non-Locking Gas Cap with Pressure Release |
| 1993-1997 | Mazda | 626 | Mazda 626 Non-Locking Gas Cap with Pressure Release |
| 1992-1995 | Mazda | 929 | Mazda 929 Non-Locking Gas Cap with Pressure Release |
| 1994-1997 | Mazda | B2300 Truck | Mazda B2300 Truck Non-Locking Gas Cap with Pressure Release |
| 1994-1998 | Mazda | B3000 Truck | Mazda B3000 Truck Non-Locking Gas Cap with Pressure Release |
| 1994-1998 | Mazda | B4000 Truck | Mazda B4000 Truck Non-Locking Gas Cap with Pressure Release |
| 1996-1998 | Mazda | MPV | Mazda MPV Non-Locking Gas Cap with Pressure Release |
| 1993-1997 | Mazda | MX-6 | Mazda MX-6 Non-Locking Gas Cap with Pressure Release |
| 1995-1999 | Mazda | Millenia | Mazda Millenia Non-Locking Gas Cap with Pressure Release |
| 1991-1994 | Mazda | Navajo | Mazda Navajo Non-Locking Gas Cap with Pressure Release |
| 1990-1998 | Mazda | Protege | Mazda Protege Non-Locking Gas Cap with Pressure Release |
| 1993-1995 | Mazda | RX-7 | Mazda RX-7 Non-Locking Gas Cap with Pressure Release |
| 1982-1994 | Mercury | Capri | Mercury Capri Non-Locking Gas Cap with Pressure Release |
| 1986-1991 | Mercury | Colony Park | Mercury Colony Park Non-Locking Gas Cap with Pressure Release |
| 1982-1992 | Mercury | Cougar | Mercury Cougar Non-Locking Gas Cap with Pressure Release |
| 1986-1995 | Mercury | Grand Marquis | Mercury Grand Marquis Non-Locking Gas Cap with Pressure Release |
| 1982-1983 | Mercury | LN7 | Mercury LN7 Non-Locking Gas Cap with Pressure Release |
| 1984-1994 | Mercury | Lynx | Mercury Lynx Non-Locking Gas Cap with Pressure Release |
| 1983-1986 | Mercury | Marquis | Mercury Marquis Non-Locking Gas Cap with Pressure Release |
| 1995-1997 | Mercury | Mystique | Mercury Mystique Non-Locking Gas Cap with Pressure Release |
| 1986-1995 | Mercury | Sable | Mercury Sable Non-Locking Gas Cap with Pressure Release |
| 1984-1994 | Mercury | Topaz | Mercury Topaz Non-Locking Gas Cap with Pressure Release |
| 1988-1997 | Mercury | Tracer | Mercury Tracer Non-Locking Gas Cap with Pressure Release |
| 1993-1999 | Mercury | Villager | Mercury Villager Non-Locking Gas Cap with Pressure Release |
| 1982-1983 | Mercury | Zephyr | Mercury Zephyr Non-Locking Gas Cap with Pressure Release |
| 1988-1989 | Merkur | Scorpio | Merkur Scorpio Non-Locking Gas Cap with Pressure Release |
| 1985-1989 | Merkur | XR4Ti | Merkur XR4Ti Non-Locking Gas Cap with Pressure Release |
| 1991-1997 | Mitsubishi | 3000GT | Mitsubishi 3000GT Non-Locking Gas Cap with Pressure Release |
| 1997 | Mitsubishi | Diamante | Mitsubishi Diamante Non-Locking Gas Cap with Pressure Release |
| 1990-1997 | Mitsubishi | Eclipse | Mitsubishi Eclipse Non-Locking Gas Cap with Pressure Release |
| 1994-1997 | Mitsubishi | Galant | Mitsubishi Galant Non-Locking Gas Cap with Pressure Release |
| 1995-1998 | Nissan | 200SX | Nissan 200SX Non-Locking Gas Cap with Pressure Release |
| 1989-1998 | Nissan | 240SX | Nissan 240SX Non-Locking Gas Cap with Pressure Release |
| 1993-2001 | Nissan | Altima | Nissan Altima Non-Locking Gas Cap with Pressure Release |
| 1990 | Nissan | Axxess | Nissan Axxess Non-Locking Gas Cap with Pressure Release |
| 1990-1994 | Nissan | D21 Hardbody Pickup | Nissan D21 Hardbody Pickup Non-Locking Gas Cap with Pressure Release |
| 1998-2000 | Nissan | Frontier | Nissan Frontier Non-Locking Gas Cap with Pressure Release |
| 1989-2000 | Nissan | Maxima | Nissan Maxima Non-Locking Gas Cap with Pressure Release |
| 1991-1993 | Nissan | NX | Nissan NX Non-Locking Gas Cap with Pressure Release |
| 1987-2000 | Nissan | Pathfinder | Nissan Pathfinder Non-Locking Gas Cap with Pressure Release |
| 1995-1997 | Nissan | Pickup | Nissan Pickup Non-Locking Gas Cap with Pressure Release |
| 1993-1999 | Nissan | Quest | Nissan Quest Non-Locking Gas Cap with Pressure Release |
| 1991-1999 | Nissan | Sentra | Nissan Sentra Non-Locking Gas Cap with Pressure Release |
| 1990-1992 | Nissan | Stanza | Nissan Stanza Non-Locking Gas Cap with Pressure Release |
| 2000 | Nissan | Xterra | Nissan Xterra Non-Locking Gas Cap with Pressure Release |
| 1975-1991 | Oldsmobile | 98 | Olds 98 Non-Locking Gas Cap with Pressure Release |
| 1992-1996 | Oldsmobile | 98-Regency | Olds 98-Regency Non-Locking Gas Cap with Pressure Release |
| 1992-1995 | Oldsmobile | Achieva | Olds Achieva Non-Locking Gas Cap with Pressure Release |
| 1995-1997 | Oldsmobile | Aurora | Olds Aurora Non-Locking Gas Cap with Pressure Release |
| 1991-1994 | Oldsmobile | Bravada | Olds Bravada Non-Locking Gas Cap with Pressure Release |
| 1985-1987 | Oldsmobile | Calais | Olds Calais Non-Locking Gas Cap with Pressure Release |
| 1975-1992 | Oldsmobile | Custom Cruiser | Olds Custom Cruiser Non-Locking Gas Cap with Pressure Release |
| 1975-1987 | Oldsmobile | Cutlass | Olds Cutlass Non-Locking Gas Cap with Pressure Release |
| 1978-1991 | Oldsmobile | Cutlass Calais | Olds Cutlass Calais Non-Locking Gas Cap with Pressure Release |
| 1982-1996 | Oldsmobile | Cutlass Ciera | Olds Cutlass Ciera Non-Locking Gas Cap with Pressure Release |
| 1978-1983 | Oldsmobile | Cutlass Cruiser | Olds Cutlass Cruiser Non-Locking Gas Cap with Pressure Release |
| 1975-1980 | Oldsmobile | Cutlass Salon | 1975-80, 1985-87 Olds Cutlass Salon Non-Locking Gas Cap with Pressure Release |
| 1985-1987 | Oldsmobile | Cutlass Salon | 1975-80, 1985-87 Olds Cutlass Salon Non-Locking Gas Cap with Pressure Release |
| 1975-1988 | Oldsmobile | Cutlass Supreme | Olds Cutlass Supreme Non-Locking Gas Cap with Pressure Release |
| 1989-1997 | Oldsmobile | Cutlass Supreme | Olds Cutlass Supreme Non-Locking Gas Cap with Pressure Release |
| 1975-1990 | Oldsmobile | Delta 88 | Olds Delta 88 Non-Locking Gas Cap with Pressure Release |
| 1982-1988 | Oldsmobile | Firenza | Olds Firenza Non-Locking Gas Cap with Pressure Release |
| 1975-1984 | Oldsmobile | Omega | Olds Omega Non-Locking Gas Cap with Pressure Release |
| 1990-1997 | Oldsmobile | Silhouette | Olds Silhouette Non-Locking Gas Cap with Pressure Release |
| 1975-1992 | Oldsmobile | Toronado | Olds Toronado Non-Locking Gas Cap with Pressure Release |
| 1975-1977 | Oldsmobile | Vista Cruiser | Olds Vista Cruiser Non-Locking Gas Cap with Pressure Release |
| 1989-1995 | Plymouth | Acclaim | Plymouth Acclaim Non-Locking Gas Cap with Pressure Release |
| 1996-1999 | Plymouth | Breeze | Plymouth Breeze Non-Locking Gas Cap with Pressure Release |
| 1985-1988 | Plymouth | Caravelle | Plymouth Caravelle Non-Locking Gas Cap with Pressure Release |
| 1978 | Plymouth | Fury | Plymouth Fury Non-Locking Gas Cap with Pressure Release |
| 1980-1989 | Plymouth | Gran Fury | Plymouth Gran Fury Non-Locking Gas Cap with Pressure Release |
| 1988-1999 | Plymouth | Grand Voyager | Plymouth Grand Voyager Non-Locking Gas Cap with Pressure Release |
| 1978-1990 | Plymouth | Horizon | Plymouth Horizon Non-Locking Gas Cap with Pressure Release |
| 1990-1994 | Plymouth | Laser | Plymouth Laser Non-Locking Gas Cap with Pressure Release |
| 1995-1999 | Plymouth | Neon | Plymouth Neon Non-Locking Gas Cap with Pressure Release |
| 1997 | Plymouth | Prowler | 1997, 1999-01 Plymouth Prowler Non-Locking Gas Cap with Pressure Release |
| 1999-2001 | Plymouth | Prowler | 1997, 1999-01 Plymouth Prowler Non-Locking Gas Cap with Pressure Release |
| 1981-1989 | Plymouth | Reliant | Plymouth Reliant Non-Locking Gas Cap with Pressure Release |
| 1983 | Plymouth | Scamp | Plymouth Scamp Non-Locking Gas Cap with Pressure Release |
| 1987-1994 | Plymouth | Sundance | Plymouth Sundance Non-Locking Gas Cap with Pressure Release |
| 1981 | Plymouth | Trailduster | Plymouth Trailduster Non-Locking Gas Cap with Pressure Release |
| 1984-1986 | Plymouth | Turismo | Plymouth Turismo Non-Locking Gas Cap with Pressure Release |
| 1982-1999 | Plymouth | Voyager | Plymouth Voyager Non-Locking Gas Cap with Pressure Release |
| 1983-1984 | Pontiac | 2000 | Pontiac 2000 Non-Locking Gas Cap with Pressure Release |
| 1982-1991 | Pontiac | 6000 | Pontiac 6000 Non-Locking Gas Cap with Pressure Release |
| 1978-1987 | Pontiac | Acadian | Pontiac Acadian Non-Locking Gas Cap with Pressure Release |
| 1975-1994 | Pontiac | Bonneville | Pontiac Bonneville Non-Locking Gas Cap with Pressure Release |
| 1975-1981 | Pontiac | Catalina | Pontiac Catalina Non-Locking Gas Cap with Pressure Release |
| 1984-1988 | Pontiac | Fiero | Pontiac Fiero Non-Locking Gas Cap with Pressure Release |
| 1975-1981 | Pontiac | Firebird | Pontiac Firebird Non-Locking Gas Cap with Pressure Release |
| 1985-1994 | Pontiac | Firefly | Pontiac Firefly Non-Locking Gas Cap with Pressure Release |
| 1975-1995 | Pontiac | Grand Am | Pontiac Grand Am Non-Locking Gas Cap with Pressure Release |
| 1975-1981 | Pontiac | Grand LeMans | Pontiac Grand LeMans Non-Locking Gas Cap with Pressure Release |
| 1975-1997 | Pontiac | Grand Prix | Pontiac Grand Prix Non-Locking Gas Cap with Pressure Release |
| 1975-1978 | Pontiac | Grand Safari | Pontiac Grand Safari Non-Locking Gas Cap with Pressure Release |
| 1975 | Pontiac | Grandville | Pontiac Grandville Non-Locking Gas Cap with Pressure Release |
| 1982-1984 | Pontiac | J2000 | Pontiac J2000 Non-Locking Gas Cap with Pressure Release |
| 1975-1993 | Pontiac | LeMans | Pontiac LeMans Non-Locking Gas Cap with Pressure Release |
| 1983-1986 | Pontiac | Parisienne | Pontiac Parisienne Non-Locking Gas Cap with Pressure Release |
| 1977-1984 | Pontiac | Phoenix | Pontiac Phoenix Non-Locking Gas Cap with Pressure Release |
| 1977-1984 | Pontiac | Phoenix | Pontiac Phoenix Non-Locking Gas Cap with Pressure Release |
| 1987-1989 | Pontiac | Safari | Pontiac Safari Wagon Non-Locking Gas Cap with Pressure Release |
| 1985-1994 | Pontiac | Sunbird | Pontiac Sunbird Non-Locking Gas Cap with Pressure Release |
| 1981-1982 | Pontiac | T1000 | Pontiac T1000 Non-Locking Gas Cap with Pressure Release |
| 1983-1987 | Pontiac | T1000 | Pontiac T1000 Non-Locking Gas Cap with Pressure Release |
| 1987-1991 | Pontiac | Tempest | Pontiac Tempest Non-Locking Gas Cap with Pressure Release |
| 1990-1997 | Pontiac | Trans Sport | Pontiac Trans Sport Non-Locking Gas Cap with Pressure Release |
| 1975-1977 | Pontiac | Ventura | Pontiac Ventura Non-Locking Gas Cap with Pressure Release |
| 1980-1982 | Porsche | 924 | Porsche 924 Non-Locking Gas Cap with Pressure Release |
| 1983-1984 | Porsche | 944 | Porsche 944 Non-Locking Gas Cap with Pressure Release |
| 1983-1987 | Renault | Alliance | Renault Alliance Non-Locking Gas Cap with Pressure Release |
| 1984-1986 | Renault | Encore | Renault Encore Non-Locking Gas Cap with Pressure Release |
| 1980-1989 | Saab | 900 | Saab 900 Non-Locking Gas Cap with Pressure Release |
| 1993-1997 | Saturn | SC1 | Saturn SC1 Non-Locking Gas Cap with Pressure Release |
| 1993-1997 | Saturn | SC2 | Saturn SC2 Non-Locking Gas Cap with Pressure Release |
| 1993-1997 | Saturn | SL | Saturn SL Non-Locking Gas Cap with Pressure Release |
| 1993-1997 | Saturn | SL1 | Saturn SL1 Non-Locking Gas Cap with Pressure Release |
| 1993-1997 | Saturn | SL2 | Saturn SL2 Non-Locking Gas Cap with Pressure Release |
| 1993-1997 | Saturn | SW1 | Saturn SW1 Non-Locking Gas Cap with Pressure Release |
| 1993-1997 | Saturn | SW2 | Saturn SW2 Non-Locking Gas Cap with Pressure Release |
| 1985-1986 | Subaru | 1800 | Subaru 1800 Non-Locking Gas Cap with Pressure Release |
| 1998-2000 | Subaru | Forester | Subaru Forester Non-Locking Gas Cap with Pressure Release |
| 1985-1986 | Subaru | GL | Subaru GL Non-Locking Gas Cap with Pressure Release |
| 1990-2000 | Subaru | Legacy | Subaru Legacy Non-Locking Gas Cap with Pressure Release |
| 2000 | Subaru | Outback | Subaru Outback Non-Locking Gas Cap with Pressure Release |
| 1992-1997 | Subaru | SVX | Subaru SVX Non-Locking Gas Cap with Pressure Release |
| 1986-1995 | Suzuki | Samurai | Suzuki Samurai Non-Locking Gas Cap with Pressure Release |
| 1989-1994 | Suzuki | Swift | Suzuki Swift Non-Locking Gas Cap with Pressure Release |
| 1984-1988 | Toyota | 4Runner | Toyota 4Runner Non-Locking Gas Cap with Pressure Release |
| 1983-1988 | Toyota | Camry | Toyota Camry Non-Locking Gas Cap with Pressure Release |
| 1984-1988 | Toyota | Celica | Toyota Celica Non-Locking Gas Cap with Pressure Release |
| 1983-1988 | Toyota | Corolla | Toyota Corolla Non-Locking Gas Cap with Pressure Release |
| 1983-1989 | Toyota | Cressida | Toyota Cressida Non-Locking Gas Cap with Pressure Release |
| 1985-1988 | Toyota | MR2 | Toyota MR2 Non-Locking Gas Cap with Pressure Release |
| 1984-1988 | Toyota | Pickup | Toyota Pickup Non-Locking Gas Cap with Pressure Release |
| 1983-1984 | Toyota | Starlet | Toyota Starlet Non-Locking Gas Cap with Pressure Release |
| 1984-1988 | Toyota | Supra | Toyota Supra Non-Locking Gas Cap with Pressure Release |
| 1984-1985 | Toyota | Tercel | Toyota Tercel Non-Locking Gas Cap with Pressure Release |
| 1987-1993 | Volkswagen | Fox | VW Fox Non-Locking Gas Cap with Pressure Release |
| 1978-1993 | Volvo | 240 | Volvo 240 Non-Locking Gas Cap with Pressure Release |
| 1981-1983 | Volvo | 242 | Volvo 242 Non-Locking Gas Cap with Pressure Release |
| 1978-1984 | Volvo | 244 | Volvo 244 Non-Locking Gas Cap with Pressure Release |
| 1978-1989 | Volvo | 245 | Volvo 245 Non-Locking Gas Cap with Pressure Release |
| 1978-1981 | Volvo | 260 | Volvo 260 Non-Locking Gas Cap with Pressure Release |
| 1980-1981 | Volvo | 262 | Volvo 262 Non-Locking Gas Cap with Pressure Release |
| 1978-1981 | Volvo | 264 | Volvo 264 Non-Locking Gas Cap with Pressure Release |
| 1978-1981 | Volvo | 265 | Volvo 265 Non-Locking Gas Cap with Pressure Release |
| 1989-1990 | Volvo | 740 | Volvo 740 Non-Locking Gas Cap with Pressure Release |
| 1985 | Volvo | 745 | Volvo 745 Non-Locking Gas Cap with Pressure Release |
| 1984-1987 | Volvo | 760 | Volvo 760 Non-Locking Gas Cap with Pressure Release |
| 1987-1990 | Volvo | 780 | Volvo 780 Non-Locking Gas Cap with Pressure Release |
| 1994-1997 | Volvo | 850 | Volvo 850 Non-Locking Gas Cap with Pressure Release |
| 1991-1995 | Volvo | 940 | Volvo 940 Non-Locking Gas Cap with Pressure Release |
| 1992-1997 | Volvo | 960 | Volvo 960 Non-Locking Gas Cap with Pressure Release |
| 1998 | Volvo | C70 | Volvo C70 Non-Locking Gas Cap with Pressure Release |
| 1998 | Volvo | S70 | Volvo S70 Non-Locking Gas Cap with Pressure Release |
| 1997-1998 | Volvo | S90 | Volvo S90 Non-Locking Gas Cap with Pressure Release |
| 1998 | Volvo | V70 | Volvo V70 Non-Locking Gas Cap with Pressure Release |
| 1997-1998 | Volvo | V90 | Volvo V90 Non-Locking Gas Cap with Pressure Release |