CTTHR00153-Loaded Trailer Towing Ball Mount
Replaces
Loaded Trailer Towing Ball Mount Curt 45036 - CTTHR00153
CTTHR00153
Specifications:
Loaded Trailer Towing Ball Mount
Drop: 2"
Gross trailer weight: 7500 LB
Tongue weight 750LB
Class: 3
Receiver tube size: 2"
Length: 8.25"
Includes 2" ball & mounting pin
Curt is a leading manufacturer and marketer of top-quality towing products. The company offers American-made, custom-fit receiver hitches and wiring harnesses for nearly any vehicle on the road. Curt is 'The First Name in Towing Products' for automobile and truck hitches, as well as RV, gooseneck and commercial towing systems.
Part Details
Receiver Tube Size: 2 Inch Receiver
Includes: 5/8 Inch Hitch Pin & Clip
Includes: 2 Inch Tow Ball
Tow Ball Mount Length: 8-1/4 Inch Length
Tongue Weight Rating: 750lb TW
Tow Ball Mount Drop / Rise: 2 Inch Drop
Lifetime Warranty
This item is backed by a Limited Lifetime Warranty. In the event this item should fail due to manufacturing defects during intended use, we will exchange the part free of charge (excludes shipping charges) for the original purchaser.
Vehicle Fit
| Year | Make | Model | Description |
| --- | --- | --- | --- |
| 1997-1999 | Acura | CL | 1997-99, 2001-03 Acura CL 2 Inch Receiver Loaded Trailer Towing Ball Mount 2 Inch Drop 8-1/4 Inch Length 750lb TW 7500lb GTW 2 Inch Tow Ball 5/8 Inch Hitch Pin & Clip Curt 45036 |
| 2001-2003 | Acura | CL | 1997-99, 2001-03 Acura CL 2 Inch Receiver Loaded Trailer Towing Ball Mount 2 Inch Drop 8-1/4 Inch Length 750lb TW 7500lb GTW 2 Inch Tow Ball 5/8 Inch Hitch Pin & Clip Curt 45036 |
| 1997-2005 | Acura | EL | Acura EL 2 Inch Receiver Loaded Trailer Towing Ball Mount 2 Inch Drop 8-1/4 Inch Length 750lb TW 7500lb GTW 2 Inch Tow Ball 5/8 Inch Hitch Pin & Clip Curt 45036 |
| 2013-2015 | Acura | ILX | Acura ILX 2 Inch Receiver Loaded Trailer Towing Ball Mount 2 Inch Drop 8-1/4 Inch Length 750lb TW 7500lb GTW 2 Inch Tow Ball 5/8 Inch Hitch Pin & Clip Curt 45036 |
| 1986-2001 | Acura | Integra | Acura Integra 2 Inch Receiver Loaded Trailer Towing Ball Mount 2 Inch Drop 8-1/4 Inch Length 750lb TW 7500lb GTW 2 Inch Tow Ball 5/8 Inch Hitch Pin & Clip Curt 45036 |
| 1986-1995 | Acura | Legend | Acura Legend 2 Inch Receiver Loaded Trailer Towing Ball Mount 2 Inch Drop 8-1/4 Inch Length 750lb TW 7500lb GTW 2 Inch Tow Ball 5/8 Inch Hitch Pin & Clip Curt 45036 |
| 2001-2015 | Acura | MDX | Acura MDX 2 Inch Receiver Loaded Trailer Towing Ball Mount 2 Inch Drop 8-1/4 Inch Length 750lb TW 7500lb GTW 2 Inch Tow Ball 5/8 Inch Hitch Pin & Clip Curt 45036 |
| 1991-2005 | Acura | NSX | Acura NSX 2 Inch Receiver Loaded Trailer Towing Ball Mount 2 Inch Drop 8-1/4 Inch Length 750lb TW 7500lb GTW 2 Inch Tow Ball 5/8 Inch Hitch Pin & Clip Curt 45036 |
| 2007-2014 | Acura | RDX | Acura RDX 2 Inch Receiver Loaded Trailer Towing Ball Mount 2 Inch Drop 8-1/4 Inch Length 750lb TW 7500lb GTW 2 Inch Tow Ball 5/8 Inch Hitch Pin & Clip Curt 45036 |
| 1996-2012 | Acura | RL | Acura RL 2 Inch Receiver Loaded Trailer Towing Ball Mount 2 Inch Drop 8-1/4 Inch Length 750lb TW 7500lb GTW 2 Inch Tow Ball 5/8 Inch Hitch Pin & Clip Curt 45036 |
| 2002-2006 | Acura | RSX | Acura RSX 2 Inch Receiver Loaded Trailer Towing Ball Mount 2 Inch Drop 8-1/4 Inch Length 750lb TW 7500lb GTW 2 Inch Tow Ball 5/8 Inch Hitch Pin & Clip Curt 45036 |
| 1996-1999 | Acura | SLX | Acura SLX 2 Inch Receiver Loaded Trailer Towing Ball Mount 2 Inch Drop 8-1/4 Inch Length 750lb TW 7500lb GTW 2 Inch Tow Ball 5/8 Inch Hitch Pin & Clip Curt 45036 |
| 1995-2014 | Acura | TL | Acura TL 2 Inch Receiver Loaded Trailer Towing Ball Mount 2 Inch Drop 8-1/4 Inch Length 750lb TW 7500lb GTW 2 Inch Tow Ball 5/8 Inch Hitch Pin & Clip Curt 45036 |
| 2004-2014 | Acura | TSX | Acura TSX 2 Inch Receiver Loaded Trailer Towing Ball Mount 2 Inch Drop 8-1/4 Inch Length 750lb TW 7500lb GTW 2 Inch Tow Ball 5/8 Inch Hitch Pin & Clip Curt 45036 |
| 1992-1994 | Acura | Vigor | Acura Vigor 2 Inch Receiver Loaded Trailer Towing Ball Mount 2 Inch Drop 8-1/4 Inch Length 750lb TW 7500lb GTW 2 Inch Tow Ball 5/8 Inch Hitch Pin & Clip Curt 45036 |
| 2010-2013 | Acura | ZDX | Acura ZDX 2 Inch Receiver Loaded Trailer Towing Ball Mount 2 Inch Drop 8-1/4 Inch Length 750lb TW 7500lb GTW 2 Inch Tow Ball 5/8 Inch Hitch Pin & Clip Curt 45036 |
| 1958-1974 | American Motors | Ambassador | American Motors Ambassador 2 Inch Receiver Loaded Trailer Towing Ball Mount 2 Inch Drop 8-1/4 Inch Length 750lb TW 7500lb GTW 2 Inch Tow Ball 5/8 Inch Hitch Pin & Clip Curt 45036 |
| 1958-1969 | American Motors | American | American Motors American 2 Inch Receiver Loaded Trailer Towing Ball Mount 2 Inch Drop 8-1/4 Inch Length 750lb TW 7500lb GTW 2 Inch Tow Ball 5/8 Inch Hitch Pin & Clip Curt 45036 |
| 1978-1983 | American Motors | Concord | American Motors Concord 2 Inch Receiver Loaded Trailer Towing Ball Mount 2 Inch Drop 8-1/4 Inch Length 750lb TW 7500lb GTW 2 Inch Tow Ball 5/8 Inch Hitch Pin & Clip Curt 45036 |
| 1961-1962 | American Motors | Deluxe | American Motors Deluxe 2 Inch Receiver Loaded Trailer Towing Ball Mount 2 Inch Drop 8-1/4 Inch Length 750lb TW 7500lb GTW 2 Inch Tow Ball 5/8 Inch Hitch Pin & Clip Curt 45036 |
| 1970-1978 | American Motors | Gremlin | American Motors Gremlin 2 Inch Receiver Loaded Trailer Towing Ball Mount 2 Inch Drop 8-1/4 Inch Length 750lb TW 7500lb GTW 2 Inch Tow Ball 5/8 Inch Hitch Pin & Clip Curt 45036 |
| 1970-1977 | American Motors | Hornet | American Motors Hornet 2 Inch Receiver Loaded Trailer Towing Ball Mount 2 Inch Drop 8-1/4 Inch Length 750lb TW 7500lb GTW 2 Inch Tow Ball 5/8 Inch Hitch Pin & Clip Curt 45036 |
| 1965-1967 | American Motors | Marlin | American Motors Marlin 2 Inch Receiver Loaded Trailer Towing Ball Mount 2 Inch Drop 8-1/4 Inch Length 750lb TW 7500lb GTW 2 Inch Tow Ball 5/8 Inch Hitch Pin & Clip Curt 45036 |
| 1971-1978 | American Motors | Matador | American Motors Matador 2 Inch Receiver Loaded Trailer Towing Ball Mount 2 Inch Drop 8-1/4 Inch Length 750lb TW 7500lb GTW 2 Inch Tow Ball 5/8 Inch Hitch Pin & Clip Curt 45036 |
| 1975-1980 | American Motors | Pacer | American Motors Pacer 2 Inch Receiver Loaded Trailer Towing Ball Mount 2 Inch Drop 8-1/4 Inch Length 750lb TW 7500lb GTW 2 Inch Tow Ball 5/8 Inch Hitch Pin & Clip Curt 45036 |
| 1967-1970 | American Motors | Rebel | American Motors Rebel 2 Inch Receiver Loaded Trailer Towing Ball Mount 2 Inch Drop 8-1/4 Inch Length 750lb TW 7500lb GTW 2 Inch Tow Ball 5/8 Inch Hitch Pin & Clip Curt 45036 |
| 1966-1969 | American Motors | Rogue | American Motors Rogue 2 Inch Receiver Loaded Trailer Towing Ball Mount 2 Inch Drop 8-1/4 Inch Length 750lb TW 7500lb GTW 2 Inch Tow Ball 5/8 Inch Hitch Pin & Clip Curt 45036 |
| 1979-1983 | American Motors | Spirit | American Motors Spirit 2 Inch Receiver Loaded Trailer Towing Ball Mount 2 Inch Drop 8-1/4 Inch Length 750lb TW 7500lb GTW 2 Inch Tow Ball 5/8 Inch Hitch Pin & Clip Curt 45036 |
| 1969-1977 | Audi | 100 | 1969-77, 1984-94 Audi 100 2 Inch Receiver Loaded Trailer Towing Ball Mount 2 Inch Drop 8-1/4 Inch Length 750lb TW 7500lb GTW 2 Inch Tow Ball 5/8 Inch Hitch Pin & Clip Curt 45036 |
| 1984-1994 | Audi | 100 | 1969-77, 1984-94 Audi 100 2 Inch Receiver Loaded Trailer Towing Ball Mount 2 Inch Drop 8-1/4 Inch Length 750lb TW 7500lb GTW 2 Inch Tow Ball 5/8 Inch Hitch Pin & Clip Curt 45036 |
| 1989-1994 | Audi | 100 Quattro | Audi 100 Quattro 2 Inch Receiver Loaded Trailer Towing Ball Mount 2 Inch Drop 8-1/4 Inch Length 750lb TW 7500lb GTW 2 Inch Tow Ball 5/8 Inch Hitch Pin & Clip Curt 45036 |
| 1989-1991 | Audi | 200 | Audi 200 2 Inch Receiver Loaded Trailer Towing Ball Mount 2 Inch Drop 8-1/4 Inch Length 750lb TW 7500lb GTW 2 Inch Tow Ball 5/8 Inch Hitch Pin & Clip Curt 45036 |
| 1989-1991 | Audi | 200 Quattro | Audi 200 Quattro 2 Inch Receiver Loaded Trailer Towing Ball Mount 2 Inch Drop 8-1/4 Inch Length 750lb TW 7500lb GTW 2 Inch Tow Ball 5/8 Inch Hitch Pin & Clip Curt 45036 |
| 1980-1987 | Audi | 4000 | Audi 4000 2 Inch Receiver Loaded Trailer Towing Ball Mount 2 Inch Drop 8-1/4 Inch Length 750lb TW 7500lb GTW 2 Inch Tow Ball 5/8 Inch Hitch Pin & Clip Curt 45036 |
| 1984-1987 | Audi | 4000 Quattro | Audi 4000 Quattro 2 Inch Receiver Loaded Trailer Towing Ball Mount 2 Inch Drop 8-1/4 Inch Length 750lb TW 7500lb GTW 2 Inch Tow Ball 5/8 Inch Hitch Pin & Clip Curt 45036 |
| 1978-1988 | Audi | 5000 | Audi 5000 2 Inch Receiver Loaded Trailer Towing Ball Mount 2 Inch Drop 8-1/4 Inch Length 750lb TW 7500lb GTW 2 Inch Tow Ball 5/8 Inch Hitch Pin & Clip Curt 45036 |
| 1986-1988 | Audi | 5000 Quattro | Audi 5000 Quattro 2 Inch Receiver Loaded Trailer Towing Ball Mount 2 Inch Drop 8-1/4 Inch Length 750lb TW 7500lb GTW 2 Inch Tow Ball 5/8 Inch Hitch Pin & Clip Curt 45036 |
| 1988-1992 | Audi | 80 | Audi 80 2 Inch Receiver Loaded Trailer Towing Ball Mount 2 Inch Drop 8-1/4 Inch Length 750lb TW 7500lb GTW 2 Inch Tow Ball 5/8 Inch Hitch Pin & Clip Curt 45036 |
| 1988-1992 | Audi | 80 Quattro | Audi 80 Quattro 2 Inch Receiver Loaded Trailer Towing Ball Mount 2 Inch Drop 8-1/4 Inch Length 750lb TW 7500lb GTW 2 Inch Tow Ball 5/8 Inch Hitch Pin & Clip Curt 45036 |
| 1971-1972 | Audi | 90 | 1971-72, 1988-95 Audi 90 2 Inch Receiver Loaded Trailer Towing Ball Mount 2 Inch Drop 8-1/4 Inch Length 750lb TW 7500lb GTW 2 Inch Tow Ball 5/8 Inch Hitch Pin & Clip Curt 45036 |
| 1988-1995 | Audi | 90 | 1971-72, 1988-95 Audi 90 2 Inch Receiver Loaded Trailer Towing Ball Mount 2 Inch Drop 8-1/4 Inch Length 750lb TW 7500lb GTW 2 Inch Tow Ball 5/8 Inch Hitch Pin & Clip Curt 45036 |
| 1988-1995 | Audi | 90 Quattro | Audi 90 Quattro 2 Inch Receiver Loaded Trailer Towing Ball Mount 2 Inch Drop 8-1/4 Inch Length 750lb TW 7500lb GTW 2 Inch Tow Ball 5/8 Inch Hitch Pin & Clip Curt 45036 |
| 2006-2013 | Audi | A3 | Audi A3 2 Inch Receiver Loaded Trailer Towing Ball Mount 2 Inch Drop 8-1/4 Inch Length 750lb TW 7500lb GTW 2 Inch Tow Ball 5/8 Inch Hitch Pin & Clip Curt 45036 |
| 2006-2013 | Audi | A3 Quattro | Audi A3 Quattro 2 Inch Receiver Loaded Trailer Towing Ball Mount 2 Inch Drop 8-1/4 Inch Length 750lb TW 7500lb GTW 2 Inch Tow Ball 5/8 Inch Hitch Pin & Clip Curt 45036 |
| 1996-2014 | Audi | A4 | Audi A4 2 Inch Receiver Loaded Trailer Towing Ball Mount 2 Inch Drop 8-1/4 Inch Length 750lb TW 7500lb GTW 2 Inch Tow Ball 5/8 Inch Hitch Pin & Clip Curt 45036 |
| 1996-2014 | Audi | A4 Quattro | Audi A4 Quattro 2 Inch Receiver Loaded Trailer Towing Ball Mount 2 Inch Drop 8-1/4 Inch Length 750lb TW 7500lb GTW 2 Inch Tow Ball 5/8 Inch Hitch Pin & Clip Curt 45036 |
| 1995-2015 | Audi | A6 | Audi A6 2 Inch Receiver Loaded Trailer Towing Ball Mount 2 Inch Drop 8-1/4 Inch Length 750lb TW 7500lb GTW 2 Inch Tow Ball 5/8 Inch Hitch Pin & Clip Curt 45036 |
| 1995-2015 | Audi | A6 Quattro | Audi A6 Quattro 2 Inch Receiver Loaded Trailer Towing Ball Mount 2 Inch Drop 8-1/4 Inch Length 750lb TW 7500lb GTW 2 Inch Tow Ball 5/8 Inch Hitch Pin & Clip Curt 45036 |
| 2001-2005 | Audi | Allroad | 2001-05, 2013-15 Audi Allroad 2 Inch Receiver Loaded Trailer Towing Ball Mount 2 Inch Drop 8-1/4 Inch Length 750lb TW 7500lb GTW 2 Inch Tow Ball 5/8 Inch Hitch Pin & Clip Curt 45036 |
| 2013-2015 | Audi | Allroad | 2001-05, 2013-15 Audi Allroad 2 Inch Receiver Loaded Trailer Towing Ball Mount 2 Inch Drop 8-1/4 Inch Length 750lb TW 7500lb GTW 2 Inch Tow Ball 5/8 Inch Hitch Pin & Clip Curt 45036 |
| 1981-1987 | Audi | Coupe | 1981-87, 1990-91 Audi Coupe 2 Inch Receiver Loaded Trailer Towing Ball Mount 2 Inch Drop 8-1/4 Inch Length 750lb TW 7500lb GTW 2 Inch Tow Ball 5/8 Inch Hitch Pin & Clip Curt 45036 |
| 1990-1991 | Audi | Coupe | 1981-87, 1990-91 Audi Coupe 2 Inch Receiver Loaded Trailer Towing Ball Mount 2 Inch Drop 8-1/4 Inch Length 750lb TW 7500lb GTW 2 Inch Tow Ball 5/8 Inch Hitch Pin & Clip Curt 45036 |
| 1986-1987 | Audi | Coupe GT | Audi Coupe GT 2 Inch Receiver Loaded Trailer Towing Ball Mount 2 Inch Drop 8-1/4 Inch Length 750lb TW 7500lb GTW 2 Inch Tow Ball 5/8 Inch Hitch Pin & Clip Curt 45036 |
| 1973-1979 | Audi | Fox | Audi Fox 2 Inch Receiver Loaded Trailer Towing Ball Mount 2 Inch Drop 8-1/4 Inch Length 750lb TW 7500lb GTW 2 Inch Tow Ball 5/8 Inch Hitch Pin & Clip Curt 45036 |
| 1982-1986 | Audi | Quattro | Audi Quattro 2 Inch Receiver Loaded Trailer Towing Ball Mount 2 Inch Drop 8-1/4 Inch Length 750lb TW 7500lb GTW 2 Inch Tow Ball 5/8 Inch Hitch Pin & Clip Curt 45036 |
| 2007-2008 | Audi | RS4 | Audi RS4 2 Inch Receiver Loaded Trailer Towing Ball Mount 2 Inch Drop 8-1/4 Inch Length 750lb TW 7500lb GTW 2 Inch Tow Ball 5/8 Inch Hitch Pin & Clip Curt 45036 |
| 1992-1994 | Audi | S4 | 1992-94, 2000-02, 2004-13 Audi S4 2 Inch Receiver Loaded Trailer Towing Ball Mount 2 Inch Drop 8-1/4 Inch Length 750lb TW 7500lb GTW 2 Inch Tow Ball 5/8 Inch Hitch Pin & Clip Curt 45036 |
| 2000-2002 | Audi | S4 | 1992-94, 2000-02, 2004-13 Audi S4 2 Inch Receiver Loaded Trailer Towing Ball Mount 2 Inch Drop 8-1/4 Inch Length 750lb TW 7500lb GTW 2 Inch Tow Ball 5/8 Inch Hitch Pin & Clip Curt 45036 |
| 2004-2013 | Audi | S4 | 1992-94, 2000-02, 2004-13 Audi S4 2 Inch Receiver Loaded Trailer Towing Ball Mount 2 Inch Drop 8-1/4 Inch Length 750lb TW 7500lb GTW 2 Inch Tow Ball 5/8 Inch Hitch Pin & Clip Curt 45036 |
| 1999-2015 | Audi | TT | Audi TT 2 Inch Receiver Loaded Trailer Towing Ball Mount 2 Inch Drop 8-1/4 Inch Length 750lb TW 7500lb GTW 2 Inch Tow Ball 5/8 Inch Hitch Pin & Clip Curt 45036 |
| 1999-2015 | Audi | TT Quattro | Audi TT Quattro 2 Inch Receiver Loaded Trailer Towing Ball Mount 2 Inch Drop 8-1/4 Inch Length 750lb TW 7500lb GTW 2 Inch Tow Ball 5/8 Inch Hitch Pin & Clip Curt 45036 |
| 1990-1994 | Audi | V8 | Audi V8 2 Inch Receiver Loaded Trailer Towing Ball Mount 2 Inch Drop 8-1/4 Inch Length 750lb TW 7500lb GTW 2 Inch Tow Ball 5/8 Inch Hitch Pin & Clip Curt 45036 |
| 2011-2012 | BMW | 1 Series M | BMW 1 Series M 2 Inch Receiver Loaded Trailer Towing Ball Mount 2 Inch Drop 8-1/4 Inch Length 750lb TW 7500lb GTW 2 Inch Tow Ball 5/8 Inch Hitch Pin & Clip Curt 45036 |
| 1962-1964 | BMW | 1500 | BMW 1500 2 Inch Receiver Loaded Trailer Towing Ball Mount 2 Inch Drop 8-1/4 Inch Length 750lb TW 7500lb GTW 2 Inch Tow Ball 5/8 Inch Hitch Pin & Clip Curt 45036 |
| 1975-1977 | BMW | 1502 | BMW 1502 2 Inch Receiver Loaded Trailer Towing Ball Mount 2 Inch Drop 8-1/4 Inch Length 750lb TW 7500lb GTW 2 Inch Tow Ball 5/8 Inch Hitch Pin & Clip Curt 45036 |
| 1964-1966 | BMW | 1600 | BMW 1600 2 Inch Receiver Loaded Trailer Towing Ball Mount 2 Inch Drop 8-1/4 Inch Length 750lb TW 7500lb GTW 2 Inch Tow Ball 5/8 Inch Hitch Pin & Clip Curt 45036 |
| 1971-1975 | BMW | 1602 | BMW 1602 2 Inch Receiver Loaded Trailer Towing Ball Mount 2 Inch Drop 8-1/4 Inch Length 750lb TW 7500lb GTW 2 Inch Tow Ball 5/8 Inch Hitch Pin & Clip Curt 45036 |
| 1971-1975 | BMW | 1802 | BMW 1802 2 Inch Receiver Loaded Trailer Towing Ball Mount 2 Inch Drop 8-1/4 Inch Length 750lb TW 7500lb GTW 2 Inch Tow Ball 5/8 Inch Hitch Pin & Clip Curt 45036 |
| 1967-1972 | BMW | 2000 | BMW 2000 2 Inch Receiver Loaded Trailer Towing Ball Mount 2 Inch Drop 8-1/4 Inch Length 750lb TW 7500lb GTW 2 Inch Tow Ball 5/8 Inch Hitch Pin & Clip Curt 45036 |
| 1968-1975 | BMW | 2002 | BMW 2002 2 Inch Receiver Loaded Trailer Towing Ball Mount 2 Inch Drop 8-1/4 Inch Length 750lb TW 7500lb GTW 2 Inch Tow Ball 5/8 Inch Hitch Pin & Clip Curt 45036 |
| 1969-1975 | BMW | 2800 | BMW 2800 2 Inch Receiver Loaded Trailer Towing Ball Mount 2 Inch Drop 8-1/4 Inch Length 750lb TW 7500lb GTW 2 Inch Tow Ball 5/8 Inch Hitch Pin & Clip Curt 45036 |
| 1971-1975 | BMW | 3.0 | BMW 3.0 2 Inch Receiver Loaded Trailer Towing Ball Mount 2 Inch Drop 8-1/4 Inch Length 750lb TW 7500lb GTW 2 Inch Tow Ball 5/8 Inch Hitch Pin & Clip Curt 45036 |
| 1991-1992 | BMW | 318iC | 1991-92, 1994-97 BMW 318iC 2 Inch Receiver Loaded Trailer Towing Ball Mount 2 Inch Drop 8-1/4 Inch Length 750lb TW 7500lb GTW 2 Inch Tow Ball 5/8 Inch Hitch Pin & Clip Curt 45036 |
| 1994-1997 | BMW | 318iC | 1991-92, 1994-97 BMW 318iC 2 Inch Receiver Loaded Trailer Towing Ball Mount 2 Inch Drop 8-1/4 Inch Length 750lb TW 7500lb GTW 2 Inch Tow Ball 5/8 Inch Hitch Pin & Clip Curt 45036 |
| 1992-1997 | BMW | 318iS | BMW 318iS 2 Inch Receiver Loaded Trailer Towing Ball Mount 2 Inch Drop 8-1/4 Inch Length 750lb TW 7500lb GTW 2 Inch Tow Ball 5/8 Inch Hitch Pin & Clip Curt 45036 |
| 1995-1999 | BMW | 318ti | BMW 318ti 2 Inch Receiver Loaded Trailer Towing Ball Mount 2 Inch Drop 8-1/4 Inch Length 750lb TW 7500lb GTW 2 Inch Tow Ball 5/8 Inch Hitch Pin & Clip Curt 45036 |
| 2000 | BMW | 323Ci | BMW 323Ci 2 Inch Receiver Loaded Trailer Towing Ball Mount 2 Inch Drop 8-1/4 Inch Length 750lb TW 7500lb GTW 2 Inch Tow Ball 5/8 Inch Hitch Pin & Clip Curt 45036 |
| 1999-2000 | BMW | 323i | BMW 323i 2 Inch Receiver Loaded Trailer Towing Ball Mount 2 Inch Drop 8-1/4 Inch Length 750lb TW 7500lb GTW 2 Inch Tow Ball 5/8 Inch Hitch Pin & Clip Curt 45036 |
| 1998-1999 | BMW | 323iC | BMW 323iC 2 Inch Receiver Loaded Trailer Towing Ball Mount 2 Inch Drop 8-1/4 Inch Length 750lb TW 7500lb GTW 2 Inch Tow Ball 5/8 Inch Hitch Pin & Clip Curt 45036 |
| 1998-1999 | BMW | 323iS | BMW 323iS 2 Inch Receiver Loaded Trailer Towing Ball Mount 2 Inch Drop 8-1/4 Inch Length 750lb TW 7500lb GTW 2 Inch Tow Ball 5/8 Inch Hitch Pin & Clip Curt 45036 |
| 1993-1994 | BMW | 325Ci | 1993-94, 2001-06 BMW 325Ci 2 Inch Receiver Loaded Trailer Towing Ball Mount 2 Inch Drop 8-1/4 Inch Length 750lb TW 7500lb GTW 2 Inch Tow Ball 5/8 Inch Hitch Pin & Clip Curt 45036 |
| 2001-2006 | BMW | 325Ci | 1993-94, 2001-06 BMW 325Ci 2 Inch Receiver Loaded Trailer Towing Ball Mount 2 Inch Drop 8-1/4 Inch Length 750lb TW 7500lb GTW 2 Inch Tow Ball 5/8 Inch Hitch Pin & Clip Curt 45036 |
| 2001-2006 | BMW | 325Xi | BMW 325Xi 2 Inch Receiver Loaded Trailer Towing Ball Mount 2 Inch Drop 8-1/4 Inch Length 750lb TW 7500lb GTW 2 Inch Tow Ball 5/8 Inch Hitch Pin & Clip Curt 45036 |
| 1984-1988 | BMW | 325e | BMW 325e 2 Inch Receiver Loaded Trailer Towing Ball Mount 2 Inch Drop 8-1/4 Inch Length 750lb TW 7500lb GTW 2 Inch Tow Ball 5/8 Inch Hitch Pin & Clip Curt 45036 |
| 1987-1995 | BMW | 325i | 1987-95, 2001-06 BMW 325i 2 Inch Receiver Loaded Trailer Towing Ball Mount 2 Inch Drop 8-1/4 Inch Length 750lb TW 7500lb GTW 2 Inch Tow Ball 5/8 Inch Hitch Pin & Clip Curt 45036 |
| 2001-2006 | BMW | 325i | 1987-95, 2001-06 BMW 325i 2 Inch Receiver Loaded Trailer Towing Ball Mount 2 Inch Drop 8-1/4 Inch Length 750lb TW 7500lb GTW 2 Inch Tow Ball 5/8 Inch Hitch Pin & Clip Curt 45036 |
| 1985-1995 | BMW | 325iC | BMW 325iC 2 Inch Receiver Loaded Trailer Towing Ball Mount 2 Inch Drop 8-1/4 Inch Length 750lb TW 7500lb GTW 2 Inch Tow Ball 5/8 Inch Hitch Pin & Clip Curt 45036 |
| 1987-1995 | BMW | 325is | BMW 325is 2 Inch Receiver Loaded Trailer Towing Ball Mount 2 Inch Drop 8-1/4 Inch Length 750lb TW 7500lb GTW 2 Inch Tow Ball 5/8 Inch Hitch Pin & Clip Curt 45036 |
| 1988-1991 | BMW | 325ix | BMW 325ix 2 Inch Receiver Loaded Trailer Towing Ball Mount 2 Inch Drop 8-1/4 Inch Length 750lb TW 7500lb GTW 2 Inch Tow Ball 5/8 Inch Hitch Pin & Clip Curt 45036 |
| 2000 | BMW | 328Ci | BMW 328Ci 2 Inch Receiver Loaded Trailer Towing Ball Mount 2 Inch Drop 8-1/4 Inch Length 750lb TW 7500lb GTW 2 Inch Tow Ball 5/8 Inch Hitch Pin & Clip Curt 45036 |
| 1996-2000 | BMW | 328i | 1996-00, 2007-14 BMW 328i 2 Inch Receiver Loaded Trailer Towing Ball Mount 2 Inch Drop 8-1/4 Inch Length 750lb TW 7500lb GTW 2 Inch Tow Ball 5/8 Inch Hitch Pin & Clip Curt 45036 |
| 2007-2014 | BMW | 328i | 1996-00, 2007-14 BMW 328i 2 Inch Receiver Loaded Trailer Towing Ball Mount 2 Inch Drop 8-1/4 Inch Length 750lb TW 7500lb GTW 2 Inch Tow Ball 5/8 Inch Hitch Pin & Clip Curt 45036 |
| 2009-2013 | BMW | 328i xDrive | BMW 328i xDrive 2 Inch Receiver Loaded Trailer Towing Ball Mount 2 Inch Drop 8-1/4 Inch Length 750lb TW 7500lb GTW 2 Inch Tow Ball 5/8 Inch Hitch Pin & Clip Curt 45036 |
| 1996-1999 | BMW | 328iC | BMW 328iC 2 Inch Receiver Loaded Trailer Towing Ball Mount 2 Inch Drop 8-1/4 Inch Length 750lb TW 7500lb GTW 2 Inch Tow Ball 5/8 Inch Hitch Pin & Clip Curt 45036 |
| 1996-2000 | BMW | 328iS | BMW 328iS 2 Inch Receiver Loaded Trailer Towing Ball Mount 2 Inch Drop 8-1/4 Inch Length 750lb TW 7500lb GTW 2 Inch Tow Ball 5/8 Inch Hitch Pin & Clip Curt 45036 |
| 2007-2008 | BMW | 328xi | BMW 328xi 2 Inch Receiver Loaded Trailer Towing Ball Mount 2 Inch Drop 8-1/4 Inch Length 750lb TW 7500lb GTW 2 Inch Tow Ball 5/8 Inch Hitch Pin & Clip Curt 45036 |
| 2001-2006 | BMW | 330Ci | BMW 330Ci 2 Inch Receiver Loaded Trailer Towing Ball Mount 2 Inch Drop 8-1/4 Inch Length 750lb TW 7500lb GTW 2 Inch Tow Ball 5/8 Inch Hitch Pin & Clip Curt 45036 |
| 2001-2006 | BMW | 330Xi | BMW 330Xi 2 Inch Receiver Loaded Trailer Towing Ball Mount 2 Inch Drop 8-1/4 Inch Length 750lb TW 7500lb GTW 2 Inch Tow Ball 5/8 Inch Hitch Pin & Clip Curt 45036 |
| 2001-2006 | BMW | 330i | BMW 330i 2 Inch Receiver Loaded Trailer Towing Ball Mount 2 Inch Drop 8-1/4 Inch Length 750lb TW 7500lb GTW 2 Inch Tow Ball 5/8 Inch Hitch Pin & Clip Curt 45036 |
| 2009-2011 | BMW | 335d | BMW 335d 2 Inch Receiver Loaded Trailer Towing Ball Mount 2 Inch Drop 8-1/4 Inch Length 750lb TW 7500lb GTW 2 Inch Tow Ball 5/8 Inch Hitch Pin & Clip Curt 45036 |
| 2007-2014 | BMW | 335i | BMW 335i 2 Inch Receiver Loaded Trailer Towing Ball Mount 2 Inch Drop 8-1/4 Inch Length 750lb TW 7500lb GTW 2 Inch Tow Ball 5/8 Inch Hitch Pin & Clip Curt 45036 |
| 2009-2014 | BMW | 335i xDrive | BMW 335i xDrive 2 Inch Receiver Loaded Trailer Towing Ball Mount 2 Inch Drop 8-1/4 Inch Length 750lb TW 7500lb GTW 2 Inch Tow Ball 5/8 Inch Hitch Pin & Clip Curt 45036 |
| 2011-2013 | BMW | 335is | BMW 335is 2 Inch Receiver Loaded Trailer Towing Ball Mount 2 Inch Drop 8-1/4 Inch Length 750lb TW 7500lb GTW 2 Inch Tow Ball 5/8 Inch Hitch Pin & Clip Curt 45036 |
| 2007-2008 | BMW | 335xi | BMW 335xi 2 Inch Receiver Loaded Trailer Towing Ball Mount 2 Inch Drop 8-1/4 Inch Length 750lb TW 7500lb GTW 2 Inch Tow Ball 5/8 Inch Hitch Pin & Clip Curt 45036 |
| 1989-1995 | BMW | 525i | 1989-95, 2001-10 BMW 525i 2 Inch Receiver Loaded Trailer Towing Ball Mount 2 Inch Drop 8-1/4 Inch Length 750lb TW 7500lb GTW 2 Inch Tow Ball 5/8 Inch Hitch Pin & Clip Curt 45036 |
| 2001-2010 | BMW | 525i | 1989-95, 2001-10 BMW 525i 2 Inch Receiver Loaded Trailer Towing Ball Mount 2 Inch Drop 8-1/4 Inch Length 750lb TW 7500lb GTW 2 Inch Tow Ball 5/8 Inch Hitch Pin & Clip Curt 45036 |
| 1992-1995 | BMW | 525iT | 1992-95, 2001-03 BMW 525iT 2 Inch Receiver Loaded Trailer Towing Ball Mount 2 Inch Drop 8-1/4 Inch Length 750lb TW 7500lb GTW 2 Inch Tow Ball 5/8 Inch Hitch Pin & Clip Curt 45036 |
| 2001-2003 | BMW | 525iT | 1992-95, 2001-03 BMW 525iT 2 Inch Receiver Loaded Trailer Towing Ball Mount 2 Inch Drop 8-1/4 Inch Length 750lb TW 7500lb GTW 2 Inch Tow Ball 5/8 Inch Hitch Pin & Clip Curt 45036 |
| 1979-1981 | BMW | 528i | 1979-81, 1996-00, 2008-14 BMW 528i 2 Inch Receiver Loaded Trailer Towing Ball Mount 2 Inch Drop 8-1/4 Inch Length 750lb TW 7500lb GTW 2 Inch Tow Ball 5/8 Inch Hitch Pin & Clip Curt 45036 |
| 1996-2000 | BMW | 528i | 1979-81, 1996-00, 2008-14 BMW 528i 2 Inch Receiver Loaded Trailer Towing Ball Mount 2 Inch Drop 8-1/4 Inch Length 750lb TW 7500lb GTW 2 Inch Tow Ball 5/8 Inch Hitch Pin & Clip Curt 45036 |
| 2008-2014 | BMW | 528i | 1979-81, 1996-00, 2008-14 BMW 528i 2 Inch Receiver Loaded Trailer Towing Ball Mount 2 Inch Drop 8-1/4 Inch Length 750lb TW 7500lb GTW 2 Inch Tow Ball 5/8 Inch Hitch Pin & Clip Curt 45036 |
| 1999-2000 | BMW | 528iT | BMW 528iT 2 Inch Receiver Loaded Trailer Towing Ball Mount 2 Inch Drop 8-1/4 Inch Length 750lb TW 7500lb GTW 2 Inch Tow Ball 5/8 Inch Hitch Pin & Clip Curt 45036 |
| 1979-1981 | BMW | 528xi | 1979-81, 1997-00, 2005-08 BMW 528xi 2 Inch Receiver Loaded Trailer Towing Ball Mount 2 Inch Drop 8-1/4 Inch Length 750lb TW 7500lb GTW 2 Inch Tow Ball 5/8 Inch Hitch Pin & Clip Curt 45036 |
| 1997-2000 | BMW | 528xi | 1979-81, 1997-00, 2005-08 BMW 528xi 2 Inch Receiver Loaded Trailer Towing Ball Mount 2 Inch Drop 8-1/4 Inch Length 750lb TW 7500lb GTW 2 Inch Tow Ball 5/8 Inch Hitch Pin & Clip Curt 45036 |
| 2005-2008 | BMW | 528xi | 1979-81, 1997-00, 2005-08 BMW 528xi 2 Inch Receiver Loaded Trailer Towing Ball Mount 2 Inch Drop 8-1/4 Inch Length 750lb TW 7500lb GTW 2 Inch Tow Ball 5/8 Inch Hitch Pin & Clip Curt 45036 |
| 1975-1978 | BMW | 530i | 1975-78, 1994-95, 1997-99, 2001-10, 2012-13 BMW 530i 2 Inch Receiver Loaded Trailer Towing Ball Mount 2 Inch Drop 8-1/4 Inch Length 750lb TW 7500lb GTW 2 Inch Tow Ball 5/8 Inch Hitch Pin & Clip Curt 45036 |
| 1994-1995 | BMW | 530i | 1975-78, 1994-95, 1997-99, 2001-10, 2012-13 BMW 530i 2 Inch Receiver Loaded Trailer Towing Ball Mount 2 Inch Drop 8-1/4 Inch Length 750lb TW 7500lb GTW 2 Inch Tow Ball 5/8 Inch Hitch Pin & Clip Curt 45036 |
| 1997-1999 | BMW | 530i | 1975-78, 1994-95, 1997-99, 2001-10, 2012-13 BMW 530i 2 Inch Receiver Loaded Trailer Towing Ball Mount 2 Inch Drop 8-1/4 Inch Length 750lb TW 7500lb GTW 2 Inch Tow Ball 5/8 Inch Hitch Pin & Clip Curt 45036 |
| 2001-2010 | BMW | 530i | 1975-78, 1994-95, 1997-99, 2001-10, 2012-13 BMW 530i 2 Inch Receiver Loaded Trailer Towing Ball Mount 2 Inch Drop 8-1/4 Inch Length 750lb TW 7500lb GTW 2 Inch Tow Ball 5/8 Inch Hitch Pin & Clip Curt 45036 |
| 2012-2013 | BMW | 530i | 1975-78, 1994-95, 1997-99, 2001-10, 2012-13 BMW 530i 2 Inch Receiver Loaded Trailer Towing Ball Mount 2 Inch Drop 8-1/4 Inch Length 750lb TW 7500lb GTW 2 Inch Tow Ball 5/8 Inch Hitch Pin & Clip Curt 45036 |
| 1994-1995 | BMW | 530iT | BMW 530iT 2 Inch Receiver Loaded Trailer Towing Ball Mount 2 Inch Drop 8-1/4 Inch Length 750lb TW 7500lb GTW 2 Inch Tow Ball 5/8 Inch Hitch Pin & Clip Curt 45036 |
| 2010-2013 | BMW | 535i GT | BMW 535i GT 2 Inch Receiver Loaded Trailer Towing Ball Mount 2 Inch Drop 8-1/4 Inch Length 750lb TW 7500lb GTW 2 Inch Tow Ball 5/8 Inch Hitch Pin & Clip Curt 45036 |
| 2010-2013 | BMW | 535i xDrive GT | BMW 535i xDrive GT 2 Inch Receiver Loaded Trailer Towing Ball Mount 2 Inch Drop 8-1/4 Inch Length 750lb TW 7500lb GTW 2 Inch Tow Ball 5/8 Inch Hitch Pin & Clip Curt 45036 |
| 1994-1995 | BMW | 540i | 1994-95, 1997-03 BMW 540i 2 Inch Receiver Loaded Trailer Towing Ball Mount 2 Inch Drop 8-1/4 Inch Length 750lb TW 7500lb GTW 2 Inch Tow Ball 5/8 Inch Hitch Pin & Clip Curt 45036 |
| 1997-2003 | BMW | 540i | 1994-95, 1997-03 BMW 540i 2 Inch Receiver Loaded Trailer Towing Ball Mount 2 Inch Drop 8-1/4 Inch Length 750lb TW 7500lb GTW 2 Inch Tow Ball 5/8 Inch Hitch Pin & Clip Curt 45036 |
| 1999-2003 | BMW | 540iT | BMW 540iT 2 Inch Receiver Loaded Trailer Towing Ball Mount 2 Inch Drop 8-1/4 Inch Length 750lb TW 7500lb GTW 2 Inch Tow Ball 5/8 Inch Hitch Pin & Clip Curt 45036 |
| 2010-2013 | BMW | 550i GT | BMW 550i GT 2 Inch Receiver Loaded Trailer Towing Ball Mount 2 Inch Drop 8-1/4 Inch Length 750lb TW 7500lb GTW 2 Inch Tow Ball 5/8 Inch Hitch Pin & Clip Curt 45036 |
| 2010-2013 | BMW | 550i xDrive GT | BMW 550i xDrive GT 2 Inch Receiver Loaded Trailer Towing Ball Mount 2 Inch Drop 8-1/4 Inch Length 750lb TW 7500lb GTW 2 Inch Tow Ball 5/8 Inch Hitch Pin & Clip Curt 45036 |
| 2011-2013 | BMW | 750Li | BMW 750Li Activehybrid 2 Inch Receiver Loaded Trailer Towing Ball Mount 2 Inch Drop 8-1/4 Inch Length 750lb TW 7500lb GTW 2 Inch Tow Ball 5/8 Inch Hitch Pin & Clip Curt 45036 |
| 2011-2013 | BMW | 750i | BMW 750i Hybrid 2 Inch Receiver Loaded Trailer Towing Ball Mount 2 Inch Drop 8-1/4 Inch Length 750lb TW 7500lb GTW 2 Inch Tow Ball 5/8 Inch Hitch Pin & Clip Curt 45036 |
| 2011-2013 | BMW | 750i xDrive | BMW 750i xDrive 2 Inch Receiver Loaded Trailer Towing Ball Mount 2 Inch Drop 8-1/4 Inch Length 750lb TW 7500lb GTW 2 Inch Tow Ball 5/8 Inch Hitch Pin & Clip Curt 45036 |
| 2013-2014 | BMW | ActiveHybrid 3 | BMW ActiveHybrid 3 2 Inch Receiver Loaded Trailer Towing Ball Mount 2 Inch Drop 8-1/4 Inch Length 750lb TW 7500lb GTW 2 Inch Tow Ball 5/8 Inch Hitch Pin & Clip Curt 45036 |
| 1971-1974 | BMW | Bavaria | BMW Bavaria 2 Inch Receiver Loaded Trailer Towing Ball Mount 2 Inch Drop 8-1/4 Inch Length 750lb TW 7500lb GTW 2 Inch Tow Ball 5/8 Inch Hitch Pin & Clip Curt 45036 |
| 2010-2015 | BMW | X1 | BMW X1 2 Inch Receiver Loaded Trailer Towing Ball Mount 2 Inch Drop 8-1/4 Inch Length 750lb TW 7500lb GTW 2 Inch Tow Ball 5/8 Inch Hitch Pin & Clip Curt 45036 |
| 2000-2015 | BMW | X5 | BMW X5 2 Inch Receiver Loaded Trailer Towing Ball Mount 2 Inch Drop 8-1/4 Inch Length 750lb TW 7500lb GTW 2 Inch Tow Ball 5/8 Inch Hitch Pin & Clip Curt 45036 |
| 2010-2011 | BMW | X6 | BMW X6 Activehybrid 2 Inch Receiver Loaded Trailer Towing Ball Mount 2 Inch Drop 8-1/4 Inch Length 750lb TW 7500lb GTW 2 Inch Tow Ball 5/8 Inch Hitch Pin & Clip Curt 45036 |
| 2010-2011 | BMW | X6 Hybrid | BMW X6 Hybrid Activehybrid 2 Inch Receiver Loaded Trailer Towing Ball Mount 2 Inch Drop 8-1/4 Inch Length 750lb TW 7500lb GTW 2 Inch Tow Ball 5/8 Inch Hitch Pin & Clip Curt 45036 |
| 1996-2002 | BMW | Z3 | BMW Z3 2 Inch Receiver Loaded Trailer Towing Ball Mount 2 Inch Drop 8-1/4 Inch Length 750lb TW 7500lb GTW 2 Inch Tow Ball 5/8 Inch Hitch Pin & Clip Curt 45036 |
| 2003-2015 | BMW | Z4 | BMW Z4 2 Inch Receiver Loaded Trailer Towing Ball Mount 2 Inch Drop 8-1/4 Inch Length 750lb TW 7500lb GTW 2 Inch Tow Ball 5/8 Inch Hitch Pin & Clip Curt 45036 |
| 2000-2003 | BMW | Z8 | BMW Z8 2 Inch Receiver Loaded Trailer Towing Ball Mount 2 Inch Drop 8-1/4 Inch Length 750lb TW 7500lb GTW 2 Inch Tow Ball 5/8 Inch Hitch Pin & Clip Curt 45036 |
| 1999-2010 | Buick | Allure | Buick Allure 2 Inch Receiver Loaded Trailer Towing Ball Mount 2 Inch Drop 8-1/4 Inch Length 750lb TW 7500lb GTW 2 Inch Tow Ball 5/8 Inch Hitch Pin & Clip Curt 45036 |
| 1973-1975 | Buick | Apollo | Buick Apollo 2 Inch Receiver Loaded Trailer Towing Ball Mount 2 Inch Drop 8-1/4 Inch Length 750lb TW 7500lb GTW 2 Inch Tow Ball 5/8 Inch Hitch Pin & Clip Curt 45036 |
| 1959-1990 | Buick | Electra | 1959-90, 1996 Buick Electra 2 Inch Receiver Loaded Trailer Towing Ball Mount 2 Inch Drop 8-1/4 Inch Length 750lb TW 7500lb GTW 2 Inch Tow Ball 5/8 Inch Hitch Pin & Clip Curt 45036 |
| 1996 | Buick | Electra | 1959-90, 1996 Buick Electra 2 Inch Receiver Loaded Trailer Towing Ball Mount 2 Inch Drop 8-1/4 Inch Length 750lb TW 7500lb GTW 2 Inch Tow Ball 5/8 Inch Hitch Pin & Clip Curt 45036 |
| 2008-2015 | Buick | Enclave | Buick Enclave 2 Inch Receiver Loaded Trailer Towing Ball Mount 2 Inch Drop 8-1/4 Inch Length 750lb TW 7500lb GTW 2 Inch Tow Ball 5/8 Inch Hitch Pin & Clip Curt 45036 |
| 2013-2014 | Buick | Encore | Buick Encore 2 Inch Receiver Loaded Trailer Towing Ball Mount 2 Inch Drop 8-1/4 Inch Length 750lb TW 7500lb GTW 2 Inch Tow Ball 5/8 Inch Hitch Pin & Clip Curt 45036 |
| 1984-1987 | Buick | Grand National | Buick Grand National 2 Inch Receiver Loaded Trailer Towing Ball Mount 2 Inch Drop 8-1/4 Inch Length 750lb TW 7500lb GTW 2 Inch Tow Ball 5/8 Inch Hitch Pin & Clip Curt 45036 |
| 1959-1963 | Buick | Invicta | Buick Invicta 2 Inch Receiver Loaded Trailer Towing Ball Mount 2 Inch Drop 8-1/4 Inch Length 750lb TW 7500lb GTW 2 Inch Tow Ball 5/8 Inch Hitch Pin & Clip Curt 45036 |
| 2005-2015 | Buick | LaCrosse | Buick LaCrosse 2 Inch Receiver Loaded Trailer Towing Ball Mount 2 Inch Drop 8-1/4 Inch Length 750lb TW 7500lb GTW 2 Inch Tow Ball 5/8 Inch Hitch Pin & Clip Curt 45036 |
| 1959-2005 | Buick | LeSabre | Buick LeSabre 2 Inch Receiver Loaded Trailer Towing Ball Mount 2 Inch Drop 8-1/4 Inch Length 750lb TW 7500lb GTW 2 Inch Tow Ball 5/8 Inch Hitch Pin & Clip Curt 45036 |
| 1958 | Buick | Limited | 1958, 1993 Buick Limited 2 Inch Receiver Loaded Trailer Towing Ball Mount 2 Inch Drop 8-1/4 Inch Length 750lb TW 7500lb GTW 2 Inch Tow Ball 5/8 Inch Hitch Pin & Clip Curt 45036 |
| 1993 | Buick | Limited | 1958, 1993 Buick Limited 2 Inch Receiver Loaded Trailer Towing Ball Mount 2 Inch Drop 8-1/4 Inch Length 750lb TW 7500lb GTW 2 Inch Tow Ball 5/8 Inch Hitch Pin & Clip Curt 45036 |
| 2006-2011 | Buick | Lucerne | Buick Lucerne 2 Inch Receiver Loaded Trailer Towing Ball Mount 2 Inch Drop 8-1/4 Inch Length 750lb TW 7500lb GTW 2 Inch Tow Ball 5/8 Inch Hitch Pin & Clip Curt 45036 |
| 1976-1979 | Buick | Opel | Buick Opel 2 Inch Receiver Loaded Trailer Towing Ball Mount 2 Inch Drop 8-1/4 Inch Length 750lb TW 7500lb GTW 2 Inch Tow Ball 5/8 Inch Hitch Pin & Clip Curt 45036 |
| 1991-2005 | Buick | Park Avenue | Buick Park Avenue 2 Inch Receiver Loaded Trailer Towing Ball Mount 2 Inch Drop 8-1/4 Inch Length 750lb TW 7500lb GTW 2 Inch Tow Ball 5/8 Inch Hitch Pin & Clip Curt 45036 |
| 2004-2007 | Buick | Rainier | Buick Rainier 2 Inch Receiver Loaded Trailer Towing Ball Mount 2 Inch Drop 8-1/4 Inch Length 750lb TW 7500lb GTW 2 Inch Tow Ball 5/8 Inch Hitch Pin & Clip Curt 45036 |
| 1988-1991 | Buick | Reatta | Buick Reatta 2 Inch Receiver Loaded Trailer Towing Ball Mount 2 Inch Drop 8-1/4 Inch Length 750lb TW 7500lb GTW 2 Inch Tow Ball 5/8 Inch Hitch Pin & Clip Curt 45036 |
| 1974-2004 | Buick | Regal | 1974-04, 2011-14 Buick Regal 2 Inch Receiver Loaded Trailer Towing Ball Mount 2 Inch Drop 8-1/4 Inch Length 750lb TW 7500lb GTW 2 Inch Tow Ball 5/8 Inch Hitch Pin & Clip Curt 45036 |
| 2011-2014 | Buick | Regal | 1974-04, 2011-14 Buick Regal 2 Inch Receiver Loaded Trailer Towing Ball Mount 2 Inch Drop 8-1/4 Inch Length 750lb TW 7500lb GTW 2 Inch Tow Ball 5/8 Inch Hitch Pin & Clip Curt 45036 |
| 2002-2007 | Buick | Rendezvous | Buick Rendezvous 2 Inch Receiver Loaded Trailer Towing Ball Mount 2 Inch Drop 8-1/4 Inch Length 750lb TW 7500lb GTW 2 Inch Tow Ball 5/8 Inch Hitch Pin & Clip Curt 45036 |
| 1954 | Buick | Riviera | 1954, 1963-93, 1995-99 Buick Riviera 2 Inch Receiver Loaded Trailer Towing Ball Mount 2 Inch Drop 8-1/4 Inch Length 750lb TW 7500lb GTW 2 Inch Tow Ball 5/8 Inch Hitch Pin & Clip Curt 45036 |
| 1963-1993 | Buick | Riviera | 1954, 1963-93, 1995-99 Buick Riviera 2 Inch Receiver Loaded Trailer Towing Ball Mount 2 Inch Drop 8-1/4 Inch Length 750lb TW 7500lb GTW 2 Inch Tow Ball 5/8 Inch Hitch Pin & Clip Curt 45036 |
| 1995-1999 | Buick | Riviera | 1954, 1963-93, 1995-99 Buick Riviera 2 Inch Receiver Loaded Trailer Towing Ball Mount 2 Inch Drop 8-1/4 Inch Length 750lb TW 7500lb GTW 2 Inch Tow Ball 5/8 Inch Hitch Pin & Clip Curt 45036 |
| 1967-1968 | Buick | Skyhawk | 1967-68, 1975-89, 1994, 1996 Buick Skyhawk 2 Inch Receiver Loaded Trailer Towing Ball Mount 2 Inch Drop 8-1/4 Inch Length 750lb TW 7500lb GTW 2 Inch Tow Ball 5/8 Inch Hitch Pin & Clip Curt 45036 |
| 1975-1989 | Buick | Skyhawk | 1967-68, 1975-89, 1994, 1996 Buick Skyhawk 2 Inch Receiver Loaded Trailer Towing Ball Mount 2 Inch Drop 8-1/4 Inch Length 750lb TW 7500lb GTW 2 Inch Tow Ball 5/8 Inch Hitch Pin & Clip Curt 45036 |
| 1994 | Buick | Skyhawk | 1967-68, 1975-89, 1994, 1996 Buick Skyhawk 2 Inch Receiver Loaded Trailer Towing Ball Mount 2 Inch Drop 8-1/4 Inch Length 750lb TW 7500lb GTW 2 Inch Tow Ball 5/8 Inch Hitch Pin & Clip Curt 45036 |
| 1996 | Buick | Skyhawk | 1967-68, 1975-89, 1994, 1996 Buick Skyhawk 2 Inch Receiver Loaded Trailer Towing Ball Mount 2 Inch Drop 8-1/4 Inch Length 750lb TW 7500lb GTW 2 Inch Tow Ball 5/8 Inch Hitch Pin & Clip Curt 45036 |
| 1953-1954 | Buick | Skylark | 1953-54, 1961-98 Buick Skylark 2 Inch Receiver Loaded Trailer Towing Ball Mount 2 Inch Drop 8-1/4 Inch Length 750lb TW 7500lb GTW 2 Inch Tow Ball 5/8 Inch Hitch Pin & Clip Curt 45036 |
| 1961-1998 | Buick | Skylark | 1953-54, 1961-98 Buick Skylark 2 Inch Receiver Loaded Trailer Towing Ball Mount 2 Inch Drop 8-1/4 Inch Length 750lb TW 7500lb GTW 2 Inch Tow Ball 5/8 Inch Hitch Pin & Clip Curt 45036 |
| 1985-1987 | Buick | Somerset | Buick Somerset 2 Inch Receiver Loaded Trailer Towing Ball Mount 2 Inch Drop 8-1/4 Inch Length 750lb TW 7500lb GTW 2 Inch Tow Ball 5/8 Inch Hitch Pin & Clip Curt 45036 |
| 1950-1958 | Buick | Super | Buick Super 2 Inch Receiver Loaded Trailer Towing Ball Mount 2 Inch Drop 8-1/4 Inch Length 750lb TW 7500lb GTW 2 Inch Tow Ball 5/8 Inch Hitch Pin & Clip Curt 45036 |
| 2005-2007 | Buick | Terraza | Buick Terraza 2 Inch Receiver Loaded Trailer Towing Ball Mount 2 Inch Drop 8-1/4 Inch Length 750lb TW 7500lb GTW 2 Inch Tow Ball 5/8 Inch Hitch Pin & Clip Curt 45036 |
| 2012-2014 | Buick | Verano | Buick Verano 2 Inch Receiver Loaded Trailer Towing Ball Mount 2 Inch Drop 8-1/4 Inch Length 750lb TW 7500lb GTW 2 Inch Tow Ball 5/8 Inch Hitch Pin & Clip Curt 45036 |
| 1963-1970 | Buick | Wildcat | Buick Wildcat 2 Inch Receiver Loaded Trailer Towing Ball Mount 2 Inch Drop 8-1/4 Inch Length 750lb TW 7500lb GTW 2 Inch Tow Ball 5/8 Inch Hitch Pin & Clip Curt 45036 |
| 2003-2015 | Cadillac | CTS | Cadillac CTS 2 Inch Receiver Loaded Trailer Towing Ball Mount 2 Inch Drop 8-1/4 Inch Length 750lb TW 7500lb GTW 2 Inch Tow Ball 5/8 Inch Hitch Pin & Clip Curt 45036 |
| 2004-2007 | Cadillac | CTS-V | 2004-07, 2009-15 Cadillac CTS-V 2 Inch Receiver Loaded Trailer Towing Ball Mount 2 Inch Drop 8-1/4 Inch Length 750lb TW 7500lb GTW 2 Inch Tow Ball 5/8 Inch Hitch Pin & Clip Curt 45036 |
| 2009-2015 | Cadillac | CTS-V | 2004-07, 2009-15 Cadillac CTS-V 2 Inch Receiver Loaded Trailer Towing Ball Mount 2 Inch Drop 8-1/4 Inch Length 750lb TW 7500lb GTW 2 Inch Tow Ball 5/8 Inch Hitch Pin & Clip Curt 45036 |
| 1965-1976 | Cadillac | Calais | Cadillac Calais 2 Inch Receiver Loaded Trailer Towing Ball Mount 2 Inch Drop 8-1/4 Inch Length 750lb TW 7500lb GTW 2 Inch Tow Ball 5/8 Inch Hitch Pin & Clip Curt 45036 |
| 1982-1988 | Cadillac | Cimarron | Cadillac Cimarron 2 Inch Receiver Loaded Trailer Towing Ball Mount 2 Inch Drop 8-1/4 Inch Length 750lb TW 7500lb GTW 2 Inch Tow Ball 5/8 Inch Hitch Pin & Clip Curt 45036 |
| 2006-2011 | Cadillac | DTS | Cadillac DTS 2 Inch Receiver Loaded Trailer Towing Ball Mount 2 Inch Drop 8-1/4 Inch Length 750lb TW 7500lb GTW 2 Inch Tow Ball 5/8 Inch Hitch Pin & Clip Curt 45036 |
| 1958-2005 | Cadillac | Deville | Cadillac Deville 2 Inch Receiver Loaded Trailer Towing Ball Mount 2 Inch Drop 8-1/4 Inch Length 750lb TW 7500lb GTW 2 Inch Tow Ball 5/8 Inch Hitch Pin & Clip Curt 45036 |
| 2014-2015 | Cadillac | ELR | Cadillac ELR 2 Inch Receiver Loaded Trailer Towing Ball Mount 2 Inch Drop 8-1/4 Inch Length 750lb TW 7500lb GTW 2 Inch Tow Ball 5/8 Inch Hitch Pin & Clip Curt 45036 |
| 1953-2002 | Cadillac | Eldorado | Cadillac Eldorado 2 Inch Receiver Loaded Trailer Towing Ball Mount 2 Inch Drop 8-1/4 Inch Length 750lb TW 7500lb GTW 2 Inch Tow Ball 5/8 Inch Hitch Pin & Clip Curt 45036 |
| 1999-2000 | Cadillac | Escalade | 1999-00, 2002-15 Cadillac Escalade 2 Inch Receiver Loaded Trailer Towing Ball Mount 2 Inch Drop 8-1/4 Inch Length 750lb TW 7500lb GTW 2 Inch Tow Ball 5/8 Inch Hitch Pin & Clip Curt 45036 |
| 2002-2015 | Cadillac | Escalade | 1999-00, 2002-15 Cadillac Escalade 2 Inch Receiver Loaded Trailer Towing Ball Mount 2 Inch Drop 8-1/4 Inch Length 750lb TW 7500lb GTW 2 Inch Tow Ball 5/8 Inch Hitch Pin & Clip Curt 45036 |
| 2003-2015 | Cadillac | Escalade ESV | Cadillac Escalade ESV 2 Inch Receiver Loaded Trailer Towing Ball Mount 2 Inch Drop 8-1/4 Inch Length 750lb TW 7500lb GTW 2 Inch Tow Ball 5/8 Inch Hitch Pin & Clip Curt 45036 |
| 2002-2013 | Cadillac | Escalade EXT | Cadillac Escalade EXT 2 Inch Receiver Loaded Trailer Towing Ball Mount 2 Inch Drop 8-1/4 Inch Length 750lb TW 7500lb GTW 2 Inch Tow Ball 5/8 Inch Hitch Pin & Clip Curt 45036 |
| 2005-2011 | Cadillac | STS | Cadillac STS 2 Inch Receiver Loaded Trailer Towing Ball Mount 2 Inch Drop 8-1/4 Inch Length 750lb TW 7500lb GTW 2 Inch Tow Ball 5/8 Inch Hitch Pin & Clip Curt 45036 |
| 2006-2011 | Cadillac | STS-V | Cadillac STS-V 2 Inch Receiver Loaded Trailer Towing Ball Mount 2 Inch Drop 8-1/4 Inch Length 750lb TW 7500lb GTW 2 Inch Tow Ball 5/8 Inch Hitch Pin & Clip Curt 45036 |
| 1959 | Cadillac | Seville | 1959, 1975-04 Cadillac Seville 2 Inch Receiver Loaded Trailer Towing Ball Mount 2 Inch Drop 8-1/4 Inch Length 750lb TW 7500lb GTW 2 Inch Tow Ball 5/8 Inch Hitch Pin & Clip Curt 45036 |
| 1975-2004 | Cadillac | Seville | 1959, 1975-04 Cadillac Seville 2 Inch Receiver Loaded Trailer Towing Ball Mount 2 Inch Drop 8-1/4 Inch Length 750lb TW 7500lb GTW 2 Inch Tow Ball 5/8 Inch Hitch Pin & Clip Curt 45036 |
| 2004-2009 | Cadillac | XLR | Cadillac XLR 2 Inch Receiver Loaded Trailer Towing Ball Mount 2 Inch Drop 8-1/4 Inch Length 750lb TW 7500lb GTW 2 Inch Tow Ball 5/8 Inch Hitch Pin & Clip Curt 45036 |
| 2006-2009 | Cadillac | XLR-V | Cadillac XLR-V 2 Inch Receiver Loaded Trailer Towing Ball Mount 2 Inch Drop 8-1/4 Inch Length 750lb TW 7500lb GTW 2 Inch Tow Ball 5/8 Inch Hitch Pin & Clip Curt 45036 |
| 1953-1957 | Chevy | 210 Series | Chevy 210 Series 2 Inch Receiver Loaded Trailer Towing Ball Mount 2 Inch Drop 8-1/4 Inch Length 750lb TW 7500lb GTW 2 Inch Tow Ball 5/8 Inch Hitch Pin & Clip Curt 45036 |
| 1985-2005 | Chevy | Astro | Chevy Astro 2 Inch Receiver Loaded Trailer Towing Ball Mount 2 Inch Drop 8-1/4 Inch Length 750lb TW 7500lb GTW 2 Inch Tow Ball 5/8 Inch Hitch Pin & Clip Curt 45036 |
| 2002-2013 | Chevy | Avalanche 1500 | Chevy Avalanche 1500 2 Inch Receiver Loaded Trailer Towing Ball Mount 2 Inch Drop 8-1/4 Inch Length 750lb TW 7500lb GTW 2 Inch Tow Ball 5/8 Inch Hitch Pin & Clip Curt 45036 |
| 2002-2006 | Chevy | Avalanche 2500 | Chevy Avalanche 2500 2 Inch Receiver Loaded Trailer Towing Ball Mount 2 Inch Drop 8-1/4 Inch Length 750lb TW 7500lb GTW 2 Inch Tow Ball 5/8 Inch Hitch Pin & Clip Curt 45036 |
| 2004-2013 | Chevy | Aveo | Chevy Aveo 2 Inch Receiver Loaded Trailer Towing Ball Mount 2 Inch Drop 8-1/4 Inch Length 750lb TW 7500lb GTW 2 Inch Tow Ball 5/8 Inch Hitch Pin & Clip Curt 45036 |
| 2004-2011 | Chevy | Aveo 5 | Chevy Aveo 5 2 Inch Receiver Loaded Trailer Towing Ball Mount 2 Inch Drop 8-1/4 Inch Length 750lb TW 7500lb GTW 2 Inch Tow Ball 5/8 Inch Hitch Pin & Clip Curt 45036 |
| 1950-1981 | Chevy | Bel-Air | Chevy Bel-Air 2 Inch Receiver Loaded Trailer Towing Ball Mount 2 Inch Drop 8-1/4 Inch Length 750lb TW 7500lb GTW 2 Inch Tow Ball 5/8 Inch Hitch Pin & Clip Curt 45036 |
| 1987-1996 | Chevy | Beretta | Chevy Beretta 2 Inch Receiver Loaded Trailer Towing Ball Mount 2 Inch Drop 8-1/4 Inch Length 750lb TW 7500lb GTW 2 Inch Tow Ball 5/8 Inch Hitch Pin & Clip Curt 45036 |
| 1958-1972 | Chevy | Biscayne | Chevy Biscayne 2 Inch Receiver Loaded Trailer Towing Ball Mount 2 Inch Drop 8-1/4 Inch Length 750lb TW 7500lb GTW 2 Inch Tow Ball 5/8 Inch Hitch Pin & Clip Curt 45036 |
| 1969-1994 | Chevy | Blazer Full Size | Chevy Blazer Full Size 2 Inch Receiver Loaded Trailer Towing Ball Mount 2 Inch Drop 8-1/4 Inch Length 750lb TW 7500lb GTW 2 Inch Tow Ball 5/8 Inch Hitch Pin & Clip Curt 45036 |
| 1983-2005 | Chevy | Blazer S10 | Chevy Blazer S10 2 Inch Receiver Loaded Trailer Towing Ball Mount 2 Inch Drop 8-1/4 Inch Length 750lb TW 7500lb GTW 2 Inch Tow Ball 5/8 Inch Hitch Pin & Clip Curt 45036 |
| 1958-1972 | Chevy | Brookwood | Chevy Brookwood 2 Inch Receiver Loaded Trailer Towing Ball Mount 2 Inch Drop 8-1/4 Inch Length 750lb TW 7500lb GTW 2 Inch Tow Ball 5/8 Inch Hitch Pin & Clip Curt 45036 |
| 1960-1986 | Chevy | C10 Truck | Chevy C10 Truck 2 Inch Receiver Loaded Trailer Towing Ball Mount 2 Inch Drop 8-1/4 Inch Length 750lb TW 7500lb GTW 2 Inch Tow Ball 5/8 Inch Hitch Pin & Clip Curt 45036 |
| 1988-1999 | Chevy | C1500 Truck | Chevy C1500 Truck 2 Inch Receiver Loaded Trailer Towing Ball Mount 2 Inch Drop 8-1/4 Inch Length 750lb TW 7500lb GTW 2 Inch Tow Ball 5/8 Inch Hitch Pin & Clip Curt 45036 |
| 1960-1986 | Chevy | C20 Truck | Chevy C20 Truck 2 Inch Receiver Loaded Trailer Towing Ball Mount 2 Inch Drop 8-1/4 Inch Length 750lb TW 7500lb GTW 2 Inch Tow Ball 5/8 Inch Hitch Pin & Clip Curt 45036 |
| 1988-2000 | Chevy | C2500 Truck | Chevy C2500 Truck 2 Inch Receiver Loaded Trailer Towing Ball Mount 2 Inch Drop 8-1/4 Inch Length 750lb TW 7500lb GTW 2 Inch Tow Ball 5/8 Inch Hitch Pin & Clip Curt 45036 |
| 1960-1986 | Chevy | C30 Truck | Chevy C30 Truck 2 Inch Receiver Loaded Trailer Towing Ball Mount 2 Inch Drop 8-1/4 Inch Length 750lb TW 7500lb GTW 2 Inch Tow Ball 5/8 Inch Hitch Pin & Clip Curt 45036 |
| 1988-2002 | Chevy | C3500 Truck | Chevy C3500 Truck 2 Inch Receiver Loaded Trailer Towing Ball Mount 2 Inch Drop 8-1/4 Inch Length 750lb TW 7500lb GTW 2 Inch Tow Ball 5/8 Inch Hitch Pin & Clip Curt 45036 |
| 2003-2009 | Chevy | C4500 Kodiak | Chevy C4500 Kodiak 2 Inch Receiver Loaded Trailer Towing Ball Mount 2 Inch Drop 8-1/4 Inch Length 750lb TW 7500lb GTW 2 Inch Tow Ball 5/8 Inch Hitch Pin & Clip Curt 45036 |
| 1990-1991 | Chevy | C5500 Kodiak | 1990-91, 2003-09 Chevy C5500 Kodiak 2 Inch Receiver Loaded Trailer Towing Ball Mount 2 Inch Drop 8-1/4 Inch Length 750lb TW 7500lb GTW 2 Inch Tow Ball 5/8 Inch Hitch Pin & Clip Curt 45036 |
| 2003-2009 | Chevy | C5500 Kodiak | 1990-91, 2003-09 Chevy C5500 Kodiak 2 Inch Receiver Loaded Trailer Towing Ball Mount 2 Inch Drop 8-1/4 Inch Length 750lb TW 7500lb GTW 2 Inch Tow Ball 5/8 Inch Hitch Pin & Clip Curt 45036 |
| 1990-1996 | Chevy | C60 Kodiak | Chevy C60 Kodiak 2 Inch Receiver Loaded Trailer Towing Ball Mount 2 Inch Drop 8-1/4 Inch Length 750lb TW 7500lb GTW 2 Inch Tow Ball 5/8 Inch Hitch Pin & Clip Curt 45036 |
| 1997-2009 | Chevy | C6500 Kodiak | Chevy C6500 Kodiak 2 Inch Receiver Loaded Trailer Towing Ball Mount 2 Inch Drop 8-1/4 Inch Length 750lb TW 7500lb GTW 2 Inch Tow Ball 5/8 Inch Hitch Pin & Clip Curt 45036 |
| 1990-1996 | Chevy | C70 Kodiak | Chevy C70 Kodiak 2 Inch Receiver Loaded Trailer Towing Ball Mount 2 Inch Drop 8-1/4 Inch Length 750lb TW 7500lb GTW 2 Inch Tow Ball 5/8 Inch Hitch Pin & Clip Curt 45036 |
| 1997-2009 | Chevy | C7500 Kodiak | Chevy C7500 Kodiak 2 Inch Receiver Loaded Trailer Towing Ball Mount 2 Inch Drop 8-1/4 Inch Length 750lb TW 7500lb GTW 2 Inch Tow Ball 5/8 Inch Hitch Pin & Clip Curt 45036 |
| 1967-2002 | Chevy | Camaro | 1967-02, 2010-15 Chevy Camaro 2 Inch Receiver Loaded Trailer Towing Ball Mount 2 Inch Drop 8-1/4 Inch Length 750lb TW 7500lb GTW 2 Inch Tow Ball 5/8 Inch Hitch Pin & Clip Curt 45036 |
| 2010-2015 | Chevy | Camaro | 1967-02, 2010-15 Chevy Camaro 2 Inch Receiver Loaded Trailer Towing Ball Mount 2 Inch Drop 8-1/4 Inch Length 750lb TW 7500lb GTW 2 Inch Tow Ball 5/8 Inch Hitch Pin & Clip Curt 45036 |
| 1966-1996 | Chevy | Caprice | 1966-96, 2011-14 Chevy Caprice 2 Inch Receiver Loaded Trailer Towing Ball Mount 2 Inch Drop 8-1/4 Inch Length 750lb TW 7500lb GTW 2 Inch Tow Ball 5/8 Inch Hitch Pin & Clip Curt 45036 |
| 2011-2014 | Chevy | Caprice | 1966-96, 2011-14 Chevy Caprice 2 Inch Receiver Loaded Trailer Towing Ball Mount 2 Inch Drop 8-1/4 Inch Length 750lb TW 7500lb GTW 2 Inch Tow Ball 5/8 Inch Hitch Pin & Clip Curt 45036 |
| 2012-2015 | Chevy | Captiva Sport | Chevy Captiva Sport 2 Inch Receiver Loaded Trailer Towing Ball Mount 2 Inch Drop 8-1/4 Inch Length 750lb TW 7500lb GTW 2 Inch Tow Ball 5/8 Inch Hitch Pin & Clip Curt 45036 |
| 1982-2005 | Chevy | Cavalier | Chevy Cavalier 2 Inch Receiver Loaded Trailer Towing Ball Mount 2 Inch Drop 8-1/4 Inch Length 750lb TW 7500lb GTW 2 Inch Tow Ball 5/8 Inch Hitch Pin & Clip Curt 45036 |
| 1982-1990 | Chevy | Celebrity | Chevy Celebrity 2 Inch Receiver Loaded Trailer Towing Ball Mount 2 Inch Drop 8-1/4 Inch Length 750lb TW 7500lb GTW 2 Inch Tow Ball 5/8 Inch Hitch Pin & Clip Curt 45036 |
| 1964-1977 | Chevy | Chevelle | Chevy Chevelle 2 Inch Receiver Loaded Trailer Towing Ball Mount 2 Inch Drop 8-1/4 Inch Length 750lb TW 7500lb GTW 2 Inch Tow Ball 5/8 Inch Hitch Pin & Clip Curt 45036 |
| 1976-1987 | Chevy | Chevette | Chevy Chevette 2 Inch Receiver Loaded Trailer Towing Ball Mount 2 Inch Drop 8-1/4 Inch Length 750lb TW 7500lb GTW 2 Inch Tow Ball 5/8 Inch Hitch Pin & Clip Curt 45036 |
| 1980-1983 | Chevy | Citation | Chevy Citation 2 Inch Receiver Loaded Trailer Towing Ball Mount 2 Inch Drop 8-1/4 Inch Length 750lb TW 7500lb GTW 2 Inch Tow Ball 5/8 Inch Hitch Pin & Clip Curt 45036 |
| 1984-1985 | Chevy | Citation II | Chevy Citation II 2 Inch Receiver Loaded Trailer Towing Ball Mount 2 Inch Drop 8-1/4 Inch Length 750lb TW 7500lb GTW 2 Inch Tow Ball 5/8 Inch Hitch Pin & Clip Curt 45036 |
| 2004-2005 | Chevy | Classic | Chevy Classic 2 Inch Receiver Loaded Trailer Towing Ball Mount 2 Inch Drop 8-1/4 Inch Length 750lb TW 7500lb GTW 2 Inch Tow Ball 5/8 Inch Hitch Pin & Clip Curt 45036 |
| 2005-2010 | Chevy | Cobalt | Chevy Cobalt 2 Inch Receiver Loaded Trailer Towing Ball Mount 2 Inch Drop 8-1/4 Inch Length 750lb TW 7500lb GTW 2 Inch Tow Ball 5/8 Inch Hitch Pin & Clip Curt 45036 |
| 2004-2015 | Chevy | Colorado | Chevy Colorado 2 Inch Receiver Loaded Trailer Towing Ball Mount 2 Inch Drop 8-1/4 Inch Length 750lb TW 7500lb GTW 2 Inch Tow Ball 5/8 Inch Hitch Pin & Clip Curt 45036 |
| 1987-1996 | Chevy | Corsica | Chevy Corsica 2 Inch Receiver Loaded Trailer Towing Ball Mount 2 Inch Drop 8-1/4 Inch Length 750lb TW 7500lb GTW 2 Inch Tow Ball 5/8 Inch Hitch Pin & Clip Curt 45036 |
| 1960-1969 | Chevy | Corvair | Chevy Corvair 2 Inch Receiver Loaded Trailer Towing Ball Mount 2 Inch Drop 8-1/4 Inch Length 750lb TW 7500lb GTW 2 Inch Tow Ball 5/8 Inch Hitch Pin & Clip Curt 45036 |
| 1961-1964 | Chevy | Corvair Truck | Chevy Corvair Truck 2 Inch Receiver Loaded Trailer Towing Ball Mount 2 Inch Drop 8-1/4 Inch Length 750lb TW 7500lb GTW 2 Inch Tow Ball 5/8 Inch Hitch Pin & Clip Curt 45036 |
| 1961-1965 | Chevy | Corvair Van | Chevy Corvair Van 2 Inch Receiver Loaded Trailer Towing Ball Mount 2 Inch Drop 8-1/4 Inch Length 750lb TW 7500lb GTW 2 Inch Tow Ball 5/8 Inch Hitch Pin & Clip Curt 45036 |
| 1953-1982 | Chevy | Corvette | 1953-82, 1984-16 Chevy Corvette 2 Inch Receiver Loaded Trailer Towing Ball Mount 2 Inch Drop 8-1/4 Inch Length 750lb TW 7500lb GTW 2 Inch Tow Ball 5/8 Inch Hitch Pin & Clip Curt 45036 |
| 1984-2016 | Chevy | Corvette | 1953-82, 1984-16 Chevy Corvette 2 Inch Receiver Loaded Trailer Towing Ball Mount 2 Inch Drop 8-1/4 Inch Length 750lb TW 7500lb GTW 2 Inch Tow Ball 5/8 Inch Hitch Pin & Clip Curt 45036 |
| 1958 | Chevy | Delray | Chevy Delray 2 Inch Receiver Loaded Trailer Towing Ball Mount 2 Inch Drop 8-1/4 Inch Length 750lb TW 7500lb GTW 2 Inch Tow Ball 5/8 Inch Hitch Pin & Clip Curt 45036 |
| 1959-1987 | Chevy | El Camino | Chevy El Camino 2 Inch Receiver Loaded Trailer Towing Ball Mount 2 Inch Drop 8-1/4 Inch Length 750lb TW 7500lb GTW 2 Inch Tow Ball 5/8 Inch Hitch Pin & Clip Curt 45036 |
| 2005-2015 | Chevy | Equinox | Chevy Equinox 2 Inch Receiver Loaded Trailer Towing Ball Mount 2 Inch Drop 8-1/4 Inch Length 750lb TW 7500lb GTW 2 Inch Tow Ball 5/8 Inch Hitch Pin & Clip Curt 45036 |
| 1996-2015 | Chevy | Express 1500 Van | Chevy Express 1500 Van 2 Inch Receiver Loaded Trailer Towing Ball Mount 2 Inch Drop 8-1/4 Inch Length 750lb TW 7500lb GTW 2 Inch Tow Ball 5/8 Inch Hitch Pin & Clip Curt 45036 |
| 1996-2015 | Chevy | Express 2500 Van | Chevy Express 2500 Van 2 Inch Receiver Loaded Trailer Towing Ball Mount 2 Inch Drop 8-1/4 Inch Length 750lb TW 7500lb GTW 2 Inch Tow Ball 5/8 Inch Hitch Pin & Clip Curt 45036 |
| 1996-2015 | Chevy | Express 3500 Van | Chevy Express 3500 Van 2 Inch Receiver Loaded Trailer Towing Ball Mount 2 Inch Drop 8-1/4 Inch Length 750lb TW 7500lb GTW 2 Inch Tow Ball 5/8 Inch Hitch Pin & Clip Curt 45036 |
| 2006-2011 | Chevy | HHR | Chevy HHR 2 Inch Receiver Loaded Trailer Towing Ball Mount 2 Inch Drop 8-1/4 Inch Length 750lb TW 7500lb GTW 2 Inch Tow Ball 5/8 Inch Hitch Pin & Clip Curt 45036 |
| 1957-1985 | Chevy | Impala | 1957-85, 1994-96, 2000-14 Chevy Impala 2 Inch Receiver Loaded Trailer Towing Ball Mount 2 Inch Drop 8-1/4 Inch Length 750lb TW 7500lb GTW 2 Inch Tow Ball 5/8 Inch Hitch Pin & Clip Curt 45036 |
| 1994-1996 | Chevy | Impala | 1957-85, 1994-96, 2000-14 Chevy Impala 2 Inch Receiver Loaded Trailer Towing Ball Mount 2 Inch Drop 8-1/4 Inch Length 750lb TW 7500lb GTW 2 Inch Tow Ball 5/8 Inch Hitch Pin & Clip Curt 45036 |
| 2000-2014 | Chevy | Impala | 1957-85, 1994-96, 2000-14 Chevy Impala 2 Inch Receiver Loaded Trailer Towing Ball Mount 2 Inch Drop 8-1/4 Inch Length 750lb TW 7500lb GTW 2 Inch Tow Ball 5/8 Inch Hitch Pin & Clip Curt 45036 |
| 2014-2015 | Chevy | Impala Limited | Chevy Impala Limited 2 Inch Receiver Loaded Trailer Towing Ball Mount 2 Inch Drop 8-1/4 Inch Length 750lb TW 7500lb GTW 2 Inch Tow Ball 5/8 Inch Hitch Pin & Clip Curt 45036 |
| 1960-1986 | Chevy | K10 Truck | Chevy K10 Truck 2 Inch Receiver Loaded Trailer Towing Ball Mount 2 Inch Drop 8-1/4 Inch Length 750lb TW 7500lb GTW 2 Inch Tow Ball 5/8 Inch Hitch Pin & Clip Curt 45036 |
| 1988-1999 | Chevy | K1500 Truck | Chevy K1500 Truck 2 Inch Receiver Loaded Trailer Towing Ball Mount 2 Inch Drop 8-1/4 Inch Length 750lb TW 7500lb GTW 2 Inch Tow Ball 5/8 Inch Hitch Pin & Clip Curt 45036 |
| 1960-1986 | Chevy | K20 Truck | Chevy K20 Truck 2 Inch Receiver Loaded Trailer Towing Ball Mount 2 Inch Drop 8-1/4 Inch Length 750lb TW 7500lb GTW 2 Inch Tow Ball 5/8 Inch Hitch Pin & Clip Curt 45036 |
| 1988-2000 | Chevy | K2500 Truck | Chevy K2500 Truck 2 Inch Receiver Loaded Trailer Towing Ball Mount 2 Inch Drop 8-1/4 Inch Length 750lb TW 7500lb GTW 2 Inch Tow Ball 5/8 Inch Hitch Pin & Clip Curt 45036 |
| 1960-1986 | Chevy | K30 Truck | Chevy K30 Truck 2 Inch Receiver Loaded Trailer Towing Ball Mount 2 Inch Drop 8-1/4 Inch Length 750lb TW 7500lb GTW 2 Inch Tow Ball 5/8 Inch Hitch Pin & Clip Curt 45036 |
| 1988-2000 | Chevy | K3500 Truck | Chevy K3500 Truck 2 Inch Receiver Loaded Trailer Towing Ball Mount 2 Inch Drop 8-1/4 Inch Length 750lb TW 7500lb GTW 2 Inch Tow Ball 5/8 Inch Hitch Pin & Clip Curt 45036 |
| 1972-1982 | Chevy | LUV Pickup | Chevy LUV Pickup 2 Inch Receiver Loaded Trailer Towing Ball Mount 2 Inch Drop 8-1/4 Inch Length 750lb TW 7500lb GTW 2 Inch Tow Ball 5/8 Inch Hitch Pin & Clip Curt 45036 |
| 1973-1976 | Chevy | Laguna | Chevy Laguna 2 Inch Receiver Loaded Trailer Towing Ball Mount 2 Inch Drop 8-1/4 Inch Length 750lb TW 7500lb GTW 2 Inch Tow Ball 5/8 Inch Hitch Pin & Clip Curt 45036 |
| 1990-2001 | Chevy | Lumina | Chevy Lumina 2 Inch Receiver Loaded Trailer Towing Ball Mount 2 Inch Drop 8-1/4 Inch Length 750lb TW 7500lb GTW 2 Inch Tow Ball 5/8 Inch Hitch Pin & Clip Curt 45036 |
| 1989-1996 | Chevy | Lumina APV | 1989-96, 2003 Chevy Lumina APV 2 Inch Receiver Loaded Trailer Towing Ball Mount 2 Inch Drop 8-1/4 Inch Length 750lb TW 7500lb GTW 2 Inch Tow Ball 5/8 Inch Hitch Pin & Clip Curt 45036 |
| 2003 | Chevy | Lumina APV | 1989-96, 2003 Chevy Lumina APV 2 Inch Receiver Loaded Trailer Towing Ball Mount 2 Inch Drop 8-1/4 Inch Length 750lb TW 7500lb GTW 2 Inch Tow Ball 5/8 Inch Hitch Pin & Clip Curt 45036 |
| 1964-1983 | Chevy | Malibu | 1964-83, 1997-15 Chevy Malibu 2 Inch Receiver Loaded Trailer Towing Ball Mount 2 Inch Drop 8-1/4 Inch Length 750lb TW 7500lb GTW 2 Inch Tow Ball 5/8 Inch Hitch Pin & Clip Curt 45036 |
| 1997-2015 | Chevy | Malibu | 1964-83, 1997-15 Chevy Malibu 2 Inch Receiver Loaded Trailer Towing Ball Mount 2 Inch Drop 8-1/4 Inch Length 750lb TW 7500lb GTW 2 Inch Tow Ball 5/8 Inch Hitch Pin & Clip Curt 45036 |
| 2004-2007 | Chevy | Malibu Maxx | Chevy Malibu Maxx 2 Inch Receiver Loaded Trailer Towing Ball Mount 2 Inch Drop 8-1/4 Inch Length 750lb TW 7500lb GTW 2 Inch Tow Ball 5/8 Inch Hitch Pin & Clip Curt 45036 |
| 1998-2001 | Chevy | Metro | Chevy Metro 2 Inch Receiver Loaded Trailer Towing Ball Mount 2 Inch Drop 8-1/4 Inch Length 750lb TW 7500lb GTW 2 Inch Tow Ball 5/8 Inch Hitch Pin & Clip Curt 45036 |
| 1970-1988 | Chevy | Monte Carlo | 1970-88, 1995-07 Chevy Monte Carlo 2 Inch Receiver Loaded Trailer Towing Ball Mount 2 Inch Drop 8-1/4 Inch Length 750lb TW 7500lb GTW 2 Inch Tow Ball 5/8 Inch Hitch Pin & Clip Curt 45036 |
| 1995-2007 | Chevy | Monte Carlo | 1970-88, 1995-07 Chevy Monte Carlo 2 Inch Receiver Loaded Trailer Towing Ball Mount 2 Inch Drop 8-1/4 Inch Length 750lb TW 7500lb GTW 2 Inch Tow Ball 5/8 Inch Hitch Pin & Clip Curt 45036 |
| 1955-1961 | Chevy | Nomad | Chevy Nomad 2 Inch Receiver Loaded Trailer Towing Ball Mount 2 Inch Drop 8-1/4 Inch Length 750lb TW 7500lb GTW 2 Inch Tow Ball 5/8 Inch Hitch Pin & Clip Curt 45036 |
| 1998-2002 | Chevy | Prizm | Chevy Prizm 2 Inch Receiver Loaded Trailer Towing Ball Mount 2 Inch Drop 8-1/4 Inch Length 750lb TW 7500lb GTW 2 Inch Tow Ball 5/8 Inch Hitch Pin & Clip Curt 45036 |
| 1987 | Chevy | R1500 Truck | Chevy R1500 Truck 2 Inch Receiver Loaded Trailer Towing Ball Mount 2 Inch Drop 8-1/4 Inch Length 750lb TW 7500lb GTW 2 Inch Tow Ball 5/8 Inch Hitch Pin & Clip Curt 45036 |
| 1987-1989 | Chevy | R2500 Truck | Chevy R2500 Truck 2 Inch Receiver Loaded Trailer Towing Ball Mount 2 Inch Drop 8-1/4 Inch Length 750lb TW 7500lb GTW 2 Inch Tow Ball 5/8 Inch Hitch Pin & Clip Curt 45036 |
| 1987-1991 | Chevy | R3500 Truck | Chevy R3500 Truck 2 Inch Receiver Loaded Trailer Towing Ball Mount 2 Inch Drop 8-1/4 Inch Length 750lb TW 7500lb GTW 2 Inch Tow Ball 5/8 Inch Hitch Pin & Clip Curt 45036 |
| 1981-2004 | Chevy | S10 Pickup | Chevy S10 Pickup 2 Inch Receiver Loaded Trailer Towing Ball Mount 2 Inch Drop 8-1/4 Inch Length 750lb TW 7500lb GTW 2 Inch Tow Ball 5/8 Inch Hitch Pin & Clip Curt 45036 |
| 2003-2006 | Chevy | SSR | Chevy SSR 2 Inch Receiver Loaded Trailer Towing Ball Mount 2 Inch Drop 8-1/4 Inch Length 750lb TW 7500lb GTW 2 Inch Tow Ball 5/8 Inch Hitch Pin & Clip Curt 45036 |
| 1999-2015 | Chevy | Silverado 1500 | Chevy Silverado 1500 2 Inch Receiver Loaded Trailer Towing Ball Mount 2 Inch Drop 8-1/4 Inch Length 750lb TW 7500lb GTW 2 Inch Tow Ball 5/8 Inch Hitch Pin & Clip Curt 45036 |
| 2007 | Chevy | Silverado 1500 Classic | Chevy Silverado 1500 Classic 2 Inch Receiver Loaded Trailer Towing Ball Mount 2 Inch Drop 8-1/4 Inch Length 750lb TW 7500lb GTW 2 Inch Tow Ball 5/8 Inch Hitch Pin & Clip Curt 45036 |
| 2001-2003 | Chevy | Silverado 1500 HD | 2001-03, 2005-06 Chevy Silverado 1500 HD 2 Inch Receiver Loaded Trailer Towing Ball Mount 2 Inch Drop 8-1/4 Inch Length 750lb TW 7500lb GTW 2 Inch Tow Ball 5/8 Inch Hitch Pin & Clip Curt 45036 |
| 2005-2006 | Chevy | Silverado 1500 HD | 2001-03, 2005-06 Chevy Silverado 1500 HD 2 Inch Receiver Loaded Trailer Towing Ball Mount 2 Inch Drop 8-1/4 Inch Length 750lb TW 7500lb GTW 2 Inch Tow Ball 5/8 Inch Hitch Pin & Clip Curt 45036 |
| 2007 | Chevy | Silverado 1500 HD Classic | Chevy Silverado 1500 HD Classic 2 Inch Receiver Loaded Trailer Towing Ball Mount 2 Inch Drop 8-1/4 Inch Length 750lb TW 7500lb GTW 2 Inch Tow Ball 5/8 Inch Hitch Pin & Clip Curt 45036 |
| 1999-2004 | Chevy | Silverado 2500 | Chevy Silverado 2500 2 Inch Receiver Loaded Trailer Towing Ball Mount 2 Inch Drop 8-1/4 Inch Length 750lb TW 7500lb GTW 2 Inch Tow Ball 5/8 Inch Hitch Pin & Clip Curt 45036 |
| 2001-2015 | Chevy | Silverado 2500 HD | Chevy Silverado 2500 HD 2 Inch Receiver Loaded Trailer Towing Ball Mount 2 Inch Drop 8-1/4 Inch Length 750lb TW 7500lb GTW 2 Inch Tow Ball 5/8 Inch Hitch Pin & Clip Curt 45036 |
| 2007 | Chevy | Silverado 2500 HD Classic | Chevy Silverado 2500 HD Classic 2 Inch Receiver Loaded Trailer Towing Ball Mount 2 Inch Drop 8-1/4 Inch Length 750lb TW 7500lb GTW 2 Inch Tow Ball 5/8 Inch Hitch Pin & Clip Curt 45036 |
| 2001-2015 | Chevy | Silverado 3500 | Chevy Silverado 3500 2 Inch Receiver Loaded Trailer Towing Ball Mount 2 Inch Drop 8-1/4 Inch Length 750lb TW 7500lb GTW 2 Inch Tow Ball 5/8 Inch Hitch Pin & Clip Curt 45036 |
| 2007 | Chevy | Silverado 3500 Classic | Chevy Silverado 3500 Classic 2 Inch Receiver Loaded Trailer Towing Ball Mount 2 Inch Drop 8-1/4 Inch Length 750lb TW 7500lb GTW 2 Inch Tow Ball 5/8 Inch Hitch Pin & Clip Curt 45036 |
| 2012-2015 | Chevy | Sonic | Chevy Sonic 2 Inch Receiver Loaded Trailer Towing Ball Mount 2 Inch Drop 8-1/4 Inch Length 750lb TW 7500lb GTW 2 Inch Tow Ball 5/8 Inch Hitch Pin & Clip Curt 45036 |
| 2014-2015 | Chevy | Suburban | Chevy Suburban 2 Inch Receiver Loaded Trailer Towing Ball Mount 2 Inch Drop 8-1/4 Inch Length 750lb TW 7500lb GTW 2 Inch Tow Ball 5/8 Inch Hitch Pin & Clip Curt 45036 |
| 2000-2013 | Chevy | Suburban 1500 | Chevy Suburban 1500 2 Inch Receiver Loaded Trailer Towing Ball Mount 2 Inch Drop 8-1/4 Inch Length 750lb TW 7500lb GTW 2 Inch Tow Ball 5/8 Inch Hitch Pin & Clip Curt 45036 |
| 2000-2013 | Chevy | Suburban 2500 | Chevy Suburban 2500 2 Inch Receiver Loaded Trailer Towing Ball Mount 2 Inch Drop 8-1/4 Inch Length 750lb TW 7500lb GTW 2 Inch Tow Ball 5/8 Inch Hitch Pin & Clip Curt 45036 |
| 1960-1986 | Chevy | Suburban C10 | Chevy Suburban C10 2 Inch Receiver Loaded Trailer Towing Ball Mount 2 Inch Drop 8-1/4 Inch Length 750lb TW 7500lb GTW 2 Inch Tow Ball 5/8 Inch Hitch Pin & Clip Curt 45036 |
| 1992-1999 | Chevy | Suburban C1500 | Chevy Suburban C1500 2 Inch Receiver Loaded Trailer Towing Ball Mount 2 Inch Drop 8-1/4 Inch Length 750lb TW 7500lb GTW 2 Inch Tow Ball 5/8 Inch Hitch Pin & Clip Curt 45036 |
| 1967-1986 | Chevy | Suburban C20 | Chevy Suburban C20 2 Inch Receiver Loaded Trailer Towing Ball Mount 2 Inch Drop 8-1/4 Inch Length 750lb TW 7500lb GTW 2 Inch Tow Ball 5/8 Inch Hitch Pin & Clip Curt 45036 |
| 1992-1999 | Chevy | Suburban C2500 | Chevy Suburban C2500 2 Inch Receiver Loaded Trailer Towing Ball Mount 2 Inch Drop 8-1/4 Inch Length 750lb TW 7500lb GTW 2 Inch Tow Ball 5/8 Inch Hitch Pin & Clip Curt 45036 |
| 1960-1986 | Chevy | Suburban K10 | Chevy Suburban K10 2 Inch Receiver Loaded Trailer Towing Ball Mount 2 Inch Drop 8-1/4 Inch Length 750lb TW 7500lb GTW 2 Inch Tow Ball 5/8 Inch Hitch Pin & Clip Curt 45036 |
| 1992-1999 | Chevy | Suburban K1500 | Chevy Suburban K1500 2 Inch Receiver Loaded Trailer Towing Ball Mount 2 Inch Drop 8-1/4 Inch Length 750lb TW 7500lb GTW 2 Inch Tow Ball 5/8 Inch Hitch Pin & Clip Curt 45036 |
| 1967-1986 | Chevy | Suburban K20 | Chevy Suburban K20 2 Inch Receiver Loaded Trailer Towing Ball Mount 2 Inch Drop 8-1/4 Inch Length 750lb TW 7500lb GTW 2 Inch Tow Ball 5/8 Inch Hitch Pin & Clip Curt 45036 |
| 1992-1999 | Chevy | Suburban K2500 | Chevy Suburban K2500 2 Inch Receiver Loaded Trailer Towing Ball Mount 2 Inch Drop 8-1/4 Inch Length 750lb TW 7500lb GTW 2 Inch Tow Ball 5/8 Inch Hitch Pin & Clip Curt 45036 |
| 1987-1988 | Chevy | Suburban R10 | Chevy Suburban R10 2 Inch Receiver Loaded Trailer Towing Ball Mount 2 Inch Drop 8-1/4 Inch Length 750lb TW 7500lb GTW 2 Inch Tow Ball 5/8 Inch Hitch Pin & Clip Curt 45036 |
| 1989-1991 | Chevy | Suburban R1500 | Chevy Suburban R1500 2 Inch Receiver Loaded Trailer Towing Ball Mount 2 Inch Drop 8-1/4 Inch Length 750lb TW 7500lb GTW 2 Inch Tow Ball 5/8 Inch Hitch Pin & Clip Curt 45036 |
| 1987-1988 | Chevy | Suburban R20 | Chevy Suburban R20 2 Inch Receiver Loaded Trailer Towing Ball Mount 2 Inch Drop 8-1/4 Inch Length 750lb TW 7500lb GTW 2 Inch Tow Ball 5/8 Inch Hitch Pin & Clip Curt 45036 |
| 1989-1991 | Chevy | Suburban R2500 | Chevy Suburban R2500 2 Inch Receiver Loaded Trailer Towing Ball Mount 2 Inch Drop 8-1/4 Inch Length 750lb TW 7500lb GTW 2 Inch Tow Ball 5/8 Inch Hitch Pin & Clip Curt 45036 |
| 1987-1988 | Chevy | Suburban V10 | Chevy Suburban V10 2 Inch Receiver Loaded Trailer Towing Ball Mount 2 Inch Drop 8-1/4 Inch Length 750lb TW 7500lb GTW 2 Inch Tow Ball 5/8 Inch Hitch Pin & Clip Curt 45036 |
| 1989-1991 | Chevy | Suburban V1500 | Chevy Suburban V1500 2 Inch Receiver Loaded Trailer Towing Ball Mount 2 Inch Drop 8-1/4 Inch Length 750lb TW 7500lb GTW 2 Inch Tow Ball 5/8 Inch Hitch Pin & Clip Curt 45036 |
| 1987-1988 | Chevy | Suburban V20 | Chevy Suburban V20 2 Inch Receiver Loaded Trailer Towing Ball Mount 2 Inch Drop 8-1/4 Inch Length 750lb TW 7500lb GTW 2 Inch Tow Ball 5/8 Inch Hitch Pin & Clip Curt 45036 |
| 1989-1991 | Chevy | Suburban V2500 | Chevy Suburban V2500 2 Inch Receiver Loaded Trailer Towing Ball Mount 2 Inch Drop 8-1/4 Inch Length 750lb TW 7500lb GTW 2 Inch Tow Ball 5/8 Inch Hitch Pin & Clip Curt 45036 |
| 1995-2015 | Chevy | Tahoe | Chevy Tahoe 2 Inch Receiver Loaded Trailer Towing Ball Mount 2 Inch Drop 8-1/4 Inch Length 750lb TW 7500lb GTW 2 Inch Tow Ball 5/8 Inch Hitch Pin & Clip Curt 45036 |
| 1968 | Chevy | Tracker | 1968, 1998-04 Chevy Tracker 2 Inch Receiver Loaded Trailer Towing Ball Mount 2 Inch Drop 8-1/4 Inch Length 750lb TW 7500lb GTW 2 Inch Tow Ball 5/8 Inch Hitch Pin & Clip Curt 45036 |
| 1998-2004 | Chevy | Tracker | 1968, 1998-04 Chevy Tracker 2 Inch Receiver Loaded Trailer Towing Ball Mount 2 Inch Drop 8-1/4 Inch Length 750lb TW 7500lb GTW 2 Inch Tow Ball 5/8 Inch Hitch Pin & Clip Curt 45036 |
| 2002-2009 | Chevy | Trailblazer | Chevy Trailblazer 2 Inch Receiver Loaded Trailer Towing Ball Mount 2 Inch Drop 8-1/4 Inch Length 750lb TW 7500lb GTW 2 Inch Tow Ball 5/8 Inch Hitch Pin & Clip Curt 45036 |
| 2002-2006 | Chevy | Trailblazer EXT | Chevy Trailblazer EXT 2 Inch Receiver Loaded Trailer Towing Ball Mount 2 Inch Drop 8-1/4 Inch Length 750lb TW 7500lb GTW 2 Inch Tow Ball 5/8 Inch Hitch Pin & Clip Curt 45036 |
| 2009-2015 | Chevy | Traverse | Chevy Traverse 2 Inch Receiver Loaded Trailer Towing Ball Mount 2 Inch Drop 8-1/4 Inch Length 750lb TW 7500lb GTW 2 Inch Tow Ball 5/8 Inch Hitch Pin & Clip Curt 45036 |
| 2015 | Chevy | Trax | Chevy Trax 2 Inch Receiver Loaded Trailer Towing Ball Mount 2 Inch Drop 8-1/4 Inch Length 750lb TW 7500lb GTW 2 Inch Tow Ball 5/8 Inch Hitch Pin & Clip Curt 45036 |
| 2005-2009 | Chevy | Uplander | Chevy Uplander 2 Inch Receiver Loaded Trailer Towing Ball Mount 2 Inch Drop 8-1/4 Inch Length 750lb TW 7500lb GTW 2 Inch Tow Ball 5/8 Inch Hitch Pin & Clip Curt 45036 |
| 1987 | Chevy | V1500 Truck | Chevy V1500 Truck 2 Inch Receiver Loaded Trailer Towing Ball Mount 2 Inch Drop 8-1/4 Inch Length 750lb TW 7500lb GTW 2 Inch Tow Ball 5/8 Inch Hitch Pin & Clip Curt 45036 |
| 1987-1989 | Chevy | V2500 Truck | Chevy V2500 Truck 2 Inch Receiver Loaded Trailer Towing Ball Mount 2 Inch Drop 8-1/4 Inch Length 750lb TW 7500lb GTW 2 Inch Tow Ball 5/8 Inch Hitch Pin & Clip Curt 45036 |
| 1987-1991 | Chevy | V3500 Truck | Chevy V3500 Truck 2 Inch Receiver Loaded Trailer Towing Ball Mount 2 Inch Drop 8-1/4 Inch Length 750lb TW 7500lb GTW 2 Inch Tow Ball 5/8 Inch Hitch Pin & Clip Curt 45036 |
| 1960-1999 | Chevy | Van - P Series Forward Control | Chevy Van - P Series Forward Control 2 Inch Receiver Loaded Trailer Towing Ball Mount 2 Inch Drop 8-1/4 Inch Length 750lb TW 7500lb GTW 2 Inch Tow Ball 5/8 Inch Hitch Pin & Clip Curt 45036 |
| 1960-1962 | Chevy | Van G-Series | 1960-62, 1964-96 Chevy Van G-Series 2 Inch Receiver Loaded Trailer Towing Ball Mount 2 Inch Drop 8-1/4 Inch Length 750lb TW 7500lb GTW 2 Inch Tow Ball 5/8 Inch Hitch Pin & Clip Curt 45036 |
| 1964-1996 | Chevy | Van G-Series | 1960-62, 1964-96 Chevy Van G-Series 2 Inch Receiver Loaded Trailer Towing Ball Mount 2 Inch Drop 8-1/4 Inch Length 750lb TW 7500lb GTW 2 Inch Tow Ball 5/8 Inch Hitch Pin & Clip Curt 45036 |
| 1997-2005 | Chevy | Venture | Chevy Venture 2 Inch Receiver Loaded Trailer Towing Ball Mount 2 Inch Drop 8-1/4 Inch Length 750lb TW 7500lb GTW 2 Inch Tow Ball 5/8 Inch Hitch Pin & Clip Curt 45036 |
| 2011-2015 | Chrysler | 200 | Chrysler 200 2 Inch Receiver Loaded Trailer Towing Ball Mount 2 Inch Drop 8-1/4 Inch Length 750lb TW 7500lb GTW 2 Inch Tow Ball 5/8 Inch Hitch Pin & Clip Curt 45036 |
| 1955-1971 | Chrysler | 300 | 1955-71, 2005-14 Chrysler 300 2 Inch Receiver Loaded Trailer Towing Ball Mount 2 Inch Drop 8-1/4 Inch Length 750lb TW 7500lb GTW 2 Inch Tow Ball 5/8 Inch Hitch Pin & Clip Curt 45036 |
| 2005-2014 | Chrysler | 300 | 1955-71, 2005-14 Chrysler 300 2 Inch Receiver Loaded Trailer Towing Ball Mount 2 Inch Drop 8-1/4 Inch Length 750lb TW 7500lb GTW 2 Inch Tow Ball 5/8 Inch Hitch Pin & Clip Curt 45036 |
| 1957 | Chrysler | 300C | Chrysler 300C 2 Inch Receiver Loaded Trailer Towing Ball Mount 2 Inch Drop 8-1/4 Inch Length 750lb TW 7500lb GTW 2 Inch Tow Ball 5/8 Inch Hitch Pin & Clip Curt 45036 |
| 1998-2004 | Chrysler | 300M | Chrysler 300M 2 Inch Receiver Loaded Trailer Towing Ball Mount 2 Inch Drop 8-1/4 Inch Length 750lb TW 7500lb GTW 2 Inch Tow Ball 5/8 Inch Hitch Pin & Clip Curt 45036 |
| 2007-2009 | Chrysler | Aspen | Chrysler Aspen 2 Inch Receiver Loaded Trailer Towing Ball Mount 2 Inch Drop 8-1/4 Inch Length 750lb TW 7500lb GTW 2 Inch Tow Ball 5/8 Inch Hitch Pin & Clip Curt 45036 |
| 1987-1989 | Chrysler | Conquest | Chrysler Conquest 2 Inch Receiver Loaded Trailer Towing Ball Mount 2 Inch Drop 8-1/4 Inch Length 750lb TW 7500lb GTW 2 Inch Tow Ball 5/8 Inch Hitch Pin & Clip Curt 45036 |
| 1975-1983 | Chrysler | Cordoba | Chrysler Cordoba 2 Inch Receiver Loaded Trailer Towing Ball Mount 2 Inch Drop 8-1/4 Inch Length 750lb TW 7500lb GTW 2 Inch Tow Ball 5/8 Inch Hitch Pin & Clip Curt 45036 |
| 2004-2008 | Chrysler | Crossfire | Chrysler Crossfire 2 Inch Receiver Loaded Trailer Towing Ball Mount 2 Inch Drop 8-1/4 Inch Length 750lb TW 7500lb GTW 2 Inch Tow Ball 5/8 Inch Hitch Pin & Clip Curt 45036 |
| 1982-1993 | Chrysler | Fifth Avenue | Chrysler Fifth Avenue 2 Inch Receiver Loaded Trailer Towing Ball Mount 2 Inch Drop 8-1/4 Inch Length 750lb TW 7500lb GTW 2 Inch Tow Ball 5/8 Inch Hitch Pin & Clip Curt 45036 |
| 1994-2001 | Chrysler | LHS | Chrysler LHS 2 Inch Receiver Loaded Trailer Towing Ball Mount 2 Inch Drop 8-1/4 Inch Length 750lb TW 7500lb GTW 2 Inch Tow Ball 5/8 Inch Hitch Pin & Clip Curt 45036 |
| 2001-2010 | Chrysler | PT Cruiser | Chrysler PT Cruiser 2 Inch Receiver Loaded Trailer Towing Ball Mount 2 Inch Drop 8-1/4 Inch Length 750lb TW 7500lb GTW 2 Inch Tow Ball 5/8 Inch Hitch Pin & Clip Curt 45036 |
| 2001-2002 | Chrysler | Prowler | Chrysler Prowler 2 Inch Receiver Loaded Trailer Towing Ball Mount 2 Inch Drop 8-1/4 Inch Length 750lb TW 7500lb GTW 2 Inch Tow Ball 5/8 Inch Hitch Pin & Clip Curt 45036 |
| 1994-2010 | Chrysler | Sebring | Chrysler Sebring 2 Inch Receiver Loaded Trailer Towing Ball Mount 2 Inch Drop 8-1/4 Inch Length 750lb TW 7500lb GTW 2 Inch Tow Ball 5/8 Inch Hitch Pin & Clip Curt 45036 |
| 2000-2003 | Chrysler | Voyager | Chrysler Voyager 2 Inch Receiver Loaded Trailer Towing Ball Mount 2 Inch Drop 8-1/4 Inch Length 750lb TW 7500lb GTW 2 Inch Tow Ball 5/8 Inch Hitch Pin & Clip Curt 45036 |
| 1971-1973 | Datsun | 1200 | 1971-73, 1977-82 Datsun 1200 2 Inch Receiver Loaded Trailer Towing Ball Mount 2 Inch Drop 8-1/4 Inch Length 750lb TW 7500lb GTW 2 Inch Tow Ball 5/8 Inch Hitch Pin & Clip Curt 45036 |
| 1977-1982 | Datsun | 1200 | 1971-73, 1977-82 Datsun 1200 2 Inch Receiver Loaded Trailer Towing Ball Mount 2 Inch Drop 8-1/4 Inch Length 750lb TW 7500lb GTW 2 Inch Tow Ball 5/8 Inch Hitch Pin & Clip Curt 45036 |
| 1970-1973 | Datsun | 240Z | Datsun 240Z 2 Inch Receiver Loaded Trailer Towing Ball Mount 2 Inch Drop 8-1/4 Inch Length 750lb TW 7500lb GTW 2 Inch Tow Ball 5/8 Inch Hitch Pin & Clip Curt 45036 |
| 1974-1975 | Datsun | 260Z | Datsun 260Z 2 Inch Receiver Loaded Trailer Towing Ball Mount 2 Inch Drop 8-1/4 Inch Length 750lb TW 7500lb GTW 2 Inch Tow Ball 5/8 Inch Hitch Pin & Clip Curt 45036 |
| 1975-1978 | Datsun | 280Z | Datsun 280Z 2 Inch Receiver Loaded Trailer Towing Ball Mount 2 Inch Drop 8-1/4 Inch Length 750lb TW 7500lb GTW 2 Inch Tow Ball 5/8 Inch Hitch Pin & Clip Curt 45036 |
| 1979-1983 | Datsun | 280ZX | Datsun 280ZX 2 Inch Receiver Loaded Trailer Towing Ball Mount 2 Inch Drop 8-1/4 Inch Length 750lb TW 7500lb GTW 2 Inch Tow Ball 5/8 Inch Hitch Pin & Clip Curt 45036 |
| 1979-1982 | Datsun | 310 | Datsun 310 2 Inch Receiver Loaded Trailer Towing Ball Mount 2 Inch Drop 8-1/4 Inch Length 750lb TW 7500lb GTW 2 Inch Tow Ball 5/8 Inch Hitch Pin & Clip Curt 45036 |
| 1977-1984 | Datsun | 810-Maxima | Datsun 810-Maxima 2 Inch Receiver Loaded Trailer Towing Ball Mount 2 Inch Drop 8-1/4 Inch Length 750lb TW 7500lb GTW 2 Inch Tow Ball 5/8 Inch Hitch Pin & Clip Curt 45036 |
| 1964-1970 | Dodge | A100 | Dodge A100 2 Inch Receiver Loaded Trailer Towing Ball Mount 2 Inch Drop 8-1/4 Inch Length 750lb TW 7500lb GTW 2 Inch Tow Ball 5/8 Inch Hitch Pin & Clip Curt 45036 |
| 1976-1980 | Dodge | Aspen | Dodge Aspen 2 Inch Receiver Loaded Trailer Towing Ball Mount 2 Inch Drop 8-1/4 Inch Length 750lb TW 7500lb GTW 2 Inch Tow Ball 5/8 Inch Hitch Pin & Clip Curt 45036 |
| 1995-2000 | Dodge | Avenger | 1995-00, 2008-14 Dodge Avenger 2 Inch Receiver Loaded Trailer Towing Ball Mount 2 Inch Drop 8-1/4 Inch Length 750lb TW 7500lb GTW 2 Inch Tow Ball 5/8 Inch Hitch Pin & Clip Curt 45036 |
| 2008-2014 | Dodge | Avenger | 1995-00, 2008-14 Dodge Avenger 2 Inch Receiver Loaded Trailer Towing Ball Mount 2 Inch Drop 8-1/4 Inch Length 750lb TW 7500lb GTW 2 Inch Tow Ball 5/8 Inch Hitch Pin & Clip Curt 45036 |
| 2007-2012 | Dodge | Caliber | Dodge Caliber 2 Inch Receiver Loaded Trailer Towing Ball Mount 2 Inch Drop 8-1/4 Inch Length 750lb TW 7500lb GTW 2 Inch Tow Ball 5/8 Inch Hitch Pin & Clip Curt 45036 |
| 1984-2007 | Dodge | Caravan | Dodge Caravan 2 Inch Receiver Loaded Trailer Towing Ball Mount 2 Inch Drop 8-1/4 Inch Length 750lb TW 7500lb GTW 2 Inch Tow Ball 5/8 Inch Hitch Pin & Clip Curt 45036 |
| 1970-1983 | Dodge | Challenger | 1970-83, 1997-00, 2008-15 Dodge Challenger 2 Inch Receiver Loaded Trailer Towing Ball Mount 2 Inch Drop 8-1/4 Inch Length 750lb TW 7500lb GTW 2 Inch Tow Ball 5/8 Inch Hitch Pin & Clip Curt 45036 |
| 1997-2000 | Dodge | Challenger | 1970-83, 1997-00, 2008-15 Dodge Challenger 2 Inch Receiver Loaded Trailer Towing Ball Mount 2 Inch Drop 8-1/4 Inch Length 750lb TW 7500lb GTW 2 Inch Tow Ball 5/8 Inch Hitch Pin & Clip Curt 45036 |
| 2008-2015 | Dodge | Challenger | 1970-83, 1997-00, 2008-15 Dodge Challenger 2 Inch Receiver Loaded Trailer Towing Ball Mount 2 Inch Drop 8-1/4 Inch Length 750lb TW 7500lb GTW 2 Inch Tow Ball 5/8 Inch Hitch Pin & Clip Curt 45036 |
| 1966-1977 | Dodge | Charger | 1966-77, 1982-87, 2006-15 Dodge Charger 2 Inch Receiver Loaded Trailer Towing Ball Mount 2 Inch Drop 8-1/4 Inch Length 750lb TW 7500lb GTW 2 Inch Tow Ball 5/8 Inch Hitch Pin & Clip Curt 45036 |
| 1982-1987 | Dodge | Charger | 1966-77, 1982-87, 2006-15 Dodge Charger 2 Inch Receiver Loaded Trailer Towing Ball Mount 2 Inch Drop 8-1/4 Inch Length 750lb TW 7500lb GTW 2 Inch Tow Ball 5/8 Inch Hitch Pin & Clip Curt 45036 |
| 2006-2015 | Dodge | Charger | 1966-77, 1982-87, 2006-15 Dodge Charger 2 Inch Receiver Loaded Trailer Towing Ball Mount 2 Inch Drop 8-1/4 Inch Length 750lb TW 7500lb GTW 2 Inch Tow Ball 5/8 Inch Hitch Pin & Clip Curt 45036 |
| 1955-1989 | Dodge | D100 Truck | Dodge D100 Truck 2 Inch Receiver Loaded Trailer Towing Ball Mount 2 Inch Drop 8-1/4 Inch Length 750lb TW 7500lb GTW 2 Inch Tow Ball 5/8 Inch Hitch Pin & Clip Curt 45036 |
| 1977-1993 | Dodge | D150 Truck | Dodge D150 Truck 2 Inch Receiver Loaded Trailer Towing Ball Mount 2 Inch Drop 8-1/4 Inch Length 750lb TW 7500lb GTW 2 Inch Tow Ball 5/8 Inch Hitch Pin & Clip Curt 45036 |
| 1957-1980 | Dodge | D200 Truck | Dodge D200 Truck 2 Inch Receiver Loaded Trailer Towing Ball Mount 2 Inch Drop 8-1/4 Inch Length 750lb TW 7500lb GTW 2 Inch Tow Ball 5/8 Inch Hitch Pin & Clip Curt 45036 |
| 1981-1993 | Dodge | D250 Truck | Dodge D250 Truck 2 Inch Receiver Loaded Trailer Towing Ball Mount 2 Inch Drop 8-1/4 Inch Length 750lb TW 7500lb GTW 2 Inch Tow Ball 5/8 Inch Hitch Pin & Clip Curt 45036 |
| 1959-1980 | Dodge | D300 Truck | Dodge D300 Truck 2 Inch Receiver Loaded Trailer Towing Ball Mount 2 Inch Drop 8-1/4 Inch Length 750lb TW 7500lb GTW 2 Inch Tow Ball 5/8 Inch Hitch Pin & Clip Curt 45036 |
| 1981-1993 | Dodge | D350 Truck | Dodge D350 Truck 2 Inch Receiver Loaded Trailer Towing Ball Mount 2 Inch Drop 8-1/4 Inch Length 750lb TW 7500lb GTW 2 Inch Tow Ball 5/8 Inch Hitch Pin & Clip Curt 45036 |
| 1978-1981 | Dodge | D400 Truck | Dodge D400 Truck 2 Inch Receiver Loaded Trailer Towing Ball Mount 2 Inch Drop 8-1/4 Inch Length 750lb TW 7500lb GTW 2 Inch Tow Ball 5/8 Inch Hitch Pin & Clip Curt 45036 |
| 1978-1981 | Dodge | D450 Truck | Dodge D450 Truck 2 Inch Receiver Loaded Trailer Towing Ball Mount 2 Inch Drop 8-1/4 Inch Length 750lb TW 7500lb GTW 2 Inch Tow Ball 5/8 Inch Hitch Pin & Clip Curt 45036 |
| 1987-2010 | Dodge | Dakota | Dodge Dakota 2 Inch Receiver Loaded Trailer Towing Ball Mount 2 Inch Drop 8-1/4 Inch Length 750lb TW 7500lb GTW 2 Inch Tow Ball 5/8 Inch Hitch Pin & Clip Curt 45036 |
| 1968-1970 | Dodge | Daytona | 1968-70, 1984-93 Dodge Daytona 2 Inch Receiver Loaded Trailer Towing Ball Mount 2 Inch Drop 8-1/4 Inch Length 750lb TW 7500lb GTW 2 Inch Tow Ball 5/8 Inch Hitch Pin & Clip Curt 45036 |
| 1984-1993 | Dodge | Daytona | 1968-70, 1984-93 Dodge Daytona 2 Inch Receiver Loaded Trailer Towing Ball Mount 2 Inch Drop 8-1/4 Inch Length 750lb TW 7500lb GTW 2 Inch Tow Ball 5/8 Inch Hitch Pin & Clip Curt 45036 |
| 1971-1972 | Dodge | Demon | Dodge Demon 2 Inch Receiver Loaded Trailer Towing Ball Mount 2 Inch Drop 8-1/4 Inch Length 750lb TW 7500lb GTW 2 Inch Tow Ball 5/8 Inch Hitch Pin & Clip Curt 45036 |
| 1989-1993 | Dodge | Durango | 1989-93, 1998-09, 2011-15 Dodge Durango 2 Inch Receiver Loaded Trailer Towing Ball Mount 2 Inch Drop 8-1/4 Inch Length 750lb TW 7500lb GTW 2 Inch Tow Ball 5/8 Inch Hitch Pin & Clip Curt 45036 |
| 1998-2009 | Dodge | Durango | 1989-93, 1998-09, 2011-15 Dodge Durango 2 Inch Receiver Loaded Trailer Towing Ball Mount 2 Inch Drop 8-1/4 Inch Length 750lb TW 7500lb GTW 2 Inch Tow Ball 5/8 Inch Hitch Pin & Clip Curt 45036 |
| 2011-2015 | Dodge | Durango | 1989-93, 1998-09, 2011-15 Dodge Durango 2 Inch Receiver Loaded Trailer Towing Ball Mount 2 Inch Drop 8-1/4 Inch Length 750lb TW 7500lb GTW 2 Inch Tow Ball 5/8 Inch Hitch Pin & Clip Curt 45036 |
| 1987-2015 | Dodge | Grand Caravan | Dodge Grand Caravan 2 Inch Receiver Loaded Trailer Towing Ball Mount 2 Inch Drop 8-1/4 Inch Length 750lb TW 7500lb GTW 2 Inch Tow Ball 5/8 Inch Hitch Pin & Clip Curt 45036 |
| 1993-2004 | Dodge | Intrepid | Dodge Intrepid 2 Inch Receiver Loaded Trailer Towing Ball Mount 2 Inch Drop 8-1/4 Inch Length 750lb TW 7500lb GTW 2 Inch Tow Ball 5/8 Inch Hitch Pin & Clip Curt 45036 |
| 2009-2015 | Dodge | Journey | Dodge Journey 2 Inch Receiver Loaded Trailer Towing Ball Mount 2 Inch Drop 8-1/4 Inch Length 750lb TW 7500lb GTW 2 Inch Tow Ball 5/8 Inch Hitch Pin & Clip Curt 45036 |
| 1978-1979 | Dodge | Magnum | 1978-79, 2005-08 Dodge Magnum 2 Inch Receiver Loaded Trailer Towing Ball Mount 2 Inch Drop 8-1/4 Inch Length 750lb TW 7500lb GTW 2 Inch Tow Ball 5/8 Inch Hitch Pin & Clip Curt 45036 |
| 2005-2008 | Dodge | Magnum | 1978-79, 2005-08 Dodge Magnum 2 Inch Receiver Loaded Trailer Towing Ball Mount 2 Inch Drop 8-1/4 Inch Length 750lb TW 7500lb GTW 2 Inch Tow Ball 5/8 Inch Hitch Pin & Clip Curt 45036 |
| 1984-1988 | Dodge | Mini Ram | Dodge Mini Ram 2 Inch Receiver Loaded Trailer Towing Ball Mount 2 Inch Drop 8-1/4 Inch Length 750lb TW 7500lb GTW 2 Inch Tow Ball 5/8 Inch Hitch Pin & Clip Curt 45036 |
| 1980-1983 | Dodge | Mirada | Dodge Mirada 2 Inch Receiver Loaded Trailer Towing Ball Mount 2 Inch Drop 8-1/4 Inch Length 750lb TW 7500lb GTW 2 Inch Tow Ball 5/8 Inch Hitch Pin & Clip Curt 45036 |
| 1965-1978 | Dodge | Monaco | 1965-78, 1990-92 Dodge Monaco 2 Inch Receiver Loaded Trailer Towing Ball Mount 2 Inch Drop 8-1/4 Inch Length 750lb TW 7500lb GTW 2 Inch Tow Ball 5/8 Inch Hitch Pin & Clip Curt 45036 |
| 1990-1992 | Dodge | Monaco | 1965-78, 1990-92 Dodge Monaco 2 Inch Receiver Loaded Trailer Towing Ball Mount 2 Inch Drop 8-1/4 Inch Length 750lb TW 7500lb GTW 2 Inch Tow Ball 5/8 Inch Hitch Pin & Clip Curt 45036 |
| 1995-2005 | Dodge | Neon | Dodge Neon 2 Inch Receiver Loaded Trailer Towing Ball Mount 2 Inch Drop 8-1/4 Inch Length 750lb TW 7500lb GTW 2 Inch Tow Ball 5/8 Inch Hitch Pin & Clip Curt 45036 |
| 2007-2012 | Dodge | Nitro | Dodge Nitro 2 Inch Receiver Loaded Trailer Towing Ball Mount 2 Inch Drop 8-1/4 Inch Length 750lb TW 7500lb GTW 2 Inch Tow Ball 5/8 Inch Hitch Pin & Clip Curt 45036 |
| 1978-1990 | Dodge | Omni | Dodge Omni 2 Inch Receiver Loaded Trailer Towing Ball Mount 2 Inch Drop 8-1/4 Inch Length 750lb TW 7500lb GTW 2 Inch Tow Ball 5/8 Inch Hitch Pin & Clip Curt 45036 |
| 1960-1973 | Dodge | Polara | Dodge Polara 2 Inch Receiver Loaded Trailer Towing Ball Mount 2 Inch Drop 8-1/4 Inch Length 750lb TW 7500lb GTW 2 Inch Tow Ball 5/8 Inch Hitch Pin & Clip Curt 45036 |
| 1950-1959 | Dodge | Power Wagon | 1950-59, 1972-93 Dodge Power Wagon 2 Inch Receiver Loaded Trailer Towing Ball Mount 2 Inch Drop 8-1/4 Inch Length 750lb TW 7500lb GTW 2 Inch Tow Ball 5/8 Inch Hitch Pin & Clip Curt 45036 |
| 1972-1993 | Dodge | Power Wagon | 1950-59, 1972-93 Dodge Power Wagon 2 Inch Receiver Loaded Trailer Towing Ball Mount 2 Inch Drop 8-1/4 Inch Length 750lb TW 7500lb GTW 2 Inch Tow Ball 5/8 Inch Hitch Pin & Clip Curt 45036 |
| 1987-1989 | Dodge | Raider | Dodge Raider 2 Inch Receiver Loaded Trailer Towing Ball Mount 2 Inch Drop 8-1/4 Inch Length 750lb TW 7500lb GTW 2 Inch Tow Ball 5/8 Inch Hitch Pin & Clip Curt 45036 |
| 1994-2010 | Dodge | Ram 1500 Truck | Dodge Ram 1500 Truck 2 Inch Receiver Loaded Trailer Towing Ball Mount 2 Inch Drop 8-1/4 Inch Length 750lb TW 7500lb GTW 2 Inch Tow Ball 5/8 Inch Hitch Pin & Clip Curt 45036 |
| 1994-2010 | Dodge | Ram 2500 Truck | Dodge Ram 2500 Truck 2 Inch Receiver Loaded Trailer Towing Ball Mount 2 Inch Drop 8-1/4 Inch Length 750lb TW 7500lb GTW 2 Inch Tow Ball 5/8 Inch Hitch Pin & Clip Curt 45036 |
| 1994-2010 | Dodge | Ram 3500 Truck | Dodge Ram 3500 Truck 2 Inch Receiver Loaded Trailer Towing Ball Mount 2 Inch Drop 8-1/4 Inch Length 750lb TW 7500lb GTW 2 Inch Tow Ball 5/8 Inch Hitch Pin & Clip Curt 45036 |
| 2008-2010 | Dodge | Ram 4500 Truck | Dodge Ram 4500 Truck 2 Inch Receiver Loaded Trailer Towing Ball Mount 2 Inch Drop 8-1/4 Inch Length 750lb TW 7500lb GTW 2 Inch Tow Ball 5/8 Inch Hitch Pin & Clip Curt 45036 |
| 1979-1993 | Dodge | Ram 50 Truck | Dodge Ram 50 Truck 2 Inch Receiver Loaded Trailer Towing Ball Mount 2 Inch Drop 8-1/4 Inch Length 750lb TW 7500lb GTW 2 Inch Tow Ball 5/8 Inch Hitch Pin & Clip Curt 45036 |
| 2008-2010 | Dodge | Ram 5500 Truck | Dodge Ram 5500 Truck 2 Inch Receiver Loaded Trailer Towing Ball Mount 2 Inch Drop 8-1/4 Inch Length 750lb TW 7500lb GTW 2 Inch Tow Ball 5/8 Inch Hitch Pin & Clip Curt 45036 |
| 1974-1993 | Dodge | Ramcharger | Dodge Ramcharger 2 Inch Receiver Loaded Trailer Towing Ball Mount 2 Inch Drop 8-1/4 Inch Length 750lb TW 7500lb GTW 2 Inch Tow Ball 5/8 Inch Hitch Pin & Clip Curt 45036 |
| 1987-1994 | Dodge | Shadow | Dodge Shadow 2 Inch Receiver Loaded Trailer Towing Ball Mount 2 Inch Drop 8-1/4 Inch Length 750lb TW 7500lb GTW 2 Inch Tow Ball 5/8 Inch Hitch Pin & Clip Curt 45036 |
| 2003-2009 | Dodge | Sprinter Van | Dodge Sprinter Van 2 Inch Receiver Loaded Trailer Towing Ball Mount 2 Inch Drop 8-1/4 Inch Length 750lb TW 7500lb GTW 2 Inch Tow Ball 5/8 Inch Hitch Pin & Clip Curt 45036 |
| 1991-1996 | Dodge | Stealth | Dodge Stealth 2 Inch Receiver Loaded Trailer Towing Ball Mount 2 Inch Drop 8-1/4 Inch Length 750lb TW 7500lb GTW 2 Inch Tow Ball 5/8 Inch Hitch Pin & Clip Curt 45036 |
| 1995-2006 | Dodge | Stratus | Dodge Stratus 2 Inch Receiver Loaded Trailer Towing Ball Mount 2 Inch Drop 8-1/4 Inch Length 750lb TW 7500lb GTW 2 Inch Tow Ball 5/8 Inch Hitch Pin & Clip Curt 45036 |
| 1968-1971 | Dodge | Super Bee | Dodge Super Bee 2 Inch Receiver Loaded Trailer Towing Ball Mount 2 Inch Drop 8-1/4 Inch Length 750lb TW 7500lb GTW 2 Inch Tow Ball 5/8 Inch Hitch Pin & Clip Curt 45036 |
| 1964-2003 | Dodge | Van - Full Size | Dodge Van 2 Inch Receiver Loaded Trailer Towing Ball Mount 2 Inch Drop 8-1/4 Inch Length 750lb TW 7500lb GTW 2 Inch Tow Ball 5/8 Inch Hitch Pin & Clip Curt 45036 |
| 1992-2006 | Dodge | Viper | 1992-06, 2008-10, 2012-15 Dodge Viper 2 Inch Receiver Loaded Trailer Towing Ball Mount 2 Inch Drop 8-1/4 Inch Length 750lb TW 7500lb GTW 2 Inch Tow Ball 5/8 Inch Hitch Pin & Clip Curt 45036 |
| 2008-2010 | Dodge | Viper | 1992-06, 2008-10, 2012-15 Dodge Viper 2 Inch Receiver Loaded Trailer Towing Ball Mount 2 Inch Drop 8-1/4 Inch Length 750lb TW 7500lb GTW 2 Inch Tow Ball 5/8 Inch Hitch Pin & Clip Curt 45036 |
| 2012-2015 | Dodge | Viper | 1992-06, 2008-10, 2012-15 Dodge Viper 2 Inch Receiver Loaded Trailer Towing Ball Mount 2 Inch Drop 8-1/4 Inch Length 750lb TW 7500lb GTW 2 Inch Tow Ball 5/8 Inch Hitch Pin & Clip Curt 45036 |
| 1955-1989 | Dodge | W100 Truck | Dodge W100 Truck 2 Inch Receiver Loaded Trailer Towing Ball Mount 2 Inch Drop 8-1/4 Inch Length 750lb TW 7500lb GTW 2 Inch Tow Ball 5/8 Inch Hitch Pin & Clip Curt 45036 |
| 1977-1993 | Dodge | W150 Truck | Dodge W150 Truck 2 Inch Receiver Loaded Trailer Towing Ball Mount 2 Inch Drop 8-1/4 Inch Length 750lb TW 7500lb GTW 2 Inch Tow Ball 5/8 Inch Hitch Pin & Clip Curt 45036 |
| 1957-1980 | Dodge | W200 Truck | Dodge W200 Truck 2 Inch Receiver Loaded Trailer Towing Ball Mount 2 Inch Drop 8-1/4 Inch Length 750lb TW 7500lb GTW 2 Inch Tow Ball 5/8 Inch Hitch Pin & Clip Curt 45036 |
| 1981-1993 | Dodge | W250 Truck | Dodge W250 Truck 2 Inch Receiver Loaded Trailer Towing Ball Mount 2 Inch Drop 8-1/4 Inch Length 750lb TW 7500lb GTW 2 Inch Tow Ball 5/8 Inch Hitch Pin & Clip Curt 45036 |
| 1957-1980 | Dodge | W300 Truck | Dodge W300 Truck 2 Inch Receiver Loaded Trailer Towing Ball Mount 2 Inch Drop 8-1/4 Inch Length 750lb TW 7500lb GTW 2 Inch Tow Ball 5/8 Inch Hitch Pin & Clip Curt 45036 |
| 1981-1993 | Dodge | W350 Truck | Dodge W350 Truck 2 Inch Receiver Loaded Trailer Towing Ball Mount 2 Inch Drop 8-1/4 Inch Length 750lb TW 7500lb GTW 2 Inch Tow Ball 5/8 Inch Hitch Pin & Clip Curt 45036 |
| 1961-1990 | Dodge | W400 Truck | Dodge W400 Truck 2 Inch Receiver Loaded Trailer Towing Ball Mount 2 Inch Drop 8-1/4 Inch Length 750lb TW 7500lb GTW 2 Inch Tow Ball 5/8 Inch Hitch Pin & Clip Curt 45036 |
| 1991-1992 | Eagle | 2000 GTX | Eagle 2000 GTX 2 Inch Receiver Loaded Trailer Towing Ball Mount 2 Inch Drop 8-1/4 Inch Length 750lb TW 7500lb GTW 2 Inch Tow Ball 5/8 Inch Hitch Pin & Clip Curt 45036 |
| 1988-1989 | Eagle | Medallion | Eagle Medallion 2 Inch Receiver Loaded Trailer Towing Ball Mount 2 Inch Drop 8-1/4 Inch Length 750lb TW 7500lb GTW 2 Inch Tow Ball 5/8 Inch Hitch Pin & Clip Curt 45036 |
| 1988-1992 | Eagle | Premier | Eagle Premier 2 Inch Receiver Loaded Trailer Towing Ball Mount 2 Inch Drop 8-1/4 Inch Length 750lb TW 7500lb GTW 2 Inch Tow Ball 5/8 Inch Hitch Pin & Clip Curt 45036 |
| 1988-1996 | Eagle | Summit | Eagle Summit 2 Inch Receiver Loaded Trailer Towing Ball Mount 2 Inch Drop 8-1/4 Inch Length 750lb TW 7500lb GTW 2 Inch Tow Ball 5/8 Inch Hitch Pin & Clip Curt 45036 |
| 1990-1998 | Eagle | Talon | Eagle Talon 2 Inch Receiver Loaded Trailer Towing Ball Mount 2 Inch Drop 8-1/4 Inch Length 750lb TW 7500lb GTW 2 Inch Tow Ball 5/8 Inch Hitch Pin & Clip Curt 45036 |
| 2008 | Eagle | Talon TSI | Eagle Talon TSI 2 Inch Receiver Loaded Trailer Towing Ball Mount 2 Inch Drop 8-1/4 Inch Length 750lb TW 7500lb GTW 2 Inch Tow Ball 5/8 Inch Hitch Pin & Clip Curt 45036 |
| 1993-1997 | Eagle | Vision | Eagle Vision 2 Inch Receiver Loaded Trailer Towing Ball Mount 2 Inch Drop 8-1/4 Inch Length 750lb TW 7500lb GTW 2 Inch Tow Ball 5/8 Inch Hitch Pin & Clip Curt 45036 |
| 1994-1997 | Ford | Aspire | Ford Aspire 2 Inch Receiver Loaded Trailer Towing Ball Mount 2 Inch Drop 8-1/4 Inch Length 750lb TW 7500lb GTW 2 Inch Tow Ball 5/8 Inch Hitch Pin & Clip Curt 45036 |
| 1966-1996 | Ford | Bronco | Ford Bronco 2 Inch Receiver Loaded Trailer Towing Ball Mount 2 Inch Drop 8-1/4 Inch Length 750lb TW 7500lb GTW 2 Inch Tow Ball 5/8 Inch Hitch Pin & Clip Curt 45036 |
| 1984-1990 | Ford | Bronco II | Ford Bronco II 2 Inch Receiver Loaded Trailer Towing Ball Mount 2 Inch Drop 8-1/4 Inch Length 750lb TW 7500lb GTW 2 Inch Tow Ball 5/8 Inch Hitch Pin & Clip Curt 45036 |
| 2013-2015 | Ford | C-Max | Ford C-Max 2 Inch Receiver Loaded Trailer Towing Ball Mount 2 Inch Drop 8-1/4 Inch Length 750lb TW 7500lb GTW 2 Inch Tow Ball 5/8 Inch Hitch Pin & Clip Curt 45036 |
| 1995-2000 | Ford | Contour | Ford Contour 2 Inch Receiver Loaded Trailer Towing Ball Mount 2 Inch Drop 8-1/4 Inch Length 750lb TW 7500lb GTW 2 Inch Tow Ball 5/8 Inch Hitch Pin & Clip Curt 45036 |
| 1955-1956 | Ford | Crown Victoria | 1955-56, 1980-11 Ford Crown Victoria 2 Inch Receiver Loaded Trailer Towing Ball Mount 2 Inch Drop 8-1/4 Inch Length 750lb TW 7500lb GTW 2 Inch Tow Ball 5/8 Inch Hitch Pin & Clip Curt 45036 |
| 1980-2011 | Ford | Crown Victoria | 1955-56, 1980-11 Ford Crown Victoria 2 Inch Receiver Loaded Trailer Towing Ball Mount 2 Inch Drop 8-1/4 Inch Length 750lb TW 7500lb GTW 2 Inch Tow Ball 5/8 Inch Hitch Pin & Clip Curt 45036 |
| 1961-1983 | Ford | E100 Van | Ford E100 Van 2 Inch Receiver Loaded Trailer Towing Ball Mount 2 Inch Drop 8-1/4 Inch Length 750lb TW 7500lb GTW 2 Inch Tow Ball 5/8 Inch Hitch Pin & Clip Curt 45036 |
| 1975-2014 | Ford | E150 Van | Ford E150 Van 2 Inch Receiver Loaded Trailer Towing Ball Mount 2 Inch Drop 8-1/4 Inch Length 750lb TW 7500lb GTW 2 Inch Tow Ball 5/8 Inch Hitch Pin & Clip Curt 45036 |
| 1968-1974 | Ford | E200 Van | Ford E200 Van 2 Inch Receiver Loaded Trailer Towing Ball Mount 2 Inch Drop 8-1/4 Inch Length 750lb TW 7500lb GTW 2 Inch Tow Ball 5/8 Inch Hitch Pin & Clip Curt 45036 |
| 1974-2014 | Ford | E250 Van | Ford E250 Van 2 Inch Receiver Loaded Trailer Towing Ball Mount 2 Inch Drop 8-1/4 Inch Length 750lb TW 7500lb GTW 2 Inch Tow Ball 5/8 Inch Hitch Pin & Clip Curt 45036 |
| 1969-1974 | Ford | E300 Van | Ford E300 Van 2 Inch Receiver Loaded Trailer Towing Ball Mount 2 Inch Drop 8-1/4 Inch Length 750lb TW 7500lb GTW 2 Inch Tow Ball 5/8 Inch Hitch Pin & Clip Curt 45036 |
| 1974-2014 | Ford | E350 Van | Ford E350 Van 2 Inch Receiver Loaded Trailer Towing Ball Mount 2 Inch Drop 8-1/4 Inch Length 750lb TW 7500lb GTW 2 Inch Tow Ball 5/8 Inch Hitch Pin & Clip Curt 45036 |
| 2007-2015 | Ford | Edge | Ford Edge 2 Inch Receiver Loaded Trailer Towing Ball Mount 2 Inch Drop 8-1/4 Inch Length 750lb TW 7500lb GTW 2 Inch Tow Ball 5/8 Inch Hitch Pin & Clip Curt 45036 |
| 1994 | Ford | Escape | 1994, 2001-16 Ford Escape 2 Inch Receiver Loaded Trailer Towing Ball Mount 2 Inch Drop 8-1/4 Inch Length 750lb TW 7500lb GTW 2 Inch Tow Ball 5/8 Inch Hitch Pin & Clip Curt 45036 |
| 2001-2016 | Ford | Escape | 1994, 2001-16 Ford Escape 2 Inch Receiver Loaded Trailer Towing Ball Mount 2 Inch Drop 8-1/4 Inch Length 750lb TW 7500lb GTW 2 Inch Tow Ball 5/8 Inch Hitch Pin & Clip Curt 45036 |
| 1981-2002 | Ford | Escort | Ford Escort 2 Inch Receiver Loaded Trailer Towing Ball Mount 2 Inch Drop 8-1/4 Inch Length 750lb TW 7500lb GTW 2 Inch Tow Ball 5/8 Inch Hitch Pin & Clip Curt 45036 |
| 2000-2005 | Ford | Excursion | Ford Excursion 2 Inch Receiver Loaded Trailer Towing Ball Mount 2 Inch Drop 8-1/4 Inch Length 750lb TW 7500lb GTW 2 Inch Tow Ball 5/8 Inch Hitch Pin & Clip Curt 45036 |
| 1997-2015 | Ford | Expedition | Ford Expedition 2 Inch Receiver Loaded Trailer Towing Ball Mount 2 Inch Drop 8-1/4 Inch Length 750lb TW 7500lb GTW 2 Inch Tow Ball 5/8 Inch Hitch Pin & Clip Curt 45036 |
| 1991-2015 | Ford | Explorer | Ford Explorer 2 Inch Receiver Loaded Trailer Towing Ball Mount 2 Inch Drop 8-1/4 Inch Length 750lb TW 7500lb GTW 2 Inch Tow Ball 5/8 Inch Hitch Pin & Clip Curt 45036 |
| 2001-2005 | Ford | Explorer Sport Trac | 2001-05, 2007-10 Ford Explorer Sport Trac 2 Inch Receiver Loaded Trailer Towing Ball Mount 2 Inch Drop 8-1/4 Inch Length 750lb TW 7500lb GTW 2 Inch Tow Ball 5/8 Inch Hitch Pin & Clip Curt 45036 |
| 2007-2010 | Ford | Explorer Sport Trac | 2001-05, 2007-10 Ford Explorer Sport Trac 2 Inch Receiver Loaded Trailer Towing Ball Mount 2 Inch Drop 8-1/4 Inch Length 750lb TW 7500lb GTW 2 Inch Tow Ball 5/8 Inch Hitch Pin & Clip Curt 45036 |
| 1953-1984 | Ford | F100 Truck | Ford F100 Truck 2 Inch Receiver Loaded Trailer Towing Ball Mount 2 Inch Drop 8-1/4 Inch Length 750lb TW 7500lb GTW 2 Inch Tow Ball 5/8 Inch Hitch Pin & Clip Curt 45036 |
| 2004 | Ford | F150 Heritage Truck | Ford F150 Heritage Truck 2 Inch Receiver Loaded Trailer Towing Ball Mount 2 Inch Drop 8-1/4 Inch Length 750lb TW 7500lb GTW 2 Inch Tow Ball 5/8 Inch Hitch Pin & Clip Curt 45036 |
| 1975-2016 | Ford | F150 Truck | Ford F150 Truck 2 Inch Receiver Loaded Trailer Towing Ball Mount 2 Inch Drop 8-1/4 Inch Length 750lb TW 7500lb GTW 2 Inch Tow Ball 5/8 Inch Hitch Pin & Clip Curt 45036 |
| 1997-1999 | Ford | F250 Light Duty Truck | Ford F250 Light Duty Truck 2 Inch Receiver Loaded Trailer Towing Ball Mount 2 Inch Drop 8-1/4 Inch Length 750lb TW 7500lb GTW 2 Inch Tow Ball 5/8 Inch Hitch Pin & Clip Curt 45036 |
| 1999-2015 | Ford | F250 Super Duty Truck | Ford F250 Super Duty Truck 2 Inch Receiver Loaded Trailer Towing Ball Mount 2 Inch Drop 8-1/4 Inch Length 750lb TW 7500lb GTW 2 Inch Tow Ball 5/8 Inch Hitch Pin & Clip Curt 45036 |
| 1953-1997 | Ford | F250 Truck | Ford F250 Truck 2 Inch Receiver Loaded Trailer Towing Ball Mount 2 Inch Drop 8-1/4 Inch Length 750lb TW 7500lb GTW 2 Inch Tow Ball 5/8 Inch Hitch Pin & Clip Curt 45036 |
| 1999-2015 | Ford | F350 Super Duty Truck | Ford F350 Super Duty Truck 2 Inch Receiver Loaded Trailer Towing Ball Mount 2 Inch Drop 8-1/4 Inch Length 750lb TW 7500lb GTW 2 Inch Tow Ball 5/8 Inch Hitch Pin & Clip Curt 45036 |
| 1953-1997 | Ford | F350 Truck | Ford F350 Truck 2 Inch Receiver Loaded Trailer Towing Ball Mount 2 Inch Drop 8-1/4 Inch Length 750lb TW 7500lb GTW 2 Inch Tow Ball 5/8 Inch Hitch Pin & Clip Curt 45036 |
| 1988-1997 | Ford | F450 Truck | 1988-97, 1999-15 Ford F450 Truck 2 Inch Receiver Loaded Trailer Towing Ball Mount 2 Inch Drop 8-1/4 Inch Length 750lb TW 7500lb GTW 2 Inch Tow Ball 5/8 Inch Hitch Pin & Clip Curt 45036 |
| 1999-2015 | Ford | F450 Truck | 1988-97, 1999-15 Ford F450 Truck 2 Inch Receiver Loaded Trailer Towing Ball Mount 2 Inch Drop 8-1/4 Inch Length 750lb TW 7500lb GTW 2 Inch Tow Ball 5/8 Inch Hitch Pin & Clip Curt 45036 |
| 1999-2015 | Ford | F550 Truck | Ford F550 Truck 2 Inch Receiver Loaded Trailer Towing Ball Mount 2 Inch Drop 8-1/4 Inch Length 750lb TW 7500lb GTW 2 Inch Tow Ball 5/8 Inch Hitch Pin & Clip Curt 45036 |
| 1980-1994 | Ford | F600 Truck | Ford F600 Truck 2 Inch Receiver Loaded Trailer Towing Ball Mount 2 Inch Drop 8-1/4 Inch Length 750lb TW 7500lb GTW 2 Inch Tow Ball 5/8 Inch Hitch Pin & Clip Curt 45036 |
| 1980-1998 | Ford | F700 Truck | Ford F700 Truck 2 Inch Receiver Loaded Trailer Towing Ball Mount 2 Inch Drop 8-1/4 Inch Length 750lb TW 7500lb GTW 2 Inch Tow Ball 5/8 Inch Hitch Pin & Clip Curt 45036 |
| 1980-1999 | Ford | F800 Truck | Ford F800 Truck 2 Inch Receiver Loaded Trailer Towing Ball Mount 2 Inch Drop 8-1/4 Inch Length 750lb TW 7500lb GTW 2 Inch Tow Ball 5/8 Inch Hitch Pin & Clip Curt 45036 |
| 1978-1983 | Ford | Fairmont | Ford Fairmont 2 Inch Receiver Loaded Trailer Towing Ball Mount 2 Inch Drop 8-1/4 Inch Length 750lb TW 7500lb GTW 2 Inch Tow Ball 5/8 Inch Hitch Pin & Clip Curt 45036 |
| 1960-1970 | Ford | Falcon | Ford Falcon 2 Inch Receiver Loaded Trailer Towing Ball Mount 2 Inch Drop 8-1/4 Inch Length 750lb TW 7500lb GTW 2 Inch Tow Ball 5/8 Inch Hitch Pin & Clip Curt 45036 |
| 1988-1993 | Ford | Festiva | Ford Festiva 2 Inch Receiver Loaded Trailer Towing Ball Mount 2 Inch Drop 8-1/4 Inch Length 750lb TW 7500lb GTW 2 Inch Tow Ball 5/8 Inch Hitch Pin & Clip Curt 45036 |
| 2009-2015 | Ford | Flex | Ford Flex 2 Inch Receiver Loaded Trailer Towing Ball Mount 2 Inch Drop 8-1/4 Inch Length 750lb TW 7500lb GTW 2 Inch Tow Ball 5/8 Inch Hitch Pin & Clip Curt 45036 |
| 2000-2015 | Ford | Focus | Ford Focus 2 Inch Receiver Loaded Trailer Towing Ball Mount 2 Inch Drop 8-1/4 Inch Length 750lb TW 7500lb GTW 2 Inch Tow Ball 5/8 Inch Hitch Pin & Clip Curt 45036 |
| 2015-2016 | Ford | Focus Electric | Ford Focus Electric 2 Inch Receiver Loaded Trailer Towing Ball Mount 2 Inch Drop 8-1/4 Inch Length 750lb TW 7500lb GTW 2 Inch Tow Ball 5/8 Inch Hitch Pin & Clip Curt 45036 |
| 2010-2015 | Ford | Fusion | Ford Fusion Hybrid 2 Inch Receiver Loaded Trailer Towing Ball Mount 2 Inch Drop 8-1/4 Inch Length 750lb TW 7500lb GTW 2 Inch Tow Ball 5/8 Inch Hitch Pin & Clip Curt 45036 |
| 1964-1969 | Ford | GT40 | Ford GT40 2 Inch Receiver Loaded Trailer Towing Ball Mount 2 Inch Drop 8-1/4 Inch Length 750lb TW 7500lb GTW 2 Inch Tow Ball 5/8 Inch Hitch Pin & Clip Curt 45036 |
| 1965-1986 | Ford | LTD | Ford LTD 2 Inch Receiver Loaded Trailer Towing Ball Mount 2 Inch Drop 8-1/4 Inch Length 750lb TW 7500lb GTW 2 Inch Tow Ball 5/8 Inch Hitch Pin & Clip Curt 45036 |
| 1970-1977 | Ford | Maverick | Ford Maverick 2 Inch Receiver Loaded Trailer Towing Ball Mount 2 Inch Drop 8-1/4 Inch Length 750lb TW 7500lb GTW 2 Inch Tow Ball 5/8 Inch Hitch Pin & Clip Curt 45036 |
| 1964-1973 | Ford | Mustang | 1964-73, 1979-15 Ford Mustang 2 Inch Receiver Loaded Trailer Towing Ball Mount 2 Inch Drop 8-1/4 Inch Length 750lb TW 7500lb GTW 2 Inch Tow Ball 5/8 Inch Hitch Pin & Clip Curt 45036 |
| 1979-2015 | Ford | Mustang | 1964-73, 1979-15 Ford Mustang 2 Inch Receiver Loaded Trailer Towing Ball Mount 2 Inch Drop 8-1/4 Inch Length 750lb TW 7500lb GTW 2 Inch Tow Ball 5/8 Inch Hitch Pin & Clip Curt 45036 |
| 1974-1978 | Ford | Mustang II | Ford Mustang II 2 Inch Receiver Loaded Trailer Towing Ball Mount 2 Inch Drop 8-1/4 Inch Length 750lb TW 7500lb GTW 2 Inch Tow Ball 5/8 Inch Hitch Pin & Clip Curt 45036 |
| 1957-1979 | Ford | Ranchero | Ford Ranchero 2 Inch Receiver Loaded Trailer Towing Ball Mount 2 Inch Drop 8-1/4 Inch Length 750lb TW 7500lb GTW 2 Inch Tow Ball 5/8 Inch Hitch Pin & Clip Curt 45036 |
| 1983-2011 | Ford | Ranger | Ford Ranger 2 Inch Receiver Loaded Trailer Towing Ball Mount 2 Inch Drop 8-1/4 Inch Length 750lb TW 7500lb GTW 2 Inch Tow Ball 5/8 Inch Hitch Pin & Clip Curt 45036 |
| 1986-2015 | Ford | Taurus | Ford Taurus 2 Inch Receiver Loaded Trailer Towing Ball Mount 2 Inch Drop 8-1/4 Inch Length 750lb TW 7500lb GTW 2 Inch Tow Ball 5/8 Inch Hitch Pin & Clip Curt 45036 |
| 2008-2009 | Ford | Taurus X | Ford Taurus X 2 Inch Receiver Loaded Trailer Towing Ball Mount 2 Inch Drop 8-1/4 Inch Length 750lb TW 7500lb GTW 2 Inch Tow Ball 5/8 Inch Hitch Pin & Clip Curt 45036 |
| 1984-1994 | Ford | Tempo | Ford Tempo 2 Inch Receiver Loaded Trailer Towing Ball Mount 2 Inch Drop 8-1/4 Inch Length 750lb TW 7500lb GTW 2 Inch Tow Ball 5/8 Inch Hitch Pin & Clip Curt 45036 |
| 1955-1997 | Ford | Thunderbird | 1955-97, 2002-05 Ford Thunderbird 2 Inch Receiver Loaded Trailer Towing Ball Mount 2 Inch Drop 8-1/4 Inch Length 750lb TW 7500lb GTW 2 Inch Tow Ball 5/8 Inch Hitch Pin & Clip Curt 45036 |
| 2002-2005 | Ford | Thunderbird | 1955-97, 2002-05 Ford Thunderbird 2 Inch Receiver Loaded Trailer Towing Ball Mount 2 Inch Drop 8-1/4 Inch Length 750lb TW 7500lb GTW 2 Inch Tow Ball 5/8 Inch Hitch Pin & Clip Curt 45036 |
| 1987-1989 | Ford | Windstar | 1987-89, 1995-03 Ford Windstar 2 Inch Receiver Loaded Trailer Towing Ball Mount 2 Inch Drop 8-1/4 Inch Length 750lb TW 7500lb GTW 2 Inch Tow Ball 5/8 Inch Hitch Pin & Clip Curt 45036 |
| 1995-2003 | Ford | Windstar | 1987-89, 1995-03 Ford Windstar 2 Inch Receiver Loaded Trailer Towing Ball Mount 2 Inch Drop 8-1/4 Inch Length 750lb TW 7500lb GTW 2 Inch Tow Ball 5/8 Inch Hitch Pin & Clip Curt 45036 |
| 2003 | Ford | ZX2 | Ford ZX2 2 Inch Receiver Loaded Trailer Towing Ball Mount 2 Inch Drop 8-1/4 Inch Length 750lb TW 7500lb GTW 2 Inch Tow Ball 5/8 Inch Hitch Pin & Clip Curt 45036 |
| 2011-2013 | Freightliner | 108SD | Freightliner 108SD 2 Inch Receiver Loaded Trailer Towing Ball Mount 2 Inch Drop 8-1/4 Inch Length 750lb TW 7500lb GTW 2 Inch Tow Ball 5/8 Inch Hitch Pin & Clip Curt 45036 |
| 2011-2013 | Freightliner | 114SD | Freightliner 114SD 2 Inch Receiver Loaded Trailer Towing Ball Mount 2 Inch Drop 8-1/4 Inch Length 750lb TW 7500lb GTW 2 Inch Tow Ball 5/8 Inch Hitch Pin & Clip Curt 45036 |
| 2004-2013 | Freightliner | C2 | Freightliner C2 2 Inch Receiver Loaded Trailer Towing Ball Mount 2 Inch Drop 8-1/4 Inch Length 750lb TW 7500lb GTW 2 Inch Tow Ball 5/8 Inch Hitch Pin & Clip Curt 45036 |
| 2002-2015 | Freightliner | Sprinter | Freightliner Sprinter 2 Inch Receiver Loaded Trailer Towing Ball Mount 2 Inch Drop 8-1/4 Inch Length 750lb TW 7500lb GTW 2 Inch Tow Ball 5/8 Inch Hitch Pin & Clip Curt 45036 |
| 1950-1986 | GMC | C1500 Truck | 1950-86, 1988-99 GMC C1500 Truck 2 Inch Receiver Loaded Trailer Towing Ball Mount 2 Inch Drop 8-1/4 Inch Length 750lb TW 7500lb GTW 2 Inch Tow Ball 5/8 Inch Hitch Pin & Clip Curt 45036 |
| 1988-1999 | GMC | C1500 Truck | 1950-86, 1988-99 GMC C1500 Truck 2 Inch Receiver Loaded Trailer Towing Ball Mount 2 Inch Drop 8-1/4 Inch Length 750lb TW 7500lb GTW 2 Inch Tow Ball 5/8 Inch Hitch Pin & Clip Curt 45036 |
| 1950-1986 | GMC | C2500 Truck | 1950-86, 1988-00 GMC C2500 Truck 2 Inch Receiver Loaded Trailer Towing Ball Mount 2 Inch Drop 8-1/4 Inch Length 750lb TW 7500lb GTW 2 Inch Tow Ball 5/8 Inch Hitch Pin & Clip Curt 45036 |
| 1988-2000 | GMC | C2500 Truck | 1950-86, 1988-00 GMC C2500 Truck 2 Inch Receiver Loaded Trailer Towing Ball Mount 2 Inch Drop 8-1/4 Inch Length 750lb TW 7500lb GTW 2 Inch Tow Ball 5/8 Inch Hitch Pin & Clip Curt 45036 |
| 1950-1986 | GMC | C3500 Truck | 1950-86, 1988-02 GMC C3500 Truck 2 Inch Receiver Loaded Trailer Towing Ball Mount 2 Inch Drop 8-1/4 Inch Length 750lb TW 7500lb GTW 2 Inch Tow Ball 5/8 Inch Hitch Pin & Clip Curt 45036 |
| 1988-2002 | GMC | C3500 Truck | 1950-86, 1988-02 GMC C3500 Truck 2 Inch Receiver Loaded Trailer Towing Ball Mount 2 Inch Drop 8-1/4 Inch Length 750lb TW 7500lb GTW 2 Inch Tow Ball 5/8 Inch Hitch Pin & Clip Curt 45036 |
| 2003-2009 | GMC | C4500 Topkick | GMC C4500 Topkick 2 Inch Receiver Loaded Trailer Towing Ball Mount 2 Inch Drop 8-1/4 Inch Length 750lb TW 7500lb GTW 2 Inch Tow Ball 5/8 Inch Hitch Pin & Clip Curt 45036 |
| 1990-1991 | GMC | C5000 Topkick | GMC C5000 Topkick 2 Inch Receiver Loaded Trailer Towing Ball Mount 2 Inch Drop 8-1/4 Inch Length 750lb TW 7500lb GTW 2 Inch Tow Ball 5/8 Inch Hitch Pin & Clip Curt 45036 |
| 2003-2009 | GMC | C5500 Topkick | GMC C5500 Topkick 2 Inch Receiver Loaded Trailer Towing Ball Mount 2 Inch Drop 8-1/4 Inch Length 750lb TW 7500lb GTW 2 Inch Tow Ball 5/8 Inch Hitch Pin & Clip Curt 45036 |
| 1990-1996 | GMC | C6000 Topkick | GMC C6000 Topkick 2 Inch Receiver Loaded Trailer Towing Ball Mount 2 Inch Drop 8-1/4 Inch Length 750lb TW 7500lb GTW 2 Inch Tow Ball 5/8 Inch Hitch Pin & Clip Curt 45036 |
| 1997-2009 | GMC | C6500 Topkick | GMC C6500 Topkick 2 Inch Receiver Loaded Trailer Towing Ball Mount 2 Inch Drop 8-1/4 Inch Length 750lb TW 7500lb GTW 2 Inch Tow Ball 5/8 Inch Hitch Pin & Clip Curt 45036 |
| 1990-1996 | GMC | C7000 Topkick | GMC C7000 Topkick 2 Inch Receiver Loaded Trailer Towing Ball Mount 2 Inch Drop 8-1/4 Inch Length 750lb TW 7500lb GTW 2 Inch Tow Ball 5/8 Inch Hitch Pin & Clip Curt 45036 |
| 1997-2009 | GMC | C7500 Topkick | GMC C7500 Topkick 2 Inch Receiver Loaded Trailer Towing Ball Mount 2 Inch Drop 8-1/4 Inch Length 750lb TW 7500lb GTW 2 Inch Tow Ball 5/8 Inch Hitch Pin & Clip Curt 45036 |
| 1978-1987 | GMC | Caballero | GMC Caballero 2 Inch Receiver Loaded Trailer Towing Ball Mount 2 Inch Drop 8-1/4 Inch Length 750lb TW 7500lb GTW 2 Inch Tow Ball 5/8 Inch Hitch Pin & Clip Curt 45036 |
| 2004-2015 | GMC | Canyon | GMC Canyon 2 Inch Receiver Loaded Trailer Towing Ball Mount 2 Inch Drop 8-1/4 Inch Length 750lb TW 7500lb GTW 2 Inch Tow Ball 5/8 Inch Hitch Pin & Clip Curt 45036 |
| 1998-2000 | GMC | Envoy | 1998-00, 2002-09 GMC Envoy 2 Inch Receiver Loaded Trailer Towing Ball Mount 2 Inch Drop 8-1/4 Inch Length 750lb TW 7500lb GTW 2 Inch Tow Ball 5/8 Inch Hitch Pin & Clip Curt 45036 |
| 2002-2009 | GMC | Envoy | 1998-00, 2002-09 GMC Envoy 2 Inch Receiver Loaded Trailer Towing Ball Mount 2 Inch Drop 8-1/4 Inch Length 750lb TW 7500lb GTW 2 Inch Tow Ball 5/8 Inch Hitch Pin & Clip Curt 45036 |
| 2002-2006 | GMC | Envoy XL | GMC Envoy XL 2 Inch Receiver Loaded Trailer Towing Ball Mount 2 Inch Drop 8-1/4 Inch Length 750lb TW 7500lb GTW 2 Inch Tow Ball 5/8 Inch Hitch Pin & Clip Curt 45036 |
| 2004-2005 | GMC | Envoy XUV | GMC Envoy XUV 2 Inch Receiver Loaded Trailer Towing Ball Mount 2 Inch Drop 8-1/4 Inch Length 750lb TW 7500lb GTW 2 Inch Tow Ball 5/8 Inch Hitch Pin & Clip Curt 45036 |
| 1970-1991 | GMC | Jimmy Full Size | GMC Jimmy Full Size 2 Inch Receiver Loaded Trailer Towing Ball Mount 2 Inch Drop 8-1/4 Inch Length 750lb TW 7500lb GTW 2 Inch Tow Ball 5/8 Inch Hitch Pin & Clip Curt 45036 |
| 1983-2001 | GMC | Jimmy S-15 | GMC Jimmy S-15 2 Inch Receiver Loaded Trailer Towing Ball Mount 2 Inch Drop 8-1/4 Inch Length 750lb TW 7500lb GTW 2 Inch Tow Ball 5/8 Inch Hitch Pin & Clip Curt 45036 |
| 1950-1986 | GMC | K1500 Truck | 1950-86, 1988-99 GMC K1500 Truck 2 Inch Receiver Loaded Trailer Towing Ball Mount 2 Inch Drop 8-1/4 Inch Length 750lb TW 7500lb GTW 2 Inch Tow Ball 5/8 Inch Hitch Pin & Clip Curt 45036 |
| 1988-1999 | GMC | K1500 Truck | 1950-86, 1988-99 GMC K1500 Truck 2 Inch Receiver Loaded Trailer Towing Ball Mount 2 Inch Drop 8-1/4 Inch Length 750lb TW 7500lb GTW 2 Inch Tow Ball 5/8 Inch Hitch Pin & Clip Curt 45036 |
| 1950-1986 | GMC | K2500 Truck | 1950-86, 1988-00 GMC K2500 Truck 2 Inch Receiver Loaded Trailer Towing Ball Mount 2 Inch Drop 8-1/4 Inch Length 750lb TW 7500lb GTW 2 Inch Tow Ball 5/8 Inch Hitch Pin & Clip Curt 45036 |
| 1988-2000 | GMC | K2500 Truck | 1950-86, 1988-00 GMC K2500 Truck 2 Inch Receiver Loaded Trailer Towing Ball Mount 2 Inch Drop 8-1/4 Inch Length 750lb TW 7500lb GTW 2 Inch Tow Ball 5/8 Inch Hitch Pin & Clip Curt 45036 |
| 1950-1986 | GMC | K3500 Truck | 1950-86, 1988-00 GMC K3500 Truck 2 Inch Receiver Loaded Trailer Towing Ball Mount 2 Inch Drop 8-1/4 Inch Length 750lb TW 7500lb GTW 2 Inch Tow Ball 5/8 Inch Hitch Pin & Clip Curt 45036 |
| 1988-2000 | GMC | K3500 Truck | 1950-86, 1988-00 GMC K3500 Truck 2 Inch Receiver Loaded Trailer Towing Ball Mount 2 Inch Drop 8-1/4 Inch Length 750lb TW 7500lb GTW 2 Inch Tow Ball 5/8 Inch Hitch Pin & Clip Curt 45036 |
| 1987 | GMC | R1500 Truck | GMC R1500 Truck 2 Inch Receiver Loaded Trailer Towing Ball Mount 2 Inch Drop 8-1/4 Inch Length 750lb TW 7500lb GTW 2 Inch Tow Ball 5/8 Inch Hitch Pin & Clip Curt 45036 |
| 1987-1989 | GMC | R2500 Truck | GMC R2500 Truck 2 Inch Receiver Loaded Trailer Towing Ball Mount 2 Inch Drop 8-1/4 Inch Length 750lb TW 7500lb GTW 2 Inch Tow Ball 5/8 Inch Hitch Pin & Clip Curt 45036 |
| 1987-1991 | GMC | R3500 Truck | GMC R3500 Truck 2 Inch Receiver Loaded Trailer Towing Ball Mount 2 Inch Drop 8-1/4 Inch Length 750lb TW 7500lb GTW 2 Inch Tow Ball 5/8 Inch Hitch Pin & Clip Curt 45036 |
| 1982-1990 | GMC | S-15 Pickup | GMC S-15 Pickup 2 Inch Receiver Loaded Trailer Towing Ball Mount 2 Inch Drop 8-1/4 Inch Length 750lb TW 7500lb GTW 2 Inch Tow Ball 5/8 Inch Hitch Pin & Clip Curt 45036 |
| 1991-2004 | GMC | S-15 Sonoma | GMC S-15 Sonoma 2 Inch Receiver Loaded Trailer Towing Ball Mount 2 Inch Drop 8-1/4 Inch Length 750lb TW 7500lb GTW 2 Inch Tow Ball 5/8 Inch Hitch Pin & Clip Curt 45036 |
| 1985-2005 | GMC | Safari | GMC Safari 2 Inch Receiver Loaded Trailer Towing Ball Mount 2 Inch Drop 8-1/4 Inch Length 750lb TW 7500lb GTW 2 Inch Tow Ball 5/8 Inch Hitch Pin & Clip Curt 45036 |
| 1996-2015 | GMC | Savana 1500 Van | GMC Savana 1500 Van 2 Inch Receiver Loaded Trailer Towing Ball Mount 2 Inch Drop 8-1/4 Inch Length 750lb TW 7500lb GTW 2 Inch Tow Ball 5/8 Inch Hitch Pin & Clip Curt 45036 |
| 1996-2015 | GMC | Savana 2500 Van | GMC Savana 2500 Van 2 Inch Receiver Loaded Trailer Towing Ball Mount 2 Inch Drop 8-1/4 Inch Length 750lb TW 7500lb GTW 2 Inch Tow Ball 5/8 Inch Hitch Pin & Clip Curt 45036 |
| 1996-2015 | GMC | Savana 3500 Van | GMC Savana 3500 Van 2 Inch Receiver Loaded Trailer Towing Ball Mount 2 Inch Drop 8-1/4 Inch Length 750lb TW 7500lb GTW 2 Inch Tow Ball 5/8 Inch Hitch Pin & Clip Curt 45036 |
| 1999-2015 | GMC | Sierra 1500 | GMC Sierra 1500 2 Inch Receiver Loaded Trailer Towing Ball Mount 2 Inch Drop 8-1/4 Inch Length 750lb TW 7500lb GTW 2 Inch Tow Ball 5/8 Inch Hitch Pin & Clip Curt 45036 |
| 2007 | GMC | Sierra 1500 Classic | GMC Sierra 1500 Classic 2 Inch Receiver Loaded Trailer Towing Ball Mount 2 Inch Drop 8-1/4 Inch Length 750lb TW 7500lb GTW 2 Inch Tow Ball 5/8 Inch Hitch Pin & Clip Curt 45036 |
| 2001-2003 | GMC | Sierra 1500 HD | 2001-03, 2005-06 GMC Sierra 1500 HD 2 Inch Receiver Loaded Trailer Towing Ball Mount 2 Inch Drop 8-1/4 Inch Length 750lb TW 7500lb GTW 2 Inch Tow Ball 5/8 Inch Hitch Pin & Clip Curt 45036 |
| 2005-2006 | GMC | Sierra 1500 HD | 2001-03, 2005-06 GMC Sierra 1500 HD 2 Inch Receiver Loaded Trailer Towing Ball Mount 2 Inch Drop 8-1/4 Inch Length 750lb TW 7500lb GTW 2 Inch Tow Ball 5/8 Inch Hitch Pin & Clip Curt 45036 |
| 2007 | GMC | Sierra 1500 HD Classic | GMC Sierra 1500 HD Classic 2 Inch Receiver Loaded Trailer Towing Ball Mount 2 Inch Drop 8-1/4 Inch Length 750lb TW 7500lb GTW 2 Inch Tow Ball 5/8 Inch Hitch Pin & Clip Curt 45036 |
| 1999-2004 | GMC | Sierra 2500 | GMC Sierra 2500 2 Inch Receiver Loaded Trailer Towing Ball Mount 2 Inch Drop 8-1/4 Inch Length 750lb TW 7500lb GTW 2 Inch Tow Ball 5/8 Inch Hitch Pin & Clip Curt 45036 |
| 2001-2015 | GMC | Sierra 2500 HD | GMC Sierra 2500 HD 2 Inch Receiver Loaded Trailer Towing Ball Mount 2 Inch Drop 8-1/4 Inch Length 750lb TW 7500lb GTW 2 Inch Tow Ball 5/8 Inch Hitch Pin & Clip Curt 45036 |
| 2007 | GMC | Sierra 2500 HD Classic | GMC Sierra 2500 HD Classic 2 Inch Receiver Loaded Trailer Towing Ball Mount 2 Inch Drop 8-1/4 Inch Length 750lb TW 7500lb GTW 2 Inch Tow Ball 5/8 Inch Hitch Pin & Clip Curt 45036 |
| 2001-2015 | GMC | Sierra 3500 | GMC Sierra 3500 2 Inch Receiver Loaded Trailer Towing Ball Mount 2 Inch Drop 8-1/4 Inch Length 750lb TW 7500lb GTW 2 Inch Tow Ball 5/8 Inch Hitch Pin & Clip Curt 45036 |
| 2007 | GMC | Sierra 3500 Classic | GMC Sierra 3500 Classic 2 Inch Receiver Loaded Trailer Towing Ball Mount 2 Inch Drop 8-1/4 Inch Length 750lb TW 7500lb GTW 2 Inch Tow Ball 5/8 Inch Hitch Pin & Clip Curt 45036 |
| 2011-2015 | GMC | Sierra Denali 2500 HD | GMC Sierra Denali 2500 HD 2 Inch Receiver Loaded Trailer Towing Ball Mount 2 Inch Drop 8-1/4 Inch Length 750lb TW 7500lb GTW 2 Inch Tow Ball 5/8 Inch Hitch Pin & Clip Curt 45036 |
| 2011-2015 | GMC | Sierra Denali 3500 HD | GMC Sierra Denali 3500 HD 2 Inch Receiver Loaded Trailer Towing Ball Mount 2 Inch Drop 8-1/4 Inch Length 750lb TW 7500lb GTW 2 Inch Tow Ball 5/8 Inch Hitch Pin & Clip Curt 45036 |
| 1970-1977 | GMC | Sprint | GMC Sprint 2 Inch Receiver Loaded Trailer Towing Ball Mount 2 Inch Drop 8-1/4 Inch Length 750lb TW 7500lb GTW 2 Inch Tow Ball 5/8 Inch Hitch Pin & Clip Curt 45036 |
| 1960-1966 | GMC | Suburban C1000 | GMC Suburban C1000 2 Inch Receiver Loaded Trailer Towing Ball Mount 2 Inch Drop 8-1/4 Inch Length 750lb TW 7500lb GTW 2 Inch Tow Ball 5/8 Inch Hitch Pin & Clip Curt 45036 |
| 1967-1986 | GMC | Suburban C1500 | 1967-86, 1992-99 GMC Suburban C1500 2 Inch Receiver Loaded Trailer Towing Ball Mount 2 Inch Drop 8-1/4 Inch Length 750lb TW 7500lb GTW 2 Inch Tow Ball 5/8 Inch Hitch Pin & Clip Curt 45036 |
| 1992-1999 | GMC | Suburban C1500 | 1967-86, 1992-99 GMC Suburban C1500 2 Inch Receiver Loaded Trailer Towing Ball Mount 2 Inch Drop 8-1/4 Inch Length 750lb TW 7500lb GTW 2 Inch Tow Ball 5/8 Inch Hitch Pin & Clip Curt 45036 |
| 1967-1986 | GMC | Suburban C2500 | 1967-86, 1992-99 GMC Suburban C2500 2 Inch Receiver Loaded Trailer Towing Ball Mount 2 Inch Drop 8-1/4 Inch Length 750lb TW 7500lb GTW 2 Inch Tow Ball 5/8 Inch Hitch Pin & Clip Curt 45036 |
| 1992-1999 | GMC | Suburban C2500 | 1967-86, 1992-99 GMC Suburban C2500 2 Inch Receiver Loaded Trailer Towing Ball Mount 2 Inch Drop 8-1/4 Inch Length 750lb TW 7500lb GTW 2 Inch Tow Ball 5/8 Inch Hitch Pin & Clip Curt 45036 |
| 1960-1966 | GMC | Suburban K1000 | GMC Suburban K1000 2 Inch Receiver Loaded Trailer Towing Ball Mount 2 Inch Drop 8-1/4 Inch Length 750lb TW 7500lb GTW 2 Inch Tow Ball 5/8 Inch Hitch Pin & Clip Curt 45036 |
| 1967-1986 | GMC | Suburban K1500 | 1967-86, 1992-99 GMC Suburban K1500 2 Inch Receiver Loaded Trailer Towing Ball Mount 2 Inch Drop 8-1/4 Inch Length 750lb TW 7500lb GTW 2 Inch Tow Ball 5/8 Inch Hitch Pin & Clip Curt 45036 |
| 1992-1999 | GMC | Suburban K1500 | 1967-86, 1992-99 GMC Suburban K1500 2 Inch Receiver Loaded Trailer Towing Ball Mount 2 Inch Drop 8-1/4 Inch Length 750lb TW 7500lb GTW 2 Inch Tow Ball 5/8 Inch Hitch Pin & Clip Curt 45036 |
| 1967-1986 | GMC | Suburban K2500 | 1967-86, 1992-99 GMC Suburban K2500 2 Inch Receiver Loaded Trailer Towing Ball Mount 2 Inch Drop 8-1/4 Inch Length 750lb TW 7500lb GTW 2 Inch Tow Ball 5/8 Inch Hitch Pin & Clip Curt 45036 |
| 1992-1999 | GMC | Suburban K2500 | 1967-86, 1992-99 GMC Suburban K2500 2 Inch Receiver Loaded Trailer Towing Ball Mount 2 Inch Drop 8-1/4 Inch Length 750lb TW 7500lb GTW 2 Inch Tow Ball 5/8 Inch Hitch Pin & Clip Curt 45036 |
| 1987-1991 | GMC | Suburban R1500 | GMC Suburban R1500 2 Inch Receiver Loaded Trailer Towing Ball Mount 2 Inch Drop 8-1/4 Inch Length 750lb TW 7500lb GTW 2 Inch Tow Ball 5/8 Inch Hitch Pin & Clip Curt 45036 |
| 1987-1991 | GMC | Suburban R2500 | GMC Suburban R2500 2 Inch Receiver Loaded Trailer Towing Ball Mount 2 Inch Drop 8-1/4 Inch Length 750lb TW 7500lb GTW 2 Inch Tow Ball 5/8 Inch Hitch Pin & Clip Curt 45036 |
| 1987-1991 | GMC | Suburban V1500 | GMC Suburban V1500 2 Inch Receiver Loaded Trailer Towing Ball Mount 2 Inch Drop 8-1/4 Inch Length 750lb TW 7500lb GTW 2 Inch Tow Ball 5/8 Inch Hitch Pin & Clip Curt 45036 |
| 1987-1991 | GMC | Suburban V2500 | GMC Suburban V2500 2 Inch Receiver Loaded Trailer Towing Ball Mount 2 Inch Drop 8-1/4 Inch Length 750lb TW 7500lb GTW 2 Inch Tow Ball 5/8 Inch Hitch Pin & Clip Curt 45036 |
| 1991 | GMC | Syclone | GMC Syclone 2 Inch Receiver Loaded Trailer Towing Ball Mount 2 Inch Drop 8-1/4 Inch Length 750lb TW 7500lb GTW 2 Inch Tow Ball 5/8 Inch Hitch Pin & Clip Curt 45036 |
| 1992-1993 | GMC | Typhoon | GMC Typhoon 2 Inch Receiver Loaded Trailer Towing Ball Mount 2 Inch Drop 8-1/4 Inch Length 750lb TW 7500lb GTW 2 Inch Tow Ball 5/8 Inch Hitch Pin & Clip Curt 45036 |
| 1987 | GMC | V1500 Truck | GMC V1500 Truck 2 Inch Receiver Loaded Trailer Towing Ball Mount 2 Inch Drop 8-1/4 Inch Length 750lb TW 7500lb GTW 2 Inch Tow Ball 5/8 Inch Hitch Pin & Clip Curt 45036 |
| 1987-1989 | GMC | V2500 Truck | GMC V2500 Truck 2 Inch Receiver Loaded Trailer Towing Ball Mount 2 Inch Drop 8-1/4 Inch Length 750lb TW 7500lb GTW 2 Inch Tow Ball 5/8 Inch Hitch Pin & Clip Curt 45036 |
| 1987-1991 | GMC | V3500 Truck | GMC V3500 Truck 2 Inch Receiver Loaded Trailer Towing Ball Mount 2 Inch Drop 8-1/4 Inch Length 750lb TW 7500lb GTW 2 Inch Tow Ball 5/8 Inch Hitch Pin & Clip Curt 45036 |
| 1964-1996 | GMC | Van | GMC Van 2 Inch Receiver Loaded Trailer Towing Ball Mount 2 Inch Drop 8-1/4 Inch Length 750lb TW 7500lb GTW 2 Inch Tow Ball 5/8 Inch Hitch Pin & Clip Curt 45036 |
| 1960-1999 | GMC | Van - P Series Forward Control | GMC Van - P Series Forward Control 2 Inch Receiver Loaded Trailer Towing Ball Mount 2 Inch Drop 8-1/4 Inch Length 750lb TW 7500lb GTW 2 Inch Tow Ball 5/8 Inch Hitch Pin & Clip Curt 45036 |
| 1992-2015 | GMC | Yukon | GMC Yukon 2 Inch Receiver Loaded Trailer Towing Ball Mount 2 Inch Drop 8-1/4 Inch Length 750lb TW 7500lb GTW 2 Inch Tow Ball 5/8 Inch Hitch Pin & Clip Curt 45036 |
| 2014-2015 | GMC | Yukon XL | GMC Yukon XL 2 Inch Receiver Loaded Trailer Towing Ball Mount 2 Inch Drop 8-1/4 Inch Length 750lb TW 7500lb GTW 2 Inch Tow Ball 5/8 Inch Hitch Pin & Clip Curt 45036 |
| 2000-2013 | GMC | Yukon XL 1500 | GMC Yukon XL 1500 2 Inch Receiver Loaded Trailer Towing Ball Mount 2 Inch Drop 8-1/4 Inch Length 750lb TW 7500lb GTW 2 Inch Tow Ball 5/8 Inch Hitch Pin & Clip Curt 45036 |
| 2000-2013 | GMC | Yukon XL 2500 | GMC Yukon XL 2500 2 Inch Receiver Loaded Trailer Towing Ball Mount 2 Inch Drop 8-1/4 Inch Length 750lb TW 7500lb GTW 2 Inch Tow Ball 5/8 Inch Hitch Pin & Clip Curt 45036 |
| 1989-1997 | Geo | Metro | Geo Metro 2 Inch Receiver Loaded Trailer Towing Ball Mount 2 Inch Drop 8-1/4 Inch Length 750lb TW 7500lb GTW 2 Inch Tow Ball 5/8 Inch Hitch Pin & Clip Curt 45036 |
| 1989-1997 | Geo | Prizm | Geo Prizm 2 Inch Receiver Loaded Trailer Towing Ball Mount 2 Inch Drop 8-1/4 Inch Length 750lb TW 7500lb GTW 2 Inch Tow Ball 5/8 Inch Hitch Pin & Clip Curt 45036 |
| 1989 | Geo | Spectrum | Geo Spectrum 2 Inch Receiver Loaded Trailer Towing Ball Mount 2 Inch Drop 8-1/4 Inch Length 750lb TW 7500lb GTW 2 Inch Tow Ball 5/8 Inch Hitch Pin & Clip Curt 45036 |
| 1990-1993 | Geo | Storm | Geo Storm 2 Inch Receiver Loaded Trailer Towing Ball Mount 2 Inch Drop 8-1/4 Inch Length 750lb TW 7500lb GTW 2 Inch Tow Ball 5/8 Inch Hitch Pin & Clip Curt 45036 |
| 1989 | Geo | Sunburst | Geo Sunburst 2 Inch Receiver Loaded Trailer Towing Ball Mount 2 Inch Drop 8-1/4 Inch Length 750lb TW 7500lb GTW 2 Inch Tow Ball 5/8 Inch Hitch Pin & Clip Curt 45036 |
| 1986-1997 | Geo | Tracker | Geo Tracker 2 Inch Receiver Loaded Trailer Towing Ball Mount 2 Inch Drop 8-1/4 Inch Length 750lb TW 7500lb GTW 2 Inch Tow Ball 5/8 Inch Hitch Pin & Clip Curt 45036 |
| 1969-1972 | Honda | 600 | Honda 600 2 Inch Receiver Loaded Trailer Towing Ball Mount 2 Inch Drop 8-1/4 Inch Length 750lb TW 7500lb GTW 2 Inch Tow Ball 5/8 Inch Hitch Pin & Clip Curt 45036 |
| 1976-2015 | Honda | Accord | Honda Accord 2 Inch Receiver Loaded Trailer Towing Ball Mount 2 Inch Drop 8-1/4 Inch Length 750lb TW 7500lb GTW 2 Inch Tow Ball 5/8 Inch Hitch Pin & Clip Curt 45036 |
| 1997-2015 | Honda | CR-V | Honda CR-V 2 Inch Receiver Loaded Trailer Towing Ball Mount 2 Inch Drop 8-1/4 Inch Length 750lb TW 7500lb GTW 2 Inch Tow Ball 5/8 Inch Hitch Pin & Clip Curt 45036 |
| 2011-2015 | Honda | CR-Z | Honda CR-Z 2 Inch Receiver Loaded Trailer Towing Ball Mount 2 Inch Drop 8-1/4 Inch Length 750lb TW 7500lb GTW 2 Inch Tow Ball 5/8 Inch Hitch Pin & Clip Curt 45036 |
| 1984-1991 | Honda | CRX | Honda CRX 2 Inch Receiver Loaded Trailer Towing Ball Mount 2 Inch Drop 8-1/4 Inch Length 750lb TW 7500lb GTW 2 Inch Tow Ball 5/8 Inch Hitch Pin & Clip Curt 45036 |
| 1973-2015 | Honda | Civic | Honda Civic 2 Inch Receiver Loaded Trailer Towing Ball Mount 2 Inch Drop 8-1/4 Inch Length 750lb TW 7500lb GTW 2 Inch Tow Ball 5/8 Inch Hitch Pin & Clip Curt 45036 |
| 1993-1997 | Honda | Civic Del Sol | Honda Civic Del Sol 2 Inch Receiver Loaded Trailer Towing Ball Mount 2 Inch Drop 8-1/4 Inch Length 750lb TW 7500lb GTW 2 Inch Tow Ball 5/8 Inch Hitch Pin & Clip Curt 45036 |
| 1984-1989 | Honda | Civic Wagovan | Honda Civic Wagovan 2 Inch Receiver Loaded Trailer Towing Ball Mount 2 Inch Drop 8-1/4 Inch Length 750lb TW 7500lb GTW 2 Inch Tow Ball 5/8 Inch Hitch Pin & Clip Curt 45036 |
| 2010-2015 | Honda | Crosstour | Honda Crosstour 2 Inch Receiver Loaded Trailer Towing Ball Mount 2 Inch Drop 8-1/4 Inch Length 750lb TW 7500lb GTW 2 Inch Tow Ball 5/8 Inch Hitch Pin & Clip Curt 45036 |
| 1997-1999 | Honda | EV-Plus | Honda EV-Plus 2 Inch Receiver Loaded Trailer Towing Ball Mount 2 Inch Drop 8-1/4 Inch Length 750lb TW 7500lb GTW 2 Inch Tow Ball 5/8 Inch Hitch Pin & Clip Curt 45036 |
| 2003-2011 | Honda | Element | Honda Element 2 Inch Receiver Loaded Trailer Towing Ball Mount 2 Inch Drop 8-1/4 Inch Length 750lb TW 7500lb GTW 2 Inch Tow Ball 5/8 Inch Hitch Pin & Clip Curt 45036 |
| 2007-2014 | Honda | FIT | Honda FIT 2 Inch Receiver Loaded Trailer Towing Ball Mount 2 Inch Drop 8-1/4 Inch Length 750lb TW 7500lb GTW 2 Inch Tow Ball 5/8 Inch Hitch Pin & Clip Curt 45036 |
| 2000-2014 | Honda | Insight | Honda Insight 2 Inch Receiver Loaded Trailer Towing Ball Mount 2 Inch Drop 8-1/4 Inch Length 750lb TW 7500lb GTW 2 Inch Tow Ball 5/8 Inch Hitch Pin & Clip Curt 45036 |
| 1995-2015 | Honda | Odyssey | Honda Odyssey 2 Inch Receiver Loaded Trailer Towing Ball Mount 2 Inch Drop 8-1/4 Inch Length 750lb TW 7500lb GTW 2 Inch Tow Ball 5/8 Inch Hitch Pin & Clip Curt 45036 |
| 1994-2002 | Honda | Passport | Honda Passport 2 Inch Receiver Loaded Trailer Towing Ball Mount 2 Inch Drop 8-1/4 Inch Length 750lb TW 7500lb GTW 2 Inch Tow Ball 5/8 Inch Hitch Pin & Clip Curt 45036 |
| 1979-2001 | Honda | Prelude | Honda Prelude 2 Inch Receiver Loaded Trailer Towing Ball Mount 2 Inch Drop 8-1/4 Inch Length 750lb TW 7500lb GTW 2 Inch Tow Ball 5/8 Inch Hitch Pin & Clip Curt 45036 |
| 2000-2009 | Honda | S2000 | Honda S2000 2 Inch Receiver Loaded Trailer Towing Ball Mount 2 Inch Drop 8-1/4 Inch Length 750lb TW 7500lb GTW 2 Inch Tow Ball 5/8 Inch Hitch Pin & Clip Curt 45036 |
| 2002-2010 | Hummer | H2 | Hummer H2 2 Inch Receiver Loaded Trailer Towing Ball Mount 2 Inch Drop 8-1/4 Inch Length 750lb TW 7500lb GTW 2 Inch Tow Ball 5/8 Inch Hitch Pin & Clip Curt 45036 |
| 2004-2010 | Hummer | H3 | Hummer H3 2 Inch Receiver Loaded Trailer Towing Ball Mount 2 Inch Drop 8-1/4 Inch Length 750lb TW 7500lb GTW 2 Inch Tow Ball 5/8 Inch Hitch Pin & Clip Curt 45036 |
| 2009-2010 | Hummer | H3T | Hummer H3T 2 Inch Receiver Loaded Trailer Towing Ball Mount 2 Inch Drop 8-1/4 Inch Length 750lb TW 7500lb GTW 2 Inch Tow Ball 5/8 Inch Hitch Pin & Clip Curt 45036 |
| 1995-2015 | Hyundai | Accent | Hyundai Accent 2 Inch Receiver Loaded Trailer Towing Ball Mount 2 Inch Drop 8-1/4 Inch Length 750lb TW 7500lb GTW 2 Inch Tow Ball 5/8 Inch Hitch Pin & Clip Curt 45036 |
| 2006-2014 | Hyundai | Azera | Hyundai Azera 2 Inch Receiver Loaded Trailer Towing Ball Mount 2 Inch Drop 8-1/4 Inch Length 750lb TW 7500lb GTW 2 Inch Tow Ball 5/8 Inch Hitch Pin & Clip Curt 45036 |
| 1992-2015 | Hyundai | Elantra | Hyundai Elantra 2 Inch Receiver Loaded Trailer Towing Ball Mount 2 Inch Drop 8-1/4 Inch Length 750lb TW 7500lb GTW 2 Inch Tow Ball 5/8 Inch Hitch Pin & Clip Curt 45036 |
| 2007-2010 | Hyundai | Entourage | Hyundai Entourage 2 Inch Receiver Loaded Trailer Towing Ball Mount 2 Inch Drop 8-1/4 Inch Length 750lb TW 7500lb GTW 2 Inch Tow Ball 5/8 Inch Hitch Pin & Clip Curt 45036 |
| 2011-2014 | Hyundai | Equus | Hyundai Equus 2 Inch Receiver Loaded Trailer Towing Ball Mount 2 Inch Drop 8-1/4 Inch Length 750lb TW 7500lb GTW 2 Inch Tow Ball 5/8 Inch Hitch Pin & Clip Curt 45036 |
| 1986-1994 | Hyundai | Excel | Hyundai Excel 2 Inch Receiver Loaded Trailer Towing Ball Mount 2 Inch Drop 8-1/4 Inch Length 750lb TW 7500lb GTW 2 Inch Tow Ball 5/8 Inch Hitch Pin & Clip Curt 45036 |
| 2001-2015 | Hyundai | Santa Fe | Hyundai Santa Fe 2 Inch Receiver Loaded Trailer Towing Ball Mount 2 Inch Drop 8-1/4 Inch Length 750lb TW 7500lb GTW 2 Inch Tow Ball 5/8 Inch Hitch Pin & Clip Curt 45036 |
| 1991-1995 | Hyundai | Scoupe | Hyundai Scoupe 2 Inch Receiver Loaded Trailer Towing Ball Mount 2 Inch Drop 8-1/4 Inch Length 750lb TW 7500lb GTW 2 Inch Tow Ball 5/8 Inch Hitch Pin & Clip Curt 45036 |
| 1997-2001 | Hyundai | Tiburon | 1997-01, 2003-08 Hyundai Tiburon 2 Inch Receiver Loaded Trailer Towing Ball Mount 2 Inch Drop 8-1/4 Inch Length 750lb TW 7500lb GTW 2 Inch Tow Ball 5/8 Inch Hitch Pin & Clip Curt 45036 |
| 2003-2008 | Hyundai | Tiburon | 1997-01, 2003-08 Hyundai Tiburon 2 Inch Receiver Loaded Trailer Towing Ball Mount 2 Inch Drop 8-1/4 Inch Length 750lb TW 7500lb GTW 2 Inch Tow Ball 5/8 Inch Hitch Pin & Clip Curt 45036 |
| 2005-2015 | Hyundai | Tucson | Hyundai Tucson 2 Inch Receiver Loaded Trailer Towing Ball Mount 2 Inch Drop 8-1/4 Inch Length 750lb TW 7500lb GTW 2 Inch Tow Ball 5/8 Inch Hitch Pin & Clip Curt 45036 |
| 2012-2014 | Hyundai | Veloster | Hyundai Veloster 2 Inch Receiver Loaded Trailer Towing Ball Mount 2 Inch Drop 8-1/4 Inch Length 750lb TW 7500lb GTW 2 Inch Tow Ball 5/8 Inch Hitch Pin & Clip Curt 45036 |
| 2007-2012 | Hyundai | Veracruz | Hyundai Veracruz 2 Inch Receiver Loaded Trailer Towing Ball Mount 2 Inch Drop 8-1/4 Inch Length 750lb TW 7500lb GTW 2 Inch Tow Ball 5/8 Inch Hitch Pin & Clip Curt 45036 |
| 2001 | Hyundai | XG300 | Hyundai XG300 2 Inch Receiver Loaded Trailer Towing Ball Mount 2 Inch Drop 8-1/4 Inch Length 750lb TW 7500lb GTW 2 Inch Tow Ball 5/8 Inch Hitch Pin & Clip Curt 45036 |
| 2002-2005 | Hyundai | XG350 | Hyundai XG350 2 Inch Receiver Loaded Trailer Towing Ball Mount 2 Inch Drop 8-1/4 Inch Length 750lb TW 7500lb GTW 2 Inch Tow Ball 5/8 Inch Hitch Pin & Clip Curt 45036 |
| 2008-2012 | Infiniti | EX35 | Infiniti EX35 2 Inch Receiver Loaded Trailer Towing Ball Mount 2 Inch Drop 8-1/4 Inch Length 750lb TW 7500lb GTW 2 Inch Tow Ball 5/8 Inch Hitch Pin & Clip Curt 45036 |
| 2013-2014 | Infiniti | EX37 | Infiniti EX37 2 Inch Receiver Loaded Trailer Towing Ball Mount 2 Inch Drop 8-1/4 Inch Length 750lb TW 7500lb GTW 2 Inch Tow Ball 5/8 Inch Hitch Pin & Clip Curt 45036 |
| 2003-2012 | Infiniti | FX35 | Infiniti FX35 2 Inch Receiver Loaded Trailer Towing Ball Mount 2 Inch Drop 8-1/4 Inch Length 750lb TW 7500lb GTW 2 Inch Tow Ball 5/8 Inch Hitch Pin & Clip Curt 45036 |
| 2013 | Infiniti | FX37 | Infiniti FX37 2 Inch Receiver Loaded Trailer Towing Ball Mount 2 Inch Drop 8-1/4 Inch Length 750lb TW 7500lb GTW 2 Inch Tow Ball 5/8 Inch Hitch Pin & Clip Curt 45036 |
| 1991-1996 | Infiniti | G20 | 1991-96, 1999-02 Infiniti G20 2 Inch Receiver Loaded Trailer Towing Ball Mount 2 Inch Drop 8-1/4 Inch Length 750lb TW 7500lb GTW 2 Inch Tow Ball 5/8 Inch Hitch Pin & Clip Curt 45036 |
| 1999-2002 | Infiniti | G20 | 1991-96, 1999-02 Infiniti G20 2 Inch Receiver Loaded Trailer Towing Ball Mount 2 Inch Drop 8-1/4 Inch Length 750lb TW 7500lb GTW 2 Inch Tow Ball 5/8 Inch Hitch Pin & Clip Curt 45036 |
| 2011-2012 | Infiniti | G25 | Infiniti G25 2 Inch Receiver Loaded Trailer Towing Ball Mount 2 Inch Drop 8-1/4 Inch Length 750lb TW 7500lb GTW 2 Inch Tow Ball 5/8 Inch Hitch Pin & Clip Curt 45036 |
| 2003-2008 | Infiniti | G35 | Infiniti G35 2 Inch Receiver Loaded Trailer Towing Ball Mount 2 Inch Drop 8-1/4 Inch Length 750lb TW 7500lb GTW 2 Inch Tow Ball 5/8 Inch Hitch Pin & Clip Curt 45036 |
| 2008-2013 | Infiniti | G37 | Infiniti G37 2 Inch Receiver Loaded Trailer Towing Ball Mount 2 Inch Drop 8-1/4 Inch Length 750lb TW 7500lb GTW 2 Inch Tow Ball 5/8 Inch Hitch Pin & Clip Curt 45036 |
| 1996-2001 | Infiniti | I30 | Infiniti I30 2 Inch Receiver Loaded Trailer Towing Ball Mount 2 Inch Drop 8-1/4 Inch Length 750lb TW 7500lb GTW 2 Inch Tow Ball 5/8 Inch Hitch Pin & Clip Curt 45036 |
| 2002-2004 | Infiniti | I35 | Infiniti I35 2 Inch Receiver Loaded Trailer Towing Ball Mount 2 Inch Drop 8-1/4 Inch Length 750lb TW 7500lb GTW 2 Inch Tow Ball 5/8 Inch Hitch Pin & Clip Curt 45036 |
| 2013 | Infiniti | JX35 | Infiniti JX35 2 Inch Receiver Loaded Trailer Towing Ball Mount 2 Inch Drop 8-1/4 Inch Length 750lb TW 7500lb GTW 2 Inch Tow Ball 5/8 Inch Hitch Pin & Clip Curt 45036 |
| 1990-1992 | Infiniti | M30 | Infiniti M30 2 Inch Receiver Loaded Trailer Towing Ball Mount 2 Inch Drop 8-1/4 Inch Length 750lb TW 7500lb GTW 2 Inch Tow Ball 5/8 Inch Hitch Pin & Clip Curt 45036 |
| 2006-2010 | Infiniti | M35 | Infiniti M35 2 Inch Receiver Loaded Trailer Towing Ball Mount 2 Inch Drop 8-1/4 Inch Length 750lb TW 7500lb GTW 2 Inch Tow Ball 5/8 Inch Hitch Pin & Clip Curt 45036 |
| 2012-2013 | Infiniti | M35h | Infiniti M35h 2 Inch Receiver Loaded Trailer Towing Ball Mount 2 Inch Drop 8-1/4 Inch Length 750lb TW 7500lb GTW 2 Inch Tow Ball 5/8 Inch Hitch Pin & Clip Curt 45036 |
| 2011-2013 | Infiniti | M37 | Infiniti M37 2 Inch Receiver Loaded Trailer Towing Ball Mount 2 Inch Drop 8-1/4 Inch Length 750lb TW 7500lb GTW 2 Inch Tow Ball 5/8 Inch Hitch Pin & Clip Curt 45036 |
| 2003-2004 | Infiniti | M45 | 2003-04, 2006-10 Infiniti M45 2 Inch Receiver Loaded Trailer Towing Ball Mount 2 Inch Drop 8-1/4 Inch Length 750lb TW 7500lb GTW 2 Inch Tow Ball 5/8 Inch Hitch Pin & Clip Curt 45036 |
| 2006-2010 | Infiniti | M45 | 2003-04, 2006-10 Infiniti M45 2 Inch Receiver Loaded Trailer Towing Ball Mount 2 Inch Drop 8-1/4 Inch Length 750lb TW 7500lb GTW 2 Inch Tow Ball 5/8 Inch Hitch Pin & Clip Curt 45036 |
| 2011-2013 | Infiniti | M56 | Infiniti M56 2 Inch Receiver Loaded Trailer Towing Ball Mount 2 Inch Drop 8-1/4 Inch Length 750lb TW 7500lb GTW 2 Inch Tow Ball 5/8 Inch Hitch Pin & Clip Curt 45036 |
| 1997-2003 | Infiniti | QX4 | Infiniti QX4 2 Inch Receiver Loaded Trailer Towing Ball Mount 2 Inch Drop 8-1/4 Inch Length 750lb TW 7500lb GTW 2 Inch Tow Ball 5/8 Inch Hitch Pin & Clip Curt 45036 |
| 2004-2013 | Infiniti | QX56 | Infiniti QX56 2 Inch Receiver Loaded Trailer Towing Ball Mount 2 Inch Drop 8-1/4 Inch Length 750lb TW 7500lb GTW 2 Inch Tow Ball 5/8 Inch Hitch Pin & Clip Curt 45036 |
| 2014-2015 | Infiniti | QX70 | Infiniti QX70 2 Inch Receiver Loaded Trailer Towing Ball Mount 2 Inch Drop 8-1/4 Inch Length 750lb TW 7500lb GTW 2 Inch Tow Ball 5/8 Inch Hitch Pin & Clip Curt 45036 |
| 1989-2004 | International | 3800 Series | International 3800 Series 2 Inch Receiver Loaded Trailer Towing Ball Mount 2 Inch Drop 8-1/4 Inch Length 750lb TW 7500lb GTW 2 Inch Tow Ball 5/8 Inch Hitch Pin & Clip Curt 45036 |
| 2004-2008 | International | CXT | International CXT 2 Inch Receiver Loaded Trailer Towing Ball Mount 2 Inch Drop 8-1/4 Inch Length 750lb TW 7500lb GTW 2 Inch Tow Ball 5/8 Inch Hitch Pin & Clip Curt 45036 |
| 2002-2014 | International | DuraStar | International DuraStar 2 Inch Receiver Loaded Trailer Towing Ball Mount 2 Inch Drop 8-1/4 Inch Length 750lb TW 7500lb GTW 2 Inch Tow Ball 5/8 Inch Hitch Pin & Clip Curt 45036 |
| 2007-2008 | International | MXT | International MXT 2 Inch Receiver Loaded Trailer Towing Ball Mount 2 Inch Drop 8-1/4 Inch Length 750lb TW 7500lb GTW 2 Inch Tow Ball 5/8 Inch Hitch Pin & Clip Curt 45036 |
| 2006-2014 | International | ProStar | International ProStar 2 Inch Receiver Loaded Trailer Towing Ball Mount 2 Inch Drop 8-1/4 Inch Length 750lb TW 7500lb GTW 2 Inch Tow Ball 5/8 Inch Hitch Pin & Clip Curt 45036 |
| 2006-2008 | International | RXT | International RXT 2 Inch Receiver Loaded Trailer Towing Ball Mount 2 Inch Drop 8-1/4 Inch Length 750lb TW 7500lb GTW 2 Inch Tow Ball 5/8 Inch Hitch Pin & Clip Curt 45036 |
| 2010-2014 | International | TerraStar | International TerraStar 2 Inch Receiver Loaded Trailer Towing Ball Mount 2 Inch Drop 8-1/4 Inch Length 750lb TW 7500lb GTW 2 Inch Tow Ball 5/8 Inch Hitch Pin & Clip Curt 45036 |
| 2008-2014 | International | WorkStar | International WorkStar 2 Inch Receiver Loaded Trailer Towing Ball Mount 2 Inch Drop 8-1/4 Inch Length 750lb TW 7500lb GTW 2 Inch Tow Ball 5/8 Inch Hitch Pin & Clip Curt 45036 |
| 1989-1994 | Isuzu | Amigo | 1989-94, 1998-00 Isuzu Amigo 2 Inch Receiver Loaded Trailer Towing Ball Mount 2 Inch Drop 8-1/4 Inch Length 750lb TW 7500lb GTW 2 Inch Tow Ball 5/8 Inch Hitch Pin & Clip Curt 45036 |
| 1998-2000 | Isuzu | Amigo | 1989-94, 1998-00 Isuzu Amigo 2 Inch Receiver Loaded Trailer Towing Ball Mount 2 Inch Drop 8-1/4 Inch Length 750lb TW 7500lb GTW 2 Inch Tow Ball 5/8 Inch Hitch Pin & Clip Curt 45036 |
| 2003-2008 | Isuzu | Ascender | Isuzu Ascender 2 Inch Receiver Loaded Trailer Towing Ball Mount 2 Inch Drop 8-1/4 Inch Length 750lb TW 7500lb GTW 2 Inch Tow Ball 5/8 Inch Hitch Pin & Clip Curt 45036 |
| 2003-2008 | Isuzu | H Series | Isuzu H Series 2 Inch Receiver Loaded Trailer Towing Ball Mount 2 Inch Drop 8-1/4 Inch Length 750lb TW 7500lb GTW 2 Inch Tow Ball 5/8 Inch Hitch Pin & Clip Curt 45036 |
| 1996-2000 | Isuzu | Hombre | Isuzu Hombre 2 Inch Receiver Loaded Trailer Towing Ball Mount 2 Inch Drop 8-1/4 Inch Length 750lb TW 7500lb GTW 2 Inch Tow Ball 5/8 Inch Hitch Pin & Clip Curt 45036 |
| 1991-2004 | Isuzu | Rodeo | Isuzu Rodeo 2 Inch Receiver Loaded Trailer Towing Ball Mount 2 Inch Drop 8-1/4 Inch Length 750lb TW 7500lb GTW 2 Inch Tow Ball 5/8 Inch Hitch Pin & Clip Curt 45036 |
| 1999-2001 | Isuzu | VehiCROSS | Isuzu VehiCROSS 2 Inch Receiver Loaded Trailer Towing Ball Mount 2 Inch Drop 8-1/4 Inch Length 750lb TW 7500lb GTW 2 Inch Tow Ball 5/8 Inch Hitch Pin & Clip Curt 45036 |
| 2006 | Isuzu | i-280 | Isuzu i-280 2 Inch Receiver Loaded Trailer Towing Ball Mount 2 Inch Drop 8-1/4 Inch Length 750lb TW 7500lb GTW 2 Inch Tow Ball 5/8 Inch Hitch Pin & Clip Curt 45036 |
| 2007-2008 | Isuzu | i-290 | Isuzu i-290 2 Inch Receiver Loaded Trailer Towing Ball Mount 2 Inch Drop 8-1/4 Inch Length 750lb TW 7500lb GTW 2 Inch Tow Ball 5/8 Inch Hitch Pin & Clip Curt 45036 |
| 2006 | Isuzu | i-350 | Isuzu i-350 2 Inch Receiver Loaded Trailer Towing Ball Mount 2 Inch Drop 8-1/4 Inch Length 750lb TW 7500lb GTW 2 Inch Tow Ball 5/8 Inch Hitch Pin & Clip Curt 45036 |
| 2007-2008 | Isuzu | i-370 | Isuzu i-370 2 Inch Receiver Loaded Trailer Towing Ball Mount 2 Inch Drop 8-1/4 Inch Length 750lb TW 7500lb GTW 2 Inch Tow Ball 5/8 Inch Hitch Pin & Clip Curt 45036 |
| 1959-1967 | Jaguar | 2.4 | Jaguar 2.4 2 Inch Receiver Loaded Trailer Towing Ball Mount 2 Inch Drop 8-1/4 Inch Length 750lb TW 7500lb GTW 2 Inch Tow Ball 5/8 Inch Hitch Pin & Clip Curt 45036 |
| 1967-1969 | Jaguar | 240 | Jaguar 240 2 Inch Receiver Loaded Trailer Towing Ball Mount 2 Inch Drop 8-1/4 Inch Length 750lb TW 7500lb GTW 2 Inch Tow Ball 5/8 Inch Hitch Pin & Clip Curt 45036 |
| 1959-1967 | Jaguar | 3.4 | Jaguar 3.4 2 Inch Receiver Loaded Trailer Towing Ball Mount 2 Inch Drop 8-1/4 Inch Length 750lb TW 7500lb GTW 2 Inch Tow Ball 5/8 Inch Hitch Pin & Clip Curt 45036 |
| 1960-1967 | Jaguar | 3.8 | Jaguar 3.8 2 Inch Receiver Loaded Trailer Towing Ball Mount 2 Inch Drop 8-1/4 Inch Length 750lb TW 7500lb GTW 2 Inch Tow Ball 5/8 Inch Hitch Pin & Clip Curt 45036 |
| 1959-1970 | Jaguar | 340 | Jaguar 340 2 Inch Receiver Loaded Trailer Towing Ball Mount 2 Inch Drop 8-1/4 Inch Length 750lb TW 7500lb GTW 2 Inch Tow Ball 5/8 Inch Hitch Pin & Clip Curt 45036 |
| 2014-2015 | Jaguar | F-Type | Jaguar F-Type 2 Inch Receiver Loaded Trailer Towing Ball Mount 2 Inch Drop 8-1/4 Inch Length 750lb TW 7500lb GTW 2 Inch Tow Ball 5/8 Inch Hitch Pin & Clip Curt 45036 |
| 1999-2009 | Jaguar | S-Type | Jaguar S-Type 2 Inch Receiver Loaded Trailer Towing Ball Mount 2 Inch Drop 8-1/4 Inch Length 750lb TW 7500lb GTW 2 Inch Tow Ball 5/8 Inch Hitch Pin & Clip Curt 45036 |
| 1982-2009 | Jaguar | Vanden Plas | Jaguar Vanden Plas 2 Inch Receiver Loaded Trailer Towing Ball Mount 2 Inch Drop 8-1/4 Inch Length 750lb TW 7500lb GTW 2 Inch Tow Ball 5/8 Inch Hitch Pin & Clip Curt 45036 |
| 2001-2008 | Jaguar | X-Type | Jaguar X-Type 2 Inch Receiver Loaded Trailer Towing Ball Mount 2 Inch Drop 8-1/4 Inch Length 750lb TW 7500lb GTW 2 Inch Tow Ball 5/8 Inch Hitch Pin & Clip Curt 45036 |
| 2009-2013 | Jaguar | XF | Jaguar XF 2 Inch Receiver Loaded Trailer Towing Ball Mount 2 Inch Drop 8-1/4 Inch Length 750lb TW 7500lb GTW 2 Inch Tow Ball 5/8 Inch Hitch Pin & Clip Curt 45036 |
| 1968-1971 | Jaguar | XJ | 1968-71, 2011-14 Jaguar XJ 2 Inch Receiver Loaded Trailer Towing Ball Mount 2 Inch Drop 8-1/4 Inch Length 750lb TW 7500lb GTW 2 Inch Tow Ball 5/8 Inch Hitch Pin & Clip Curt 45036 |
| 2011-2014 | Jaguar | XJ | 1968-71, 2011-14 Jaguar XJ 2 Inch Receiver Loaded Trailer Towing Ball Mount 2 Inch Drop 8-1/4 Inch Length 750lb TW 7500lb GTW 2 Inch Tow Ball 5/8 Inch Hitch Pin & Clip Curt 45036 |
| 1973-1996 | Jaguar | XJ12 | Jaguar XJ12 2 Inch Receiver Loaded Trailer Towing Ball Mount 2 Inch Drop 8-1/4 Inch Length 750lb TW 7500lb GTW 2 Inch Tow Ball 5/8 Inch Hitch Pin & Clip Curt 45036 |
| 1972-1997 | Jaguar | XJ6 | Jaguar XJ6 2 Inch Receiver Loaded Trailer Towing Ball Mount 2 Inch Drop 8-1/4 Inch Length 750lb TW 7500lb GTW 2 Inch Tow Ball 5/8 Inch Hitch Pin & Clip Curt 45036 |
| 1998-2009 | Jaguar | XJ8 | Jaguar XJ8 2 Inch Receiver Loaded Trailer Towing Ball Mount 2 Inch Drop 8-1/4 Inch Length 750lb TW 7500lb GTW 2 Inch Tow Ball 5/8 Inch Hitch Pin & Clip Curt 45036 |
| 1995-2009 | Jaguar | XJR | 1995-09, 2014 Jaguar XJR 2 Inch Receiver Loaded Trailer Towing Ball Mount 2 Inch Drop 8-1/4 Inch Length 750lb TW 7500lb GTW 2 Inch Tow Ball 5/8 Inch Hitch Pin & Clip Curt 45036 |
| 2014 | Jaguar | XJR | 1995-09, 2014 Jaguar XJR 2 Inch Receiver Loaded Trailer Towing Ball Mount 2 Inch Drop 8-1/4 Inch Length 750lb TW 7500lb GTW 2 Inch Tow Ball 5/8 Inch Hitch Pin & Clip Curt 45036 |
| 1976-1996 | Jaguar | XJS | Jaguar XJS 2 Inch Receiver Loaded Trailer Towing Ball Mount 2 Inch Drop 8-1/4 Inch Length 750lb TW 7500lb GTW 2 Inch Tow Ball 5/8 Inch Hitch Pin & Clip Curt 45036 |
| 1954-1957 | Jaguar | XK140 | Jaguar XK140 2 Inch Receiver Loaded Trailer Towing Ball Mount 2 Inch Drop 8-1/4 Inch Length 750lb TW 7500lb GTW 2 Inch Tow Ball 5/8 Inch Hitch Pin & Clip Curt 45036 |
| 1958-1961 | Jaguar | XK150 | Jaguar XK150 2 Inch Receiver Loaded Trailer Towing Ball Mount 2 Inch Drop 8-1/4 Inch Length 750lb TW 7500lb GTW 2 Inch Tow Ball 5/8 Inch Hitch Pin & Clip Curt 45036 |
| 1997-2006 | Jaguar | XK8 | Jaguar XK8 2 Inch Receiver Loaded Trailer Towing Ball Mount 2 Inch Drop 8-1/4 Inch Length 750lb TW 7500lb GTW 2 Inch Tow Ball 5/8 Inch Hitch Pin & Clip Curt 45036 |
| 1961-1974 | Jaguar | XKE | Jaguar XKE 2 Inch Receiver Loaded Trailer Towing Ball Mount 2 Inch Drop 8-1/4 Inch Length 750lb TW 7500lb GTW 2 Inch Tow Ball 5/8 Inch Hitch Pin & Clip Curt 45036 |
| 1981-1986 | Jeep | CJ10 | Jeep CJ10 2 Inch Receiver Loaded Trailer Towing Ball Mount 2 Inch Drop 8-1/4 Inch Length 750lb TW 7500lb GTW 2 Inch Tow Ball 5/8 Inch Hitch Pin & Clip Curt 45036 |
| 1953-1968 | Jeep | CJ3B | Jeep CJ3B 2 Inch Receiver Loaded Trailer Towing Ball Mount 2 Inch Drop 8-1/4 Inch Length 750lb TW 7500lb GTW 2 Inch Tow Ball 5/8 Inch Hitch Pin & Clip Curt 45036 |
| 1954-1983 | Jeep | CJ5 | Jeep CJ5 2 Inch Receiver Loaded Trailer Towing Ball Mount 2 Inch Drop 8-1/4 Inch Length 750lb TW 7500lb GTW 2 Inch Tow Ball 5/8 Inch Hitch Pin & Clip Curt 45036 |
| 1964-1968 | Jeep | CJ5A | Jeep CJ5A 2 Inch Receiver Loaded Trailer Towing Ball Mount 2 Inch Drop 8-1/4 Inch Length 750lb TW 7500lb GTW 2 Inch Tow Ball 5/8 Inch Hitch Pin & Clip Curt 45036 |
| 1955-1975 | Jeep | CJ6 | Jeep CJ6 2 Inch Receiver Loaded Trailer Towing Ball Mount 2 Inch Drop 8-1/4 Inch Length 750lb TW 7500lb GTW 2 Inch Tow Ball 5/8 Inch Hitch Pin & Clip Curt 45036 |
| 1964-1968 | Jeep | CJ6A | Jeep CJ6A 2 Inch Receiver Loaded Trailer Towing Ball Mount 2 Inch Drop 8-1/4 Inch Length 750lb TW 7500lb GTW 2 Inch Tow Ball 5/8 Inch Hitch Pin & Clip Curt 45036 |
| 1976-1986 | Jeep | CJ7 | Jeep CJ7 2 Inch Receiver Loaded Trailer Towing Ball Mount 2 Inch Drop 8-1/4 Inch Length 750lb TW 7500lb GTW 2 Inch Tow Ball 5/8 Inch Hitch Pin & Clip Curt 45036 |
| 1981-1985 | Jeep | CJ8 Scrambler | Jeep CJ8 Scrambler 2 Inch Receiver Loaded Trailer Towing Ball Mount 2 Inch Drop 8-1/4 Inch Length 750lb TW 7500lb GTW 2 Inch Tow Ball 5/8 Inch Hitch Pin & Clip Curt 45036 |
| 1974-2001 | Jeep | Cherokee | 1974-01, 2014-15 Jeep Cherokee 2 Inch Receiver Loaded Trailer Towing Ball Mount 2 Inch Drop 8-1/4 Inch Length 750lb TW 7500lb GTW 2 Inch Tow Ball 5/8 Inch Hitch Pin & Clip Curt 45036 |
| 2014-2015 | Jeep | Cherokee | 1974-01, 2014-15 Jeep Cherokee 2 Inch Receiver Loaded Trailer Towing Ball Mount 2 Inch Drop 8-1/4 Inch Length 750lb TW 7500lb GTW 2 Inch Tow Ball 5/8 Inch Hitch Pin & Clip Curt 45036 |
| 1986-1992 | Jeep | Comanche (MJ) | Jeep Comanche (MJ) 2 Inch Receiver Loaded Trailer Towing Ball Mount 2 Inch Drop 8-1/4 Inch Length 750lb TW 7500lb GTW 2 Inch Tow Ball 5/8 Inch Hitch Pin & Clip Curt 45036 |
| 2006-2010 | Jeep | Commander (XK) | Jeep Commander (XK) 2 Inch Receiver Loaded Trailer Towing Ball Mount 2 Inch Drop 8-1/4 Inch Length 750lb TW 7500lb GTW 2 Inch Tow Ball 5/8 Inch Hitch Pin & Clip Curt 45036 |
| 1972-1973 | Jeep | Commando (C104) | Jeep Commando (C104) 2 Inch Receiver Loaded Trailer Towing Ball Mount 2 Inch Drop 8-1/4 Inch Length 750lb TW 7500lb GTW 2 Inch Tow Ball 5/8 Inch Hitch Pin & Clip Curt 45036 |
| 2007-2015 | Jeep | Compass (MK) | Jeep Compass (MK) 2 Inch Receiver Loaded Trailer Towing Ball Mount 2 Inch Drop 8-1/4 Inch Length 750lb TW 7500lb GTW 2 Inch Tow Ball 5/8 Inch Hitch Pin & Clip Curt 45036 |
| 1955-1984 | Jeep | DJ Series | Jeep DJ Series 2 Inch Receiver Loaded Trailer Towing Ball Mount 2 Inch Drop 8-1/4 Inch Length 750lb TW 7500lb GTW 2 Inch Tow Ball 5/8 Inch Hitch Pin & Clip Curt 45036 |
| 1963-1972 | Jeep | Gladiator (SJ) | Jeep Gladiator (SJ) 2 Inch Receiver Loaded Trailer Towing Ball Mount 2 Inch Drop 8-1/4 Inch Length 750lb TW 7500lb GTW 2 Inch Tow Ball 5/8 Inch Hitch Pin & Clip Curt 45036 |
| 1993-2015 | Jeep | Grand Cherokee | Jeep Grand Cherokee 2 Inch Receiver Loaded Trailer Towing Ball Mount 2 Inch Drop 8-1/4 Inch Length 750lb TW 7500lb GTW 2 Inch Tow Ball 5/8 Inch Hitch Pin & Clip Curt 45036 |
| 1984-1991 | Jeep | Grand Wagoneer | 1984-91, 1993 Jeep Grand Wagoneer 2 Inch Receiver Loaded Trailer Towing Ball Mount 2 Inch Drop 8-1/4 Inch Length 750lb TW 7500lb GTW 2 Inch Tow Ball 5/8 Inch Hitch Pin & Clip Curt 45036 |
| 1993 | Jeep | Grand Wagoneer | 1984-91, 1993 Jeep Grand Wagoneer 2 Inch Receiver Loaded Trailer Towing Ball Mount 2 Inch Drop 8-1/4 Inch Length 750lb TW 7500lb GTW 2 Inch Tow Ball 5/8 Inch Hitch Pin & Clip Curt 45036 |
| 1963-1988 | Jeep | J Series Pickup (SJ) | Jeep J Series Pickup (SJ) 2 Inch Receiver Loaded Trailer Towing Ball Mount 2 Inch Drop 8-1/4 Inch Length 750lb TW 7500lb GTW 2 Inch Tow Ball 5/8 Inch Hitch Pin & Clip Curt 45036 |
| 1966-1971 | Jeep | Jeepster (C101) | Jeep Jeepster (C101) 2 Inch Receiver Loaded Trailer Towing Ball Mount 2 Inch Drop 8-1/4 Inch Length 750lb TW 7500lb GTW 2 Inch Tow Ball 5/8 Inch Hitch Pin & Clip Curt 45036 |
| 2002-2012 | Jeep | Liberty | Jeep Liberty 2 Inch Receiver Loaded Trailer Towing Ball Mount 2 Inch Drop 8-1/4 Inch Length 750lb TW 7500lb GTW 2 Inch Tow Ball 5/8 Inch Hitch Pin & Clip Curt 45036 |
| 1952-1971 | Jeep | M38A1 | Jeep M38A1 2 Inch Receiver Loaded Trailer Towing Ball Mount 2 Inch Drop 8-1/4 Inch Length 750lb TW 7500lb GTW 2 Inch Tow Ball 5/8 Inch Hitch Pin & Clip Curt 45036 |
| 2007-2015 | Jeep | Patriot (MK) | Jeep Patriot (MK) 2 Inch Receiver Loaded Trailer Towing Ball Mount 2 Inch Drop 8-1/4 Inch Length 750lb TW 7500lb GTW 2 Inch Tow Ball 5/8 Inch Hitch Pin & Clip Curt 45036 |
| 2015-2016 | Jeep | Renegade | Jeep Renegade 2 Inch Receiver Loaded Trailer Towing Ball Mount 2 Inch Drop 8-1/4 Inch Length 750lb TW 7500lb GTW 2 Inch Tow Ball 5/8 Inch Hitch Pin & Clip Curt 45036 |
| 1963-1990 | Jeep | Wagoneer | Jeep Wagoneer 2 Inch Receiver Loaded Trailer Towing Ball Mount 2 Inch Drop 8-1/4 Inch Length 750lb TW 7500lb GTW 2 Inch Tow Ball 5/8 Inch Hitch Pin & Clip Curt 45036 |
| 1987-1995 | Jeep | Wrangler | 1987-95, 1997-15 Jeep Wrangler 2 Inch Receiver Loaded Trailer Towing Ball Mount 2 Inch Drop 8-1/4 Inch Length 750lb TW 7500lb GTW 2 Inch Tow Ball 5/8 Inch Hitch Pin & Clip Curt 45036 |
| 1997-2015 | Jeep | Wrangler | 1987-95, 1997-15 Jeep Wrangler 2 Inch Receiver Loaded Trailer Towing Ball Mount 2 Inch Drop 8-1/4 Inch Length 750lb TW 7500lb GTW 2 Inch Tow Ball 5/8 Inch Hitch Pin & Clip Curt 45036 |
| 2007-2013 | Kenworth | T370 | Kenworth T370 2 Inch Receiver Loaded Trailer Towing Ball Mount 2 Inch Drop 8-1/4 Inch Length 750lb TW 7500lb GTW 2 Inch Tow Ball 5/8 Inch Hitch Pin & Clip Curt 45036 |
| 1985-2007 | Kenworth | T600 | Kenworth T600 2 Inch Receiver Loaded Trailer Towing Ball Mount 2 Inch Drop 8-1/4 Inch Length 750lb TW 7500lb GTW 2 Inch Tow Ball 5/8 Inch Hitch Pin & Clip Curt 45036 |
| 2006-2013 | Kenworth | T660 | Kenworth T660 2 Inch Receiver Loaded Trailer Towing Ball Mount 2 Inch Drop 8-1/4 Inch Length 750lb TW 7500lb GTW 2 Inch Tow Ball 5/8 Inch Hitch Pin & Clip Curt 45036 |
| 2012-2013 | Kenworth | T680 | Kenworth T680 2 Inch Receiver Loaded Trailer Towing Ball Mount 2 Inch Drop 8-1/4 Inch Length 750lb TW 7500lb GTW 2 Inch Tow Ball 5/8 Inch Hitch Pin & Clip Curt 45036 |
| 1981-2013 | Kenworth | W900B | Kenworth W900B 2 Inch Receiver Loaded Trailer Towing Ball Mount 2 Inch Drop 8-1/4 Inch Length 750lb TW 7500lb GTW 2 Inch Tow Ball 5/8 Inch Hitch Pin & Clip Curt 45036 |
| 2004-2009 | Kia | Amanti | Kia Amanti 2 Inch Receiver Loaded Trailer Towing Ball Mount 2 Inch Drop 8-1/4 Inch Length 750lb TW 7500lb GTW 2 Inch Tow Ball 5/8 Inch Hitch Pin & Clip Curt 45036 |
| 2009-2011 | Kia | Borrego | Kia Borrego 2 Inch Receiver Loaded Trailer Towing Ball Mount 2 Inch Drop 8-1/4 Inch Length 750lb TW 7500lb GTW 2 Inch Tow Ball 5/8 Inch Hitch Pin & Clip Curt 45036 |
| 2010-2014 | Kia | Forte | Kia Forte 2 Inch Receiver Loaded Trailer Towing Ball Mount 2 Inch Drop 8-1/4 Inch Length 750lb TW 7500lb GTW 2 Inch Tow Ball 5/8 Inch Hitch Pin & Clip Curt 45036 |
| 2010-2014 | Kia | Forte Koup | Kia Forte Koup 2 Inch Receiver Loaded Trailer Towing Ball Mount 2 Inch Drop 8-1/4 Inch Length 750lb TW 7500lb GTW 2 Inch Tow Ball 5/8 Inch Hitch Pin & Clip Curt 45036 |
| 2014 | Kia | Forte5 | Kia Forte5 2 Inch Receiver Loaded Trailer Towing Ball Mount 2 Inch Drop 8-1/4 Inch Length 750lb TW 7500lb GTW 2 Inch Tow Ball 5/8 Inch Hitch Pin & Clip Curt 45036 |
| 2001-2010 | Kia | Magentis | Kia Magentis 2 Inch Receiver Loaded Trailer Towing Ball Mount 2 Inch Drop 8-1/4 Inch Length 750lb TW 7500lb GTW 2 Inch Tow Ball 5/8 Inch Hitch Pin & Clip Curt 45036 |
| 2011-2014 | Kia | Optima | Kia Optima Hybrid 2 Inch Receiver Loaded Trailer Towing Ball Mount 2 Inch Drop 8-1/4 Inch Length 750lb TW 7500lb GTW 2 Inch Tow Ball 5/8 Inch Hitch Pin & Clip Curt 45036 |
| 2001-2014 | Kia | Rio | Kia Rio 2 Inch Receiver Loaded Trailer Towing Ball Mount 2 Inch Drop 8-1/4 Inch Length 750lb TW 7500lb GTW 2 Inch Tow Ball 5/8 Inch Hitch Pin & Clip Curt 45036 |
| 2002-2005 | Kia | Rio Cinco | Kia Rio Cinco 2 Inch Receiver Loaded Trailer Towing Ball Mount 2 Inch Drop 8-1/4 Inch Length 750lb TW 7500lb GTW 2 Inch Tow Ball 5/8 Inch Hitch Pin & Clip Curt 45036 |
| 2006-2014 | Kia | Rio5 | Kia Rio5 2 Inch Receiver Loaded Trailer Towing Ball Mount 2 Inch Drop 8-1/4 Inch Length 750lb TW 7500lb GTW 2 Inch Tow Ball 5/8 Inch Hitch Pin & Clip Curt 45036 |
| 2007-2012 | Kia | Rondo | 2007-12, 2014 Kia Rondo 2 Inch Receiver Loaded Trailer Towing Ball Mount 2 Inch Drop 8-1/4 Inch Length 750lb TW 7500lb GTW 2 Inch Tow Ball 5/8 Inch Hitch Pin & Clip Curt 45036 |
| 2014 | Kia | Rondo | 2007-12, 2014 Kia Rondo 2 Inch Receiver Loaded Trailer Towing Ball Mount 2 Inch Drop 8-1/4 Inch Length 750lb TW 7500lb GTW 2 Inch Tow Ball 5/8 Inch Hitch Pin & Clip Curt 45036 |
| 2002-2012 | Kia | Sedona | 2002-12, 2014 Kia Sedona 2 Inch Receiver Loaded Trailer Towing Ball Mount 2 Inch Drop 8-1/4 Inch Length 750lb TW 7500lb GTW 2 Inch Tow Ball 5/8 Inch Hitch Pin & Clip Curt 45036 |
| 2014 | Kia | Sedona | 2002-12, 2014 Kia Sedona 2 Inch Receiver Loaded Trailer Towing Ball Mount 2 Inch Drop 8-1/4 Inch Length 750lb TW 7500lb GTW 2 Inch Tow Ball 5/8 Inch Hitch Pin & Clip Curt 45036 |
| 2003-2014 | Kia | Sorento | Kia Sorento 2 Inch Receiver Loaded Trailer Towing Ball Mount 2 Inch Drop 8-1/4 Inch Length 750lb TW 7500lb GTW 2 Inch Tow Ball 5/8 Inch Hitch Pin & Clip Curt 45036 |
| 2000-2009 | Kia | Spectra | Kia Spectra 2 Inch Receiver Loaded Trailer Towing Ball Mount 2 Inch Drop 8-1/4 Inch Length 750lb TW 7500lb GTW 2 Inch Tow Ball 5/8 Inch Hitch Pin & Clip Curt 45036 |
| 2005-2009 | Kia | Spectra 5 | Kia Spectra 5 2 Inch Receiver Loaded Trailer Towing Ball Mount 2 Inch Drop 8-1/4 Inch Length 750lb TW 7500lb GTW 2 Inch Tow Ball 5/8 Inch Hitch Pin & Clip Curt 45036 |
| 1995-2002 | Kia | Sportage | 1995-02, 2005-14 Kia Sportage 2 Inch Receiver Loaded Trailer Towing Ball Mount 2 Inch Drop 8-1/4 Inch Length 750lb TW 7500lb GTW 2 Inch Tow Ball 5/8 Inch Hitch Pin & Clip Curt 45036 |
| 2005-2014 | Kia | Sportage | 1995-02, 2005-14 Kia Sportage 2 Inch Receiver Loaded Trailer Towing Ball Mount 2 Inch Drop 8-1/4 Inch Length 750lb TW 7500lb GTW 2 Inch Tow Ball 5/8 Inch Hitch Pin & Clip Curt 45036 |
| 2005-2009 | Land Rover | LR3 | Land Rover LR3 2 Inch Receiver Loaded Trailer Towing Ball Mount 2 Inch Drop 8-1/4 Inch Length 750lb TW 7500lb GTW 2 Inch Tow Ball 5/8 Inch Hitch Pin & Clip Curt 45036 |
| 2012-2014 | Land Rover | Range Rover Evoque | Land Rover Range Rover Evoque 2 Inch Receiver Loaded Trailer Towing Ball Mount 2 Inch Drop 8-1/4 Inch Length 750lb TW 7500lb GTW 2 Inch Tow Ball 5/8 Inch Hitch Pin & Clip Curt 45036 |
| 2006-2013 | Land Rover | Range Rover Sport | Land Rover Range Rover Sport 2 Inch Receiver Loaded Trailer Towing Ball Mount 2 Inch Drop 8-1/4 Inch Length 750lb TW 7500lb GTW 2 Inch Tow Ball 5/8 Inch Hitch Pin & Clip Curt 45036 |
| 1992-2003 | Lexus | ES300 | Lexus ES300 2 Inch Receiver Loaded Trailer Towing Ball Mount 2 Inch Drop 8-1/4 Inch Length 750lb TW 7500lb GTW 2 Inch Tow Ball 5/8 Inch Hitch Pin & Clip Curt 45036 |
| 2013-2015 | Lexus | ES300h | Lexus ES300h 2 Inch Receiver Loaded Trailer Towing Ball Mount 2 Inch Drop 8-1/4 Inch Length 750lb TW 7500lb GTW 2 Inch Tow Ball 5/8 Inch Hitch Pin & Clip Curt 45036 |
| 2004-2006 | Lexus | ES330 | Lexus ES330 2 Inch Receiver Loaded Trailer Towing Ball Mount 2 Inch Drop 8-1/4 Inch Length 750lb TW 7500lb GTW 2 Inch Tow Ball 5/8 Inch Hitch Pin & Clip Curt 45036 |
| 2006-2015 | Lexus | ES350 | Lexus ES350 2 Inch Receiver Loaded Trailer Towing Ball Mount 2 Inch Drop 8-1/4 Inch Length 750lb TW 7500lb GTW 2 Inch Tow Ball 5/8 Inch Hitch Pin & Clip Curt 45036 |
| 1993-2006 | Lexus | GS300 | Lexus GS300 2 Inch Receiver Loaded Trailer Towing Ball Mount 2 Inch Drop 8-1/4 Inch Length 750lb TW 7500lb GTW 2 Inch Tow Ball 5/8 Inch Hitch Pin & Clip Curt 45036 |
| 2007-2015 | Lexus | GS350 | Lexus GS350 2 Inch Receiver Loaded Trailer Towing Ball Mount 2 Inch Drop 8-1/4 Inch Length 750lb TW 7500lb GTW 2 Inch Tow Ball 5/8 Inch Hitch Pin & Clip Curt 45036 |
| 1998-2000 | Lexus | GS400 | Lexus GS400 2 Inch Receiver Loaded Trailer Towing Ball Mount 2 Inch Drop 8-1/4 Inch Length 750lb TW 7500lb GTW 2 Inch Tow Ball 5/8 Inch Hitch Pin & Clip Curt 45036 |
| 1998-1999 | Lexus | GS430 | 1998-99, 2001-07 Lexus GS430 2 Inch Receiver Loaded Trailer Towing Ball Mount 2 Inch Drop 8-1/4 Inch Length 750lb TW 7500lb GTW 2 Inch Tow Ball 5/8 Inch Hitch Pin & Clip Curt 45036 |
| 2001-2007 | Lexus | GS430 | 1998-99, 2001-07 Lexus GS430 2 Inch Receiver Loaded Trailer Towing Ball Mount 2 Inch Drop 8-1/4 Inch Length 750lb TW 7500lb GTW 2 Inch Tow Ball 5/8 Inch Hitch Pin & Clip Curt 45036 |
| 2003-2009 | Lexus | GX470 | Lexus GX470 2 Inch Receiver Loaded Trailer Towing Ball Mount 2 Inch Drop 8-1/4 Inch Length 750lb TW 7500lb GTW 2 Inch Tow Ball 5/8 Inch Hitch Pin & Clip Curt 45036 |
| 2009-2012 | Lexus | HS250h | Lexus HS250h 2 Inch Receiver Loaded Trailer Towing Ball Mount 2 Inch Drop 8-1/4 Inch Length 750lb TW 7500lb GTW 2 Inch Tow Ball 5/8 Inch Hitch Pin & Clip Curt 45036 |
| 2001-2005 | Lexus | IS300 | Lexus IS300 2 Inch Receiver Loaded Trailer Towing Ball Mount 2 Inch Drop 8-1/4 Inch Length 750lb TW 7500lb GTW 2 Inch Tow Ball 5/8 Inch Hitch Pin & Clip Curt 45036 |
| 1990-2000 | Lexus | LS400 | Lexus LS400 2 Inch Receiver Loaded Trailer Towing Ball Mount 2 Inch Drop 8-1/4 Inch Length 750lb TW 7500lb GTW 2 Inch Tow Ball 5/8 Inch Hitch Pin & Clip Curt 45036 |
| 2001-2006 | Lexus | LS430 | Lexus LS430 2 Inch Receiver Loaded Trailer Towing Ball Mount 2 Inch Drop 8-1/4 Inch Length 750lb TW 7500lb GTW 2 Inch Tow Ball 5/8 Inch Hitch Pin & Clip Curt 45036 |
| 1998-2007 | Lexus | LX470 | Lexus LX470 2 Inch Receiver Loaded Trailer Towing Ball Mount 2 Inch Drop 8-1/4 Inch Length 750lb TW 7500lb GTW 2 Inch Tow Ball 5/8 Inch Hitch Pin & Clip Curt 45036 |
| 2008-2011 | Lexus | LX570 | 2008-11, 2013-14 Lexus LX570 2 Inch Receiver Loaded Trailer Towing Ball Mount 2 Inch Drop 8-1/4 Inch Length 750lb TW 7500lb GTW 2 Inch Tow Ball 5/8 Inch Hitch Pin & Clip Curt 45036 |
| 2013-2014 | Lexus | LX570 | 2008-11, 2013-14 Lexus LX570 2 Inch Receiver Loaded Trailer Towing Ball Mount 2 Inch Drop 8-1/4 Inch Length 750lb TW 7500lb GTW 2 Inch Tow Ball 5/8 Inch Hitch Pin & Clip Curt 45036 |
| 2015 | Lexus | RC350 | Lexus RC350 2 Inch Receiver Loaded Trailer Towing Ball Mount 2 Inch Drop 8-1/4 Inch Length 750lb TW 7500lb GTW 2 Inch Tow Ball 5/8 Inch Hitch Pin & Clip Curt 45036 |
| 1999-2003 | Lexus | RX300 | Lexus RX300 2 Inch Receiver Loaded Trailer Towing Ball Mount 2 Inch Drop 8-1/4 Inch Length 750lb TW 7500lb GTW 2 Inch Tow Ball 5/8 Inch Hitch Pin & Clip Curt 45036 |
| 1999-2006 | Lexus | RX330 | Lexus RX330 2 Inch Receiver Loaded Trailer Towing Ball Mount 2 Inch Drop 8-1/4 Inch Length 750lb TW 7500lb GTW 2 Inch Tow Ball 5/8 Inch Hitch Pin & Clip Curt 45036 |
| 2007-2015 | Lexus | RX350 | Lexus RX350 2 Inch Receiver Loaded Trailer Towing Ball Mount 2 Inch Drop 8-1/4 Inch Length 750lb TW 7500lb GTW 2 Inch Tow Ball 5/8 Inch Hitch Pin & Clip Curt 45036 |
| 2006-2008 | Lexus | RX400h | Lexus RX400h 2 Inch Receiver Loaded Trailer Towing Ball Mount 2 Inch Drop 8-1/4 Inch Length 750lb TW 7500lb GTW 2 Inch Tow Ball 5/8 Inch Hitch Pin & Clip Curt 45036 |
| 1992-2000 | Lexus | SC300 | Lexus SC300 2 Inch Receiver Loaded Trailer Towing Ball Mount 2 Inch Drop 8-1/4 Inch Length 750lb TW 7500lb GTW 2 Inch Tow Ball 5/8 Inch Hitch Pin & Clip Curt 45036 |
| 1992-2000 | Lexus | SC400 | Lexus SC400 2 Inch Receiver Loaded Trailer Towing Ball Mount 2 Inch Drop 8-1/4 Inch Length 750lb TW 7500lb GTW 2 Inch Tow Ball 5/8 Inch Hitch Pin & Clip Curt 45036 |
| 2002-2010 | Lexus | SC430 | Lexus SC430 2 Inch Receiver Loaded Trailer Towing Ball Mount 2 Inch Drop 8-1/4 Inch Length 750lb TW 7500lb GTW 2 Inch Tow Ball 5/8 Inch Hitch Pin & Clip Curt 45036 |
| 2003-2005 | Lincoln | Aviator | Lincoln Aviator 2 Inch Receiver Loaded Trailer Towing Ball Mount 2 Inch Drop 8-1/4 Inch Length 750lb TW 7500lb GTW 2 Inch Tow Ball 5/8 Inch Hitch Pin & Clip Curt 45036 |
| 2002 | Lincoln | Blackwood | Lincoln Blackwood 2 Inch Receiver Loaded Trailer Towing Ball Mount 2 Inch Drop 8-1/4 Inch Length 750lb TW 7500lb GTW 2 Inch Tow Ball 5/8 Inch Hitch Pin & Clip Curt 45036 |
| 2015 | Lincoln | MKC | Lincoln MKC 2 Inch Receiver Loaded Trailer Towing Ball Mount 2 Inch Drop 8-1/4 Inch Length 750lb TW 7500lb GTW 2 Inch Tow Ball 5/8 Inch Hitch Pin & Clip Curt 45036 |
| 2007-2015 | Lincoln | MKX | Lincoln MKX 2 Inch Receiver Loaded Trailer Towing Ball Mount 2 Inch Drop 8-1/4 Inch Length 750lb TW 7500lb GTW 2 Inch Tow Ball 5/8 Inch Hitch Pin & Clip Curt 45036 |
| 2007-2014 | Lincoln | MKZ | Lincoln MKZ 2 Inch Receiver Loaded Trailer Towing Ball Mount 2 Inch Drop 8-1/4 Inch Length 750lb TW 7500lb GTW 2 Inch Tow Ball 5/8 Inch Hitch Pin & Clip Curt 45036 |
| 2006-2008 | Lincoln | Mark LT | Lincoln Mark LT 2 Inch Receiver Loaded Trailer Towing Ball Mount 2 Inch Drop 8-1/4 Inch Length 750lb TW 7500lb GTW 2 Inch Tow Ball 5/8 Inch Hitch Pin & Clip Curt 45036 |
| 1998-2015 | Lincoln | Navigator | Lincoln Navigator 2 Inch Receiver Loaded Trailer Towing Ball Mount 2 Inch Drop 8-1/4 Inch Length 750lb TW 7500lb GTW 2 Inch Tow Ball 5/8 Inch Hitch Pin & Clip Curt 45036 |
| 1981-2011 | Lincoln | Town Car | Lincoln Town Car 2 Inch Receiver Loaded Trailer Towing Ball Mount 2 Inch Drop 8-1/4 Inch Length 750lb TW 7500lb GTW 2 Inch Tow Ball 5/8 Inch Hitch Pin & Clip Curt 45036 |
| 1977-1980 | Lincoln | Versailles | Lincoln Versailles 2 Inch Receiver Loaded Trailer Towing Ball Mount 2 Inch Drop 8-1/4 Inch Length 750lb TW 7500lb GTW 2 Inch Tow Ball 5/8 Inch Hitch Pin & Clip Curt 45036 |
| 2006 | Lincoln | Zephyr | Lincoln Zephyr 2 Inch Receiver Loaded Trailer Towing Ball Mount 2 Inch Drop 8-1/4 Inch Length 750lb TW 7500lb GTW 2 Inch Tow Ball 5/8 Inch Hitch Pin & Clip Curt 45036 |
| 2005-2007 | Mack | CHN612 | Mack CHN612 2 Inch Receiver Loaded Trailer Towing Ball Mount 2 Inch Drop 8-1/4 Inch Length 750lb TW 7500lb GTW 2 Inch Tow Ball 5/8 Inch Hitch Pin & Clip Curt 45036 |
| 2005-2007 | Mack | CHN613 | Mack CHN613 2 Inch Receiver Loaded Trailer Towing Ball Mount 2 Inch Drop 8-1/4 Inch Length 750lb TW 7500lb GTW 2 Inch Tow Ball 5/8 Inch Hitch Pin & Clip Curt 45036 |
| 1989-2002 | Mack | CL600 | Mack CL600 2 Inch Receiver Loaded Trailer Towing Ball Mount 2 Inch Drop 8-1/4 Inch Length 750lb TW 7500lb GTW 2 Inch Tow Ball 5/8 Inch Hitch Pin & Clip Curt 45036 |
| 1989-1996 | Mack | CL602 | Mack CL602 2 Inch Receiver Loaded Trailer Towing Ball Mount 2 Inch Drop 8-1/4 Inch Length 750lb TW 7500lb GTW 2 Inch Tow Ball 5/8 Inch Hitch Pin & Clip Curt 45036 |
| 1989-1996 | Mack | CL603 | Mack CL603 2 Inch Receiver Loaded Trailer Towing Ball Mount 2 Inch Drop 8-1/4 Inch Length 750lb TW 7500lb GTW 2 Inch Tow Ball 5/8 Inch Hitch Pin & Clip Curt 45036 |
| 1997-2002 | Mack | CL612 | Mack CL612 2 Inch Receiver Loaded Trailer Towing Ball Mount 2 Inch Drop 8-1/4 Inch Length 750lb TW 7500lb GTW 2 Inch Tow Ball 5/8 Inch Hitch Pin & Clip Curt 45036 |
| 1997-2002 | Mack | CL613 | Mack CL613 2 Inch Receiver Loaded Trailer Towing Ball Mount 2 Inch Drop 8-1/4 Inch Length 750lb TW 7500lb GTW 2 Inch Tow Ball 5/8 Inch Hitch Pin & Clip Curt 45036 |
| 1989-2007 | Mack | CL700 | Mack CL700 2 Inch Receiver Loaded Trailer Towing Ball Mount 2 Inch Drop 8-1/4 Inch Length 750lb TW 7500lb GTW 2 Inch Tow Ball 5/8 Inch Hitch Pin & Clip Curt 45036 |
| 1989-2002 | Mack | CL712 | Mack CL712 2 Inch Receiver Loaded Trailer Towing Ball Mount 2 Inch Drop 8-1/4 Inch Length 750lb TW 7500lb GTW 2 Inch Tow Ball 5/8 Inch Hitch Pin & Clip Curt 45036 |
| 1989-2002 | Mack | CL713 | Mack CL713 2 Inch Receiver Loaded Trailer Towing Ball Mount 2 Inch Drop 8-1/4 Inch Length 750lb TW 7500lb GTW 2 Inch Tow Ball 5/8 Inch Hitch Pin & Clip Curt 45036 |
| 2003-2007 | Mack | CL733 | Mack CL733 2 Inch Receiver Loaded Trailer Towing Ball Mount 2 Inch Drop 8-1/4 Inch Length 750lb TW 7500lb GTW 2 Inch Tow Ball 5/8 Inch Hitch Pin & Clip Curt 45036 |
| 2012-2014 | Mack | Granite GU533 | Mack Granite GU533 2 Inch Receiver Loaded Trailer Towing Ball Mount 2 Inch Drop 8-1/4 Inch Length 750lb TW 7500lb GTW 2 Inch Tow Ball 5/8 Inch Hitch Pin & Clip Curt 45036 |
| 2008-2013 | Mack | Granite GU712 | Mack Granite GU712 2 Inch Receiver Loaded Trailer Towing Ball Mount 2 Inch Drop 8-1/4 Inch Length 750lb TW 7500lb GTW 2 Inch Tow Ball 5/8 Inch Hitch Pin & Clip Curt 45036 |
| 2008-2013 | Mack | Granite GU713 | Mack Granite GU713 2 Inch Receiver Loaded Trailer Towing Ball Mount 2 Inch Drop 8-1/4 Inch Length 750lb TW 7500lb GTW 2 Inch Tow Ball 5/8 Inch Hitch Pin & Clip Curt 45036 |
| 2013 | Mack | Granite GU714 | Mack Granite GU714 2 Inch Receiver Loaded Trailer Towing Ball Mount 2 Inch Drop 8-1/4 Inch Length 750lb TW 7500lb GTW 2 Inch Tow Ball 5/8 Inch Hitch Pin & Clip Curt 45036 |
| 2008-2009 | Mack | Granite GU802 | Mack Granite GU802 2 Inch Receiver Loaded Trailer Towing Ball Mount 2 Inch Drop 8-1/4 Inch Length 750lb TW 7500lb GTW 2 Inch Tow Ball 5/8 Inch Hitch Pin & Clip Curt 45036 |
| 2008-2009 | Mack | Granite GU803 | Mack Granite GU803 2 Inch Receiver Loaded Trailer Towing Ball Mount 2 Inch Drop 8-1/4 Inch Length 750lb TW 7500lb GTW 2 Inch Tow Ball 5/8 Inch Hitch Pin & Clip Curt 45036 |
| 2008-2013 | Mack | Granite GU812 | Mack Granite GU812 2 Inch Receiver Loaded Trailer Towing Ball Mount 2 Inch Drop 8-1/4 Inch Length 750lb TW 7500lb GTW 2 Inch Tow Ball 5/8 Inch Hitch Pin & Clip Curt 45036 |
| 2008-2013 | Mack | Granite GU813 | Mack Granite GU813 2 Inch Receiver Loaded Trailer Towing Ball Mount 2 Inch Drop 8-1/4 Inch Length 750lb TW 7500lb GTW 2 Inch Tow Ball 5/8 Inch Hitch Pin & Clip Curt 45036 |
| 2013 | Mack | Granite GU814 | Mack Granite GU814 2 Inch Receiver Loaded Trailer Towing Ball Mount 2 Inch Drop 8-1/4 Inch Length 750lb TW 7500lb GTW 2 Inch Tow Ball 5/8 Inch Hitch Pin & Clip Curt 45036 |
| 2008-2013 | Mack | Pinnacle CHU612 | Mack Pinnacle CHU612 2 Inch Receiver Loaded Trailer Towing Ball Mount 2 Inch Drop 8-1/4 Inch Length 750lb TW 7500lb GTW 2 Inch Tow Ball 5/8 Inch Hitch Pin & Clip Curt 45036 |
| 2008-2013 | Mack | Pinnacle CHU613 | Mack Pinnacle CHU613 2 Inch Receiver Loaded Trailer Towing Ball Mount 2 Inch Drop 8-1/4 Inch Length 750lb TW 7500lb GTW 2 Inch Tow Ball 5/8 Inch Hitch Pin & Clip Curt 45036 |
| 2007 | Mack | Pinnacle CXP612 | Mack Pinnacle CXP612 2 Inch Receiver Loaded Trailer Towing Ball Mount 2 Inch Drop 8-1/4 Inch Length 750lb TW 7500lb GTW 2 Inch Tow Ball 5/8 Inch Hitch Pin & Clip Curt 45036 |
| 2007 | Mack | Pinnacle CXP613 | Mack Pinnacle CXP613 2 Inch Receiver Loaded Trailer Towing Ball Mount 2 Inch Drop 8-1/4 Inch Length 750lb TW 7500lb GTW 2 Inch Tow Ball 5/8 Inch Hitch Pin & Clip Curt 45036 |
| 2008-2013 | Mack | Pinnacle CXU612 | Mack Pinnacle CXU612 2 Inch Receiver Loaded Trailer Towing Ball Mount 2 Inch Drop 8-1/4 Inch Length 750lb TW 7500lb GTW 2 Inch Tow Ball 5/8 Inch Hitch Pin & Clip Curt 45036 |
| 2008-2013 | Mack | Pinnacle CXU613 | Mack Pinnacle CXU613 2 Inch Receiver Loaded Trailer Towing Ball Mount 2 Inch Drop 8-1/4 Inch Length 750lb TW 7500lb GTW 2 Inch Tow Ball 5/8 Inch Hitch Pin & Clip Curt 45036 |
| 1988-2005 | Mack | RB690 | Mack RB690 2 Inch Receiver Loaded Trailer Towing Ball Mount 2 Inch Drop 8-1/4 Inch Length 750lb TW 7500lb GTW 2 Inch Tow Ball 5/8 Inch Hitch Pin & Clip Curt 45036 |
| 2008-2013 | Mack | TD700 Titan | Mack TD700 Titan 2 Inch Receiver Loaded Trailer Towing Ball Mount 2 Inch Drop 8-1/4 Inch Length 750lb TW 7500lb GTW 2 Inch Tow Ball 5/8 Inch Hitch Pin & Clip Curt 45036 |
| 2007-2013 | Mack | Terrapro MRU612 | Mack Terrapro MRU612 2 Inch Receiver Loaded Trailer Towing Ball Mount 2 Inch Drop 8-1/4 Inch Length 750lb TW 7500lb GTW 2 Inch Tow Ball 5/8 Inch Hitch Pin & Clip Curt 45036 |
| 2007-2013 | Mack | Terrapro MRU613 | Mack Terrapro MRU613 2 Inch Receiver Loaded Trailer Towing Ball Mount 2 Inch Drop 8-1/4 Inch Length 750lb TW 7500lb GTW 2 Inch Tow Ball 5/8 Inch Hitch Pin & Clip Curt 45036 |
| 2000-2005 | Mack | Vision CX612 | Mack Vision CX612 2 Inch Receiver Loaded Trailer Towing Ball Mount 2 Inch Drop 8-1/4 Inch Length 750lb TW 7500lb GTW 2 Inch Tow Ball 5/8 Inch Hitch Pin & Clip Curt 45036 |
| 2000-2005 | Mack | Vision CX613 | Mack Vision CX613 2 Inch Receiver Loaded Trailer Towing Ball Mount 2 Inch Drop 8-1/4 Inch Length 750lb TW 7500lb GTW 2 Inch Tow Ball 5/8 Inch Hitch Pin & Clip Curt 45036 |
| 2005-2007 | Mack | Vision CXN612 | Mack Vision CXN612 2 Inch Receiver Loaded Trailer Towing Ball Mount 2 Inch Drop 8-1/4 Inch Length 750lb TW 7500lb GTW 2 Inch Tow Ball 5/8 Inch Hitch Pin & Clip Curt 45036 |
| 2005-2007 | Mack | Vision CXN613 | Mack Vision CXN613 2 Inch Receiver Loaded Trailer Towing Ball Mount 2 Inch Drop 8-1/4 Inch Length 750lb TW 7500lb GTW 2 Inch Tow Ball 5/8 Inch Hitch Pin & Clip Curt 45036 |
| 2003-2015 | Mazda | 3 | Mazda 3 2 Inch Receiver Loaded Trailer Towing Ball Mount 2 Inch Drop 8-1/4 Inch Length 750lb TW 7500lb GTW 2 Inch Tow Ball 5/8 Inch Hitch Pin & Clip Curt 45036 |
| 1964-2003 | Mazda | 323 | Mazda 323 2 Inch Receiver Loaded Trailer Towing Ball Mount 2 Inch Drop 8-1/4 Inch Length 750lb TW 7500lb GTW 2 Inch Tow Ball 5/8 Inch Hitch Pin & Clip Curt 45036 |
| 2006-2010 | Mazda | 5 | 2006-10, 2012-14 Mazda 5 2 Inch Receiver Loaded Trailer Towing Ball Mount 2 Inch Drop 8-1/4 Inch Length 750lb TW 7500lb GTW 2 Inch Tow Ball 5/8 Inch Hitch Pin & Clip Curt 45036 |
| 2012-2014 | Mazda | 5 | 2006-10, 2012-14 Mazda 5 2 Inch Receiver Loaded Trailer Towing Ball Mount 2 Inch Drop 8-1/4 Inch Length 750lb TW 7500lb GTW 2 Inch Tow Ball 5/8 Inch Hitch Pin & Clip Curt 45036 |
| 2002-2015 | Mazda | 6 | Mazda 6 2 Inch Receiver Loaded Trailer Towing Ball Mount 2 Inch Drop 8-1/4 Inch Length 750lb TW 7500lb GTW 2 Inch Tow Ball 5/8 Inch Hitch Pin & Clip Curt 45036 |
| 1972-1976 | Mazda | B1600 Truck | Mazda B1600 Truck 2 Inch Receiver Loaded Trailer Towing Ball Mount 2 Inch Drop 8-1/4 Inch Length 750lb TW 7500lb GTW 2 Inch Tow Ball 5/8 Inch Hitch Pin & Clip Curt 45036 |
| 1977-1978 | Mazda | B1800 Truck | Mazda B1800 Truck 2 Inch Receiver Loaded Trailer Towing Ball Mount 2 Inch Drop 8-1/4 Inch Length 750lb TW 7500lb GTW 2 Inch Tow Ball 5/8 Inch Hitch Pin & Clip Curt 45036 |
| 1979-1987 | Mazda | B2000 Truck | Mazda B2000 Truck 2 Inch Receiver Loaded Trailer Towing Ball Mount 2 Inch Drop 8-1/4 Inch Length 750lb TW 7500lb GTW 2 Inch Tow Ball 5/8 Inch Hitch Pin & Clip Curt 45036 |
| 1987-1993 | Mazda | B2200 Truck | Mazda B2200 Truck 2 Inch Receiver Loaded Trailer Towing Ball Mount 2 Inch Drop 8-1/4 Inch Length 750lb TW 7500lb GTW 2 Inch Tow Ball 5/8 Inch Hitch Pin & Clip Curt 45036 |
| 1994-1997 | Mazda | B2300 Truck | 1994-97, 2001-09 Mazda B2300 Truck 2 Inch Receiver Loaded Trailer Towing Ball Mount 2 Inch Drop 8-1/4 Inch Length 750lb TW 7500lb GTW 2 Inch Tow Ball 5/8 Inch Hitch Pin & Clip Curt 45036 |
| 2001-2009 | Mazda | B2300 Truck | 1994-97, 2001-09 Mazda B2300 Truck 2 Inch Receiver Loaded Trailer Towing Ball Mount 2 Inch Drop 8-1/4 Inch Length 750lb TW 7500lb GTW 2 Inch Tow Ball 5/8 Inch Hitch Pin & Clip Curt 45036 |
| 1998-2001 | Mazda | B2500 Truck | Mazda B2500 Truck 2 Inch Receiver Loaded Trailer Towing Ball Mount 2 Inch Drop 8-1/4 Inch Length 750lb TW 7500lb GTW 2 Inch Tow Ball 5/8 Inch Hitch Pin & Clip Curt 45036 |
| 1987-1993 | Mazda | B2600 Truck | 1987-93, 2006 Mazda B2600 Truck 2 Inch Receiver Loaded Trailer Towing Ball Mount 2 Inch Drop 8-1/4 Inch Length 750lb TW 7500lb GTW 2 Inch Tow Ball 5/8 Inch Hitch Pin & Clip Curt 45036 |
| 2006 | Mazda | B2600 Truck | 1987-93, 2006 Mazda B2600 Truck 2 Inch Receiver Loaded Trailer Towing Ball Mount 2 Inch Drop 8-1/4 Inch Length 750lb TW 7500lb GTW 2 Inch Tow Ball 5/8 Inch Hitch Pin & Clip Curt 45036 |
| 1994-2007 | Mazda | B3000 Truck | Mazda B3000 Truck 2 Inch Receiver Loaded Trailer Towing Ball Mount 2 Inch Drop 8-1/4 Inch Length 750lb TW 7500lb GTW 2 Inch Tow Ball 5/8 Inch Hitch Pin & Clip Curt 45036 |
| 1994-2009 | Mazda | B4000 Truck | Mazda B4000 Truck 2 Inch Receiver Loaded Trailer Towing Ball Mount 2 Inch Drop 8-1/4 Inch Length 750lb TW 7500lb GTW 2 Inch Tow Ball 5/8 Inch Hitch Pin & Clip Curt 45036 |
| 2013-2015 | Mazda | CX-5 | Mazda CX-5 2 Inch Receiver Loaded Trailer Towing Ball Mount 2 Inch Drop 8-1/4 Inch Length 750lb TW 7500lb GTW 2 Inch Tow Ball 5/8 Inch Hitch Pin & Clip Curt 45036 |
| 2007-2012 | Mazda | CX-7 | Mazda CX-7 2 Inch Receiver Loaded Trailer Towing Ball Mount 2 Inch Drop 8-1/4 Inch Length 750lb TW 7500lb GTW 2 Inch Tow Ball 5/8 Inch Hitch Pin & Clip Curt 45036 |
| 1990-1997 | Mazda | Miata MX-5 | 1990-97, 1999-14 Mazda Miata MX-5 2 Inch Receiver Loaded Trailer Towing Ball Mount 2 Inch Drop 8-1/4 Inch Length 750lb TW 7500lb GTW 2 Inch Tow Ball 5/8 Inch Hitch Pin & Clip Curt 45036 |
| 1999-2014 | Mazda | Miata MX-5 | 1990-97, 1999-14 Mazda Miata MX-5 2 Inch Receiver Loaded Trailer Towing Ball Mount 2 Inch Drop 8-1/4 Inch Length 750lb TW 7500lb GTW 2 Inch Tow Ball 5/8 Inch Hitch Pin & Clip Curt 45036 |
| 1990-2003 | Mazda | Protege | Mazda Protege 2 Inch Receiver Loaded Trailer Towing Ball Mount 2 Inch Drop 8-1/4 Inch Length 750lb TW 7500lb GTW 2 Inch Tow Ball 5/8 Inch Hitch Pin & Clip Curt 45036 |
| 2002-2003 | Mazda | Protege5 | Mazda Protege5 2 Inch Receiver Loaded Trailer Towing Ball Mount 2 Inch Drop 8-1/4 Inch Length 750lb TW 7500lb GTW 2 Inch Tow Ball 5/8 Inch Hitch Pin & Clip Curt 45036 |
| 1979-1991 | Mazda | RX-7 | 1979-91, 1993-01 Mazda RX-7 2 Inch Receiver Loaded Trailer Towing Ball Mount 2 Inch Drop 8-1/4 Inch Length 750lb TW 7500lb GTW 2 Inch Tow Ball 5/8 Inch Hitch Pin & Clip Curt 45036 |
| 1993-2001 | Mazda | RX-7 | 1979-91, 1993-01 Mazda RX-7 2 Inch Receiver Loaded Trailer Towing Ball Mount 2 Inch Drop 8-1/4 Inch Length 750lb TW 7500lb GTW 2 Inch Tow Ball 5/8 Inch Hitch Pin & Clip Curt 45036 |
| 2001-2006 | Mazda | Tribute | 2001-06, 2008-11 Mazda Tribute 2 Inch Receiver Loaded Trailer Towing Ball Mount 2 Inch Drop 8-1/4 Inch Length 750lb TW 7500lb GTW 2 Inch Tow Ball 5/8 Inch Hitch Pin & Clip Curt 45036 |
| 2008-2011 | Mazda | Tribute | 2001-06, 2008-11 Mazda Tribute 2 Inch Receiver Loaded Trailer Towing Ball Mount 2 Inch Drop 8-1/4 Inch Length 750lb TW 7500lb GTW 2 Inch Tow Ball 5/8 Inch Hitch Pin & Clip Curt 45036 |
| 1960-1965 | Mercedes Benz | 190D | 1960-65, 1984-89 Mercedes Benz 190D 2 Inch Receiver Loaded Trailer Towing Ball Mount 2 Inch Drop 8-1/4 Inch Length 750lb TW 7500lb GTW 2 Inch Tow Ball 5/8 Inch Hitch Pin & Clip Curt 45036 |
| 1984-1989 | Mercedes Benz | 190D | 1960-65, 1984-89 Mercedes Benz 190D 2 Inch Receiver Loaded Trailer Towing Ball Mount 2 Inch Drop 8-1/4 Inch Length 750lb TW 7500lb GTW 2 Inch Tow Ball 5/8 Inch Hitch Pin & Clip Curt 45036 |
| 1984-1993 | Mercedes Benz | 190E | Mercedes Benz 190E 2 Inch Receiver Loaded Trailer Towing Ball Mount 2 Inch Drop 8-1/4 Inch Length 750lb TW 7500lb GTW 2 Inch Tow Ball 5/8 Inch Hitch Pin & Clip Curt 45036 |
| 1955-1963 | Mercedes Benz | 190SL | Mercedes Benz 190SL 2 Inch Receiver Loaded Trailer Towing Ball Mount 2 Inch Drop 8-1/4 Inch Length 750lb TW 7500lb GTW 2 Inch Tow Ball 5/8 Inch Hitch Pin & Clip Curt 45036 |
| 1960-1968 | Mercedes Benz | 200 | 1960-68, 1986-90 Mercedes Benz 200 2 Inch Receiver Loaded Trailer Towing Ball Mount 2 Inch Drop 8-1/4 Inch Length 750lb TW 7500lb GTW 2 Inch Tow Ball 5/8 Inch Hitch Pin & Clip Curt 45036 |
| 1986-1990 | Mercedes Benz | 200 | 1960-68, 1986-90 Mercedes Benz 200 2 Inch Receiver Loaded Trailer Towing Ball Mount 2 Inch Drop 8-1/4 Inch Length 750lb TW 7500lb GTW 2 Inch Tow Ball 5/8 Inch Hitch Pin & Clip Curt 45036 |
| 1966-1968 | Mercedes Benz | 200D | 1966-68, 1976-85 Mercedes Benz 200D 2 Inch Receiver Loaded Trailer Towing Ball Mount 2 Inch Drop 8-1/4 Inch Length 750lb TW 7500lb GTW 2 Inch Tow Ball 5/8 Inch Hitch Pin & Clip Curt 45036 |
| 1976-1985 | Mercedes Benz | 200D | 1966-68, 1976-85 Mercedes Benz 200D 2 Inch Receiver Loaded Trailer Towing Ball Mount 2 Inch Drop 8-1/4 Inch Length 750lb TW 7500lb GTW 2 Inch Tow Ball 5/8 Inch Hitch Pin & Clip Curt 45036 |
| 1988-1992 | Mercedes Benz | 200E | Mercedes Benz 200E 2 Inch Receiver Loaded Trailer Towing Ball Mount 2 Inch Drop 8-1/4 Inch Length 750lb TW 7500lb GTW 2 Inch Tow Ball 5/8 Inch Hitch Pin & Clip Curt 45036 |
| 1986-1990 | Mercedes Benz | 200T | Mercedes Benz 200T 2 Inch Receiver Loaded Trailer Towing Ball Mount 2 Inch Drop 8-1/4 Inch Length 750lb TW 7500lb GTW 2 Inch Tow Ball 5/8 Inch Hitch Pin & Clip Curt 45036 |
| 1984 | Mercedes Benz | 200TD | Mercedes Benz 200TD 2 Inch Receiver Loaded Trailer Towing Ball Mount 2 Inch Drop 8-1/4 Inch Length 750lb TW 7500lb GTW 2 Inch Tow Ball 5/8 Inch Hitch Pin & Clip Curt 45036 |
| 1988-1993 | Mercedes Benz | 200TE | Mercedes Benz 200TE 2 Inch Receiver Loaded Trailer Towing Ball Mount 2 Inch Drop 8-1/4 Inch Length 750lb TW 7500lb GTW 2 Inch Tow Ball 5/8 Inch Hitch Pin & Clip Curt 45036 |
| 1956-1976 | Mercedes Benz | 220 | Mercedes Benz 220 2 Inch Receiver Loaded Trailer Towing Ball Mount 2 Inch Drop 8-1/4 Inch Length 750lb TW 7500lb GTW 2 Inch Tow Ball 5/8 Inch Hitch Pin & Clip Curt 45036 |
| 1968-1985 | Mercedes Benz | 220D | Mercedes Benz 220D 2 Inch Receiver Loaded Trailer Towing Ball Mount 2 Inch Drop 8-1/4 Inch Length 750lb TW 7500lb GTW 2 Inch Tow Ball 5/8 Inch Hitch Pin & Clip Curt 45036 |
| 1963-1972 | Mercedes Benz | 220SE | Mercedes Benz 220SE 2 Inch Receiver Loaded Trailer Towing Ball Mount 2 Inch Drop 8-1/4 Inch Length 750lb TW 7500lb GTW 2 Inch Tow Ball 5/8 Inch Hitch Pin & Clip Curt 45036 |
| 1966-1979 | Mercedes Benz | 230 | Mercedes Benz 230 2 Inch Receiver Loaded Trailer Towing Ball Mount 2 Inch Drop 8-1/4 Inch Length 750lb TW 7500lb GTW 2 Inch Tow Ball 5/8 Inch Hitch Pin & Clip Curt 45036 |
| 1988-1992 | Mercedes Benz | 230CE | Mercedes Benz 230CE 2 Inch Receiver Loaded Trailer Towing Ball Mount 2 Inch Drop 8-1/4 Inch Length 750lb TW 7500lb GTW 2 Inch Tow Ball 5/8 Inch Hitch Pin & Clip Curt 45036 |
| 1968-1978 | Mercedes Benz | 230D | Mercedes Benz 230D 2 Inch Receiver Loaded Trailer Towing Ball Mount 2 Inch Drop 8-1/4 Inch Length 750lb TW 7500lb GTW 2 Inch Tow Ball 5/8 Inch Hitch Pin & Clip Curt 45036 |
| 1988-1993 | Mercedes Benz | 230E | Mercedes Benz 230E 2 Inch Receiver Loaded Trailer Towing Ball Mount 2 Inch Drop 8-1/4 Inch Length 750lb TW 7500lb GTW 2 Inch Tow Ball 5/8 Inch Hitch Pin & Clip Curt 45036 |
| 1963-1972 | Mercedes Benz | 230SL | Mercedes Benz 230SL 2 Inch Receiver Loaded Trailer Towing Ball Mount 2 Inch Drop 8-1/4 Inch Length 750lb TW 7500lb GTW 2 Inch Tow Ball 5/8 Inch Hitch Pin & Clip Curt 45036 |
| 1988-1992 | Mercedes Benz | 230TE | Mercedes Benz 230TE 2 Inch Receiver Loaded Trailer Towing Ball Mount 2 Inch Drop 8-1/4 Inch Length 750lb TW 7500lb GTW 2 Inch Tow Ball 5/8 Inch Hitch Pin & Clip Curt 45036 |
| 1968-1985 | Mercedes Benz | 240D | Mercedes Benz 240D 2 Inch Receiver Loaded Trailer Towing Ball Mount 2 Inch Drop 8-1/4 Inch Length 750lb TW 7500lb GTW 2 Inch Tow Ball 5/8 Inch Hitch Pin & Clip Curt 45036 |
| 1968-1976 | Mercedes Benz | 250 | Mercedes Benz 250 2 Inch Receiver Loaded Trailer Towing Ball Mount 2 Inch Drop 8-1/4 Inch Length 750lb TW 7500lb GTW 2 Inch Tow Ball 5/8 Inch Hitch Pin & Clip Curt 45036 |
| 1968-1976 | Mercedes Benz | 250C | Mercedes Benz 250C 2 Inch Receiver Loaded Trailer Towing Ball Mount 2 Inch Drop 8-1/4 Inch Length 750lb TW 7500lb GTW 2 Inch Tow Ball 5/8 Inch Hitch Pin & Clip Curt 45036 |
| 1990-1993 | Mercedes Benz | 250D | Mercedes Benz 250D 2 Inch Receiver Loaded Trailer Towing Ball Mount 2 Inch Drop 8-1/4 Inch Length 750lb TW 7500lb GTW 2 Inch Tow Ball 5/8 Inch Hitch Pin & Clip Curt 45036 |
| 1965-1973 | Mercedes Benz | 250S | Mercedes Benz 250S 2 Inch Receiver Loaded Trailer Towing Ball Mount 2 Inch Drop 8-1/4 Inch Length 750lb TW 7500lb GTW 2 Inch Tow Ball 5/8 Inch Hitch Pin & Clip Curt 45036 |
| 1963-1973 | Mercedes Benz | 250SE | Mercedes Benz 250SE 2 Inch Receiver Loaded Trailer Towing Ball Mount 2 Inch Drop 8-1/4 Inch Length 750lb TW 7500lb GTW 2 Inch Tow Ball 5/8 Inch Hitch Pin & Clip Curt 45036 |
| 1965-1973 | Mercedes Benz | 250SEL | Mercedes Benz 250SEL 2 Inch Receiver Loaded Trailer Towing Ball Mount 2 Inch Drop 8-1/4 Inch Length 750lb TW 7500lb GTW 2 Inch Tow Ball 5/8 Inch Hitch Pin & Clip Curt 45036 |
| 1964-1972 | Mercedes Benz | 250SL | Mercedes Benz 250SL 2 Inch Receiver Loaded Trailer Towing Ball Mount 2 Inch Drop 8-1/4 Inch Length 750lb TW 7500lb GTW 2 Inch Tow Ball 5/8 Inch Hitch Pin & Clip Curt 45036 |
| 1986-1994 | Mercedes Benz | 260E | Mercedes Benz 260E 2 Inch Receiver Loaded Trailer Towing Ball Mount 2 Inch Drop 8-1/4 Inch Length 750lb TW 7500lb GTW 2 Inch Tow Ball 5/8 Inch Hitch Pin & Clip Curt 45036 |
| 1968-1981 | Mercedes Benz | 280 | Mercedes Benz 280 2 Inch Receiver Loaded Trailer Towing Ball Mount 2 Inch Drop 8-1/4 Inch Length 750lb TW 7500lb GTW 2 Inch Tow Ball 5/8 Inch Hitch Pin & Clip Curt 45036 |
| 1968-1981 | Mercedes Benz | 280C | Mercedes Benz 280C 2 Inch Receiver Loaded Trailer Towing Ball Mount 2 Inch Drop 8-1/4 Inch Length 750lb TW 7500lb GTW 2 Inch Tow Ball 5/8 Inch Hitch Pin & Clip Curt 45036 |
| 1977-1981 | Mercedes Benz | 280CE | Mercedes Benz 280CE 2 Inch Receiver Loaded Trailer Towing Ball Mount 2 Inch Drop 8-1/4 Inch Length 750lb TW 7500lb GTW 2 Inch Tow Ball 5/8 Inch Hitch Pin & Clip Curt 45036 |
| 1968-1972 | Mercedes Benz | 280E | 1968-72, 1977-91 Mercedes Benz 280E 2 Inch Receiver Loaded Trailer Towing Ball Mount 2 Inch Drop 8-1/4 Inch Length 750lb TW 7500lb GTW 2 Inch Tow Ball 5/8 Inch Hitch Pin & Clip Curt 45036 |
| 1977-1991 | Mercedes Benz | 280E | 1968-72, 1977-91 Mercedes Benz 280E 2 Inch Receiver Loaded Trailer Towing Ball Mount 2 Inch Drop 8-1/4 Inch Length 750lb TW 7500lb GTW 2 Inch Tow Ball 5/8 Inch Hitch Pin & Clip Curt 45036 |
| 1965-1991 | Mercedes Benz | 280S | Mercedes Benz 280S 2 Inch Receiver Loaded Trailer Towing Ball Mount 2 Inch Drop 8-1/4 Inch Length 750lb TW 7500lb GTW 2 Inch Tow Ball 5/8 Inch Hitch Pin & Clip Curt 45036 |
| 1963-1981 | Mercedes Benz | 280SE | Mercedes Benz 280SE 2 Inch Receiver Loaded Trailer Towing Ball Mount 2 Inch Drop 8-1/4 Inch Length 750lb TW 7500lb GTW 2 Inch Tow Ball 5/8 Inch Hitch Pin & Clip Curt 45036 |
| 1965-1981 | Mercedes Benz | 280SEL | Mercedes Benz 280SEL 2 Inch Receiver Loaded Trailer Towing Ball Mount 2 Inch Drop 8-1/4 Inch Length 750lb TW 7500lb GTW 2 Inch Tow Ball 5/8 Inch Hitch Pin & Clip Curt 45036 |
| 1964-1994 | Mercedes Benz | 280SL | Mercedes Benz 280SL 2 Inch Receiver Loaded Trailer Towing Ball Mount 2 Inch Drop 8-1/4 Inch Length 750lb TW 7500lb GTW 2 Inch Tow Ball 5/8 Inch Hitch Pin & Clip Curt 45036 |
| 1972-1989 | Mercedes Benz | 280SLC | Mercedes Benz 280SLC 2 Inch Receiver Loaded Trailer Towing Ball Mount 2 Inch Drop 8-1/4 Inch Length 750lb TW 7500lb GTW 2 Inch Tow Ball 5/8 Inch Hitch Pin & Clip Curt 45036 |
| 1977-1985 | Mercedes Benz | 300CD | Mercedes Benz 300CD 2 Inch Receiver Loaded Trailer Towing Ball Mount 2 Inch Drop 8-1/4 Inch Length 750lb TW 7500lb GTW 2 Inch Tow Ball 5/8 Inch Hitch Pin & Clip Curt 45036 |
| 1977-1985 | Mercedes Benz | 300CDT | Mercedes Benz 300CDT 2 Inch Receiver Loaded Trailer Towing Ball Mount 2 Inch Drop 8-1/4 Inch Length 750lb TW 7500lb GTW 2 Inch Tow Ball 5/8 Inch Hitch Pin & Clip Curt 45036 |
| 1978-1994 | Mercedes Benz | 300CE | Mercedes Benz 300CE 2 Inch Receiver Loaded Trailer Towing Ball Mount 2 Inch Drop 8-1/4 Inch Length 750lb TW 7500lb GTW 2 Inch Tow Ball 5/8 Inch Hitch Pin & Clip Curt 45036 |
| 1968-1995 | Mercedes Benz | 300D | Mercedes Benz 300D 2 Inch Receiver Loaded Trailer Towing Ball Mount 2 Inch Drop 8-1/4 Inch Length 750lb TW 7500lb GTW 2 Inch Tow Ball 5/8 Inch Hitch Pin & Clip Curt 45036 |
| 1977-1985 | Mercedes Benz | 300DT | 1977-85, 1987 Mercedes Benz 300DT 2 Inch Receiver Loaded Trailer Towing Ball Mount 2 Inch Drop 8-1/4 Inch Length 750lb TW 7500lb GTW 2 Inch Tow Ball 5/8 Inch Hitch Pin & Clip Curt 45036 |
| 1987 | Mercedes Benz | 300DT | 1977-85, 1987 Mercedes Benz 300DT 2 Inch Receiver Loaded Trailer Towing Ball Mount 2 Inch Drop 8-1/4 Inch Length 750lb TW 7500lb GTW 2 Inch Tow Ball 5/8 Inch Hitch Pin & Clip Curt 45036 |
| 1986-1994 | Mercedes Benz | 300E | Mercedes Benz 300E 2 Inch Receiver Loaded Trailer Towing Ball Mount 2 Inch Drop 8-1/4 Inch Length 750lb TW 7500lb GTW 2 Inch Tow Ball 5/8 Inch Hitch Pin & Clip Curt 45036 |
| 1965-1973 | Mercedes Benz | 300S | 1965-73, 1975-85 Mercedes Benz 300S 2 Inch Receiver Loaded Trailer Towing Ball Mount 2 Inch Drop 8-1/4 Inch Length 750lb TW 7500lb GTW 2 Inch Tow Ball 5/8 Inch Hitch Pin & Clip Curt 45036 |
| 1975-1985 | Mercedes Benz | 300S | 1965-73, 1975-85 Mercedes Benz 300S 2 Inch Receiver Loaded Trailer Towing Ball Mount 2 Inch Drop 8-1/4 Inch Length 750lb TW 7500lb GTW 2 Inch Tow Ball 5/8 Inch Hitch Pin & Clip Curt 45036 |
| 1973-1993 | Mercedes Benz | 300SD | Mercedes Benz 300SD 2 Inch Receiver Loaded Trailer Towing Ball Mount 2 Inch Drop 8-1/4 Inch Length 750lb TW 7500lb GTW 2 Inch Tow Ball 5/8 Inch Hitch Pin & Clip Curt 45036 |
| 1981-1991 | Mercedes Benz | 300SDL | Mercedes Benz 300SDL 2 Inch Receiver Loaded Trailer Towing Ball Mount 2 Inch Drop 8-1/4 Inch Length 750lb TW 7500lb GTW 2 Inch Tow Ball 5/8 Inch Hitch Pin & Clip Curt 45036 |
| 1963-1973 | Mercedes Benz | 300SE | 1963-73, 1988-93 Mercedes Benz 300SE 2 Inch Receiver Loaded Trailer Towing Ball Mount 2 Inch Drop 8-1/4 Inch Length 750lb TW 7500lb GTW 2 Inch Tow Ball 5/8 Inch Hitch Pin & Clip Curt 45036 |
| 1988-1993 | Mercedes Benz | 300SE | 1963-73, 1988-93 Mercedes Benz 300SE 2 Inch Receiver Loaded Trailer Towing Ball Mount 2 Inch Drop 8-1/4 Inch Length 750lb TW 7500lb GTW 2 Inch Tow Ball 5/8 Inch Hitch Pin & Clip Curt 45036 |
| 1963-1993 | Mercedes Benz | 300SEL | Mercedes Benz 300SEL 2 Inch Receiver Loaded Trailer Towing Ball Mount 2 Inch Drop 8-1/4 Inch Length 750lb TW 7500lb GTW 2 Inch Tow Ball 5/8 Inch Hitch Pin & Clip Curt 45036 |
| 1958-1963 | Mercedes Benz | 300SL | 1958-63, 1970-73, 1981-85, 1989-94 Mercedes Benz 300SL 2 Inch Receiver Loaded Trailer Towing Ball Mount 2 Inch Drop 8-1/4 Inch Length 750lb TW 7500lb GTW 2 Inch Tow Ball 5/8 Inch Hitch Pin & Clip Curt 45036 |
| 1970-1973 | Mercedes Benz | 300SL | 1958-63, 1970-73, 1981-85, 1989-94 Mercedes Benz 300SL 2 Inch Receiver Loaded Trailer Towing Ball Mount 2 Inch Drop 8-1/4 Inch Length 750lb TW 7500lb GTW 2 Inch Tow Ball 5/8 Inch Hitch Pin & Clip Curt 45036 |
| 1981-1985 | Mercedes Benz | 300SL | 1958-63, 1970-73, 1981-85, 1989-94 Mercedes Benz 300SL 2 Inch Receiver Loaded Trailer Towing Ball Mount 2 Inch Drop 8-1/4 Inch Length 750lb TW 7500lb GTW 2 Inch Tow Ball 5/8 Inch Hitch Pin & Clip Curt 45036 |
| 1989-1994 | Mercedes Benz | 300SL | 1958-63, 1970-73, 1981-85, 1989-94 Mercedes Benz 300SL 2 Inch Receiver Loaded Trailer Towing Ball Mount 2 Inch Drop 8-1/4 Inch Length 750lb TW 7500lb GTW 2 Inch Tow Ball 5/8 Inch Hitch Pin & Clip Curt 45036 |
| 1977-1994 | Mercedes Benz | 300TD | Mercedes Benz 300TD 2 Inch Receiver Loaded Trailer Towing Ball Mount 2 Inch Drop 8-1/4 Inch Length 750lb TW 7500lb GTW 2 Inch Tow Ball 5/8 Inch Hitch Pin & Clip Curt 45036 |
| 1977-1985 | Mercedes Benz | 300TDT | 1977-85, 1987 Mercedes Benz 300TDT 2 Inch Receiver Loaded Trailer Towing Ball Mount 2 Inch Drop 8-1/4 Inch Length 750lb TW 7500lb GTW 2 Inch Tow Ball 5/8 Inch Hitch Pin & Clip Curt 45036 |
| 1987 | Mercedes Benz | 300TDT | 1977-85, 1987 Mercedes Benz 300TDT 2 Inch Receiver Loaded Trailer Towing Ball Mount 2 Inch Drop 8-1/4 Inch Length 750lb TW 7500lb GTW 2 Inch Tow Ball 5/8 Inch Hitch Pin & Clip Curt 45036 |
| 1986-1994 | Mercedes Benz | 300TE | Mercedes Benz 300TE 2 Inch Receiver Loaded Trailer Towing Ball Mount 2 Inch Drop 8-1/4 Inch Length 750lb TW 7500lb GTW 2 Inch Tow Ball 5/8 Inch Hitch Pin & Clip Curt 45036 |
| 1972 | Mercedes Benz | 350SD | 1972, 1990-91 Mercedes Benz 350SD 2 Inch Receiver Loaded Trailer Towing Ball Mount 2 Inch Drop 8-1/4 Inch Length 750lb TW 7500lb GTW 2 Inch Tow Ball 5/8 Inch Hitch Pin & Clip Curt 45036 |
| 1990-1991 | Mercedes Benz | 350SD | 1972, 1990-91 Mercedes Benz 350SD 2 Inch Receiver Loaded Trailer Towing Ball Mount 2 Inch Drop 8-1/4 Inch Length 750lb TW 7500lb GTW 2 Inch Tow Ball 5/8 Inch Hitch Pin & Clip Curt 45036 |
| 1990-1991 | Mercedes Benz | 350SDL | Mercedes Benz 350SDL 2 Inch Receiver Loaded Trailer Towing Ball Mount 2 Inch Drop 8-1/4 Inch Length 750lb TW 7500lb GTW 2 Inch Tow Ball 5/8 Inch Hitch Pin & Clip Curt 45036 |
| 1973-1980 | Mercedes Benz | 350SE | 1973-80, 1990-93 Mercedes Benz 350SE 2 Inch Receiver Loaded Trailer Towing Ball Mount 2 Inch Drop 8-1/4 Inch Length 750lb TW 7500lb GTW 2 Inch Tow Ball 5/8 Inch Hitch Pin & Clip Curt 45036 |
| 1990-1993 | Mercedes Benz | 350SE | 1973-80, 1990-93 Mercedes Benz 350SE 2 Inch Receiver Loaded Trailer Towing Ball Mount 2 Inch Drop 8-1/4 Inch Length 750lb TW 7500lb GTW 2 Inch Tow Ball 5/8 Inch Hitch Pin & Clip Curt 45036 |
| 1969-1980 | Mercedes Benz | 350SEL | 1969-80, 1990-91 Mercedes Benz 350SEL 2 Inch Receiver Loaded Trailer Towing Ball Mount 2 Inch Drop 8-1/4 Inch Length 750lb TW 7500lb GTW 2 Inch Tow Ball 5/8 Inch Hitch Pin & Clip Curt 45036 |
| 1990-1991 | Mercedes Benz | 350SEL | 1969-80, 1990-91 Mercedes Benz 350SEL 2 Inch Receiver Loaded Trailer Towing Ball Mount 2 Inch Drop 8-1/4 Inch Length 750lb TW 7500lb GTW 2 Inch Tow Ball 5/8 Inch Hitch Pin & Clip Curt 45036 |
| 1970-1991 | Mercedes Benz | 350SL | Mercedes Benz 350SL 2 Inch Receiver Loaded Trailer Towing Ball Mount 2 Inch Drop 8-1/4 Inch Length 750lb TW 7500lb GTW 2 Inch Tow Ball 5/8 Inch Hitch Pin & Clip Curt 45036 |
| 1972-1975 | Mercedes Benz | 350SLC | Mercedes Benz 350SLC 2 Inch Receiver Loaded Trailer Towing Ball Mount 2 Inch Drop 8-1/4 Inch Length 750lb TW 7500lb GTW 2 Inch Tow Ball 5/8 Inch Hitch Pin & Clip Curt 45036 |
| 1981-1991 | Mercedes Benz | 380SE | Mercedes Benz 380SE 2 Inch Receiver Loaded Trailer Towing Ball Mount 2 Inch Drop 8-1/4 Inch Length 750lb TW 7500lb GTW 2 Inch Tow Ball 5/8 Inch Hitch Pin & Clip Curt 45036 |
| 1981-1985 | Mercedes Benz | 380SEC | Mercedes Benz 380SEC 2 Inch Receiver Loaded Trailer Towing Ball Mount 2 Inch Drop 8-1/4 Inch Length 750lb TW 7500lb GTW 2 Inch Tow Ball 5/8 Inch Hitch Pin & Clip Curt 45036 |
| 1981-1991 | Mercedes Benz | 380SEL | Mercedes Benz 380SEL 2 Inch Receiver Loaded Trailer Towing Ball Mount 2 Inch Drop 8-1/4 Inch Length 750lb TW 7500lb GTW 2 Inch Tow Ball 5/8 Inch Hitch Pin & Clip Curt 45036 |
| 1972-1989 | Mercedes Benz | 380SL | Mercedes Benz 380SL 2 Inch Receiver Loaded Trailer Towing Ball Mount 2 Inch Drop 8-1/4 Inch Length 750lb TW 7500lb GTW 2 Inch Tow Ball 5/8 Inch Hitch Pin & Clip Curt 45036 |
| 1972-1989 | Mercedes Benz | 380SLC | Mercedes Benz 380SLC 2 Inch Receiver Loaded Trailer Towing Ball Mount 2 Inch Drop 8-1/4 Inch Length 750lb TW 7500lb GTW 2 Inch Tow Ball 5/8 Inch Hitch Pin & Clip Curt 45036 |
| 1986-1994 | Mercedes Benz | 400E | Mercedes Benz 400E 2 Inch Receiver Loaded Trailer Towing Ball Mount 2 Inch Drop 8-1/4 Inch Length 750lb TW 7500lb GTW 2 Inch Tow Ball 5/8 Inch Hitch Pin & Clip Curt 45036 |
| 1990-1993 | Mercedes Benz | 400SE | Mercedes Benz 400SE 2 Inch Receiver Loaded Trailer Towing Ball Mount 2 Inch Drop 8-1/4 Inch Length 750lb TW 7500lb GTW 2 Inch Tow Ball 5/8 Inch Hitch Pin & Clip Curt 45036 |
| 1990-1993 | Mercedes Benz | 400SEL | Mercedes Benz 400SEL 2 Inch Receiver Loaded Trailer Towing Ball Mount 2 Inch Drop 8-1/4 Inch Length 750lb TW 7500lb GTW 2 Inch Tow Ball 5/8 Inch Hitch Pin & Clip Curt 45036 |
| 1990-1992 | Mercedes Benz | 420SE | Mercedes Benz 420SE 2 Inch Receiver Loaded Trailer Towing Ball Mount 2 Inch Drop 8-1/4 Inch Length 750lb TW 7500lb GTW 2 Inch Tow Ball 5/8 Inch Hitch Pin & Clip Curt 45036 |
| 1990-1993 | Mercedes Benz | 420SEL | Mercedes Benz 420SEL 2 Inch Receiver Loaded Trailer Towing Ball Mount 2 Inch Drop 8-1/4 Inch Length 750lb TW 7500lb GTW 2 Inch Tow Ball 5/8 Inch Hitch Pin & Clip Curt 45036 |
| 1971-1980 | Mercedes Benz | 450SE | Mercedes Benz 450SE 2 Inch Receiver Loaded Trailer Towing Ball Mount 2 Inch Drop 8-1/4 Inch Length 750lb TW 7500lb GTW 2 Inch Tow Ball 5/8 Inch Hitch Pin & Clip Curt 45036 |
| 1971-1980 | Mercedes Benz | 450SEL | 1971-80, 1986-91 Mercedes Benz 450SEL 2 Inch Receiver Loaded Trailer Towing Ball Mount 2 Inch Drop 8-1/4 Inch Length 750lb TW 7500lb GTW 2 Inch Tow Ball 5/8 Inch Hitch Pin & Clip Curt 45036 |
| 1986-1991 | Mercedes Benz | 450SEL | 1971-80, 1986-91 Mercedes Benz 450SEL 2 Inch Receiver Loaded Trailer Towing Ball Mount 2 Inch Drop 8-1/4 Inch Length 750lb TW 7500lb GTW 2 Inch Tow Ball 5/8 Inch Hitch Pin & Clip Curt 45036 |
| 1971-1989 | Mercedes Benz | 450SL | Mercedes Benz 450SL 2 Inch Receiver Loaded Trailer Towing Ball Mount 2 Inch Drop 8-1/4 Inch Length 750lb TW 7500lb GTW 2 Inch Tow Ball 5/8 Inch Hitch Pin & Clip Curt 45036 |
| 1971-1989 | Mercedes Benz | 450SLC | Mercedes Benz 450SLC 2 Inch Receiver Loaded Trailer Towing Ball Mount 2 Inch Drop 8-1/4 Inch Length 750lb TW 7500lb GTW 2 Inch Tow Ball 5/8 Inch Hitch Pin & Clip Curt 45036 |
| 1990-1994 | Mercedes Benz | 500E | Mercedes Benz 500E 2 Inch Receiver Loaded Trailer Towing Ball Mount 2 Inch Drop 8-1/4 Inch Length 750lb TW 7500lb GTW 2 Inch Tow Ball 5/8 Inch Hitch Pin & Clip Curt 45036 |
| 1973-1993 | Mercedes Benz | 500SE | Mercedes Benz 500SE 2 Inch Receiver Loaded Trailer Towing Ball Mount 2 Inch Drop 8-1/4 Inch Length 750lb TW 7500lb GTW 2 Inch Tow Ball 5/8 Inch Hitch Pin & Clip Curt 45036 |
| 1980-1985 | Mercedes Benz | 500SEC | 1980-85, 1993 Mercedes Benz 500SEC 2 Inch Receiver Loaded Trailer Towing Ball Mount 2 Inch Drop 8-1/4 Inch Length 750lb TW 7500lb GTW 2 Inch Tow Ball 5/8 Inch Hitch Pin & Clip Curt 45036 |
| 1993 | Mercedes Benz | 500SEC | 1980-85, 1993 Mercedes Benz 500SEC 2 Inch Receiver Loaded Trailer Towing Ball Mount 2 Inch Drop 8-1/4 Inch Length 750lb TW 7500lb GTW 2 Inch Tow Ball 5/8 Inch Hitch Pin & Clip Curt 45036 |
| 1973-1993 | Mercedes Benz | 500SEL | Mercedes Benz 500SEL 2 Inch Receiver Loaded Trailer Towing Ball Mount 2 Inch Drop 8-1/4 Inch Length 750lb TW 7500lb GTW 2 Inch Tow Ball 5/8 Inch Hitch Pin & Clip Curt 45036 |
| 1972-1994 | Mercedes Benz | 500SL | Mercedes Benz 500SL 2 Inch Receiver Loaded Trailer Towing Ball Mount 2 Inch Drop 8-1/4 Inch Length 750lb TW 7500lb GTW 2 Inch Tow Ball 5/8 Inch Hitch Pin & Clip Curt 45036 |
| 1972-1989 | Mercedes Benz | 500SLC | Mercedes Benz 500SLC 2 Inch Receiver Loaded Trailer Towing Ball Mount 2 Inch Drop 8-1/4 Inch Length 750lb TW 7500lb GTW 2 Inch Tow Ball 5/8 Inch Hitch Pin & Clip Curt 45036 |
| 1984-1991 | Mercedes Benz | 560SE | Mercedes Benz 560SE 2 Inch Receiver Loaded Trailer Towing Ball Mount 2 Inch Drop 8-1/4 Inch Length 750lb TW 7500lb GTW 2 Inch Tow Ball 5/8 Inch Hitch Pin & Clip Curt 45036 |
| 1984-1991 | Mercedes Benz | 560SEC | Mercedes Benz 560SEC 2 Inch Receiver Loaded Trailer Towing Ball Mount 2 Inch Drop 8-1/4 Inch Length 750lb TW 7500lb GTW 2 Inch Tow Ball 5/8 Inch Hitch Pin & Clip Curt 45036 |
| 1981-1993 | Mercedes Benz | 560SEL | Mercedes Benz 560SEL 2 Inch Receiver Loaded Trailer Towing Ball Mount 2 Inch Drop 8-1/4 Inch Length 750lb TW 7500lb GTW 2 Inch Tow Ball 5/8 Inch Hitch Pin & Clip Curt 45036 |
| 1972-1994 | Mercedes Benz | 560SL | Mercedes Benz 560SL 2 Inch Receiver Loaded Trailer Towing Ball Mount 2 Inch Drop 8-1/4 Inch Length 750lb TW 7500lb GTW 2 Inch Tow Ball 5/8 Inch Hitch Pin & Clip Curt 45036 |
| 1972-1989 | Mercedes Benz | 560SLC | Mercedes Benz 560SLC 2 Inch Receiver Loaded Trailer Towing Ball Mount 2 Inch Drop 8-1/4 Inch Length 750lb TW 7500lb GTW 2 Inch Tow Ball 5/8 Inch Hitch Pin & Clip Curt 45036 |
| 1991 | Mercedes Benz | 600SEC | 1991, 1993 Mercedes Benz 600SEC 2 Inch Receiver Loaded Trailer Towing Ball Mount 2 Inch Drop 8-1/4 Inch Length 750lb TW 7500lb GTW 2 Inch Tow Ball 5/8 Inch Hitch Pin & Clip Curt 45036 |
| 1993 | Mercedes Benz | 600SEC | 1991, 1993 Mercedes Benz 600SEC 2 Inch Receiver Loaded Trailer Towing Ball Mount 2 Inch Drop 8-1/4 Inch Length 750lb TW 7500lb GTW 2 Inch Tow Ball 5/8 Inch Hitch Pin & Clip Curt 45036 |
| 1992-1993 | Mercedes Benz | 600SEL | Mercedes Benz 600SEL 2 Inch Receiver Loaded Trailer Towing Ball Mount 2 Inch Drop 8-1/4 Inch Length 750lb TW 7500lb GTW 2 Inch Tow Ball 5/8 Inch Hitch Pin & Clip Curt 45036 |
| 1970-1971 | Mercedes Benz | 600SL | 1970-71, 1990-94 Mercedes Benz 600SL 2 Inch Receiver Loaded Trailer Towing Ball Mount 2 Inch Drop 8-1/4 Inch Length 750lb TW 7500lb GTW 2 Inch Tow Ball 5/8 Inch Hitch Pin & Clip Curt 45036 |
| 1990-1994 | Mercedes Benz | 600SL | 1970-71, 1990-94 Mercedes Benz 600SL 2 Inch Receiver Loaded Trailer Towing Ball Mount 2 Inch Drop 8-1/4 Inch Length 750lb TW 7500lb GTW 2 Inch Tow Ball 5/8 Inch Hitch Pin & Clip Curt 45036 |
| 2005-2011 | Mercedes Benz | B200 | Mercedes Benz B200 2 Inch Receiver Loaded Trailer Towing Ball Mount 2 Inch Drop 8-1/4 Inch Length 750lb TW 7500lb GTW 2 Inch Tow Ball 5/8 Inch Hitch Pin & Clip Curt 45036 |
| 2012-2014 | Mercedes Benz | C180 | Mercedes Benz C180 2 Inch Receiver Loaded Trailer Towing Ball Mount 2 Inch Drop 8-1/4 Inch Length 750lb TW 7500lb GTW 2 Inch Tow Ball 5/8 Inch Hitch Pin & Clip Curt 45036 |
| 1994-2000 | Mercedes Benz | C220 | Mercedes Benz C220 2 Inch Receiver Loaded Trailer Towing Ball Mount 2 Inch Drop 8-1/4 Inch Length 750lb TW 7500lb GTW 2 Inch Tow Ball 5/8 Inch Hitch Pin & Clip Curt 45036 |
| 1994-2010 | Mercedes Benz | C230 | Mercedes Benz C230 2 Inch Receiver Loaded Trailer Towing Ball Mount 2 Inch Drop 8-1/4 Inch Length 750lb TW 7500lb GTW 2 Inch Tow Ball 5/8 Inch Hitch Pin & Clip Curt 45036 |
| 2001-2007 | Mercedes Benz | C240 | Mercedes Benz C240 2 Inch Receiver Loaded Trailer Towing Ball Mount 2 Inch Drop 8-1/4 Inch Length 750lb TW 7500lb GTW 2 Inch Tow Ball 5/8 Inch Hitch Pin & Clip Curt 45036 |
| 2012-2015 | Mercedes Benz | C250 | Mercedes Benz C250 2 Inch Receiver Loaded Trailer Towing Ball Mount 2 Inch Drop 8-1/4 Inch Length 750lb TW 7500lb GTW 2 Inch Tow Ball 5/8 Inch Hitch Pin & Clip Curt 45036 |
| 1995-1996 | Mercedes Benz | C250D | Mercedes Benz C250D 2 Inch Receiver Loaded Trailer Towing Ball Mount 2 Inch Drop 8-1/4 Inch Length 750lb TW 7500lb GTW 2 Inch Tow Ball 5/8 Inch Hitch Pin & Clip Curt 45036 |
| 1993-2007 | Mercedes Benz | C280 | Mercedes Benz C280 2 Inch Receiver Loaded Trailer Towing Ball Mount 2 Inch Drop 8-1/4 Inch Length 750lb TW 7500lb GTW 2 Inch Tow Ball 5/8 Inch Hitch Pin & Clip Curt 45036 |
| 2002 | Mercedes Benz | C300 | 2002, 2007-15 Mercedes Benz C300 2 Inch Receiver Loaded Trailer Towing Ball Mount 2 Inch Drop 8-1/4 Inch Length 750lb TW 7500lb GTW 2 Inch Tow Ball 5/8 Inch Hitch Pin & Clip Curt 45036 |
| 2007-2015 | Mercedes Benz | C300 | 2002, 2007-15 Mercedes Benz C300 2 Inch Receiver Loaded Trailer Towing Ball Mount 2 Inch Drop 8-1/4 Inch Length 750lb TW 7500lb GTW 2 Inch Tow Ball 5/8 Inch Hitch Pin & Clip Curt 45036 |
| 2000-2005 | Mercedes Benz | C32 AMG | Mercedes Benz C32 AMG 2 Inch Receiver Loaded Trailer Towing Ball Mount 2 Inch Drop 8-1/4 Inch Length 750lb TW 7500lb GTW 2 Inch Tow Ball 5/8 Inch Hitch Pin & Clip Curt 45036 |
| 1998-2007 | Mercedes Benz | C320 | Mercedes Benz C320 2 Inch Receiver Loaded Trailer Towing Ball Mount 2 Inch Drop 8-1/4 Inch Length 750lb TW 7500lb GTW 2 Inch Tow Ball 5/8 Inch Hitch Pin & Clip Curt 45036 |
| 2006-2015 | Mercedes Benz | C350 | Mercedes Benz C350 2 Inch Receiver Loaded Trailer Towing Ball Mount 2 Inch Drop 8-1/4 Inch Length 750lb TW 7500lb GTW 2 Inch Tow Ball 5/8 Inch Hitch Pin & Clip Curt 45036 |
| 1994-1998 | Mercedes Benz | C36 AMG | Mercedes Benz C36 AMG 2 Inch Receiver Loaded Trailer Towing Ball Mount 2 Inch Drop 8-1/4 Inch Length 750lb TW 7500lb GTW 2 Inch Tow Ball 5/8 Inch Hitch Pin & Clip Curt 45036 |
| 2015 | Mercedes Benz | C400 | Mercedes Benz C400 2 Inch Receiver Loaded Trailer Towing Ball Mount 2 Inch Drop 8-1/4 Inch Length 750lb TW 7500lb GTW 2 Inch Tow Ball 5/8 Inch Hitch Pin & Clip Curt 45036 |
| 1998-2000 | Mercedes Benz | C43 AMG | Mercedes Benz C43 AMG 2 Inch Receiver Loaded Trailer Towing Ball Mount 2 Inch Drop 8-1/4 Inch Length 750lb TW 7500lb GTW 2 Inch Tow Ball 5/8 Inch Hitch Pin & Clip Curt 45036 |
| 2001-2007 | Mercedes Benz | C55 AMG | Mercedes Benz C55 AMG 2 Inch Receiver Loaded Trailer Towing Ball Mount 2 Inch Drop 8-1/4 Inch Length 750lb TW 7500lb GTW 2 Inch Tow Ball 5/8 Inch Hitch Pin & Clip Curt 45036 |
| 2007-2015 | Mercedes Benz | C63 AMG | Mercedes Benz C63 AMG 2 Inch Receiver Loaded Trailer Towing Ball Mount 2 Inch Drop 8-1/4 Inch Length 750lb TW 7500lb GTW 2 Inch Tow Ball 5/8 Inch Hitch Pin & Clip Curt 45036 |
| 1998-2006 | Mercedes Benz | CL500 | Mercedes Benz CL500 2 Inch Receiver Loaded Trailer Towing Ball Mount 2 Inch Drop 8-1/4 Inch Length 750lb TW 7500lb GTW 2 Inch Tow Ball 5/8 Inch Hitch Pin & Clip Curt 45036 |
| 2001-2006 | Mercedes Benz | CL55 AMG | Mercedes Benz CL55 AMG 2 Inch Receiver Loaded Trailer Towing Ball Mount 2 Inch Drop 8-1/4 Inch Length 750lb TW 7500lb GTW 2 Inch Tow Ball 5/8 Inch Hitch Pin & Clip Curt 45036 |
| 1998-2014 | Mercedes Benz | CL550 | Mercedes Benz CL550 2 Inch Receiver Loaded Trailer Towing Ball Mount 2 Inch Drop 8-1/4 Inch Length 750lb TW 7500lb GTW 2 Inch Tow Ball 5/8 Inch Hitch Pin & Clip Curt 45036 |
| 1998-2014 | Mercedes Benz | CL600 | Mercedes Benz CL600 2 Inch Receiver Loaded Trailer Towing Ball Mount 2 Inch Drop 8-1/4 Inch Length 750lb TW 7500lb GTW 2 Inch Tow Ball 5/8 Inch Hitch Pin & Clip Curt 45036 |
| 2007-2015 | Mercedes Benz | CL63 AMG | Mercedes Benz CL63 AMG 2 Inch Receiver Loaded Trailer Towing Ball Mount 2 Inch Drop 8-1/4 Inch Length 750lb TW 7500lb GTW 2 Inch Tow Ball 5/8 Inch Hitch Pin & Clip Curt 45036 |
| 2006-2015 | Mercedes Benz | CL65 AMG | Mercedes Benz CL65 AMG 2 Inch Receiver Loaded Trailer Towing Ball Mount 2 Inch Drop 8-1/4 Inch Length 750lb TW 7500lb GTW 2 Inch Tow Ball 5/8 Inch Hitch Pin & Clip Curt 45036 |
| 2014-2015 | Mercedes Benz | CLA250 | Mercedes Benz CLA250 2 Inch Receiver Loaded Trailer Towing Ball Mount 2 Inch Drop 8-1/4 Inch Length 750lb TW 7500lb GTW 2 Inch Tow Ball 5/8 Inch Hitch Pin & Clip Curt 45036 |
| 2014-2015 | Mercedes Benz | CLA45 AMG | Mercedes Benz CLA45 AMG 2 Inch Receiver Loaded Trailer Towing Ball Mount 2 Inch Drop 8-1/4 Inch Length 750lb TW 7500lb GTW 2 Inch Tow Ball 5/8 Inch Hitch Pin & Clip Curt 45036 |
| 1998-2005 | Mercedes Benz | CLK320 | Mercedes Benz CLK320 2 Inch Receiver Loaded Trailer Towing Ball Mount 2 Inch Drop 8-1/4 Inch Length 750lb TW 7500lb GTW 2 Inch Tow Ball 5/8 Inch Hitch Pin & Clip Curt 45036 |
| 2006-2009 | Mercedes Benz | CLK350 | Mercedes Benz CLK350 2 Inch Receiver Loaded Trailer Towing Ball Mount 2 Inch Drop 8-1/4 Inch Length 750lb TW 7500lb GTW 2 Inch Tow Ball 5/8 Inch Hitch Pin & Clip Curt 45036 |
| 1999-2003 | Mercedes Benz | CLK430 | Mercedes Benz CLK430 2 Inch Receiver Loaded Trailer Towing Ball Mount 2 Inch Drop 8-1/4 Inch Length 750lb TW 7500lb GTW 2 Inch Tow Ball 5/8 Inch Hitch Pin & Clip Curt 45036 |
| 2003-2006 | Mercedes Benz | CLK500 | Mercedes Benz CLK500 2 Inch Receiver Loaded Trailer Towing Ball Mount 2 Inch Drop 8-1/4 Inch Length 750lb TW 7500lb GTW 2 Inch Tow Ball 5/8 Inch Hitch Pin & Clip Curt 45036 |
| 2001-2006 | Mercedes Benz | CLK55 AMG | Mercedes Benz CLK55 AMG 2 Inch Receiver Loaded Trailer Towing Ball Mount 2 Inch Drop 8-1/4 Inch Length 750lb TW 7500lb GTW 2 Inch Tow Ball 5/8 Inch Hitch Pin & Clip Curt 45036 |
| 2007-2009 | Mercedes Benz | CLK550 | Mercedes Benz CLK550 2 Inch Receiver Loaded Trailer Towing Ball Mount 2 Inch Drop 8-1/4 Inch Length 750lb TW 7500lb GTW 2 Inch Tow Ball 5/8 Inch Hitch Pin & Clip Curt 45036 |
| 2007-2009 | Mercedes Benz | CLK63 AMG | Mercedes Benz CLK63 AMG 2 Inch Receiver Loaded Trailer Towing Ball Mount 2 Inch Drop 8-1/4 Inch Length 750lb TW 7500lb GTW 2 Inch Tow Ball 5/8 Inch Hitch Pin & Clip Curt 45036 |
| 2006-2011 | Mercedes Benz | CLS500 | Mercedes Benz CLS500 2 Inch Receiver Loaded Trailer Towing Ball Mount 2 Inch Drop 8-1/4 Inch Length 750lb TW 7500lb GTW 2 Inch Tow Ball 5/8 Inch Hitch Pin & Clip Curt 45036 |
| 2002-2011 | Mercedes Benz | CLS55 AMG | Mercedes Benz CLS55 AMG 2 Inch Receiver Loaded Trailer Towing Ball Mount 2 Inch Drop 8-1/4 Inch Length 750lb TW 7500lb GTW 2 Inch Tow Ball 5/8 Inch Hitch Pin & Clip Curt 45036 |
| 2006-2015 | Mercedes Benz | CLS550 | Mercedes Benz CLS550 2 Inch Receiver Loaded Trailer Towing Ball Mount 2 Inch Drop 8-1/4 Inch Length 750lb TW 7500lb GTW 2 Inch Tow Ball 5/8 Inch Hitch Pin & Clip Curt 45036 |
| 2007-2011 | Mercedes Benz | CLS63 AMG | Mercedes Benz CLS63 AMG 2 Inch Receiver Loaded Trailer Towing Ball Mount 2 Inch Drop 8-1/4 Inch Length 750lb TW 7500lb GTW 2 Inch Tow Ball 5/8 Inch Hitch Pin & Clip Curt 45036 |
| 2014-2015 | Mercedes Benz | E250 | Mercedes Benz E250 2 Inch Receiver Loaded Trailer Towing Ball Mount 2 Inch Drop 8-1/4 Inch Length 750lb TW 7500lb GTW 2 Inch Tow Ball 5/8 Inch Hitch Pin & Clip Curt 45036 |
| 2006-2009 | Mercedes Benz | E280 | Mercedes Benz E280 2 Inch Receiver Loaded Trailer Towing Ball Mount 2 Inch Drop 8-1/4 Inch Length 750lb TW 7500lb GTW 2 Inch Tow Ball 5/8 Inch Hitch Pin & Clip Curt 45036 |
| 1994-2003 | Mercedes Benz | E300 | 1994-03, 2008-10 Mercedes Benz E300 2 Inch Receiver Loaded Trailer Towing Ball Mount 2 Inch Drop 8-1/4 Inch Length 750lb TW 7500lb GTW 2 Inch Tow Ball 5/8 Inch Hitch Pin & Clip Curt 45036 |
| 2008-2010 | Mercedes Benz | E300 | 1994-03, 2008-10 Mercedes Benz E300 2 Inch Receiver Loaded Trailer Towing Ball Mount 2 Inch Drop 8-1/4 Inch Length 750lb TW 7500lb GTW 2 Inch Tow Ball 5/8 Inch Hitch Pin & Clip Curt 45036 |
| 1995-1999 | Mercedes Benz | E300D | Mercedes Benz E300D 2 Inch Receiver Loaded Trailer Towing Ball Mount 2 Inch Drop 8-1/4 Inch Length 750lb TW 7500lb GTW 2 Inch Tow Ball 5/8 Inch Hitch Pin & Clip Curt 45036 |
| 1994-2010 | Mercedes Benz | E320 | Mercedes Benz E320 2 Inch Receiver Loaded Trailer Towing Ball Mount 2 Inch Drop 8-1/4 Inch Length 750lb TW 7500lb GTW 2 Inch Tow Ball 5/8 Inch Hitch Pin & Clip Curt 45036 |
| 1994-1995 | Mercedes Benz | E350 | 1994-95, 2006-15 Mercedes Benz E350 2 Inch Receiver Loaded Trailer Towing Ball Mount 2 Inch Drop 8-1/4 Inch Length 750lb TW 7500lb GTW 2 Inch Tow Ball 5/8 Inch Hitch Pin & Clip Curt 45036 |
| 2006-2015 | Mercedes Benz | E350 | 1994-95, 2006-15 Mercedes Benz E350 2 Inch Receiver Loaded Trailer Towing Ball Mount 2 Inch Drop 8-1/4 Inch Length 750lb TW 7500lb GTW 2 Inch Tow Ball 5/8 Inch Hitch Pin & Clip Curt 45036 |
| 2013-2015 | Mercedes Benz | E400 | Mercedes Benz E400 2 Inch Receiver Loaded Trailer Towing Ball Mount 2 Inch Drop 8-1/4 Inch Length 750lb TW 7500lb GTW 2 Inch Tow Ball 5/8 Inch Hitch Pin & Clip Curt 45036 |
| 1994-1997 | Mercedes Benz | E420 | Mercedes Benz E420 2 Inch Receiver Loaded Trailer Towing Ball Mount 2 Inch Drop 8-1/4 Inch Length 750lb TW 7500lb GTW 2 Inch Tow Ball 5/8 Inch Hitch Pin & Clip Curt 45036 |
| 1998-2002 | Mercedes Benz | E430 | Mercedes Benz E430 2 Inch Receiver Loaded Trailer Towing Ball Mount 2 Inch Drop 8-1/4 Inch Length 750lb TW 7500lb GTW 2 Inch Tow Ball 5/8 Inch Hitch Pin & Clip Curt 45036 |
| 1994-1995 | Mercedes Benz | E500 | 1994-95, 2002-10 Mercedes Benz E500 2 Inch Receiver Loaded Trailer Towing Ball Mount 2 Inch Drop 8-1/4 Inch Length 750lb TW 7500lb GTW 2 Inch Tow Ball 5/8 Inch Hitch Pin & Clip Curt 45036 |
| 2002-2010 | Mercedes Benz | E500 | 1994-95, 2002-10 Mercedes Benz E500 2 Inch Receiver Loaded Trailer Towing Ball Mount 2 Inch Drop 8-1/4 Inch Length 750lb TW 7500lb GTW 2 Inch Tow Ball 5/8 Inch Hitch Pin & Clip Curt 45036 |
| 1992 | Mercedes Benz | E55 AMG | 1992, 1998-09 Mercedes Benz E55 AMG 2 Inch Receiver Loaded Trailer Towing Ball Mount 2 Inch Drop 8-1/4 Inch Length 750lb TW 7500lb GTW 2 Inch Tow Ball 5/8 Inch Hitch Pin & Clip Curt 45036 |
| 1998-2009 | Mercedes Benz | E55 AMG | 1992, 1998-09 Mercedes Benz E55 AMG 2 Inch Receiver Loaded Trailer Towing Ball Mount 2 Inch Drop 8-1/4 Inch Length 750lb TW 7500lb GTW 2 Inch Tow Ball 5/8 Inch Hitch Pin & Clip Curt 45036 |
| 2007-2016 | Mercedes Benz | E550 | Mercedes Benz E550 2 Inch Receiver Loaded Trailer Towing Ball Mount 2 Inch Drop 8-1/4 Inch Length 750lb TW 7500lb GTW 2 Inch Tow Ball 5/8 Inch Hitch Pin & Clip Curt 45036 |
| 2002-2015 | Mercedes Benz | E63 AMG | Mercedes Benz E63 AMG 2 Inch Receiver Loaded Trailer Towing Ball Mount 2 Inch Drop 8-1/4 Inch Length 750lb TW 7500lb GTW 2 Inch Tow Ball 5/8 Inch Hitch Pin & Clip Curt 45036 |
| 2002-2009 | Mercedes Benz | G500 | Mercedes Benz G500 2 Inch Receiver Loaded Trailer Towing Ball Mount 2 Inch Drop 8-1/4 Inch Length 750lb TW 7500lb GTW 2 Inch Tow Ball 5/8 Inch Hitch Pin & Clip Curt 45036 |
| 2002-2015 | Mercedes Benz | G55 AMG | Mercedes Benz G55 AMG 2 Inch Receiver Loaded Trailer Towing Ball Mount 2 Inch Drop 8-1/4 Inch Length 750lb TW 7500lb GTW 2 Inch Tow Ball 5/8 Inch Hitch Pin & Clip Curt 45036 |
| 2002-2015 | Mercedes Benz | G550 | Mercedes Benz G550 2 Inch Receiver Loaded Trailer Towing Ball Mount 2 Inch Drop 8-1/4 Inch Length 750lb TW 7500lb GTW 2 Inch Tow Ball 5/8 Inch Hitch Pin & Clip Curt 45036 |
| 2013-2015 | Mercedes Benz | G63 AMG | Mercedes Benz G63 AMG 2 Inch Receiver Loaded Trailer Towing Ball Mount 2 Inch Drop 8-1/4 Inch Length 750lb TW 7500lb GTW 2 Inch Tow Ball 5/8 Inch Hitch Pin & Clip Curt 45036 |
| 2007-2009 | Mercedes Benz | GL320 | Mercedes Benz GL320 2 Inch Receiver Loaded Trailer Towing Ball Mount 2 Inch Drop 8-1/4 Inch Length 750lb TW 7500lb GTW 2 Inch Tow Ball 5/8 Inch Hitch Pin & Clip Curt 45036 |
| 2010-2015 | Mercedes Benz | GL350 | Mercedes Benz GL350 2 Inch Receiver Loaded Trailer Towing Ball Mount 2 Inch Drop 8-1/4 Inch Length 750lb TW 7500lb GTW 2 Inch Tow Ball 5/8 Inch Hitch Pin & Clip Curt 45036 |
| 2006-2015 | Mercedes Benz | GL450 | Mercedes Benz GL450 2 Inch Receiver Loaded Trailer Towing Ball Mount 2 Inch Drop 8-1/4 Inch Length 750lb TW 7500lb GTW 2 Inch Tow Ball 5/8 Inch Hitch Pin & Clip Curt 45036 |
| 2007-2015 | Mercedes Benz | GL550 | Mercedes Benz GL550 2 Inch Receiver Loaded Trailer Towing Ball Mount 2 Inch Drop 8-1/4 Inch Length 750lb TW 7500lb GTW 2 Inch Tow Ball 5/8 Inch Hitch Pin & Clip Curt 45036 |
| 2013 | Mercedes Benz | GL63 AMG | Mercedes Benz GL63 AMG 2 Inch Receiver Loaded Trailer Towing Ball Mount 2 Inch Drop 8-1/4 Inch Length 750lb TW 7500lb GTW 2 Inch Tow Ball 5/8 Inch Hitch Pin & Clip Curt 45036 |
| 2013-2015 | Mercedes Benz | GLK250 | Mercedes Benz GLK250 2 Inch Receiver Loaded Trailer Towing Ball Mount 2 Inch Drop 8-1/4 Inch Length 750lb TW 7500lb GTW 2 Inch Tow Ball 5/8 Inch Hitch Pin & Clip Curt 45036 |
| 2009-2015 | Mercedes Benz | GLK350 | Mercedes Benz GLK350 2 Inch Receiver Loaded Trailer Towing Ball Mount 2 Inch Drop 8-1/4 Inch Length 750lb TW 7500lb GTW 2 Inch Tow Ball 5/8 Inch Hitch Pin & Clip Curt 45036 |
| 1998-2005 | Mercedes Benz | ML320 | 1998-05, 2007-11 Mercedes Benz ML320 2 Inch Receiver Loaded Trailer Towing Ball Mount 2 Inch Drop 8-1/4 Inch Length 750lb TW 7500lb GTW 2 Inch Tow Ball 5/8 Inch Hitch Pin & Clip Curt 45036 |
| 2007-2011 | Mercedes Benz | ML320 | 1998-05, 2007-11 Mercedes Benz ML320 2 Inch Receiver Loaded Trailer Towing Ball Mount 2 Inch Drop 8-1/4 Inch Length 750lb TW 7500lb GTW 2 Inch Tow Ball 5/8 Inch Hitch Pin & Clip Curt 45036 |
| 1996 | Mercedes Benz | ML350 | 1996, 1998-15 Mercedes Benz ML350 2 Inch Receiver Loaded Trailer Towing Ball Mount 2 Inch Drop 8-1/4 Inch Length 750lb TW 7500lb GTW 2 Inch Tow Ball 5/8 Inch Hitch Pin & Clip Curt 45036 |
| 1998-2015 | Mercedes Benz | ML350 | 1996, 1998-15 Mercedes Benz ML350 2 Inch Receiver Loaded Trailer Towing Ball Mount 2 Inch Drop 8-1/4 Inch Length 750lb TW 7500lb GTW 2 Inch Tow Ball 5/8 Inch Hitch Pin & Clip Curt 45036 |
| 1999-2001 | Mercedes Benz | ML430 | Mercedes Benz ML430 2 Inch Receiver Loaded Trailer Towing Ball Mount 2 Inch Drop 8-1/4 Inch Length 750lb TW 7500lb GTW 2 Inch Tow Ball 5/8 Inch Hitch Pin & Clip Curt 45036 |
| 2008-2011 | Mercedes Benz | ML450 | Mercedes Benz ML450 2 Inch Receiver Loaded Trailer Towing Ball Mount 2 Inch Drop 8-1/4 Inch Length 750lb TW 7500lb GTW 2 Inch Tow Ball 5/8 Inch Hitch Pin & Clip Curt 45036 |
| 2002-2012 | Mercedes Benz | ML500 | Mercedes Benz ML500 2 Inch Receiver Loaded Trailer Towing Ball Mount 2 Inch Drop 8-1/4 Inch Length 750lb TW 7500lb GTW 2 Inch Tow Ball 5/8 Inch Hitch Pin & Clip Curt 45036 |
| 1999-2003 | Mercedes Benz | ML55 AMG | Mercedes Benz ML55 AMG 2 Inch Receiver Loaded Trailer Towing Ball Mount 2 Inch Drop 8-1/4 Inch Length 750lb TW 7500lb GTW 2 Inch Tow Ball 5/8 Inch Hitch Pin & Clip Curt 45036 |
| 2008-2014 | Mercedes Benz | ML550 | Mercedes Benz ML550 2 Inch Receiver Loaded Trailer Towing Ball Mount 2 Inch Drop 8-1/4 Inch Length 750lb TW 7500lb GTW 2 Inch Tow Ball 5/8 Inch Hitch Pin & Clip Curt 45036 |
| 2010-2015 | Mercedes Benz | ML63 AMG | Mercedes Benz ML63 AMG 2 Inch Receiver Loaded Trailer Towing Ball Mount 2 Inch Drop 8-1/4 Inch Length 750lb TW 7500lb GTW 2 Inch Tow Ball 5/8 Inch Hitch Pin & Clip Curt 45036 |
| 2006-2009 | Mercedes Benz | R320 | Mercedes Benz R320 2 Inch Receiver Loaded Trailer Towing Ball Mount 2 Inch Drop 8-1/4 Inch Length 750lb TW 7500lb GTW 2 Inch Tow Ball 5/8 Inch Hitch Pin & Clip Curt 45036 |
| 2006-2013 | Mercedes Benz | R350 | Mercedes Benz R350 2 Inch Receiver Loaded Trailer Towing Ball Mount 2 Inch Drop 8-1/4 Inch Length 750lb TW 7500lb GTW 2 Inch Tow Ball 5/8 Inch Hitch Pin & Clip Curt 45036 |
| 2006-2011 | Mercedes Benz | R500 | Mercedes Benz R500 2 Inch Receiver Loaded Trailer Towing Ball Mount 2 Inch Drop 8-1/4 Inch Length 750lb TW 7500lb GTW 2 Inch Tow Ball 5/8 Inch Hitch Pin & Clip Curt 45036 |
| 2007 | Mercedes Benz | R63 AMG | Mercedes Benz R63 AMG 2 Inch Receiver Loaded Trailer Towing Ball Mount 2 Inch Drop 8-1/4 Inch Length 750lb TW 7500lb GTW 2 Inch Tow Ball 5/8 Inch Hitch Pin & Clip Curt 45036 |
| 1994-2001 | Mercedes Benz | S320 | Mercedes Benz S320 2 Inch Receiver Loaded Trailer Towing Ball Mount 2 Inch Drop 8-1/4 Inch Length 750lb TW 7500lb GTW 2 Inch Tow Ball 5/8 Inch Hitch Pin & Clip Curt 45036 |
| 2012-2015 | Mercedes Benz | S350 | Mercedes Benz S350 2 Inch Receiver Loaded Trailer Towing Ball Mount 2 Inch Drop 8-1/4 Inch Length 750lb TW 7500lb GTW 2 Inch Tow Ball 5/8 Inch Hitch Pin & Clip Curt 45036 |
| 1994-1995 | Mercedes Benz | S350D | Mercedes Benz S350D 2 Inch Receiver Loaded Trailer Towing Ball Mount 2 Inch Drop 8-1/4 Inch Length 750lb TW 7500lb GTW 2 Inch Tow Ball 5/8 Inch Hitch Pin & Clip Curt 45036 |
| 2007-2015 | Mercedes Benz | S400 | Mercedes Benz S400 2 Inch Receiver Loaded Trailer Towing Ball Mount 2 Inch Drop 8-1/4 Inch Length 750lb TW 7500lb GTW 2 Inch Tow Ball 5/8 Inch Hitch Pin & Clip Curt 45036 |
| 1994-2006 | Mercedes Benz | S420 | Mercedes Benz S420 2 Inch Receiver Loaded Trailer Towing Ball Mount 2 Inch Drop 8-1/4 Inch Length 750lb TW 7500lb GTW 2 Inch Tow Ball 5/8 Inch Hitch Pin & Clip Curt 45036 |
| 1994-2006 | Mercedes Benz | S430 | Mercedes Benz S430 2 Inch Receiver Loaded Trailer Towing Ball Mount 2 Inch Drop 8-1/4 Inch Length 750lb TW 7500lb GTW 2 Inch Tow Ball 5/8 Inch Hitch Pin & Clip Curt 45036 |
| 2006-2015 | Mercedes Benz | S450 | Mercedes Benz S450 2 Inch Receiver Loaded Trailer Towing Ball Mount 2 Inch Drop 8-1/4 Inch Length 750lb TW 7500lb GTW 2 Inch Tow Ball 5/8 Inch Hitch Pin & Clip Curt 45036 |
| 1994-2010 | Mercedes Benz | S500 | Mercedes Benz S500 2 Inch Receiver Loaded Trailer Towing Ball Mount 2 Inch Drop 8-1/4 Inch Length 750lb TW 7500lb GTW 2 Inch Tow Ball 5/8 Inch Hitch Pin & Clip Curt 45036 |
| 1999-2008 | Mercedes Benz | S55 AMG | Mercedes Benz S55 AMG 2 Inch Receiver Loaded Trailer Towing Ball Mount 2 Inch Drop 8-1/4 Inch Length 750lb TW 7500lb GTW 2 Inch Tow Ball 5/8 Inch Hitch Pin & Clip Curt 45036 |
| 1994-1999 | Mercedes Benz | S550 | 1994-99, 2001-04, 2007-15 Mercedes Benz S550 2 Inch Receiver Loaded Trailer Towing Ball Mount 2 Inch Drop 8-1/4 Inch Length 750lb TW 7500lb GTW 2 Inch Tow Ball 5/8 Inch Hitch Pin & Clip Curt 45036 |
| 2001-2004 | Mercedes Benz | S550 | 1994-99, 2001-04, 2007-15 Mercedes Benz S550 2 Inch Receiver Loaded Trailer Towing Ball Mount 2 Inch Drop 8-1/4 Inch Length 750lb TW 7500lb GTW 2 Inch Tow Ball 5/8 Inch Hitch Pin & Clip Curt 45036 |
| 2007-2015 | Mercedes Benz | S550 | 1994-99, 2001-04, 2007-15 Mercedes Benz S550 2 Inch Receiver Loaded Trailer Towing Ball Mount 2 Inch Drop 8-1/4 Inch Length 750lb TW 7500lb GTW 2 Inch Tow Ball 5/8 Inch Hitch Pin & Clip Curt 45036 |
| 2012-2015 | Mercedes Benz | S600 | Mercedes Benz S600 2 Inch Receiver Loaded Trailer Towing Ball Mount 2 Inch Drop 8-1/4 Inch Length 750lb TW 7500lb GTW 2 Inch Tow Ball 5/8 Inch Hitch Pin & Clip Curt 45036 |
| 2008-2015 | Mercedes Benz | S63 AMG | Mercedes Benz S63 AMG 2 Inch Receiver Loaded Trailer Towing Ball Mount 2 Inch Drop 8-1/4 Inch Length 750lb TW 7500lb GTW 2 Inch Tow Ball 5/8 Inch Hitch Pin & Clip Curt 45036 |
| 2005-2013 | Mercedes Benz | S65 AMG | Mercedes Benz S65 AMG 2 Inch Receiver Loaded Trailer Towing Ball Mount 2 Inch Drop 8-1/4 Inch Length 750lb TW 7500lb GTW 2 Inch Tow Ball 5/8 Inch Hitch Pin & Clip Curt 45036 |
| 1994-1997 | Mercedes Benz | SL320 | 1994-97, 2001-04 Mercedes Benz SL320 2 Inch Receiver Loaded Trailer Towing Ball Mount 2 Inch Drop 8-1/4 Inch Length 750lb TW 7500lb GTW 2 Inch Tow Ball 5/8 Inch Hitch Pin & Clip Curt 45036 |
| 2001-2004 | Mercedes Benz | SL320 | 1994-97, 2001-04 Mercedes Benz SL320 2 Inch Receiver Loaded Trailer Towing Ball Mount 2 Inch Drop 8-1/4 Inch Length 750lb TW 7500lb GTW 2 Inch Tow Ball 5/8 Inch Hitch Pin & Clip Curt 45036 |
| 1994-2006 | Mercedes Benz | SL500 | Mercedes Benz SL500 2 Inch Receiver Loaded Trailer Towing Ball Mount 2 Inch Drop 8-1/4 Inch Length 750lb TW 7500lb GTW 2 Inch Tow Ball 5/8 Inch Hitch Pin & Clip Curt 45036 |
| 1998-2008 | Mercedes Benz | SL55 AMG | Mercedes Benz SL55 AMG 2 Inch Receiver Loaded Trailer Towing Ball Mount 2 Inch Drop 8-1/4 Inch Length 750lb TW 7500lb GTW 2 Inch Tow Ball 5/8 Inch Hitch Pin & Clip Curt 45036 |
| 2007-2015 | Mercedes Benz | SL550 | Mercedes Benz SL550 2 Inch Receiver Loaded Trailer Towing Ball Mount 2 Inch Drop 8-1/4 Inch Length 750lb TW 7500lb GTW 2 Inch Tow Ball 5/8 Inch Hitch Pin & Clip Curt 45036 |
| 1994-2011 | Mercedes Benz | SL600 | Mercedes Benz SL600 2 Inch Receiver Loaded Trailer Towing Ball Mount 2 Inch Drop 8-1/4 Inch Length 750lb TW 7500lb GTW 2 Inch Tow Ball 5/8 Inch Hitch Pin & Clip Curt 45036 |
| 2009-2012 | Mercedes Benz | SL63 AMG | Mercedes Benz SL63 AMG 2 Inch Receiver Loaded Trailer Towing Ball Mount 2 Inch Drop 8-1/4 Inch Length 750lb TW 7500lb GTW 2 Inch Tow Ball 5/8 Inch Hitch Pin & Clip Curt 45036 |
| 2005-2015 | Mercedes Benz | SL65 AMG | Mercedes Benz SL65 AMG 2 Inch Receiver Loaded Trailer Towing Ball Mount 2 Inch Drop 8-1/4 Inch Length 750lb TW 7500lb GTW 2 Inch Tow Ball 5/8 Inch Hitch Pin & Clip Curt 45036 |
| 1997-2004 | Mercedes Benz | SLK230 | Mercedes Benz SLK230 2 Inch Receiver Loaded Trailer Towing Ball Mount 2 Inch Drop 8-1/4 Inch Length 750lb TW 7500lb GTW 2 Inch Tow Ball 5/8 Inch Hitch Pin & Clip Curt 45036 |
| 2012-2015 | Mercedes Benz | SLK250 | Mercedes Benz SLK250 2 Inch Receiver Loaded Trailer Towing Ball Mount 2 Inch Drop 8-1/4 Inch Length 750lb TW 7500lb GTW 2 Inch Tow Ball 5/8 Inch Hitch Pin & Clip Curt 45036 |
| 2006-2010 | Mercedes Benz | SLK280 | Mercedes Benz SLK280 2 Inch Receiver Loaded Trailer Towing Ball Mount 2 Inch Drop 8-1/4 Inch Length 750lb TW 7500lb GTW 2 Inch Tow Ball 5/8 Inch Hitch Pin & Clip Curt 45036 |
| 2009-2012 | Mercedes Benz | SLK300 | Mercedes Benz SLK300 2 Inch Receiver Loaded Trailer Towing Ball Mount 2 Inch Drop 8-1/4 Inch Length 750lb TW 7500lb GTW 2 Inch Tow Ball 5/8 Inch Hitch Pin & Clip Curt 45036 |
| 2001-2004 | Mercedes Benz | SLK32 AMG | Mercedes Benz SLK32 AMG 2 Inch Receiver Loaded Trailer Towing Ball Mount 2 Inch Drop 8-1/4 Inch Length 750lb TW 7500lb GTW 2 Inch Tow Ball 5/8 Inch Hitch Pin & Clip Curt 45036 |
| 1998-2005 | Mercedes Benz | SLK320 | Mercedes Benz SLK320 2 Inch Receiver Loaded Trailer Towing Ball Mount 2 Inch Drop 8-1/4 Inch Length 750lb TW 7500lb GTW 2 Inch Tow Ball 5/8 Inch Hitch Pin & Clip Curt 45036 |
| 2005-2014 | Mercedes Benz | SLK350 | Mercedes Benz SLK350 2 Inch Receiver Loaded Trailer Towing Ball Mount 2 Inch Drop 8-1/4 Inch Length 750lb TW 7500lb GTW 2 Inch Tow Ball 5/8 Inch Hitch Pin & Clip Curt 45036 |
| 2003-2015 | Mercedes Benz | SLK55 AMG | Mercedes Benz SLK55 AMG 2 Inch Receiver Loaded Trailer Towing Ball Mount 2 Inch Drop 8-1/4 Inch Length 750lb TW 7500lb GTW 2 Inch Tow Ball 5/8 Inch Hitch Pin & Clip Curt 45036 |
| 2003-2009 | Mercedes Benz | SLR McLaren | Mercedes Benz SLR McLaren 2 Inch Receiver Loaded Trailer Towing Ball Mount 2 Inch Drop 8-1/4 Inch Length 750lb TW 7500lb GTW 2 Inch Tow Ball 5/8 Inch Hitch Pin & Clip Curt 45036 |
| 2013-2015 | Mercedes Benz | SLS AMG | Mercedes Benz SLS AMG 2 Inch Receiver Loaded Trailer Towing Ball Mount 2 Inch Drop 8-1/4 Inch Length 750lb TW 7500lb GTW 2 Inch Tow Ball 5/8 Inch Hitch Pin & Clip Curt 45036 |
| 2010-2015 | Mercedes Benz | Sprinter | Mercedes Benz Sprinter 2 Inch Receiver Loaded Trailer Towing Ball Mount 2 Inch Drop 8-1/4 Inch Length 750lb TW 7500lb GTW 2 Inch Tow Ball 5/8 Inch Hitch Pin & Clip Curt 45036 |
| 1999-2003 | Mercedes Benz | Vito | 1999-03, 2008 Mercedes Benz Vito 2 Inch Receiver Loaded Trailer Towing Ball Mount 2 Inch Drop 8-1/4 Inch Length 750lb TW 7500lb GTW 2 Inch Tow Ball 5/8 Inch Hitch Pin & Clip Curt 45036 |
| 2008 | Mercedes Benz | Vito | 1999-03, 2008 Mercedes Benz Vito 2 Inch Receiver Loaded Trailer Towing Ball Mount 2 Inch Drop 8-1/4 Inch Length 750lb TW 7500lb GTW 2 Inch Tow Ball 5/8 Inch Hitch Pin & Clip Curt 45036 |
| 1975-1980 | Mercury | Bobcat | Mercury Bobcat 2 Inch Receiver Loaded Trailer Towing Ball Mount 2 Inch Drop 8-1/4 Inch Length 750lb TW 7500lb GTW 2 Inch Tow Ball 5/8 Inch Hitch Pin & Clip Curt 45036 |
| 1957-1991 | Mercury | Colony Park | Mercury Colony Park 2 Inch Receiver Loaded Trailer Towing Ball Mount 2 Inch Drop 8-1/4 Inch Length 750lb TW 7500lb GTW 2 Inch Tow Ball 5/8 Inch Hitch Pin & Clip Curt 45036 |
| 1960-1969 | Mercury | Comet | 1960-69, 1971-77 Mercury Comet 2 Inch Receiver Loaded Trailer Towing Ball Mount 2 Inch Drop 8-1/4 Inch Length 750lb TW 7500lb GTW 2 Inch Tow Ball 5/8 Inch Hitch Pin & Clip Curt 45036 |
| 1971-1977 | Mercury | Comet | 1960-69, 1971-77 Mercury Comet 2 Inch Receiver Loaded Trailer Towing Ball Mount 2 Inch Drop 8-1/4 Inch Length 750lb TW 7500lb GTW 2 Inch Tow Ball 5/8 Inch Hitch Pin & Clip Curt 45036 |
| 1957-1962 | Mercury | Commuter | 1957-62, 1964-68 Mercury Commuter 2 Inch Receiver Loaded Trailer Towing Ball Mount 2 Inch Drop 8-1/4 Inch Length 750lb TW 7500lb GTW 2 Inch Tow Ball 5/8 Inch Hitch Pin & Clip Curt 45036 |
| 1964-1968 | Mercury | Commuter | 1957-62, 1964-68 Mercury Commuter 2 Inch Receiver Loaded Trailer Towing Ball Mount 2 Inch Drop 8-1/4 Inch Length 750lb TW 7500lb GTW 2 Inch Tow Ball 5/8 Inch Hitch Pin & Clip Curt 45036 |
| 1967-1997 | Mercury | Cougar | 1967-97, 1999-02 Mercury Cougar 2 Inch Receiver Loaded Trailer Towing Ball Mount 2 Inch Drop 8-1/4 Inch Length 750lb TW 7500lb GTW 2 Inch Tow Ball 5/8 Inch Hitch Pin & Clip Curt 45036 |
| 1999-2002 | Mercury | Cougar | 1967-97, 1999-02 Mercury Cougar 2 Inch Receiver Loaded Trailer Towing Ball Mount 2 Inch Drop 8-1/4 Inch Length 750lb TW 7500lb GTW 2 Inch Tow Ball 5/8 Inch Hitch Pin & Clip Curt 45036 |
| 1975-2011 | Mercury | Grand Marquis | Mercury Grand Marquis 2 Inch Receiver Loaded Trailer Towing Ball Mount 2 Inch Drop 8-1/4 Inch Length 750lb TW 7500lb GTW 2 Inch Tow Ball 5/8 Inch Hitch Pin & Clip Curt 45036 |
| 1963-1965 | Mercury | Marauder | 1963-65, 1969-70, 2003-04 Mercury Marauder 2 Inch Receiver Loaded Trailer Towing Ball Mount 2 Inch Drop 8-1/4 Inch Length 750lb TW 7500lb GTW 2 Inch Tow Ball 5/8 Inch Hitch Pin & Clip Curt 45036 |
| 1969-1970 | Mercury | Marauder | 1963-65, 1969-70, 2003-04 Mercury Marauder 2 Inch Receiver Loaded Trailer Towing Ball Mount 2 Inch Drop 8-1/4 Inch Length 750lb TW 7500lb GTW 2 Inch Tow Ball 5/8 Inch Hitch Pin & Clip Curt 45036 |
| 2003-2004 | Mercury | Marauder | 1963-65, 1969-70, 2003-04 Mercury Marauder 2 Inch Receiver Loaded Trailer Towing Ball Mount 2 Inch Drop 8-1/4 Inch Length 750lb TW 7500lb GTW 2 Inch Tow Ball 5/8 Inch Hitch Pin & Clip Curt 45036 |
| 2005-2011 | Mercury | Mariner | Mercury Mariner 2 Inch Receiver Loaded Trailer Towing Ball Mount 2 Inch Drop 8-1/4 Inch Length 750lb TW 7500lb GTW 2 Inch Tow Ball 5/8 Inch Hitch Pin & Clip Curt 45036 |
| 2006-2011 | Mercury | Milan | Mercury Milan 2 Inch Receiver Loaded Trailer Towing Ball Mount 2 Inch Drop 8-1/4 Inch Length 750lb TW 7500lb GTW 2 Inch Tow Ball 5/8 Inch Hitch Pin & Clip Curt 45036 |
| 1955-1960 | Mercury | Montclair | 1955-60, 1964-68 Mercury Montclair 2 Inch Receiver Loaded Trailer Towing Ball Mount 2 Inch Drop 8-1/4 Inch Length 750lb TW 7500lb GTW 2 Inch Tow Ball 5/8 Inch Hitch Pin & Clip Curt 45036 |
| 1964-1968 | Mercury | Montclair | 1955-60, 1964-68 Mercury Montclair 2 Inch Receiver Loaded Trailer Towing Ball Mount 2 Inch Drop 8-1/4 Inch Length 750lb TW 7500lb GTW 2 Inch Tow Ball 5/8 Inch Hitch Pin & Clip Curt 45036 |
| 1968-1976 | Mercury | Montego | 1968-76, 2005-07 Mercury Montego 2 Inch Receiver Loaded Trailer Towing Ball Mount 2 Inch Drop 8-1/4 Inch Length 750lb TW 7500lb GTW 2 Inch Tow Ball 5/8 Inch Hitch Pin & Clip Curt 45036 |
| 2005-2007 | Mercury | Montego | 1968-76, 2005-07 Mercury Montego 2 Inch Receiver Loaded Trailer Towing Ball Mount 2 Inch Drop 8-1/4 Inch Length 750lb TW 7500lb GTW 2 Inch Tow Ball 5/8 Inch Hitch Pin & Clip Curt 45036 |
| 1952-1974 | Mercury | Monterey | 1952-74, 2004-07 Mercury Monterey 2 Inch Receiver Loaded Trailer Towing Ball Mount 2 Inch Drop 8-1/4 Inch Length 750lb TW 7500lb GTW 2 Inch Tow Ball 5/8 Inch Hitch Pin & Clip Curt 45036 |
| 2004-2007 | Mercury | Monterey | 1952-74, 2004-07 Mercury Monterey 2 Inch Receiver Loaded Trailer Towing Ball Mount 2 Inch Drop 8-1/4 Inch Length 750lb TW 7500lb GTW 2 Inch Tow Ball 5/8 Inch Hitch Pin & Clip Curt 45036 |
| 1997-2010 | Mercury | Mountaineer | Mercury Mountaineer 2 Inch Receiver Loaded Trailer Towing Ball Mount 2 Inch Drop 8-1/4 Inch Length 750lb TW 7500lb GTW 2 Inch Tow Ball 5/8 Inch Hitch Pin & Clip Curt 45036 |
| 1958-1960 | Mercury | Park Lane | 1958-60, 1964-68 Mercury Park Lane 2 Inch Receiver Loaded Trailer Towing Ball Mount 2 Inch Drop 8-1/4 Inch Length 750lb TW 7500lb GTW 2 Inch Tow Ball 5/8 Inch Hitch Pin & Clip Curt 45036 |
| 1964-1968 | Mercury | Park Lane | 1958-60, 1964-68 Mercury Park Lane 2 Inch Receiver Loaded Trailer Towing Ball Mount 2 Inch Drop 8-1/4 Inch Length 750lb TW 7500lb GTW 2 Inch Tow Ball 5/8 Inch Hitch Pin & Clip Curt 45036 |
| 1962-1963 | Mercury | S-55 | 1962-63, 1966-67 Mercury S-55 2 Inch Receiver Loaded Trailer Towing Ball Mount 2 Inch Drop 8-1/4 Inch Length 750lb TW 7500lb GTW 2 Inch Tow Ball 5/8 Inch Hitch Pin & Clip Curt 45036 |
| 1966-1967 | Mercury | S-55 | 1962-63, 1966-67 Mercury S-55 2 Inch Receiver Loaded Trailer Towing Ball Mount 2 Inch Drop 8-1/4 Inch Length 750lb TW 7500lb GTW 2 Inch Tow Ball 5/8 Inch Hitch Pin & Clip Curt 45036 |
| 1986-2005 | Mercury | Sable | 1986-05, 2008-09 Mercury Sable 2 Inch Receiver Loaded Trailer Towing Ball Mount 2 Inch Drop 8-1/4 Inch Length 750lb TW 7500lb GTW 2 Inch Tow Ball 5/8 Inch Hitch Pin & Clip Curt 45036 |
| 2008-2009 | Mercury | Sable | 1986-05, 2008-09 Mercury Sable 2 Inch Receiver Loaded Trailer Towing Ball Mount 2 Inch Drop 8-1/4 Inch Length 750lb TW 7500lb GTW 2 Inch Tow Ball 5/8 Inch Hitch Pin & Clip Curt 45036 |
| 1984-1994 | Mercury | Topaz | Mercury Topaz 2 Inch Receiver Loaded Trailer Towing Ball Mount 2 Inch Drop 8-1/4 Inch Length 750lb TW 7500lb GTW 2 Inch Tow Ball 5/8 Inch Hitch Pin & Clip Curt 45036 |
| 1992-2002 | Mercury | Villager | Mercury Villager 2 Inch Receiver Loaded Trailer Towing Ball Mount 2 Inch Drop 8-1/4 Inch Length 750lb TW 7500lb GTW 2 Inch Tow Ball 5/8 Inch Hitch Pin & Clip Curt 45036 |
| 1957-1958 | Mercury | Voyager | Mercury Voyager 2 Inch Receiver Loaded Trailer Towing Ball Mount 2 Inch Drop 8-1/4 Inch Length 750lb TW 7500lb GTW 2 Inch Tow Ball 5/8 Inch Hitch Pin & Clip Curt 45036 |
| 1978-1983 | Mercury | Zephyr | Mercury Zephyr 2 Inch Receiver Loaded Trailer Towing Ball Mount 2 Inch Drop 8-1/4 Inch Length 750lb TW 7500lb GTW 2 Inch Tow Ball 5/8 Inch Hitch Pin & Clip Curt 45036 |
| 2008-2014 | Mini | Cooper Clubman | Mini Cooper Clubman 2 Inch Receiver Loaded Trailer Towing Ball Mount 2 Inch Drop 8-1/4 Inch Length 750lb TW 7500lb GTW 2 Inch Tow Ball 5/8 Inch Hitch Pin & Clip Curt 45036 |
| 2011-2014 | Mini | Cooper Countryman | Mini Cooper Countryman 2 Inch Receiver Loaded Trailer Towing Ball Mount 2 Inch Drop 8-1/4 Inch Length 750lb TW 7500lb GTW 2 Inch Tow Ball 5/8 Inch Hitch Pin & Clip Curt 45036 |
| 2013-2014 | Mini | Cooper Paceman | Mini Cooper Paceman 2 Inch Receiver Loaded Trailer Towing Ball Mount 2 Inch Drop 8-1/4 Inch Length 750lb TW 7500lb GTW 2 Inch Tow Ball 5/8 Inch Hitch Pin & Clip Curt 45036 |
| 1991-1999 | Mitsubishi | 3000GT | Mitsubishi 3000GT 2 Inch Receiver Loaded Trailer Towing Ball Mount 2 Inch Drop 8-1/4 Inch Length 750lb TW 7500lb GTW 2 Inch Tow Ball 5/8 Inch Hitch Pin & Clip Curt 45036 |
| 1983-1988 | Mitsubishi | Cordia | Mitsubishi Cordia 2 Inch Receiver Loaded Trailer Towing Ball Mount 2 Inch Drop 8-1/4 Inch Length 750lb TW 7500lb GTW 2 Inch Tow Ball 5/8 Inch Hitch Pin & Clip Curt 45036 |
| 1992-2004 | Mitsubishi | Diamante | Mitsubishi Diamante 2 Inch Receiver Loaded Trailer Towing Ball Mount 2 Inch Drop 8-1/4 Inch Length 750lb TW 7500lb GTW 2 Inch Tow Ball 5/8 Inch Hitch Pin & Clip Curt 45036 |
| 1990-2012 | Mitsubishi | Eclipse | Mitsubishi Eclipse 2 Inch Receiver Loaded Trailer Towing Ball Mount 2 Inch Drop 8-1/4 Inch Length 750lb TW 7500lb GTW 2 Inch Tow Ball 5/8 Inch Hitch Pin & Clip Curt 45036 |
| 2004-2011 | Mitsubishi | Endeavor | Mitsubishi Endeavor 2 Inch Receiver Loaded Trailer Towing Ball Mount 2 Inch Drop 8-1/4 Inch Length 750lb TW 7500lb GTW 2 Inch Tow Ball 5/8 Inch Hitch Pin & Clip Curt 45036 |
| 1969-2012 | Mitsubishi | Galant | Mitsubishi Galant 2 Inch Receiver Loaded Trailer Towing Ball Mount 2 Inch Drop 8-1/4 Inch Length 750lb TW 7500lb GTW 2 Inch Tow Ball 5/8 Inch Hitch Pin & Clip Curt 45036 |
| 2003-2006 | Mitsubishi | Lancer Evolution | 2003-06, 2008-14 Mitsubishi Lancer Evolution 2 Inch Receiver Loaded Trailer Towing Ball Mount 2 Inch Drop 8-1/4 Inch Length 750lb TW 7500lb GTW 2 Inch Tow Ball 5/8 Inch Hitch Pin & Clip Curt 45036 |
| 2008-2014 | Mitsubishi | Lancer Evolution | 2003-06, 2008-14 Mitsubishi Lancer Evolution 2 Inch Receiver Loaded Trailer Towing Ball Mount 2 Inch Drop 8-1/4 Inch Length 750lb TW 7500lb GTW 2 Inch Tow Ball 5/8 Inch Hitch Pin & Clip Curt 45036 |
| 1978 | Mitsubishi | Mighty Max Truck | 1978, 1982-96 Mitsubishi Mighty Max Truck 2 Inch Receiver Loaded Trailer Towing Ball Mount 2 Inch Drop 8-1/4 Inch Length 750lb TW 7500lb GTW 2 Inch Tow Ball 5/8 Inch Hitch Pin & Clip Curt 45036 |
| 1982-1996 | Mitsubishi | Mighty Max Truck | 1978, 1982-96 Mitsubishi Mighty Max Truck 2 Inch Receiver Loaded Trailer Towing Ball Mount 2 Inch Drop 8-1/4 Inch Length 750lb TW 7500lb GTW 2 Inch Tow Ball 5/8 Inch Hitch Pin & Clip Curt 45036 |
| 1985-2002 | Mitsubishi | Mirage | Mitsubishi Mirage 2 Inch Receiver Loaded Trailer Towing Ball Mount 2 Inch Drop 8-1/4 Inch Length 750lb TW 7500lb GTW 2 Inch Tow Ball 5/8 Inch Hitch Pin & Clip Curt 45036 |
| 2007-2014 | Mitsubishi | Outlander Sport | Mitsubishi Outlander Sport 2 Inch Receiver Loaded Trailer Towing Ball Mount 2 Inch Drop 8-1/4 Inch Length 750lb TW 7500lb GTW 2 Inch Tow Ball 5/8 Inch Hitch Pin & Clip Curt 45036 |
| 1983-1989 | Mitsubishi | Starion | Mitsubishi Starion 2 Inch Receiver Loaded Trailer Towing Ball Mount 2 Inch Drop 8-1/4 Inch Length 750lb TW 7500lb GTW 2 Inch Tow Ball 5/8 Inch Hitch Pin & Clip Curt 45036 |
| 1983-1987 | Mitsubishi | Tredia | Mitsubishi Tredia 2 Inch Receiver Loaded Trailer Towing Ball Mount 2 Inch Drop 8-1/4 Inch Length 750lb TW 7500lb GTW 2 Inch Tow Ball 5/8 Inch Hitch Pin & Clip Curt 45036 |
| 2007 | Mitsubishi Fuso | FE140 | Mitsubishi Fuso FE140 2 Inch Receiver Loaded Trailer Towing Ball Mount 2 Inch Drop 8-1/4 Inch Length 750lb TW 7500lb GTW 2 Inch Tow Ball 5/8 Inch Hitch Pin & Clip Curt 45036 |
| 2007-2009 | Mitsubishi Fuso | FE145 | Mitsubishi Fuso FE145 2 Inch Receiver Loaded Trailer Towing Ball Mount 2 Inch Drop 8-1/4 Inch Length 750lb TW 7500lb GTW 2 Inch Tow Ball 5/8 Inch Hitch Pin & Clip Curt 45036 |
| 2008-2009 | Mitsubishi Fuso | FE180 | Mitsubishi Fuso FE180 2 Inch Receiver Loaded Trailer Towing Ball Mount 2 Inch Drop 8-1/4 Inch Length 750lb TW 7500lb GTW 2 Inch Tow Ball 5/8 Inch Hitch Pin & Clip Curt 45036 |
| 1977-1998 | Nissan | 200SX | Nissan 200SX 2 Inch Receiver Loaded Trailer Towing Ball Mount 2 Inch Drop 8-1/4 Inch Length 750lb TW 7500lb GTW 2 Inch Tow Ball 5/8 Inch Hitch Pin & Clip Curt 45036 |
| 1989-1998 | Nissan | 240SX | Nissan 240SX 2 Inch Receiver Loaded Trailer Towing Ball Mount 2 Inch Drop 8-1/4 Inch Length 750lb TW 7500lb GTW 2 Inch Tow Ball 5/8 Inch Hitch Pin & Clip Curt 45036 |
| 1984-1996 | Nissan | 300ZX | Nissan 300ZX 2 Inch Receiver Loaded Trailer Towing Ball Mount 2 Inch Drop 8-1/4 Inch Length 750lb TW 7500lb GTW 2 Inch Tow Ball 5/8 Inch Hitch Pin & Clip Curt 45036 |
| 2003-2009 | Nissan | 350Z | Nissan 350Z 2 Inch Receiver Loaded Trailer Towing Ball Mount 2 Inch Drop 8-1/4 Inch Length 750lb TW 7500lb GTW 2 Inch Tow Ball 5/8 Inch Hitch Pin & Clip Curt 45036 |
| 2009-2016 | Nissan | 370Z | Nissan 370Z 2 Inch Receiver Loaded Trailer Towing Ball Mount 2 Inch Drop 8-1/4 Inch Length 750lb TW 7500lb GTW 2 Inch Tow Ball 5/8 Inch Hitch Pin & Clip Curt 45036 |
| 1995-2005 | Nissan | Almera | Nissan Almera 2 Inch Receiver Loaded Trailer Towing Ball Mount 2 Inch Drop 8-1/4 Inch Length 750lb TW 7500lb GTW 2 Inch Tow Ball 5/8 Inch Hitch Pin & Clip Curt 45036 |
| 1993-2015 | Nissan | Altima | Nissan Altima 2 Inch Receiver Loaded Trailer Towing Ball Mount 2 Inch Drop 8-1/4 Inch Length 750lb TW 7500lb GTW 2 Inch Tow Ball 5/8 Inch Hitch Pin & Clip Curt 45036 |
| 2005-2015 | Nissan | Armada | Nissan Armada 2 Inch Receiver Loaded Trailer Towing Ball Mount 2 Inch Drop 8-1/4 Inch Length 750lb TW 7500lb GTW 2 Inch Tow Ball 5/8 Inch Hitch Pin & Clip Curt 45036 |
| 1998-2015 | Nissan | Frontier | Nissan Frontier 2 Inch Receiver Loaded Trailer Towing Ball Mount 2 Inch Drop 8-1/4 Inch Length 750lb TW 7500lb GTW 2 Inch Tow Ball 5/8 Inch Hitch Pin & Clip Curt 45036 |
| 1980-2016 | Nissan | Maxima | Nissan Maxima 2 Inch Receiver Loaded Trailer Towing Ball Mount 2 Inch Drop 8-1/4 Inch Length 750lb TW 7500lb GTW 2 Inch Tow Ball 5/8 Inch Hitch Pin & Clip Curt 45036 |
| 2003-2007 | Nissan | Murano | 2003-07, 2009-15 Nissan Murano 2 Inch Receiver Loaded Trailer Towing Ball Mount 2 Inch Drop 8-1/4 Inch Length 750lb TW 7500lb GTW 2 Inch Tow Ball 5/8 Inch Hitch Pin & Clip Curt 45036 |
| 2009-2015 | Nissan | Murano | 2003-07, 2009-15 Nissan Murano 2 Inch Receiver Loaded Trailer Towing Ball Mount 2 Inch Drop 8-1/4 Inch Length 750lb TW 7500lb GTW 2 Inch Tow Ball 5/8 Inch Hitch Pin & Clip Curt 45036 |
| 2013-2015 | Nissan | NV200 | Nissan NV200 2 Inch Receiver Loaded Trailer Towing Ball Mount 2 Inch Drop 8-1/4 Inch Length 750lb TW 7500lb GTW 2 Inch Tow Ball 5/8 Inch Hitch Pin & Clip Curt 45036 |
| 1991-1993 | Nissan | NX | Nissan NX 2 Inch Receiver Loaded Trailer Towing Ball Mount 2 Inch Drop 8-1/4 Inch Length 750lb TW 7500lb GTW 2 Inch Tow Ball 5/8 Inch Hitch Pin & Clip Curt 45036 |
| 1987-2015 | Nissan | Pathfinder | Nissan Pathfinder 2 Inch Receiver Loaded Trailer Towing Ball Mount 2 Inch Drop 8-1/4 Inch Length 750lb TW 7500lb GTW 2 Inch Tow Ball 5/8 Inch Hitch Pin & Clip Curt 45036 |
| 2004 | Nissan | Pathfinder Armada | Nissan Pathfinder Armada 2 Inch Receiver Loaded Trailer Towing Ball Mount 2 Inch Drop 8-1/4 Inch Length 750lb TW 7500lb GTW 2 Inch Tow Ball 5/8 Inch Hitch Pin & Clip Curt 45036 |
| 2014 | Nissan | Pathfinder Hybrid | Nissan Pathfinder Hybrid 2 Inch Receiver Loaded Trailer Towing Ball Mount 2 Inch Drop 8-1/4 Inch Length 750lb TW 7500lb GTW 2 Inch Tow Ball 5/8 Inch Hitch Pin & Clip Curt 45036 |
| 1993-2002 | Nissan | Primera | Nissan Primera 2 Inch Receiver Loaded Trailer Towing Ball Mount 2 Inch Drop 8-1/4 Inch Length 750lb TW 7500lb GTW 2 Inch Tow Ball 5/8 Inch Hitch Pin & Clip Curt 45036 |
| 1983-1990 | Nissan | Pulsar | Nissan Pulsar 2 Inch Receiver Loaded Trailer Towing Ball Mount 2 Inch Drop 8-1/4 Inch Length 750lb TW 7500lb GTW 2 Inch Tow Ball 5/8 Inch Hitch Pin & Clip Curt 45036 |
| 1983-2009 | Nissan | Quest | 1983-09, 2011-14 Nissan Quest 2 Inch Receiver Loaded Trailer Towing Ball Mount 2 Inch Drop 8-1/4 Inch Length 750lb TW 7500lb GTW 2 Inch Tow Ball 5/8 Inch Hitch Pin & Clip Curt 45036 |
| 2011-2014 | Nissan | Quest | 1983-09, 2011-14 Nissan Quest 2 Inch Receiver Loaded Trailer Towing Ball Mount 2 Inch Drop 8-1/4 Inch Length 750lb TW 7500lb GTW 2 Inch Tow Ball 5/8 Inch Hitch Pin & Clip Curt 45036 |
| 2014-2015 | Nissan | Rogue Select | Nissan Rogue Select 2 Inch Receiver Loaded Trailer Towing Ball Mount 2 Inch Drop 8-1/4 Inch Length 750lb TW 7500lb GTW 2 Inch Tow Ball 5/8 Inch Hitch Pin & Clip Curt 45036 |
| 1982-2015 | Nissan | Sentra | Nissan Sentra 2 Inch Receiver Loaded Trailer Towing Ball Mount 2 Inch Drop 8-1/4 Inch Length 750lb TW 7500lb GTW 2 Inch Tow Ball 5/8 Inch Hitch Pin & Clip Curt 45036 |
| 1982-1992 | Nissan | Stanza | Nissan Stanza 2 Inch Receiver Loaded Trailer Towing Ball Mount 2 Inch Drop 8-1/4 Inch Length 750lb TW 7500lb GTW 2 Inch Tow Ball 5/8 Inch Hitch Pin & Clip Curt 45036 |
| 2014-2016 | Nissan | Versa Note | Nissan Versa Note 2 Inch Receiver Loaded Trailer Towing Ball Mount 2 Inch Drop 8-1/4 Inch Length 750lb TW 7500lb GTW 2 Inch Tow Ball 5/8 Inch Hitch Pin & Clip Curt 45036 |
| 2002-2008 | Nissan | X-Trail | 2002-08, 2010-14 Nissan X-Trail 2 Inch Receiver Loaded Trailer Towing Ball Mount 2 Inch Drop 8-1/4 Inch Length 750lb TW 7500lb GTW 2 Inch Tow Ball 5/8 Inch Hitch Pin & Clip Curt 45036 |
| 2010-2014 | Nissan | X-Trail | 2002-08, 2010-14 Nissan X-Trail 2 Inch Receiver Loaded Trailer Towing Ball Mount 2 Inch Drop 8-1/4 Inch Length 750lb TW 7500lb GTW 2 Inch Tow Ball 5/8 Inch Hitch Pin & Clip Curt 45036 |
| 2000-2015 | Nissan | Xterra | Nissan Xterra 2 Inch Receiver Loaded Trailer Towing Ball Mount 2 Inch Drop 8-1/4 Inch Length 750lb TW 7500lb GTW 2 Inch Tow Ball 5/8 Inch Hitch Pin & Clip Curt 45036 |
| 2008-2013 | Peterbilt | 210 | Peterbilt 210 2 Inch Receiver Loaded Trailer Towing Ball Mount 2 Inch Drop 8-1/4 Inch Length 750lb TW 7500lb GTW 2 Inch Tow Ball 5/8 Inch Hitch Pin & Clip Curt 45036 |
| 2008-2013 | Peterbilt | 220 | Peterbilt 220 2 Inch Receiver Loaded Trailer Towing Ball Mount 2 Inch Drop 8-1/4 Inch Length 750lb TW 7500lb GTW 2 Inch Tow Ball 5/8 Inch Hitch Pin & Clip Curt 45036 |
| 1987-2013 | Peterbilt | 320 | Peterbilt 320 2 Inch Receiver Loaded Trailer Towing Ball Mount 2 Inch Drop 8-1/4 Inch Length 750lb TW 7500lb GTW 2 Inch Tow Ball 5/8 Inch Hitch Pin & Clip Curt 45036 |
| 2008-2013 | Peterbilt | 325 | Peterbilt 325 2 Inch Receiver Loaded Trailer Towing Ball Mount 2 Inch Drop 8-1/4 Inch Length 750lb TW 7500lb GTW 2 Inch Tow Ball 5/8 Inch Hitch Pin & Clip Curt 45036 |
| 2011-2013 | Peterbilt | 337 | Peterbilt 337 2 Inch Receiver Loaded Trailer Towing Ball Mount 2 Inch Drop 8-1/4 Inch Length 750lb TW 7500lb GTW 2 Inch Tow Ball 5/8 Inch Hitch Pin & Clip Curt 45036 |
| 1986-2007 | Peterbilt | 357 | Peterbilt 357 2 Inch Receiver Loaded Trailer Towing Ball Mount 2 Inch Drop 8-1/4 Inch Length 750lb TW 7500lb GTW 2 Inch Tow Ball 5/8 Inch Hitch Pin & Clip Curt 45036 |
| 2007-2013 | Peterbilt | 365 | Peterbilt 365 2 Inch Receiver Loaded Trailer Towing Ball Mount 2 Inch Drop 8-1/4 Inch Length 750lb TW 7500lb GTW 2 Inch Tow Ball 5/8 Inch Hitch Pin & Clip Curt 45036 |
| 2007-2013 | Peterbilt | 367 | Peterbilt 367 2 Inch Receiver Loaded Trailer Towing Ball Mount 2 Inch Drop 8-1/4 Inch Length 750lb TW 7500lb GTW 2 Inch Tow Ball 5/8 Inch Hitch Pin & Clip Curt 45036 |
| 1988-1994 | Peterbilt | 372 | Peterbilt 372 2 Inch Receiver Loaded Trailer Towing Ball Mount 2 Inch Drop 8-1/4 Inch Length 750lb TW 7500lb GTW 2 Inch Tow Ball 5/8 Inch Hitch Pin & Clip Curt 45036 |
| 1986-1995 | Peterbilt | 375 | Peterbilt 375 2 Inch Receiver Loaded Trailer Towing Ball Mount 2 Inch Drop 8-1/4 Inch Length 750lb TW 7500lb GTW 2 Inch Tow Ball 5/8 Inch Hitch Pin & Clip Curt 45036 |
| 1986-1994 | Peterbilt | 376 | Peterbilt 376 2 Inch Receiver Loaded Trailer Towing Ball Mount 2 Inch Drop 8-1/4 Inch Length 750lb TW 7500lb GTW 2 Inch Tow Ball 5/8 Inch Hitch Pin & Clip Curt 45036 |
| 1986-2001 | Peterbilt | 377 | Peterbilt 377 2 Inch Receiver Loaded Trailer Towing Ball Mount 2 Inch Drop 8-1/4 Inch Length 750lb TW 7500lb GTW 2 Inch Tow Ball 5/8 Inch Hitch Pin & Clip Curt 45036 |
| 1987-2007 | Peterbilt | 378 | Peterbilt 378 2 Inch Receiver Loaded Trailer Towing Ball Mount 2 Inch Drop 8-1/4 Inch Length 750lb TW 7500lb GTW 2 Inch Tow Ball 5/8 Inch Hitch Pin & Clip Curt 45036 |
| 1986-2007 | Peterbilt | 379 | Peterbilt 379 2 Inch Receiver Loaded Trailer Towing Ball Mount 2 Inch Drop 8-1/4 Inch Length 750lb TW 7500lb GTW 2 Inch Tow Ball 5/8 Inch Hitch Pin & Clip Curt 45036 |
| 2012-2013 | Peterbilt | 382 | Peterbilt 382 2 Inch Receiver Loaded Trailer Towing Ball Mount 2 Inch Drop 8-1/4 Inch Length 750lb TW 7500lb GTW 2 Inch Tow Ball 5/8 Inch Hitch Pin & Clip Curt 45036 |
| 2007-2013 | Peterbilt | 384 | Peterbilt 384 2 Inch Receiver Loaded Trailer Towing Ball Mount 2 Inch Drop 8-1/4 Inch Length 750lb TW 7500lb GTW 2 Inch Tow Ball 5/8 Inch Hitch Pin & Clip Curt 45036 |
| 1996-2007 | Peterbilt | 385 | Peterbilt 385 2 Inch Receiver Loaded Trailer Towing Ball Mount 2 Inch Drop 8-1/4 Inch Length 750lb TW 7500lb GTW 2 Inch Tow Ball 5/8 Inch Hitch Pin & Clip Curt 45036 |
| 2005-2013 | Peterbilt | 386 | Peterbilt 386 2 Inch Receiver Loaded Trailer Towing Ball Mount 2 Inch Drop 8-1/4 Inch Length 750lb TW 7500lb GTW 2 Inch Tow Ball 5/8 Inch Hitch Pin & Clip Curt 45036 |
| 2007-2013 | Peterbilt | 388 | Peterbilt 388 2 Inch Receiver Loaded Trailer Towing Ball Mount 2 Inch Drop 8-1/4 Inch Length 750lb TW 7500lb GTW 2 Inch Tow Ball 5/8 Inch Hitch Pin & Clip Curt 45036 |
| 2007-2013 | Peterbilt | 389 | Peterbilt 389 2 Inch Receiver Loaded Trailer Towing Ball Mount 2 Inch Drop 8-1/4 Inch Length 750lb TW 7500lb GTW 2 Inch Tow Ball 5/8 Inch Hitch Pin & Clip Curt 45036 |
| 2013 | Peterbilt | 567 | Peterbilt 567 2 Inch Receiver Loaded Trailer Towing Ball Mount 2 Inch Drop 8-1/4 Inch Length 750lb TW 7500lb GTW 2 Inch Tow Ball 5/8 Inch Hitch Pin & Clip Curt 45036 |
| 2012-2013 | Peterbilt | 579 | Peterbilt 579 2 Inch Receiver Loaded Trailer Towing Ball Mount 2 Inch Drop 8-1/4 Inch Length 750lb TW 7500lb GTW 2 Inch Tow Ball 5/8 Inch Hitch Pin & Clip Curt 45036 |
| 2011-2013 | Peterbilt | 587 | Peterbilt 587 2 Inch Receiver Loaded Trailer Towing Ball Mount 2 Inch Drop 8-1/4 Inch Length 750lb TW 7500lb GTW 2 Inch Tow Ball 5/8 Inch Hitch Pin & Clip Curt 45036 |
| 1989-1995 | Plymouth | Acclaim | Plymouth Acclaim 2 Inch Receiver Loaded Trailer Towing Ball Mount 2 Inch Drop 8-1/4 Inch Length 750lb TW 7500lb GTW 2 Inch Tow Ball 5/8 Inch Hitch Pin & Clip Curt 45036 |
| 1976-1980 | Plymouth | Arrow | Plymouth Arrow 2 Inch Receiver Loaded Trailer Towing Ball Mount 2 Inch Drop 8-1/4 Inch Length 750lb TW 7500lb GTW 2 Inch Tow Ball 5/8 Inch Hitch Pin & Clip Curt 45036 |
| 1979-1982 | Plymouth | Arrow Pickup | Plymouth Arrow Pickup 2 Inch Receiver Loaded Trailer Towing Ball Mount 2 Inch Drop 8-1/4 Inch Length 750lb TW 7500lb GTW 2 Inch Tow Ball 5/8 Inch Hitch Pin & Clip Curt 45036 |
| 1964-1974 | Plymouth | Barracuda | Plymouth Barracuda 2 Inch Receiver Loaded Trailer Towing Ball Mount 2 Inch Drop 8-1/4 Inch Length 750lb TW 7500lb GTW 2 Inch Tow Ball 5/8 Inch Hitch Pin & Clip Curt 45036 |
| 1954-1970 | Plymouth | Belvedere | Plymouth Belvedere 2 Inch Receiver Loaded Trailer Towing Ball Mount 2 Inch Drop 8-1/4 Inch Length 750lb TW 7500lb GTW 2 Inch Tow Ball 5/8 Inch Hitch Pin & Clip Curt 45036 |
| 1992-2000 | Plymouth | Breeze | Plymouth Breeze 2 Inch Receiver Loaded Trailer Towing Ball Mount 2 Inch Drop 8-1/4 Inch Length 750lb TW 7500lb GTW 2 Inch Tow Ball 5/8 Inch Hitch Pin & Clip Curt 45036 |
| 1951-1953 | Plymouth | Cambridge | Plymouth Cambridge 2 Inch Receiver Loaded Trailer Towing Ball Mount 2 Inch Drop 8-1/4 Inch Length 750lb TW 7500lb GTW 2 Inch Tow Ball 5/8 Inch Hitch Pin & Clip Curt 45036 |
| 1984-1986 | Plymouth | Conquest | Plymouth Conquest 2 Inch Receiver Loaded Trailer Towing Ball Mount 2 Inch Drop 8-1/4 Inch Length 750lb TW 7500lb GTW 2 Inch Tow Ball 5/8 Inch Hitch Pin & Clip Curt 45036 |
| 1951-1953 | Plymouth | Cranbrook | Plymouth Cranbrook 2 Inch Receiver Loaded Trailer Towing Ball Mount 2 Inch Drop 8-1/4 Inch Length 750lb TW 7500lb GTW 2 Inch Tow Ball 5/8 Inch Hitch Pin & Clip Curt 45036 |
| 1969-1974 | Plymouth | Cuda | Plymouth Cuda 2 Inch Receiver Loaded Trailer Towing Ball Mount 2 Inch Drop 8-1/4 Inch Length 750lb TW 7500lb GTW 2 Inch Tow Ball 5/8 Inch Hitch Pin & Clip Curt 45036 |
| 1963 | Plymouth | Duster | 1963, 1970-76 Plymouth Duster 2 Inch Receiver Loaded Trailer Towing Ball Mount 2 Inch Drop 8-1/4 Inch Length 750lb TW 7500lb GTW 2 Inch Tow Ball 5/8 Inch Hitch Pin & Clip Curt 45036 |
| 1970-1976 | Plymouth | Duster | 1963, 1970-76 Plymouth Duster 2 Inch Receiver Loaded Trailer Towing Ball Mount 2 Inch Drop 8-1/4 Inch Length 750lb TW 7500lb GTW 2 Inch Tow Ball 5/8 Inch Hitch Pin & Clip Curt 45036 |
| 1956-1978 | Plymouth | Fury | Plymouth Fury 2 Inch Receiver Loaded Trailer Towing Ball Mount 2 Inch Drop 8-1/4 Inch Length 750lb TW 7500lb GTW 2 Inch Tow Ball 5/8 Inch Hitch Pin & Clip Curt 45036 |
| 1967-1971 | Plymouth | GTX | Plymouth GTX 2 Inch Receiver Loaded Trailer Towing Ball Mount 2 Inch Drop 8-1/4 Inch Length 750lb TW 7500lb GTW 2 Inch Tow Ball 5/8 Inch Hitch Pin & Clip Curt 45036 |
| 1975-1977 | Plymouth | Gran Fury | 1975-77, 1980-89 Plymouth Gran Fury 2 Inch Receiver Loaded Trailer Towing Ball Mount 2 Inch Drop 8-1/4 Inch Length 750lb TW 7500lb GTW 2 Inch Tow Ball 5/8 Inch Hitch Pin & Clip Curt 45036 |
| 1980-1989 | Plymouth | Gran Fury | 1975-77, 1980-89 Plymouth Gran Fury 2 Inch Receiver Loaded Trailer Towing Ball Mount 2 Inch Drop 8-1/4 Inch Length 750lb TW 7500lb GTW 2 Inch Tow Ball 5/8 Inch Hitch Pin & Clip Curt 45036 |
| 1963 | Plymouth | Grand Voyager | 1963, 1984-00 Plymouth Grand Voyager 2 Inch Receiver Loaded Trailer Towing Ball Mount 2 Inch Drop 8-1/4 Inch Length 750lb TW 7500lb GTW 2 Inch Tow Ball 5/8 Inch Hitch Pin & Clip Curt 45036 |
| 1984-2000 | Plymouth | Grand Voyager | 1963, 1984-00 Plymouth Grand Voyager 2 Inch Receiver Loaded Trailer Towing Ball Mount 2 Inch Drop 8-1/4 Inch Length 750lb TW 7500lb GTW 2 Inch Tow Ball 5/8 Inch Hitch Pin & Clip Curt 45036 |
| 1978-1990 | Plymouth | Horizon | Plymouth Horizon 2 Inch Receiver Loaded Trailer Towing Ball Mount 2 Inch Drop 8-1/4 Inch Length 750lb TW 7500lb GTW 2 Inch Tow Ball 5/8 Inch Hitch Pin & Clip Curt 45036 |
| 1990-1994 | Plymouth | Laser | Plymouth Laser 2 Inch Receiver Loaded Trailer Towing Ball Mount 2 Inch Drop 8-1/4 Inch Length 750lb TW 7500lb GTW 2 Inch Tow Ball 5/8 Inch Hitch Pin & Clip Curt 45036 |
| 1995-2001 | Plymouth | Neon | Plymouth Neon 2 Inch Receiver Loaded Trailer Towing Ball Mount 2 Inch Drop 8-1/4 Inch Length 750lb TW 7500lb GTW 2 Inch Tow Ball 5/8 Inch Hitch Pin & Clip Curt 45036 |
| 1954-1958 | Plymouth | Plaza | Plymouth Plaza 2 Inch Receiver Loaded Trailer Towing Ball Mount 2 Inch Drop 8-1/4 Inch Length 750lb TW 7500lb GTW 2 Inch Tow Ball 5/8 Inch Hitch Pin & Clip Curt 45036 |
| 1997 | Plymouth | Prowler | 1997, 1999-01 Plymouth Prowler 2 Inch Receiver Loaded Trailer Towing Ball Mount 2 Inch Drop 8-1/4 Inch Length 750lb TW 7500lb GTW 2 Inch Tow Ball 5/8 Inch Hitch Pin & Clip Curt 45036 |
| 1999-2001 | Plymouth | Prowler | 1997, 1999-01 Plymouth Prowler 2 Inch Receiver Loaded Trailer Towing Ball Mount 2 Inch Drop 8-1/4 Inch Length 750lb TW 7500lb GTW 2 Inch Tow Ball 5/8 Inch Hitch Pin & Clip Curt 45036 |
| 1981-1989 | Plymouth | Reliant | Plymouth Reliant 2 Inch Receiver Loaded Trailer Towing Ball Mount 2 Inch Drop 8-1/4 Inch Length 750lb TW 7500lb GTW 2 Inch Tow Ball 5/8 Inch Hitch Pin & Clip Curt 45036 |
| 1968-1980 | Plymouth | Road Runner | Plymouth Road Runner 2 Inch Receiver Loaded Trailer Towing Ball Mount 2 Inch Drop 8-1/4 Inch Length 750lb TW 7500lb GTW 2 Inch Tow Ball 5/8 Inch Hitch Pin & Clip Curt 45036 |
| 1978-1983 | Plymouth | Sapporo | Plymouth Sapporo 2 Inch Receiver Loaded Trailer Towing Ball Mount 2 Inch Drop 8-1/4 Inch Length 750lb TW 7500lb GTW 2 Inch Tow Ball 5/8 Inch Hitch Pin & Clip Curt 45036 |
| 1965-1974 | Plymouth | Satellite | Plymouth Satellite 2 Inch Receiver Loaded Trailer Towing Ball Mount 2 Inch Drop 8-1/4 Inch Length 750lb TW 7500lb GTW 2 Inch Tow Ball 5/8 Inch Hitch Pin & Clip Curt 45036 |
| 1954-1964 | Plymouth | Savoy | Plymouth Savoy 2 Inch Receiver Loaded Trailer Towing Ball Mount 2 Inch Drop 8-1/4 Inch Length 750lb TW 7500lb GTW 2 Inch Tow Ball 5/8 Inch Hitch Pin & Clip Curt 45036 |
| 1971-1976 | Plymouth | Scamp | 1971-76, 1983 Plymouth Scamp 2 Inch Receiver Loaded Trailer Towing Ball Mount 2 Inch Drop 8-1/4 Inch Length 750lb TW 7500lb GTW 2 Inch Tow Ball 5/8 Inch Hitch Pin & Clip Curt 45036 |
| 1983 | Plymouth | Scamp | 1971-76, 1983 Plymouth Scamp 2 Inch Receiver Loaded Trailer Towing Ball Mount 2 Inch Drop 8-1/4 Inch Length 750lb TW 7500lb GTW 2 Inch Tow Ball 5/8 Inch Hitch Pin & Clip Curt 45036 |
| 1987-1994 | Plymouth | Sundance | Plymouth Sundance 2 Inch Receiver Loaded Trailer Towing Ball Mount 2 Inch Drop 8-1/4 Inch Length 750lb TW 7500lb GTW 2 Inch Tow Ball 5/8 Inch Hitch Pin & Clip Curt 45036 |
| 1969-1970 | Plymouth | Superbird | Plymouth Superbird 2 Inch Receiver Loaded Trailer Towing Ball Mount 2 Inch Drop 8-1/4 Inch Length 750lb TW 7500lb GTW 2 Inch Tow Ball 5/8 Inch Hitch Pin & Clip Curt 45036 |
| 1974-1981 | Plymouth | Trailduster | Plymouth Trailduster 2 Inch Receiver Loaded Trailer Towing Ball Mount 2 Inch Drop 8-1/4 Inch Length 750lb TW 7500lb GTW 2 Inch Tow Ball 5/8 Inch Hitch Pin & Clip Curt 45036 |
| 1966-1969 | Plymouth | VIP | Plymouth VIP 2 Inch Receiver Loaded Trailer Towing Ball Mount 2 Inch Drop 8-1/4 Inch Length 750lb TW 7500lb GTW 2 Inch Tow Ball 5/8 Inch Hitch Pin & Clip Curt 45036 |
| 1960-1976 | Plymouth | Valiant | Plymouth Valiant 2 Inch Receiver Loaded Trailer Towing Ball Mount 2 Inch Drop 8-1/4 Inch Length 750lb TW 7500lb GTW 2 Inch Tow Ball 5/8 Inch Hitch Pin & Clip Curt 45036 |
| 1976-1980 | Plymouth | Volare | Plymouth Volare 2 Inch Receiver Loaded Trailer Towing Ball Mount 2 Inch Drop 8-1/4 Inch Length 750lb TW 7500lb GTW 2 Inch Tow Ball 5/8 Inch Hitch Pin & Clip Curt 45036 |
| 1963 | Plymouth | Voyager | 1963, 1966-67, 1974-00 Plymouth Voyager 2 Inch Receiver Loaded Trailer Towing Ball Mount 2 Inch Drop 8-1/4 Inch Length 750lb TW 7500lb GTW 2 Inch Tow Ball 5/8 Inch Hitch Pin & Clip Curt 45036 |
| 1966-1967 | Plymouth | Voyager | 1963, 1966-67, 1974-00 Plymouth Voyager 2 Inch Receiver Loaded Trailer Towing Ball Mount 2 Inch Drop 8-1/4 Inch Length 750lb TW 7500lb GTW 2 Inch Tow Ball 5/8 Inch Hitch Pin & Clip Curt 45036 |
| 1974-2000 | Plymouth | Voyager | 1963, 1966-67, 1974-00 Plymouth Voyager 2 Inch Receiver Loaded Trailer Towing Ball Mount 2 Inch Drop 8-1/4 Inch Length 750lb TW 7500lb GTW 2 Inch Tow Ball 5/8 Inch Hitch Pin & Clip Curt 45036 |
| 1983-1987 | Pontiac | 1000 | Pontiac 1000 2 Inch Receiver Loaded Trailer Towing Ball Mount 2 Inch Drop 8-1/4 Inch Length 750lb TW 7500lb GTW 2 Inch Tow Ball 5/8 Inch Hitch Pin & Clip Curt 45036 |
| 1983-1984 | Pontiac | 2000 | Pontiac 2000 2 Inch Receiver Loaded Trailer Towing Ball Mount 2 Inch Drop 8-1/4 Inch Length 750lb TW 7500lb GTW 2 Inch Tow Ball 5/8 Inch Hitch Pin & Clip Curt 45036 |
| 1982-1991 | Pontiac | 6000 | Pontiac 6000 2 Inch Receiver Loaded Trailer Towing Ball Mount 2 Inch Drop 8-1/4 Inch Length 750lb TW 7500lb GTW 2 Inch Tow Ball 5/8 Inch Hitch Pin & Clip Curt 45036 |
| 2001-2005 | Pontiac | Aztek | Pontiac Aztek 2 Inch Receiver Loaded Trailer Towing Ball Mount 2 Inch Drop 8-1/4 Inch Length 750lb TW 7500lb GTW 2 Inch Tow Ball 5/8 Inch Hitch Pin & Clip Curt 45036 |
| 1957-2005 | Pontiac | Bonneville | Pontiac Bonneville 2 Inch Receiver Loaded Trailer Towing Ball Mount 2 Inch Drop 8-1/4 Inch Length 750lb TW 7500lb GTW 2 Inch Tow Ball 5/8 Inch Hitch Pin & Clip Curt 45036 |
| 1959-1981 | Pontiac | Catalina | Pontiac Catalina 2 Inch Receiver Loaded Trailer Towing Ball Mount 2 Inch Drop 8-1/4 Inch Length 750lb TW 7500lb GTW 2 Inch Tow Ball 5/8 Inch Hitch Pin & Clip Curt 45036 |
| 1967-2002 | Pontiac | Firebird | Pontiac Firebird 2 Inch Receiver Loaded Trailer Towing Ball Mount 2 Inch Drop 8-1/4 Inch Length 750lb TW 7500lb GTW 2 Inch Tow Ball 5/8 Inch Hitch Pin & Clip Curt 45036 |
| 2009 | Pontiac | G3 | Pontiac G3 2 Inch Receiver Loaded Trailer Towing Ball Mount 2 Inch Drop 8-1/4 Inch Length 750lb TW 7500lb GTW 2 Inch Tow Ball 5/8 Inch Hitch Pin & Clip Curt 45036 |
| 2006-2010 | Pontiac | G5 | Pontiac G5 2 Inch Receiver Loaded Trailer Towing Ball Mount 2 Inch Drop 8-1/4 Inch Length 750lb TW 7500lb GTW 2 Inch Tow Ball 5/8 Inch Hitch Pin & Clip Curt 45036 |
| 2005-2010 | Pontiac | G6 | Pontiac G6 2 Inch Receiver Loaded Trailer Towing Ball Mount 2 Inch Drop 8-1/4 Inch Length 750lb TW 7500lb GTW 2 Inch Tow Ball 5/8 Inch Hitch Pin & Clip Curt 45036 |
| 1964-1973 | Pontiac | GTO | 1964-73, 2004-06, 2009 Pontiac GTO 2 Inch Receiver Loaded Trailer Towing Ball Mount 2 Inch Drop 8-1/4 Inch Length 750lb TW 7500lb GTW 2 Inch Tow Ball 5/8 Inch Hitch Pin & Clip Curt 45036 |
| 2004-2006 | Pontiac | GTO | 1964-73, 2004-06, 2009 Pontiac GTO 2 Inch Receiver Loaded Trailer Towing Ball Mount 2 Inch Drop 8-1/4 Inch Length 750lb TW 7500lb GTW 2 Inch Tow Ball 5/8 Inch Hitch Pin & Clip Curt 45036 |
| 2009 | Pontiac | GTO | 1964-73, 2004-06, 2009 Pontiac GTO 2 Inch Receiver Loaded Trailer Towing Ball Mount 2 Inch Drop 8-1/4 Inch Length 750lb TW 7500lb GTW 2 Inch Tow Ball 5/8 Inch Hitch Pin & Clip Curt 45036 |
| 1971-2005 | Pontiac | Grand Am | Pontiac Grand Am 2 Inch Receiver Loaded Trailer Towing Ball Mount 2 Inch Drop 8-1/4 Inch Length 750lb TW 7500lb GTW 2 Inch Tow Ball 5/8 Inch Hitch Pin & Clip Curt 45036 |
| 1962-2008 | Pontiac | Grand Prix | Pontiac Grand Prix 2 Inch Receiver Loaded Trailer Towing Ball Mount 2 Inch Drop 8-1/4 Inch Length 750lb TW 7500lb GTW 2 Inch Tow Ball 5/8 Inch Hitch Pin & Clip Curt 45036 |
| 1982 | Pontiac | J2000 | Pontiac J2000 2 Inch Receiver Loaded Trailer Towing Ball Mount 2 Inch Drop 8-1/4 Inch Length 750lb TW 7500lb GTW 2 Inch Tow Ball 5/8 Inch Hitch Pin & Clip Curt 45036 |
| 1963-1993 | Pontiac | LeMans | Pontiac LeMans 2 Inch Receiver Loaded Trailer Towing Ball Mount 2 Inch Drop 8-1/4 Inch Length 750lb TW 7500lb GTW 2 Inch Tow Ball 5/8 Inch Hitch Pin & Clip Curt 45036 |
| 1999-2005 | Pontiac | Montana | Pontiac Montana 2 Inch Receiver Loaded Trailer Towing Ball Mount 2 Inch Drop 8-1/4 Inch Length 750lb TW 7500lb GTW 2 Inch Tow Ball 5/8 Inch Hitch Pin & Clip Curt 45036 |
| 2005-2006 | Pontiac | Montana SV6 | Pontiac Montana SV6 2 Inch Receiver Loaded Trailer Towing Ball Mount 2 Inch Drop 8-1/4 Inch Length 750lb TW 7500lb GTW 2 Inch Tow Ball 5/8 Inch Hitch Pin & Clip Curt 45036 |
| 1983-1986 | Pontiac | Parisienne | Pontiac Parisienne 2 Inch Receiver Loaded Trailer Towing Ball Mount 2 Inch Drop 8-1/4 Inch Length 750lb TW 7500lb GTW 2 Inch Tow Ball 5/8 Inch Hitch Pin & Clip Curt 45036 |
| 1954-1966 | Pontiac | Star Chief | Pontiac Star Chief 2 Inch Receiver Loaded Trailer Towing Ball Mount 2 Inch Drop 8-1/4 Inch Length 750lb TW 7500lb GTW 2 Inch Tow Ball 5/8 Inch Hitch Pin & Clip Curt 45036 |
| 1976-1980 | Pontiac | Sunbird | 1976-80, 1985-94 Pontiac Sunbird 2 Inch Receiver Loaded Trailer Towing Ball Mount 2 Inch Drop 8-1/4 Inch Length 750lb TW 7500lb GTW 2 Inch Tow Ball 5/8 Inch Hitch Pin & Clip Curt 45036 |
| 1985-1994 | Pontiac | Sunbird | 1976-80, 1985-94 Pontiac Sunbird 2 Inch Receiver Loaded Trailer Towing Ball Mount 2 Inch Drop 8-1/4 Inch Length 750lb TW 7500lb GTW 2 Inch Tow Ball 5/8 Inch Hitch Pin & Clip Curt 45036 |
| 1985-1988 | Pontiac | Sunburst | Pontiac Sunburst 2 Inch Receiver Loaded Trailer Towing Ball Mount 2 Inch Drop 8-1/4 Inch Length 750lb TW 7500lb GTW 2 Inch Tow Ball 5/8 Inch Hitch Pin & Clip Curt 45036 |
| 1995-2005 | Pontiac | Sunfire | Pontiac Sunfire 2 Inch Receiver Loaded Trailer Towing Ball Mount 2 Inch Drop 8-1/4 Inch Length 750lb TW 7500lb GTW 2 Inch Tow Ball 5/8 Inch Hitch Pin & Clip Curt 45036 |
| 1957-1958 | Pontiac | Super Chief | Pontiac Super Chief 2 Inch Receiver Loaded Trailer Towing Ball Mount 2 Inch Drop 8-1/4 Inch Length 750lb TW 7500lb GTW 2 Inch Tow Ball 5/8 Inch Hitch Pin & Clip Curt 45036 |
| 1981-1982 | Pontiac | T1000 | Pontiac T1000 2 Inch Receiver Loaded Trailer Towing Ball Mount 2 Inch Drop 8-1/4 Inch Length 750lb TW 7500lb GTW 2 Inch Tow Ball 5/8 Inch Hitch Pin & Clip Curt 45036 |
| 2006-2009 | Pontiac | Torrent | Pontiac Torrent 2 Inch Receiver Loaded Trailer Towing Ball Mount 2 Inch Drop 8-1/4 Inch Length 750lb TW 7500lb GTW 2 Inch Tow Ball 5/8 Inch Hitch Pin & Clip Curt 45036 |
| 1990-1998 | Pontiac | Trans Sport | Pontiac Trans Sport 2 Inch Receiver Loaded Trailer Towing Ball Mount 2 Inch Drop 8-1/4 Inch Length 750lb TW 7500lb GTW 2 Inch Tow Ball 5/8 Inch Hitch Pin & Clip Curt 45036 |
| 1960-1961 | Pontiac | Ventura | 1960-61, 1966-69, 1973-79 Pontiac Ventura 2 Inch Receiver Loaded Trailer Towing Ball Mount 2 Inch Drop 8-1/4 Inch Length 750lb TW 7500lb GTW 2 Inch Tow Ball 5/8 Inch Hitch Pin & Clip Curt 45036 |
| 1966-1969 | Pontiac | Ventura | 1960-61, 1966-69, 1973-79 Pontiac Ventura 2 Inch Receiver Loaded Trailer Towing Ball Mount 2 Inch Drop 8-1/4 Inch Length 750lb TW 7500lb GTW 2 Inch Tow Ball 5/8 Inch Hitch Pin & Clip Curt 45036 |
| 1973-1979 | Pontiac | Ventura | 1960-61, 1966-69, 1973-79 Pontiac Ventura 2 Inch Receiver Loaded Trailer Towing Ball Mount 2 Inch Drop 8-1/4 Inch Length 750lb TW 7500lb GTW 2 Inch Tow Ball 5/8 Inch Hitch Pin & Clip Curt 45036 |
| 1971-1972 | Pontiac | Ventura II | Pontiac Ventura II 2 Inch Receiver Loaded Trailer Towing Ball Mount 2 Inch Drop 8-1/4 Inch Length 750lb TW 7500lb GTW 2 Inch Tow Ball 5/8 Inch Hitch Pin & Clip Curt 45036 |
| 1965-1969 | Porsche | 912 | 1965-69, 1976 Porsche 912 2 Inch Receiver Loaded Trailer Towing Ball Mount 2 Inch Drop 8-1/4 Inch Length 750lb TW 7500lb GTW 2 Inch Tow Ball 5/8 Inch Hitch Pin & Clip Curt 45036 |
| 1976 | Porsche | 912 | 1965-69, 1976 Porsche 912 2 Inch Receiver Loaded Trailer Towing Ball Mount 2 Inch Drop 8-1/4 Inch Length 750lb TW 7500lb GTW 2 Inch Tow Ball 5/8 Inch Hitch Pin & Clip Curt 45036 |
| 1970-1976 | Porsche | 914 | Porsche 914 2 Inch Receiver Loaded Trailer Towing Ball Mount 2 Inch Drop 8-1/4 Inch Length 750lb TW 7500lb GTW 2 Inch Tow Ball 5/8 Inch Hitch Pin & Clip Curt 45036 |
| 1977-1982 | Porsche | 924 | 1977-82, 1987-88 Porsche 924 2 Inch Receiver Loaded Trailer Towing Ball Mount 2 Inch Drop 8-1/4 Inch Length 750lb TW 7500lb GTW 2 Inch Tow Ball 5/8 Inch Hitch Pin & Clip Curt 45036 |
| 1987-1988 | Porsche | 924 | 1977-82, 1987-88 Porsche 924 2 Inch Receiver Loaded Trailer Towing Ball Mount 2 Inch Drop 8-1/4 Inch Length 750lb TW 7500lb GTW 2 Inch Tow Ball 5/8 Inch Hitch Pin & Clip Curt 45036 |
| 1978-1995 | Porsche | 928 | Porsche 928 2 Inch Receiver Loaded Trailer Towing Ball Mount 2 Inch Drop 8-1/4 Inch Length 750lb TW 7500lb GTW 2 Inch Tow Ball 5/8 Inch Hitch Pin & Clip Curt 45036 |
| 1978-1979 | Porsche | 930 | Porsche 930 2 Inch Receiver Loaded Trailer Towing Ball Mount 2 Inch Drop 8-1/4 Inch Length 750lb TW 7500lb GTW 2 Inch Tow Ball 5/8 Inch Hitch Pin & Clip Curt 45036 |
| 1983-1991 | Porsche | 944 | Porsche 944 2 Inch Receiver Loaded Trailer Towing Ball Mount 2 Inch Drop 8-1/4 Inch Length 750lb TW 7500lb GTW 2 Inch Tow Ball 5/8 Inch Hitch Pin & Clip Curt 45036 |
| 1992-1995 | Porsche | 968 | Porsche 968 2 Inch Receiver Loaded Trailer Towing Ball Mount 2 Inch Drop 8-1/4 Inch Length 750lb TW 7500lb GTW 2 Inch Tow Ball 5/8 Inch Hitch Pin & Clip Curt 45036 |
| 2003-2006 | Porsche | Cayenne | 2003-06, 2008-14 Porsche Cayenne 2 Inch Receiver Loaded Trailer Towing Ball Mount 2 Inch Drop 8-1/4 Inch Length 750lb TW 7500lb GTW 2 Inch Tow Ball 5/8 Inch Hitch Pin & Clip Curt 45036 |
| 2008-2014 | Porsche | Cayenne | 2003-06, 2008-14 Porsche Cayenne 2 Inch Receiver Loaded Trailer Towing Ball Mount 2 Inch Drop 8-1/4 Inch Length 750lb TW 7500lb GTW 2 Inch Tow Ball 5/8 Inch Hitch Pin & Clip Curt 45036 |
| 2011-2015 | Ram | 1500 Truck | Ram 1500 Truck 2 Inch Receiver Loaded Trailer Towing Ball Mount 2 Inch Drop 8-1/4 Inch Length 750lb TW 7500lb GTW 2 Inch Tow Ball 5/8 Inch Hitch Pin & Clip Curt 45036 |
| 2011-2015 | Ram | 2500 Truck | Ram 2500 Truck 2 Inch Receiver Loaded Trailer Towing Ball Mount 2 Inch Drop 8-1/4 Inch Length 750lb TW 7500lb GTW 2 Inch Tow Ball 5/8 Inch Hitch Pin & Clip Curt 45036 |
| 2011-2015 | Ram | 3500 Truck | Ram 3500 Truck 2 Inch Receiver Loaded Trailer Towing Ball Mount 2 Inch Drop 8-1/4 Inch Length 750lb TW 7500lb GTW 2 Inch Tow Ball 5/8 Inch Hitch Pin & Clip Curt 45036 |
| 2011-2014 | Ram | 4500 Truck | Ram 4500 Truck 2 Inch Receiver Loaded Trailer Towing Ball Mount 2 Inch Drop 8-1/4 Inch Length 750lb TW 7500lb GTW 2 Inch Tow Ball 5/8 Inch Hitch Pin & Clip Curt 45036 |
| 2011-2014 | Ram | 5500 Truck | Ram 5500 Truck 2 Inch Receiver Loaded Trailer Towing Ball Mount 2 Inch Drop 8-1/4 Inch Length 750lb TW 7500lb GTW 2 Inch Tow Ball 5/8 Inch Hitch Pin & Clip Curt 45036 |
| 2012-2014 | Ram | Cargo Van | Ram Cargo Van 2 Inch Receiver Loaded Trailer Towing Ball Mount 2 Inch Drop 8-1/4 Inch Length 750lb TW 7500lb GTW 2 Inch Tow Ball 5/8 Inch Hitch Pin & Clip Curt 45036 |
| 2011 | Ram | Dakota | Ram Dakota 2 Inch Receiver Loaded Trailer Towing Ball Mount 2 Inch Drop 8-1/4 Inch Length 750lb TW 7500lb GTW 2 Inch Tow Ball 5/8 Inch Hitch Pin & Clip Curt 45036 |
| 2014-2015 | Ram | ProMaster 1500 | Ram ProMaster 1500 2 Inch Receiver Loaded Trailer Towing Ball Mount 2 Inch Drop 8-1/4 Inch Length 750lb TW 7500lb GTW 2 Inch Tow Ball 5/8 Inch Hitch Pin & Clip Curt 45036 |
| 2014-2015 | Ram | ProMaster 2500 | Ram ProMaster 2500 2 Inch Receiver Loaded Trailer Towing Ball Mount 2 Inch Drop 8-1/4 Inch Length 750lb TW 7500lb GTW 2 Inch Tow Ball 5/8 Inch Hitch Pin & Clip Curt 45036 |
| 2014-2015 | Ram | ProMaster 3500 | Ram ProMaster 3500 2 Inch Receiver Loaded Trailer Towing Ball Mount 2 Inch Drop 8-1/4 Inch Length 750lb TW 7500lb GTW 2 Inch Tow Ball 5/8 Inch Hitch Pin & Clip Curt 45036 |
| 1999-2012 | Saab | 9-3 | Saab 9-3 2 Inch Receiver Loaded Trailer Towing Ball Mount 2 Inch Drop 8-1/4 Inch Length 750lb TW 7500lb GTW 2 Inch Tow Ball 5/8 Inch Hitch Pin & Clip Curt 45036 |
| 2005-2009 | Saab | 9-7X | Saab 9-7X 2 Inch Receiver Loaded Trailer Towing Ball Mount 2 Inch Drop 8-1/4 Inch Length 750lb TW 7500lb GTW 2 Inch Tow Ball 5/8 Inch Hitch Pin & Clip Curt 45036 |
| 2007-2009 | Saturn | Aura | Saturn Aura 2 Inch Receiver Loaded Trailer Towing Ball Mount 2 Inch Drop 8-1/4 Inch Length 750lb TW 7500lb GTW 2 Inch Tow Ball 5/8 Inch Hitch Pin & Clip Curt 45036 |
| 2003-2007 | Saturn | Ion | Saturn Ion 2 Inch Receiver Loaded Trailer Towing Ball Mount 2 Inch Drop 8-1/4 Inch Length 750lb TW 7500lb GTW 2 Inch Tow Ball 5/8 Inch Hitch Pin & Clip Curt 45036 |
| 2004-2007 | Saturn | Ion Red Line | Saturn Ion Red Line 2 Inch Receiver Loaded Trailer Towing Ball Mount 2 Inch Drop 8-1/4 Inch Length 750lb TW 7500lb GTW 2 Inch Tow Ball 5/8 Inch Hitch Pin & Clip Curt 45036 |
| 2000-2005 | Saturn | L Sedan | Saturn L Sedan 2 Inch Receiver Loaded Trailer Towing Ball Mount 2 Inch Drop 8-1/4 Inch Length 750lb TW 7500lb GTW 2 Inch Tow Ball 5/8 Inch Hitch Pin & Clip Curt 45036 |
| 2000-2004 | Saturn | L Wagon | Saturn L Wagon 2 Inch Receiver Loaded Trailer Towing Ball Mount 2 Inch Drop 8-1/4 Inch Length 750lb TW 7500lb GTW 2 Inch Tow Ball 5/8 Inch Hitch Pin & Clip Curt 45036 |
| 2007-2010 | Saturn | Outlook | Saturn Outlook 2 Inch Receiver Loaded Trailer Towing Ball Mount 2 Inch Drop 8-1/4 Inch Length 750lb TW 7500lb GTW 2 Inch Tow Ball 5/8 Inch Hitch Pin & Clip Curt 45036 |
| 2005-2007 | Saturn | Relay | Saturn Relay 2 Inch Receiver Loaded Trailer Towing Ball Mount 2 Inch Drop 8-1/4 Inch Length 750lb TW 7500lb GTW 2 Inch Tow Ball 5/8 Inch Hitch Pin & Clip Curt 45036 |
| 1991-2002 | Saturn | SC Coupe | Saturn SC Coupe 2 Inch Receiver Loaded Trailer Towing Ball Mount 2 Inch Drop 8-1/4 Inch Length 750lb TW 7500lb GTW 2 Inch Tow Ball 5/8 Inch Hitch Pin & Clip Curt 45036 |
| 1991-2002 | Saturn | SL Sedan | Saturn SL Sedan 2 Inch Receiver Loaded Trailer Towing Ball Mount 2 Inch Drop 8-1/4 Inch Length 750lb TW 7500lb GTW 2 Inch Tow Ball 5/8 Inch Hitch Pin & Clip Curt 45036 |
| 1993-2001 | Saturn | SW Wagon | Saturn SW Wagon 2 Inch Receiver Loaded Trailer Towing Ball Mount 2 Inch Drop 8-1/4 Inch Length 750lb TW 7500lb GTW 2 Inch Tow Ball 5/8 Inch Hitch Pin & Clip Curt 45036 |
| 2007-2010 | Saturn | Sky | Saturn Sky 2 Inch Receiver Loaded Trailer Towing Ball Mount 2 Inch Drop 8-1/4 Inch Length 750lb TW 7500lb GTW 2 Inch Tow Ball 5/8 Inch Hitch Pin & Clip Curt 45036 |
| 2002-2010 | Saturn | Vue | Saturn Vue 2 Inch Receiver Loaded Trailer Towing Ball Mount 2 Inch Drop 8-1/4 Inch Length 750lb TW 7500lb GTW 2 Inch Tow Ball 5/8 Inch Hitch Pin & Clip Curt 45036 |
| 2013-2015 | Scion | FR-S | Scion FR-S 2 Inch Receiver Loaded Trailer Towing Ball Mount 2 Inch Drop 8-1/4 Inch Length 750lb TW 7500lb GTW 2 Inch Tow Ball 5/8 Inch Hitch Pin & Clip Curt 45036 |
| 2012-2015 | Scion | iQ | Scion iQ 2 Inch Receiver Loaded Trailer Towing Ball Mount 2 Inch Drop 8-1/4 Inch Length 750lb TW 7500lb GTW 2 Inch Tow Ball 5/8 Inch Hitch Pin & Clip Curt 45036 |
| 2005-2015 | Scion | tC | Scion tC 2 Inch Receiver Loaded Trailer Towing Ball Mount 2 Inch Drop 8-1/4 Inch Length 750lb TW 7500lb GTW 2 Inch Tow Ball 5/8 Inch Hitch Pin & Clip Curt 45036 |
| 2004-2006 | Scion | xA | Scion xA 2 Inch Receiver Loaded Trailer Towing Ball Mount 2 Inch Drop 8-1/4 Inch Length 750lb TW 7500lb GTW 2 Inch Tow Ball 5/8 Inch Hitch Pin & Clip Curt 45036 |
| 2004-2014 | Scion | xB | Scion xB 2 Inch Receiver Loaded Trailer Towing Ball Mount 2 Inch Drop 8-1/4 Inch Length 750lb TW 7500lb GTW 2 Inch Tow Ball 5/8 Inch Hitch Pin & Clip Curt 45036 |
| 2008-2014 | Scion | xD | Scion xD 2 Inch Receiver Loaded Trailer Towing Ball Mount 2 Inch Drop 8-1/4 Inch Length 750lb TW 7500lb GTW 2 Inch Tow Ball 5/8 Inch Hitch Pin & Clip Curt 45036 |
| 2006-2007 | Subaru | B9 Tribeca | Subaru B9 Tribeca 2 Inch Receiver Loaded Trailer Towing Ball Mount 2 Inch Drop 8-1/4 Inch Length 750lb TW 7500lb GTW 2 Inch Tow Ball 5/8 Inch Hitch Pin & Clip Curt 45036 |
| 2013-2014 | Subaru | BRZ | Subaru BRZ 2 Inch Receiver Loaded Trailer Towing Ball Mount 2 Inch Drop 8-1/4 Inch Length 750lb TW 7500lb GTW 2 Inch Tow Ball 5/8 Inch Hitch Pin & Clip Curt 45036 |
| 2003-2006 | Subaru | Baja | Subaru Baja 2 Inch Receiver Loaded Trailer Towing Ball Mount 2 Inch Drop 8-1/4 Inch Length 750lb TW 7500lb GTW 2 Inch Tow Ball 5/8 Inch Hitch Pin & Clip Curt 45036 |
| 1993-2015 | Subaru | Forester | Subaru Forester 2 Inch Receiver Loaded Trailer Towing Ball Mount 2 Inch Drop 8-1/4 Inch Length 750lb TW 7500lb GTW 2 Inch Tow Ball 5/8 Inch Hitch Pin & Clip Curt 45036 |
| 1993-2014 | Subaru | Impreza | Subaru Impreza 2 Inch Receiver Loaded Trailer Towing Ball Mount 2 Inch Drop 8-1/4 Inch Length 750lb TW 7500lb GTW 2 Inch Tow Ball 5/8 Inch Hitch Pin & Clip Curt 45036 |
| 1995-2011 | Subaru | Impreza Outback | Subaru Impreza Outback 2 Inch Receiver Loaded Trailer Towing Ball Mount 2 Inch Drop 8-1/4 Inch Length 750lb TW 7500lb GTW 2 Inch Tow Ball 5/8 Inch Hitch Pin & Clip Curt 45036 |
| 2002-2014 | Subaru | Impreza WRX | Subaru Impreza WRX 2 Inch Receiver Loaded Trailer Towing Ball Mount 2 Inch Drop 8-1/4 Inch Length 750lb TW 7500lb GTW 2 Inch Tow Ball 5/8 Inch Hitch Pin & Clip Curt 45036 |
| 2004-2014 | Subaru | Impreza WRX STi | Subaru Impreza WRX STi 2 Inch Receiver Loaded Trailer Towing Ball Mount 2 Inch Drop 8-1/4 Inch Length 750lb TW 7500lb GTW 2 Inch Tow Ball 5/8 Inch Hitch Pin & Clip Curt 45036 |
| 1990-2015 | Subaru | Legacy | Subaru Legacy 2 Inch Receiver Loaded Trailer Towing Ball Mount 2 Inch Drop 8-1/4 Inch Length 750lb TW 7500lb GTW 2 Inch Tow Ball 5/8 Inch Hitch Pin & Clip Curt 45036 |
| 1995-1999 | Subaru | Legacy Outback | Subaru Legacy Outback 2 Inch Receiver Loaded Trailer Towing Ball Mount 2 Inch Drop 8-1/4 Inch Length 750lb TW 7500lb GTW 2 Inch Tow Ball 5/8 Inch Hitch Pin & Clip Curt 45036 |
| 1980-1994 | Subaru | Loyale | Subaru Loyale 2 Inch Receiver Loaded Trailer Towing Ball Mount 2 Inch Drop 8-1/4 Inch Length 750lb TW 7500lb GTW 2 Inch Tow Ball 5/8 Inch Hitch Pin & Clip Curt 45036 |
| 2000-2015 | Subaru | Outback | Subaru Outback 2 Inch Receiver Loaded Trailer Towing Ball Mount 2 Inch Drop 8-1/4 Inch Length 750lb TW 7500lb GTW 2 Inch Tow Ball 5/8 Inch Hitch Pin & Clip Curt 45036 |
| 1990-1997 | Subaru | SVX | Subaru SVX 2 Inch Receiver Loaded Trailer Towing Ball Mount 2 Inch Drop 8-1/4 Inch Length 750lb TW 7500lb GTW 2 Inch Tow Ball 5/8 Inch Hitch Pin & Clip Curt 45036 |
| 2008-2014 | Subaru | Tribeca | Subaru Tribeca 2 Inch Receiver Loaded Trailer Towing Ball Mount 2 Inch Drop 8-1/4 Inch Length 750lb TW 7500lb GTW 2 Inch Tow Ball 5/8 Inch Hitch Pin & Clip Curt 45036 |
| 2015 | Subaru | WRX | Subaru WRX 2 Inch Receiver Loaded Trailer Towing Ball Mount 2 Inch Drop 8-1/4 Inch Length 750lb TW 7500lb GTW 2 Inch Tow Ball 5/8 Inch Hitch Pin & Clip Curt 45036 |
| 2015-2016 | Subaru | WRX STI | Subaru WRX STI 2 Inch Receiver Loaded Trailer Towing Ball Mount 2 Inch Drop 8-1/4 Inch Length 750lb TW 7500lb GTW 2 Inch Tow Ball 5/8 Inch Hitch Pin & Clip Curt 45036 |
| 1985-1991 | Subaru | XT | Subaru XT 2 Inch Receiver Loaded Trailer Towing Ball Mount 2 Inch Drop 8-1/4 Inch Length 750lb TW 7500lb GTW 2 Inch Tow Ball 5/8 Inch Hitch Pin & Clip Curt 45036 |
| 2013-2015 | Subaru | XV Crosstrek | Subaru XV Crosstrek 2 Inch Receiver Loaded Trailer Towing Ball Mount 2 Inch Drop 8-1/4 Inch Length 750lb TW 7500lb GTW 2 Inch Tow Ball 5/8 Inch Hitch Pin & Clip Curt 45036 |
| 2009-2012 | Suzuki | Equator | Suzuki Equator 2 Inch Receiver Loaded Trailer Towing Ball Mount 2 Inch Drop 8-1/4 Inch Length 750lb TW 7500lb GTW 2 Inch Tow Ball 5/8 Inch Hitch Pin & Clip Curt 45036 |
| 1998-2014 | Suzuki | Grand Vitara | Suzuki Grand Vitara 2 Inch Receiver Loaded Trailer Towing Ball Mount 2 Inch Drop 8-1/4 Inch Length 750lb TW 7500lb GTW 2 Inch Tow Ball 5/8 Inch Hitch Pin & Clip Curt 45036 |
| 2001 | Suzuki | Grand Vitara XL-7 | Suzuki Grand Vitara XL-7 2 Inch Receiver Loaded Trailer Towing Ball Mount 2 Inch Drop 8-1/4 Inch Length 750lb TW 7500lb GTW 2 Inch Tow Ball 5/8 Inch Hitch Pin & Clip Curt 45036 |
| 1989-2001 | Suzuki | Swift | Suzuki Swift 2 Inch Receiver Loaded Trailer Towing Ball Mount 2 Inch Drop 8-1/4 Inch Length 750lb TW 7500lb GTW 2 Inch Tow Ball 5/8 Inch Hitch Pin & Clip Curt 45036 |
| 1986-2004 | Suzuki | Vitara | Suzuki Vitara 2 Inch Receiver Loaded Trailer Towing Ball Mount 2 Inch Drop 8-1/4 Inch Length 750lb TW 7500lb GTW 2 Inch Tow Ball 5/8 Inch Hitch Pin & Clip Curt 45036 |
| 2002-2009 | Suzuki | XL-7 | Suzuki XL-7 2 Inch Receiver Loaded Trailer Towing Ball Mount 2 Inch Drop 8-1/4 Inch Length 750lb TW 7500lb GTW 2 Inch Tow Ball 5/8 Inch Hitch Pin & Clip Curt 45036 |
| 1984-2015 | Toyota | 4Runner | Toyota 4Runner 2 Inch Receiver Loaded Trailer Towing Ball Mount 2 Inch Drop 8-1/4 Inch Length 750lb TW 7500lb GTW 2 Inch Tow Ball 5/8 Inch Hitch Pin & Clip Curt 45036 |
| 1995-2014 | Toyota | Avalon | Toyota Avalon 2 Inch Receiver Loaded Trailer Towing Ball Mount 2 Inch Drop 8-1/4 Inch Length 750lb TW 7500lb GTW 2 Inch Tow Ball 5/8 Inch Hitch Pin & Clip Curt 45036 |
| 1983-2015 | Toyota | Camry | Toyota Camry 2 Inch Receiver Loaded Trailer Towing Ball Mount 2 Inch Drop 8-1/4 Inch Length 750lb TW 7500lb GTW 2 Inch Tow Ball 5/8 Inch Hitch Pin & Clip Curt 45036 |
| 1970-2005 | Toyota | Celica | Toyota Celica 2 Inch Receiver Loaded Trailer Towing Ball Mount 2 Inch Drop 8-1/4 Inch Length 750lb TW 7500lb GTW 2 Inch Tow Ball 5/8 Inch Hitch Pin & Clip Curt 45036 |
| 1968-2015 | Toyota | Corolla | Toyota Corolla 2 Inch Receiver Loaded Trailer Towing Ball Mount 2 Inch Drop 8-1/4 Inch Length 750lb TW 7500lb GTW 2 Inch Tow Ball 5/8 Inch Hitch Pin & Clip Curt 45036 |
| 2001-2015 | Toyota | Highlander | Toyota Highlander 2 Inch Receiver Loaded Trailer Towing Ball Mount 2 Inch Drop 8-1/4 Inch Length 750lb TW 7500lb GTW 2 Inch Tow Ball 5/8 Inch Hitch Pin & Clip Curt 45036 |
| 1951-2011 | Toyota | Land Cruiser | 1951-11, 2013-15 Toyota Land Cruiser 2 Inch Receiver Loaded Trailer Towing Ball Mount 2 Inch Drop 8-1/4 Inch Length 750lb TW 7500lb GTW 2 Inch Tow Ball 5/8 Inch Hitch Pin & Clip Curt 45036 |
| 2013-2015 | Toyota | Land Cruiser | 1951-11, 2013-15 Toyota Land Cruiser 2 Inch Receiver Loaded Trailer Towing Ball Mount 2 Inch Drop 8-1/4 Inch Length 750lb TW 7500lb GTW 2 Inch Tow Ball 5/8 Inch Hitch Pin & Clip Curt 45036 |
| 2002-2014 | Toyota | Matrix | Toyota Matrix 2 Inch Receiver Loaded Trailer Towing Ball Mount 2 Inch Drop 8-1/4 Inch Length 750lb TW 7500lb GTW 2 Inch Tow Ball 5/8 Inch Hitch Pin & Clip Curt 45036 |
| 1969-1995 | Toyota | Pickup | Toyota Pickup 2 Inch Receiver Loaded Trailer Towing Ball Mount 2 Inch Drop 8-1/4 Inch Length 750lb TW 7500lb GTW 2 Inch Tow Ball 5/8 Inch Hitch Pin & Clip Curt 45036 |
| 1996-2015 | Toyota | Rav4 | Toyota Rav4 2 Inch Receiver Loaded Trailer Towing Ball Mount 2 Inch Drop 8-1/4 Inch Length 750lb TW 7500lb GTW 2 Inch Tow Ball 5/8 Inch Hitch Pin & Clip Curt 45036 |
| 2001-2015 | Toyota | Sequoia | Toyota Sequoia 2 Inch Receiver Loaded Trailer Towing Ball Mount 2 Inch Drop 8-1/4 Inch Length 750lb TW 7500lb GTW 2 Inch Tow Ball 5/8 Inch Hitch Pin & Clip Curt 45036 |
| 1998-2015 | Toyota | Sienna | Toyota Sienna 2 Inch Receiver Loaded Trailer Towing Ball Mount 2 Inch Drop 8-1/4 Inch Length 750lb TW 7500lb GTW 2 Inch Tow Ball 5/8 Inch Hitch Pin & Clip Curt 45036 |
| 1993 | Toyota | Solara | 1993, 1999-08 Toyota Solara 2 Inch Receiver Loaded Trailer Towing Ball Mount 2 Inch Drop 8-1/4 Inch Length 750lb TW 7500lb GTW 2 Inch Tow Ball 5/8 Inch Hitch Pin & Clip Curt 45036 |
| 1999-2008 | Toyota | Solara | 1993, 1999-08 Toyota Solara 2 Inch Receiver Loaded Trailer Towing Ball Mount 2 Inch Drop 8-1/4 Inch Length 750lb TW 7500lb GTW 2 Inch Tow Ball 5/8 Inch Hitch Pin & Clip Curt 45036 |
| 1978-2002 | Toyota | Supra | Toyota Supra 2 Inch Receiver Loaded Trailer Towing Ball Mount 2 Inch Drop 8-1/4 Inch Length 750lb TW 7500lb GTW 2 Inch Tow Ball 5/8 Inch Hitch Pin & Clip Curt 45036 |
| 1993-1998 | Toyota | T100 | Toyota T100 2 Inch Receiver Loaded Trailer Towing Ball Mount 2 Inch Drop 8-1/4 Inch Length 750lb TW 7500lb GTW 2 Inch Tow Ball 5/8 Inch Hitch Pin & Clip Curt 45036 |
| 1995-2016 | Toyota | Tacoma | Toyota Tacoma 2 Inch Receiver Loaded Trailer Towing Ball Mount 2 Inch Drop 8-1/4 Inch Length 750lb TW 7500lb GTW 2 Inch Tow Ball 5/8 Inch Hitch Pin & Clip Curt 45036 |
| 2000-2015 | Toyota | Tundra | Toyota Tundra 2 Inch Receiver Loaded Trailer Towing Ball Mount 2 Inch Drop 8-1/4 Inch Length 750lb TW 7500lb GTW 2 Inch Tow Ball 5/8 Inch Hitch Pin & Clip Curt 45036 |
| 2008-2014 | Volkswagen | CC | VW CC 2 Inch Receiver Loaded Trailer Towing Ball Mount 2 Inch Drop 8-1/4 Inch Length 750lb TW 7500lb GTW 2 Inch Tow Ball 5/8 Inch Hitch Pin & Clip Curt 45036 |
| 1995-2002 | Volkswagen | Cabrio | VW Cabrio 2 Inch Receiver Loaded Trailer Towing Ball Mount 2 Inch Drop 8-1/4 Inch Length 750lb TW 7500lb GTW 2 Inch Tow Ball 5/8 Inch Hitch Pin & Clip Curt 45036 |
| 1985-1993 | Volkswagen | Cabriolet | 1985-93, 2002 VW Cabriolet 2 Inch Receiver Loaded Trailer Towing Ball Mount 2 Inch Drop 8-1/4 Inch Length 750lb TW 7500lb GTW 2 Inch Tow Ball 5/8 Inch Hitch Pin & Clip Curt 45036 |
| 2002 | Volkswagen | Cabriolet | 1985-93, 2002 VW Cabriolet 2 Inch Receiver Loaded Trailer Towing Ball Mount 2 Inch Drop 8-1/4 Inch Length 750lb TW 7500lb GTW 2 Inch Tow Ball 5/8 Inch Hitch Pin & Clip Curt 45036 |
| 1990-1995 | Volkswagen | Corrado | VW Corrado 2 Inch Receiver Loaded Trailer Towing Ball Mount 2 Inch Drop 8-1/4 Inch Length 750lb TW 7500lb GTW 2 Inch Tow Ball 5/8 Inch Hitch Pin & Clip Curt 45036 |
| 2006-2014 | Volkswagen | GTI | VW GTI 2 Inch Receiver Loaded Trailer Towing Ball Mount 2 Inch Drop 8-1/4 Inch Length 750lb TW 7500lb GTW 2 Inch Tow Ball 5/8 Inch Hitch Pin & Clip Curt 45036 |
| 1985-2006 | Volkswagen | Golf | 1985-06, 2010-15 VW Golf 2 Inch Receiver Loaded Trailer Towing Ball Mount 2 Inch Drop 8-1/4 Inch Length 750lb TW 7500lb GTW 2 Inch Tow Ball 5/8 Inch Hitch Pin & Clip Curt 45036 |
| 2010-2015 | Volkswagen | Golf | 1985-06, 2010-15 VW Golf 2 Inch Receiver Loaded Trailer Towing Ball Mount 2 Inch Drop 8-1/4 Inch Length 750lb TW 7500lb GTW 2 Inch Tow Ball 5/8 Inch Hitch Pin & Clip Curt 45036 |
| 1980-2015 | Volkswagen | Jetta | VW Jetta 2 Inch Receiver Loaded Trailer Towing Ball Mount 2 Inch Drop 8-1/4 Inch Length 750lb TW 7500lb GTW 2 Inch Tow Ball 5/8 Inch Hitch Pin & Clip Curt 45036 |
| 1990-2010 | Volkswagen | Passat | 1990-10, 2012-14 VW Passat 2 Inch Receiver Loaded Trailer Towing Ball Mount 2 Inch Drop 8-1/4 Inch Length 750lb TW 7500lb GTW 2 Inch Tow Ball 5/8 Inch Hitch Pin & Clip Curt 45036 |
| 2012-2014 | Volkswagen | Passat | 1990-10, 2012-14 VW Passat 2 Inch Receiver Loaded Trailer Towing Ball Mount 2 Inch Drop 8-1/4 Inch Length 750lb TW 7500lb GTW 2 Inch Tow Ball 5/8 Inch Hitch Pin & Clip Curt 45036 |
| 2008 | Volkswagen | R32 | VW R32 2 Inch Receiver Loaded Trailer Towing Ball Mount 2 Inch Drop 8-1/4 Inch Length 750lb TW 7500lb GTW 2 Inch Tow Ball 5/8 Inch Hitch Pin & Clip Curt 45036 |
| 1975-1984 | Volkswagen | Rabbit | 1975-84, 2006-09 VW Rabbit 2 Inch Receiver Loaded Trailer Towing Ball Mount 2 Inch Drop 8-1/4 Inch Length 750lb TW 7500lb GTW 2 Inch Tow Ball 5/8 Inch Hitch Pin & Clip Curt 45036 |
| 2006-2009 | Volkswagen | Rabbit | 1975-84, 2006-09 VW Rabbit 2 Inch Receiver Loaded Trailer Towing Ball Mount 2 Inch Drop 8-1/4 Inch Length 750lb TW 7500lb GTW 2 Inch Tow Ball 5/8 Inch Hitch Pin & Clip Curt 45036 |
| 2009-2012 | Volkswagen | Routan | VW Routan 2 Inch Receiver Loaded Trailer Towing Ball Mount 2 Inch Drop 8-1/4 Inch Length 750lb TW 7500lb GTW 2 Inch Tow Ball 5/8 Inch Hitch Pin & Clip Curt 45036 |
| 1974-1992 | Volkswagen | Scirocco | VW Scirocco 2 Inch Receiver Loaded Trailer Towing Ball Mount 2 Inch Drop 8-1/4 Inch Length 750lb TW 7500lb GTW 2 Inch Tow Ball 5/8 Inch Hitch Pin & Clip Curt 45036 |
| 1963-1973 | Volkswagen | Squareback | VW Squareback 2 Inch Receiver Loaded Trailer Towing Ball Mount 2 Inch Drop 8-1/4 Inch Length 750lb TW 7500lb GTW 2 Inch Tow Ball 5/8 Inch Hitch Pin & Clip Curt 45036 |
| 1973-1974 | Volkswagen | Thing | VW Thing 2 Inch Receiver Loaded Trailer Towing Ball Mount 2 Inch Drop 8-1/4 Inch Length 750lb TW 7500lb GTW 2 Inch Tow Ball 5/8 Inch Hitch Pin & Clip Curt 45036 |
| 2004-2014 | Volkswagen | Touareg | VW Touareg 2 Inch Receiver Loaded Trailer Towing Ball Mount 2 Inch Drop 8-1/4 Inch Length 750lb TW 7500lb GTW 2 Inch Tow Ball 5/8 Inch Hitch Pin & Clip Curt 45036 |
| 2008-2013 | Volvo | C30 | Volvo C30 2 Inch Receiver Loaded Trailer Towing Ball Mount 2 Inch Drop 8-1/4 Inch Length 750lb TW 7500lb GTW 2 Inch Tow Ball 5/8 Inch Hitch Pin & Clip Curt 45036 |
| 2000-2011 | Volvo | S40 | Volvo S40 2 Inch Receiver Loaded Trailer Towing Ball Mount 2 Inch Drop 8-1/4 Inch Length 750lb TW 7500lb GTW 2 Inch Tow Ball 5/8 Inch Hitch Pin & Clip Curt 45036 |
| 2001-2009 | Volvo | S60 | 2001-09, 2011-14 Volvo S60 2 Inch Receiver Loaded Trailer Towing Ball Mount 2 Inch Drop 8-1/4 Inch Length 750lb TW 7500lb GTW 2 Inch Tow Ball 5/8 Inch Hitch Pin & Clip Curt 45036 |
| 2011-2014 | Volvo | S60 | 2001-09, 2011-14 Volvo S60 2 Inch Receiver Loaded Trailer Towing Ball Mount 2 Inch Drop 8-1/4 Inch Length 750lb TW 7500lb GTW 2 Inch Tow Ball 5/8 Inch Hitch Pin & Clip Curt 45036 |
| 2000-2004 | Volvo | V40 | Volvo V40 2 Inch Receiver Loaded Trailer Towing Ball Mount 2 Inch Drop 8-1/4 Inch Length 750lb TW 7500lb GTW 2 Inch Tow Ball 5/8 Inch Hitch Pin & Clip Curt 45036 |
| 1998-2010 | Volvo | V70 | Volvo V70 2 Inch Receiver Loaded Trailer Towing Ball Mount 2 Inch Drop 8-1/4 Inch Length 750lb TW 7500lb GTW 2 Inch Tow Ball 5/8 Inch Hitch Pin & Clip Curt 45036 |
| 2003-2014 | Volvo | XC70 | Volvo XC70 2 Inch Receiver Loaded Trailer Towing Ball Mount 2 Inch Drop 8-1/4 Inch Length 750lb TW 7500lb GTW 2 Inch Tow Ball 5/8 Inch Hitch Pin & Clip Curt 45036 |
Part #: CTTHR00153
Order must be placed by 4pm ET
Get it in: 2 - 4 Business Days
Want it sooner? Choose Next Day Air at Checkout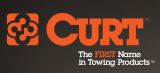 Brand #: 45036