1AERK00301-Fuel Injector Harness
Replaces
Fuel Injector Harness - 1AERK00301
1AERK00301
Frequently bought together
Specifications:
Comes as a SET of 4
Brand New Fuel Injector Pigtail Harnesses

Direct replacement
EV6 style connector

Built to strict quality control standards
100% factory tested
Item Condition: New

Attention California Customers:
WARNING: Cancer and Reproductive Harm - www.P65Warnings.ca.gov.
Lifetime Warranty
This item is backed by a Limited Lifetime Warranty. In the event this item should fail due to manufacturing defects during intended use, we will exchange the part free of charge (excludes shipping charges) for the original purchaser.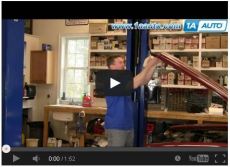 step : How to Pin the Harness (0:16)

Make sure the center plate is up and free
Push the terminals in until they click
Press down the center plate
Check that the terminals are flush with the center plate slots
Tools needed for replacement:
There are no reviews for this item.
Customer Q&A
Ask a question to 1A Auto customers who purchased the product
No questions have been asked about this item.
| Year | Make | Model | Description |
| --- | --- | --- | --- |
| 2005-2007 | Buick | Allure | Buick Allure Fuel Injector Harness 4 Piece Set V6 3.6L |
| 2005-2007 | Buick | Allure | Buick Allure Fuel Injector Harness 4 Piece Set V6 3.8L |
| 2005 | Buick | Century | Buick Century Fuel Injector Harness 4 Piece Set V6 3.1L |
| 2005-2007 | Buick | LaCrosse | Buick LaCrosse Fuel Injector Harness 4 Piece Set V6 3.6L |
| 2005-2007 | Buick | LaCrosse | Buick LaCrosse Fuel Injector Harness 4 Piece Set V6 3.8L |
| 2006-2007 | Buick | Lucerne | Buick Lucerne Fuel Injector Harness 4 Piece Set V6 3.8L |
| 2006-2007 | Buick | Lucerne | Buick Lucerne Fuel Injector Harness 4 Piece Set V8 4.6L |
| 2006 | Buick | Rendezvous | Buick Rendezvous Fuel Injector Harness 4 Piece Set V6 3.5L |
| 2006 | Buick | Rendezvous | Buick Rendezvous Fuel Injector Harness 4 Piece Set V6 3.6L |
| 2005-2006 | Buick | Terraza | Buick Terraza Fuel Injector Harness 4 Piece Set V6 3.5L |
| 2006 | Buick | Terraza | Buick Terraza Fuel Injector Harness 4 Piece Set V6 3.9L |
| 2004-2007 | Cadillac | CTS | Cadillac CTS Fuel Injector Harness 4 Piece Set V6 3.6L |
| 2004 | Cadillac | CTS | Cadillac CTS Fuel Injector Harness 4 Piece Set V6 3.2L |
| 2004 | Cadillac | CTS | Cadillac CTS Fuel Injector Harness 4 Piece Set V8 5.7L |
| 2005-2007 | Cadillac | CTS | Cadillac CTS Fuel Injector Harness 4 Piece Set V6 2.8L |
| 2006-2007 | Cadillac | DTS | Cadillac DTS Fuel Injector Harness 4 Piece Set V8 4.6L |
| 2000-2005 | Cadillac | Deville | Cadillac Deville Fuel Injector Harness 4 Piece Set V8 4.6L |
| 2000-2002 | Cadillac | Eldorado | Cadillac Eldorado Fuel Injector Harness 4 Piece Set V8 4.6L |
| 2004-2007 | Cadillac | SRX | Cadillac SRX Fuel Injector Harness 4 Piece Set V6 3.6L |
| 2004-2007 | Cadillac | SRX | Cadillac SRX Fuel Injector Harness 4 Piece Set V8 4.6L |
| 2005-2007 | Cadillac | STS | Cadillac STS Fuel Injector Harness 4 Piece Set V8 4.6L |
| 2005-2007 | Cadillac | STS | Cadillac STS Fuel Injector Harness 4 Piece Set V6 3.6L |
| 2006-2007 | Cadillac | STS | Cadillac STS Fuel Injector Harness 4 Piece Set V8 4.4L |
| 2000-2004 | Cadillac | Seville | Cadillac Seville Fuel Injector Harness 4 Piece Set V8 4.6L |
| 2004-2007 | Cadillac | XLR | Cadillac XLR Fuel Injector Harness 4 Piece Set V8 4.6L |
| 2006-2007 | Cadillac | XLR | Cadillac XLR Fuel Injector Harness 4 Piece Set V8 4.4L |
| 2007 | Chevy | Avalanche | Chevy Avalanche Fuel Injector Harness 4 Piece Set V8 6.0L |
| 2007 | Chevy | Avalanche | Chevy Avalanche Fuel Injector Harness 4 Piece Set V8 5.3L |
| 2006 | Chevy | Avalanche 1500 | Chevy Avalanche 1500 Fuel Injector Harness 4 Piece Set V8 5.3L |
| 2006 | Chevy | Avalanche 2500 | Chevy Avalanche 2500 Fuel Injector Harness 4 Piece Set V8 8.1L |
| 2002 | Chevy | C3500 Truck | Chevy C3500 Truck Fuel Injector Harness 4 Piece Set V8 8.1L |
| 2010-2011 | Chevy | Camaro | Chevy Camaro Fuel Injector Harness 4 Piece Set V8 6.2L |
| 2005-2007 | Chevy | Corvette | Chevy Corvette Fuel Injector Harness 4 Piece Set V8 6.0L |
| 2007-2013 | Chevy | Corvette | Chevy Corvette Fuel Injector Harness 4 Piece Set V8 7.0L |
| 2008-2013 | Chevy | Corvette | Chevy Corvette Fuel Injector Harness 4 Piece Set V8 6.2L |
| 2005-2006 | Chevy | Equinox | Chevy Equinox Fuel Injector Harness 4 Piece Set V6 3.4L |
| 2006-2007 | Chevy | Impala | Chevy Impala Fuel Injector Harness 4 Piece Set V6 3.5L |
| 2006-2007 | Chevy | Impala | Chevy Impala Fuel Injector Harness 4 Piece Set V6 3.9L |
| 2006-2007 | Chevy | Impala | Chevy Impala Fuel Injector Harness 4 Piece Set V8 5.3L |
| 2006-2007 | Chevy | Malibu | Chevy Malibu Fuel Injector Harness 4 Piece Set L4 2.2L |
| 2006-2007 | Chevy | Malibu | Chevy Malibu Fuel Injector Harness 4 Piece Set V6 3.5L |
| 2006-2007 | Chevy | Monte Carlo | Chevy Monte Carlo Fuel Injector Harness 4 Piece Set V6 3.5L |
| 2006 | Chevy | Monte Carlo | Chevy Monte Carlo Fuel Injector Harness 4 Piece Set V6 3.9L |
| 2006-2007 | Chevy | Monte Carlo | Chevy Monte Carlo Fuel Injector Harness 4 Piece Set V8 5.3L |
| 2005-2006 | Chevy | Uplander | Chevy Uplander Fuel Injector Harness 4 Piece Set V6 3.5L |
| 2006-2007 | Chevy | Uplander | Chevy Uplander Fuel Injector Harness 4 Piece Set V6 3.9L |
| 2005-2008 | Chrysler | 300 | Chrysler 300 Fuel Injector Harness 4 Piece Set V6 2.7L |
| 2005-2008 | Chrysler | 300 | Chrysler 300 Fuel Injector Harness 4 Piece Set V6 3.5L |
| 2005-2008 | Chrysler | 300 | Chrysler 300 Fuel Injector Harness 4 Piece Set V8 5.7L |
| 2005-2008 | Chrysler | 300 | Chrysler 300 Fuel Injector Harness 4 Piece Set V8 6.1L |
| 1999-2004 | Chrysler | 300M | Chrysler 300M Fuel Injector Harness 4 Piece Set V6 3.5L |
| 2007 | Chrysler | Aspen | Chrysler Aspen Fuel Injector Harness 4 Piece Set V8 4.7L |
| 2007 | Chrysler | Aspen | Chrysler Aspen Fuel Injector Harness 4 Piece Set V8 5.7L |
| 1998-2001 | Chrysler | Concorde | Chrysler Concorde Fuel Injector Harness 4 Piece Set V6 3.2L |
| 1998-2004 | Chrysler | Concorde | Chrysler Concorde Fuel Injector Harness 4 Piece Set V6 2.7L |
| 2002-2004 | Chrysler | Concorde | Chrysler Concorde Fuel Injector Harness 4 Piece Set V6 3.5L |
| 1999-2001 | Chrysler | LHS | Chrysler LHS Fuel Injector Harness 4 Piece Set V6 3.5L |
| 2001-2005 | Chrysler | PT Cruiser | Chrysler PT Cruiser Fuel Injector Harness 4 Piece Set L4 2.4L |
| 2004-2005 | Chrysler | Pacifica | Chrysler Pacifica Fuel Injector Harness 4 Piece Set V6 3.5L |
| 2005 | Chrysler | Pacifica | Chrysler Pacifica Fuel Injector Harness 4 Piece Set V6 3.8L |
| 2001-2002 | Chrysler | Prowler | Chrysler Prowler Fuel Injector Harness 4 Piece Set V6 3.5L |
| 2001-2005 | Chrysler | Sebring | Chrysler Sebring Fuel Injector Harness 4 Piece Set L4 2.4L |
| 2001-2005 | Chrysler | Sebring | Chrysler Sebring Fuel Injector Harness 4 Piece Set V6 2.7L |
| 2001-2005 | Chrysler | Sebring | Chrysler Sebring Fuel Injector Harness 4 Piece Set V6 3.0L |
| 2001-2005 | Chrysler | Town & Country | Chrysler Town & Country Fuel Injector Harness 4 Piece Set V6 3.3L |
| 2001-2005 | Chrysler | Town & Country | Chrysler Town & Country Fuel Injector Harness 4 Piece Set V6 3.8L |
| 2001-2003 | Chrysler | Voyager | Chrysler Voyager Fuel Injector Harness 4 Piece Set V6 3.3L |
| 2001-2003 | Chrysler | Voyager | Chrysler Voyager Fuel Injector Harness 4 Piece Set L4 2.4L |
| 2001-2005 | Dodge | Caravan | Dodge Caravan Fuel Injector Harness 4 Piece Set L4 2.4L |
| 2001-2005 | Dodge | Caravan | Dodge Caravan Fuel Injector Harness 4 Piece Set V6 3.3L |
| 2006 | Dodge | Charger | Dodge Charger Fuel Injector Harness 4 Piece Set V6 2.7L |
| 2006 | Dodge | Charger | Dodge Charger Fuel Injector Harness 4 Piece Set V6 3.5L |
| 2006 | Dodge | Charger | Dodge Charger Fuel Injector Harness 4 Piece Set V8 5.7L |
| 2006 | Dodge | Charger | Dodge Charger Fuel Injector Harness 4 Piece Set V8 6.1L |
| 2000-2003 | Dodge | Dakota | Dodge Dakota Fuel Injector Harness 4 Piece Set V8 5.9L |
| 2000-2010 | Dodge | Dakota | Dodge Dakota Fuel Injector Harness 4 Piece Set V8 4.7L |
| 2000-2003 | Dodge | Dakota | Dodge Dakota Fuel Injector Harness 4 Piece Set V6 3.9L |
| 2004-2010 | Dodge | Dakota | Dodge Dakota Fuel Injector Harness 4 Piece Set V6 3.7L |
| 2000-2009 | Dodge | Durango | Dodge Durango Fuel Injector Harness 4 Piece Set V8 4.7L |
| 2000 | Dodge | Durango | Dodge Durango Fuel Injector Harness 4 Piece Set V8 5.2L |
| 2000-2003 | Dodge | Durango | Dodge Durango Fuel Injector Harness 4 Piece Set V8 5.9L |
| 2004-2009 | Dodge | Durango | Dodge Durango Fuel Injector Harness 4 Piece Set V6 3.7L |
| 2004-2009 | Dodge | Durango | 2004-09, 2011-12 Dodge Durango Fuel Injector Harness 4 Piece Set V8 5.7L |
| 2011-2012 | Dodge | Durango | 2004-09, 2011-12 Dodge Durango Fuel Injector Harness 4 Piece Set V8 5.7L |
| 2011-2012 | Dodge | Durango | Dodge Durango Fuel Injector Harness 4 Piece Set V6 3.6L |
| 2001-2005 | Dodge | Grand Caravan | Dodge Grand Caravan Fuel Injector Harness 4 Piece Set V6 3.3L |
| 2001-2005 | Dodge | Grand Caravan | Dodge Grand Caravan Fuel Injector Harness 4 Piece Set V6 3.8L |
| 1998-2004 | Dodge | Intrepid | Dodge Intrepid Fuel Injector Harness 4 Piece Set V6 2.7L |
| 1998-2001 | Dodge | Intrepid | Dodge Intrepid Fuel Injector Harness 4 Piece Set V6 3.2L |
| 2000-2004 | Dodge | Intrepid | Dodge Intrepid Fuel Injector Harness 4 Piece Set V6 3.5L |
| 2005-2006 | Dodge | Magnum | Dodge Magnum Fuel Injector Harness 4 Piece Set V8 5.7L |
| 2005-2006 | Dodge | Magnum | Dodge Magnum Fuel Injector Harness 4 Piece Set V6 2.7L |
| 2005-2006 | Dodge | Magnum | Dodge Magnum Fuel Injector Harness 4 Piece Set V6 3.5L |
| 2006 | Dodge | Magnum | Dodge Magnum Fuel Injector Harness 4 Piece Set V8 6.1L |
| 1998-2005 | Dodge | Neon | Dodge Neon Fuel Injector Harness 4 Piece Set L4 2.0L |
| 2003-2005 | Dodge | Neon | Dodge Neon Fuel Injector Harness 4 Piece Set L4 2.4L |
| 2000-2003 | Dodge | Ram 1500 Truck | Dodge Ram 1500 Truck Fuel Injector Harness 4 Piece Set V8 5.9L |
| 2000-2001 | Dodge | Ram 1500 Truck | Dodge Ram 1500 Truck Fuel Injector Harness 4 Piece Set V8 5.2L |
| 2000-2001 | Dodge | Ram 1500 Truck | Dodge Ram 1500 Truck Fuel Injector Harness 4 Piece Set V6 3.9L |
| 2002-2008 | Dodge | Ram 1500 Truck | Dodge Ram 1500 Truck Fuel Injector Harness 4 Piece Set V8 4.7L |
| 2002-2009 | Dodge | Ram 1500 Truck | Dodge Ram 1500 Truck Fuel Injector Harness 4 Piece Set V6 3.7L |
| 2003-2008 | Dodge | Ram 1500 Truck | Dodge Ram 1500 Truck Fuel Injector Harness 4 Piece Set V8 5.7L |
| 2000-2003 | Dodge | Ram 1500 Van | Dodge Ram 1500 Van Fuel Injector Harness 4 Piece Set V6 3.9L |
| 2000-2003 | Dodge | Ram 1500 Van | Dodge Ram 1500 Van Fuel Injector Harness 4 Piece Set V8 5.9L |
| 2000-2003 | Dodge | Ram 1500 Van | Dodge Ram 1500 Van Fuel Injector Harness 4 Piece Set V8 5.2L |
| 1999-2003 | Dodge | Ram 2500 Truck | Dodge Ram 2500 Truck Fuel Injector Harness 4 Piece Set V10 8.0L |
| 2004-2010 | Dodge | Ram 2500 Truck | Dodge Ram 2500 Truck Fuel Injector Harness 4 Piece Set V8 5.7L |
| 2000-2003 | Dodge | Ram 2500 Van | Dodge Ram 2500 Van Fuel Injector Harness 4 Piece Set V6 3.9L |
| 2000-2003 | Dodge | Ram 2500 Van | Dodge Ram 2500 Van Fuel Injector Harness 4 Piece Set V8 5.9L |
| 2000-2003 | Dodge | Ram 2500 Van | Dodge Ram 2500 Van Fuel Injector Harness 4 Piece Set V8 5.2L |
| 1998-2003 | Dodge | Ram 3500 Truck | Dodge Ram 3500 Truck Fuel Injector Harness 4 Piece Set V10 8.0L |
| 2003-2008 | Dodge | Ram 3500 Truck | Dodge Ram 3500 Truck Fuel Injector Harness 4 Piece Set V8 5.7L |
| 2000-2003 | Dodge | Ram 3500 Van | Dodge Ram 3500 Van Fuel Injector Harness 4 Piece Set V8 5.9L |
| 2000-2003 | Dodge | Ram 3500 Van | Dodge Ram 3500 Van Fuel Injector Harness 4 Piece Set V8 5.2L |
| 2001-2005 | Dodge | Stratus | Dodge Stratus Fuel Injector Harness 4 Piece Set V6 3.0L |
| 2001-2005 | Dodge | Stratus | Dodge Stratus Fuel Injector Harness 4 Piece Set L4 2.4L |
| 2001-2005 | Dodge | Stratus | Dodge Stratus Fuel Injector Harness 4 Piece Set V6 2.7L |
| 1999-2000 | Ford | Contour | Ford Contour Fuel Injector Harness 4 Piece Set V6 2.5L |
| 1999-2011 | Ford | Crown Victoria | Ford Crown Victoria Fuel Injector Harness 4 Piece Set V8 4.6L |
| 2005-2009 | Ford | E150 Van | Ford E150 Van Fuel Injector Harness 4 Piece Set V8 5.4L |
| 2005-2007 | Ford | E150 Van | Ford E150 Van Fuel Injector Harness 4 Piece Set V8 4.6L |
| 2005-2009 | Ford | E250 Van | Ford E250 Van Fuel Injector Harness 4 Piece Set V8 5.4L |
| 2005-2007 | Ford | E250 Van | Ford E250 Van Fuel Injector Harness 4 Piece Set V8 4.6L |
| 1999-2005 | Ford | E350 Van | Ford E350 Van Fuel Injector Harness 4 Piece Set V10 6.8L |
| 2004-2005 | Ford | E350 Van | Ford E350 Van Fuel Injector Harness 4 Piece Set V8 5.4L |
| 1999-2008 | Ford | E350 Van Super Duty | Ford E350 Van Super Duty Fuel Injector Harness 4 Piece Set V10 6.8L |
| 2004-2008 | Ford | E350 Van Super Duty | Ford E350 Van Super Duty Fuel Injector Harness 4 Piece Set V8 5.4L |
| 2009 | Ford | E350 Van Super Duty | Ford E350 Van Super Duty Fuel Injector Harness 4 Piece Set V8 5.4L |
| 2009 | Ford | E350 Van Super Duty | Ford E350 Van Super Duty Fuel Injector Harness 4 Piece Set V10 6.8L |
| 2007-2009 | Ford | E450 Van | Ford E450 Van Fuel Injector Harness 4 Piece Set V8 5.4L |
| 2009 | Ford | E450 Van | Ford E450 Van Fuel Injector Harness 4 Piece Set V10 6.8L |
| 2003 | Ford | E550 Van | Ford E550 Van Fuel Injector Harness 4 Piece Set V10 6.8L |
| 2001-2008 | Ford | Escape | Ford Escape Fuel Injector Harness 4 Piece Set V6 3.0L |
| 2005-2008 | Ford | Escape | Ford Escape Fuel Injector Harness 4 Piece Set L4 2.3L |
| 1998-2000 | Ford | Escort | Ford Escort Fuel Injector Harness 4 Piece Set L4 2.0L |
| 2000-2005 | Ford | Excursion | Ford Excursion Fuel Injector Harness 4 Piece Set V10 6.8L |
| 2003-2008 | Ford | Expedition | Ford Expedition Fuel Injector Harness 4 Piece Set V8 5.4L |
| 2003-2004 | Ford | Expedition | Ford Expedition Fuel Injector Harness 4 Piece Set V8 4.6L |
| 2005-2009 | Ford | Explorer | Ford Explorer Fuel Injector Harness 4 Piece Set V6 4.0L |
| 2005-2009 | Ford | Explorer | Ford Explorer Fuel Injector Harness 4 Piece Set V8 4.6L |
| 2005-2009 | Ford | Explorer Sport Trac | Ford Explorer Sport Trac Fuel Injector Harness 4 Piece Set V6 4.0L |
| 2007-2009 | Ford | Explorer Sport Trac | Ford Explorer Sport Trac Fuel Injector Harness 4 Piece Set V8 4.6L |
| 1999-2008 | Ford | F150 Truck | Ford F150 Truck Fuel Injector Harness 4 Piece Set V6 4.2L |
| 2005-2009 | Ford | F150 Truck | Ford F150 Truck Fuel Injector Harness 4 Piece Set V8 5.4L |
| 2005-2009 | Ford | F150 Truck | Ford F150 Truck Fuel Injector Harness 4 Piece Set V8 4.6L |
| 1999-2010 | Ford | F250 Super Duty Truck | Ford F250 Super Duty Truck Fuel Injector Harness 4 Piece Set V10 6.8L |
| 2005-2009 | Ford | F250 Super Duty Truck | Ford F250 Super Duty Truck Fuel Injector Harness 4 Piece Set V8 5.4L |
| 1999-2009 | Ford | F350 Super Duty Truck | Ford F350 Super Duty Truck Fuel Injector Harness 4 Piece Set V10 6.8L |
| 2005-2009 | Ford | F350 Super Duty Truck | Ford F350 Super Duty Truck Fuel Injector Harness 4 Piece Set V8 5.4L |
| 2000-2008 | Ford | F450 Truck | Ford F450 Truck Fuel Injector Harness 4 Piece Set V10 6.8L |
| 2000-2007 | Ford | F550 Truck | Ford F550 Truck Fuel Injector Harness 4 Piece Set V10 6.8L |
| 2011-2013 | Ford | Fiesta | Ford Fiesta Fuel Injector Harness 4 Piece Set L4 1.6L |
| 2005-2007 | Ford | Five Hundred | Ford Five Hundred Fuel Injector Harness 4 Piece Set V6 3.0L |
| 2000-2007 | Ford | Focus | Ford Focus Fuel Injector Harness 4 Piece Set L4 2.0L |
| 2003-2007 | Ford | Focus | Ford Focus Fuel Injector Harness 4 Piece Set L4 2.3L |
| 2004-2005 | Ford | Freestar | Ford Freestar Fuel Injector Harness 4 Piece Set V6 3.9L |
| 2004-2005 | Ford | Freestar | Ford Freestar Fuel Injector Harness 4 Piece Set V6 4.2L |
| 2005-2007 | Ford | Freestyle | Ford Freestyle Fuel Injector Harness 4 Piece Set V6 3.0L |
| 2006-2009 | Ford | Fusion | Ford Fusion Fuel Injector Harness 4 Piece Set L4 2.3L |
| 2005-2006 | Ford | GT | Ford GT Fuel Injector Harness 4 Piece Set V8 5.4L |
| 2000-2004 | Ford | Mustang | Ford Mustang Fuel Injector Harness 4 Piece Set V6 3.8L |
| 2001-2010 | Ford | Mustang | Ford Mustang Fuel Injector Harness 4 Piece Set V8 4.6L |
| 2004 | Ford | Mustang | Ford Mustang Fuel Injector Harness 4 Piece Set V6 3.9L |
| 2005-2010 | Ford | Mustang | Ford Mustang Fuel Injector Harness 4 Piece Set V6 4.0L |
| 2001-2008 | Ford | Ranger | Ford Ranger Fuel Injector Harness 4 Piece Set V6 3.0L |
| 2001-2011 | Ford | Ranger | Ford Ranger Fuel Injector Harness 4 Piece Set L4 2.3L |
| 2006-2011 | Ford | Ranger | Ford Ranger Fuel Injector Harness 4 Piece Set V6 4.0L |
| 1999-2007 | Ford | Taurus | Ford Taurus Fuel Injector Harness 4 Piece Set V6 3.0L |
| 2002-2005 | Ford | Thunderbird | Ford Thunderbird Fuel Injector Harness 4 Piece Set V8 3.9L |
| 1999-2003 | Ford | Windstar | Ford Windstar Fuel Injector Harness 4 Piece Set V6 3.8L |
| 2005-2009 | GMC | Envoy | GMC Envoy Fuel Injector Harness 4 Piece Set V8 5.3L |
| 2005-2006 | GMC | Envoy XL | GMC Envoy XL Fuel Injector Harness 4 Piece Set V8 5.3L |
| 2005 | GMC | Envoy XUV | GMC Envoy XUV Fuel Injector Harness 4 Piece Set V8 5.3L |
| 2006 | Hyundai | Azera | Hyundai Azera Fuel Injector Harness 4 Piece Set V6 3.8L |
| 2007 | Hyundai | Entourage | Hyundai Entourage Fuel Injector Harness 4 Piece Set V6 3.8L |
| 2006 | Hyundai | Sonata | Hyundai Sonata Fuel Injector Harness 4 Piece Set L4 2.4L |
| 2006 | Hyundai | Sonata | Hyundai Sonata Fuel Injector Harness 4 Piece Set V6 3.3L |
| 2005-2006 | Isuzu | Ascender | Isuzu Ascender Fuel Injector Harness 4 Piece Set L6 4.2L |
| 2005-2006 | Isuzu | Ascender | Isuzu Ascender Fuel Injector Harness 4 Piece Set V8 5.3L |
| 2001 | Jeep | Cherokee | Jeep Cherokee Fuel Injector Harness 4 Piece Set L6 4.0L |
| 1999-2005 | Jeep | Grand Cherokee | Jeep Grand Cherokee Fuel Injector Harness 4 Piece Set V8 4.7L |
| 1999-2004 | Jeep | Grand Cherokee | Jeep Grand Cherokee Fuel Injector Harness 4 Piece Set L6 4.0L |
| 2005 | Jeep | Grand Cherokee | Jeep Grand Cherokee Fuel Injector Harness 4 Piece Set V8 5.7L |
| 2005 | Jeep | Grand Cherokee | Jeep Grand Cherokee Fuel Injector Harness 4 Piece Set V6 3.7L |
| 2002-2005 | Jeep | Liberty | Jeep Liberty Fuel Injector Harness 4 Piece Set L4 2.4L |
| 2002-2005 | Jeep | Liberty | Jeep Liberty Fuel Injector Harness 4 Piece Set V6 3.7L |
| 2003-2005 | Jeep | Wrangler | Jeep Wrangler Fuel Injector Harness 4 Piece Set L6 4.0L |
| 2003-2005 | Jeep | Wrangler | Jeep Wrangler Fuel Injector Harness 4 Piece Set L4 2.4L |
| 2006 | Kia | Sedona | Kia Sedona Fuel Injector Harness 4 Piece Set V6 3.8L |
| 2003-2005 | Lincoln | Aviator | Lincoln Aviator Fuel Injector Harness 4 Piece Set V8 4.6L |
| 2002 | Lincoln | Blackwood | Lincoln Blackwood Fuel Injector Harness 4 Piece Set V8 5.4L |
| 1999-2002 | Lincoln | Continental | Lincoln Continental Fuel Injector Harness 4 Piece Set V8 4.6L |
| 2000-2005 | Lincoln | LS | Lincoln LS Fuel Injector Harness 4 Piece Set V8 3.9L |
| 2000-2005 | Lincoln | LS | Lincoln LS Fuel Injector Harness 4 Piece Set V6 3.0L |
| 2006-2007 | Lincoln | Mark LT | Lincoln Mark LT Fuel Injector Harness 4 Piece Set V8 5.4L |
| 2000-2007 | Lincoln | Navigator | Lincoln Navigator Fuel Injector Harness 4 Piece Set V8 5.4L |
| 1999-2005 | Lincoln | Town Car | Lincoln Town Car Fuel Injector Harness 4 Piece Set V8 4.6L |
| 2006 | Mazda | 3 | Mazda 3 Fuel Injector Harness 4 Piece Set L4 2.0L |
| 2006 | Mazda | 3 | Mazda 3 Fuel Injector Harness 4 Piece Set L4 2.3L |
| 2006 | Mazda | 6 | Mazda 6 Fuel Injector Harness 4 Piece Set L4 2.3L |
| 2006 | Mazda | 6 | Mazda 6 Fuel Injector Harness 4 Piece Set V6 3.0L |
| 2001-2006 | Mazda | B2300 Truck | Mazda B2300 Truck Fuel Injector Harness 4 Piece Set L4 2.3L |
| 2001-2006 | Mazda | B3000 Truck | Mazda B3000 Truck Fuel Injector Harness 4 Piece Set V6 3.0L |
| 2004-2006 | Mazda | B4000 Truck | Mazda B4000 Truck Fuel Injector Harness 4 Piece Set V6 4.0L |
| 2000-2001 | Mazda | MPV | Mazda MPV Fuel Injector Harness 4 Piece Set V6 2.5L |
| 2002-2006 | Mazda | MPV | Mazda MPV Fuel Injector Harness 4 Piece Set V6 3.0L |
| 2006 | Mazda | MX-5 Miata | Mazda MX-5 Miata Fuel Injector Harness 4 Piece Set L4 2.0L |
| 2005-2006 | Mazda | Tribute | Mazda Tribute Fuel Injector Harness 4 Piece Set L4 2.3L |
| 2005-2006 | Mazda | Tribute | Mazda Tribute Fuel Injector Harness 4 Piece Set V6 3.0L |
| 1999-2006 | Mercury | Grand Marquis | Mercury Grand Marquis Fuel Injector Harness 4 Piece Set V8 4.6L |
| 2003-2004 | Mercury | Marauder | Mercury Marauder Fuel Injector Harness 4 Piece Set V8 4.6L |
| 2005 | Mercury | Mariner | Mercury Mariner Fuel Injector Harness 4 Piece Set L4 2.3L |
| 2005 | Mercury | Mariner | Mercury Mariner Fuel Injector Harness 4 Piece Set V6 3.0L |
| 2005 | Mercury | Montego | Mercury Montego Fuel Injector Harness 4 Piece Set V6 3.0L |
| 2004-2005 | Mercury | Monterey | Mercury Monterey Fuel Injector Harness 4 Piece Set V6 4.2L |
| 2004-2007 | Mercury | Mountaineer | Mercury Mountaineer Fuel Injector Harness 4 Piece Set V8 4.6L |
| 2004-2007 | Mercury | Mountaineer | Mercury Mountaineer Fuel Injector Harness 4 Piece Set V6 4.0L |
| 2000-2005 | Mercury | Sable | Mercury Sable Fuel Injector Harness 4 Piece Set V6 3.0L |
| 2003 | Oldsmobile | Aurora | Olds Aurora Fuel Injector Harness 4 Piece Set V8 4.0L |
| 1998-2000 | Plymouth | Breeze | Plymouth Breeze Fuel Injector Harness 4 Piece Set L4 2.4L |
| 1998-2000 | Plymouth | Breeze | Plymouth Breeze Fuel Injector Harness 4 Piece Set L4 2.0L |
| 1998-2001 | Plymouth | Neon | Plymouth Neon Fuel Injector Harness 4 Piece Set L4 2.0L |
| 1999-2001 | Plymouth | Prowler | Plymouth Prowler Fuel Injector Harness 4 Piece Set V6 3.5L |
| 2005 | Pontiac | GTO | Pontiac GTO Fuel Injector Harness 4 Piece Set V8 6.0L |
| 2004-2006 | Pontiac | Grand Prix | Pontiac Grand Prix Fuel Injector Harness 4 Piece Set V6 3.8L |
| 2005-2006 | Pontiac | Grand Prix | Pontiac Grand Prix Fuel Injector Harness 4 Piece Set V8 5.3L |
| 2007 | Saab | 9-7X | Saab 9-7X Fuel Injector Harness 4 Piece Set L6 4.2L |
| 2007 | Saab | 9-7X | Saab 9-7X Fuel Injector Harness 4 Piece Set V8 5.3L |
Part 1AERK00301
In Stock
Order must be placed by 4pm ET
Get it in: 2 - 4 Business Days
Want it sooner? Choose Next Day Air at Checkout