1AEST00002-Chevy GMC Buick Cadillac Olds Direct Drive Starter
Replaces
Chevy GMC Buick Cadillac Olds Direct Drive Starter - 1AEST00002
1AEST00002
Frequently bought together
Our electrical and electronic parts are subject to strict quality testing.
Parts cannot be returned after they have been installed. Contact us with any questions before installing the parts.
Highest Quality Materials
Made from highest quality materials that meet or exceed OEM standards
Direct Fit Replacement
Direct fit replacement part guaranteed to fit and function properly for your specific application
Quality Tested
Quality tested and built to a strict level of product standards
Item Condition: New

Attention California Customers:
WARNING: Cancer and Reproductive Harm - www.P65Warnings.ca.gov.
Lifetime Warranty
This item is backed by a Limited Lifetime Warranty. In the event this item should fail due to manufacturing defects during intended use, we will exchange the part free of charge (excludes shipping charges) for the original purchaser.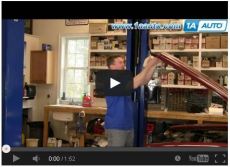 Tools needed for replacement:
Ratchets & Related

Ratchet

Sockets - Metric

16mm Socket
8mm Socket

Sockets - SAE

9/16 Inch Socket
11/16 Inch Socket
5/16 Inch Socket
Excellent buy!
My starter arrived in 3 days!! - WOW I am far from a mechanic so your installation video was very helpful - certainly not a complicated swap but once I was able to get it all hooked up I simply bolted it in and my "86 Chevy Blazer had life once again! Thank You!! Terry
Great Service!!
we have a Great Service and deliver of the cargo early. we are keeping buy all the part we need for our Chevy Astro 1987
Customer Q&A
Ask a question to 1A Auto customers who purchased the product
No questions have been asked about this item.
| Year | Make | Model | Description |
| --- | --- | --- | --- |
| 1992-1993 | Buick | Roadmaster | Buick Roadmaster Direct Drive Starter (8th Vin Digit 7) V8 5.7L |
| 1990-1992 | Cadillac | Fleetwood | Cadillac Fleetwood Rear Wheel Drive Direct Drive Starter (8th Vin Digit 7) V8 5.7L |
| 1985 | Chevy | Astro | Chevy Astro Direct Drive Starter (8th Vin Digit N) V6 4.3L |
| 1986-1989 | Chevy | Astro | Chevy Astro Direct Drive Starter (8th Vin Digit Z) V6 4.3L |
| 1990 | Chevy | Astro | Chevy Astro Direct Drive Starter V6 4.3L |
| 1982 | Chevy | Blazer Full Size | Chevy Blazer Full Size Rear Wheel Drive Direct Drive Starter V8 5.0L 305ci |
| 1982-1986 | Chevy | Blazer Full Size | Chevy Blazer Full Size Direct Drive Starter V8 5.7L 350ci |
| 1983-1984 | Chevy | Blazer Full Size | Chevy Blazer Full Size Direct Drive Starter (8th Vin Digit K) V8 5.7L |
| 1983-1986 | Chevy | Blazer Full Size | Chevy Blazer Full Size Direct Drive Starter V8 5.0L 305ci |
| 1987 | Chevy | Blazer Full Size | Chevy Blazer Full Size Direct Drive Starter (8th Vin Digit H) V8 5.0L 305ci |
| 1987-1991 | Chevy | Blazer Full Size | Chevy Blazer Full Size Direct Drive Starter (8th Vin Digit K) V8 5.7L |
| 1992-1994 | Chevy | Blazer Full Size | Chevy Blazer Full Size Direct Drive Starter (8th Vin Digit K) V8 5.7L |
| 1982-1983 | Chevy | C10 Truck | Chevy C10 Truck Direct Drive Starter (8th Vin Digit D) L6 4.1L 250ci |
| 1982-1986 | Chevy | C10 Truck | Chevy C10 Truck Direct Drive Starter V8 5.0L 305ci |
| 1982-1986 | Chevy | C10 Truck | Chevy C10 Truck Direct Drive Starter (8th Vin Digit W) 454ci |
| 1982-1986 | Chevy | C10 Truck | Chevy C10 Truck Direct Drive Starter V8 5.7L |
| 1985-1986 | Chevy | C10 Truck | Chevy C10 Truck Direct Drive Starter (8th Vin Digit N) V6 4.3L 262ci |
| 1988-1990 | Chevy | C1500 Truck | Chevy C1500 Truck Direct Drive Starter (8th Vin Digit H) V8 5.0L |
| 1990-1994 | Chevy | C1500 Truck | Chevy C1500 Truck Direct Drive Starter (8th Vin Digit N) V8 7.4L |
| 1991-1994 | Chevy | C1500 Truck | Chevy C1500 Truck Direct Drive Starter (8th Vin Digit H) V8 5.0L |
| 1982-1983 | Chevy | C20 Truck | Chevy C20 Truck Direct Drive Starter (8th Vin Digit D) L6 4.1L 250ci |
| 1982-1986 | Chevy | C20 Truck | Chevy C20 Truck Direct Drive Starter (8th Vin Digit W) 454ci |
| 1982-1986 | Chevy | C20 Truck | Chevy C20 Truck Direct Drive Starter V8 5.0L 305ci |
| 1982-1986 | Chevy | C20 Truck | Chevy C20 Truck Direct Drive Starter V8 5.7L |
| 1985-1986 | Chevy | C20 Truck | Chevy C20 Truck Direct Drive Starter (8th Vin Digit N) V6 4.3L 262ci |
| 1988-1990 | Chevy | C2500 Truck | Chevy C2500 Truck Direct Drive Starter (8th Vin Digit H) V8 5.0L |
| 1990-1994 | Chevy | C2500 Truck | Chevy C2500 Truck Direct Drive Starter (8th Vin Digit N) V8 7.4L |
| 1991-1994 | Chevy | C2500 Truck | Chevy C2500 Truck Direct Drive Starter (8th Vin Digit H) V8 5.0L |
| 1982-1983 | Chevy | C30 Truck | Chevy C30 Truck Direct Drive Starter (8th Vin Digit D) L6 4.1L 250ci |
| 1982-1986 | Chevy | C30 Truck | Chevy C30 Truck Direct Drive Starter (8th Vin Digit W) 454ci |
| 1982-1986 | Chevy | C30 Truck | Chevy C30 Truck Direct Drive Starter V8 5.0L 305ci |
| 1982-1986 | Chevy | C30 Truck | Chevy C30 Truck Direct Drive Starter V8 5.7L |
| 1985-1986 | Chevy | C30 Truck | Chevy C30 Truck Direct Drive Starter (8th Vin Digit N) V6 4.3L 262ci |
| 1988-1990 | Chevy | C3500 Truck | Chevy C3500 Truck Direct Drive Starter (8th Vin Digit H) V8 5.0L |
| 1990-1994 | Chevy | C3500 Truck | Chevy C3500 Truck Direct Drive Starter (8th Vin Digit N) V8 7.4L |
| 1991-1994 | Chevy | C3500 Truck | Chevy C3500 Truck Direct Drive Starter (8th Vin Digit H) V8 5.0L |
| 1982 | Chevy | Caprice | Chevy Caprice Direct Drive Starter (8th Vin Digit L) V8 5.7L 350ci |
| 1983-1988 | Chevy | Caprice | Chevy Caprice Direct Drive Starter (8th Vin Digit 6) V8 5.7L 350ci |
| 1989-1993 | Chevy | Caprice | Chevy Caprice Direct Drive Starter (8th Vin Digit 7) V8 5.7L |
| 1982 | Chevy | Corvette | Chevy Corvette Direct Drive Starter (8th Vin Digit 8) V8 5.7L 350ci |
| 1982 | Chevy | G10 | Chevy G10 Direct Drive Starter V8 5.0L 305ci |
| 1982 | Chevy | G10 | Chevy G10 Direct Drive Starter 350ci V8 5.7L |
| 1983-1986 | Chevy | G10 | Chevy G10 Direct Drive Starter V8 5.0L 305ci |
| 1983-1984 | Chevy | G10 | Chevy G10 Direct Drive Starter 350ci V8 5.7L |
| 1983-1986 | Chevy | G10 | Chevy G10 Direct Drive Starter 350ci V8 5.7L |
| 1985-1986 | Chevy | G10 | Chevy G10 Direct Drive Starter V6 4.3L |
| 1987-1990 | Chevy | G10 | Chevy G10 Direct Drive Starter V8 5.0L |
| 1987-1990 | Chevy | G10 | Chevy G10 Direct Drive Starter V6 4.3L |
| 1987-1988 | Chevy | G10 | Chevy G10 Direct Drive Starter 350ci V8 5.7L |
| 1987-1994 | Chevy | G10 | Chevy G10 Direct Drive Starter V8 5.7L |
| 1982 | Chevy | G20 | Chevy G20 Direct Drive Starter V8 5.0L 305ci |
| 1982 | Chevy | G20 | Chevy G20 Direct Drive Starter 350ci V8 5.7L |
| 1983-1986 | Chevy | G20 | Chevy G20 Direct Drive Starter V8 5.0L 305ci |
| 1983-1984 | Chevy | G20 | Chevy G20 Direct Drive Starter 350ci V8 5.7L |
| 1983-1986 | Chevy | G20 | Chevy G20 Direct Drive Starter 350ci V8 5.7L |
| 1985-1986 | Chevy | G20 | Chevy G20 Direct Drive Starter V6 4.3L |
| 1987-1990 | Chevy | G20 | Chevy G20 Direct Drive Starter V8 5.0L |
| 1987-1990 | Chevy | G20 | Chevy G20 Direct Drive Starter V6 4.3L |
| 1987-1988 | Chevy | G20 | Chevy G20 Direct Drive Starter 350ci V8 5.7L |
| 1987-1994 | Chevy | G20 | Chevy G20 Direct Drive Starter V8 5.7L |
| 1987-1994 | Chevy | G20 | Chevy G20 Direct Drive Starter V8 7.4L |
| 1982 | Chevy | G30 | Chevy G30 Direct Drive Starter V8 5.0L 305ci |
| 1982 | Chevy | G30 | Chevy G30 Direct Drive Starter 350ci V8 5.7L |
| 1983-1986 | Chevy | G30 | Chevy G30 Direct Drive Starter V8 5.0L 305ci |
| 1983-1986 | Chevy | G30 | Chevy G30 Direct Drive Starter 350ci V8 5.7L |
| 1983-1984 | Chevy | G30 | Chevy G30 Direct Drive Starter 350ci V8 5.7L |
| 1985-1986 | Chevy | G30 | Chevy G30 Direct Drive Starter V6 4.3L |
| 1987-1990 | Chevy | G30 | Chevy G30 Direct Drive Starter V8 5.0L |
| 1987-1990 | Chevy | G30 | Chevy G30 Direct Drive Starter V6 4.3L |
| 1987-1988 | Chevy | G30 | Chevy G30 Direct Drive Starter 350ci V8 5.7L |
| 1987-1994 | Chevy | G30 | Chevy G30 Direct Drive Starter V8 5.7L |
| 1987-1994 | Chevy | G30 | Chevy G30 Direct Drive Starter V8 7.4L |
| 1982 | Chevy | Impala | Chevy Impala Direct Drive Starter (8th Vin Digit L) V8 5.7L 350ci |
| 1983-1985 | Chevy | Impala | Chevy Impala Direct Drive Starter (8th Vin Digit 6) V8 5.7L 350ci |
| 1982-1983 | Chevy | K10 Truck | Chevy K10 Truck Direct Drive Starter (8th Vin Digit D) L6 4.1L 250ci |
| 1982-1983 | Chevy | K10 Truck | Chevy K10 Truck Direct Drive Starter (8th Vin Digit T) L6 4.8L 292ci |
| 1982-1986 | Chevy | K10 Truck | Chevy K10 Truck Direct Drive Starter V8 5.0L 305ci |
| 1982-1986 | Chevy | K10 Truck | Chevy K10 Truck Direct Drive Starter (8th Vin Digit W) 454ci |
| 1982-1986 | Chevy | K10 Truck | Chevy K10 Truck Direct Drive Starter V8 5.7L |
| 1984 | Chevy | K10 Truck | Chevy K10 Truck Direct Drive Starter (8th Vin Digit D) L6 4.1L 250ci |
| 1984-1986 | Chevy | K10 Truck | Chevy K10 Truck Direct Drive Starter (8th Vin Digit T) L6 4.8L 292ci |
| 1985-1986 | Chevy | K10 Truck | Chevy K10 Truck Direct Drive Starter (8th Vin Digit N) V6 4.3L 262ci |
| 1988-1990 | Chevy | K1500 Truck | Chevy K1500 Truck Direct Drive Starter (8th Vin Digit H) V8 5.0L |
| 1990-1994 | Chevy | K1500 Truck | Chevy K1500 Truck Direct Drive Starter (8th Vin Digit N) V8 7.4L |
| 1991-1994 | Chevy | K1500 Truck | Chevy K1500 Truck Direct Drive Starter (8th Vin Digit H) V8 5.0L |
| 1982-1986 | Chevy | K20 Truck | Chevy K20 Truck Direct Drive Starter V8 5.0L 305ci |
| 1982-1986 | Chevy | K20 Truck | Chevy K20 Truck Direct Drive Starter (8th Vin Digit W) 454ci |
| 1982-1983 | Chevy | K20 Truck | Chevy K20 Truck Direct Drive Starter (8th Vin Digit D) L6 4.1L 250ci |
| 1982-1983 | Chevy | K20 Truck | Chevy K20 Truck Direct Drive Starter (8th Vin Digit T) L6 4.8L 292ci |
| 1982-1986 | Chevy | K20 Truck | Chevy K20 Truck Direct Drive Starter V8 5.7L |
| 1984 | Chevy | K20 Truck | Chevy K20 Truck Direct Drive Starter (8th Vin Digit D) L6 4.1L 250ci |
| 1984-1986 | Chevy | K20 Truck | Chevy K20 Truck Direct Drive Starter (8th Vin Digit T) L6 4.8L 292ci |
| 1985-1986 | Chevy | K20 Truck | Chevy K20 Truck Direct Drive Starter (8th Vin Digit N) V6 4.3L 262ci |
| 1988-1990 | Chevy | K2500 Truck | Chevy K2500 Truck Direct Drive Starter (8th Vin Digit H) V8 5.0L |
| 1990-1994 | Chevy | K2500 Truck | Chevy K2500 Truck Direct Drive Starter (8th Vin Digit N) V8 7.4L |
| 1991-1994 | Chevy | K2500 Truck | Chevy K2500 Truck Direct Drive Starter (8th Vin Digit H) V8 5.0L |
| 1982-1986 | Chevy | K30 Truck | Chevy K30 Truck Direct Drive Starter (8th Vin Digit W) 454ci |
| 1982-1986 | Chevy | K30 Truck | Chevy K30 Truck Direct Drive Starter V8 5.0L 305ci |
| 1982-1983 | Chevy | K30 Truck | Chevy K30 Truck Direct Drive Starter (8th Vin Digit T) L6 4.8L 292ci |
| 1982-1983 | Chevy | K30 Truck | Chevy K30 Truck Direct Drive Starter (8th Vin Digit D) L6 4.1L 250ci |
| 1982-1986 | Chevy | K30 Truck | Chevy K30 Truck Direct Drive Starter V8 5.7L |
| 1984 | Chevy | K30 Truck | Chevy K30 Truck Direct Drive Starter (8th Vin Digit D) L6 4.1L 250ci |
| 1984-1986 | Chevy | K30 Truck | Chevy K30 Truck Direct Drive Starter (8th Vin Digit T) L6 4.8L 292ci |
| 1985-1986 | Chevy | K30 Truck | Chevy K30 Truck Direct Drive Starter (8th Vin Digit N) V6 4.3L 262ci |
| 1988-1990 | Chevy | K3500 Truck | Chevy K3500 Truck Direct Drive Starter (8th Vin Digit H) V8 5.0L |
| 1990-1994 | Chevy | K3500 Truck | Chevy K3500 Truck Direct Drive Starter (8th Vin Digit N) V8 7.4L |
| 1991-1994 | Chevy | K3500 Truck | Chevy K3500 Truck Direct Drive Starter (8th Vin Digit H) V8 5.0L |
| 1982-1983 | Chevy | P20 | Chevy P20 Direct Drive Starter (8th Vin Digit M) 350ci V8 5.7L |
| 1982-1989 | Chevy | P20 | Chevy P20 Direct Drive Starter (8th Vin Digit W) 454ci V8 7.4L |
| 1984-1986 | Chevy | P20 | Chevy P20 Direct Drive Starter (8th Vin Digit M) 350ci V8 5.7L |
| 1987-1989 | Chevy | P20 | Chevy P20 Direct Drive Starter (8th Vin Digit K) 350ci V8 5.7L |
| 1987-1988 | Chevy | P20 | Chevy P20 Direct Drive Starter (8th Vin Digit M) 350ci V8 5.7L |
| 1982-1983 | Chevy | P30 | Chevy P30 Direct Drive Starter (8th Vin Digit M) 350ci V8 5.7L |
| 1982-1989 | Chevy | P30 | Chevy P30 Direct Drive Starter (8th Vin Digit W) 454ci V8 7.4L |
| 1984-1986 | Chevy | P30 | Chevy P30 Direct Drive Starter (8th Vin Digit M) 350ci V8 5.7L |
| 1987-1994 | Chevy | P30 | Chevy P30 Direct Drive Starter (8th Vin Digit K) 350ci V8 5.7L |
| 1987-1988 | Chevy | P30 | Chevy P30 Direct Drive Starter (8th Vin Digit M) 350ci V8 5.7L |
| 1990-1994 | Chevy | P30 | Chevy P30 Direct Drive Starter (8th Vin Digit N) V8 7.4L |
| 1987 | Chevy | R1500 Truck | Chevy R1500 Truck Direct Drive Starter V8 7.4L 454ci |
| 1987 | Chevy | R1500 Truck | Chevy R1500 Truck Direct Drive Starter V6 4.3L |
| 1987-1989 | Chevy | R2500 Truck | Chevy R2500 Truck Direct Drive Starter V8 7.4L 454ci |
| 1987 | Chevy | R2500 Truck | Chevy R2500 Truck Direct Drive Starter V6 4.3L |
| 1987-1989 | Chevy | R3500 Truck | Chevy R3500 Truck Direct Drive Starter V8 7.4L 454ci |
| 1987 | Chevy | R3500 Truck | Chevy R3500 Truck Direct Drive Starter V6 4.3L |
| 1982-1986 | Chevy | Suburban C10 | Chevy Suburban C10 Direct Drive Starter 350ci V8 5.7L |
| 1982-1986 | Chevy | Suburban C10 | Chevy Suburban C10 Direct Drive Starter (8th Vin Digit W) 454ci V8 7.4L |
| 1983-1984 | Chevy | Suburban C10 | Chevy Suburban C10 Direct Drive Starter (8th Vin Digit K) 350ci V8 5.7L |
| 1983-1986 | Chevy | Suburban C10 | Chevy Suburban C10 Direct Drive Starter V8 5.0L 305ci |
| 1992-1994 | Chevy | Suburban C1500 | Chevy Suburban C1500 Direct Drive Starter (8th Vin Digit K) V8 5.7L |
| 1982-1986 | Chevy | Suburban C20 | Chevy Suburban C20 Direct Drive Starter 350ci V8 5.7L |
| 1982-1986 | Chevy | Suburban C20 | Chevy Suburban C20 Direct Drive Starter (8th Vin Digit W) 454ci V8 7.4L |
| 1983-1984 | Chevy | Suburban C20 | Chevy Suburban C20 Direct Drive Starter (8th Vin Digit K) 350ci V8 5.7L |
| 1983-1986 | Chevy | Suburban C20 | Chevy Suburban C20 Direct Drive Starter V8 5.0L 305ci |
| 1992-1994 | Chevy | Suburban C2500 | Chevy Suburban C2500 Direct Drive Starter (8th Vin Digit K) V8 5.7L |
| 1992-1994 | Chevy | Suburban C2500 | Chevy Suburban C2500 Direct Drive Starter (8th Vin Digit N) V8 7.4L |
| 1982 | Chevy | Suburban K10 | Chevy Suburban K10 Direct Drive Starter V8 5.0L 305ci |
| 1982-1986 | Chevy | Suburban K10 | Chevy Suburban K10 Direct Drive Starter 350ci V8 5.7L |
| 1982-1986 | Chevy | Suburban K10 | Chevy Suburban K10 Direct Drive Starter (8th Vin Digit W) 454ci V8 7.4L |
| 1983-1984 | Chevy | Suburban K10 | Chevy Suburban K10 Direct Drive Starter (8th Vin Digit K) 350ci V8 5.7L |
| 1983-1986 | Chevy | Suburban K10 | Chevy Suburban K10 Direct Drive Starter V8 5.0L 305ci |
| 1992-1994 | Chevy | Suburban K1500 | Chevy Suburban K1500 Direct Drive Starter (8th Vin Digit K) V8 5.7L |
| 1982 | Chevy | Suburban K20 | Chevy Suburban K20 Direct Drive Starter V8 5.0L 305ci |
| 1982-1986 | Chevy | Suburban K20 | Chevy Suburban K20 Direct Drive Starter 350ci V8 5.7L |
| 1982-1986 | Chevy | Suburban K20 | Chevy Suburban K20 Direct Drive Starter (8th Vin Digit W) 454ci V8 7.4L |
| 1983-1984 | Chevy | Suburban K20 | Chevy Suburban K20 Direct Drive Starter (8th Vin Digit K) 350ci V8 5.7L |
| 1983-1986 | Chevy | Suburban K20 | Chevy Suburban K20 Direct Drive Starter V8 5.0L 305ci |
| 1992-1994 | Chevy | Suburban K2500 | Chevy Suburban K2500 Direct Drive Starter (8th Vin Digit K) V8 5.7L |
| 1992-1994 | Chevy | Suburban K2500 | Chevy Suburban K2500 Direct Drive Starter (8th Vin Digit N) V8 7.4L |
| 1987 | Chevy | Suburban R10 | Chevy Suburban R10 Direct Drive Starter (8th Vin Digit H) V8 5.0L |
| 1987 | Chevy | Suburban R10 | Chevy Suburban R10 Direct Drive Starter (8th Vin Digit M) 350ci V8 5.7L |
| 1988 | Chevy | Suburban R10 | Chevy Suburban R10 Direct Drive Starter (8th Vin Digit K) V8 5.7L |
| 1989-1991 | Chevy | Suburban R1500 | Chevy Suburban R1500 Direct Drive Starter (8th Vin Digit K) V8 5.7L |
| 1987 | Chevy | Suburban R20 | Chevy Suburban R20 Direct Drive Starter (8th Vin Digit M) 350ci V8 5.7L |
| 1987-1988 | Chevy | Suburban R20 | Chevy Suburban R20 Direct Drive Starter (8th Vin Digit N) V8 7.4L |
| 1988 | Chevy | Suburban R20 | Chevy Suburban R20 Direct Drive Starter (8th Vin Digit K) V8 5.7L |
| 1988-1991 | Chevy | Suburban R2500 | Chevy Suburban R2500 Direct Drive Starter (8th Vin Digit N) V8 7.4L |
| 1988-1991 | Chevy | Suburban R2500 | Chevy Suburban R2500 Direct Drive Starter (8th Vin Digit K) V8 5.7L |
| 1987 | Chevy | Suburban V10 | Chevy Suburban V10 Direct Drive Starter (8th Vin Digit M) 350ci V8 5.7L |
| 1988 | Chevy | Suburban V10 | Chevy Suburban V10 Direct Drive Starter (8th Vin Digit K) V8 5.7L |
| 1989-1991 | Chevy | Suburban V1500 | Chevy Suburban V1500 Direct Drive Starter (8th Vin Digit K) V8 5.7L |
| 1987 | Chevy | Suburban V20 | Chevy Suburban V20 Direct Drive Starter (8th Vin Digit M) 350ci V8 5.7L |
| 1987-1988 | Chevy | Suburban V20 | Chevy Suburban V20 Direct Drive Starter (8th Vin Digit N) V8 7.4L |
| 1988 | Chevy | Suburban V20 | Chevy Suburban V20 Direct Drive Starter (8th Vin Digit K) V8 5.7L |
| 1989-1991 | Chevy | Suburban V2500 | Chevy Suburban V2500 Direct Drive Starter (8th Vin Digit N) V8 7.4L |
| 1989-1991 | Chevy | Suburban V2500 | Chevy Suburban V2500 Direct Drive Starter (8th Vin Digit K) V8 5.7L |
| 1987 | Chevy | V1500 Truck | Chevy V1500 Truck Direct Drive Starter V8 7.4L 454ci |
| 1987 | Chevy | V1500 Truck | Chevy V1500 Truck Direct Drive Starter V6 4.3L |
| 1987-1989 | Chevy | V2500 Truck | Chevy V2500 Truck Direct Drive Starter V8 7.4L 454ci |
| 1987 | Chevy | V2500 Truck | Chevy V2500 Truck Direct Drive Starter V6 4.3L |
| 1987-1989 | Chevy | V3500 Truck | Chevy V3500 Truck Direct Drive Starter V8 7.4L 454ci |
| 1987 | Chevy | V3500 Truck | Chevy V3500 Truck Direct Drive Starter V6 4.3L |
| 1982-1986 | GMC | C1500 Truck | 1982-86, 1988 GMC C1500 Truck Direct Drive Starter V8 5.7L |
| 1982-1986 | GMC | C1500 Truck | GMC C1500 Truck Direct Drive Starter V8 5.0L 305ci |
| 1982-1986 | GMC | C1500 Truck | GMC C1500 Truck Direct Drive Starter (8th Vin Digit W) 454ci |
| 1982-1983 | GMC | C1500 Truck | GMC C1500 Truck Direct Drive Starter (8th Vin Digit D) L6 4.1L 250ci |
| 1985-1986 | GMC | C1500 Truck | GMC C1500 Truck Direct Drive Starter (8th Vin Digit N) V6 4.3L 262ci |
| 1988 | GMC | C1500 Truck | 1982-86, 1988 GMC C1500 Truck Direct Drive Starter V8 5.7L |
| 1988-1990 | GMC | C1500 Truck | GMC C1500 Truck Direct Drive Starter (8th Vin Digit H) V8 5.0L |
| 1989-1994 | GMC | C1500 Truck | GMC C1500 Truck Direct Drive Starter (8th Vin Digit K) V8 5.7L |
| 1990-1994 | GMC | C1500 Truck | GMC C1500 Truck Direct Drive Starter (8th Vin Digit N) V8 7.4L |
| 1991-1994 | GMC | C1500 Truck | GMC C1500 Truck Direct Drive Starter (8th Vin Digit H) V8 5.0L |
| 1982-1986 | GMC | C2500 Truck | 1982-86, 1988 GMC C2500 Truck Direct Drive Starter V8 5.7L |
| 1982-1986 | GMC | C2500 Truck | GMC C2500 Truck Direct Drive Starter (8th Vin Digit W) 454ci |
| 1982-1986 | GMC | C2500 Truck | GMC C2500 Truck Direct Drive Starter V8 5.0L 305ci |
| 1982-1983 | GMC | C2500 Truck | GMC C2500 Truck Direct Drive Starter (8th Vin Digit D) L6 4.1L 250ci |
| 1985-1986 | GMC | C2500 Truck | GMC C2500 Truck Direct Drive Starter (8th Vin Digit N) V6 4.3L 262ci |
| 1988 | GMC | C2500 Truck | 1982-86, 1988 GMC C2500 Truck Direct Drive Starter V8 5.7L |
| 1988-1990 | GMC | C2500 Truck | GMC C2500 Truck Direct Drive Starter (8th Vin Digit H) V8 5.0L |
| 1989-1994 | GMC | C2500 Truck | GMC C2500 Truck Direct Drive Starter (8th Vin Digit K) V8 5.7L |
| 1990-1994 | GMC | C2500 Truck | GMC C2500 Truck Direct Drive Starter (8th Vin Digit N) V8 7.4L |
| 1991-1994 | GMC | C2500 Truck | GMC C2500 Truck Direct Drive Starter (8th Vin Digit H) V8 5.0L |
| 1982-1986 | GMC | C3500 Truck | 1982-86, 1988 GMC C3500 Truck Direct Drive Starter V8 5.7L |
| 1982-1986 | GMC | C3500 Truck | GMC C3500 Truck Direct Drive Starter (8th Vin Digit W) 454ci |
| 1982-1986 | GMC | C3500 Truck | GMC C3500 Truck Direct Drive Starter V8 5.0L 305ci |
| 1982-1983 | GMC | C3500 Truck | GMC C3500 Truck Direct Drive Starter (8th Vin Digit D) L6 4.1L 250ci |
| 1988 | GMC | C3500 Truck | 1982-86, 1988 GMC C3500 Truck Direct Drive Starter V8 5.7L |
| 1988-1990 | GMC | C3500 Truck | GMC C3500 Truck Direct Drive Starter (8th Vin Digit H) V8 5.0L |
| 1989-1994 | GMC | C3500 Truck | GMC C3500 Truck Direct Drive Starter (8th Vin Digit K) V8 5.7L |
| 1990-1994 | GMC | C3500 Truck | GMC C3500 Truck Direct Drive Starter (8th Vin Digit N) V8 7.4L |
| 1991-1994 | GMC | C3500 Truck | GMC C3500 Truck Direct Drive Starter (8th Vin Digit H) V8 5.0L |
| 1982 | GMC | G1500 | GMC G1500 Direct Drive Starter V8 5.0L 305ci |
| 1982 | GMC | G1500 | GMC G1500 Direct Drive Starter 350ci V8 5.7L |
| 1983-1984 | GMC | G1500 | GMC G1500 Direct Drive Starter 350ci V8 5.7L |
| 1983-1986 | GMC | G1500 | GMC G1500 Direct Drive Starter V8 5.0L 305ci |
| 1983-1986 | GMC | G1500 | GMC G1500 Direct Drive Starter 350ci V8 5.7L |
| 1985-1986 | GMC | G1500 | GMC G1500 Direct Drive Starter V6 4.3L |
| 1987-1990 | GMC | G1500 | GMC G1500 Direct Drive Starter V6 4.3L |
| 1987-1988 | GMC | G1500 | GMC G1500 Direct Drive Starter 350ci V8 5.7L |
| 1987-1994 | GMC | G1500 | GMC G1500 Direct Drive Starter V8 5.7L |
| 1987-1990 | GMC | G1500 | GMC G1500 Direct Drive Starter V8 5.0L |
| 1982 | GMC | G2500 | GMC G2500 Direct Drive Starter V8 5.0L 305ci |
| 1982 | GMC | G2500 | GMC G2500 Direct Drive Starter 350ci V8 5.7L |
| 1983-1984 | GMC | G2500 | GMC G2500 Direct Drive Starter 350ci V8 5.7L |
| 1983-1986 | GMC | G2500 | GMC G2500 Direct Drive Starter V8 5.0L 305ci |
| 1983-1986 | GMC | G2500 | GMC G2500 Direct Drive Starter 350ci V8 5.7L |
| 1985-1986 | GMC | G2500 | GMC G2500 Direct Drive Starter V6 4.3L |
| 1987-1988 | GMC | G2500 | GMC G2500 Direct Drive Starter 350ci V8 5.7L |
| 1987-1990 | GMC | G2500 | GMC G2500 Direct Drive Starter V6 4.3L |
| 1987-1994 | GMC | G2500 | GMC G2500 Direct Drive Starter V8 5.7L |
| 1987-1990 | GMC | G2500 | GMC G2500 Direct Drive Starter V8 5.0L |
| 1982 | GMC | G3500 | GMC G3500 Direct Drive Starter V8 5.0L 305ci |
| 1982 | GMC | G3500 | GMC G3500 Direct Drive Starter 350ci V8 5.7L |
| 1983-1984 | GMC | G3500 | GMC G3500 Direct Drive Starter 350ci V8 5.7L |
| 1983-1986 | GMC | G3500 | GMC G3500 Direct Drive Starter 350ci V8 5.7L |
| 1983-1986 | GMC | G3500 | GMC G3500 Direct Drive Starter V8 5.0L 305ci |
| 1985-1986 | GMC | G3500 | GMC G3500 Direct Drive Starter V6 4.3L |
| 1987-1988 | GMC | G3500 | GMC G3500 Direct Drive Starter 350ci V8 5.7L |
| 1987-1990 | GMC | G3500 | GMC G3500 Direct Drive Starter V6 4.3L |
| 1987-1994 | GMC | G3500 | GMC G3500 Direct Drive Starter V8 5.7L |
| 1987-1994 | GMC | G3500 | GMC G3500 Direct Drive Starter V8 7.4L |
| 1987-1990 | GMC | G3500 | GMC G3500 Direct Drive Starter V8 5.0L |
| 1982 | GMC | Jimmy Full Size | GMC Jimmy Full Size Rear Wheel Drive Direct Drive Starter V8 5.0L 305ci |
| 1982-1986 | GMC | Jimmy Full Size | GMC Jimmy Full Size Direct Drive Starter V8 5.7L 350ci |
| 1983-1984 | GMC | Jimmy Full Size | GMC Jimmy Full Size Direct Drive Starter (8th Vin Digit K) V8 5.7L |
| 1983-1986 | GMC | Jimmy Full Size | GMC Jimmy Full Size Direct Drive Starter V8 5.0L 305ci |
| 1987 | GMC | Jimmy Full Size | GMC Jimmy Full Size Direct Drive Starter (8th Vin Digit H) V8 5.0L 305ci |
| 1987-1991 | GMC | Jimmy Full Size | GMC Jimmy Full Size Direct Drive Starter (8th Vin Digit K) V8 5.7L |
| 1982-1986 | GMC | K1500 Truck | 1982-86, 1988 GMC K1500 Truck Direct Drive Starter V8 5.7L |
| 1982-1986 | GMC | K1500 Truck | GMC K1500 Truck Direct Drive Starter (8th Vin Digit W) 454ci |
| 1982-1986 | GMC | K1500 Truck | GMC K1500 Truck Direct Drive Starter V8 5.0L 305ci |
| 1982-1983 | GMC | K1500 Truck | GMC K1500 Truck Direct Drive Starter (8th Vin Digit T) L6 4.8L 292ci |
| 1982-1983 | GMC | K1500 Truck | GMC K1500 Truck Direct Drive Starter (8th Vin Digit D) L6 4.1L 250ci |
| 1984-1986 | GMC | K1500 Truck | 1984-86, 1988 GMC K1500 Truck Direct Drive Starter (8th Vin Digit T) L6 4.8L 292ci |
| 1984 | GMC | K1500 Truck | GMC K1500 Truck Direct Drive Starter (8th Vin Digit D) L6 4.1L 250ci |
| 1985-1986 | GMC | K1500 Truck | GMC K1500 Truck Direct Drive Starter (8th Vin Digit N) V6 4.3L 262ci |
| 1988 | GMC | K1500 Truck | 1984-86, 1988 GMC K1500 Truck Direct Drive Starter (8th Vin Digit T) L6 4.8L 292ci |
| 1988 | GMC | K1500 Truck | 1982-86, 1988 GMC K1500 Truck Direct Drive Starter V8 5.7L |
| 1988-1990 | GMC | K1500 Truck | GMC K1500 Truck Direct Drive Starter (8th Vin Digit H) V8 5.0L |
| 1989-1994 | GMC | K1500 Truck | GMC K1500 Truck Direct Drive Starter (8th Vin Digit K) V8 5.7L |
| 1990-1994 | GMC | K1500 Truck | GMC K1500 Truck Direct Drive Starter (8th Vin Digit N) V8 7.4L |
| 1991-1994 | GMC | K1500 Truck | GMC K1500 Truck Direct Drive Starter (8th Vin Digit H) V8 5.0L |
| 1982-1986 | GMC | K2500 Truck | 1982-86, 1988 GMC K2500 Truck Direct Drive Starter V8 5.7L |
| 1982-1983 | GMC | K2500 Truck | GMC K2500 Truck Direct Drive Starter (8th Vin Digit D) L6 4.1L 250ci |
| 1982-1983 | GMC | K2500 Truck | GMC K2500 Truck Direct Drive Starter (8th Vin Digit T) L6 4.8L 292ci |
| 1982-1986 | GMC | K2500 Truck | GMC K2500 Truck Direct Drive Starter V8 5.0L 305ci |
| 1982-1986 | GMC | K2500 Truck | GMC K2500 Truck Direct Drive Starter (8th Vin Digit W) 454ci |
| 1984-1986 | GMC | K2500 Truck | 1984-86, 1988 GMC K2500 Truck Direct Drive Starter (8th Vin Digit T) L6 4.8L 292ci |
| 1984 | GMC | K2500 Truck | GMC K2500 Truck Direct Drive Starter (8th Vin Digit D) L6 4.1L 250ci |
| 1985-1986 | GMC | K2500 Truck | GMC K2500 Truck Direct Drive Starter (8th Vin Digit N) V6 4.3L 262ci |
| 1988 | GMC | K2500 Truck | 1982-86, 1988 GMC K2500 Truck Direct Drive Starter V8 5.7L |
| 1988 | GMC | K2500 Truck | 1984-86, 1988 GMC K2500 Truck Direct Drive Starter (8th Vin Digit T) L6 4.8L 292ci |
| 1988-1990 | GMC | K2500 Truck | GMC K2500 Truck Direct Drive Starter (8th Vin Digit H) V8 5.0L |
| 1989-1994 | GMC | K2500 Truck | GMC K2500 Truck Direct Drive Starter (8th Vin Digit K) V8 5.7L |
| 1990-1994 | GMC | K2500 Truck | GMC K2500 Truck Direct Drive Starter (8th Vin Digit N) V8 7.4L |
| 1991-1994 | GMC | K2500 Truck | GMC K2500 Truck Direct Drive Starter (8th Vin Digit H) V8 5.0L |
| 1982-1986 | GMC | K3500 Truck | 1982-86, 1988 GMC K3500 Truck Direct Drive Starter V8 5.7L |
| 1982-1983 | GMC | K3500 Truck | GMC K3500 Truck Direct Drive Starter (8th Vin Digit T) L6 4.8L 292ci |
| 1982-1983 | GMC | K3500 Truck | GMC K3500 Truck Direct Drive Starter (8th Vin Digit D) L6 4.1L 250ci |
| 1982-1986 | GMC | K3500 Truck | GMC K3500 Truck Direct Drive Starter V8 5.0L 305ci |
| 1982-1986 | GMC | K3500 Truck | GMC K3500 Truck Direct Drive Starter (8th Vin Digit W) 454ci |
| 1984-1986 | GMC | K3500 Truck | 1984-86, 1988 GMC K3500 Truck Direct Drive Starter (8th Vin Digit T) L6 4.8L 292ci |
| 1984 | GMC | K3500 Truck | GMC K3500 Truck Direct Drive Starter (8th Vin Digit D) L6 4.1L 250ci |
| 1988 | GMC | K3500 Truck | 1982-86, 1988 GMC K3500 Truck Direct Drive Starter V8 5.7L |
| 1988 | GMC | K3500 Truck | 1984-86, 1988 GMC K3500 Truck Direct Drive Starter (8th Vin Digit T) L6 4.8L 292ci |
| 1988-1990 | GMC | K3500 Truck | GMC K3500 Truck Direct Drive Starter (8th Vin Digit H) V8 5.0L |
| 1989-1994 | GMC | K3500 Truck | GMC K3500 Truck Direct Drive Starter (8th Vin Digit K) V8 5.7L |
| 1990-1994 | GMC | K3500 Truck | GMC K3500 Truck Direct Drive Starter (8th Vin Digit N) V8 7.4L |
| 1991-1994 | GMC | K3500 Truck | GMC K3500 Truck Direct Drive Starter (8th Vin Digit H) V8 5.0L |
| 1982-1989 | GMC | P2500 | GMC P2500 Direct Drive Starter (8th Vin Digit W) 454ci V8 7.4L |
| 1982-1983 | GMC | P2500 | GMC P2500 Direct Drive Starter (8th Vin Digit M) 350ci V8 5.7L |
| 1984-1986 | GMC | P2500 | GMC P2500 Direct Drive Starter (8th Vin Digit M) 350ci V8 5.7L |
| 1987-1989 | GMC | P2500 | GMC P2500 Direct Drive Starter (8th Vin Digit K) 350ci V8 5.7L |
| 1987-1988 | GMC | P2500 | GMC P2500 Direct Drive Starter (8th Vin Digit M) 350ci V8 5.7L |
| 1982-1989 | GMC | P3500 | GMC P3500 Direct Drive Starter (8th Vin Digit W) 454ci V8 7.4L |
| 1982-1983 | GMC | P3500 | GMC P3500 Direct Drive Starter (8th Vin Digit M) 350ci V8 5.7L |
| 1984-1986 | GMC | P3500 | GMC P3500 Direct Drive Starter (8th Vin Digit M) 350ci V8 5.7L |
| 1987-1994 | GMC | P3500 | GMC P3500 Direct Drive Starter (8th Vin Digit K) 350ci V8 5.7L |
| 1987-1988 | GMC | P3500 | GMC P3500 Direct Drive Starter (8th Vin Digit M) 350ci V8 5.7L |
| 1990-1994 | GMC | P3500 | GMC P3500 Direct Drive Starter (8th Vin Digit N) V8 7.4L |
| 1987 | GMC | R1500 Truck | GMC R1500 Truck Direct Drive Starter V6 4.3L |
| 1987 | GMC | R2500 Truck | GMC R2500 Truck Direct Drive Starter V6 4.3L |
| 1987-1989 | GMC | R2500 Truck | GMC R2500 Truck Direct Drive Starter 454ci V8 7.4L |
| 1987-1989 | GMC | R3500 Truck | GMC R3500 Truck Direct Drive Starter 454ci V8 7.4L |
| 1985 | GMC | Safari | GMC Safari Direct Drive Starter (8th Vin Digit N) V6 4.3L |
| 1986-1989 | GMC | Safari | GMC Safari Direct Drive Starter (8th Vin Digit Z) V6 4.3L |
| 1990 | GMC | Safari | GMC Safari Direct Drive Starter V6 4.3L |
| 1982 | GMC | Suburban C1500 | GMC Suburban C1500 Direct Drive Starter V8 5.0L 305ci |
| 1982-1986 | GMC | Suburban C1500 | GMC Suburban C1500 Direct Drive Starter 350ci V8 5.7L |
| 1983-1984 | GMC | Suburban C1500 | GMC Suburban C1500 Direct Drive Starter (8th Vin Digit K) 350ci V8 5.7L |
| 1983-1986 | GMC | Suburban C1500 | GMC Suburban C1500 Direct Drive Starter V8 5.0L 305ci |
| 1992-1994 | GMC | Suburban C1500 | GMC Suburban C1500 Direct Drive Starter (8th Vin Digit K) V8 5.7L |
| 1982-1986 | GMC | Suburban C2500 | GMC Suburban C2500 Direct Drive Starter 350ci V8 5.7L |
| 1982-1986 | GMC | Suburban C2500 | GMC Suburban C2500 Direct Drive Starter (8th Vin Digit W) 454ci V8 7.4L |
| 1983-1984 | GMC | Suburban C2500 | GMC Suburban C2500 Direct Drive Starter (8th Vin Digit K) 350ci V8 5.7L |
| 1992-1994 | GMC | Suburban C2500 | GMC Suburban C2500 Direct Drive Starter (8th Vin Digit K) V8 5.7L |
| 1992-1994 | GMC | Suburban C2500 | GMC Suburban C2500 Direct Drive Starter (8th Vin Digit N) V8 7.4L |
| 1982-1986 | GMC | Suburban K1500 | GMC Suburban K1500 Direct Drive Starter 350ci V8 5.7L |
| 1983-1984 | GMC | Suburban K1500 | GMC Suburban K1500 Direct Drive Starter (8th Vin Digit K) 350ci V8 5.7L |
| 1983-1986 | GMC | Suburban K1500 | GMC Suburban K1500 Direct Drive Starter V8 5.0L 305ci |
| 1992-1994 | GMC | Suburban K1500 | GMC Suburban K1500 Direct Drive Starter (8th Vin Digit K) V8 5.7L |
| 1982-1986 | GMC | Suburban K2500 | GMC Suburban K2500 Direct Drive Starter 350ci V8 5.7L |
| 1982-1986 | GMC | Suburban K2500 | GMC Suburban K2500 Direct Drive Starter (8th Vin Digit W) 454ci V8 7.4L |
| 1983-1984 | GMC | Suburban K2500 | GMC Suburban K2500 Direct Drive Starter (8th Vin Digit K) 350ci V8 5.7L |
| 1992-1994 | GMC | Suburban K2500 | GMC Suburban K2500 Direct Drive Starter (8th Vin Digit K) V8 5.7L |
| 1992-1994 | GMC | Suburban K2500 | GMC Suburban K2500 Direct Drive Starter (8th Vin Digit N) V8 7.4L |
| 1987 | GMC | Suburban R1500 | GMC Suburban R1500 Direct Drive Starter (8th Vin Digit H) V8 5.0L |
| 1987 | GMC | Suburban R1500 | GMC Suburban R1500 Direct Drive Starter (8th Vin Digit M) 350ci V8 5.7L |
| 1988-1991 | GMC | Suburban R1500 | GMC Suburban R1500 Direct Drive Starter (8th Vin Digit K) V8 5.7L |
| 1987 | GMC | Suburban R2500 | GMC Suburban R2500 Direct Drive Starter (8th Vin Digit M) 350ci V8 5.7L |
| 1987-1991 | GMC | Suburban R2500 | GMC Suburban R2500 Direct Drive Starter (8th Vin Digit N) V8 7.4L |
| 1988-1991 | GMC | Suburban R2500 | GMC Suburban R2500 Direct Drive Starter (8th Vin Digit K) V8 5.7L |
| 1987 | GMC | Suburban V1500 | GMC Suburban V1500 Direct Drive Starter (8th Vin Digit H) V8 5.0L |
| 1987 | GMC | Suburban V1500 | GMC Suburban V1500 Direct Drive Starter (8th Vin Digit M) 350ci V8 5.7L |
| 1988-1991 | GMC | Suburban V1500 | GMC Suburban V1500 Direct Drive Starter (8th Vin Digit K) V8 5.7L |
| 1987 | GMC | Suburban V2500 | GMC Suburban V2500 Direct Drive Starter (8th Vin Digit M) 350ci V8 5.7L |
| 1987-1991 | GMC | Suburban V2500 | GMC Suburban V2500 Direct Drive Starter (8th Vin Digit N) V8 7.4L |
| 1988-1991 | GMC | Suburban V2500 | GMC Suburban V2500 Direct Drive Starter (8th Vin Digit K) V8 5.7L |
| 1987 | GMC | V1500 Truck | GMC V1500 Truck Direct Drive Starter V6 4.3L |
| 1987-1989 | GMC | V2500 Truck | GMC V2500 Truck Direct Drive Starter 454ci V8 7.4L |
| 1987 | GMC | V2500 Truck | GMC V2500 Truck Direct Drive Starter V6 4.3L |
| 1987-1989 | GMC | V3500 Truck | GMC V3500 Truck Direct Drive Starter 454ci V8 7.4L |
| 1992-1993 | GMC | Yukon | GMC Yukon Direct Drive Starter (8th Vin Digit K) V8 5.7L |
| 1992 | Oldsmobile | Custom Cruiser | Olds Custom Cruiser Direct Drive Starter (8th Vin Digit 7) V8 5.7L |