Over 3,000
Installation
Videos
---
Watch the 1A Auto Videos
We're here to help
888-844-3393
hablamos español: 866-401-3393
Customer Feedback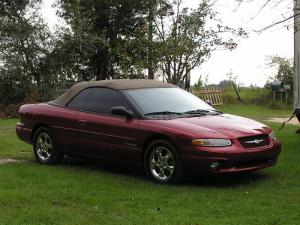 "Thanks for the fast reliable service. Great price, and the headlights were as good as oem or better!!! Keep up the good work..."
- Dwuan M.
---
Read More
Mirror - Side View at 1A Auto
What is a
Side View Mirror

and where is it Located?

Your vehicle's side view mirror plays a major role in the appearance and safety of your car or truck. Side mirrors give you the ability to look and see what is behind and to the sides of the vehicle, allowing you to be aware of what is going on around you while you are driving, including the actions of other drivers. Properly functioning side view mirrors allow you to see in those "blind spot" areas so that you are able to make turns, see if someone is trying to pass you, check if someone is in the lane next to you so that you can safely pass, to drive in reverse, and more. Side view mirrors are located on the exterior of a vehicle. With most vehicles today, they are commonly mounted on the driver and passenger side doors but in some applications, they are mounted on the fenders.

There are two basic types of side view mirrors, power and manual, but many options exist under each classification. These include but are not limited to direct bolt-on manual mirrors, remote operated manual mirrors, folding mirrors, heated mirrors, turn signal mirrors, power mirrors with memory, and much more. If you have a truck, towing mirrors – either as a replacement if they came with them already installed or as an upgrade – are also available with various options as well. Telescoping mirrors are also an option for trucks with towing mirrors as a means for providing additional vision when towing.
Why Would I Need to Replace my Side View Mirror(s)?
While usually replaced because of an accident or close call with a mailbox, side view mirrors do contain a variety of features that can go bad over time. For example, motors for adjustment, glass heating elements, and lighting can wear out from use and exposure to the elements. If you have a damaged or malfunctioning mirror, then you will need a replacement immediately. Plain and simple, operating a car or truck with a broken side view mirror is a danger not only to yourself, but it puts the safety of those around you at risk as well. In addition, a broken or damaged mirror will not only fail most state safety inspections, but it is also an eyesore and will lower the resale value of your vehicle.
For an in-depth explanation of the different styles of side view mirrors that are available, upgrade options, and other facts, check out our side mirror replacement guide for cars and trucks.
Need a Side View Mirror Replacement?
At 1A Auto, we know what a hassle and danger a broken car or truck side mirror is. If you need an aftermarket side view mirror replacement for either the passenger or driver side, or both, then you have come to the right place. Our selection of manual and power mirror assemblies are the best new aftermarket replacements on the market, typically lasting 2-3 times longer on average than OEM mirrors.
Shopping for replacement side view mirrors for your vehicle is easy at 1A Auto - we're here to help you! Call our customer service toll free at 888-844-3393 if you have any questions about our aftermarket mirrors, warranty, and compatibility or to purchase, or you can buy online. Don't let your vehicle fail inspection - order your side view mirror replacement today at 1A Auto and get back to driving safely while adding some style at the same time! For answers to some of the more frequently asked questions about our side view mirrors and in general, please see our FAQ section below.
Frequently Asked Questions About Side View Mirrors:
1. Will this side view mirror fit my car or truck?
Yes! 1A Auto spends over 8,000 hours a year researching our mirrors. We match part numbers to ensure the mirrors will fit the specific vehicles we list them for. As long as your car or truck meets all of the specifications and options listed for each mirror, 1A Auto guarantees fit.
2. What is a heated mirror and how do I know if I have one?
A heated mirror is a mirror that has a defroster circuit on the backside of the mirror glass. Since the defroster circuit is on the back of the mirror glass you can not see it. However, to indicate it is heated, the mirror will usually have a defrost symbol on it. Some heated mirrors are activated by a separate switch, but most work with the defroster, or rear defroster switch.
3. Are the mirrors painted?
No. The side view mirrors 1A Auto offers are not painted. The mirror housing or shell is typically molded in black with either a textured grain or smooth finish like the original. If the side view mirrors on your car or truck are painted the same color as the body, you will need to have your mirror(s) painted. NOTE: Please double check the fit of your mirror before having it painted. Once a mirror has been painted it can not be returned.
4. Does the side view mirror include the glass?
Yes! All the side view mirrors 1A Auto offers include the reflective glass. Also the reflective glass is GLASS. Customers have called us because they have ordered mirrors from other companies that use a reflective foil, or sticker instead of actual glass.
5. My current mirrors don't have the features listed, can I upgrade them?
Generally, no. If you have manual side mirrors on your vehicle, and you want to change to a different manual style mirror, you may be able to as long as the mounting points are the same, but we can not guarantee a fit. If you have power mirrors, and want power heated mirrors, although the mirrors may look the same, they are not a direct replacement because the electrical connectors are usually different, or have a different number of terminals. We can only guarantee a fit on side mirrors replaced with the same options as the factory mirrors.
6. What is the per item warranty on these mirrors?
The warranty type depends on the mirror. Most of our side mirrors include a 3 year manufacturer's warranty. The warranty covers the price of the item. If you have any warranty questions please contact our customer service toll free at 888-844-3393.
7. Does the mirror come with hardware to install?
Most of our side mirrors do not include any installation hardware unless otherwise noted in the description. 1A Auto provides some kits that include the correct mounting hardware. Each product description supplies detailed information about the included components. In most cases you can reuse the original hardware, or obtain it locally. If you have any questions about what is included with an item, please contact our customer service toll free at 888-844-3393.
8. Tips on how to replace a side view mirror
- Obtain a copy of the dealer service manual procedure. Many dealer customer service or parts
counters will let you copy this information if you ask nicely. Some may charge for it, but either way,
having the correct procedure and diagrams is invaluable.
- Understand how the auto mirror mounts on your automotive and what it mounts to. To access most
mirror mounting points you will need to remove the interior door panel. If you are lucky, some have a
small triangular access panel, so removing the whole panel is unnecessary.

- If available take pictures of the auto mirror before you begin. These pictures can be a valuable
resource during reassembly.
- Choose an appropriate work area and have patience.
- Make sure you have a large protected space to work in.
- Allow yourself plenty of time and don't hurry. A side view mirror installation can be a day long
project.
- Don't start the project on a night where you need the car the following morning.
- Don't let yourself be rushed by the weather.
- Run many tests using the auto mirror(s) electrical features. This includes moving the mirror
electronically as well as running the defroster if relevant. Do this after you have installed the mirror,
but BEFORE you have put the entire door panel back together.