Over 3,000
Installation
Videos
---
Watch the 1A Auto Videos
We're here to help
888-844-3393
hablamos español: 866-401-3393
Customer Feedback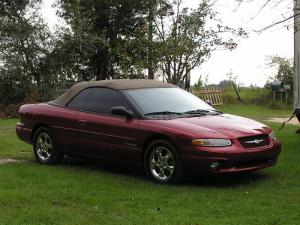 "Thanks for the fast reliable service. Great price, and the headlights were as good as oem or better!!! Keep up the good work..."
- Dwuan M.
---
Read More
Window Regulator at 1A Auto
What is a
Window Regulator

and where is it Located?


Window regulators are key components in the proper operation of your vehicle's windows. Since we use our windows so often, they are also some of the most actively used parts in any vehicle. Window regulators help to raise and lower the door glass of an automotive, and are located behind the door panels. Depending on the type of windows a vehicle is equipped with, it will either have manual or power window regulators.

If a vehicle has manual windows, then it will have manual window regulators. This type of regulator lifts the door glass up and down when someone physically rotates the window crank handle located on the door, which is connected to the regulator assembly. If a vehicle is equipped with power windows, which are what most come with nowadays, then it will have power window regulators. In this case, electricity is the power behind the opening and closing of the vehicle's door window glass. A power window regulator assembly has a window motor attached to it which is controlled by a power window switch, which is usually located on the door panel or the vehicle's console. When someone pushes the switch, the window motor is activated and the motor then powers the linkage of the window regulator, moving the windows up or down.

For an in-depth explanation of the different kinds and styles of window regulators that there are, maintenance tips, and more, check out our replacement window regulator guide.
Need to Replace Your Window Regulator(s)?
Because car windows are used so frequently, window regulators are subject to high wear and tear which often leads to breakage and inconvenience. Since being able to open and close the windows in your car is such a necessity, your window regulator(s) must always be in good working order. If yours has failed, a replacement will be necessary so that you can get your windows to open and close again. 1A Auto carries some of the most reliable and dependable aftermarket replacement window regulators available. Our brand new aftermarket window regulator assemblies are built to high quality control standards and often include improved designs to help increase durability and value. All aftermarket window regulators are pre-assembled direct replacements for quicker and easier installation, and also come with a per item warranty.

1A Auto Window Regulator Features:
- Brand new
- Pre-assembled
- Direct bolt-on replacement
- Built to quality control standards
- Often improved design for durability
- Per item warranty included
At 1A Auto, shopping for a window regulator replacement for your car, truck, SUV or van is easy - we're here to help you select the right one for your vehicle! Call our customer service toll free at 888-844-3393 if you have any questions about the product, warranty, compatibility or to purchase, or you can buy online. For answers to some of the more frequently asked questions about our window regulators and window regulator assemblies in general, please see our FAQ section below.
Frequently Asked Questions About Window Regulators:
1. Are these new window regulators?
Yes! 1A Auto offers only quality brand new window regulators. We stand behind our products and services; therefore, we do not offer re-built or re-furbished regulators to our valued customers. All window regulators are made to perform like the originals. In some instances our manufacturers improve the design or materials to fix known defects in the original.
2. What is the per item warranty on these window regulators?
The warranty type depends on the window regulator. Most of our window regulators include a limited lifetime warranty, and some carry a 60 day limited warranty. Warranty covers the price of the item. To find out your item's specific warranty, please contact our customer service toll free at 888-844-3393.
3. Are 2 and 4 door window regulators interchangeable?
No! Auto manufacturers generally produce different window regulators for the 2 door and 4 door models. Therefore the window regulators are neither compatible nor interchangeable. If you have further questions about compatibility, please contact our customer service toll free at 888-844-3393.
4. Does the window regulator come with the motor?
Each product description provides detailed information about the included components. If you have any questions about what is included with the item, please contact our customer service toll free at 888-844-3393.
5. What caused my old window regulator to fail?
Your window regulator may need to be replaced for many reasons. The more common causes of window regulator failure are excessive strain and breakage caused by forcing the window, old or worn pulley and cable lines, and general wear and tear. For these reasons, it is important to choose a quality designed and manufactured window regulator.
Problems that may contribute to broken regulators:
- Damaged window track
- Worn or compromised weatherstripping
- Misaligned window
- Misplaced window stops
- Obstructions in the windows or doors
- Weakened balance springs
- Ground wiring fault
6. Tips on how to replace a window regulator:
- Obtain a copy of the dealer service manual procedure. Many dealer customer service or parts
counters will let you copy this information if you ask nicely. Some may charge for it, but either way,
having the correct procedure and diagrams is invaluable.
- Understand how your window aligns. Windows have many adjustment points that control how far up,
how far down, angle when the window is down, angle when the window is up, forward and rearward
pitch of the window. Making sure your window is aligned properly and goes up and down without
obstruction (when attached to the mechanism) is crucial in extending the life of your new window
motor.
- Choose an appropriate work area and have patience.
- Make sure you have a large protected space to work in.
- Allow yourself plenty of time and don't hurry. A window lift motor installation can be a day long
project.
- Don't start the project on a night where you need the car the following morning.
- Don't let yourself be rushed by the weather.
- Before you reassemble the door, do many slow tests of the window motor. Move it up and
down, looking for potential problems with the newly installed window motor.