Searching for
Exhaust Manifold
Over 3,000
Installation
Videos
---
Watch the 1A Auto Videos
We're here to help
888-844-3393
hablamos español: 866-401-3393
Customer Feedback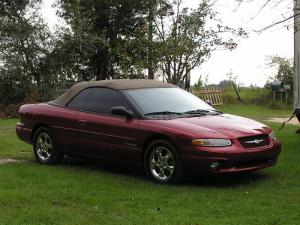 "Thanks for the fast reliable service. Great price, and the headlights were as good as oem or better!!! Keep up the good work..."
- Dwuan M.
---
Read More
Exhaust Manifold at 1A Auto
What is an e
xhaust manifold

and where is it located?


The exhaust manifold is the first component of a vehicle's exhaust system. It bolts to the engine's cylinder head and collects the exhaust gasses from the individual exhaust ports, combining them to one outlet to flow through the rest of the exhaust system. In addition to playing such an integral role in your car or truck's exhaust system, an exhaust manifold is also important for the safety of its occupants. With the help of an exhaust manifold gasket, it also prevents the toxic exhaust fumes from sneaking into the vehicle and harming those that are in it.

A majority of vehicles have exhaust manifolds that are constructed out of cast iron, although some vehicles have tubular steel manifolds made from either mild steel or stainless steel. Some vehicles also have a catalytic converter incorporated into the exhaust manifold.
How do I know my exhaust manifold needs to be replaced?
The most common reason for exhaust manifold failure is cracking from age and/or the frequent heating and cooling cycles it endures. As the manifold heats up, the metal expands; as it cools, the metal contracts. Over time, this will weaken the casting and will eventually cause the manifold to crack. The second common reason for failure is from broken exhaust system hangers, which, when this occurs, shifts the responsibility of holding up all of the weight from the exhaust system to the exhaust manifold. Unfortunately, exhaust manifolds aren't built for this, and before long they give in to the extreme weight hanging off of them, resulting in failure.
Can I replace an exhaust manifold myself?
A broken or damaged exhaust manifold will not only fail most state safety and emission inspections, it could also potentially allow harmful exhaust gasses into the passenger compartment of your vehicle. Leaking exhaust manifolds may also result in poor vehicle performance and fuel economy from inaccurate oxygen sensor readings. For these reasons, it is important that you replace a leaking exhaust manifold as soon as possible.
The degree of difficulty in replacing an exhaust manifold varies from vehicle to vehicle, although many replacements can be done at home by someone with basic hand tools, a repair manual, and a bit of automotive knowledge.
For more detailed information about exhaust manifolds, how they work, different construction types, replacement tips, and more, check out our in-depth exhaust manifold guide.
Frequently Asked Questions About Exhaust Manifolds:
1. Will this exhaust manifold fit my car or truck?
Yes! 1A Auto spends over 8,000 hours a year researching our parts. Each exhaust manifold part number is matched to ensure the exhaust manifolds will fit all of the specific vehicles we list them for. As long as your car or truck meets all of the specifications listed for each exhaust manifold, 1A Auto guarantees fit.
2. Are these new exhaust manifolds?
Yes! 1A Auto offers quality, brand new exhaust manifolds. We stand behind our products and services; we do not offer re-built or re-furbished manifolds to our valued customers. All exhaust manifolds are made to perform as well as if not better than the originals.
What is the per item warranty on these exhaust manifolds?
The warranty type depends on the exhaust manifold. Most of our exhaust manifolds include a limited lifetime warranty, and some carry a 60 day limited warranty. The warranty covers the price of the item. The item's specific warranty is typically displayed in the details of the item page. If you have any warranty questions please contact our customer service toll free at 888-844-3393.
Does the exhaust manifold come with hardware and gaskets to install?
A few of our exhaust manifolds do not include any installation hardware. This information is displayed in the description. Each product description provides detailed information about the included components. We provide kits that include gaskets and some of the hardware. In most cases you can reuse the original hardware, or obtain it locally. If you have any questions about what is included with the item, please contact our customer service toll free at 888-844-3393.
What caused my old exhaust manifold to fail?
- Improper engine tuning
- Warpage or cracking due to overheating the engine
- Age of the manifold
- Corrosion
- Broken or rotted flanges
- Cold climate driving
Tips on how to replace an exhaust manifold:
- Obtain a copy of the dealer service manual procedure. Many dealer customer service or parts
counters will let you copy this information if you ask nicely. Some may charge for it, but either way,
having the correct procedure and diagrams is invaluable.
- Understand how the exhaust manifold mounts and what it mounts to. Most exhaust manifolds have 2
main attachment points: exhaust manifold to cylinder head (upper) and exhaust manifold to catalytic
converter or intermediate pipe (lower).
- If available take pictures of the manifold before you begin. These pictures can be a valuable
resource during reassembly.
- The day before, or hours before disassembly it is a good idea to spray the mounting bolts and nuts
with a penetrating spray to make removal easier.
- Choose an appropriate work area and have patience.
- Make sure you have a large protected space to work in.
- Allow yourself plenty of time and don't hurry. An exhaust manifold installation can be a day long
project.
- Don't start the project on a night where you need the car the following morning.
- Don't let yourself be rushed by the weather.
- Before you reassemble the door, do many slow tests of the window motor. Move it up and
down, looking for potential problems with the newly installed window motor.
7. What else might be attached to my exhaust manifold?
- Emissions or A.I.R. tubes going to an air pump, Catalytic converter or EGR valve
- Heat Riser Valve. On some exhaust systems you many have a heat riser valve between the bottom
flange of the manifold to the intermediate pipe. You will need to reuse this valve for the emissions
system.