Highest Ratings

Quality: We've got the awards to prove it!

We've won the Bizrate Circle of Excellence award,

7 years in a row. Rated outstanding for quality, satisfaction, service, and on time delivery. 1A Auto selects the highest quality parts from the best manufacturers.

Check our excellent ratings

.

Fastest Shipping

No-Hassle Returns

USA Support Techs

Best Value

Our Guarantee
Click here to try out our new site!
Home
> 1A Auto Reviews | Customer Feedback
1A Auto Reviews | Customer Feedback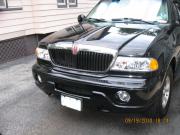 2000 Lincoln Navigator

"Thanks for the fast reliable service. Great price, and the head lights were as good as oem or better!!!!! Keep up the good work.
"
– Dwuan M.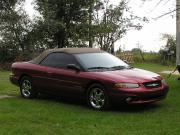 Chrysler Sebring Convertible

"I SINCERELY HIGHLY RECOMMEND THIS COMPANY! This was my first time hearing of and using this company. I am a true skeptic of everything so or course I did my usual research of the company. I was completely surprised of the A+ rating with the Better Business Bureau. Out of all the companies that I've ever researched, I have Never seen anyone with an A+. So I tried this company after days of reading up on it. So far this is the best parts company that I have ever dealt with. The shipping time was great and the part that I needed came with 2 xtra parts that I didn't have to spend an additional $55.00 for. I didn't have to pay the $90.00 core charge like the local companies. So I really couldn't believe my savings, that's why I did days of research. I do highly recommend this company to everyone -- even true skeptics like myself. "
– Gwen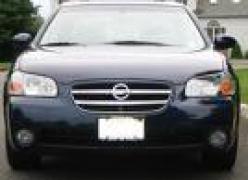 Nissan Maxima

"I just wanted to take a minute to let you know about an employee of yours. His name is Dan and he works in the Pepperill, Ma location. I was having some problems with my HID headlamps I ordered on-line. He gave me several trouble-shooting tips to find the problem. We were both stumped, but he refused to give in. I do not live to far from where his office is so he offered to take a hands-on approach. I was very relieved when he assured me that my purchase was safe, regardless of the outcome. We arranged a time and he solved the issue. It was an awesome feeling. Like most people car troubles can be very stressfull. I was in need of an inspection sticker, and drive at night from work. This headlamp issue posed an obstacle for both if not resolved. He found the problem, can up with a smart solution and I absolutely will be using your company again and again. I have already told many people about your site. Thanks again Dan and 1AAuto."
– Jay N.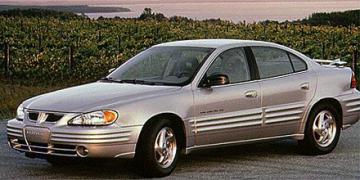 Pontiac Grand Am

"I bought 4 window regulators from 1aauto thinking that I would have someone at a garage install them for me. However, after watching a 1aauto video on how to install them on youtube, I installed them all by myself! Thanks 1aauto! Not only did you save me about $150 in parts you saved me over $300 for labor! Thank you not only for saving me money but giving me the confidence to install them all by myself! "
– Amy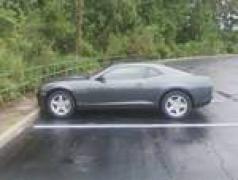 2002 SUZUKI XL7

"I ordered the replacement window regulator for my truck and it worked perfectly. Everything lined up and the entire swap took less than an hour. The price was excellent. $67 dollars versus $300 plus for the OEM.
"
– ERIK L.
About 1A Auto
Welcome to 1A Auto! We are a family owned business, and for the last 50 years, we have been using the same high quality aftermarket replacement auto parts that we now offer for sale online.
Customer Feedback

thank u for having the speedom...
Chevy S10 pickup
Mark