Over 3,000
Installation
Videos
---
Watch the 1A Auto Videos
We're here to help
888-844-3393
hablamos español: 866-401-3393
Customer Feedback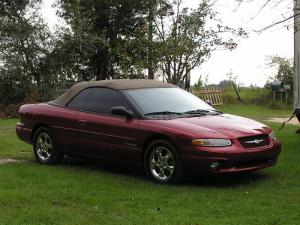 "Thanks for the fast reliable service. Great price, and the headlights were as good as oem or better!!! Keep up the good work..."
- Dwuan M.
---
Read More
Tie Rods & Adjusting Sleeves at 1A Auto
What Is a Tie Rod and where is it Located?
Tie rods are an essential part of your vehicle's steering system. As the name indicates, tie rods are rods that tie your vehicle's wheels to the steering apparatus. In automobiles with rack and pinion steering, the tie rods push and pull the wheels in response to the motion of the steering rack to steer the car or truck. This is what allows you to turn your vehicle as you drive. In a four link steering system, a drag link transmits the motion of the steering box to the tie rods to ultimately turn the wheels to the right or to the left. The drag link is connected to the steering box by the pitman arm and anchored to the vehicle's frame by the idler arm.
A tie rod assembly can be broken down into an inner tie rod end near the center of the car or truck, which initiates turning the wheel, and the outer end which is at the wheel end and is the final pivot point that turns the wheel to the right or to the left. The outer tie rod end attaches to the inner with an adjusting sleeve that allows one to adjust the length of the tie rod. This helps set the steering alignment. Adjusting sleeves, which are sometime referred to as adjusting tubes, are held in place with a combination of bolt-down clamps and threads that screw onto the tie rods. To adjust the length of the tie rod, the clamps need to be loosened.
On the majority of automobiles, there are four tie rod ends on the front of a car: two inner, and two outer. The left and right side of the vehicle each has one inner and one outer end. Cars and trucks very rarely will have rear tie rods in the back of vehicle and if they do, what the assembly consists of can really vary depending on how the car was designed. Center links and adjusting sleeves also depend a lot on how the vehicle is designed. Some cars have one adjusting sleeve on each of the two tie rod assemblies (left and right) in the front of the vehicle, some don't, some vehicles only have them on their center links, etc. Nonetheless, these parts are frequently made of high-strength steel and plated to prevent corrosion. Still, like any other automotive part, they are susceptible to wear and tear.
How do I Know if my Tie Rods Need to be Replaced?
Tie rods are designed to be sturdy, but can of course break down with time and use. Certain driving conditions can contribute to this kind of wear. Potholes, bumpy road conditions, minor accidents, or just too many unplanned encounters with the curb can jostle, bend and even break your tie rods. Some mechanics recommend that tie rods should be inspected regularly. After all, if they fail, the vehicle's steering can fail. This is very bad, unless you happen to drive exclusively in a straight line.
There are certain warning signs you can watch for, though. Loose steering, uneven tire wear, and clunking noises during low speed steering are all symptoms of tie rod wear. Loose steering tends to be a sign of a problem with the inner tie rod end, while the aforementioned clunking noise can frequently indicate a problem with the outer tie rod end. Vibrations or wobbly steering can indicate play in the drag link. This can be assessed by trying to move the center drag link by hand; it should hold tight.
By now you have probably realized how important tie rods, adjusting sleeves, and drag links are to your car or truck's steering system, and that they are not parts you want to neglect. If they have failed, driving will be extremely difficult and other steering problems can occur, which is hazardous to not only yourself, but to those on the road around you. In order to ensure the safety and integrity of your vehicle's suspension and steering, we strongly recommend that you make the necessary tie rod replacement as soon as you can.
Can I Replace Tie Rods Myself?
Replacing tie rods is similar to replacing other steering parts in terms of the level of involvement. The job does require raising the front of the vehicle on jack stands and removing the wheels. This is not necessary if you are only replacing a center drag link. After this, though, the task can be completed with hand tools. A specialty tool known as a pickle fork or tie rod puller can be useful here. That being said, it is advisable that a professional alignment be performed afterwards. For the sake of the alignment, it is also wise to replace both the right and left side tie rods at the same time.
Need a Tie Rod Replacement?
If you are experiencing any of the aforementioned issues and have come to realize you need a tie rod replacement, then you have to the right place. At 1A Auto, we carry a massive and ever-expanding selection of aftermarket tie rods for many makes and models, including front inner tie rod ends and front outer tie rods, and much more. Many of these tie rods are also available in kits which will bring back the safety and integrity of your vehicle's steering and suspension systems. We use these aftermarket tie rods on our own cars and trucks, and we have absolute confidence in the fit, finish, and quality.
At 1A Auto, we make shopping for replacement inner and outer tie rod ends, full tie rod assemblies, and adjusting sleeves for your car, truck, SUV or van easy - we're here to help you select the right parts for your vehicle! Call our customer service toll free at 888-844-3393 if you have any questions about our aftermarket tie rods and adjusting sleeves, warranty, compatibility or to purchase, or you can buy online.