How Much Does It Cost to Replace a Side Mirror?
Was it a pole? A sign? A tree? The infamous mailbox? No matter what inanimate object got the better of your side view mirror, we bet you're wondering how much it will cost to replace.
Side View Mirror Replacement Cost
The cost of replacing a side mirror depends on a few factors. According to one of our experts, the cost will vary based on a vehicle's year, make, model and original mirror options. For those reasons there isn't an average cost for replacing side view mirrors.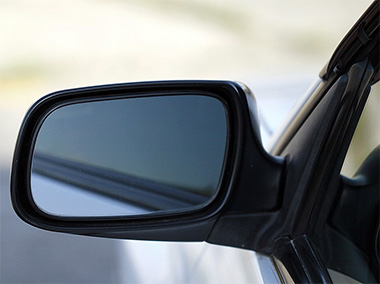 Side Mirror Options
A vehicle's original mirror options affect the replacement cost. Depending on the options your mirrors have, you might have to pay more to replace your side mirrors.
For example, 1A Auto offers a variety of side view mirror replacement options, including:
Mirror operation
Folding
Mirror lights
Color and finish, and more
Paying a Mechanic
If you opt to have a mechanic replace the side view mirror, the cost also depends on the shop's hourly rate, and the amount of time required to complete the replacement is dependent on the kind of vehicle.
In some cases a side mirror replacement can take 30 minutes, but depending on the mirror options, it could take longer.
Based on a typical dealer rate of $120 per hour, you could save between $40 and $180 per side by replacing your own side mirrors with new direct-fit mirrors.
Replace your side-view mirror
Browse our selection of side-view mirror options and find high quality replacements for your vehicle.
For basic steps on replacing the side mirror, watch the video below and we'll walk you through it. Find a video specific to your year, make, and model in our how-to video library.