Over 3,000
Installation
Videos
---
Watch the 1A Auto Videos
We're here to help
888-844-3393
hablamos español: 866-401-3393
Customer Feedback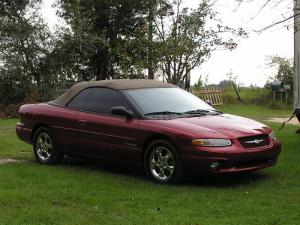 "Thanks for the fast reliable service. Great price, and the headlights were as good as oem or better!!! Keep up the good work..."
- Dwuan M.
---
Read More
Windshield Washer Reservoir at 1A Auto
What is the Windshield Washer Reservoir and where is it Located?
Your vehicle's front window – aka the windshield – and its condition is extremely important for driving and doing it safely. If you can't see out of it while behind the wheel, you put yourself and your fellow travelers at risk; you need to be able to clearly see the road ahead of you at all times. A vehicle's windshield wiper and washer system helps in accomplishing this. Windshield wiper fluid is what is actually pumped out onto your windshield and, with the aid of wiper blades that "wipe" the fluid all over your windshield and the numerous other parts of the wiper system which connect to and power the movement of the blades, washes the dirt and gook off of it. The end result is a nice, clean windshield. The windshield washer reservoir is one component of the washer system and it is where the windshield washer fluid is actually stored and pumped out of by the washer pump when it is activated by the windshield wiper controls. The fluid then goes through hoses and ultimately makes its way to the washer nozzles which spray the fluid onto the windshield. Depending on the vehicle, it may be where the pump is located as well.
While some classic cars had glass windshield washer reservoirs, today's modern cars use plastic for its ability to be formed into some complex shapes. Due to space constraints, the windshield washer reservoir can vary its exact location under the hood, but usually can be found near the radiator. A small hose attaches the washer reservoir to the washer nozzles (or pump, if not installed on the tank) and a removable cap allows windshield washer fluid to be added to the system when low. Many washer fluid reservoirs have marks on them so you can see how much fluid is in the tank thanks to the translucent plastic construction, while some vehicles even have a level sensor mounted in the reservoir to let you know if the fluid is low. In some rare cases, vehicles equipped with a rear window wiper and washer system will have a second washer tank for the rear window as well. However, in "most" vehicles, the same reservoir is used for both the windshield and rear window and a second pump is present in order to pump the fluid out of the tank and onto the rear window.
Many different names are used when referring to a windshield washer reservoir, and they are completely interchangeable – they all essentially refer to the same part. The most common are:
- windshield washer tank
- windshield washer bottle
- windshield washer fluid reservoir or windshield washer fluid tank
- windshield fluid reservoir or windshield fluid tank
- windshield wiper reservoir or windshield wiper tank
- windshield wiper fluid reservoir or windshield wiper fluid tank
How do I Know if my Windshield Washer Fluid Reservoir Needs to be Replaced?
Since windshield washer bottles are plastic, they're usually replaced due to cracks and the leaking of fluid that results. Wild temperature swings (think cold winter day and high temp engine coolant) can cause the bottle to split at its seams. Another common reason for replacement is broken mounting tabs or hose outlets due to debris or other repair work. If you put washer fluid in and can see it running out the bottom of the vehicle, chances are the bottle needs to be replaced.
Can I Replace a Windshield Washer Bottle Myself?
Yes you can! Windshield wiper fluid reservoirs are almost always easy to replace. In most vehicles, installation is as simple as disconnecting the hose, unbolting any mounting hardware such as clips or push-pins, and swapping them. If your wiper fluid reservoir has a washer pump installed in it, just gently slide it out, swap the rubber seal over to the new bottle and reinstall the pump. On some models, there may also be a fluid level sensor in the washer tank that will need to be removed from the old bottle and inserted into the new one.
Need a Windshield Washer Reservoir Replacement?
Your vehicle's windshield washer system will not work without fluid in the reservoir. If the windshield washer tank has a crack or is broken, then it will not be able to store the wiper fluid and it will leak out of it, and you won't be able to wash the gook off of your windshield, which can be quite dangerous. If your windshield wiper fluid tank has failed, then be sure to replace it as soon as possible. If you are in need of a replacement windshield washer reservoir then look no further than 1A Auto! We have brand new, not remanufactured or used, direct replacement washer fluid tanks all built to strict quality control standards.
At 1A Auto, we also make shopping for a replacement windshield washer bottle for your car, truck, SUV or van easy - we're here to help you select the right part for your vehicle! Call our customer service toll free at 888-844-3393 if you have any questions about our products, warranty, compatibility or to purchase, or you can buy online. Call today and replace your broken or cracked washer tank now with a great fitting replacement!