Over 3,000
Installation
Videos
---
Watch the 1A Auto Videos
We're here to help
888-844-3393
hablamos español: 866-401-3393
Customer Feedback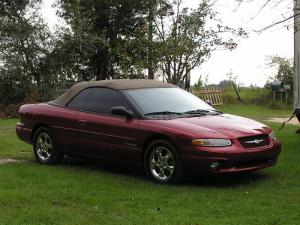 "Thanks for the fast reliable service. Great price, and the headlights were as good as oem or better!!! Keep up the good work..."
- Dwuan M.
---
Read More
Wheel Bearing & Hub - Rear at 1A Auto
What are r
ear wheel bearings

and hubs and where are they located?

While every vehicle will have front wheel bearings and hubs, not all of them will have rear wheel bearings and hubs. However, in those that do, they, too, are important parts of your vehicle's steering, suspension, and braking systems. Most modern vehicles use a one-piece hub assembly that incorporates the hub, wheel bearing, ABS wheel speed sensor, and mounting flange. While less common, there are still some vehicles that still use a separate wheel hub and press-on bearing. Rear wheel hub and bearings typically mount on the end of the rear spindle, or swing arm behind the rear brake rotor. The hub itself is what holds the brake rotor and wheel onto the vehicle.
How do I know if my rear wheel bearing and/or hub needs to be replaced?

A wheel hub itself rarely has problems because it is simply a block of steel. The most common reason why a rear wheel hub needs to be replaced is because the wheel bearing that is attached to it has failed. Wheel bearings can fail because of age, dirt and water contamination, or improper installation in the case of a two-piece hub and bearing assembly. A worn out rear wheel bearing will usually make a grinding sound which is more noticeable when turning in the direction of the side with the worn hub. Another reason why a wheel bearing and hub assembly will need to be replaced is if an ABS sensor has been built into the hub itself and it is not working. When this happens, even if you have a perfectly good working hub, the entire rear wheel hub and bearing assembly has to be replaced.
Can I replace a rear wheel bearing / wheel hub myself?

Wheel hubs and wheel bearings are usually a job that requires some automotive experience. If you live in a dry, low-rust area, then they are far easier to replace. In the areas where vehicles rust, rear hubs - and hubs in general - can sometimes be a bear to remove. Use plenty of rust penetrating oil, and gather up as much patience as possible before beginning the job. If you have never replaced a wheel bearing and hub assembly before, a service manual is invaluable for a job like this. For vehicles that use a press-on bearing, professional installation is recommended.
The first step requires the removal of the wheel. The next step may involve the removal of the brake caliper and brake pads depending on the vehicle. In some vehicles, the caliper, caliper bracket, and brake pads will need to be removed; in others, the caliper and, after the rotor is pulled off, the e-brake shoes will need to be removed. Then you want to remove the retaining pin from the hub and disconnect the ABS cable so you can remove the hub. Remove any bolts from the hub, and if the hub is stuck, hammer it off. It's important to remember that these steps can vary depending on the vehicle, so it's a good idea to follow a set of instructions. Before beginning reinstallation, clean the inside of the knuckle with a wire brush, insert the hub into the backing plate, replace the bolts to hold it in place, insert the brake cable into place, and then clip in the retaining spring. Then torque the hub to your vehicle's specifications. Then, with a bit of patience, insert the e-brake shoes into place, replace the caliper and brakes, and lastly replace the wheel.
For an even more in-depth explanation of wheel bearing and hub assemblies, how they work together, why they fail, replacement tips and more, check out our wheel bearings and hubs guide.