Over 3,000
Installation
Videos
---
Watch the 1A Auto Videos
We're here to help
888-844-3393
hablamos español: 866-401-3393
Customer Feedback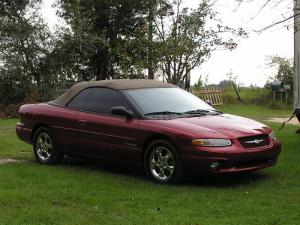 "Thanks for the fast reliable service. Great price, and the headlights were as good as oem or better!!! Keep up the good work..."
- Dwuan M.
---
Read More
Headlight Assemblies at 1A Auto
What are h
eadlights and where are they located

?

Headlights—or headlamps, as they are commonly referred to—are a type of auto part that doesn't seem to need much explanation when you initially think about them. They simply attach to the front of your car or truck and light up the darkness so that you can see and drive safely at night. Easy enough, right?

Well, yes and no. When electric auto headlights first arrived on the automotive scene, they took the place of kerosene burning lanterns—which were not only fire hazards but were also not very bright and often blew out. Needless to say, electric headlights received a warm welcoming. With the magic of electricity and two little wires, they turned on, stayed lit on windy days, and gave drivers much better nighttime vision.

By 1940, "Sealed Beam" headlamps with glass lenses became a requirement on all vehicles in the United States. This was great, largely because the four different styles were amazingly cheap and plentiful. On the downside, automotive headlights became a car designer's worst nightmare because of their one-size-fits-all shape. Luckily, that rule only lasted 43 YEARS! Yikes!

When 1983 arrived, it was a beautiful time to be a car headlight. The sealed beam headlight was no longer required, and plastic lenses were now allowed. This is the moment in time when the auto headlamp started to become complicated. First, composite halogen headlights arrived, which finally had replaceable halogen bulbs. This made headlight repair incredibly easy. Composite headlights were also designed to improve the look of the car. This often called for an integration of corner lamps and parking lights with the front headlights.

The 1990s brought the next significant change with fancy new "High Intensity Discharge" (HID) and xenon headlight technology. An HID headlight bulb is filled with xenon gas, which—with the help of an HID headlight ballast—increases the bulb's brightness and life span. Unfortunately, they come at a higher price point than the boring old sealed beam and composite halogen headlights.

That brings us to projector headlights. Projector headlights may use halogen or xenon bulbs, and they direct the light perfectly out the front of the car with the help of a small, movable metal shield. This shield is controlled by an electric motor and automatically moves when the high beam switch is activated. As you can imagine, moving parts inside a headlight assembly can lead to more problems, even when in the most delicate of accidents.

When it comes down to it, headlights brighten your nighttime drive. But there are now a cornucopia of shapes, sizes, and styles depending on the vehicle they are being attached to. The aftermarket headlight industry has done an amazing job of offering perfect-fitting, high quality, non-OEM headlights at prices that any car owner can afford.
How do I know if my headlights need to be replaced?
There are many reasons why you should replace a set of older lights that don't seem to be overtly damaged. They might have:
Yellowing or Faded Lenses - Over time, plastic lenses tend to glaze over and lose their clarity. This
significantly cuts down the amount of light that can shine through them. You just don't realize how
much light you are missing until the new set of headlamps are in place.


Moisture - Sometimes water can build inside old headlights, corner lamps, and signal lights, and this
moisture can be extremely difficult to remove. Moisture can shorten the life span of bulbs and make your
lights look like fish bowls.


Sealed Beams - When a sealed beam headlamp bulb is burnt out the entire headlight
assembly needs to be replaced. Luckily, they are inexpensive and easy to replace with simple hand tools.


Old Age – With age, many factory composite headlight lenses become loose and eventually fall off.
The lenses can't be replaced by themselves. The entire headlamp assembly must be replaced to
correct this problem.


Worn Out Looks - Old headlights make your nice clean car look old and worn out. If you want your car
to keep its value and look its best, you just have to have clean headlights.
Can I replace the headlights myself?
Most likely, yes. The majority of cars and trucks have headlights that can be replaced by any do-it-yourselfer. It usually requires a ratchet set and possibly a screwdriver. Sometimes the bolts are hidden, so a repair manual is always helpful. Once replaced, it is always a good idea to align the headlights to factory specification. Many owners' manuals have recommendations on how to properly do this. It typically involves aiming the car towards a wall to measure the height and distance between the light beams.
Headlights are one of the most important components of your vehicle; they allow you to see the road in front of you clearly during the night and in any bad weather that may arise. If they have been damaged or are not working properly, not only is your own safety at risk, but the safety of others is as well. Therefore, damaged headlights should be replaced as soon as possible.
At 1A Auto you'll find aftermarket replacement headlight assemblies of all types and styles including xenon, HID, projection, halogen, smoked, tinted, LED and more. Headlights from 1A Auto have the following features:
DOT (U.S. Dept. of Transportation) and SAE (Society of Automotive Engineers) approved
Direct Replacement
Built to strict quality control standards
For more detailed information about headlights, the different types, how they each work, and more, check out our in-depth guide on replacement headlights.