Need Merkur Parts?
Ford's luxury automotive brand, Merkur, had an extremely short lifespan. Founded in 1985, the marque eventually went defunct, following the 1989 year, making it the shortest-lived luxury automotive marquee ever in the United States. Despite this and the fact that the brand only produced two vehicles, that doesn't mean that parts are not in need by those who happen to own them. Thankfully, 1A Auto is here to supply you with the right replacement parts you need to keep your Merkur car working in tip top shape, at a great discount. You'll find a large selection of new, high quality aftermarket Merkur auto parts, including ignition coils, fuel injectors, ball joints, control arms, gas caps, radiators, and more. Simply put, if you are in need of a replacement part for your Merkur vehicle, you've come to the right place.
Our product development team spends many hours a year researching the best auto parts, and they are carefully selected by our trained engineers so you can rest assured that you are getting the correct, high quality part you need for your Merkur car, at a discount price. If we wouldn't put the part in our own vehicles, we won't sell them to anyone else. A new aftermarket replacement Merkur part from 1A Auto will not only save you money, but they are also extremely durable and reliable. Don't overpay for Merkur parts and save yourself from a lot of potential headaches by shopping at 1A Auto.
You can shop for all of your Merkur car parts online and buy safely and securely right here on our website, or you can call our customer service toll free at 888-844-3393 if you have any questions about any of our parts, or to buy over the phone. With over 150 years combined experience, 1A Auto's customer service representatives are the most qualified to answer your questions about all of our new, aftermarket Merkur car parts. Our representatives answer 99.9% of phone calls in less than one minute and emails are responded to within the hour because we know you need answers quickly to get your beloved Merkur back in working order again. We also know you want your part fast for the same reason; 98% of in stock Merkur auto parts ship from our warehouse within one business day so that you can get back on the road in no time, and all ground shipping in the continental US is completely free. And, in the unlikely case that you are unhappy with your Merkur auto part for any reason, 1A Auto also offers the only No Hassle return policy for unused items in the industry. Simply put, our competitors can't beat the 1A Advantage. Don't just take it from us - take it from over 50,000 satisfied customers!
Look no further than 1A Auto for your aftermarket, original equipment (OE) Mopar replacement Merkur auto parts and get your car the new parts it needs today from car enthusiasts just like you! If you happen to be an enthusiastic Merkur owner, have a deep passion for Merkur vehicles, or just want to learn more about the automobile manufacturer, continue reading below for a detailed look at the brand's history and some of its past models.
Overview
Merkur was an automobile brand created by the Ford Motor Company in 1985 and marketed in the North American countries of the United States and Canada. Merkur was Ford's (failed) attempt at selling unique European cars across the pond. The brand's life was brief as it was discontinued in 1989, and it made only two entry-level luxury cars - the XR4Ti and the Scorpio.
Contents
1. Origin
2. The Merkur XR4Ti and Scorpio
3. Short and Sweet
Origin
Starting in 1985, Ford began experimenting with bringing over some European market Ford cars to American and Canadian shores. To the American public, these models seemed advanced and Ford felt that there was some potential in selling these under a separate brand. The name that they chose for the marque was Merkur, the German word for Mercury (which was the name of another Ford brand at the time). Merkur automobiles were offered only to Lincoln-Mercury dealers for sale to consumers, and only a select few dealers accepted them.
The Merkur XR4Ti and Scorpio
Ford had high hopes of importing its most successful European models under the Merkur brand, but the company quickly found out that it could not simply import the cars and sell them here, due to certain U.S. government-mandated safety regulations at the time which were not present in Europe, like the new front bumper requirements. These regulations dictated that Ford had to modify the design of the cars before they could be sold in the United States and thus both the resulting Merkur XR4Ti and the Merkur Scorpio were manufactured in Europe in a manner different from other European Fords.
The first vehicle of Merkur's product lineup was the XR4Ti. It was the U.S. and Canada's version of Ford of Europe's XR4i, itself a sporting version of the Ford Sierra. It featured two doors and a liftgate (hatchback) and used the same turbocharged four-cylinder engine as the Mustang SVO. The vehicle was manufactured in Germany and was sold from 1985 to 1989. The vehicle was actually on Car and Driver's Ten Best Cars list for 1985. The magazine since then apologized for doing that in 2009 article, calling the car "peculiar" in retrospect, despite noting its "sprightly" performance.
The Merkur Scorpio was the second and last vehicle to be released by the Merkur brand. It was a modified version of the European Ford Scorpio Mark I, and had 4 doors and a liftgate. It was larger and deemed more upscale than the Merkur XR4Ti, and Ford hoped that it would help to build up the Merkur brand. It was manufactured in Germany, like the XR4Ti, starting in 1987, selling as a 1988 model. Unfortunately, the car did not make the impact in the market that Ford had hoped for and it was discontinued in October of 1989, not long after its introduction.
Short and Sweet

By 1989, the Merkur division was not quite living up to the high hopes that Ford had for the brand when they created it; neither of the two models had been particularly successful in the marketplace and sales were poor for the marque. Ford had hoped to import some of its other top models to the United States as well, such as the Sierra Sapphire, but the company realized that the venture had been unsuccessful up until this point and that ultimately it was not going to succeed. The announcement that it would be discontinuing the XR4Ti came first in early 1989, and then a few months later Ford announced that it was discontinuing imports of the Scorpio to the United States as well. The Merkur nameplate was then dropped by Ford altogether at the end of the year, though there were still some sales of the Scorpio into 1990.
There were a variety of reasons that caused Ford to give the Merkur brand the death knell, and numerous factors contributed to its failure. One of the major obvious reasons was that sales were weak and declining; the cars were rather expensive which likely deterred consumers, and many feel that poor marketing of the brand and its models was also a big part of why no one really bought the cars. Though the cars were sold by Ford, the Merkur brand was not well known especially when compared to other brands from Europe that imported vehicles to the United States, like BMW, Volvo, etc., and Ford was unable to establish that awareness. Also, the Merkur Scorpio closely resembled two models from Ford's other brand Mercury, the Topaz and the Sable, which were considerably less expensive. This created an image problem and Ford was never able to resolve the identity crisis.
Increasing costs were also a huge reason why Merkur met quick demise. The cost of importing the vehicles was high due to the unfavorable exchange rate between the United States and West Germany at the time. In addition, the United States government passed stricter safety legislation which was to go into effect for the 1990 model year. This legislation included new safety requirements which called for automobiles sold in the U.S. to have either a passive restraint system or air bags. Since these were not requirements for cars in Europe, Ford would have had to convert the cars in order to satisfy the new U.S. safety regulations and be able to import them here. This would have led to increased re-tooling and production costs, and Ford felt that it was not worth the effort considering that the brand's sales were already poor. Thus, this was a major factor in the decision by Ford to no longer continue to sell the cars in the United States and ultimately drop the brand altogether.
Over 3,500
Installation
Videos
---
Watch the 1A Auto Videos
We're here to help
888-844-3393
hablamos español: 866-401-3393
Customer Feedback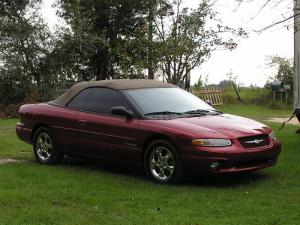 "Thanks for the fast reliable service. Great price, and the headlights were as good as oem or better!!! Keep up the good work..."
- Dwuan M.
---
Read More
Merkur is a registered trademark of Ford Motor Company. 1A Auto is not affiliated with or sponsored by Merkur or Ford Motor Company.
See all trademarks
.