Searching for
Pontiac Parts
Narrow The Number Of Models Shown By Telling Us The Year
Choose your Pontiac Model
Over 3,000
Installation
Videos
---
Watch the 1A Auto Videos
We're here to help
888-844-3393
hablamos español: 866-401-3393
Customer Feedback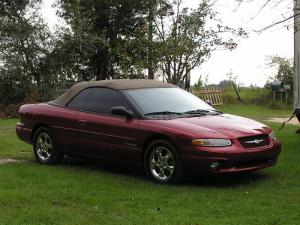 "Thanks for the fast reliable service. Great price, and the headlights were as good as oem or better!!! Keep up the good work..."
- Dwuan M.
---
Read More
Need Pontiac Parts?

While production of Pontiac automobiles has ended, its legacy of iconic vehicles will most certainly endure for years to come, and are of personal interest to the Green family, owners of 1A Auto. You'll see pictures of CEO Rick Green's '65 Pontiac GTO, Product Manager Mike Green's '66 Pontiac Ventura, and Project Manager Merle Green's '66 Pontiac GTO online on the home page of our website. For over 50 years, the Green's have been using and installing the same Pontiac auto parts we sell, so you can trust that new and replacement Pontiac parts from 1A Auto are top of the line. If we wouldn't put them in our own cars, we won't sell them because customer satisfaction is our number one priority.
At 1A Auto, our mission is to get you the right Pontiac parts for your car. Our product development team spends over 8,000 hours a year researching the best auto parts, and they are carefully selected by our trained engineers so you can rest assured that you are getting the correct, high quality part you need to get your Pontiac back on the road, at a discount price. We offer a large selection of new, aftermarket Pontiac parts that are extremely durable and reliable. In addition, a new aftermarket replacement Pontiac part from 1A Auto will save you 30-50% on average over a comparable new OEM replacement Pontiac part that you would get at a local dealership. We don't only just sell aftermarket Pontiac parts online here at 1A Auto; we also carry a selection of new, genuine OEM replacement parts - the very same parts you would receive if purchased from your local dealer, but without the inflated cost - and performance parts such as headlights and air intake kits for your Pontiac as well.
You can shop for all of your Pontiac parts online and buy safely and securely right here on our website, or you can call our customer service toll free at 888-844-3393 if you have any questions about any of our parts, or to buy over the phone. With over 150 years combined experience, 1A Auto's customer service representatives are the most qualified to answer your questions about all of our new, performance, genuine OEM, and aftermarket Pontiac auto parts. Our representatives answer 99.9% of phone calls in less than one minute and emails are responded to within the hour because we know you need answers quickly to get your vehicle back in working order again. We also know you want your part fast for the same reason; 98% of in stock Pontiac parts ship from our warehouse within one business day so that you can get back on the road in no time, and all ground shipping in the continental US is completely free. And, in the unlikely case that you are unhappy with your Pontiac auto part for any reason, 1A Auto also offers the only No Hassle return policy for unused items in the industry. Simply put, our competitors can't beat the 1A Advantage. Don't just take it from us - take it from over 50,000 satisfied customers!
Look no further than 1A Auto for your aftermarket, original equipment (OE) replacement, new and performance Pontiac auto parts and get your car the new parts it needs today, at a great discount, from hardcore Pontiac enthusiasts just like you! If you happen to be an enthusiastic Pontiac owner, have a deep passion for Pontiac vehicles, or just want to learn more about the automotive manufacturer, continue reading below for a detailed look at the brand's history and some of its past models.
Overview
Pontiac was an automobile brand established in 1926 by General Motors and became one of its most popular vehicle lines until it was discontinued in 2009. The brand was marketed by GM for many years as its performance division, specializing in mainstream performance vehicles, many of which have become classics.
Contents
1. Origin
2. A Legacy of Great Vehicles
3. End of an Era
Origin
In 1893, Edward Murphy created the Pontiac Buggy Company in Pontiac, Michigan. Eventually, Pontiac realized that motor cars were the wave of the future when automobile sales surpassed those of the carriages. The business incorporated into an auto company called the Oakland Motor Car Company in 1907. The name Oakland was said to have been chosen by Murphy because that was the name of the county in Pontiac, Michigan that the company was located in, and because cross-town rival Pontiac Spring and Wagon Works, founded in 1899 by Albert North and Harry Hamilton, was already making a type of motor wagon under the Pontiac moniker at the time. While this "Pontiac" named automobile is related to Oakland, it is not generally thought to be part of the history of the later Pontiac make.
In 1908, the Pontiac Spring and Wagon Works company was acquired by the Oakland Motor Car Company, and the first Oakland automobiles were sold to the public that same year, continuing into 1909 when General Motors acquired the company. Initially, GM only acquired half of the Oakland Motor Car Company in 1909 but, after the unexpected death of Murphy later that same year, GM acquired the remaining half of the company. GM continued to produce the Oakland automobile brand through 1931 via its Oakland Motors Division. In 1926, the Pontiac brand was introduced by GM as a companion make to the Oakland automobile and, within months of its introduction, it quickly began outselling its parent. As a result of its rising sales and the declining sales that the Oakland was experiencing, production of the Oakland was stopped in 1932, and Pontiac supplanted the Oakland brand entirely by 1933. The Oakland name was dropped and the Oakland Motor Division became the Pontiac Motor Car Company.
A Legacy of Great Vehicles
The new Pontiac line filled the gap between Chevrolet and Oldsmobile GM vehicles to provide a more affordable mid-level car. 1926 saw the first Pontiac cars roll off the line—the series 6-27 coupe or sedan—and both had hard tops to protect passengers from the elements and traveled at a max speed of 50 mph. After that time, Pontiac became GM's mid-level automobile, featuring sporty design and performance while being affordably priced. For over 30 years, the companies' vehicles sported an Indian motif throughout, but in 1959its infamous Arrowhead design was implemented and remained for the life of the brand.
Pontiac continued to create innovative, attractive, and economically priced sporty cars aimed at the younger crowd over the course of its life. The division's marketing, styling, engineering, and performance were recognized and praised by critics and consumers alike, and it won numerous industry awards such as Car of the Year, etc. Some of the more popular cars manufactured by Pontiac were the Pontiac Star Chief, Pontiac Bonneville, Pontiac Tempest, Pontiac Grand Am, Pontiac Grand Prix, Pontiac GTO, Pontiac Sunfire, Pontiac Fiero, the famous Pontiac Firebird and Trans Am, just to name a few. The brand consistently reinvented itself and revamped its lineup to stay current with and adapt to the marketplace, producing vehicles that are still beloved today. Despite its many ups and downs over the years, the Pontiac brand was a pioneering force in the automotive industry until its demise.
End of an Era
On April 27, 2009, General Motors announced that it would be discontinuing the Pontiac brand by the end of 2010 due to its massive financial problems at the time, and its restructuring efforts which were aimed at focusing on its four core brands in North America: Chevrolet, Cadillac, Buick, and GMC. The last Pontiac automobiles were built in late 2009, and final dealer franchises expired a year later.
Pontiac is a registered trademark of General Motors Company. 1A Auto is not affiliated with or sponsored by Pontiac or General Motors Company.
See all trademarks
.