Searching for
Chevy Parts
Narrow The Number Of Models Shown By Telling Us The Year
Overview
Chevrolet, commonly known as Chevy, is an automobile division of General Motors (GM) that produces and sells a wide range of cars, trucks, vans, crossovers, and SUVs. Originally founded in 1911, Chevrolet is one of the oldest automobile brands in the US and the world. Today, Chevrolet is truly a global automaker, as the brand's diverse range of vehicles are sold in most automotive markets worldwide.
Contents
1. Origin
2. The First Cars and the Final Ouster of Durant
3. Performance Leads Chevy to Icon Status
4. The 1990s, 2000s, and Today
Origin
Chevrolet's history can't be told without discussing the origin of General Motors. In 1908 Buick was the largest automobile producer in the US, and the man behind that success was William Durant, who had been reluctant to get into the automobile business initially. Before joining the automotive industry and taking control of Buick after some convincing, Durant had founded a highly successful company that manufactured horse-drawn vehicles. Thanks to the success of Buick, Durant went from being the biggest producer of buggies to the biggest producer of automobiles. On top of that, Durant was able to use the profits from Buick's success to finance the establishment of a new holding company that year as well: General Motors. Buick was then folded into the newly organized company, adding equity. It was the only company to be owned by GM upon its inception. That did not last long, though, as Durant embarked on a series of acquisitions of other vehicle manufacturers, using the proceeds he had earned by selling stock in his new company to fund the purchases. By 1910, he also had Oldsmobile, Cadillac, Oakland (which would be the basis for the formation of Pontiac years later), and a few others under the GM umbrella.
By 1910, however, GM was struggling financially, and stockholders blamed Durant for his aggressive expansionism that brought on a lot of debt. With the company financially overextended, GM's board forced Durant out of his top management position and the company he founded, and banking interests assumed control. Durant left the company but immediately went to work on his comeback, alongside and thanks to a few old colleagues who still believed in his leadership. He obtained a loan shortly after his ouster for a decent sum of money in order to help him in his endeavors, which was cosigned by R.S. McLaughlin. McLaughlin had started the McLaughlin Motor Car Company in 1907, one of the first major automobile manufacturers in Canada, and eventually formed an alliance that year with Durant while he was at Buick. The deal called for Durant to supply Buick motors for the cars, and McLaughlin would build the rest of the car, including the body, for the Canadian marketplace. The automobiles were produced first under the McLaughlin name, then McLaughlin-Buick, then back to McLaughlin, and finally back to Buick, which remains in Canada to this day. The pair entered into this partnership by exchanging an equal share of McLaughlin and Buick stock, and it was with the help of this transaction and McLaughlin - along with the overall success of Buick - that Durant was able to start the General Motors holding company in the first place. At this point, McLaughlin exchanged his Buick stock for General Motors stock, becoming a major shareholder, and subsequently joined the board not long thereafter.
Durant would also enter into a partnership with another former colleague from his Buick days—retired racecar driver Louis Chevrolet (starting Chevy's association with racing early on), whom Durant had hired to drive Buick cars in promotional races years prior and had developed a good friendship with. Durant hoped to use Louis Chevrolet's fame as a driver to bolster his third automotive endeavor. Durant's deal with Chevrolet, who had ventured out on his own a few years back in hopes of building his own car, allowed for Chevrolet to work on a car design at his shop while Durant went looking for more support. In addition, Durant, along with former Buick engine builder Arthur C. Mason, incorporated the Mason Motor Company, leasing space from the Flint Wagon Works plant located in Flint, Michigan. The new operation was to produce four-cylinder engines for the cars to be manufactured by Durant's new, yet-to-be incorporated automobile company. Another former colleague that joined him in his new venture was William Little, who had been a general manager and plant supervisor for Buick. Durant envisioned building two brands of cars, and that second car was to be a four-cylinder car named after Little. Durant's intention was for the Little brand to sell lower-priced cars and compete with the Ford Model T, which had begun to become quite popular. The first production Chevrolet was intended to be more of a larger luxury car.
Later that same year, Durant would go ahead and buy up the assets of the failing Flint Wagon Works, which included the entire plant and its property, goods, and equipment, in exchange for stock in his soon-to-be new company, which had still not been officially incorporated yet. The Flint Wagon Works was the company who had gotten Durant interested in Buick years before. Flint Wagon Works was badly in debt at this point and so it was basically looking to liquidate its assets, settle the outstanding litigation against them, and pay off all of its debts, which included debt that was owed to its president and treasurer from a $1.2 million Little Motor Company stock issue for the Little Motor Company. Shortly afterwards, the Little Motor Car Company was incorporated in Flint and it took over the former FWW facility. The Chevrolet Motor Car Company was then incorporated on November 3, 1911 in Michigan by Durant, Louis Chevrolet, William Little, and Edwin Campbell, who was William Durant's son-in-law.
The First Cars and the Final Ouster of Durant
No actual vehicles were produced by the company in 1911, aside from two prototypes completed by Louis Chevrolet and his team. One was the Little four-cylinder car and the other was the future Chevrolet big six touring car. Production of the "Little Four" as it was called would begin in 1912, as would production on the first Chevrolet "Classic Six" six-cylinder car. When the Chevrolet car was first sold to the public in 1912, it was viewed as too expensive, very heavy, and extremely slow. Durant realized he had a problem on his hands immediately and ordered that the car be re-tooled into a new "Little Six," while retaining the durability of Chevrolet's original design. William Little was put in charge of this project. The re-tooled car was cheaper, more reliable, and able to be delivered to dealers quicker than the original car. The Chevy version was dubbed the "Light Six." This unfortunately led to a watering down of the Little car and the name itself, since it was now seen as similar to Chevrolet and thus redundant. The name "Little" also didn't really convey a majestic vehicle either. In 1913, Chevrolet bought up the assets of the Little Motor Car Company, merged it with Chevrolet, and eventually dropped the nameplate altogether in favor of Chevrolet. The "Little Six" was dropped in 1914 in favor of the "Light Six," and the original "Little Four" ended production in 1915. Little himself would leave Chevrolet and go on to lead another one of Durant's holdings, Sterling, before passing away in 1922, not long after Durant's final ouster from GM.
Two other Chevy vehicles, the Royal Mail roadster and the Baby Grand touring car were released in 1914. The infamous Chevy "bowtie emblem" logo was used for the first time on these vehicles, as well on the "Light Six." Numerous stories abound about the true origin of the logo, including that the design was a stylized Swiss cross in tribute to the homeland of Chevrolet's parents, amongst others. We will just have to be left to wonder what is actually true or not. By 1915, bad blood was simmering between Chevrolet and Durant due to their differing views on the original Chevy car design. Chevrolet felt slighted that his design was thrown to the backburner in favor of the Little-derived four-cylinder version. As a result, Chevrolet sold his share in the company to Durant and went back to driving cars for a few years, including a couple of appearances in the Indianapolis 500. He wound up losing a lifetime's fortune during the Great Depression and had to take up a job as a mechanic in a Chevrolet factory (following, we assume, a highly awkward job interview). He passed away in 1941.
Between 1915 and 1920, a number of events occurred that shaped the future of both Chevy and GM. First, Durant, who had the intention to build Chevrolet's in Canada himself, went back to his friend McLaughlin and offered him the opportunity instead, hoping to put Chevrolet in Canada that way. McLaughlin agreed and the Chevrolet Motor Company of Canada Limited was started, which produced cars that featured Chevy motors and McLaughlin bodies. Thanks to this and the success of its vehicles, especially the Chevrolet Series 490 which was released in 1915, Chevy had become extremely profitable, making Durant quite the wealthy man. This allowed Durant, who still owned some GM stock, to purchase even more shares in his former company and secretly plot his ascension back to the throne of the auto giant. In a last move to regain control, Durant engaged in a stock buy-back campaign with the McLaughlin and DuPont corporations (a large chemical company which, led by its president Pierre S. du Pont, had invested heavily in GM by purchasing stock beginning a few years prior), as well as other stockholders, offering a greater number of shares of Chevrolet stock in exchange for a lesser number of shares of GM stock in order to entice them. GM stock prices were high at the time, but market interest in Chevrolet was off the charts, making the trade very appealing to GM stockholders. Durant eventually was able to purchase enough shares to gain back a controlling interest in his former company, and thus regained ownership in a dramatic coup.
So, in reality, Chevy bought GM, not the other way around. Durant eventually reclaimed his old job and returned as the president of General Motors after the deal was completed, with the backing of du Pont, McLaughlin, and others. As a result of the reverse merger, the General Motors Corporation was incorporated in Delaware and what was the General Motors Holding Company of New Jersey was dissolved (it has once again become the General Motors Company as a result of its bankruptcy and reorganization in 2009). Soon after the takeover was finalized, Chevrolet was also merged into the new GM, becoming a separate division. Also, the Chevrolet Motor Company of Canada Limited and the McLaughlin Car Company were also sold to GM around this time with the condition that McLaughlin stay on and run the new company, and the merging of the two companies would form what is known today as General Motors of Canada Limited.
Durant put Pierre S. du Pont in charge of managing the new GM, and named McLaughlin Director and Vice President; he continued to run General Motors of Canada as well. McLaughlin retired in 1945 but remained on the board of GM for years to come until passing away in the early 1970s. The newly formed entity got off to a quick start in terms of production, launching the Chevrolet Series D in 1918. However, fluctuations in the economy were commonplace during this time and the automobile industry was failing. GM experienced another severe downturn in fortune and therefore, just a couple years after regaining control of the empire he founded, Durant finally lost his grip of GM to the majority shareholders such as du Pont and McLaughlin, and was pushed out of GM once again, this time for good. Pierre S. du Pont became president and agreed to pay off all of Durant's debt in exchange for his leaving the company. Pierre would stay on as president until 1923 when he was replaced by Alfred Sloan, but various du Pont interests would hold large or controlling share holdings in GM until the 1950s, when it was forced to divest itself of its shares thanks to the Clayton Antitrust Act.
Durant would go on to establish a new company called Durant Motors. The new automobile company had one brand initially but, just like he had done with GM, he acquired a range of companies and had a variety of marques targeting different markets. Unfortunately for him, Durant was unable to duplicate his former success, and the company failed by 1933 thanks to the Great Depression and other events that preceded it. By 1936, he was bankrupt and living off of a small pension provided by R.S. McLaughlin, du Pont, etc. as arranged by Sloan on behalf of General Motors. Durant would die in 1947.
Performance Leads Chevy to Icon Status
Following Durant's final ouster from GM, Alfred Sloan ultimately selected Chevrolet as the brand that would be the volume leader of the GM family. Chevy continued to produce affordable and successful cars in the coming decades, launching the Standard Six, for example, in 1933, as the cheapest six-cylinder car on the market. Chevy, Ford, and Plymouth became known as the low-priced three. In the early 1950s, revolutionary models like the Bel Air were released. The style of the car, a convertible with a non-detachable solid roof, would spark a trend that lasted for decades. Production of the vehicle ended in the 1970s, having undergone numerous styling changes since the original. The 1955 model is a particular standout, which is a great example of a car featuring the infamous tailfin styling that was popular during that time. It was a move towards performance, though, that set Chevy on track to becoming the icon it is today.
1953 saw the introduction of the infamous Corvette. With a lightweight, fiberglass body and 150 horsepower engine, the Corvette was primed for success. Since Chevy did not have a manual transmission rated to handle 150 hp, the Corvette came with an automatic Powerglide transmission. Powerglide was first offered in 1950 as the first fully automatic transmission from a low-priced brand, beating Plymouth and Ford to the mark. In 1955, the Corvette got a new boost of power from Chevy's legendary small-block V8 engine. The same engine would go on to become popular with stock car racers, who called it the "Mighty Mouse" engine. Ward's automotive named the Chevy small-block one of the ten best engines of the Twentieth Century. In 1960, a Corvette won the big-bore GT category at Le Mans and 48 years later, in 2008, Corvette beat Ferrari and Porsche in the American Le Mans series to take its eighth Manufacturer's Championship in a row. It's no wonder, then, that the Corvette became a fan favorite. Car and Driver readers selected the Corvette as "Best All Around Car" in every year from 1971 to 1975. The car was also a favorite of NASA astronauts like Alan Shepard and was immortalized in song in Prince's "Little Red Corvette." Subsequent generations of the Corvette included the 1963 Corvette Sting Ray "Split-Window" Coup, which was regarded as possibly the most exciting production car the country had ever experienced at that point in time: the Corvette ZR-1, which featured breathtaking performance, and the 1997 Corvette coupe and the convertible that followed shortly thereafter, which featured a fresh, new structural design.
A few years after the introduction of the Corvette, Chevy released the Impala, whose chief engineer called it a "prestige car within the reach of the average American citizen." The Impala was part of a post-war trend for larger automobiles. The Impala was longer, and wider than its predecessors. It was also lower, a trait that endeared it to low-rider culture. The bigger car called for a bigger engine – the Chevy big-block. The same big-block would come to power Chevy stock cars which set record times at the 1963 Daytona 500. Four years earlier, the Impala itself had been raced at the first Daytona 500. In 1961, the Impala became available with the "Super Sport" package, which included stronger springs and shocks, narrow band tires and either a 348 or a 409 cubic inch displacement big-block engine. The 409 became the subject of a popular Beach Boys' song.
Sales of the Impala SS dropped off as drivers seeking performance cars started to look for smaller models, like Ford's Mustang. This trend would eventually lead Chevy to develop the Camaro. The Impala stayed successful, though, by gracefully bowing out of the performance market, and is still in production to this day. Through the 1970s, the Impala was still Chevy's top-selling model, but over time power and the size of the car decreased. The downsized Impala did win Motor Trend's car of the year award in 1977. More recent Impala models have been popularly used as taxi and police cars. Classic Impalas remain a collector's item however, and the 1964 model is particularly prized in low-rider culture, having been name-dropped by numerous rappers, including Eazy-E in his song "Boyz-N-The-Hood."
As the Impala was leaving the performance market in the mid 1960s, the Camaro was poised to take its place. The Camaro was introduced at a press conference in 1966 and went on sale to the public that same year. When a reporter, puzzled by the name, asked "What is a Camaro?" a Chevy representative responded that it was "a small, vicious animal that eats Mustangs." In the late 1960s, Camaros raced against Pontiac Firebirds (with which they shared a platform and many components), Chevy Challengers, and, yes, Ford Mustangs in the Sports Car Club of America's Trans-Am Sedan Championship. Camaros won in 1968 and 1969. Today, the Camaro is popular among drag racers in the National Hot Rod Association, International Hot Rod Association, and other associations. The Camaro is also in use in stock car racing. In 2013, the Camaro was used by most Chevy teams in NASCAR's Nationwide Series. There has even been a racing series exclusively for Camaro-based stock cars, the Camaro cup series, since 1975 in Sweden. The current generation of Camaro, launched in 2010 and inspired by the design of the 1969 model, is being raced in the Grand Am road racing series. Subsequent generations of the Camaro also included the Z28, which was released in 1993 and featured completely new and extremely smooth styling. It served as the Pace Car of the Indy 500 that year.
Two other vehicles that helped to define the brand in the United States were the 1970 Chevrolet El Camino SS and the 1970 Chevrolet Chevelle SS. The Chevy El Camino "passenger-car pickup" first appeared in 1959. This edition, along with the 1960 model, was based on the full-size Chevy. The vehicle went on a three-year hiatus after the 1960 model but returned for 1964. The 1964 model was unlike the previous version, as it was a derivative of the intermediate sized 1964 Chevrolet Chevelle, a model which was released for the first time that same year. The El Camino was restyled again in 1968, and featured a sleek look as well as the recognizable pickup bed. That same year, the El Camino finally became available with the Super Sport package, giving buyers the additional muscle car options that had been offered for the Chevelle SS starting a few years earlier. The 1970 Chevy El Camino SS, though, was truly the ultimate El Camino of the muscle car era, and helped to further solidify Chevy's legendary performance status.
In addition to the 1970 Chevy El Camino SS, Chevy released perhaps the most legendary of all Chevy Super Sport cars, the 1970 Chevelle SS. While the Chevelle SS had represented Chevrolet's entry into the muscle car battle years prior, this new version, which featured a 454-cid big-block engine (the first GM intermediated sized car to include an engine larger than 400 cid) was its crowning glory. The power of this engine could launch the SS 454 to 100 mph in about 13 seconds. The Chevelle would become one of Chevrolet's most successful nameplates, and body styles would vary over the years (like many of Chevy's vehicles) to include coupes, sedans, convertibles and station wagons. The nameplate would be dropped following the 1977 year and a downsizing, and was replaced with the Malibu nameplate, which is still in existence today. We could go on and on about other Chevy models up until this period, but that would likely require days of your time. To keep it short, other notable models include the Chevy Nomad, Monte Carlo, Astro van, Caprice, Cavalier, Celebrity, Beretta, and Corsica.
Not all Chevys have been hits throughout the years though. For example, there is the Chevy Vega, which was released in the 1970s to very positive praise initially, winning numerous awards including Motor Trend's Car of the Year award. However, the buying public soon questioned the quality of the car, and it became widely known for its wide range of problems related to safety, engineering, reliability, etc. Chevy recalled the vehicle a few times and attempted to upgrade the design, but eventually it cut its losses and production ended following the 1977 year. The problems with the car did a fair amount of damage to the reputation of both Chevy and GM in the years to come and criticisms of the car remain to this day. Numerous automotive magazines and websites have included the Chevy Vega in their list of worst cars of all time.
The 1990s, 2000s, and Today
Despite Chevy's proud heritage in performance car design, by 1997, Chevy trucks were outselling Chevy cars. Chevy had been producing the C/K series since 1960 and other pickups before that, as well as an early precursor to Sport Utility Vehicles in the Suburban, launched in 1936, but the S10 may be Chevy's lasting impact on the American truck market. Designed in response to demand for smaller vehicles following 1973's oil crisis, the S10 was the first compact pickup from one of the big three American automakers. Although it was designed for practical use, it's more comfortable alongside the Corvette and the Camaro then you might first think. Five-time NASCAR Sprint Cup Driver's Champion Jimmie Johnson has raced S10's. An electric-powered S10 variant has also made its mark in motor sport. At the Pike's Peak Hill Climb, it won the Super Stock Truck Class in 1998 and 1999 and the High Tech Truck Class in 2000. This, in turn, set the stage for Chevy's electric car, the Volt. The car would go on to become the top selling plug-in electric car in the United States, and has won numerous industry awards since.
In 2009, GM went through a Chapter 11 reorganization as a result of massive financial problems, bailed out by the U.S. Government. When it emerged, Chevrolet was still standing as one of GM's core brands. Today, the division is recovering from that economic downturn and has operations in over a hundred countries across the globe. The global automaker currently sells a wide range of vehicles, many of which we have already mentioned, such as the Volt, Impala, Suburban, Camaro, Corvette, and Malibu. In addition to those, other current models include cars such as the Chevrolet Cruze; crossovers and SUVs such as the Chevy Equinox, Traverse, and Tahoe; and trucks and vans such as the Chevy Colorado, Silverado, Express and the Chevy Avalanche, which has been discontinued following the conclusion 2013.
Chevy has undeniably earned a spot in the American pop-culture consciousness. What other automaker is a favorite of astronauts and taxi-fleets, racers and police officers, nine-to-fivers and rock 'n rollers? What other automaker has inspired songs by the likes of Bruce Springsteen, ZZ Top, Charlie Daniels, and Cheryl Crow, or an entire racing series dedicated to one model-line? Ironically, even though Will Durant's desire to build affordable cars may have given Chevy early financial success, it was a dedication to performance, which Louis Chevrolet would have been proud of, that set the brand apart. The two men's visions seem to have converged into what a Motor Trend writer described as "a car that offered more for the money than you'd expect." It's that combination of accessability and excellence that earned Chevy a spot among such American icons as baseball, hot dogs, apple pie, NASCAR, NASA, Rock, Rap, and so on and so on…
Need Chevy Parts?
"Baseball, hot dogs, apple pie and Chevrolet" were the all-American values extolled by a 1970's Chevy Ad campaign. Fans loved the ad campaign so much that Chevy brought it back in 2012. They also stamped the image of a baseball bat, a hot dog, and an apple pie into the floor of every 1990 through 1996 Corvette Convertible. It's behind the passenger seat, and all you have to do is pull up the carpet to find it. Go ahead and give it a try if you own one! But scavenger hunts aside, Chevrolet has positioned itself as an all-American automobile company. Iconic Chevy models like the Impala, Corvette, and Camaro are as much a piece of Americana as much as, well, baseball, hot dogs, and apple pie! Chevy might even do well to add motorsport and rock 'n' roll to its list of American values when you consider the influence it has had on both. Today, Chevy produces and sells a wide range of vehicles, from subcompact cars and powerful trucks to vans and SUVs, and are sold all over the world.
For over 100 years Chevrolet has been known for its well performing and powerful cars and trucks, whether it be for sport or work. But like all things, nothing lasts forever and parts fail for one reason or another. At 1A Auto, it is our mission to supply you with the right parts you need to keep your Chevy car, truck, van or SUV working in tip top shape, at a great discount. Simply put, if you are in need of a replacement part for your Chevy vehicle, you've come to the right place. You'll find a large selection of new, high quality aftermarket Chevy auto parts, including headlights, tail lights, weatherstripping, mirrors, door handles, exhaust manifolds, radiators, and more, as well as genuine OEM replacement parts—the very same ones you would receive if purchased from your local dealer, but without the inflated cost. However, we don't only just sell replacement Chevy parts online here at 1A Auto; we also carry a selection of new and performance parts such as high flow air filters for your Chevy truck or car as well.
Our product development team spends over 8,000 hours a year researching the best Chevy auto parts, and they are carefully selected by our trained engineers so you can rest assured that you are getting the correct, high quality part you need for your car, truck, van or SUV, at a discount price. If we wouldn't put the part in our own vehicles, we won't sell them to anyone else. A new aftermarket replacement Chevy part from 1A Auto will save you 30-50% on average over a comparable new OEM replacement Chevy part that you would get at a dealership, and our new aftermarket Chevy parts are also extremely durable and reliable. Don't overpay for Chevy parts and save yourself from a lot of potential headaches by shopping at 1A Auto.
You can shop for all of your Chevy car, truck, van, and SUV parts online and buy safely and securely right here on our website, or you can call our customer service toll free at 888-844-3393 if you have any questions about any of our parts, or to buy over the phone. With over 150 years combined experience, 1A Auto's customer service representatives are the most qualified to answer your questions about all of our new, aftermarket, genuine OEM, and performance Chevrolet parts. Our representatives answer 99.9% of phone calls in less than one minute and emails are responded to within the hour because we know you need answers quickly to get your beloved Chevy back in working order again. We also know you want your part fast for the same reason; 98% of in stock Chevy auto parts ship from our warehouse within one business day so that you can get back on the road in no time, and all ground shipping in the continental US is completely free. And, in the unlikely case that you are unhappy with your Chevy auto part for any reason, 1A Auto also offers the only No Hassle return policy for unused items in the industry. Simply put, our competitors can't beat the 1A Advantage. Don't just take it from us - take it from over 50,000 satisfied customers!
Look no further than 1A Auto for your aftermarket, original equipment (OE) replacement, new and performance Chevy auto parts and get your car, truck, van or SUV the new parts it needs today from Chevy enthusiasts just like you! If you happen to be an enthusiastic Chevy owner, have a deep passion for Chevrolet vehicles, or just want to learn more about the automobile manufacturer, continue reading below for a detailed look at the brand's history and some of its past and present models.
Over 3,500
Installation
Videos
---
Watch the 1A Auto Videos
We're here to help
888-844-3393
hablamos español: 866-401-3393
Customer Feedback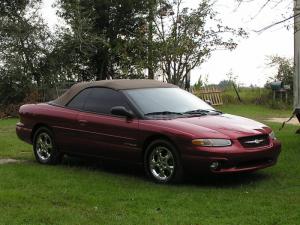 "Thanks for the fast reliable service. Great price, and the headlights were as good as oem or better!!! Keep up the good work..."
- Dwuan M.
---
Read More
Chevy is a registered trademark of General Motors Company. 1A Auto is not affiliated with or sponsored by Chevy or General Motors Company.
See all trademarks
.