WEZTS00003-Turn Signal Switch
Replaces
Turn Signal Switch Wells Vehicle Electronics SW324 - WEZTS00003
WEZTS00003
This Turn Signal switch is a new, aftermarket replacement. It's just what you need to get your vehicle in good working order again!
Specifications:
Mounts in Steering Column
Controls the following functions:

Turn Signal
Hazard Switch (Knob is not included)

Replaces dealer part numbers: 1893588, 1997983, 1997988, 1995963, 1995975, 1995976, 1995906, 3747203, 3747794, 3229970, 322970, J3229970, D6208A, D6225, D6208, D6276, D6222, D6308D, 56007255, 56002011, 8956002011
Exact fit
No cutting or splicing necessary
Built to strict quality control standards
10 terminal connection
This switch makes great replacement and has good cost savings over a dealer unit.
Returns Note:
Our electrical and electronic parts are subject to strict quality control testing. Once the item has been installed or plugged in, it is no longer eligible for a refund. The item may be eligible for replacement, only if it is found to have a manufacturing defect. Before purchasing, please ensure proper diagnosis of the failed original part is performed.
Lifetime Warranty
This item is backed by a Limited Lifetime Warranty. In the event this item should fail due to manufacturing defects during intended use, we will exchange the part free of charge (excludes shipping charges) for the original purchaser.
Browse 1 question
Browse 1 question and 1 answer
Does this part also control wipers?
BEST ANSWER:
Hello, Sorry but these are lights controls only as far as we know.
Vehicle Fit
1978-1980 American Motors AMX Turn Signal Switch Wells Vehicle Electronics SW324
1978-1982 American Motors Concord Turn Signal Switch Wells Vehicle Electronics SW324
1980-1988 American Motors Eagle Turn Signal Switch Wells Vehicle Electronics SW324
1977-1978 American Motors Gremlin Turn Signal Switch Wells Vehicle Electronics SW324
1977 American Motors Hornet Turn Signal Switch Wells Vehicle Electronics SW324
1977-1978 American Motors Matador Turn Signal Switch Wells Vehicle Electronics SW324
1977-1980 American Motors Pacer Turn Signal Switch Wells Vehicle Electronics SW324
1979-1983 American Motors Spirit Turn Signal Switch Wells Vehicle Electronics SW324
1977-1988 Buick Century Turn Signal Switch for Models without Cornering Lights Wells Vehicle Electronics SW324
1977-1989 Buick Electra Turn Signal Switch for Models without Cornering Lights Wells Vehicle Electronics SW324
1985-1989 Buick Estate Wagon Turn Signal Switch for Models without Cornering Lights Wells Vehicle Electronics SW324
1984-1987 Buick Grand National Turn Signal Switch for Models without Cornering Lights Wells Vehicle Electronics SW324
1977-1989 Buick LeSabre Turn Signal Switch for Models without Cornering Lights Wells Vehicle Electronics SW324
1977-1979 Buick Opel Turn Signal Switch for Models without Cornering Lights Wells Vehicle Electronics SW324
1977-1987 Buick Regal Turn Signal Switch for Models without Cornering Lights Wells Vehicle Electronics SW324
1977-1985 Buick Riviera Turn Signal Switch for Models without Cornering Lights Wells Vehicle Electronics SW324
1975-1986 Buick Skyhawk Turn Signal Switch for Models without Cornering Lights Wells Vehicle Electronics SW324
1987 Buick Skyhawk Turn Signal Switch Wells Vehicle Electronics SW324
1977-1985 Buick Skylark Turn Signal Switch for Models without Cornering Lights Wells Vehicle Electronics SW324
1986-1987 Buick Skylark Turn Signal Switch Wells Vehicle Electronics SW324
1985-1987 Buick Somerset Turn Signal Switch for Models without Cornering Lights Wells Vehicle Electronics SW324
1986-1987 Cadillac Cimarron Turn Signal Switch Wells Vehicle Electronics SW324
1985-1993 Chevy Astro Turn Signal Switch Wells Vehicle Electronics SW324
1984-1994 Chevy Blazer Full Size Turn Signal Switch Wells Vehicle Electronics SW324
1984-1985 Chevy Blazer S10 Turn Signal Switch without Tilt Steering Wheel Wells Vehicle Electronics SW324
1986-1993 Chevy Blazer S10 Turn Signal Switch Wells Vehicle Electronics SW324
1984-1986 Chevy C10 Truck Turn Signal Switch Wells Vehicle Electronics SW324
1988-1994 Chevy C1500 Truck Turn Signal Switch Wells Vehicle Electronics SW324
1984-1986 Chevy C20 Truck Turn Signal Switch Wells Vehicle Electronics SW324
1988-1994 Chevy C2500 Truck Turn Signal Switch Wells Vehicle Electronics SW324
1984-1986 Chevy C30 Truck Turn Signal Switch Wells Vehicle Electronics SW324
1988-1994 Chevy C3500 Truck Turn Signal Switch Wells Vehicle Electronics SW324
1979-1983 Chevy Camaro Turn Signal Switch for Models without Cornering Lights Wells Vehicle Electronics SW324
1984 Chevy Camaro Turn Signal Switch without Tilt Steering Wheel Wells Vehicle Electronics SW324
1988 Chevy Camaro Turn Signal Switch Wells Vehicle Electronics SW324
1990-2002 Chevy Camaro Turn Signal Switch Wells Vehicle Electronics SW324
1979-1988 Chevy Caprice Turn Signal Switch for Models without Cornering Lights Wells Vehicle Electronics SW324
1989 Chevy Caprice Turn Signal Switch for Models with Factory Installed Security System Wells Vehicle Electronics SW324
1991-1993 Chevy Caprice Turn Signal Switch for Models with Factory Installed Security System Wells Vehicle Electronics SW324
1982-1986 Chevy Cavalier Turn Signal Switch for Models without Cornering Lights Wells Vehicle Electronics SW324
1982-1986 Chevy Celebrity Turn Signal Switch for Models without Cornering Lights Wells Vehicle Electronics SW324
1987-1988 Chevy Celebrity Turn Signal Switch Wells Vehicle Electronics SW324
1977 Chevy Chevelle Turn Signal Switch for Models without Cornering Lights Wells Vehicle Electronics SW324
1979-1986 Chevy Chevette Turn Signal Switch for Models without Cornering Lights Wells Vehicle Electronics SW324
1987 Chevy Chevette Turn Signal Switch Wells Vehicle Electronics SW324
1994 Chevy Corsica Turn Signal Switch without Tilt Steering Wheel Wells Vehicle Electronics SW324
1977-1978 Chevy Corvette Turn Signal Switch for Models with Tilt Steering Wells Vehicle Electronics SW324
1979-1982 Chevy Corvette Turn Signal Switch for Models without Cornering Lights Wells Vehicle Electronics SW324
1984-1988 Chevy Corvette Turn Signal Switch for Models without Cornering Lights Wells Vehicle Electronics SW324
1977-1985 Chevy El Camino Turn Signal Switch for Models without Cornering Lights Wells Vehicle Electronics SW324
1986-1987 Chevy El Camino Turn Signal Switch without Tilt Steering Wheel Wells Vehicle Electronics SW324
1979-1984 Chevy Impala Turn Signal Switch for Models without Cornering Lights Wells Vehicle Electronics SW324
1984-1986 Chevy K10 Truck Turn Signal Switch Wells Vehicle Electronics SW324
1988-1994 Chevy K1500 Truck Turn Signal Switch Wells Vehicle Electronics SW324
1984-1986 Chevy K20 Truck Turn Signal Switch Wells Vehicle Electronics SW324
1988-1994 Chevy K2500 Truck Turn Signal Switch Wells Vehicle Electronics SW324
1984-1986 Chevy K30 Truck Turn Signal Switch Wells Vehicle Electronics SW324
1988-1994 Chevy K3500 Truck Turn Signal Switch Wells Vehicle Electronics SW324
1987-1995 Chevy LLV (Postal Truck) Turn Signal Switch Wells Vehicle Electronics SW324
1979-1982 Chevy LUV Pickup Turn Signal Switch for Models without Cornering Lights Wells Vehicle Electronics SW324
1990-1996 Chevy Lumina APV Turn Signal Switch Wells Vehicle Electronics SW324
1977-1983 Chevy Malibu Turn Signal Switch for Models without Cornering Lights Wells Vehicle Electronics SW324
1977-1988 Chevy Monte Carlo Turn Signal Switch for Models without Cornering Lights Wells Vehicle Electronics SW324
1977-1980 Chevy Monza Turn Signal Switch for Models without Cornering Lights Wells Vehicle Electronics SW324
1977-1979 Chevy Nova Turn Signal Switch for Models without Cornering Lights Wells Vehicle Electronics SW324
1987 Chevy R1500 Truck Turn Signal Switch Wells Vehicle Electronics SW324
1987-1989 Chevy R2500 Truck Turn Signal Switch Wells Vehicle Electronics SW324
1987-1991 Chevy R3500 Truck Turn Signal Switch Wells Vehicle Electronics SW324
1982-1993 Chevy S10 Pickup Turn Signal Switch Wells Vehicle Electronics SW324
1985-1986 Chevy Spectrum Turn Signal Switch for Models without Cornering Lights Wells Vehicle Electronics SW324
1984-1986 Chevy Suburban C10 Turn Signal Switch Wells Vehicle Electronics SW324
1992-1994 Chevy Suburban C1500 Turn Signal Switch Wells Vehicle Electronics SW324
1984-1986 Chevy Suburban C20 Turn Signal Switch Wells Vehicle Electronics SW324
1984-1986 Chevy Suburban K10 Turn Signal Switch Wells Vehicle Electronics SW324
1992-1994 Chevy Suburban K1500 Turn Signal Switch Wells Vehicle Electronics SW324
1984-1986 Chevy Suburban K20 Turn Signal Switch Wells Vehicle Electronics SW324
1992-1994 Chevy Suburban K2500 Turn Signal Switch Wells Vehicle Electronics SW324
1987-1988 Chevy Suburban R10 Turn Signal Switch Wells Vehicle Electronics SW324
1987-1988 Chevy Suburban R20 Turn Signal Switch Wells Vehicle Electronics SW324
1989-1991 Chevy Suburban R2500 Turn Signal Switch Wells Vehicle Electronics SW324
1987-1988 Chevy Suburban V10 Turn Signal Switch Wells Vehicle Electronics SW324
1989-1991 Chevy Suburban V1500 Turn Signal Switch Wells Vehicle Electronics SW324
1987-1988 Chevy Suburban V20 Turn Signal Switch Wells Vehicle Electronics SW324
1989-1991 Chevy Suburban V2500 Turn Signal Switch Wells Vehicle Electronics SW324
1987 Chevy V1500 Truck Turn Signal Switch Wells Vehicle Electronics SW324
1987 Chevy V2500 Truck Turn Signal Switch Wells Vehicle Electronics SW324
1987-1991 Chevy V3500 Truck Turn Signal Switch Wells Vehicle Electronics SW324
1990 Chevy Van - P Series Forward Control Turn Signal Switch without Tilt Steering Wheel (excluding Motorhome Models) Wells Vehicle Electronics SW324
1991-1999 Chevy Van - P Series Forward Control P30 Turn Signal Switch without Tilt Steering Wheel (excluding Motorhome Models) Wells Vehicle Electronics SW324
1984-1993 Chevy Van G-Series G10 Turn Signal Switch Wells Vehicle Electronics SW324
1984-1993 Chevy Van G-Series G20 Turn Signal Switch Wells Vehicle Electronics SW324
1984-1993 Chevy Van G-Series G30 Turn Signal Switch Wells Vehicle Electronics SW324
1978-1980 Dodge CB300 Cutaway Cab Turn Signal Switch Wells Vehicle Electronics SW324
1978-1980 Dodge Van Turn Signal Switch Wells Vehicle Electronics SW324
1984-1994 GMC C1500 Truck Turn Signal Switch Wells Vehicle Electronics SW324
1984-1994 GMC C2500 Truck Turn Signal Switch Wells Vehicle Electronics SW324
1984-1994 GMC C3500 Truck Turn Signal Switch Wells Vehicle Electronics SW324
1978-1985 GMC Caballero Turn Signal Switch for Models without Cornering Lights Wells Vehicle Electronics SW324
1986-1987 GMC Caballero Turn Signal Switch without Tilt Steering Wheel Wells Vehicle Electronics SW324
1984-1991 GMC Jimmy Full Size Turn Signal Switch Wells Vehicle Electronics SW324
1984-1985 GMC Jimmy S-15 Turn Signal Switch without Tilt Steering Wheel Wells Vehicle Electronics SW324
1986-1993 GMC Jimmy S-15 Turn Signal Switch Wells Vehicle Electronics SW324
1984-1994 GMC K1500 Truck Turn Signal Switch Wells Vehicle Electronics SW324
1984-1994 GMC K2500 Truck Turn Signal Switch Wells Vehicle Electronics SW324
1987 GMC R1500 Truck Turn Signal Switch Wells Vehicle Electronics SW324
1987-1989 GMC R2500 Truck Turn Signal Switch Wells Vehicle Electronics SW324
1987-1991 GMC R3500 Truck Turn Signal Switch Wells Vehicle Electronics SW324
1984-1985 GMC S-15 Pickup Turn Signal Switch without Tilt Steering Wheel Wells Vehicle Electronics SW324
1986-1990 GMC S-15 Pickup Turn Signal Switch Wells Vehicle Electronics SW324
1991-1993 GMC S-15 Sonoma Turn Signal Switch Wells Vehicle Electronics SW324
1985-1993 GMC Safari Turn Signal Switch Wells Vehicle Electronics SW324
1974-1977 GMC Sprint Turn Signal Switch Wells Vehicle Electronics SW324
1984-1986 GMC Suburban C1500 Turn Signal Switch Wells Vehicle Electronics SW324
1992-1994 GMC Suburban C1500 Turn Signal Switch Wells Vehicle Electronics SW324
1984-1986 GMC Suburban C2500 Turn Signal Switch Wells Vehicle Electronics SW324
1992-1994 GMC Suburban C2500 Turn Signal Switch Wells Vehicle Electronics SW324
1984-1986 GMC Suburban K1500 Turn Signal Switch Wells Vehicle Electronics SW324
1992-1994 GMC Suburban K1500 Turn Signal Switch Wells Vehicle Electronics SW324
1984-1986 GMC Suburban K2500 Turn Signal Switch Wells Vehicle Electronics SW324
1992-1994 GMC Suburban K2500 Turn Signal Switch Wells Vehicle Electronics SW324
1987-1991 GMC Suburban R1500 Turn Signal Switch Wells Vehicle Electronics SW324
1987-1991 GMC Suburban R2500 Turn Signal Switch Wells Vehicle Electronics SW324
1987-1991 GMC Suburban V1500 Turn Signal Switch Wells Vehicle Electronics SW324
1987-1991 GMC Suburban V2500 Turn Signal Switch Wells Vehicle Electronics SW324
1991 GMC Syclone Turn Signal Switch Wells Vehicle Electronics SW324
1992-1993 GMC Typhoon Turn Signal Switch Wells Vehicle Electronics SW324
1987 GMC V1500 Truck Turn Signal Switch Wells Vehicle Electronics SW324
1987 GMC V2500 Truck Turn Signal Switch Wells Vehicle Electronics SW324
1987-1991 GMC V3500 Truck Turn Signal Switch Wells Vehicle Electronics SW324
1984-1993 GMC Van G3500 Turn Signal Switch Wells Vehicle Electronics SW324
1984-1993 GMC Van G2500 Turn Signal Switch Wells Vehicle Electronics SW324
1984-1993 GMC Van G1500 Turn Signal Switch Wells Vehicle Electronics SW324
1990 GMC Van - P Series Forward Control P3500 Turn Signal Switch without Tilt Steering Wheel (excluding Motorhome Models) Wells Vehicle Electronics SW324
1991-1999 GMC Van - P Series Forward Control P3500 Turn Signal Switch without Tilt Steering Wheel (excluding Motorhome Models) Wells Vehicle Electronics SW324
1992-1994 GMC Yukon Turn Signal Switch Wells Vehicle Electronics SW324
1977-1983 Jeep CJ5 Turn Signal Switch Wells Vehicle Electronics SW324
1977-1986 Jeep CJ7 Turn Signal Switch Wells Vehicle Electronics SW324
1977-1994 Jeep Cherokee Turn Signal Switch Wells Vehicle Electronics SW324
1986-1992 Jeep Comanche (MJ) Turn Signal Switch Wells Vehicle Electronics SW324
1984-1993 Jeep Grand Wagoneer Turn Signal Switch Wells Vehicle Electronics SW324
1977-1988 Jeep J Series Pickup (SJ) J10 Turn Signal Switch Wells Vehicle Electronics SW324
1977-1990 Jeep Wagoneer Turn Signal Switch Wells Vehicle Electronics SW324
1987-1995 Jeep Wrangler Turn Signal Switch Wells Vehicle Electronics SW324
1977-1987 Olds 98 Turn Signal Switch for Models without Cornering Lights Wells Vehicle Electronics SW324
1991-1993 Olds Bravada Turn Signal Switch Wells Vehicle Electronics SW324
1985-1987 Olds Calais Turn Signal Switch for Models without Cornering Lights Wells Vehicle Electronics SW324
1982-1988 Olds Ciera Turn Signal Switch for Models without Cornering Lights Wells Vehicle Electronics SW324
1977-1985 Olds Custom Cruiser Turn Signal Switch for Models without Cornering Lights Wells Vehicle Electronics SW324
1986-1990 Olds Custom Cruiser Turn Signal Switch without Tilt Steering Wheel Wells Vehicle Electronics SW324
1977-1987 Olds Cutlass Turn Signal Switch for Models without Cornering Lights Wells Vehicle Electronics SW324
1978-1984 Olds Cutlass Calais Turn Signal Switch for Models without Cornering Lights Wells Vehicle Electronics SW324
1980-1983 Olds Cutlass Cruiser Turn Signal Switch for Models without Cornering Lights Wells Vehicle Electronics SW324
1987-1988 Olds Cutlass Cruiser Turn Signal Switch for Models without Cornering Lights Wells Vehicle Electronics SW324
1977-1988 Olds Cutlass Supreme RWD Turn Signal Switch for Models without Cornering Lights Wells Vehicle Electronics SW324
1977-1987 Olds Delta 88 Turn Signal Switch for Models without Cornering Lights Wells Vehicle Electronics SW324
1977-1987 Olds Delta 88-Royale Turn Signal Switch for Models without Cornering Lights Wells Vehicle Electronics SW324
1982-1987 Olds Firenza Turn Signal Switch Wells Vehicle Electronics SW324
1977-1984 Olds Omega Turn Signal Switch for Models without Cornering Lights Wells Vehicle Electronics SW324
1990-1992 Olds Silhouette Turn Signal Switch Wells Vehicle Electronics SW324
1993 Olds Silhouette Turn Signal Switch for Models without Cruise Control Wells Vehicle Electronics SW324
1994-1996 Olds Silhouette Turn Signal Switch Wells Vehicle Electronics SW324
1977-1980 Olds Starfire Turn Signal Switch for Models without Cornering Lights Wells Vehicle Electronics SW324
1977-1985 Olds Toronado Turn Signal Switch for Models without Cornering Lights Wells Vehicle Electronics SW324
1977 Olds Vista Cruiser Turn Signal Switch Wells Vehicle Electronics SW324
1978-1980 Plymouth Van - Full Size Turn Signal Switch Wells Vehicle Electronics SW324
1978-1980 Plymouth Voyager Turn Signal Switch Wells Vehicle Electronics SW324
1983-1987 Pontiac 1000 Turn Signal Switch Wells Vehicle Electronics SW324
1983-1984 Pontiac 2000 Turn Signal Switch Wells Vehicle Electronics SW324
1982-1985 Pontiac 6000 Turn Signal Switch Wells Vehicle Electronics SW324
1986-1988 Pontiac 6000 Turn Signal Switch for Models without Cruise Control Wells Vehicle Electronics SW324
1977-1982 Pontiac Acadian Turn Signal Switch for Models without Cornering Lights Wells Vehicle Electronics SW324
1977 Pontiac Astre Turn Signal Switch for Models without Cornering Lights Wells Vehicle Electronics SW324
1986-1987 Pontiac Bonneville Turn Signal Switch for Models without Cornering Lights Wells Vehicle Electronics SW324
1977-1981 Pontiac Catalina Turn Signal Switch for Models without Cornering Lights Wells Vehicle Electronics SW324
1984-1988 Pontiac Fiero Turn Signal Switch for Models without Cornering Lights Wells Vehicle Electronics SW324
1980-1986 Pontiac Firebird Turn Signal Switch for Models without Cornering Lights Wells Vehicle Electronics SW324
1987-1988 Pontiac Firebird Turn Signal Switch for Models without Cruise Control Wells Vehicle Electronics SW324
1990-2002 Pontiac Firebird Turn Signal Switch Wells Vehicle Electronics SW324
1980 Pontiac Grand Am Turn Signal Switch for Models without Cornering Lights Wells Vehicle Electronics SW324
1985-1986 Pontiac Grand Am Turn Signal Switch for Models without Cornering Lights Wells Vehicle Electronics SW324
1987 Pontiac Grand Am Turn Signal Switch Wells Vehicle Electronics SW324
1977-1986 Pontiac Grand Prix Turn Signal Switch for Models without Cornering Lights Wells Vehicle Electronics SW324
1987 Pontiac Grand Prix Turn Signal Switch without Tilt Steering Wheel Wells Vehicle Electronics SW324
1982-1984 Pontiac J2000 Turn Signal Switch for Models without Cornering Lights Wells Vehicle Electronics SW324
1977-1981 Pontiac LeMans Turn Signal Switch for Models without Cornering Lights Wells Vehicle Electronics SW324
1983-1986 Pontiac Parisienne Turn Signal Switch for Models without Cornering Lights Wells Vehicle Electronics SW324
1978-1984 Pontiac Phoenix Turn Signal Switch for Models without Cornering Lights Wells Vehicle Electronics SW324
1987-1989 Pontiac Safari Turn Signal Switch without Tilt Steering Wheel Wells Vehicle Electronics SW324
1978-1980 Pontiac Sunbird Turn Signal Switch for Models without Cornering Lights Wells Vehicle Electronics SW324
1984-1986 Pontiac Sunbird Turn Signal Switch for Models without Cornering Lights Wells Vehicle Electronics SW324
1993-1994 Pontiac Sunbird Turn Signal Switch for Models with Tilt Steering Wells Vehicle Electronics SW324
1981-1987 Pontiac T1000 Turn Signal Switch for Models without Cornering Lights Wells Vehicle Electronics SW324
1990-1996 Pontiac Trans Sport Turn Signal Switch Wells Vehicle Electronics SW324
1977 Pontiac Ventura Turn Signal Switch Wells Vehicle Electronics SW324
This part replaces:
Wells Vehicle Electronics SW324
OE # 1995963
OE # J3229970
OE # 3747794
Part #: WEZTS00003
Order must be placed by 4pm ET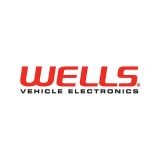 Brand #: SW324