1ATBK00063-Timing Chain Set
Replaces
Timing Chain Set - 1ATBK00063
1ATBK00063
This timing chain and component kit is just what you need to keep your GM Chevy GMC Truck in good running order.
Our timing belt or chain sets come from a company that is committed to supplying components that are engineered and manufactured under strict quality control procedures. They are leaders in timing component quality which provides you with the highest quality parts available on the market. They are an importer and supplier of high quality timing system products manufactured by both OEM and aftermarket manufacturers that understand quality standards. The distinct difference between them and other companies is that they are consistently supplying the highest level of quality components that is in demand from ASE Certified Mechanics everywhere!
The parts that you will receive in this kit are the same superior quality parts that the high level competition engine rebuilding shops call for and use everday. So do not settle for lesser quality parts when it comes to engine repair. Only go for the best knowing that 1A Auto has already done the research for you on the highest quality supplier available!
This high quality, timing chain set, contains the following pieces and has the following specifications:
(1) - Primary Timing Chain - 46 Link (silent type)
(1) - Cam Sprocket - 36 Teeth
(1) - Crankshaft Sprocket - 18 Teeth
Fits the following GM engines as listed:

V6 4.3L OHV (8th Vin Digit B or Z) LB4, LU2

These 4.3L engines do not use a balance shaft

V8 5.0L 305ci OHV (8th Vin Digit M) L30
V8 5.7L 350ci OHV (8th Vin Digit R) L31

This is the wide tooth (.400") application
For models with 4L80E Automatic Transmission (AT)
Please note: This timing chain kit is designed for the professional installer. It does not come with any installation instructions. If you do not have a service manual, please consult a professional mechanic prior to installing this kit.
Most car manufacturers recommend changing your timing chain between 50,000 and 70,000 miles (consult your owner's manual to see what your specific manufacturer suggests).
Item Condition: New

Lifetime Warranty
This item is backed by a Limited Lifetime Warranty. In the event this item should fail due to manufacturing defects during intended use, we will exchange the part free of charge (excludes shipping charges) for the original purchaser.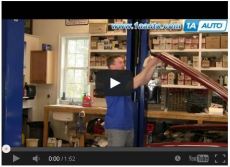 Tools needed for replacement:
Air Powered Tools

3/8 Inch Air Impact Gun

General Tools

Hammer
Drain Pan
Razor Blade / Gasket Scraper
Funnel

Materials, Fluids, and Supplies

Paper Towels
Gasket Adhesive
Anti-Freeze
Brake Parts Cleaner

Pliers, Cutters & misc Wrenches

Channel-Lock Pliers
Adjustable Wrench

Ratchets & Related

Torque Wrench
3/8 Inch Drive Ratchet

Screwdrivers & Related

Flat Blade Screwdriver

Sockets - Metric

Complete Metric Socket Set

Specialty Tools

2 Jaw Gear Puller
Harmonic Balancer Puller
Harmonic Balancer Holding Tool
3 Jaw Gear Puller
Timeing chain set
thank you a1auto for a speedy deliver and thank you for the video instructions on YouTube the video was very helpful and in-depth I was able to change the parts and get the Tahoe running without spending a bunch of money on mechanics fees i will be shopping for parts in the future at a1auto.com
Customer Q&A
Ask a question to 1A Auto customers who purchased the product
No questions have been asked about this item.
| Year | Make | Model | Description |
| --- | --- | --- | --- |
| 1999-2000 | Cadillac | Escalade | Cadillac Escalade Timing Chain Set V8 5.7L (8th Vin Digit R) with 4L80E 4 Speed Automatic Transmission |
| 1987-1994 | Chevy | Astro | Chevy Astro Timing Chain Set V6 4.3L (8th Vin Digit Z) |
| 1990-1991 | Chevy | Astro | Chevy Astro Timing Chain Set V6 4.3L (8th Vin Digit B) |
| 1988-1994 | Chevy | Blazer S10 | Chevy Blazer S10 Timing Chain Set V6 4.3L (8th Vin Digit Z) |
| 1988-1989 | Chevy | Blazer S10 | Chevy Blazer S10 Timing Chain Set V6 4.3L (8th Vin Digit B) |
| 1988-1995 | Chevy | C1500 Truck | Chevy C1500 Truck Timing Chain Set V6 4.3L |
| 1988-1995 | Chevy | C2500 Truck | Chevy C2500 Truck Timing Chain Set V6 4.3L |
| 1996-1998 | Chevy | C2500 Truck | Chevy C2500 Truck Timing Chain Set V8 5.0L |
| 1996-2000 | Chevy | C2500 Truck | Chevy C2500 Truck Timing Chain Set V8 5.7L |
| 1989-1990 | Chevy | Caprice | Chevy Caprice Timing Chain Set V6 4.3L (8th Vin Digit Z) |
| 1992-1993 | Chevy | Caprice | Chevy Caprice Timing Chain Set V6 4.3L (8th Vin Digit Z) |
| 1988-1991 | Chevy | Corvette | Chevy Corvette Timing Chain Set V8 5.7L (8th Vin Digit 8) |
| 1987 | Chevy | El Camino | Chevy El Camino Timing Chain Set V6 4.3L (8th Vin Digit Z) |
| 1996-2002 | Chevy | Express 1500 Van | Chevy Express 1500 Van Timing Chain Set V8 5.0L (8th Vin Digit M) |
| 1996-2002 | Chevy | Express 1500 Van | Chevy Express 1500 Van Timing Chain Set V8 5.7L (8th Vin Digit R) with 4L80E 4 Speed Automatic Transmission |
| 1996-2002 | Chevy | Express 2500 Van | Chevy Express 2500 Van Timing Chain Set V8 5.0L (8th Vin Digit M) |
| 1996-2002 | Chevy | Express 2500 Van | Chevy Express 2500 Van Timing Chain Set V8 5.7L (8th Vin Digit R) with 4L80E 4 Speed Automatic Transmission |
| 1996-2002 | Chevy | Express 3500 Van | Chevy Express 3500 Van Timing Chain Set V8 5.7L (8th Vin Digit R) with 4L80E 4 Speed Automatic Transmission |
| 1987-1995 | Chevy | G10 | Chevy G10 Timing Chain Set V6 4.3L (8th Vin Digit Z) |
| 1987-1995 | Chevy | G20 | Chevy G20 Timing Chain Set V6 4.3L (8th Vin Digit Z) |
| 1987-1996 | Chevy | G30 | Chevy G30 Timing Chain Set V6 4.3L (8th Vin Digit Z) |
| 1988-1995 | Chevy | K1500 Truck | Chevy K1500 Truck Timing Chain Set V6 4.3L |
| 1988-1995 | Chevy | K2500 Truck | Chevy K2500 Truck Timing Chain Set V6 4.3L |
| 1996-2000 | Chevy | K2500 Truck | Chevy K2500 Truck Timing Chain Set V8 5.7L |
| 1996-1998 | Chevy | K2500 Truck | Chevy K2500 Truck Timing Chain Set V8 5.0L |
| 1990-1992 | Chevy | P30 | Chevy P30 Timing Chain Set V6 4.3L (8th Vin Digit B) |
| 1990-1993 | Chevy | P30 | Chevy P30 Timing Chain Set V6 4.3L (8th Vin Digit Z) |
| 1988-1995 | Chevy | S10 Pickup | Chevy S10 Pickup Timing Chain Set V6 4.3L (8th Vin Digit Z) |
| 1996-1999 | Chevy | Suburban C1500 | Chevy Suburban C1500 Timing Chain Set (8th Vin Digit R) with 4L80E 4 Speed Automatic Transmission V8 5.7L |
| 1996-1999 | Chevy | Suburban C2500 | Chevy Suburban C2500 Timing Chain Set (8th Vin Digit R) with 4L80E 4 Speed Automatic Transmission V8 5.7L |
| 1996-1999 | Chevy | Suburban K1500 | Chevy Suburban K1500 Timing Chain Set (8th Vin Digit R) with 4L80E 4 Speed Automatic Transmission V8 5.7L |
| 1996-1999 | Chevy | Suburban K2500 | Chevy Suburban K2500 Timing Chain Set (8th Vin Digit R) with 4L80E 4 Speed Automatic Transmission V8 5.7L |
| 1996-2000 | Chevy | Tahoe | Chevy Tahoe Timing Chain Set V8 5.7L (8th Vin Digit R) with 4L80E 4 Speed Automatic Transmission |
| 1988-1995 | GMC | C1500 Truck | GMC C1500 Truck Timing Chain Set V6 4.3L |
| 1988-1995 | GMC | C2500 Truck | GMC C2500 Truck Timing Chain Set V6 4.3L (8th Vin Digit Z) |
| 1988-1995 | GMC | C2500 Truck | GMC C2500 Truck Timing Chain Set V6 4.3L |
| 1996-2000 | GMC | C2500 Truck | GMC C2500 Truck Timing Chain Set V8 5.7L |
| 1996-1998 | GMC | C2500 Truck | GMC C2500 Truck Timing Chain Set V8 5.0L |
| 1996-2000 | GMC | C3500 Truck | GMC C3500 Truck Timing Chain Set V8 5.7L |
| 1987 | GMC | Caballero | GMC Caballero Timing Chain Set V6 4.3L (8th Vin Digit Z) |
| 1987-1995 | GMC | G1500 | GMC G1500 Timing Chain Set V6 4.3L (8th Vin Digit Z) |
| 1987-1995 | GMC | G2500 | GMC G2500 Timing Chain Set V6 4.3L (8th Vin Digit Z) |
| 1987-1996 | GMC | G3500 | GMC G3500 Timing Chain Set V6 4.3L (8th Vin Digit Z) |
| 1988-1994 | GMC | Jimmy S-15 | GMC Jimmy S-15 Timing Chain Set V6 4.3L (8th Vin Digit Z) |
| 1988-1989 | GMC | Jimmy S-15 | GMC Jimmy S-15 Timing Chain Set V6 4.3L (8th Vin Digit B) |
| 1988-1995 | GMC | K1500 Truck | GMC K1500 Truck Timing Chain Set V6 4.3L |
| 1988-1995 | GMC | K2500 Truck | GMC K2500 Truck Timing Chain Set V6 4.3L (8th Vin Digit Z) |
| 1988-1995 | GMC | K2500 Truck | GMC K2500 Truck Timing Chain Set V6 4.3L |
| 1996-1998 | GMC | K2500 Truck | GMC K2500 Truck Timing Chain Set V8 5.0L |
| 1996-2000 | GMC | K2500 Truck | GMC K2500 Truck Timing Chain Set V8 5.7L |
| 1996-2000 | GMC | K3500 Truck | GMC K3500 Truck Timing Chain Set V8 5.7L |
| 1990-1992 | GMC | P3500 | GMC P3500 Timing Chain Set V6 4.3L (8th Vin Digit B) |
| 1990-1993 | GMC | P3500 | GMC P3500 Timing Chain Set V6 4.3L (8th Vin Digit Z) |
| 1988-1990 | GMC | S-15 Pickup | GMC S-15 Pickup Timing Chain Set V6 4.3L (8th Vin Digit Z) |
| 1991-1995 | GMC | S-15 Sonoma | GMC S-15 Sonoma Timing Chain Set V6 4.3L (8th Vin Digit Z) |
| 1987-1994 | GMC | Safari | GMC Safari Timing Chain Set V6 4.3L (8th Vin Digit Z) |
| 1990-1991 | GMC | Safari | GMC Safari Timing Chain Set V6 4.3L (8th Vin Digit B) |
| 1996-2002 | GMC | Savana 1500 Van | GMC Savana 1500 Van Timing Chain Set V8 5.0L (8th Vin Digit M) |
| 1996-2002 | GMC | Savana 1500 Van | GMC Savana 1500 Van Timing Chain Set V8 5.7L (8th Vin Digit R) with 4L80E 4 Speed Automatic Transmission |
| 1996-2002 | GMC | Savana 2500 Van | GMC Savana 2500 Van Timing Chain Set V8 5.7L (8th Vin Digit R) with 4L80E 4 Speed Automatic Transmission |
| 1996-2002 | GMC | Savana 2500 Van | GMC Savana 2500 Van Timing Chain Set V8 5.0L (8th Vin Digit M) |
| 1996-2002 | GMC | Savana 3500 Van | GMC Savana 3500 Van Timing Chain Set V8 5.7L (8th Vin Digit R) with 4L80E 4 Speed Automatic Transmission |
| 1996-1999 | GMC | Suburban C1500 | GMC Suburban C1500 Timing Chain Set V8 5.7L (8th Vin Digit R) with 4L80E 4 Speed Automatic Transmission |
| 1996-1999 | GMC | Suburban C2500 | GMC Suburban C2500 Timing Chain Set V8 5.7L (8th Vin Digit R) with 4L80E 4 Speed Automatic Transmission |
| 1996-1999 | GMC | Suburban K1500 | GMC Suburban K1500 Timing Chain Set V8 5.7L (8th Vin Digit R) with 4L80E 4 Speed Automatic Transmission |
| 1996-1999 | GMC | Suburban K2500 | GMC Suburban K2500 Timing Chain Set V8 5.7L (8th Vin Digit R) with 4L80E 4 Speed Automatic Transmission |
| 1996-2000 | GMC | Yukon | GMC Yukon Timing Chain Set V8 5.7L (8th Vin Digit R) with 4L80E 4 Speed Automatic Transmission |
| 1991-1992 | Oldsmobile | Bravada | Olds Bravada Timing Chain Set V6 4.3L (8th Vin Digit Z) |
| 1987 | Pontiac | Grand Prix | Pontiac Grand Prix Timing Chain Set V6 4.3L (8th Vin Digit Z) |
Part #: 1ATBK00063
Order must be placed by 4pm ET
Get it in: 2 - 4 Business Days
Want it sooner? Choose Next Day Air at Checkout