1AACD00049-Relay
Replaces
Relay ACDelco D1786C - 1AACD00049
1AACD00049
This Multi-fit relay features:
Square or Rectangular Shape
4 Blade Terminal
Direct replacement
Mounts in many different locations depending on applications
Protects many different functions
Some models require more than one
Our electrical and electronic parts are subject to strict quality control testing. Please ensure proper diagnosis of this item before purchasing as the item cannot be returned once installed or plugged in.
Item Condition: New

Lifetime Warranty
This item is backed by a Limited Lifetime Warranty. In the event this item should fail due to manufacturing defects during intended use, we will exchange the part free of charge (excludes shipping charges) for the original purchaser.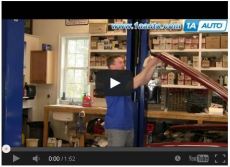 step : Removing the Electrical Relay (0:29)

Lift off the fuse box cover
Pull off the relay you are replacing by hand

step : Installing the New Electrical Relay (0:40)

Push the new relay into its spot
Put on the fuse box cover
Tools needed for replacement:
1A - No Tools Needed

No Tools Needed
There are no reviews for this item.
Customer Q&A
Ask a question to 1A Auto customers who purchased the product
No questions have been asked about this item.
| Year | Make | Model | Description |
| --- | --- | --- | --- |
| 1997-1999 | Buick | Century | Buick Century Relay V6 3.1L (8th Vin Digit M) ACDelco D1786C |
| 1997-1999 | Buick | Century | Buick Century Relay V6 3.1L (8th Vin Digit M) ACDelco D1786C |
| 1997-1998 | Buick | Century | Buick Century Relay V6 3.1L (8th Vin Digit M) ACDelco D1786C |
| 2000-2004 | Buick | Century | Buick Century Relay for Models with V6 3.1L (8th Vin Digit J) ACDelco D1786C |
| 2000-2004 | Buick | Century | Buick Century Relay for Models with V6 3.1L (8th Vin Digit J) ACDelco D1786C |
| 2001-2004 | Buick | Century | Buick Century Relay for Models with V6 3.1L (8th Vin Digit J) ACDelco D1786C |
| 1994-1995 | Buick | LeSabre | Buick LeSabre Relay for Models with V6 3.8L (8th Vin Digit L) ACDelco D1786C |
| 1994-1995 | Buick | LeSabre | Buick LeSabre Relay for Models with V6 3.8L (8th Vin Digit L) ACDelco D1786C |
| 1994-1995 | Buick | LeSabre | Buick LeSabre Relay for Models with V6 3.8L (8th Vin Digit L) ACDelco D1786C |
| 1995 | Buick | LeSabre | Buick LeSabre Relay for Models with V6 3.8L (8th Vin Digit L) ACDelco D1786C |
| 1996-2004 | Buick | LeSabre | Buick LeSabre Relay V6 3.8L (8th Vin Digit K) ACDelco D1786C |
| 1996-1999 | Buick | LeSabre | Buick LeSabre Relay V6 3.8L (8th Vin Digit K) ACDelco D1786C |
| 1996-2000 | Buick | LeSabre | Buick LeSabre Relay V6 3.8L (8th Vin Digit K) ACDelco D1786C |
| 1996-1999 | Buick | LeSabre | Buick LeSabre Relay V6 3.8L (8th Vin Digit K) ACDelco D1786C |
| 2000-2004 | Buick | LeSabre | Buick LeSabre Relay V6 3.8L (8th Vin Digit K) ACDelco D1786C |
| 2001-2004 | Buick | LeSabre | Buick LeSabre Relay V6 3.8L (8th Vin Digit K) ACDelco D1786C |
| 2001-2004 | Buick | LeSabre | Buick LeSabre Relay V6 3.8L (8th Vin Digit K) ACDelco D1786C |
| 2004 | Buick | LeSabre | Buick LeSabre Relay V6 3.8L (8th Vin Digit K) ACDelco D1786C |
| 1994-1995 | Buick | Park Avenue | Buick Park Avenue Relay for Models with V6 3.8L (8th Vin Digit 1) ACDelco D1786C |
| 1994-2004 | Buick | Park Avenue | Buick Park Avenue Relay for Models with V6 3.8L (8th Vin Digit 1) ACDelco D1786C |
| 1994-1996 | Buick | Park Avenue | Buick Park Avenue Relay for Models with V6 3.8L (8th Vin Digit 1) ACDelco D1786C |
| 1994-2004 | Buick | Park Avenue | Buick Park Avenue Relay for Models with V6 3.8L (8th Vin Digit 1) ACDelco D1786C |
| 1994 | Buick | Park Avenue | Buick Park Avenue Relay for Models with V6 3.8L (8th Vin Digit L) ACDelco D1786C |
| 1994 | Buick | Park Avenue | Buick Park Avenue Relay for Models with V6 3.8L (8th Vin Digit L) ACDelco D1786C |
| 1994 | Buick | Park Avenue | Buick Park Avenue Relay for Models with V6 3.8L (8th Vin Digit L) ACDelco D1786C |
| 1994 | Buick | Park Avenue | Buick Park Avenue Relay for Models with V6 3.8L (8th Vin Digit L) ACDelco D1786C |
| 1995 | Buick | Park Avenue | Buick Park Avenue Relay V6 3.8L (8th Vin Digit K) ACDelco D1786C |
| 1995-2004 | Buick | Park Avenue | Buick Park Avenue Relay V6 3.8L (8th Vin Digit K) ACDelco D1786C |
| 1995 | Buick | Park Avenue | Buick Park Avenue Relay for Models with V6 3.8L (8th Vin Digit 1) ACDelco D1786C |
| 1995 | Buick | Park Avenue | Buick Park Avenue Relay for Models with V6 3.8L (8th Vin Digit 1) ACDelco D1786C |
| 1995-2004 | Buick | Park Avenue | Buick Park Avenue Relay V6 3.8L (8th Vin Digit K) ACDelco D1786C |
| 1995-1996 | Buick | Park Avenue | Buick Park Avenue Relay V6 3.8L (8th Vin Digit K) ACDelco D1786C |
| 1995 | Buick | Park Avenue | Buick Park Avenue Relay for Models with V6 3.8L (8th Vin Digit 1) ACDelco D1786C |
| 1995 | Buick | Park Avenue | Buick Park Avenue Relay V6 3.8L (8th Vin Digit K) ACDelco D1786C |
| 1995 | Buick | Park Avenue | Buick Park Avenue Relay V6 3.8L (8th Vin Digit K) ACDelco D1786C |
| 1995 | Buick | Park Avenue | Buick Park Avenue Relay V6 3.8L (8th Vin Digit K) ACDelco D1786C |
| 1996 | Buick | Park Avenue | Buick Park Avenue Relay V6 3.8L (8th Vin Digit K) ACDelco D1786C |
| 1996 | Buick | Park Avenue | Buick Park Avenue Relay for Models with V6 3.8L (8th Vin Digit 1) ACDelco D1786C |
| 1997-2004 | Buick | Park Avenue | Buick Park Avenue Relay V6 3.8L (8th Vin Digit K) ACDelco D1786C |
| 1997-2004 | Buick | Park Avenue | Buick Park Avenue Relay V6 3.8L (8th Vin Digit K) ACDelco D1786C |
| 1997-2005 | Buick | Park Avenue | Buick Park Avenue Relay V6 3.8L (8th Vin Digit K) ACDelco D1786C |
| 1997-2005 | Buick | Park Avenue | Buick Park Avenue Relay for Models with V6 3.8L (8th Vin Digit 1) ACDelco D1786C |
| 1997-2004 | Buick | Park Avenue | Buick Park Avenue Relay for Models with V6 3.8L (8th Vin Digit 1) ACDelco D1786C |
| 1997-2004 | Buick | Park Avenue | Buick Park Avenue Relay for Models with V6 3.8L (8th Vin Digit 1) ACDelco D1786C |
| 1997-2004 | Buick | Park Avenue | Buick Park Avenue Relay for Models with V6 3.8L (8th Vin Digit 1) ACDelco D1786C |
| 1997-2004 | Buick | Park Avenue | Buick Park Avenue Relay V6 3.8L (8th Vin Digit K) ACDelco D1786C |
| 1994 | Buick | Regal | Buick Regal Relay for Models with V6 3.8L (8th Vin Digit L) ACDelco D1786C |
| 1994 | Buick | Regal | Buick Regal Relay V6 3.1L (8th Vin Digit M) ACDelco D1786C |
| 1995 | Buick | Regal | Buick Regal Relay for Models with V6 3.8L (8th Vin Digit L) ACDelco D1786C |
| 1995-1996 | Buick | Regal | Buick Regal Relay V6 3.1L (8th Vin Digit M) ACDelco D1786C |
| 1996 | Buick | Regal | Buick Regal Relay V6 3.8L (8th Vin Digit K) ACDelco D1786C |
| 1996-2000 | Buick | Regal | Buick Regal Relay V6 3.8L (8th Vin Digit K) ACDelco D1786C |
| 1996 | Buick | Regal | Buick Regal Relay V6 3.1L (8th Vin Digit M) ACDelco D1786C |
| 1997-2000 | Buick | Regal | Buick Regal Relay for Models with V6 3.8L (8th Vin Digit 1) ACDelco D1786C |
| 1997-2002 | Buick | Regal | Buick Regal Relay for Models with V6 3.8L (8th Vin Digit 1) ACDelco D1786C |
| 1997-2002 | Buick | Regal | Buick Regal Relay for Models with V6 3.8L (8th Vin Digit 1) ACDelco D1786C |
| 1997-2002 | Buick | Regal | Buick Regal Relay V6 3.8L (8th Vin Digit K) ACDelco D1786C |
| 1997-2002 | Buick | Regal | Buick Regal Relay V6 3.8L (8th Vin Digit K) ACDelco D1786C |
| 2001-2003 | Buick | Regal | Buick Regal Relay for Models with V6 3.8L (8th Vin Digit 1) ACDelco D1786C |
| 2001-2003 | Buick | Regal | Buick Regal Relay V6 3.8L (8th Vin Digit K) ACDelco D1786C |
| 1995 | Buick | Riviera | Buick Riviera Relay for Models with V6 3.8L (8th Vin Digit 1) ACDelco D1786C |
| 1995-1999 | Buick | Riviera | Buick Riviera Relay for Models with V6 3.8L (8th Vin Digit 1) ACDelco D1786C |
| 1995-1999 | Buick | Riviera | Buick Riviera Relay for Models with V6 3.8L (8th Vin Digit 1) ACDelco D1786C |
| 1995-1999 | Buick | Riviera | Buick Riviera Relay for Models with V6 3.8L (8th Vin Digit 1) ACDelco D1786C |
| 1995-1996 | Buick | Riviera | Buick Riviera Relay for Models with V6 3.8L (8th Vin Digit 1) ACDelco D1786C |
| 1995-1999 | Buick | Riviera | Buick Riviera Relay for Models with V6 3.8L (8th Vin Digit 1) ACDelco D1786C |
| 1995 | Buick | Riviera | Buick Riviera Relay for Models with V6 3.8L (8th Vin Digit 1) ACDelco D1786C |
| 1995 | Buick | Riviera | Buick Riviera Relay V6 3.8L (8th Vin Digit K) ACDelco D1786C |
| 1995-1996 | Buick | Riviera | Buick Riviera Relay V6 3.8L (8th Vin Digit K) ACDelco D1786C |
| 1995-1997 | Buick | Riviera | Buick Riviera Relay V6 3.8L (8th Vin Digit K) ACDelco D1786C |
| 1995-1997 | Buick | Riviera | Buick Riviera Relay V6 3.8L (8th Vin Digit K) ACDelco D1786C |
| 1995-1997 | Buick | Riviera | Buick Riviera Relay V6 3.8L (8th Vin Digit K) ACDelco D1786C |
| 1995-1997 | Buick | Riviera | Buick Riviera Relay V6 3.8L (8th Vin Digit K) ACDelco D1786C |
| 1995 | Buick | Riviera | Buick Riviera Relay V6 3.8L (8th Vin Digit K) ACDelco D1786C |
| 1996-1999 | Buick | Riviera | Buick Riviera Relay for Models with V6 3.8L (8th Vin Digit 1) ACDelco D1786C |
| 1996 | Buick | Riviera | Buick Riviera Relay for Models with V6 3.8L (8th Vin Digit 1) ACDelco D1786C |
| 1996-1997 | Buick | Riviera | Buick Riviera Relay V6 3.8L (8th Vin Digit K) ACDelco D1786C |
| 1996 | Buick | Riviera | Buick Riviera Relay V6 3.8L (8th Vin Digit K) ACDelco D1786C |
| 1994 | Buick | Roadmaster | Buick Roadmaster Relay for Models with V8 5.7L (8th Vin Digit P) ACDelco D1786C |
| 1995-1996 | Buick | Roadmaster | Buick Roadmaster Relay for Models with V8 5.7L (8th Vin Digit P) ACDelco D1786C |
| 1996-1999 | Cadillac | Deville | Cadillac Deville Relay for Models with V8 4.6L (8th Vin Digit 9) ACDelco D1786C |
| 1996-2004 | Cadillac | Deville | Cadillac Deville Relay for Models with V8 4.6L (8th Vin Digit Y) ACDelco D1786C |
| 1996-2003 | Cadillac | Deville | Cadillac Deville Relay for Models with V8 4.6L (8th Vin Digit Y) ACDelco D1786C |
| 1996-2000 | Cadillac | Deville | Cadillac Deville Relay for Models with V8 4.6L (8th Vin Digit Y) ACDelco D1786C |
| 1996-2001 | Cadillac | Deville | Cadillac Deville Relay for Models with V8 4.6L (8th Vin Digit Y) ACDelco D1786C |
| 1996-2004 | Cadillac | Deville | Cadillac Deville Relay for Models with V8 4.6L (8th Vin Digit Y) ACDelco D1786C |
| 1996 | Cadillac | Deville | Cadillac Deville Relay for Models with V8 4.6L (8th Vin Digit 9) ACDelco D1786C |
| 1996-2004 | Cadillac | Deville | Cadillac Deville Relay for Models with V8 4.6L (8th Vin Digit 9) ACDelco D1786C |
| 1996-2003 | Cadillac | Deville | Cadillac Deville Relay for Models with V8 4.6L (8th Vin Digit 9) ACDelco D1786C |
| 1996-2004 | Cadillac | Deville | Cadillac Deville Relay for Models with V8 4.6L (8th Vin Digit 9) ACDelco D1786C |
| 1996-2000 | Cadillac | Deville | Cadillac Deville Relay for Models with V8 4.6L (8th Vin Digit 9) ACDelco D1786C |
| 1996-2001 | Cadillac | Deville | Cadillac Deville Relay for Models with V8 4.6L (8th Vin Digit 9) ACDelco D1786C |
| 1996-2004 | Cadillac | Deville | Cadillac Deville Relay for Models with V8 4.6L (8th Vin Digit 9) ACDelco D1786C |
| 1996 | Cadillac | Deville | Cadillac Deville Relay for Models with V8 4.6L (8th Vin Digit 9) ACDelco D1786C |
| 1996-2004 | Cadillac | Deville | Cadillac Deville Relay for Models with V8 4.6L (8th Vin Digit 9) ACDelco D1786C |
| 1996-2004 | Cadillac | Deville | Cadillac Deville Relay for Models with V8 4.6L (8th Vin Digit 9) ACDelco D1786C |
| 1996-1999 | Cadillac | Deville | Cadillac Deville Relay for Models with V8 4.6L (8th Vin Digit Y) ACDelco D1786C |
| 1996 | Cadillac | Deville | Cadillac Deville Relay for Models with V8 4.6L (8th Vin Digit Y) ACDelco D1786C |
| 1996-2004 | Cadillac | Deville | Cadillac Deville Relay for Models with V8 4.6L (8th Vin Digit Y) ACDelco D1786C |
| 1996-2004 | Cadillac | Deville | Cadillac Deville Relay for Models with V8 4.6L (8th Vin Digit Y) ACDelco D1786C |
| 1996-2004 | Cadillac | Deville | Cadillac Deville Relay for Models with V8 4.6L (8th Vin Digit Y) ACDelco D1786C |
| 1996 | Cadillac | Deville | Cadillac Deville Relay for Models with V8 4.6L (8th Vin Digit Y) ACDelco D1786C |
| 1997-2004 | Cadillac | Deville | Cadillac Deville Relay for Models with V8 4.6L (8th Vin Digit 9) ACDelco D1786C |
| 1997-2000 | Cadillac | Deville | Cadillac Deville Relay for Models with V8 4.6L (8th Vin Digit 9) ACDelco D1786C |
| 1997-2000 | Cadillac | Deville | Cadillac Deville Relay for Models with V8 4.6L (8th Vin Digit 9) ACDelco D1786C |
| 1997-2004 | Cadillac | Deville | Cadillac Deville Relay for Models with V8 4.6L (8th Vin Digit Y) ACDelco D1786C |
| 1997-2004 | Cadillac | Deville | Cadillac Deville Relay for Models with V8 4.6L (8th Vin Digit 9) ACDelco D1786C |
| 1997-2000 | Cadillac | Deville | Cadillac Deville Relay for Models with V8 4.6L (8th Vin Digit Y) ACDelco D1786C |
| 1997-2004 | Cadillac | Deville | Cadillac Deville Relay for Models with V8 4.6L (8th Vin Digit Y) ACDelco D1786C |
| 1997-2000 | Cadillac | Deville | Cadillac Deville Relay for Models with V8 4.6L (8th Vin Digit Y) ACDelco D1786C |
| 1998-2001 | Cadillac | Deville | Cadillac Deville Relay for Models with V8 4.6L (8th Vin Digit 9) ACDelco D1786C |
| 1998-2003 | Cadillac | Deville | Cadillac Deville Relay for Models with V8 4.6L (8th Vin Digit 9) ACDelco D1786C |
| 1998-1999 | Cadillac | Deville | Cadillac Deville Relay for Models with V8 4.6L (8th Vin Digit 9) ACDelco D1786C |
| 1998-1999 | Cadillac | Deville | Cadillac Deville Relay for Models with V8 4.6L (8th Vin Digit 9) ACDelco D1786C |
| 1998-2001 | Cadillac | Deville | Cadillac Deville Relay for Models with V8 4.6L (8th Vin Digit Y) ACDelco D1786C |
| 1998-1999 | Cadillac | Deville | Cadillac Deville Relay for Models with V8 4.6L (8th Vin Digit Y) ACDelco D1786C |
| 1998-2003 | Cadillac | Deville | Cadillac Deville Relay for Models with V8 4.6L (8th Vin Digit Y) ACDelco D1786C |
| 1998-1999 | Cadillac | Deville | Cadillac Deville Relay for Models with V8 4.6L (8th Vin Digit Y) ACDelco D1786C |
| 2000-2004 | Cadillac | Deville | Cadillac Deville Relay for Models with V8 4.6L (8th Vin Digit 9) ACDelco D1786C |
| 2000-2004 | Cadillac | Deville | Cadillac Deville Relay for Models with V8 4.6L (8th Vin Digit 9) ACDelco D1786C |
| 2000-2001 | Cadillac | Deville | Cadillac Deville Relay for Models with V8 4.6L (8th Vin Digit 9) ACDelco D1786C |
| 2000 | Cadillac | Deville | Cadillac Deville Relay for Models with V8 4.6L (8th Vin Digit 9) ACDelco D1786C |
| 2000-2001 | Cadillac | Deville | Cadillac Deville Relay for Models with V8 4.6L (8th Vin Digit 9) ACDelco D1786C |
| 2000-2002 | Cadillac | Deville | Cadillac Deville Relay for Models with V8 4.6L (8th Vin Digit 9) ACDelco D1786C |
| 2000-2004 | Cadillac | Deville | Cadillac Deville Relay for Models with V8 4.6L (8th Vin Digit 9) ACDelco D1786C |
| 2000-2001 | Cadillac | Deville | Cadillac Deville Relay for Models with V8 4.6L (8th Vin Digit 9) ACDelco D1786C |
| 2000-2001 | Cadillac | Deville | Cadillac Deville Relay for Models with V8 4.6L (8th Vin Digit Y) ACDelco D1786C |
| 2000-2004 | Cadillac | Deville | Cadillac Deville Relay for Models with V8 4.6L (8th Vin Digit Y) ACDelco D1786C |
| 2000-2004 | Cadillac | Deville | Cadillac Deville Relay for Models with V8 4.6L (8th Vin Digit Y) ACDelco D1786C |
| 2000-2002 | Cadillac | Deville | Cadillac Deville Relay for Models with V8 4.6L (8th Vin Digit Y) ACDelco D1786C |
| 2000-2001 | Cadillac | Deville | Cadillac Deville Relay for Models with V8 4.6L (8th Vin Digit Y) ACDelco D1786C |
| 2000-2004 | Cadillac | Deville | Cadillac Deville Relay for Models with V8 4.6L (8th Vin Digit Y) ACDelco D1786C |
| 2000-2001 | Cadillac | Deville | Cadillac Deville Relay for Models with V8 4.6L (8th Vin Digit Y) ACDelco D1786C |
| 2000 | Cadillac | Deville | Cadillac Deville Relay for Models with V8 4.6L (8th Vin Digit Y) ACDelco D1786C |
| 2001-2002 | Cadillac | Deville | Cadillac Deville Relay for Models with V8 4.6L (8th Vin Digit 9) ACDelco D1786C |
| 2001-2004 | Cadillac | Deville | Cadillac Deville Relay for Models with V8 4.6L (8th Vin Digit 9) ACDelco D1786C |
| 2001 | Cadillac | Deville | Cadillac Deville Relay for Models with V8 4.6L (8th Vin Digit 9) ACDelco D1786C |
| 2001-2004 | Cadillac | Deville | Cadillac Deville Relay for Models with V8 4.6L (8th Vin Digit 9) ACDelco D1786C |
| 2001 | Cadillac | Deville | Cadillac Deville 6th Vin Digit 9 Relay V8 4.6L ACDelco D1786C |
| 2001 | Cadillac | Deville | Cadillac Deville 6th Vin Digit 9 Relay V8 4.6L ACDelco D1786C |
| 2001 | Cadillac | Deville | Cadillac Deville 6th Vin Digit 9 Relay V8 4.6L ACDelco D1786C |
| 2001 | Cadillac | Deville | Cadillac Deville 6th Vin Digit 9 Relay V8 4.6L ACDelco D1786C |
| 2001 | Cadillac | Deville | Cadillac Deville 6th Vin Digit 9 Relay V8 4.6L ACDelco D1786C |
| 2001 | Cadillac | Deville | Cadillac Deville 6th Vin Digit 9 Relay V8 4.6L ACDelco D1786C |
| 2001-2004 | Cadillac | Deville | Cadillac Deville Relay for Models with V8 4.6L (8th Vin Digit Y) ACDelco D1786C |
| 2001-2002 | Cadillac | Deville | Cadillac Deville Relay for Models with V8 4.6L (8th Vin Digit Y) ACDelco D1786C |
| 2001 | Cadillac | Deville | Cadillac Deville Relay for Models with V8 4.6L (8th Vin Digit Y) ACDelco D1786C |
| 2001-2004 | Cadillac | Deville | Cadillac Deville Relay for Models with V8 4.6L (8th Vin Digit Y) ACDelco D1786C |
| 2002-2004 | Cadillac | Deville | Cadillac Deville Relay for Models with V8 4.6L (8th Vin Digit 9) ACDelco D1786C |
| 2002-2004 | Cadillac | Deville | Cadillac Deville Relay for Models with V8 4.6L (8th Vin Digit Y) ACDelco D1786C |
| 2003-2004 | Cadillac | Deville | Cadillac Deville Relay for Models with V8 4.6L (8th Vin Digit 9) ACDelco D1786C |
| 2003-2004 | Cadillac | Deville | Cadillac Deville Relay for Models with V8 4.6L (8th Vin Digit Y) ACDelco D1786C |
| 1996-2001 | Cadillac | Eldorado | Cadillac Eldorado Relay for Models with V8 4.6L (8th Vin Digit 9) ACDelco D1786C |
| 1996-2001 | Cadillac | Eldorado | Cadillac Eldorado Relay for Models with V8 4.6L (8th Vin Digit 9) ACDelco D1786C |
| 1996-1999 | Cadillac | Eldorado | Cadillac Eldorado Relay for Models with V8 4.6L (8th Vin Digit 9) ACDelco D1786C |
| 1996 | Cadillac | Eldorado | Cadillac Eldorado Relay for Models with V8 4.6L (8th Vin Digit 9) ACDelco D1786C |
| 1996-2001 | Cadillac | Eldorado | Cadillac Eldorado Relay for Models with V8 4.6L (8th Vin Digit 9) ACDelco D1786C |
| 1996 | Cadillac | Eldorado | Cadillac Eldorado Relay for Models with V8 4.6L (8th Vin Digit 9) ACDelco D1786C |
| 1996-1999 | Cadillac | Eldorado | Cadillac Eldorado Relay for Models with V8 4.6L (8th Vin Digit 9) ACDelco D1786C |
| 1996-2001 | Cadillac | Eldorado | Cadillac Eldorado Relay for Models with V8 4.6L (8th Vin Digit 9) ACDelco D1786C |
| 1996-2000 | Cadillac | Eldorado | Cadillac Eldorado Relay for Models with V8 4.6L (8th Vin Digit 9) ACDelco D1786C |
| 1996-2001 | Cadillac | Eldorado | Cadillac Eldorado Relay for Models with V8 4.6L (8th Vin Digit 9) ACDelco D1786C |
| 1996-2002 | Cadillac | Eldorado | Cadillac Eldorado Relay for Models with V8 4.6L (8th Vin Digit 9) ACDelco D1786C |
| 1996-1999 | Cadillac | Eldorado | Cadillac Eldorado Relay for Models with V8 4.6L (8th Vin Digit 9) ACDelco D1786C |
| 1996-2001 | Cadillac | Eldorado | Cadillac Eldorado Relay for Models with V8 4.6L (8th Vin Digit Y) ACDelco D1786C |
| 1996-2000 | Cadillac | Eldorado | Cadillac Eldorado Relay for Models with V8 4.6L (8th Vin Digit Y) ACDelco D1786C |
| 1996-2001 | Cadillac | Eldorado | Cadillac Eldorado Relay for Models with V8 4.6L (8th Vin Digit Y) ACDelco D1786C |
| 1996-2002 | Cadillac | Eldorado | Cadillac Eldorado Relay for Models with V8 4.6L (8th Vin Digit Y) ACDelco D1786C |
| 1996-2001 | Cadillac | Eldorado | Cadillac Eldorado Relay for Models with V8 4.6L (8th Vin Digit Y) ACDelco D1786C |
| 1996 | Cadillac | Eldorado | Cadillac Eldorado Relay for Models with V8 4.6L (8th Vin Digit Y) ACDelco D1786C |
| 1996 | Cadillac | Eldorado | Cadillac Eldorado Relay for Models with V8 4.6L (8th Vin Digit Y) ACDelco D1786C |
| 1996-1999 | Cadillac | Eldorado | Cadillac Eldorado Relay for Models with V8 4.6L (8th Vin Digit Y) ACDelco D1786C |
| 1996-2001 | Cadillac | Eldorado | Cadillac Eldorado Relay for Models with V8 4.6L (8th Vin Digit Y) ACDelco D1786C |
| 1996-2001 | Cadillac | Eldorado | Cadillac Eldorado Relay for Models with V8 4.6L (8th Vin Digit Y) ACDelco D1786C |
| 1996-1999 | Cadillac | Eldorado | Cadillac Eldorado Relay for Models with V8 4.6L (8th Vin Digit Y) ACDelco D1786C |
| 1996-1999 | Cadillac | Eldorado | Cadillac Eldorado Relay for Models with V8 4.6L (8th Vin Digit Y) ACDelco D1786C |
| 1997-2000 | Cadillac | Eldorado | Cadillac Eldorado Relay for Models with V8 4.6L (8th Vin Digit 9) ACDelco D1786C |
| 1997-2001 | Cadillac | Eldorado | Cadillac Eldorado Relay for Models with V8 4.6L (8th Vin Digit 9) ACDelco D1786C |
| 1997-2000 | Cadillac | Eldorado | Cadillac Eldorado Relay for Models with V8 4.6L (8th Vin Digit 9) ACDelco D1786C |
| 1997-2000 | Cadillac | Eldorado | Cadillac Eldorado Relay for Models with V8 4.6L (8th Vin Digit Y) ACDelco D1786C |
| 1997-2001 | Cadillac | Eldorado | Cadillac Eldorado Relay for Models with V8 4.6L (8th Vin Digit Y) ACDelco D1786C |
| 1997-2000 | Cadillac | Eldorado | Cadillac Eldorado Relay for Models with V8 4.6L (8th Vin Digit Y) ACDelco D1786C |
| 1998-1999 | Cadillac | Eldorado | Cadillac Eldorado Relay for Models with V8 4.6L (8th Vin Digit 9) ACDelco D1786C |
| 1998-1999 | Cadillac | Eldorado | Cadillac Eldorado Relay for Models with V8 4.6L (8th Vin Digit Y) ACDelco D1786C |
| 1999 | Cadillac | Eldorado | Cadillac Eldorado Relay for Models with V8 4.6L (8th Vin Digit 9) ACDelco D1786C |
| 1999 | Cadillac | Eldorado | Cadillac Eldorado Relay for Models with V8 4.6L (8th Vin Digit Y) ACDelco D1786C |
| 2000 | Cadillac | Eldorado | Cadillac Eldorado Relay for Models with V8 4.6L (8th Vin Digit 9) ACDelco D1786C |
| 2000-2001 | Cadillac | Eldorado | Cadillac Eldorado Relay for Models with V8 4.6L (8th Vin Digit 9) ACDelco D1786C |
| 2000-2001 | Cadillac | Eldorado | Cadillac Eldorado Relay for Models with V8 4.6L (8th Vin Digit 9) ACDelco D1786C |
| 2000 | Cadillac | Eldorado | Cadillac Eldorado Relay for Models with V8 4.6L (8th Vin Digit 9) ACDelco D1786C |
| 2000 | Cadillac | Eldorado | Cadillac Eldorado Relay for Models with V8 4.6L (8th Vin Digit 9) ACDelco D1786C |
| 2000 | Cadillac | Eldorado | Cadillac Eldorado Relay for Models with V8 4.6L (8th Vin Digit Y) ACDelco D1786C |
| 2000-2001 | Cadillac | Eldorado | Cadillac Eldorado Relay for Models with V8 4.6L (8th Vin Digit Y) ACDelco D1786C |
| 2000-2001 | Cadillac | Eldorado | Cadillac Eldorado Relay for Models with V8 4.6L (8th Vin Digit Y) ACDelco D1786C |
| 2000 | Cadillac | Eldorado | Cadillac Eldorado Relay for Models with V8 4.6L (8th Vin Digit Y) ACDelco D1786C |
| 2000 | Cadillac | Eldorado | Cadillac Eldorado Relay for Models with V8 4.6L (8th Vin Digit Y) ACDelco D1786C |
| 2001 | Cadillac | Eldorado | Cadillac Eldorado Relay for Models with V8 4.6L (8th Vin Digit 9) ACDelco D1786C |
| 2001 | Cadillac | Eldorado | Cadillac Eldorado Relay for Models with V8 4.6L (8th Vin Digit Y) ACDelco D1786C |
| 1994-1996 | Cadillac | Fleetwood | Cadillac Fleetwood Relay for Models with V8 5.7L (8th Vin Digit P) ACDelco D1786C |
| 1995 | Cadillac | Fleetwood | Cadillac Fleetwood Relay for Models with V8 5.7L (8th Vin Digit P) ACDelco D1786C |
| 1996-2004 | Cadillac | Seville | Cadillac Seville Relay for Models with V8 4.6L (8th Vin Digit Y) ACDelco D1786C |
| 1996-2004 | Cadillac | Seville | Cadillac Seville Relay for Models with V8 4.6L (8th Vin Digit Y) ACDelco D1786C |
| 1996-1997 | Cadillac | Seville | Cadillac Seville Relay for Models with V8 4.6L (8th Vin Digit 9) ACDelco D1786C |
| 1996-1997 | Cadillac | Seville | Cadillac Seville Relay for Models with V8 4.6L (8th Vin Digit 9) ACDelco D1786C |
| 1996-2003 | Cadillac | Seville | Cadillac Seville Relay for Models with V8 4.6L (8th Vin Digit 9) ACDelco D1786C |
| 1996-2003 | Cadillac | Seville | Cadillac Seville Relay for Models with V8 4.6L (8th Vin Digit 9) ACDelco D1786C |
| 1996-1997 | Cadillac | Seville | Cadillac Seville Relay for Models with V8 4.6L (8th Vin Digit Y) ACDelco D1786C |
| 1996-1997 | Cadillac | Seville | Cadillac Seville Relay for Models with V8 4.6L (8th Vin Digit Y) ACDelco D1786C |
| 1997-2000 | Cadillac | Seville | Cadillac Seville Relay for Models with V8 4.6L (8th Vin Digit 9) ACDelco D1786C |
| 1997-2000 | Cadillac | Seville | Cadillac Seville Relay for Models with V8 4.6L (8th Vin Digit Y) ACDelco D1786C |
| 1998-1999 | Cadillac | Seville | Cadillac Seville Relay for Models with V8 4.6L (8th Vin Digit Y) ACDelco D1786C |
| 1998-2003 | Cadillac | Seville | Cadillac Seville Relay for Models with V8 4.6L (8th Vin Digit 9) ACDelco D1786C |
| 1998-2002 | Cadillac | Seville | Cadillac Seville Relay for Models with V8 4.6L (8th Vin Digit 9) ACDelco D1786C |
| 1998-1999 | Cadillac | Seville | Cadillac Seville Relay for Models with V8 4.6L (8th Vin Digit 9) ACDelco D1786C |
| 1998-1999 | Cadillac | Seville | Cadillac Seville Relay for Models with V8 4.6L (8th Vin Digit 9) ACDelco D1786C |
| 1998-2002 | Cadillac | Seville | Cadillac Seville Relay for Models with V8 4.6L (8th Vin Digit Y) ACDelco D1786C |
| 1998-1999 | Cadillac | Seville | Cadillac Seville Relay for Models with V8 4.6L (8th Vin Digit Y) ACDelco D1786C |
| 1998-2004 | Cadillac | Seville | Cadillac Seville Relay for Models with V8 4.6L (8th Vin Digit Y) ACDelco D1786C |
| 2000-2003 | Cadillac | Seville | Cadillac Seville Relay for Models with V8 4.6L (8th Vin Digit 9) ACDelco D1786C |
| 2000-2001 | Cadillac | Seville | Cadillac Seville Relay for Models with V8 4.6L (8th Vin Digit Y) ACDelco D1786C |
| 2000-2001 | Cadillac | Seville | Cadillac Seville Relay for Models with V8 4.6L (8th Vin Digit Y) ACDelco D1786C |
| 2000-2001 | Cadillac | Seville | Cadillac Seville Relay for Models with V8 4.6L (8th Vin Digit Y) ACDelco D1786C |
| 2000-2001 | Cadillac | Seville | Cadillac Seville Relay for Models with V8 4.6L (8th Vin Digit 9) ACDelco D1786C |
| 2000-2003 | Cadillac | Seville | Cadillac Seville Relay for Models with V8 4.6L (8th Vin Digit 9) ACDelco D1786C |
| 2000-2003 | Cadillac | Seville | Cadillac Seville Relay for Models with V8 4.6L (8th Vin Digit 9) ACDelco D1786C |
| 2000 | Cadillac | Seville | Cadillac Seville Relay for Models with V8 4.6L (8th Vin Digit 9) ACDelco D1786C |
| 2000-2001 | Cadillac | Seville | Cadillac Seville Relay for Models with V8 4.6L (8th Vin Digit 9) ACDelco D1786C |
| 2000-2001 | Cadillac | Seville | Cadillac Seville Relay for Models with V8 4.6L (8th Vin Digit 9) ACDelco D1786C |
| 2000-2003 | Cadillac | Seville | Cadillac Seville Relay for Models with V8 4.6L (8th Vin Digit 9) ACDelco D1786C |
| 2000-2002 | Cadillac | Seville | Cadillac Seville Relay for Models with V8 4.6L (8th Vin Digit 9) ACDelco D1786C |
| 2000-2001 | Cadillac | Seville | Cadillac Seville Relay for Models with V8 4.6L (8th Vin Digit 9) ACDelco D1786C |
| 2000 | Cadillac | Seville | Cadillac Seville Relay for Models with V8 4.6L (8th Vin Digit 9) ACDelco D1786C |
| 2000-2001 | Cadillac | Seville | Cadillac Seville Relay for Models with V8 4.6L (8th Vin Digit 9) ACDelco D1786C |
| 2000-2001 | Cadillac | Seville | Cadillac Seville Relay for Models with V8 4.6L (8th Vin Digit 9) ACDelco D1786C |
| 2000 | Cadillac | Seville | Cadillac Seville Relay for Models with V8 4.6L (8th Vin Digit Y) ACDelco D1786C |
| 2000-2001 | Cadillac | Seville | Cadillac Seville Relay for Models with V8 4.6L (8th Vin Digit Y) ACDelco D1786C |
| 2000-2002 | Cadillac | Seville | Cadillac Seville Relay for Models with V8 4.6L (8th Vin Digit Y) ACDelco D1786C |
| 2000-2004 | Cadillac | Seville | Cadillac Seville Relay for Models with V8 4.6L (8th Vin Digit Y) ACDelco D1786C |
| 2000-2004 | Cadillac | Seville | Cadillac Seville Relay for Models with V8 4.6L (8th Vin Digit Y) ACDelco D1786C |
| 2000-2004 | Cadillac | Seville | Cadillac Seville Relay for Models with V8 4.6L (8th Vin Digit Y) ACDelco D1786C |
| 2000 | Cadillac | Seville | Cadillac Seville Relay for Models with V8 4.6L (8th Vin Digit Y) ACDelco D1786C |
| 2000-2001 | Cadillac | Seville | Cadillac Seville Relay for Models with V8 4.6L (8th Vin Digit Y) ACDelco D1786C |
| 2000-2001 | Cadillac | Seville | Cadillac Seville Relay for Models with V8 4.6L (8th Vin Digit Y) ACDelco D1786C |
| 2000-2004 | Cadillac | Seville | Cadillac Seville Relay for Models with V8 4.6L (8th Vin Digit Y) ACDelco D1786C |
| 2001 | Cadillac | Seville | Cadillac Seville Relay for Models with V8 4.6L (8th Vin Digit 9) ACDelco D1786C |
| 2001 | Cadillac | Seville | Cadillac Seville Relay for Models with V8 4.6L (8th Vin Digit 9) ACDelco D1786C |
| 2001-2003 | Cadillac | Seville | Cadillac Seville Relay for Models with V8 4.6L (8th Vin Digit 9) ACDelco D1786C |
| 2001-2004 | Cadillac | Seville | Cadillac Seville Relay for Models with V8 4.6L (8th Vin Digit Y) ACDelco D1786C |
| 2001 | Cadillac | Seville | Cadillac Seville Relay for Models with V8 4.6L (8th Vin Digit Y) ACDelco D1786C |
| 2001 | Cadillac | Seville | Cadillac Seville Relay for Models with V8 4.6L (8th Vin Digit Y) ACDelco D1786C |
| 2002 | Cadillac | Seville | Cadillac Seville Relay for Models with V8 4.6L (8th Vin Digit 9) ACDelco D1786C |
| 2002 | Cadillac | Seville | Cadillac Seville Relay for Models with V8 4.6L (8th Vin Digit Y) ACDelco D1786C |
| 1996-1997 | Chevy | Astro | Chevy Astro Relay V6 4.3L (8th Vin Digit W) ACDelco D1786C |
| 1998-2001 | Chevy | Astro | Chevy Astro Relay V6 4.3L (8th Vin Digit W) ACDelco D1786C |
| 2000 | Chevy | Astro | Chevy Astro Relay V6 4.3L (8th Vin Digit W) ACDelco D1786C |
| 2000-2001 | Chevy | Astro | Chevy Astro Relay V6 4.3L (8th Vin Digit W) ACDelco D1786C |
| 2001 | Chevy | Astro | Chevy Astro Relay V6 4.3L (8th Vin Digit W) ACDelco D1786C |
| 2003 | Chevy | Astro | Chevy Astro Relay for Models with V6 4.3L (8th Vin Digit X) ACDelco D1786C |
| 2007 | Chevy | Avalanche | Chevy Avalanche Relay for Models with V8 6.0L (8th Vin Digit Y) ACDelco D1786C |
| 2007 | Chevy | Avalanche | Chevy Avalanche Relay for Models with V8 5.3L (8th Vin Digit J) ACDelco D1786C |
| 2007 | Chevy | Avalanche | Chevy Avalanche Relay for Models with V8 5.3L (8th Vin Digit 3) ACDelco D1786C |
| 2007 | Chevy | Avalanche | Chevy Avalanche Relay for Models with V8 5.3L (8th Vin Digit 0) ACDelco D1786C |
| 2002 | Chevy | Avalanche 1500 | Chevy Avalanche 1500 Relay V8 5.3L (8th Vin Digit T) ACDelco D1786C |
| 2002-2003 | Chevy | Avalanche 1500 | Chevy Avalanche 1500 Relay V8 5.3L (8th Vin Digit T) ACDelco D1786C |
| 2002 | Chevy | Avalanche 1500 | Chevy Avalanche 1500 Relay V8 5.3L (8th Vin Digit T) ACDelco D1786C |
| 2002 | Chevy | Avalanche 1500 | Chevy Avalanche 1500 Relay V8 5.3L (8th Vin Digit T) ACDelco D1786C |
| 2002-2003 | Chevy | Avalanche 1500 | Chevy Avalanche 1500 Relay V8 5.3L (8th Vin Digit T) ACDelco D1786C |
| 2002 | Chevy | Avalanche 1500 | Chevy Avalanche 1500 Relay V8 5.3L (8th Vin Digit T) ACDelco D1786C |
| 2002 | Chevy | Avalanche 1500 | Chevy Avalanche 1500 Relay V8 5.3L (8th Vin Digit T) ACDelco D1786C |
| 2003 | Chevy | Avalanche 1500 | Chevy Avalanche 1500 Relay V8 5.3L (8th Vin Digit T) ACDelco D1786C |
| 2003-2004 | Chevy | Avalanche 1500 | Chevy Avalanche 1500 Relay V8 5.3L (8th Vin Digit T) ACDelco D1786C |
| 2003 | Chevy | Avalanche 1500 | Chevy Avalanche 1500 Relay V8 5.3L (8th Vin Digit T) ACDelco D1786C |
| 2005-2006 | Chevy | Avalanche 1500 | Chevy Avalanche 1500 Relay for Models with V8 5.3L (8th Vin Digit Z) ACDelco D1786C |
| 2002-2003 | Chevy | Avalanche 2500 | Chevy Avalanche 2500 Relay for Models with V8 8.1L (8th Vin Digit G) ACDelco D1786C |
| 2002-2003 | Chevy | Avalanche 2500 | Chevy Avalanche 2500 Relay for Models with V8 8.1L (8th Vin Digit G) ACDelco D1786C |
| 2002 | Chevy | Avalanche 2500 | Chevy Avalanche 2500 Relay for Models with V8 8.1L (8th Vin Digit G) ACDelco D1786C |
| 2002 | Chevy | Avalanche 2500 | Chevy Avalanche 2500 Relay for Models with V8 8.1L (8th Vin Digit G) ACDelco D1786C |
| 2002 | Chevy | Avalanche 2500 | Chevy Avalanche 2500 Relay for Models with V8 8.1L (8th Vin Digit G) ACDelco D1786C |
| 2002 | Chevy | Avalanche 2500 | Chevy Avalanche 2500 Relay for Models with V8 8.1L (8th Vin Digit G) ACDelco D1786C |
| 2002 | Chevy | Avalanche 2500 | Chevy Avalanche 2500 Relay for Models with V8 8.1L (8th Vin Digit G) ACDelco D1786C |
| 2003 | Chevy | Avalanche 2500 | Chevy Avalanche 2500 Relay for Models with V8 8.1L (8th Vin Digit G) ACDelco D1786C |
| 2003-2006 | Chevy | Avalanche 2500 | Chevy Avalanche 2500 Relay for Models with V8 8.1L (8th Vin Digit G) ACDelco D1786C |
| 2003 | Chevy | Avalanche 2500 | Chevy Avalanche 2500 Relay for Models with V8 8.1L (8th Vin Digit G) ACDelco D1786C |
| 1985-1988 | Chevy | Blazer S10 | Chevy Blazer S10 Relay for Models with L4 2.5L (8th Vin Digit E) ACDelco D1786C |
| 1985 | Chevy | Blazer S10 | Chevy Blazer S10 Relay V6 2.8L (8th Vin Digit B) ACDelco D1786C |
| 1986-1990 | Chevy | Blazer S10 | Chevy Blazer S10 Relay for Models with V6 2.8L (8th Vin Digit R) ACDelco D1786C |
| 1988-1994 | Chevy | Blazer S10 | Chevy Blazer S10 Relay V6 4.3L (8th Vin Digit Z) ACDelco D1786C |
| 1992-1994 | Chevy | Blazer S10 | Chevy Blazer S10 Relay V6 4.3L (8th Vin Digit W) ACDelco D1786C |
| 1995-2002 | Chevy | Blazer S10 | Chevy Blazer S10 Relay V6 4.3L (8th Vin Digit W) ACDelco D1786C |
| 1995-1996 | Chevy | Blazer S10 | Chevy Blazer S10 Relay V6 4.3L (8th Vin Digit W) ACDelco D1786C |
| 1997-2002 | Chevy | Blazer S10 | Chevy Blazer S10 Relay V6 4.3L (8th Vin Digit W) ACDelco D1786C |
| 1997-2002 | Chevy | Blazer S10 | Chevy Blazer S10 Relay V6 4.3L (8th Vin Digit W) ACDelco D1786C |
| 1997 | Chevy | Blazer S10 | Chevy Blazer S10 Relay V6 4.3L (8th Vin Digit W) ACDelco D1786C |
| 1998-2002 | Chevy | Blazer S10 | Chevy Blazer S10 Relay V6 4.3L (8th Vin Digit W) ACDelco D1786C |
| 1998-2001 | Chevy | Blazer S10 | Chevy Blazer S10 Relay V6 4.3L (8th Vin Digit W) ACDelco D1786C |
| 1998 | Chevy | Blazer S10 | Chevy Blazer S10 Relay V6 4.3L (8th Vin Digit W) ACDelco D1786C |
| 1998 | Chevy | Blazer S10 | Chevy Blazer S10 Relay V6 4.3L (8th Vin Digit W) ACDelco D1786C |
| 1998-1999 | Chevy | Blazer S10 | Chevy Blazer S10 Relay V6 4.3L (8th Vin Digit W) ACDelco D1786C |
| 1998-2000 | Chevy | Blazer S10 | Chevy Blazer S10 Relay V6 4.3L (8th Vin Digit W) ACDelco D1786C |
| 1999 | Chevy | Blazer S10 | Chevy Blazer S10 Relay V6 4.3L (8th Vin Digit W) ACDelco D1786C |
| 1999 | Chevy | Blazer S10 | Chevy Blazer S10 Relay V6 4.3L (8th Vin Digit W) ACDelco D1786C |
| 1999-2002 | Chevy | Blazer S10 | Chevy Blazer S10 Relay V6 4.3L (8th Vin Digit W) ACDelco D1786C |
| 2001-2002 | Chevy | Blazer S10 | Chevy Blazer S10 Relay V6 4.3L (8th Vin Digit W) ACDelco D1786C |
| 2001 | Chevy | Blazer S10 | Chevy Blazer S10 Relay V6 4.3L (8th Vin Digit W) ACDelco D1786C |
| 2001-2002 | Chevy | Blazer S10 | Chevy Blazer S10 Relay V6 4.3L (8th Vin Digit W) ACDelco D1786C |
| 2001-2002 | Chevy | Blazer S10 | Chevy Blazer S10 Relay V6 4.3L (8th Vin Digit W) ACDelco D1786C |
| 2002 | Chevy | Blazer S10 | Chevy Blazer S10 Relay V6 4.3L (8th Vin Digit W) ACDelco D1786C |
| 2002 | Chevy | Blazer S10 | Chevy Blazer S10 Relay V6 4.3L (8th Vin Digit W) ACDelco D1786C |
| 2002 | Chevy | Blazer S10 | Chevy Blazer S10 Relay V6 4.3L (8th Vin Digit W) ACDelco D1786C |
| 2003 | Chevy | Blazer S10 | Chevy Blazer S10 Relay for Models with V6 4.3L (8th Vin Digit X) ACDelco D1786C |
| 2003-2005 | Chevy | Blazer S10 | Chevy Blazer S10 Relay for Models with V6 4.3L (8th Vin Digit X) ACDelco D1786C |
| 2003-2005 | Chevy | Blazer S10 | Chevy Blazer S10 Relay for Models with V6 4.3L (8th Vin Digit X) ACDelco D1786C |
| 1995 | Chevy | C1500 Truck | Chevy C1500 Truck Relay V8 5.0L (8th Vin Digit H) ACDelco D1786C |
| 1995 | Chevy | C1500 Truck | Chevy C1500 Truck Relay V8 5.7L (8th Vin Digit K) ACDelco D1786C |
| 1995 | Chevy | C1500 Truck | Chevy C1500 Truck Relay V6 4.3L (8th Vin Digit Z) ACDelco D1786C |
| 1995 | Chevy | C1500 Truck | Chevy C1500 Truck Relay for Models with V8 6.5L (8th Vin Digit P) ACDelco D1786C |
| 1995 | Chevy | C1500 Truck | Chevy C1500 Truck Relay V8 6.5L (8th Vin Digit S) ACDelco D1786C |
| 1996-1999 | Chevy | C1500 Truck | Chevy C1500 Truck Relay V8 5.0L (8th Vin Digit M) ACDelco D1786C |
| 1996-1999 | Chevy | C1500 Truck | Chevy C1500 Truck Relay V8 5.7L (8th Vin Digit R) ACDelco D1786C |
| 1996-1998 | Chevy | C1500 Truck | Chevy C1500 Truck Relay V6 4.3L (8th Vin Digit W) ACDelco D1786C |
| 1996 | Chevy | C1500 Truck | Chevy C1500 Truck Relay V8 6.5L (8th Vin Digit S) ACDelco D1786C |
| 1997-1998 | Chevy | C1500 Truck | Chevy C1500 Truck Relay V8 6.5L (8th Vin Digit F) ACDelco D1786C |
| 1998-1999 | Chevy | C1500 Truck | Chevy C1500 Truck Relay V8 5.7L (8th Vin Digit R) ACDelco D1786C |
| 1998-1999 | Chevy | C1500 Truck | Chevy C1500 Truck Relay V8 5.0L (8th Vin Digit M) ACDelco D1786C |
| 1998 | Chevy | C1500 Truck | Chevy C1500 Truck Relay V8 6.5L (8th Vin Digit F) ACDelco D1786C |
| 1998 | Chevy | C1500 Truck | Chevy C1500 Truck Relay V6 4.3L (8th Vin Digit W) ACDelco D1786C |
| 1999 | Chevy | C1500 Truck | Chevy C1500 Truck Relay V8 5.0L (8th Vin Digit M) ACDelco D1786C |
| 1999 | Chevy | C1500 Truck | Chevy C1500 Truck Relay V8 5.7L (8th Vin Digit R) ACDelco D1786C |
| 1995 | Chevy | C2500 Truck | Chevy C2500 Truck Relay V8 5.7L (8th Vin Digit K) ACDelco D1786C |
| 1995 | Chevy | C2500 Truck | Chevy C2500 Truck Relay V8 5.0L (8th Vin Digit H) ACDelco D1786C |
| 1995 | Chevy | C2500 Truck | Chevy C2500 Truck Relay V6 4.3L (8th Vin Digit Z) ACDelco D1786C |
| 1995 | Chevy | C2500 Truck | Chevy C2500 Truck Relay V8 6.5L (8th Vin Digit S) ACDelco D1786C |
| 1995 | Chevy | C2500 Truck | Chevy C2500 Truck Relay V8 7.4L (8th Vin Digit N) ACDelco D1786C |
| 1995 | Chevy | C2500 Truck | Chevy C2500 Truck Relay V8 6.5L (8th Vin Digit F) ACDelco D1786C |
| 1995 | Chevy | C2500 Truck | Chevy C2500 Truck Relay for Models with V8 6.5L (8th Vin Digit P) ACDelco D1786C |
| 1996-1999 | Chevy | C2500 Truck | Chevy C2500 Truck Relay V8 7.4L (8th Vin Digit J) ACDelco D1786C |
| 1996-1999 | Chevy | C2500 Truck | Chevy C2500 Truck Relay V8 5.7L (8th Vin Digit R) ACDelco D1786C |
| 1996-1999 | Chevy | C2500 Truck | Chevy C2500 Truck Relay V8 6.5L (8th Vin Digit F) ACDelco D1786C |
| 1996-1998 | Chevy | C2500 Truck | Chevy C2500 Truck Relay V8 6.5L (8th Vin Digit S) ACDelco D1786C |
| 1996-1998 | Chevy | C2500 Truck | Chevy C2500 Truck Relay V8 5.0L (8th Vin Digit M) ACDelco D1786C |
| 1996 | Chevy | C2500 Truck | Chevy C2500 Truck Relay V8 7.4L (8th Vin Digit J) ACDelco D1786C |
| 1997-1999 | Chevy | C2500 Truck | Chevy C2500 Truck Relay V8 7.4L (8th Vin Digit J) ACDelco D1786C |
| 1998-1999 | Chevy | C2500 Truck | Chevy C2500 Truck Relay V8 7.4L (8th Vin Digit J) ACDelco D1786C |
| 1998-1999 | Chevy | C2500 Truck | Chevy C2500 Truck Relay V8 5.7L (8th Vin Digit R) ACDelco D1786C |
| 1998-1999 | Chevy | C2500 Truck | Chevy C2500 Truck Relay V8 6.5L (8th Vin Digit F) ACDelco D1786C |
| 1998 | Chevy | C2500 Truck | Chevy C2500 Truck Relay V8 6.5L (8th Vin Digit S) ACDelco D1786C |
| 1998 | Chevy | C2500 Truck | Chevy C2500 Truck Relay V8 5.0L (8th Vin Digit M) ACDelco D1786C |
| 1999-2000 | Chevy | C2500 Truck | Chevy C2500 Truck Relay V8 6.5L (8th Vin Digit F) ACDelco D1786C |
| 1999-2000 | Chevy | C2500 Truck | Chevy C2500 Truck Relay V8 5.7L (8th Vin Digit R) ACDelco D1786C |
| 1999-2000 | Chevy | C2500 Truck | Chevy C2500 Truck Relay V8 7.4L (8th Vin Digit J) ACDelco D1786C |
| 2000 | Chevy | C2500 Truck | Chevy C2500 Truck Relay V8 5.7L (8th Vin Digit R) ACDelco D1786C |
| 2000 | Chevy | C2500 Truck | Chevy C2500 Truck Relay V8 5.7L (8th Vin Digit R) ACDelco D1786C |
| 2000 | Chevy | C2500 Truck | Chevy C2500 Truck Relay V8 5.7L (8th Vin Digit R) ACDelco D1786C |
| 2000 | Chevy | C2500 Truck | Chevy C2500 Truck Relay V8 5.7L (8th Vin Digit R) ACDelco D1786C |
| 2000 | Chevy | C2500 Truck | Chevy C2500 Truck Relay V8 6.5L (8th Vin Digit F) ACDelco D1786C |
| 2000 | Chevy | C2500 Truck | Chevy C2500 Truck Relay V8 6.5L (8th Vin Digit F) ACDelco D1786C |
| 2000 | Chevy | C2500 Truck | Chevy C2500 Truck Relay V8 6.5L (8th Vin Digit F) ACDelco D1786C |
| 2000 | Chevy | C2500 Truck | Chevy C2500 Truck Relay V8 6.5L (8th Vin Digit F) ACDelco D1786C |
| 2000 | Chevy | C2500 Truck | Chevy C2500 Truck Relay V8 6.5L (8th Vin Digit F) ACDelco D1786C |
| 2000 | Chevy | C2500 Truck | Chevy C2500 Truck Relay V8 5.7L (8th Vin Digit R) ACDelco D1786C |
| 2000 | Chevy | C2500 Truck | Chevy C2500 Truck Relay V8 7.4L (8th Vin Digit J) ACDelco D1786C |
| 2000 | Chevy | C2500 Truck | Chevy C2500 Truck Relay V8 7.4L (8th Vin Digit J) ACDelco D1786C |
| 2000 | Chevy | C2500 Truck | Chevy C2500 Truck Relay V8 7.4L (8th Vin Digit J) ACDelco D1786C |
| 2000 | Chevy | C2500 Truck | Chevy C2500 Truck Relay V8 7.4L (8th Vin Digit J) ACDelco D1786C |
| 2000 | Chevy | C2500 Truck | Chevy C2500 Truck Relay V8 7.4L (8th Vin Digit J) ACDelco D1786C |
| 1995 | Chevy | C3500 Truck | Chevy C3500 Truck Relay V8 7.4L (8th Vin Digit N) ACDelco D1786C |
| 1995 | Chevy | C3500 Truck | Chevy C3500 Truck Relay V8 6.5L (8th Vin Digit F) ACDelco D1786C |
| 1995 | Chevy | C3500 Truck | Chevy C3500 Truck Relay V8 5.7L (8th Vin Digit K) ACDelco D1786C |
| 1996-1999 | Chevy | C3500 Truck | Chevy C3500 Truck Relay V8 7.4L (8th Vin Digit J) ACDelco D1786C |
| 1996-1999 | Chevy | C3500 Truck | Chevy C3500 Truck Relay V8 5.7L (8th Vin Digit R) ACDelco D1786C |
| 1996 | Chevy | C3500 Truck | Chevy C3500 Truck Relay V8 7.4L (8th Vin Digit J) ACDelco D1786C |
| 1996-2001 | Chevy | C3500 Truck | Chevy C3500 Truck Relay V8 6.5L (8th Vin Digit F) ACDelco D1786C |
| 1997-1999 | Chevy | C3500 Truck | Chevy C3500 Truck Relay V8 7.4L (8th Vin Digit J) ACDelco D1786C |
| 1998-1999 | Chevy | C3500 Truck | Chevy C3500 Truck Relay V8 7.4L (8th Vin Digit J) ACDelco D1786C |
| 1998-1999 | Chevy | C3500 Truck | Chevy C3500 Truck Relay V8 5.7L (8th Vin Digit R) ACDelco D1786C |
| 1998-1999 | Chevy | C3500 Truck | Chevy C3500 Truck Relay V8 6.5L (8th Vin Digit F) ACDelco D1786C |
| 1999-2000 | Chevy | C3500 Truck | Chevy C3500 Truck Relay V8 5.7L (8th Vin Digit R) ACDelco D1786C |
| 1999-2000 | Chevy | C3500 Truck | Chevy C3500 Truck Relay V8 7.4L (8th Vin Digit J) ACDelco D1786C |
| 1999-2002 | Chevy | C3500 Truck | Chevy C3500 Truck Relay V8 6.5L (8th Vin Digit F) ACDelco D1786C |
| 2000 | Chevy | C3500 Truck | Chevy C3500 Truck Relay V8 5.7L (8th Vin Digit R) ACDelco D1786C |
| 2000 | Chevy | C3500 Truck | Chevy C3500 Truck Relay V8 5.7L (8th Vin Digit R) ACDelco D1786C |
| 2000 | Chevy | C3500 Truck | Chevy C3500 Truck Relay V8 5.7L (8th Vin Digit R) ACDelco D1786C |
| 2000 | Chevy | C3500 Truck | Chevy C3500 Truck Relay V8 5.7L (8th Vin Digit R) ACDelco D1786C |
| 2000 | Chevy | C3500 Truck | Chevy C3500 Truck Relay V8 5.7L (8th Vin Digit R) ACDelco D1786C |
| 2000 | Chevy | C3500 Truck | Chevy C3500 Truck Relay V8 6.5L (8th Vin Digit F) ACDelco D1786C |
| 2000 | Chevy | C3500 Truck | Chevy C3500 Truck Relay V8 6.5L (8th Vin Digit F) ACDelco D1786C |
| 2000 | Chevy | C3500 Truck | Chevy C3500 Truck Relay V8 7.4L (8th Vin Digit J) ACDelco D1786C |
| 2000 | Chevy | C3500 Truck | Chevy C3500 Truck Relay V8 7.4L (8th Vin Digit J) ACDelco D1786C |
| 2000 | Chevy | C3500 Truck | Chevy C3500 Truck Relay V8 7.4L (8th Vin Digit J) ACDelco D1786C |
| 2000 | Chevy | C3500 Truck | Chevy C3500 Truck Relay V8 7.4L (8th Vin Digit J) ACDelco D1786C |
| 2000 | Chevy | C3500 Truck | Chevy C3500 Truck Relay V8 6.5L (8th Vin Digit F) ACDelco D1786C |
| 2000 | Chevy | C3500 Truck | Chevy C3500 Truck Relay V8 7.4L (8th Vin Digit J) ACDelco D1786C |
| 2000-2001 | Chevy | C3500 Truck | Chevy C3500 Truck Relay V8 6.5L (8th Vin Digit F) ACDelco D1786C |
| 2000-2002 | Chevy | C3500 Truck | Chevy C3500 Truck Relay V8 6.5L (8th Vin Digit F) ACDelco D1786C |
| 1997 | Chevy | Camaro | Chevy Camaro Relay V6 3.8L (8th Vin Digit K) ACDelco D1786C |
| 1997 | Chevy | Camaro | Chevy Camaro Relay for Models with V8 5.7L (8th Vin Digit P) ACDelco D1786C |
| 1998-2002 | Chevy | Camaro | Chevy Camaro Relay V6 3.8L (8th Vin Digit K) ACDelco D1786C |
| 1998-2002 | Chevy | Camaro | Chevy Camaro Relay for Models with V8 5.7L (8th Vin Digit G) ACDelco D1786C |
| 1998-2002 | Chevy | Camaro | Chevy Camaro Relay V6 3.8L (8th Vin Digit K) ACDelco D1786C |
| 1998-1999 | Chevy | Camaro | Chevy Camaro Relay V6 3.8L (8th Vin Digit K) ACDelco D1786C |
| 1998-2002 | Chevy | Camaro | Chevy Camaro Relay V6 3.8L (8th Vin Digit K) ACDelco D1786C |
| 1998-2002 | Chevy | Camaro | Chevy Camaro Relay for Models with V8 5.7L (8th Vin Digit G) ACDelco D1786C |
| 1998-1999 | Chevy | Camaro | Chevy Camaro Relay for Models with V8 5.7L (8th Vin Digit G) ACDelco D1786C |
| 1998-1999 | Chevy | Camaro | Chevy Camaro Relay for Models with V8 5.7L (8th Vin Digit G) ACDelco D1786C |
| 1998-2002 | Chevy | Camaro | Chevy Camaro Relay for Models with V8 5.7L (8th Vin Digit G) ACDelco D1786C |
| 1994 | Chevy | Caprice | Chevy Caprice Relay V8 4.3L (8th Vin Digit W) ACDelco D1786C |
| 1994 | Chevy | Caprice | Chevy Caprice Relay for Models with V8 5.7L (8th Vin Digit P) ACDelco D1786C |
| 1995-1996 | Chevy | Caprice | Chevy Caprice Relay V8 4.3L (8th Vin Digit W) ACDelco D1786C |
| 1995-1996 | Chevy | Caprice | Chevy Caprice Relay for Models with V8 5.7L (8th Vin Digit P) ACDelco D1786C |
| 1995 | Chevy | Cavalier | Chevy Cavalier Relay for Models with L4 2.3L (8th Vin Digit D) ACDelco D1786C |
| 1995-2002 | Chevy | Cavalier | Chevy Cavalier Relay for Models with L4 2.2L (8th Vin Digit 4) ACDelco D1786C |
| 1996-2002 | Chevy | Cavalier | Chevy Cavalier Relay for Models with L4 2.4L (8th Vin Digit T) ACDelco D1786C |
| 1996 | Chevy | Cavalier | Chevy Cavalier Relay for Models with L4 2.4L (8th Vin Digit T) ACDelco D1786C |
| 1996-2001 | Chevy | Cavalier | Chevy Cavalier Relay for Models with L4 2.4L (8th Vin Digit T) ACDelco D1786C |
| 1996 | Chevy | Cavalier | Chevy Cavalier Relay for Models with L4 2.2L (8th Vin Digit 4) ACDelco D1786C |
| 1996-2002 | Chevy | Cavalier | Chevy Cavalier Relay for Models with L4 2.2L (8th Vin Digit 4) ACDelco D1786C |
| 2000 | Chevy | Cavalier | Chevy Cavalier Relay for Models with L4 2.4L (8th Vin Digit T) ACDelco D1786C |
| 2000 | Chevy | Cavalier | Chevy Cavalier Relay for Models with L4 2.2L (8th Vin Digit 4) ACDelco D1786C |
| 2002-2003 | Chevy | Cavalier | Chevy Cavalier Relay for Models with L4 2.2L (8th Vin Digit F) ACDelco D1786C |
| 2003 | Chevy | Cavalier | Chevy Cavalier Relay L4 2.2L (8th Vin Digit 6) ACDelco D1786C |
| 2003 | Chevy | Cavalier | Chevy Cavalier Relay for Models with L4 2.2L (8th Vin Digit F) ACDelco D1786C |
| 2004-2005 | Chevy | Classic | Chevy Classic Relay L4 2.2L ACDelco D1786C |
| 1997-2003 | Chevy | Corvette | Chevy Corvette Relay for Models with V8 5.7L (8th Vin Digit G) ACDelco D1786C |
| 1997-2001 | Chevy | Corvette | Chevy Corvette Relay for Models with V8 5.7L (8th Vin Digit G) ACDelco D1786C |
| 1997-2004 | Chevy | Corvette | Chevy Corvette Relay for Models with V8 5.7L (8th Vin Digit G) ACDelco D1786C |
| 1997-2003 | Chevy | Corvette | Chevy Corvette Relay for Models with V8 5.7L (8th Vin Digit G) ACDelco D1786C |
| 1997-2003 | Chevy | Corvette | Chevy Corvette Relay for Models with V8 5.7L (8th Vin Digit G) ACDelco D1786C |
| 1997 | Chevy | Corvette | Chevy Corvette Relay for Models with V8 5.7L (8th Vin Digit G) ACDelco D1786C |
| 1997-1999 | Chevy | Corvette | Chevy Corvette Relay for Models with V8 5.7L (8th Vin Digit G) ACDelco D1786C |
| 1997-1999 | Chevy | Corvette | Chevy Corvette Relay for Models with V8 5.7L (8th Vin Digit G) ACDelco D1786C |
| 1997-2003 | Chevy | Corvette | Chevy Corvette Relay for Models with V8 5.7L (8th Vin Digit G) ACDelco D1786C |
| 1997 | Chevy | Corvette | Chevy Corvette Relay for Models with V8 5.7L (8th Vin Digit G) ACDelco D1786C |
| 1998 | Chevy | Corvette | Chevy Corvette Relay for Models with V8 5.7L (8th Vin Digit G) ACDelco D1786C |
| 2000-2002 | Chevy | Corvette | Chevy Corvette Relay for Models with V8 5.7L (8th Vin Digit G) ACDelco D1786C |
| 2000-2003 | Chevy | Corvette | Chevy Corvette Relay for Models with V8 5.7L (8th Vin Digit G) ACDelco D1786C |
| 2001-2003 | Chevy | Corvette | Chevy Corvette Relay for Models with V8 5.7L (8th Vin Digit S) ACDelco D1786C |
| 2001-2003 | Chevy | Corvette | Chevy Corvette Relay for Models with V8 5.7L (8th Vin Digit S) ACDelco D1786C |
| 2001-2004 | Chevy | Corvette | Chevy Corvette Relay for Models with V8 5.7L (8th Vin Digit S) ACDelco D1786C |
| 2001 | Chevy | Corvette | Chevy Corvette Relay for Models with V8 5.7L (8th Vin Digit S) ACDelco D1786C |
| 2001-2003 | Chevy | Corvette | Chevy Corvette Relay for Models with V8 5.7L (8th Vin Digit S) ACDelco D1786C |
| 2001-2002 | Chevy | Corvette | Chevy Corvette Relay for Models with V8 5.7L (8th Vin Digit S) ACDelco D1786C |
| 2001-2003 | Chevy | Corvette | Chevy Corvette Relay for Models with V8 5.7L (8th Vin Digit S) ACDelco D1786C |
| 2002-2003 | Chevy | Corvette | Chevy Corvette Relay for Models with V8 5.7L (8th Vin Digit S) ACDelco D1786C |
| 2002-2003 | Chevy | Corvette | Chevy Corvette Relay for Models with V8 5.7L (8th Vin Digit S) ACDelco D1786C |
| 2002 | Chevy | Corvette | Chevy Corvette Relay for Models with V8 5.7L (8th Vin Digit S) ACDelco D1786C |
| 2002-2003 | Chevy | Corvette | Chevy Corvette Relay for Models with V8 5.7L (8th Vin Digit S) ACDelco D1786C |
| 2002-2003 | Chevy | Corvette | Chevy Corvette Relay for Models with V8 5.7L (8th Vin Digit G) ACDelco D1786C |
| 2002-2003 | Chevy | Corvette | Chevy Corvette Relay for Models with V8 5.7L (8th Vin Digit G) ACDelco D1786C |
| 2002 | Chevy | Corvette | Chevy Corvette Relay for Models with V8 5.7L (8th Vin Digit G) ACDelco D1786C |
| 2003 | Chevy | Corvette | Chevy Corvette Relay for Models with V8 5.7L (8th Vin Digit S) ACDelco D1786C |
| 2003 | Chevy | Corvette | Chevy Corvette Relay for Models with V8 5.7L (8th Vin Digit G) ACDelco D1786C |
| 1996-2002 | Chevy | Express 1500 Van | Chevy Express 1500 Van Relay V6 4.3L (8th Vin Digit W) ACDelco D1786C |
| 1996-2002 | Chevy | Express 1500 Van | Chevy Express 1500 Van Relay V6 4.3L (8th Vin Digit W) ACDelco D1786C |
| 1996 | Chevy | Express 1500 Van | Chevy Express 1500 Van Relay V6 4.3L (8th Vin Digit W) ACDelco D1786C |
| 1996-2000 | Chevy | Express 1500 Van | Chevy Express 1500 Van Relay V6 4.3L (8th Vin Digit W) ACDelco D1786C |
| 1996-2000 | Chevy | Express 1500 Van | Chevy Express 1500 Van Relay V8 5.0L (8th Vin Digit M) ACDelco D1786C |
| 1996-2002 | Chevy | Express 1500 Van | Chevy Express 1500 Van Relay V8 5.0L (8th Vin Digit M) ACDelco D1786C |
| 1996 | Chevy | Express 1500 Van | Chevy Express 1500 Van Relay V8 5.0L (8th Vin Digit M) ACDelco D1786C |
| 1996-2002 | Chevy | Express 1500 Van | Chevy Express 1500 Van Relay V8 5.0L (8th Vin Digit M) ACDelco D1786C |
| 1996-2002 | Chevy | Express 1500 Van | Chevy Express 1500 Van Relay V8 5.7L (8th Vin Digit R) ACDelco D1786C |
| 1996-2000 | Chevy | Express 1500 Van | Chevy Express 1500 Van Relay V8 5.7L (8th Vin Digit R) ACDelco D1786C |
| 1996-2002 | Chevy | Express 1500 Van | Chevy Express 1500 Van Relay V8 5.7L (8th Vin Digit R) ACDelco D1786C |
| 1996 | Chevy | Express 1500 Van | Chevy Express 1500 Van Relay V8 5.7L (8th Vin Digit R) ACDelco D1786C |
| 1997-2001 | Chevy | Express 1500 Van | Chevy Express 1500 Van Relay V6 4.3L (8th Vin Digit W) ACDelco D1786C |
| 1997-2001 | Chevy | Express 1500 Van | Chevy Express 1500 Van Relay V8 5.7L (8th Vin Digit R) ACDelco D1786C |
| 1997-2001 | Chevy | Express 1500 Van | Chevy Express 1500 Van Relay V8 5.0L (8th Vin Digit M) ACDelco D1786C |
| 1999 | Chevy | Express 1500 Van | Chevy Express 1500 Van Relay V8 5.7L (8th Vin Digit R) ACDelco D1786C |
| 1999 | Chevy | Express 1500 Van | Chevy Express 1500 Van Relay V6 4.3L (8th Vin Digit W) ACDelco D1786C |
| 1999 | Chevy | Express 1500 Van | Chevy Express 1500 Van Relay V8 5.0L (8th Vin Digit M) ACDelco D1786C |
| 2002 | Chevy | Express 1500 Van | Chevy Express 1500 Van Relay V8 5.7L (8th Vin Digit R) ACDelco D1786C |
| 2002 | Chevy | Express 1500 Van | Chevy Express 1500 Van Relay V6 4.3L (8th Vin Digit W) ACDelco D1786C |
| 2002 | Chevy | Express 1500 Van | Chevy Express 1500 Van Relay V8 5.0L (8th Vin Digit M) ACDelco D1786C |
| 1996-2002 | Chevy | Express 2500 Van | Chevy Express 2500 Van Relay V6 4.3L (8th Vin Digit W) ACDelco D1786C |
| 1996 | Chevy | Express 2500 Van | Chevy Express 2500 Van Relay V8 5.7L (8th Vin Digit R) ACDelco D1786C |
| 1996-2000 | Chevy | Express 2500 Van | Chevy Express 2500 Van Relay V6 4.3L (8th Vin Digit W) ACDelco D1786C |
| 1996-2002 | Chevy | Express 2500 Van | Chevy Express 2500 Van Relay V6 4.3L (8th Vin Digit W) ACDelco D1786C |
| 1996 | Chevy | Express 2500 Van | Chevy Express 2500 Van Relay V6 4.3L (8th Vin Digit W) ACDelco D1786C |
| 1996 | Chevy | Express 2500 Van | Chevy Express 2500 Van Relay V8 5.0L (8th Vin Digit M) ACDelco D1786C |
| 1996-2002 | Chevy | Express 2500 Van | Chevy Express 2500 Van Relay V8 5.0L (8th Vin Digit M) ACDelco D1786C |
| 1996-2000 | Chevy | Express 2500 Van | Chevy Express 2500 Van Relay V8 5.0L (8th Vin Digit M) ACDelco D1786C |
| 1996-2002 | Chevy | Express 2500 Van | Chevy Express 2500 Van Relay V8 5.0L (8th Vin Digit M) ACDelco D1786C |
| 1996-2002 | Chevy | Express 2500 Van | Chevy Express 2500 Van Relay V8 5.7L (8th Vin Digit R) ACDelco D1786C |
| 1996-2002 | Chevy | Express 2500 Van | Chevy Express 2500 Van Relay V8 5.7L (8th Vin Digit R) ACDelco D1786C |
| 1996-2000 | Chevy | Express 2500 Van | Chevy Express 2500 Van Relay V8 5.7L (8th Vin Digit R) ACDelco D1786C |
| 1996-2002 | Chevy | Express 2500 Van | Chevy Express 2500 Van Relay V8 6.5L (8th Vin Digit F) ACDelco D1786C |
| 1996-2002 | Chevy | Express 2500 Van | Chevy Express 2500 Van Relay V8 6.5L (8th Vin Digit F) ACDelco D1786C |
| 1996 | Chevy | Express 2500 Van | Chevy Express 2500 Van Relay V8 6.5L (8th Vin Digit F) ACDelco D1786C |
| 1997-2001 | Chevy | Express 2500 Van | Chevy Express 2500 Van Relay V6 4.3L (8th Vin Digit W) ACDelco D1786C |
| 1997-2001 | Chevy | Express 2500 Van | Chevy Express 2500 Van Relay V8 5.0L (8th Vin Digit M) ACDelco D1786C |
| 1997-2001 | Chevy | Express 2500 Van | Chevy Express 2500 Van Relay V8 5.7L (8th Vin Digit R) ACDelco D1786C |
| 1997-2000 | Chevy | Express 2500 Van | Chevy Express 2500 Van Relay V8 6.5L (8th Vin Digit F) ACDelco D1786C |
| 1997-2001 | Chevy | Express 2500 Van | Chevy Express 2500 Van Relay V8 6.5L (8th Vin Digit F) ACDelco D1786C |
| 1999 | Chevy | Express 2500 Van | Chevy Express 2500 Van Relay V8 5.7L (8th Vin Digit R) ACDelco D1786C |
| 1999 | Chevy | Express 2500 Van | Chevy Express 2500 Van Relay V6 4.3L (8th Vin Digit W) ACDelco D1786C |
| 1999 | Chevy | Express 2500 Van | Chevy Express 2500 Van Relay V8 5.0L (8th Vin Digit M) ACDelco D1786C |
| 1999 | Chevy | Express 2500 Van | Chevy Express 2500 Van Relay V8 6.5L (8th Vin Digit F) ACDelco D1786C |
| 2002 | Chevy | Express 2500 Van | Chevy Express 2500 Van Relay V8 5.7L (8th Vin Digit R) ACDelco D1786C |
| 2002 | Chevy | Express 2500 Van | Chevy Express 2500 Van Relay V6 4.3L (8th Vin Digit W) ACDelco D1786C |
| 2002 | Chevy | Express 2500 Van | Chevy Express 2500 Van Relay V8 5.0L (8th Vin Digit M) ACDelco D1786C |
| 2002 | Chevy | Express 2500 Van | Chevy Express 2500 Van Relay V8 6.5L (8th Vin Digit F) ACDelco D1786C |
| 1996-2002 | Chevy | Express 3500 Van | Chevy Express 3500 Van Relay V8 5.7L (8th Vin Digit R) ACDelco D1786C |
| 1996 | Chevy | Express 3500 Van | Chevy Express 3500 Van Relay V8 5.7L (8th Vin Digit R) ACDelco D1786C |
| 1996-2002 | Chevy | Express 3500 Van | Chevy Express 3500 Van Relay V8 6.5L (8th Vin Digit F) ACDelco D1786C |
| 1996-2000 | Chevy | Express 3500 Van | Chevy Express 3500 Van Relay V8 6.5L (8th Vin Digit F) ACDelco D1786C |
| 1996-2002 | Chevy | Express 3500 Van | Chevy Express 3500 Van Relay V8 6.5L (8th Vin Digit F) ACDelco D1786C |
| 1996 | Chevy | Express 3500 Van | Chevy Express 3500 Van Relay V8 6.5L (8th Vin Digit F) ACDelco D1786C |
| 1996-2000 | Chevy | Express 3500 Van | Chevy Express 3500 Van Relay V8 5.7L (8th Vin Digit R) ACDelco D1786C |
| 1996-2002 | Chevy | Express 3500 Van | Chevy Express 3500 Van Relay V8 5.7L (8th Vin Digit R) ACDelco D1786C |
| 1996-2000 | Chevy | Express 3500 Van | Chevy Express 3500 Van Relay V8 7.4L (8th Vin Digit J) ACDelco D1786C |
| 1996 | Chevy | Express 3500 Van | Chevy Express 3500 Van Relay V8 7.4L (8th Vin Digit J) ACDelco D1786C |
| 1996-1999 | Chevy | Express 3500 Van | Chevy Express 3500 Van Relay V8 7.4L (8th Vin Digit J) ACDelco D1786C |
| 1996 | Chevy | Express 3500 Van | Chevy Express 3500 Van Relay V8 7.4L (8th Vin Digit J) ACDelco D1786C |
| 1996 | Chevy | Express 3500 Van | Chevy Express 3500 Van Relay V8 7.4L (8th Vin Digit J) ACDelco D1786C |
| 1997-2001 | Chevy | Express 3500 Van | Chevy Express 3500 Van Relay V8 5.7L (8th Vin Digit R) ACDelco D1786C |
| 1997-2001 | Chevy | Express 3500 Van | Chevy Express 3500 Van Relay V8 6.5L (8th Vin Digit F) ACDelco D1786C |
| 1997-1999 | Chevy | Express 3500 Van | Chevy Express 3500 Van Relay V8 7.4L (8th Vin Digit J) ACDelco D1786C |
| 1999 | Chevy | Express 3500 Van | Chevy Express 3500 Van Relay V8 5.7L (8th Vin Digit R) ACDelco D1786C |
| 1999 | Chevy | Express 3500 Van | Chevy Express 3500 Van Relay V8 7.4L (8th Vin Digit J) ACDelco D1786C |
| 1999 | Chevy | Express 3500 Van | Chevy Express 3500 Van Relay V8 6.5L (8th Vin Digit F) ACDelco D1786C |
| 2001 | Chevy | Express 3500 Van | Chevy Express 3500 Van Relay for Models with V8 8.1L (8th Vin Digit G) ACDelco D1786C |
| 2001-2002 | Chevy | Express 3500 Van | Chevy Express 3500 Van Relay for Models with V8 8.1L (8th Vin Digit G) ACDelco D1786C |
| 2002 | Chevy | Express 3500 Van | Chevy Express 3500 Van Relay V8 5.7L (8th Vin Digit R) ACDelco D1786C |
| 2002 | Chevy | Express 3500 Van | Chevy Express 3500 Van Relay V8 6.5L (8th Vin Digit F) ACDelco D1786C |
| 2002 | Chevy | Express 3500 Van | Chevy Express 3500 Van Relay for Models with V8 8.1L (8th Vin Digit G) ACDelco D1786C |
| 2002 | Chevy | Express 3500 Van | Chevy Express 3500 Van Relay for Models with V8 8.1L (8th Vin Digit G) ACDelco D1786C |
| 1996 | Chevy | G30 | Chevy G30 Relay V6 4.3L (8th Vin Digit Z) ACDelco D1786C |
| 1996 | Chevy | G30 | Chevy G30 Relay V6 4.3L (8th Vin Digit Z) ACDelco D1786C |
| 1996 | Chevy | G30 | Chevy G30 Relay V6 4.3L (8th Vin Digit Z) ACDelco D1786C |
| 1996 | Chevy | G30 | Chevy G30 Relay V8 5.7L (8th Vin Digit K) ACDelco D1786C |
| 1996 | Chevy | G30 | Chevy G30 Relay V8 5.7L (8th Vin Digit K) ACDelco D1786C |
| 1996 | Chevy | G30 | Chevy G30 Relay V8 5.7L (8th Vin Digit K) ACDelco D1786C |
| 1996 | Chevy | G30 | Chevy G30 Relay V8 5.7L (8th Vin Digit K) ACDelco D1786C |
| 1996 | Chevy | G30 | Chevy G30 Relay V8 7.4L (8th Vin Digit N) ACDelco D1786C |
| 1996 | Chevy | G30 | Chevy G30 Relay V8 7.4L (8th Vin Digit N) ACDelco D1786C |
| 1996 | Chevy | G30 | Chevy G30 Relay V8 7.4L (8th Vin Digit N) ACDelco D1786C |
| 1996 | Chevy | G30 | Chevy G30 Relay for Models with (8th Vin Digit Y) V8 6.5L ACDelco D1786C |
| 1996 | Chevy | G30 | Chevy G30 Relay for Models with (8th Vin Digit Y) V8 6.5L ACDelco D1786C |
| 1996 | Chevy | G30 | Chevy G30 Relay for Models with (8th Vin Digit Y) V8 6.5L ACDelco D1786C |
| 2000-2001 | Chevy | Impala | Chevy Impala Relay V6 3.4L (8th Vin Digit E) ACDelco D1786C |
| 2000-2001 | Chevy | Impala | Chevy Impala Relay V6 3.8L (8th Vin Digit K) ACDelco D1786C |
| 2002-2005 | Chevy | Impala | Chevy Impala Relay V6 3.8L (8th Vin Digit K) ACDelco D1786C |
| 2002 | Chevy | Impala | Chevy Impala Relay V6 3.4L (8th Vin Digit E) ACDelco D1786C |
| 2002 | Chevy | Impala | Chevy Impala Relay V6 3.4L (8th Vin Digit E) ACDelco D1786C |
| 2002-2005 | Chevy | Impala | Chevy Impala Relay V6 3.4L (8th Vin Digit E) ACDelco D1786C |
| 2002 | Chevy | Impala | Chevy Impala Relay V6 3.8L (8th Vin Digit K) ACDelco D1786C |
| 2002 | Chevy | Impala | Chevy Impala Relay V6 3.8L (8th Vin Digit K) ACDelco D1786C |
| 2003 | Chevy | Impala | Chevy Impala Relay V6 3.8L (8th Vin Digit K) ACDelco D1786C |
| 2003 | Chevy | Impala | Chevy Impala Relay V6 3.4L (8th Vin Digit E) ACDelco D1786C |
| 2003 | Chevy | Impala | Chevy Impala Relay V6 3.4L (8th Vin Digit E) ACDelco D1786C |
| 2003 | Chevy | Impala | Chevy Impala Relay V6 3.8L (8th Vin Digit K) ACDelco D1786C |
| 2004-2005 | Chevy | Impala | Chevy Impala Relay for Models with V6 3.8L (8th Vin Digit 1) ACDelco D1786C |
| 1995 | Chevy | K1500 Truck | Chevy K1500 Truck Relay V8 6.5L (8th Vin Digit S) ACDelco D1786C |
| 1995 | Chevy | K1500 Truck | Chevy K1500 Truck Relay for Models with V8 6.5L (8th Vin Digit P) ACDelco D1786C |
| 1995 | Chevy | K1500 Truck | Chevy K1500 Truck Relay V6 4.3L (8th Vin Digit Z) ACDelco D1786C |
| 1995 | Chevy | K1500 Truck | Chevy K1500 Truck Relay V8 5.0L (8th Vin Digit H) ACDelco D1786C |
| 1995 | Chevy | K1500 Truck | Chevy K1500 Truck Relay V8 5.7L (8th Vin Digit K) ACDelco D1786C |
| 1996-1999 | Chevy | K1500 Truck | Chevy K1500 Truck Relay V8 5.7L (8th Vin Digit R) ACDelco D1786C |
| 1996-1999 | Chevy | K1500 Truck | Chevy K1500 Truck Relay V8 5.0L (8th Vin Digit M) ACDelco D1786C |
| 1996-1998 | Chevy | K1500 Truck | Chevy K1500 Truck Relay V6 4.3L (8th Vin Digit W) ACDelco D1786C |
| 1996-1998 | Chevy | K1500 Truck | Chevy K1500 Truck Relay V8 6.5L (8th Vin Digit S) ACDelco D1786C |
| 1997-1998 | Chevy | K1500 Truck | Chevy K1500 Truck Relay V8 6.5L (8th Vin Digit F) ACDelco D1786C |
| 1998-1999 | Chevy | K1500 Truck | Chevy K1500 Truck Relay V8 5.7L (8th Vin Digit R) ACDelco D1786C |
| 1998-1999 | Chevy | K1500 Truck | Chevy K1500 Truck Relay V8 5.0L (8th Vin Digit M) ACDelco D1786C |
| 1998 | Chevy | K1500 Truck | Chevy K1500 Truck Relay V6 4.3L (8th Vin Digit W) ACDelco D1786C |
| 1998 | Chevy | K1500 Truck | Chevy K1500 Truck Relay V8 6.5L (8th Vin Digit F) ACDelco D1786C |
| 1998 | Chevy | K1500 Truck | Chevy K1500 Truck Relay V8 6.5L (8th Vin Digit S) ACDelco D1786C |
| 1999 | Chevy | K1500 Truck | Chevy K1500 Truck Relay V8 5.7L (8th Vin Digit R) ACDelco D1786C |
| 1999 | Chevy | K1500 Truck | Chevy K1500 Truck Relay V8 5.0L (8th Vin Digit M) ACDelco D1786C |
| 1995-2000 | Chevy | K2500 Truck | Chevy K2500 Truck Relay V8 6.5L (8th Vin Digit F) ACDelco D1786C |
| 1995 | Chevy | K2500 Truck | Chevy K2500 Truck Relay V6 4.3L (8th Vin Digit Z) ACDelco D1786C |
| 1995 | Chevy | K2500 Truck | Chevy K2500 Truck Relay V8 5.7L (8th Vin Digit K) ACDelco D1786C |
| 1995 | Chevy | K2500 Truck | Chevy K2500 Truck Relay V8 5.0L (8th Vin Digit H) ACDelco D1786C |
| 1995 | Chevy | K2500 Truck | Chevy K2500 Truck Relay for Models with V8 6.5L (8th Vin Digit P) ACDelco D1786C |
| 1995 | Chevy | K2500 Truck | Chevy K2500 Truck Relay V8 7.4L (8th Vin Digit N) ACDelco D1786C |
| 1995 | Chevy | K2500 Truck | Chevy K2500 Truck Relay V8 6.5L (8th Vin Digit S) ACDelco D1786C |
| 1996-1999 | Chevy | K2500 Truck | Chevy K2500 Truck Relay V8 5.7L (8th Vin Digit R) ACDelco D1786C |
| 1996-1999 | Chevy | K2500 Truck | Chevy K2500 Truck Relay V8 6.5L (8th Vin Digit F) ACDelco D1786C |
| 1996-1999 | Chevy | K2500 Truck | Chevy K2500 Truck Relay V8 7.4L (8th Vin Digit J) ACDelco D1786C |
| 1996-1998 | Chevy | K2500 Truck | Chevy K2500 Truck Relay V8 5.0L (8th Vin Digit M) ACDelco D1786C |
| 1996-1998 | Chevy | K2500 Truck | Chevy K2500 Truck Relay V8 6.5L (8th Vin Digit S) ACDelco D1786C |
| 1996 | Chevy | K2500 Truck | Chevy K2500 Truck Relay V8 7.4L (8th Vin Digit J) ACDelco D1786C |
| 1997-1999 | Chevy | K2500 Truck | Chevy K2500 Truck Relay V8 7.4L (8th Vin Digit J) ACDelco D1786C |
| 1998-1999 | Chevy | K2500 Truck | Chevy K2500 Truck Relay V8 6.5L (8th Vin Digit F) ACDelco D1786C |
| 1998-1999 | Chevy | K2500 Truck | Chevy K2500 Truck Relay V8 5.7L (8th Vin Digit R) ACDelco D1786C |
| 1998-1999 | Chevy | K2500 Truck | Chevy K2500 Truck Relay V8 7.4L (8th Vin Digit J) ACDelco D1786C |
| 1998 | Chevy | K2500 Truck | Chevy K2500 Truck Relay V8 5.0L (8th Vin Digit M) ACDelco D1786C |
| 1998 | Chevy | K2500 Truck | Chevy K2500 Truck Relay V8 6.5L (8th Vin Digit S) ACDelco D1786C |
| 1999-2000 | Chevy | K2500 Truck | Chevy K2500 Truck Relay V8 6.5L (8th Vin Digit F) ACDelco D1786C |
| 1999-2000 | Chevy | K2500 Truck | Chevy K2500 Truck Relay V8 5.7L (8th Vin Digit R) ACDelco D1786C |
| 1999-2000 | Chevy | K2500 Truck | Chevy K2500 Truck Relay V8 7.4L (8th Vin Digit J) ACDelco D1786C |
| 2000 | Chevy | K2500 Truck | Chevy K2500 Truck Relay V8 6.5L (8th Vin Digit F) ACDelco D1786C |
| 2000 | Chevy | K2500 Truck | Chevy K2500 Truck Relay V8 5.7L (8th Vin Digit R) ACDelco D1786C |
| 2000 | Chevy | K2500 Truck | Chevy K2500 Truck Relay V8 5.7L (8th Vin Digit R) ACDelco D1786C |
| 2000 | Chevy | K2500 Truck | Chevy K2500 Truck Relay V8 5.7L (8th Vin Digit R) ACDelco D1786C |
| 2000 | Chevy | K2500 Truck | Chevy K2500 Truck Relay V8 5.7L (8th Vin Digit R) ACDelco D1786C |
| 2000 | Chevy | K2500 Truck | Chevy K2500 Truck Relay V8 5.7L (8th Vin Digit R) ACDelco D1786C |
| 2000 | Chevy | K2500 Truck | Chevy K2500 Truck Relay V8 6.5L (8th Vin Digit F) ACDelco D1786C |
| 2000 | Chevy | K2500 Truck | Chevy K2500 Truck Relay V8 6.5L (8th Vin Digit F) ACDelco D1786C |
| 2000 | Chevy | K2500 Truck | Chevy K2500 Truck Relay V8 6.5L (8th Vin Digit F) ACDelco D1786C |
| 2000 | Chevy | K2500 Truck | Chevy K2500 Truck Relay V8 7.4L (8th Vin Digit J) ACDelco D1786C |
| 2000 | Chevy | K2500 Truck | Chevy K2500 Truck Relay V8 7.4L (8th Vin Digit J) ACDelco D1786C |
| 2000 | Chevy | K2500 Truck | Chevy K2500 Truck Relay V8 7.4L (8th Vin Digit J) ACDelco D1786C |
| 2000 | Chevy | K2500 Truck | Chevy K2500 Truck Relay V8 7.4L (8th Vin Digit J) ACDelco D1786C |
| 2000 | Chevy | K2500 Truck | Chevy K2500 Truck Relay V8 7.4L (8th Vin Digit J) ACDelco D1786C |
| 1995-2000 | Chevy | K3500 Truck | Chevy K3500 Truck Relay V8 6.5L (8th Vin Digit F) ACDelco D1786C |
| 1995 | Chevy | K3500 Truck | Chevy K3500 Truck Relay V8 5.7L (8th Vin Digit K) ACDelco D1786C |
| 1995 | Chevy | K3500 Truck | Chevy K3500 Truck Relay V8 7.4L (8th Vin Digit N) ACDelco D1786C |
| 1996-1999 | Chevy | K3500 Truck | Chevy K3500 Truck Relay V8 5.7L (8th Vin Digit R) ACDelco D1786C |
| 1996-1999 | Chevy | K3500 Truck | Chevy K3500 Truck Relay V8 6.5L (8th Vin Digit F) ACDelco D1786C |
| 1996-1999 | Chevy | K3500 Truck | Chevy K3500 Truck Relay V8 7.4L (8th Vin Digit J) ACDelco D1786C |
| 1996 | Chevy | K3500 Truck | Chevy K3500 Truck Relay V8 7.4L (8th Vin Digit J) ACDelco D1786C |
| 1997-1999 | Chevy | K3500 Truck | Chevy K3500 Truck Relay V8 7.4L (8th Vin Digit J) ACDelco D1786C |
| 1998-1999 | Chevy | K3500 Truck | Chevy K3500 Truck Relay V8 5.7L (8th Vin Digit R) ACDelco D1786C |
| 1998-1999 | Chevy | K3500 Truck | Chevy K3500 Truck Relay V8 6.5L (8th Vin Digit F) ACDelco D1786C |
| 1998-1999 | Chevy | K3500 Truck | Chevy K3500 Truck Relay V8 7.4L (8th Vin Digit J) ACDelco D1786C |
| 1999-2000 | Chevy | K3500 Truck | Chevy K3500 Truck Relay V8 5.7L (8th Vin Digit R) ACDelco D1786C |
| 1999-2000 | Chevy | K3500 Truck | Chevy K3500 Truck Relay V8 6.5L (8th Vin Digit F) ACDelco D1786C |
| 1999-2000 | Chevy | K3500 Truck | Chevy K3500 Truck Relay V8 7.4L (8th Vin Digit J) ACDelco D1786C |
| 2000 | Chevy | K3500 Truck | Chevy K3500 Truck Relay V8 5.7L (8th Vin Digit R) ACDelco D1786C |
| 2000 | Chevy | K3500 Truck | Chevy K3500 Truck Relay V8 5.7L (8th Vin Digit R) ACDelco D1786C |
| 2000 | Chevy | K3500 Truck | Chevy K3500 Truck Relay V8 5.7L (8th Vin Digit R) ACDelco D1786C |
| 2000 | Chevy | K3500 Truck | Chevy K3500 Truck Relay V8 5.7L (8th Vin Digit R) ACDelco D1786C |
| 2000 | Chevy | K3500 Truck | Chevy K3500 Truck Relay V8 5.7L (8th Vin Digit R) ACDelco D1786C |
| 2000 | Chevy | K3500 Truck | Chevy K3500 Truck Relay V8 6.5L (8th Vin Digit F) ACDelco D1786C |
| 2000 | Chevy | K3500 Truck | Chevy K3500 Truck Relay V8 6.5L (8th Vin Digit F) ACDelco D1786C |
| 2000 | Chevy | K3500 Truck | Chevy K3500 Truck Relay V8 7.4L (8th Vin Digit J) ACDelco D1786C |
| 2000 | Chevy | K3500 Truck | Chevy K3500 Truck Relay V8 6.5L (8th Vin Digit F) ACDelco D1786C |
| 2000 | Chevy | K3500 Truck | Chevy K3500 Truck Relay V8 6.5L (8th Vin Digit F) ACDelco D1786C |
| 2000 | Chevy | K3500 Truck | Chevy K3500 Truck Relay V8 7.4L (8th Vin Digit J) ACDelco D1786C |
| 2000 | Chevy | K3500 Truck | Chevy K3500 Truck Relay V8 7.4L (8th Vin Digit J) ACDelco D1786C |
| 2000 | Chevy | K3500 Truck | Chevy K3500 Truck Relay V8 7.4L (8th Vin Digit J) ACDelco D1786C |
| 2000 | Chevy | K3500 Truck | Chevy K3500 Truck Relay V8 7.4L (8th Vin Digit J) ACDelco D1786C |
| 1995-1996 | Chevy | Lumina | Chevy Lumina Relay V6 3.1L (8th Vin Digit M) ACDelco D1786C |
| 1995-1999 | Chevy | Lumina | Chevy Lumina Relay V6 3.1L (8th Vin Digit M) ACDelco D1786C |
| 1995-1996 | Chevy | Lumina | Chevy Lumina Relay for Models with V6 3.4L (8th Vin Digit X) ACDelco D1786C |
| 1995-1997 | Chevy | Lumina | Chevy Lumina Relay for Models with V6 3.4L (8th Vin Digit X) ACDelco D1786C |
| 1996-1999 | Chevy | Lumina | Chevy Lumina Relay V6 3.1L (8th Vin Digit M) ACDelco D1786C |
| 1996-1997 | Chevy | Lumina | Chevy Lumina Relay for Models with V6 3.4L (8th Vin Digit X) ACDelco D1786C |
| 1998-1999 | Chevy | Lumina | Chevy Lumina Relay V6 3.8L (8th Vin Digit K) ACDelco D1786C |
| 1998-1999 | Chevy | Lumina | Chevy Lumina Relay V6 3.8L (8th Vin Digit K) ACDelco D1786C |
| 2000-2001 | Chevy | Lumina | Chevy Lumina Relay for Models with V6 3.1L (8th Vin Digit J) ACDelco D1786C |
| 1997-1998 | Chevy | Malibu | Chevy Malibu Relay V6 3.1L (8th Vin Digit M) ACDelco D1786C |
| 1997-1999 | Chevy | Malibu | Chevy Malibu Relay V6 3.1L (8th Vin Digit M) ACDelco D1786C |
| 1997-1998 | Chevy | Malibu | Chevy Malibu Relay for Models with L4 2.4L (8th Vin Digit T) ACDelco D1786C |
| 1997-1999 | Chevy | Malibu | Chevy Malibu Relay for Models with L4 2.4L (8th Vin Digit T) ACDelco D1786C |
| 1998-1999 | Chevy | Malibu | Chevy Malibu Relay for Models with L4 2.4L (8th Vin Digit T) ACDelco D1786C |
| 1998-1999 | Chevy | Malibu | Chevy Malibu Relay V6 3.1L (8th Vin Digit M) ACDelco D1786C |
| 1999-2002 | Chevy | Malibu | Chevy Malibu Relay for Models with V6 3.1L (8th Vin Digit J) ACDelco D1786C |
| 1999-2001 | Chevy | Malibu | Chevy Malibu Relay for Models with V6 3.1L (8th Vin Digit J) ACDelco D1786C |
| 2000-2003 | Chevy | Malibu | Chevy Malibu Relay for Models with V6 3.1L (8th Vin Digit J) ACDelco D1786C |
| 2000-2001 | Chevy | Malibu | Chevy Malibu Relay for Models with V6 3.1L (8th Vin Digit J) ACDelco D1786C |
| 2001 | Chevy | Malibu | Chevy Malibu Relay for Models with V6 3.1L (8th Vin Digit J) ACDelco D1786C |
| 2002-2003 | Chevy | Malibu | Chevy Malibu Relay for Models with V6 3.1L (8th Vin Digit J) ACDelco D1786C |
| 2002 | Chevy | Malibu | Chevy Malibu Relay for Models with V6 3.1L (8th Vin Digit J) ACDelco D1786C |
| 2002 | Chevy | Malibu | Chevy Malibu Relay for Models with V6 3.1L (8th Vin Digit J) ACDelco D1786C |
| 2002 | Chevy | Malibu | Chevy Malibu Relay for Models with V6 3.1L (8th Vin Digit J) ACDelco D1786C |
| 2002 | Chevy | Malibu | Chevy Malibu Relay for Models with V6 3.1L (8th Vin Digit J) ACDelco D1786C |
| 2002 | Chevy | Malibu | Chevy Malibu Relay for Models with V6 3.1L (8th Vin Digit J) ACDelco D1786C |
| 2004-2006 | Chevy | Malibu | Chevy Malibu Relay V6 3.5L (8th Vin Digit 8) ACDelco D1786C |
| 2006-2007 | Chevy | Malibu | Chevy Malibu Relay for Models with L4 2.2L (8th Vin Digit F) ACDelco D1786C |
| 2006-2007 | Chevy | Malibu | Chevy Malibu Relay V6 3.9L (8th Vin Digit 1) ACDelco D1786C |
| 2007 | Chevy | Malibu | Chevy Malibu Relay V6 3.5L (8th Vin Digit N) ACDelco D1786C |
| 1995-1997 | Chevy | Monte Carlo | Chevy Monte Carlo Relay for Models with V6 3.4L (8th Vin Digit X) ACDelco D1786C |
| 1995-1996 | Chevy | Monte Carlo | Chevy Monte Carlo Relay for Models with V6 3.4L (8th Vin Digit X) ACDelco D1786C |
| 1995-1996 | Chevy | Monte Carlo | Chevy Monte Carlo Relay V6 3.1L (8th Vin Digit M) ACDelco D1786C |
| 1995-1999 | Chevy | Monte Carlo | Chevy Monte Carlo Relay V6 3.1L (8th Vin Digit M) ACDelco D1786C |
| 1996-1997 | Chevy | Monte Carlo | Chevy Monte Carlo Relay for Models with V6 3.4L (8th Vin Digit X) ACDelco D1786C |
| 1996-1999 | Chevy | Monte Carlo | Chevy Monte Carlo Relay V6 3.1L (8th Vin Digit M) ACDelco D1786C |
| 1998-2002 | Chevy | Monte Carlo | Chevy Monte Carlo Relay V6 3.8L (8th Vin Digit K) ACDelco D1786C |
| 1998-1999 | Chevy | Monte Carlo | Chevy Monte Carlo Relay V6 3.8L (8th Vin Digit K) ACDelco D1786C |
| 2000-2002 | Chevy | Monte Carlo | Chevy Monte Carlo Relay V6 3.4L (8th Vin Digit E) ACDelco D1786C |
| 2002-2003 | Chevy | Monte Carlo | Chevy Monte Carlo Relay V6 3.4L (8th Vin Digit E) ACDelco D1786C |
| 2002 | Chevy | Monte Carlo | Chevy Monte Carlo Relay V6 3.4L (8th Vin Digit E) ACDelco D1786C |
| 2002 | Chevy | Monte Carlo | Chevy Monte Carlo Relay V6 3.8L (8th Vin Digit K) ACDelco D1786C |
| 2002-2003 | Chevy | Monte Carlo | Chevy Monte Carlo Relay V6 3.8L (8th Vin Digit K) ACDelco D1786C |
| 2003 | Chevy | Monte Carlo | Chevy Monte Carlo Relay V6 3.4L (8th Vin Digit E) ACDelco D1786C |
| 2003 | Chevy | Monte Carlo | Chevy Monte Carlo Relay V6 3.8L (8th Vin Digit K) ACDelco D1786C |
| 2003 | Chevy | Monte Carlo | Chevy Monte Carlo Relay V6 3.4L (8th Vin Digit E) ACDelco D1786C |
| 2003 | Chevy | Monte Carlo | Chevy Monte Carlo Relay V6 3.8L (8th Vin Digit K) ACDelco D1786C |
| 1996-1999 | Chevy | P30 | Chevy P30 Relay V8 5.7L (8th Vin Digit R) ACDelco D1786C |
| 1998 | Chevy | P30 | Chevy P30 Relay V6 4.3L (8th Vin Digit W) ACDelco D1786C |
| 1998 | Chevy | P30 | Chevy P30 Relay V8 5.7L (8th Vin Digit R) ACDelco D1786C |
| 1998 | Chevy | P30 | Chevy P30 Relay V8 6.5L (8th Vin Digit F) ACDelco D1786C |
| 1998 | Chevy | P30 | Chevy P30 Relay for Models with (8th Vin Digit Y) V8 6.5L ACDelco D1786C |
| 1998 | Chevy | P30 | Chevy P30 Relay V8 7.4L (8th Vin Digit B) ACDelco D1786C |
| 1998 | Chevy | P30 | Chevy P30 Relay V8 7.4L (8th Vin Digit J) ACDelco D1786C |
| 1998 | Chevy | S10 Pickup | Chevy S10 Pickup Relay for Models with L4 2.2L (8th Vin Digit 4) ACDelco D1786C |
| 1998 | Chevy | S10 Pickup | Chevy S10 Pickup Relay for Models with L4 2.2L (8th Vin Digit 4) ACDelco D1786C |
| 1998 | Chevy | S10 Pickup | Chevy S10 Pickup Relay V6 4.3L (8th Vin Digit W) ACDelco D1786C |
| 1998 | Chevy | S10 Pickup | Chevy S10 Pickup Relay for Models with L4 2.2L (8th Vin Digit 4) ACDelco D1786C |
| 1998-2000 | Chevy | S10 Pickup | Chevy S10 Pickup Relay for Models with L4 2.2L (8th Vin Digit 4) ACDelco D1786C |
| 1998 | Chevy | S10 Pickup | Chevy S10 Pickup Relay for Models with V6 4.3L (8th Vin Digit X) ACDelco D1786C |
| 1998-2001 | Chevy | S10 Pickup | Chevy S10 Pickup Relay V6 4.3L (8th Vin Digit W) ACDelco D1786C |
| 1998-2002 | Chevy | S10 Pickup | Chevy S10 Pickup Relay V6 4.3L (8th Vin Digit W) ACDelco D1786C |
| 1998-2002 | Chevy | S10 Pickup | Chevy S10 Pickup Relay V6 4.3L (8th Vin Digit W) ACDelco D1786C |
| 1998-2003 | Chevy | S10 Pickup | Chevy S10 Pickup Relay for Models with V6 4.3L (8th Vin Digit X) ACDelco D1786C |
| 1998-2004 | Chevy | S10 Pickup | Chevy S10 Pickup Relay for Models with V6 4.3L (8th Vin Digit X) ACDelco D1786C |
| 1998 | Chevy | S10 Pickup | Chevy S10 Pickup Relay for Models with V6 4.3L (8th Vin Digit X) ACDelco D1786C |
| 2000-2002 | Chevy | S10 Pickup | Chevy S10 Pickup Relay for Models with (8th Vin Digit 5) L4 2.2L ACDelco D1786C |
| 2001-2002 | Chevy | S10 Pickup | Chevy S10 Pickup Relay for Models with (8th Vin Digit 5) L4 2.2L ACDelco D1786C |
| 2001 | Chevy | S10 Pickup | Chevy S10 Pickup Relay V6 4.3L (8th Vin Digit W) ACDelco D1786C |
| 2001 | Chevy | S10 Pickup | Chevy S10 Pickup Relay V6 4.3L (8th Vin Digit W) ACDelco D1786C |
| 2001 | Chevy | S10 Pickup | Chevy S10 Pickup Relay for Models with (8th Vin Digit 5) L4 2.2L ACDelco D1786C |
| 2001 | Chevy | S10 Pickup | Chevy S10 Pickup Relay for Models with (8th Vin Digit 5) L4 2.2L ACDelco D1786C |
| 2001-2002 | Chevy | S10 Pickup | Chevy S10 Pickup Relay for Models with (8th Vin Digit 5) L4 2.2L ACDelco D1786C |
| 2001 | Chevy | S10 Pickup | Chevy S10 Pickup Relay for Models with (8th Vin Digit 5) L4 2.2L ACDelco D1786C |
| 2001-2002 | Chevy | S10 Pickup | Chevy S10 Pickup Relay for Models with (8th Vin Digit 5) L4 2.2L ACDelco D1786C |
| 2001-2002 | Chevy | S10 Pickup | Chevy S10 Pickup Relay for Models with (8th Vin Digit 5) L4 2.2L ACDelco D1786C |
| 2001-2002 | Chevy | S10 Pickup | Chevy S10 Pickup Relay V6 4.3L (8th Vin Digit W) ACDelco D1786C |
| 2001-2002 | Chevy | S10 Pickup | Chevy S10 Pickup Relay V6 4.3L (8th Vin Digit W) ACDelco D1786C |
| 2001-2002 | Chevy | S10 Pickup | Chevy S10 Pickup Relay V6 4.3L (8th Vin Digit W) ACDelco D1786C |
| 2002 | Chevy | S10 Pickup | Chevy S10 Pickup Relay V6 4.3L (8th Vin Digit W) ACDelco D1786C |
| 2002 | Chevy | S10 Pickup | Chevy S10 Pickup Relay V6 4.3L (8th Vin Digit W) ACDelco D1786C |
| 2002 | Chevy | S10 Pickup | Chevy S10 Pickup Relay for Models with (8th Vin Digit 5) L4 2.2L ACDelco D1786C |
| 2002 | Chevy | S10 Pickup | Chevy S10 Pickup Relay for Models with (8th Vin Digit 5) L4 2.2L ACDelco D1786C |
| 2003 | Chevy | S10 Pickup | Chevy S10 Pickup Relay for Models with L4 2.2L (8th Vin Digit H) ACDelco D1786C |
| 2003 | Chevy | S10 Pickup | Chevy S10 Pickup Relay for Models with L4 2.2L (8th Vin Digit H) ACDelco D1786C |
| 2003 | Chevy | S10 Pickup | Chevy S10 Pickup Relay for Models with L4 2.2L (8th Vin Digit H) ACDelco D1786C |
| 2003 | Chevy | S10 Pickup | Chevy S10 Pickup Relay for Models with L4 2.2L (8th Vin Digit H) ACDelco D1786C |
| 2003 | Chevy | S10 Pickup | Chevy S10 Pickup Relay for Models with V6 4.3L (8th Vin Digit X) ACDelco D1786C |
| 2003 | Chevy | S10 Pickup | Chevy S10 Pickup Relay for Models with V6 4.3L (8th Vin Digit X) ACDelco D1786C |
| 1999 | Chevy | Silverado 1500 | Chevy Silverado 1500 Relay V6 4.3L (8th Vin Digit W) ACDelco D1786C |
| 1999-2001 | Chevy | Silverado 1500 | Chevy Silverado 1500 Relay V6 4.3L (8th Vin Digit W) ACDelco D1786C |
| 1999-2002 | Chevy | Silverado 1500 | Chevy Silverado 1500 Relay V6 4.3L (8th Vin Digit W) ACDelco D1786C |
| 1999 | Chevy | Silverado 1500 | Chevy Silverado 1500 Relay V8 5.3L (8th Vin Digit T) ACDelco D1786C |
| 1999-2003 | Chevy | Silverado 1500 | Chevy Silverado 1500 Relay V8 5.3L (8th Vin Digit T) ACDelco D1786C |
| 1999-2003 | Chevy | Silverado 1500 | Chevy Silverado 1500 Relay for Models with V8 4.8L (8th Vin Digit V) ACDelco D1786C |
| 1999 | Chevy | Silverado 1500 | Chevy Silverado 1500 Relay for Models with V8 4.8L (8th Vin Digit V) ACDelco D1786C |
| 1999-2003 | Chevy | Silverado 1500 | Chevy Silverado 1500 Relay for Models with V8 4.8L (8th Vin Digit V) ACDelco D1786C |
| 1999-2003 | Chevy | Silverado 1500 | Chevy Silverado 1500 Relay V8 5.3L (8th Vin Digit T) ACDelco D1786C |
| 2000 | Chevy | Silverado 1500 | Chevy Silverado 1500 Relay V6 4.3L (8th Vin Digit W) ACDelco D1786C |
| 2000-2002 | Chevy | Silverado 1500 | Chevy Silverado 1500 Relay V6 4.3L (8th Vin Digit W) ACDelco D1786C |
| 2000-2001 | Chevy | Silverado 1500 | Chevy Silverado 1500 Relay V6 4.3L (8th Vin Digit W) ACDelco D1786C |
| 2000 | Chevy | Silverado 1500 | Chevy Silverado 1500 Relay V6 4.3L (8th Vin Digit W) ACDelco D1786C |
| 2000 | Chevy | Silverado 1500 | Chevy Silverado 1500 Relay V6 4.3L (8th Vin Digit W) ACDelco D1786C |
| 2000 | Chevy | Silverado 1500 | Chevy Silverado 1500 Relay V8 5.3L (8th Vin Digit T) ACDelco D1786C |
| 2000-2001 | Chevy | Silverado 1500 | Chevy Silverado 1500 Relay V8 5.3L (8th Vin Digit T) ACDelco D1786C |
| 2000 | Chevy | Silverado 1500 | Chevy Silverado 1500 Relay V8 5.3L (8th Vin Digit T) ACDelco D1786C |
| 2000-2003 | Chevy | Silverado 1500 | Chevy Silverado 1500 Relay for Models with V8 4.8L (8th Vin Digit V) ACDelco D1786C |
| 2000-2002 | Chevy | Silverado 1500 | Chevy Silverado 1500 Relay for Models with V8 4.8L (8th Vin Digit V) ACDelco D1786C |
| 2000 | Chevy | Silverado 1500 | Chevy Silverado 1500 Relay for Models with V8 4.8L (8th Vin Digit V) ACDelco D1786C |
| 2000 | Chevy | Silverado 1500 | Chevy Silverado 1500 Relay for Models with V8 4.8L (8th Vin Digit V) ACDelco D1786C |
| 2000-2003 | Chevy | Silverado 1500 | Chevy Silverado 1500 Relay V8 5.3L (8th Vin Digit T) ACDelco D1786C |
| 2000-2002 | Chevy | Silverado 1500 | Chevy Silverado 1500 Relay V8 5.3L (8th Vin Digit T) ACDelco D1786C |
| 2000-2001 | Chevy | Silverado 1500 | Chevy Silverado 1500 Relay for Models with V8 4.8L (8th Vin Digit V) ACDelco D1786C |
| 2001 | Chevy | Silverado 1500 | Chevy Silverado 1500 Relay V6 4.3L (8th Vin Digit W) ACDelco D1786C |
| 2001 | Chevy | Silverado 1500 | Chevy Silverado 1500 Relay V8 6.0L (8th Vin Digit U) ACDelco D1786C |
| 2001-2003 | Chevy | Silverado 1500 | Chevy Silverado 1500 Relay V8 6.0L (8th Vin Digit U) ACDelco D1786C |
| 2001 | Chevy | Silverado 1500 | Chevy Silverado 1500 Relay V8 6.0L (8th Vin Digit U) ACDelco D1786C |
| 2001-2002 | Chevy | Silverado 1500 | Chevy Silverado 1500 Relay V8 6.0L (8th Vin Digit U) ACDelco D1786C |
| 2001-2003 | Chevy | Silverado 1500 | Chevy Silverado 1500 Relay V8 6.0L (8th Vin Digit U) ACDelco D1786C |
| 2001 | Chevy | Silverado 1500 | Chevy Silverado 1500 Relay V8 5.3L (8th Vin Digit T) ACDelco D1786C |
| 2001 | Chevy | Silverado 1500 | Chevy Silverado 1500 Relay for Models with V8 4.8L (8th Vin Digit V) ACDelco D1786C |
| 2002 | Chevy | Silverado 1500 | Chevy Silverado 1500 Relay V6 4.3L (8th Vin Digit W) ACDelco D1786C |
| 2002 | Chevy | Silverado 1500 | Chevy Silverado 1500 Relay V6 4.3L (8th Vin Digit W) ACDelco D1786C |
| 2002 | Chevy | Silverado 1500 | Chevy Silverado 1500 Relay V6 4.3L (8th Vin Digit W) ACDelco D1786C |
| 2002 | Chevy | Silverado 1500 | Chevy Silverado 1500 Relay V8 6.0L (8th Vin Digit U) ACDelco D1786C |
| 2002 | Chevy | Silverado 1500 | Chevy Silverado 1500 Relay V8 6.0L (8th Vin Digit U) ACDelco D1786C |
| 2002 | Chevy | Silverado 1500 | Chevy Silverado 1500 Relay V8 6.0L (8th Vin Digit U) ACDelco D1786C |
| 2002 | Chevy | Silverado 1500 | Chevy Silverado 1500 Relay V8 6.0L (8th Vin Digit U) ACDelco D1786C |
| 2002-2003 | Chevy | Silverado 1500 | Chevy Silverado 1500 Relay for Models with V8 5.3L (8th Vin Digit Z) ACDelco D1786C |
| 2002 | Chevy | Silverado 1500 | Chevy Silverado 1500 Relay for Models with V8 5.3L (8th Vin Digit Z) ACDelco D1786C |
| 2002 | Chevy | Silverado 1500 | Chevy Silverado 1500 Relay for Models with V8 5.3L (8th Vin Digit Z) ACDelco D1786C |
| 2002 | Chevy | Silverado 1500 | Chevy Silverado 1500 Relay for Models with V8 5.3L (8th Vin Digit Z) ACDelco D1786C |
| 2002 | Chevy | Silverado 1500 | Chevy Silverado 1500 Relay for Models with V8 5.3L (8th Vin Digit Z) ACDelco D1786C |
| 2002 | Chevy | Silverado 1500 | Chevy Silverado 1500 Relay for Models with V8 5.3L (8th Vin Digit Z) ACDelco D1786C |
| 2002 | Chevy | Silverado 1500 | Chevy Silverado 1500 Relay V8 5.3L (8th Vin Digit T) ACDelco D1786C |
| 2002 | Chevy | Silverado 1500 | Chevy Silverado 1500 Relay V8 5.3L (8th Vin Digit T) ACDelco D1786C |
| 2002 | Chevy | Silverado 1500 | Chevy Silverado 1500 Relay V8 5.3L (8th Vin Digit T) ACDelco D1786C |
| 2002 | Chevy | Silverado 1500 | Chevy Silverado 1500 Relay V8 5.3L (8th Vin Digit T) ACDelco D1786C |
| 2002 | Chevy | Silverado 1500 | Chevy Silverado 1500 Relay for Models with V8 4.8L (8th Vin Digit V) ACDelco D1786C |
| 2002 | Chevy | Silverado 1500 | Chevy Silverado 1500 Relay for Models with V6 4.3L (8th Vin Digit X) ACDelco D1786C |
| 2002 | Chevy | Silverado 1500 | Chevy Silverado 1500 Relay for Models with V6 4.3L (8th Vin Digit X) ACDelco D1786C |
| 2002 | Chevy | Silverado 1500 | Chevy Silverado 1500 Relay for Models with V6 4.3L (8th Vin Digit X) ACDelco D1786C |
| 2002 | Chevy | Silverado 1500 | Chevy Silverado 1500 Relay for Models with V8 4.8L (8th Vin Digit V) ACDelco D1786C |
| 2002 | Chevy | Silverado 1500 | Chevy Silverado 1500 Relay for Models with V8 4.8L (8th Vin Digit V) ACDelco D1786C |
| 2002 | Chevy | Silverado 1500 | Chevy Silverado 1500 Relay for Models with V8 4.8L (8th Vin Digit V) ACDelco D1786C |
| 2002-2003 | Chevy | Silverado 1500 | Chevy Silverado 1500 Relay for Models with V6 4.3L (8th Vin Digit X) ACDelco D1786C |
| 2002 | Chevy | Silverado 1500 | Chevy Silverado 1500 Relay for Models with V6 4.3L (8th Vin Digit X) ACDelco D1786C |
| 2002 | Chevy | Silverado 1500 | Chevy Silverado 1500 Relay for Models with V6 4.3L (8th Vin Digit X) ACDelco D1786C |
| 2002 | Chevy | Silverado 1500 | Chevy Silverado 1500 Relay V6 4.3L (8th Vin Digit W) ACDelco D1786C |
| 2003 | Chevy | Silverado 1500 | Chevy Silverado 1500 Relay V8 6.0L (8th Vin Digit U) ACDelco D1786C |
| 2003 | Chevy | Silverado 1500 | Chevy Silverado 1500 Relay for Models with V8 6.0L (8th Vin Digit N) ACDelco D1786C |
| 2003 | Chevy | Silverado 1500 | Chevy Silverado 1500 Relay V8 6.0L (8th Vin Digit U) ACDelco D1786C |
| 2003 | Chevy | Silverado 1500 | Chevy Silverado 1500 Relay for Models with V8 6.0L (8th Vin Digit N) ACDelco D1786C |
| 2003 | Chevy | Silverado 1500 | Chevy Silverado 1500 Relay for Models with V8 5.3L (8th Vin Digit Z) ACDelco D1786C |
| 2003 | Chevy | Silverado 1500 | Chevy Silverado 1500 Relay for Models with V8 6.0L (8th Vin Digit N) ACDelco D1786C |
| 2003 | Chevy | Silverado 1500 | Chevy Silverado 1500 Relay for Models with V8 6.0L (8th Vin Digit N) ACDelco D1786C |
| 2003 | Chevy | Silverado 1500 | Chevy Silverado 1500 Relay for Models with V8 5.3L (8th Vin Digit Z) ACDelco D1786C |
| 2003 | Chevy | Silverado 1500 | Chevy Silverado 1500 Relay for Models with V8 5.3L (8th Vin Digit Z) ACDelco D1786C |
| 2003 | Chevy | Silverado 1500 | Chevy Silverado 1500 Relay V8 5.3L (8th Vin Digit T) ACDelco D1786C |
| 2003 | Chevy | Silverado 1500 | Chevy Silverado 1500 Relay for Models with V6 4.3L (8th Vin Digit X) ACDelco D1786C |
| 2003 | Chevy | Silverado 1500 | Chevy Silverado 1500 Relay for Models with V6 4.3L (8th Vin Digit X) ACDelco D1786C |
| 2003 | Chevy | Silverado 1500 | Chevy Silverado 1500 Relay for Models with V8 4.8L (8th Vin Digit V) ACDelco D1786C |
| 2003 | Chevy | Silverado 1500 | Chevy Silverado 1500 Relay for Models with V6 4.3L (8th Vin Digit X) ACDelco D1786C |
| 2001 | Chevy | Silverado 1500 HD | Chevy Silverado 1500 HD Relay V8 6.0L (8th Vin Digit U) ACDelco D1786C |
| 2001-2003 | Chevy | Silverado 1500 HD | Chevy Silverado 1500 HD Relay V8 6.0L (8th Vin Digit U) ACDelco D1786C |
| 2001 | Chevy | Silverado 1500 HD | Chevy Silverado 1500 HD Relay V8 6.0L (8th Vin Digit U) ACDelco D1786C |
| 2001-2002 | Chevy | Silverado 1500 HD | Chevy Silverado 1500 HD Relay V8 6.0L (8th Vin Digit U) ACDelco D1786C |
| 2001-2003 | Chevy | Silverado 1500 HD | Chevy Silverado 1500 HD Relay V8 6.0L (8th Vin Digit U) ACDelco D1786C |
| 2002 | Chevy | Silverado 1500 HD | Chevy Silverado 1500 HD Relay V8 6.0L (8th Vin Digit U) ACDelco D1786C |
| 2002 | Chevy | Silverado 1500 HD | Chevy Silverado 1500 HD Relay V8 6.0L (8th Vin Digit U) ACDelco D1786C |
| 2002 | Chevy | Silverado 1500 HD | Chevy Silverado 1500 HD Relay V8 6.0L (8th Vin Digit U) ACDelco D1786C |
| 2002 | Chevy | Silverado 1500 HD | Chevy Silverado 1500 HD Relay V8 6.0L (8th Vin Digit U) ACDelco D1786C |
| 2003 | Chevy | Silverado 1500 HD | Chevy Silverado 1500 HD Relay V8 6.0L (8th Vin Digit U) ACDelco D1786C |
| 2003 | Chevy | Silverado 1500 HD | Chevy Silverado 1500 HD Relay V8 6.0L (8th Vin Digit U) ACDelco D1786C |
| 1999-2003 | Chevy | Silverado 2500 | Chevy Silverado 2500 Relay V8 6.0L (8th Vin Digit U) ACDelco D1786C |
| 1999-2003 | Chevy | Silverado 2500 | Chevy Silverado 2500 Relay V8 6.0L (8th Vin Digit U) ACDelco D1786C |
| 1999 | Chevy | Silverado 2500 | Chevy Silverado 2500 Relay V8 6.0L (8th Vin Digit U) ACDelco D1786C |
| 1999 | Chevy | Silverado 2500 | Chevy Silverado 2500 Relay V8 5.3L (8th Vin Digit T) ACDelco D1786C |
| 1999 | Chevy | Silverado 2500 | Chevy Silverado 2500 Relay V8 5.3L (8th Vin Digit T) ACDelco D1786C |
| 1999-2000 | Chevy | Silverado 2500 | Chevy Silverado 2500 Relay V8 5.3L (8th Vin Digit T) ACDelco D1786C |
| 2000 | Chevy | Silverado 2500 | Chevy Silverado 2500 Relay V8 6.0L (8th Vin Digit U) ACDelco D1786C |
| 2000-2003 | Chevy | Silverado 2500 | Chevy Silverado 2500 Relay V8 6.0L (8th Vin Digit U) ACDelco D1786C |
| 2000-2002 | Chevy | Silverado 2500 | Chevy Silverado 2500 Relay V8 6.0L (8th Vin Digit U) ACDelco D1786C |
| 2000 | Chevy | Silverado 2500 | Chevy Silverado 2500 Relay V8 6.0L (8th Vin Digit U) ACDelco D1786C |
| 2000-2001 | Chevy | Silverado 2500 | Chevy Silverado 2500 Relay V8 6.0L (8th Vin Digit U) ACDelco D1786C |
| 2000 | Chevy | Silverado 2500 | Chevy Silverado 2500 Relay V8 5.3L (8th Vin Digit T) ACDelco D1786C |
| 2000 | Chevy | Silverado 2500 | Chevy Silverado 2500 Relay V8 5.3L (8th Vin Digit T) ACDelco D1786C |
| 2000 | Chevy | Silverado 2500 | Chevy Silverado 2500 Relay V8 5.3L (8th Vin Digit T) ACDelco D1786C |
| 2000 | Chevy | Silverado 2500 | Chevy Silverado 2500 Relay V8 5.3L (8th Vin Digit T) ACDelco D1786C |
| 2000 | Chevy | Silverado 2500 | Chevy Silverado 2500 Relay V8 5.3L (8th Vin Digit T) ACDelco D1786C |
| 2001 | Chevy | Silverado 2500 | Chevy Silverado 2500 Relay V8 6.0L (8th Vin Digit U) ACDelco D1786C |
| 2001 | Chevy | Silverado 2500 | Chevy Silverado 2500 Relay V8 6.0L (8th Vin Digit U) ACDelco D1786C |
| 2001-2003 | Chevy | Silverado 2500 | Chevy Silverado 2500 Relay V8 6.0L (8th Vin Digit U) ACDelco D1786C |
| 2001-2003 | Chevy | Silverado 2500 | Chevy Silverado 2500 Relay V8 6.0L (8th Vin Digit U) ACDelco D1786C |
| 2001-2002 | Chevy | Silverado 2500 | Chevy Silverado 2500 Relay V8 6.0L (8th Vin Digit U) ACDelco D1786C |
| 2001 | Chevy | Silverado 2500 | Chevy Silverado 2500 Relay V8 6.0L (8th Vin Digit U) ACDelco D1786C |
| 2002 | Chevy | Silverado 2500 | Chevy Silverado 2500 Relay V8 6.0L (8th Vin Digit U) ACDelco D1786C |
| 2002 | Chevy | Silverado 2500 | Chevy Silverado 2500 Relay V8 6.0L (8th Vin Digit U) ACDelco D1786C |
| 2002 | Chevy | Silverado 2500 | Chevy Silverado 2500 Relay V8 6.0L (8th Vin Digit U) ACDelco D1786C |
| 2002 | Chevy | Silverado 2500 | Chevy Silverado 2500 Relay V8 6.0L (8th Vin Digit U) ACDelco D1786C |
| 2002 | Chevy | Silverado 2500 | Chevy Silverado 2500 Relay V8 6.0L (8th Vin Digit U) ACDelco D1786C |
| 2002 | Chevy | Silverado 2500 | Chevy Silverado 2500 Relay V8 6.0L (8th Vin Digit U) ACDelco D1786C |
| 2002 | Chevy | Silverado 2500 | Chevy Silverado 2500 Relay V8 6.0L (8th Vin Digit U) ACDelco D1786C |
| 2002 | Chevy | Silverado 2500 | Chevy Silverado 2500 Relay V8 6.0L (8th Vin Digit U) ACDelco D1786C |
| 2003 | Chevy | Silverado 2500 | Chevy Silverado 2500 Relay V8 6.0L (8th Vin Digit U) ACDelco D1786C |
| 2003 | Chevy | Silverado 2500 | Chevy Silverado 2500 Relay V8 6.0L (8th Vin Digit U) ACDelco D1786C |
| 2003 | Chevy | Silverado 2500 | Chevy Silverado 2500 Relay V8 6.0L (8th Vin Digit U) ACDelco D1786C |
| 2001-2003 | Chevy | Silverado 2500 HD | Chevy Silverado 2500 HD Relay V8 6.0L (8th Vin Digit U) ACDelco D1786C |
| 2001-2003 | Chevy | Silverado 2500 HD | Chevy Silverado 2500 HD Relay V8 6.0L (8th Vin Digit U) ACDelco D1786C |
| 2001-2002 | Chevy | Silverado 2500 HD | Chevy Silverado 2500 HD Relay V8 6.0L (8th Vin Digit U) ACDelco D1786C |
| 2001 | Chevy | Silverado 2500 HD | Chevy Silverado 2500 HD Relay V8 6.0L (8th Vin Digit U) ACDelco D1786C |
| 2001 | Chevy | Silverado 2500 HD | Chevy Silverado 2500 HD Relay V8 6.0L (8th Vin Digit U) ACDelco D1786C |
| 2001-2003 | Chevy | Silverado 2500 HD | Chevy Silverado 2500 HD Relay V8 6.0L (8th Vin Digit U) ACDelco D1786C |
| 2001-2003 | Chevy | Silverado 2500 HD | Chevy Silverado 2500 HD Relay for Models with (8th Vin Digit 1) V8 6.6L ACDelco D1786C |
| 2001-2002 | Chevy | Silverado 2500 HD | Chevy Silverado 2500 HD Relay for Models with (8th Vin Digit 1) V8 6.6L ACDelco D1786C |
| 2001 | Chevy | Silverado 2500 HD | Chevy Silverado 2500 HD Relay for Models with (8th Vin Digit 1) V8 6.6L ACDelco D1786C |
| 2001 | Chevy | Silverado 2500 HD | Chevy Silverado 2500 HD Relay for Models with (8th Vin Digit 1) V8 6.6L ACDelco D1786C |
| 2001-2003 | Chevy | Silverado 2500 HD | Chevy Silverado 2500 HD Relay for Models with (8th Vin Digit 1) V8 6.6L ACDelco D1786C |
| 2001-2003 | Chevy | Silverado 2500 HD | Chevy Silverado 2500 HD Relay V8 6.0L (8th Vin Digit U) ACDelco D1786C |
| 2001-2002 | Chevy | Silverado 2500 HD | Chevy Silverado 2500 HD Relay V8 6.0L (8th Vin Digit U) ACDelco D1786C |
| 2001 | Chevy | Silverado 2500 HD | Chevy Silverado 2500 HD Relay V8 6.0L (8th Vin Digit U) ACDelco D1786C |
| 2001 | Chevy | Silverado 2500 HD | Chevy Silverado 2500 HD Relay V8 6.0L (8th Vin Digit U) ACDelco D1786C |
| 2001-2003 | Chevy | Silverado 2500 HD | Chevy Silverado 2500 HD Relay V8 6.0L (8th Vin Digit U) ACDelco D1786C |
| 2001-2003 | Chevy | Silverado 2500 HD | Chevy Silverado 2500 HD Relay for Models with (8th Vin Digit G) V8 8.1L ACDelco D1786C |
| 2001-2002 | Chevy | Silverado 2500 HD | Chevy Silverado 2500 HD Relay for Models with (8th Vin Digit G) V8 8.1L ACDelco D1786C |
| 2001 | Chevy | Silverado 2500 HD | Chevy Silverado 2500 HD Relay for Models with (8th Vin Digit G) V8 8.1L ACDelco D1786C |
| 2001 | Chevy | Silverado 2500 HD | Chevy Silverado 2500 HD Relay for Models with (8th Vin Digit G) V8 8.1L ACDelco D1786C |
| 2001-2003 | Chevy | Silverado 2500 HD | Chevy Silverado 2500 HD Relay for Models with (8th Vin Digit G) V8 8.1L ACDelco D1786C |
| 2001-2003 | Chevy | Silverado 2500 HD | Chevy Silverado 2500 HD Relay (8th Vin Digit 1) V8 6.6L ACDelco D1786C |
| 2002 | Chevy | Silverado 2500 HD | Chevy Silverado 2500 HD Relay V8 6.0L (8th Vin Digit U) ACDelco D1786C |
| 2002 | Chevy | Silverado 2500 HD | Chevy Silverado 2500 HD Relay V8 6.0L (8th Vin Digit U) ACDelco D1786C |
| 2002 | Chevy | Silverado 2500 HD | Chevy Silverado 2500 HD Relay V8 6.0L (8th Vin Digit U) ACDelco D1786C |
| 2002 | Chevy | Silverado 2500 HD | Chevy Silverado 2500 HD Relay V8 6.0L (8th Vin Digit U) ACDelco D1786C |
| 2002 | Chevy | Silverado 2500 HD | Chevy Silverado 2500 HD Relay for Models with (8th Vin Digit 1) V8 6.6L ACDelco D1786C |
| 2002 | Chevy | Silverado 2500 HD | Chevy Silverado 2500 HD Relay for Models with (8th Vin Digit 1) V8 6.6L ACDelco D1786C |
| 2002 | Chevy | Silverado 2500 HD | Chevy Silverado 2500 HD Relay for Models with (8th Vin Digit 1) V8 6.6L ACDelco D1786C |
| 2002 | Chevy | Silverado 2500 HD | Chevy Silverado 2500 HD Relay for Models with (8th Vin Digit 1) V8 6.6L ACDelco D1786C |
| 2002 | Chevy | Silverado 2500 HD | Chevy Silverado 2500 HD Relay V8 6.0L (8th Vin Digit U) ACDelco D1786C |
| 2002 | Chevy | Silverado 2500 HD | Chevy Silverado 2500 HD Relay V8 6.0L (8th Vin Digit U) ACDelco D1786C |
| 2002 | Chevy | Silverado 2500 HD | Chevy Silverado 2500 HD Relay V8 6.0L (8th Vin Digit U) ACDelco D1786C |
| 2002 | Chevy | Silverado 2500 HD | Chevy Silverado 2500 HD Relay V8 6.0L (8th Vin Digit U) ACDelco D1786C |
| 2002 | Chevy | Silverado 2500 HD | Chevy Silverado 2500 HD Relay for Models with (8th Vin Digit G) V8 8.1L ACDelco D1786C |
| 2002 | Chevy | Silverado 2500 HD | Chevy Silverado 2500 HD Relay for Models with (8th Vin Digit G) V8 8.1L ACDelco D1786C |
| 2002 | Chevy | Silverado 2500 HD | Chevy Silverado 2500 HD Relay for Models with (8th Vin Digit G) V8 8.1L ACDelco D1786C |
| 2002 | Chevy | Silverado 2500 HD | Chevy Silverado 2500 HD Relay for Models with (8th Vin Digit G) V8 8.1L ACDelco D1786C |
| 2003 | Chevy | Silverado 2500 HD | Chevy Silverado 2500 HD Relay V8 6.0L (8th Vin Digit U) ACDelco D1786C |
| 2003 | Chevy | Silverado 2500 HD | Chevy Silverado 2500 HD Relay for Models with (8th Vin Digit 1) V8 6.6L ACDelco D1786C |
| 2003 | Chevy | Silverado 2500 HD | Chevy Silverado 2500 HD Relay for Models with (8th Vin Digit 1) V8 6.6L ACDelco D1786C |
| 2003 | Chevy | Silverado 2500 HD | Chevy Silverado 2500 HD Relay V8 6.0L (8th Vin Digit U) ACDelco D1786C |
| 2003 | Chevy | Silverado 2500 HD | Chevy Silverado 2500 HD Relay V8 6.0L (8th Vin Digit U) ACDelco D1786C |
| 2003 | Chevy | Silverado 2500 HD | Chevy Silverado 2500 HD Relay for Models with (8th Vin Digit G) V8 8.1L ACDelco D1786C |
| 2003 | Chevy | Silverado 2500 HD | Chevy Silverado 2500 HD Relay for Models with (8th Vin Digit G) V8 8.1L ACDelco D1786C |
| 2001-2003 | Chevy | Silverado 3500 | Chevy Silverado 3500 Relay for Models with V8 8.1L (8th Vin Digit G) ACDelco D1786C |
| 2001-2002 | Chevy | Silverado 3500 | Chevy Silverado 3500 Relay for Models with V8 6.6L (8th Vin Digit 1) ACDelco D1786C |
| 2001-2003 | Chevy | Silverado 3500 | Chevy Silverado 3500 Relay for Models with V8 6.6L (8th Vin Digit 1) ACDelco D1786C |
| 2001 | Chevy | Silverado 3500 | Chevy Silverado 3500 Relay for Models with V8 6.6L (8th Vin Digit 1) ACDelco D1786C |
| 2001 | Chevy | Silverado 3500 | Chevy Silverado 3500 Relay for Models with V8 6.6L (8th Vin Digit 1) ACDelco D1786C |
| 2001-2003 | Chevy | Silverado 3500 | Chevy Silverado 3500 Relay V8 6.0L (8th Vin Digit U) ACDelco D1786C |
| 2001-2003 | Chevy | Silverado 3500 | Chevy Silverado 3500 Relay for Models with V8 6.6L (8th Vin Digit 1) ACDelco D1786C |
| 2001-2002 | Chevy | Silverado 3500 | Chevy Silverado 3500 Relay V8 6.0L (8th Vin Digit U) ACDelco D1786C |
| 2001 | Chevy | Silverado 3500 | Chevy Silverado 3500 Relay V8 6.0L (8th Vin Digit U) ACDelco D1786C |
| 2001 | Chevy | Silverado 3500 | Chevy Silverado 3500 Relay V8 6.0L (8th Vin Digit U) ACDelco D1786C |
| 2001-2003 | Chevy | Silverado 3500 | Chevy Silverado 3500 Relay V8 6.0L (8th Vin Digit U) ACDelco D1786C |
| 2001-2003 | Chevy | Silverado 3500 | Chevy Silverado 3500 Relay for Models with V8 8.1L (8th Vin Digit G) ACDelco D1786C |
| 2001-2002 | Chevy | Silverado 3500 | Chevy Silverado 3500 Relay for Models with V8 8.1L (8th Vin Digit G) ACDelco D1786C |
| 2001 | Chevy | Silverado 3500 | Chevy Silverado 3500 Relay for Models with V8 8.1L (8th Vin Digit G) ACDelco D1786C |
| 2001 | Chevy | Silverado 3500 | Chevy Silverado 3500 Relay for Models with V8 8.1L (8th Vin Digit G) ACDelco D1786C |
| 2002 | Chevy | Silverado 3500 | Chevy Silverado 3500 Relay for Models with V8 8.1L (8th Vin Digit G) ACDelco D1786C |
| 2002 | Chevy | Silverado 3500 | Chevy Silverado 3500 Relay for Models with V8 6.6L (8th Vin Digit 1) ACDelco D1786C |
| 2002 | Chevy | Silverado 3500 | Chevy Silverado 3500 Relay for Models with V8 6.6L (8th Vin Digit 1) ACDelco D1786C |
| 2002 | Chevy | Silverado 3500 | Chevy Silverado 3500 Relay for Models with V8 6.6L (8th Vin Digit 1) ACDelco D1786C |
| 2002 | Chevy | Silverado 3500 | Chevy Silverado 3500 Relay for Models with V8 6.6L (8th Vin Digit 1) ACDelco D1786C |
| 2002 | Chevy | Silverado 3500 | Chevy Silverado 3500 Relay V8 6.0L (8th Vin Digit U) ACDelco D1786C |
| 2002 | Chevy | Silverado 3500 | Chevy Silverado 3500 Relay V8 6.0L (8th Vin Digit U) ACDelco D1786C |
| 2002 | Chevy | Silverado 3500 | Chevy Silverado 3500 Relay V8 6.0L (8th Vin Digit U) ACDelco D1786C |
| 2002 | Chevy | Silverado 3500 | Chevy Silverado 3500 Relay V8 6.0L (8th Vin Digit U) ACDelco D1786C |
| 2002 | Chevy | Silverado 3500 | Chevy Silverado 3500 Relay for Models with V8 8.1L (8th Vin Digit G) ACDelco D1786C |
| 2002 | Chevy | Silverado 3500 | Chevy Silverado 3500 Relay for Models with V8 8.1L (8th Vin Digit G) ACDelco D1786C |
| 2002 | Chevy | Silverado 3500 | Chevy Silverado 3500 Relay for Models with V8 8.1L (8th Vin Digit G) ACDelco D1786C |
| 2003 | Chevy | Silverado 3500 | Chevy Silverado 3500 Relay for Models with V8 8.1L (8th Vin Digit G) ACDelco D1786C |
| 2003 | Chevy | Silverado 3500 | Chevy Silverado 3500 Relay for Models with V8 6.6L (8th Vin Digit 1) ACDelco D1786C |
| 2003 | Chevy | Silverado 3500 | Chevy Silverado 3500 Relay for Models with V8 6.6L (8th Vin Digit 1) ACDelco D1786C |
| 2003 | Chevy | Silverado 3500 | Chevy Silverado 3500 Relay V8 6.0L (8th Vin Digit U) ACDelco D1786C |
| 2003 | Chevy | Silverado 3500 | Chevy Silverado 3500 Relay V8 6.0L (8th Vin Digit U) ACDelco D1786C |
| 2003 | Chevy | Silverado 3500 | Chevy Silverado 3500 Relay for Models with V8 8.1L (8th Vin Digit G) ACDelco D1786C |
| 2000-2002 | Chevy | Suburban 1500 | Chevy Suburban 1500 Relay V8 5.3L (8th Vin Digit T) ACDelco D1786C |
| 2001-2003 | Chevy | Suburban 1500 | Chevy Suburban 1500 Relay V8 5.3L (8th Vin Digit T) ACDelco D1786C |
| 2002 | Chevy | Suburban 1500 | Chevy Suburban 1500 Relay V8 5.3L (8th Vin Digit T) ACDelco D1786C |
| 2002 | Chevy | Suburban 1500 | Chevy Suburban 1500 Relay V8 5.3L (8th Vin Digit T) ACDelco D1786C |
| 2002 | Chevy | Suburban 1500 | Chevy Suburban 1500 Relay V8 5.3L (8th Vin Digit T) ACDelco D1786C |
| 2002 | Chevy | Suburban 1500 | Chevy Suburban 1500 Relay V8 5.3L (8th Vin Digit T) ACDelco D1786C |
| 2002 | Chevy | Suburban 1500 | Chevy Suburban 1500 Relay V8 5.3L (8th Vin Digit T) ACDelco D1786C |
| 2002-2003 | Chevy | Suburban 1500 | Chevy Suburban 1500 Relay for Models with V8 5.3L (8th Vin Digit Z) ACDelco D1786C |
| 2002 | Chevy | Suburban 1500 | Chevy Suburban 1500 Relay for Models with V8 5.3L (8th Vin Digit Z) ACDelco D1786C |
| 2002 | Chevy | Suburban 1500 | Chevy Suburban 1500 Relay for Models with V8 5.3L (8th Vin Digit Z) ACDelco D1786C |
| 2002 | Chevy | Suburban 1500 | Chevy Suburban 1500 Relay for Models with V8 5.3L (8th Vin Digit Z) ACDelco D1786C |
| 2002 | Chevy | Suburban 1500 | Chevy Suburban 1500 Relay for Models with V8 5.3L (8th Vin Digit Z) ACDelco D1786C |
| 2002 | Chevy | Suburban 1500 | Chevy Suburban 1500 Relay for Models with V8 5.3L (8th Vin Digit Z) ACDelco D1786C |
| 2002 | Chevy | Suburban 1500 | Chevy Suburban 1500 Relay for Models with V8 5.3L (8th Vin Digit Z) ACDelco D1786C |
| 2003 | Chevy | Suburban 1500 | Chevy Suburban 1500 Relay V8 5.3L (8th Vin Digit T) ACDelco D1786C |
| 2003 | Chevy | Suburban 1500 | Chevy Suburban 1500 Relay V8 5.3L (8th Vin Digit T) ACDelco D1786C |
| 2003-2005 | Chevy | Suburban 1500 | Chevy Suburban 1500 Relay V8 5.3L (8th Vin Digit T) ACDelco D1786C |
| 2003 | Chevy | Suburban 1500 | Chevy Suburban 1500 Relay for Models with V8 5.3L (8th Vin Digit Z) ACDelco D1786C |
| 2003 | Chevy | Suburban 1500 | Chevy Suburban 1500 Relay for Models with V8 5.3L (8th Vin Digit Z) ACDelco D1786C |
| 2003-2006 | Chevy | Suburban 1500 | Chevy Suburban 1500 Relay for Models with V8 5.3L (8th Vin Digit Z) ACDelco D1786C |
| 2006 | Chevy | Suburban 1500 | Chevy Suburban 1500 Relay V8 6.0L (8th Vin Digit U) ACDelco D1786C |
| 2007 | Chevy | Suburban 1500 | Chevy Suburban 1500 Relay for Models with V8 5.3L (8th Vin Digit 0) ACDelco D1786C |
| 2007 | Chevy | Suburban 1500 | Chevy Suburban 1500 Relay for Models with V8 5.3L (8th Vin Digit 3) ACDelco D1786C |
| 2007 | Chevy | Suburban 1500 | Chevy Suburban 1500 Relay for Models with V8 5.3L (8th Vin Digit J) ACDelco D1786C |
| 2007 | Chevy | Suburban 1500 | Chevy Suburban 1500 Relay for Models with (8th Vin Digit Y) V8 6.0L ACDelco D1786C |
| 2000-2002 | Chevy | Suburban 2500 | Chevy Suburban 2500 Relay V8 6.0L (8th Vin Digit U) ACDelco D1786C |
| 2001-2003 | Chevy | Suburban 2500 | Chevy Suburban 2500 Relay V8 6.0L (8th Vin Digit U) ACDelco D1786C |
| 2001-2003 | Chevy | Suburban 2500 | Chevy Suburban 2500 Relay for Models with (8th Vin Digit G) V8 8.1L ACDelco D1786C |
| 2001-2002 | Chevy | Suburban 2500 | Chevy Suburban 2500 Relay for Models with (8th Vin Digit G) V8 8.1L ACDelco D1786C |
| 2002 | Chevy | Suburban 2500 | Chevy Suburban 2500 Relay V8 6.0L (8th Vin Digit U) ACDelco D1786C |
| 2002 | Chevy | Suburban 2500 | Chevy Suburban 2500 Relay V8 6.0L (8th Vin Digit U) ACDelco D1786C |
| 2002 | Chevy | Suburban 2500 | Chevy Suburban 2500 Relay V8 6.0L (8th Vin Digit U) ACDelco D1786C |
| 2002 | Chevy | Suburban 2500 | Chevy Suburban 2500 Relay V8 6.0L (8th Vin Digit U) ACDelco D1786C |
| 2002 | Chevy | Suburban 2500 | Chevy Suburban 2500 Relay V8 6.0L (8th Vin Digit U) ACDelco D1786C |
| 2002 | Chevy | Suburban 2500 | Chevy Suburban 2500 Relay for Models with (8th Vin Digit G) V8 8.1L ACDelco D1786C |
| 2002 | Chevy | Suburban 2500 | Chevy Suburban 2500 Relay for Models with (8th Vin Digit G) V8 8.1L ACDelco D1786C |
| 2002 | Chevy | Suburban 2500 | Chevy Suburban 2500 Relay for Models with (8th Vin Digit G) V8 8.1L ACDelco D1786C |
| 2002 | Chevy | Suburban 2500 | Chevy Suburban 2500 Relay for Models with (8th Vin Digit G) V8 8.1L ACDelco D1786C |
| 2002 | Chevy | Suburban 2500 | Chevy Suburban 2500 Relay for Models with (8th Vin Digit G) V8 8.1L ACDelco D1786C |
| 2003 | Chevy | Suburban 2500 | Chevy Suburban 2500 Relay V8 6.0L (8th Vin Digit U) ACDelco D1786C |
| 2003 | Chevy | Suburban 2500 | Chevy Suburban 2500 Relay V8 6.0L (8th Vin Digit U) ACDelco D1786C |
| 2003-2006 | Chevy | Suburban 2500 | Chevy Suburban 2500 Relay V8 6.0L (8th Vin Digit U) ACDelco D1786C |
| 2003 | Chevy | Suburban 2500 | Chevy Suburban 2500 Relay for Models with (8th Vin Digit G) V8 8.1L ACDelco D1786C |
| 2003 | Chevy | Suburban 2500 | Chevy Suburban 2500 Relay for Models with (8th Vin Digit G) V8 8.1L ACDelco D1786C |
| 2003-2006 | Chevy | Suburban 2500 | Chevy Suburban 2500 Relay for Models with (8th Vin Digit G) V8 8.1L ACDelco D1786C |
| 2007 | Chevy | Suburban 2500 | Chevy Suburban 2500 Relay for Models with (8th Vin Digit K) V8 6.0L ACDelco D1786C |
| 1995 | Chevy | Suburban C1500 | Chevy Suburban C1500 Relay V8 5.7L (8th Vin Digit K) ACDelco D1786C |
| 1995-1999 | Chevy | Suburban C1500 | Chevy Suburban C1500 Relay V8 6.5L (8th Vin Digit F) ACDelco D1786C |
| 1996-1999 | Chevy | Suburban C1500 | Chevy Suburban C1500 Relay V8 5.7L (8th Vin Digit R) ACDelco D1786C |
| 1997 | Chevy | Suburban C1500 | Chevy Suburban C1500 Relay V8 5.7L (8th Vin Digit R) ACDelco D1786C |
| 1997-1999 | Chevy | Suburban C1500 | Chevy Suburban C1500 Relay V8 5.7L (8th Vin Digit R) ACDelco D1786C |
| 1997 | Chevy | Suburban C1500 | Chevy Suburban C1500 Relay V8 6.5L (8th Vin Digit F) ACDelco D1786C |
| 1997-1999 | Chevy | Suburban C1500 | Chevy Suburban C1500 Relay V8 6.5L (8th Vin Digit F) ACDelco D1786C |
| 1998-1999 | Chevy | Suburban C1500 | Chevy Suburban C1500 Relay V8 5.7L (8th Vin Digit R) ACDelco D1786C |
| 1998-1999 | Chevy | Suburban C1500 | Chevy Suburban C1500 Relay V8 5.7L (8th Vin Digit R) ACDelco D1786C |
| 1998-1999 | Chevy | Suburban C1500 | Chevy Suburban C1500 Relay V8 6.5L (8th Vin Digit F) ACDelco D1786C |
| 1998-1999 | Chevy | Suburban C1500 | Chevy Suburban C1500 Relay V8 6.5L (8th Vin Digit F) ACDelco D1786C |
| 1999 | Chevy | Suburban C1500 | Chevy Suburban C1500 Relay V8 5.7L (8th Vin Digit R) ACDelco D1786C |
| 1999 | Chevy | Suburban C1500 | Chevy Suburban C1500 Relay V8 6.5L (8th Vin Digit F) ACDelco D1786C |
| 1995 | Chevy | Suburban C2500 | Chevy Suburban C2500 Relay V8 5.7L (8th Vin Digit K) ACDelco D1786C |
| 1995-1999 | Chevy | Suburban C2500 | Chevy Suburban C2500 Relay V8 6.5L (8th Vin Digit F) ACDelco D1786C |
| 1995 | Chevy | Suburban C2500 | Chevy Suburban C2500 Relay V8 7.4L (8th Vin Digit N) ACDelco D1786C |
| 1996-1999 | Chevy | Suburban C2500 | Chevy Suburban C2500 Relay V8 5.7L (8th Vin Digit R) ACDelco D1786C |
| 1996-1999 | Chevy | Suburban C2500 | Chevy Suburban C2500 Relay V8 7.4L (8th Vin Digit J) ACDelco D1786C |
| 1996 | Chevy | Suburban C2500 | Chevy Suburban C2500 Relay V8 7.4L (8th Vin Digit J) ACDelco D1786C |
| 1997 | Chevy | Suburban C2500 | Chevy Suburban C2500 Relay V8 5.7L (8th Vin Digit R) ACDelco D1786C |
| 1997-1999 | Chevy | Suburban C2500 | Chevy Suburban C2500 Relay V8 5.7L (8th Vin Digit R) ACDelco D1786C |
| 1997 | Chevy | Suburban C2500 | Chevy Suburban C2500 Relay V8 6.5L (8th Vin Digit F) ACDelco D1786C |
| 1997-1999 | Chevy | Suburban C2500 | Chevy Suburban C2500 Relay V8 6.5L (8th Vin Digit F) ACDelco D1786C |
| 1997 | Chevy | Suburban C2500 | Chevy Suburban C2500 Relay V8 7.4L (8th Vin Digit J) ACDelco D1786C |
| 1997-1999 | Chevy | Suburban C2500 | Chevy Suburban C2500 Relay V8 7.4L (8th Vin Digit J) ACDelco D1786C |
| 1998-1999 | Chevy | Suburban C2500 | Chevy Suburban C2500 Relay V8 5.7L (8th Vin Digit R) ACDelco D1786C |
| 1998-1999 | Chevy | Suburban C2500 | Chevy Suburban C2500 Relay V8 5.7L (8th Vin Digit R) ACDelco D1786C |
| 1998-1999 | Chevy | Suburban C2500 | Chevy Suburban C2500 Relay V8 6.5L (8th Vin Digit F) ACDelco D1786C |
| 1998-1999 | Chevy | Suburban C2500 | Chevy Suburban C2500 Relay V8 6.5L (8th Vin Digit F) ACDelco D1786C |
| 1998-1999 | Chevy | Suburban C2500 | Chevy Suburban C2500 Relay V8 7.4L (8th Vin Digit J) ACDelco D1786C |
| 1998-1999 | Chevy | Suburban C2500 | Chevy Suburban C2500 Relay V8 7.4L (8th Vin Digit J) ACDelco D1786C |
| 1999 | Chevy | Suburban C2500 | Chevy Suburban C2500 Relay V8 5.7L (8th Vin Digit R) ACDelco D1786C |
| 1999 | Chevy | Suburban C2500 | Chevy Suburban C2500 Relay V8 6.5L (8th Vin Digit F) ACDelco D1786C |
| 1999 | Chevy | Suburban C2500 | Chevy Suburban C2500 Relay V8 7.4L (8th Vin Digit J) ACDelco D1786C |
| 1995 | Chevy | Suburban K1500 | Chevy Suburban K1500 Relay V8 5.7L (8th Vin Digit K) ACDelco D1786C |
| 1995-1999 | Chevy | Suburban K1500 | Chevy Suburban K1500 Relay V8 6.5L (8th Vin Digit F) ACDelco D1786C |
| 1996-1999 | Chevy | Suburban K1500 | Chevy Suburban K1500 Relay V8 5.7L (8th Vin Digit R) ACDelco D1786C |
| 1997 | Chevy | Suburban K1500 | Chevy Suburban K1500 Relay V8 5.7L (8th Vin Digit R) ACDelco D1786C |
| 1997-1999 | Chevy | Suburban K1500 | Chevy Suburban K1500 Relay V8 5.7L (8th Vin Digit R) ACDelco D1786C |
| 1997 | Chevy | Suburban K1500 | Chevy Suburban K1500 Relay V8 6.5L (8th Vin Digit F) ACDelco D1786C |
| 1997-1999 | Chevy | Suburban K1500 | Chevy Suburban K1500 Relay V8 6.5L (8th Vin Digit F) ACDelco D1786C |
| 1998-1999 | Chevy | Suburban K1500 | Chevy Suburban K1500 Relay V8 5.7L (8th Vin Digit R) ACDelco D1786C |
| 1998-1999 | Chevy | Suburban K1500 | Chevy Suburban K1500 Relay V8 5.7L (8th Vin Digit R) ACDelco D1786C |
| 1998-1999 | Chevy | Suburban K1500 | Chevy Suburban K1500 Relay V8 6.5L (8th Vin Digit F) ACDelco D1786C |
| 1998-1999 | Chevy | Suburban K1500 | Chevy Suburban K1500 Relay V8 6.5L (8th Vin Digit F) ACDelco D1786C |
| 1999 | Chevy | Suburban K1500 | Chevy Suburban K1500 Relay V8 5.7L (8th Vin Digit R) ACDelco D1786C |
| 1999 | Chevy | Suburban K1500 | Chevy Suburban K1500 Relay V8 6.5L (8th Vin Digit F) ACDelco D1786C |
| 1995 | Chevy | Suburban K2500 | Chevy Suburban K2500 Relay V8 5.7L (8th Vin Digit K) ACDelco D1786C |
| 1995-1999 | Chevy | Suburban K2500 | Chevy Suburban K2500 Relay V8 6.5L (8th Vin Digit F) ACDelco D1786C |
| 1995 | Chevy | Suburban K2500 | Chevy Suburban K2500 Relay V8 7.4L (8th Vin Digit N) ACDelco D1786C |
| 1996-1999 | Chevy | Suburban K2500 | Chevy Suburban K2500 Relay V8 5.7L (8th Vin Digit R) ACDelco D1786C |
| 1996-1999 | Chevy | Suburban K2500 | Chevy Suburban K2500 Relay V8 7.4L (8th Vin Digit J) ACDelco D1786C |
| 1996 | Chevy | Suburban K2500 | Chevy Suburban K2500 Relay V8 7.4L (8th Vin Digit J) ACDelco D1786C |
| 1997 | Chevy | Suburban K2500 | Chevy Suburban K2500 Relay V8 5.7L (8th Vin Digit R) ACDelco D1786C |
| 1997-1999 | Chevy | Suburban K2500 | Chevy Suburban K2500 Relay V8 5.7L (8th Vin Digit R) ACDelco D1786C |
| 1997 | Chevy | Suburban K2500 | Chevy Suburban K2500 Relay V8 6.5L (8th Vin Digit F) ACDelco D1786C |
| 1997-1999 | Chevy | Suburban K2500 | Chevy Suburban K2500 Relay V8 6.5L (8th Vin Digit F) ACDelco D1786C |
| 1997 | Chevy | Suburban K2500 | Chevy Suburban K2500 Relay V8 7.4L (8th Vin Digit J) ACDelco D1786C |
| 1997-1999 | Chevy | Suburban K2500 | Chevy Suburban K2500 Relay V8 7.4L (8th Vin Digit J) ACDelco D1786C |
| 1998-1999 | Chevy | Suburban K2500 | Chevy Suburban K2500 Relay V8 5.7L (8th Vin Digit R) ACDelco D1786C |
| 1998-1999 | Chevy | Suburban K2500 | Chevy Suburban K2500 Relay V8 5.7L (8th Vin Digit R) ACDelco D1786C |
| 1998-1999 | Chevy | Suburban K2500 | Chevy Suburban K2500 Relay V8 6.5L (8th Vin Digit F) ACDelco D1786C |
| 1998-1999 | Chevy | Suburban K2500 | Chevy Suburban K2500 Relay V8 6.5L (8th Vin Digit F) ACDelco D1786C |
| 1998-1999 | Chevy | Suburban K2500 | Chevy Suburban K2500 Relay V8 7.4L (8th Vin Digit J) ACDelco D1786C |
| 1998-1999 | Chevy | Suburban K2500 | Chevy Suburban K2500 Relay V8 7.4L (8th Vin Digit J) ACDelco D1786C |
| 1999 | Chevy | Suburban K2500 | Chevy Suburban K2500 Relay V8 5.7L (8th Vin Digit R) ACDelco D1786C |
| 1999 | Chevy | Suburban K2500 | Chevy Suburban K2500 Relay V8 6.5L (8th Vin Digit F) ACDelco D1786C |
| 1999 | Chevy | Suburban K2500 | Chevy Suburban K2500 Relay V8 7.4L (8th Vin Digit J) ACDelco D1786C |
| 1995-1999 | Chevy | Tahoe | Chevy Tahoe Relay V8 6.5L (8th Vin Digit S) ACDelco D1786C |
| 1995 | Chevy | Tahoe | Chevy Tahoe Relay V8 5.7L (8th Vin Digit K) ACDelco D1786C |
| 1996-1999 | Chevy | Tahoe | Chevy Tahoe Relay V8 5.7L (8th Vin Digit R) ACDelco D1786C |
| 1997 | Chevy | Tahoe | Chevy Tahoe Relay V8 6.5L (8th Vin Digit S) ACDelco D1786C |
| 1997-1999 | Chevy | Tahoe | Chevy Tahoe Relay V8 6.5L (8th Vin Digit S) ACDelco D1786C |
| 1997-1999 | Chevy | Tahoe | Chevy Tahoe Relay V8 5.7L (8th Vin Digit R) ACDelco D1786C |
| 1997 | Chevy | Tahoe | Chevy Tahoe Relay V8 5.7L (8th Vin Digit R) ACDelco D1786C |
| 1998-1999 | Chevy | Tahoe | Chevy Tahoe Relay V8 6.5L (8th Vin Digit S) ACDelco D1786C |
| 1998-1999 | Chevy | Tahoe | Chevy Tahoe Relay V8 6.5L (8th Vin Digit S) ACDelco D1786C |
| 1998 | Chevy | Tahoe | Chevy Tahoe Relay V8 6.5L (8th Vin Digit S) ACDelco D1786C |
| 1998-1999 | Chevy | Tahoe | Chevy Tahoe Relay V8 5.7L (8th Vin Digit R) ACDelco D1786C |
| 1998-1999 | Chevy | Tahoe | Chevy Tahoe Relay V8 5.7L (8th Vin Digit R) ACDelco D1786C |
| 1998 | Chevy | Tahoe | Chevy Tahoe Relay V8 5.7L (8th Vin Digit R) ACDelco D1786C |
| 1999 | Chevy | Tahoe | Chevy Tahoe Relay V8 6.5L (8th Vin Digit S) ACDelco D1786C |
| 1999-2000 | Chevy | Tahoe | Chevy Tahoe Relay V8 5.7L (8th Vin Digit R) ACDelco D1786C |
| 2000-2003 | Chevy | Tahoe | Chevy Tahoe Relay V8 5.3L (8th Vin Digit T) ACDelco D1786C |
| 2000-2003 | Chevy | Tahoe | Chevy Tahoe Relay for Models with V8 4.8L (8th Vin Digit V) ACDelco D1786C |
| 2001-2002 | Chevy | Tahoe | Chevy Tahoe Relay V8 5.3L (8th Vin Digit T) ACDelco D1786C |
| 2001-2002 | Chevy | Tahoe | Chevy Tahoe Relay for Models with V8 4.8L (8th Vin Digit V) ACDelco D1786C |
| 2002 | Chevy | Tahoe | Chevy Tahoe Relay V8 5.3L (8th Vin Digit T) ACDelco D1786C |
| 2002 | Chevy | Tahoe | Chevy Tahoe Relay V8 5.3L (8th Vin Digit T) ACDelco D1786C |
| 2002 | Chevy | Tahoe | Chevy Tahoe Relay V8 5.3L (8th Vin Digit T) ACDelco D1786C |
| 2002 | Chevy | Tahoe | Chevy Tahoe Relay V8 5.3L (8th Vin Digit T) ACDelco D1786C |
| 2002 | Chevy | Tahoe | Chevy Tahoe Relay V8 5.3L (8th Vin Digit T) ACDelco D1786C |
| 2002 | Chevy | Tahoe | Chevy Tahoe Relay V8 5.3L (8th Vin Digit T) ACDelco D1786C |
| 2002 | Chevy | Tahoe | Chevy Tahoe Relay for Models with V8 5.3L (8th Vin Digit Z) ACDelco D1786C |
| 2002 | Chevy | Tahoe | Chevy Tahoe Relay for Models with V8 5.3L (8th Vin Digit Z) ACDelco D1786C |
| 2002 | Chevy | Tahoe | Chevy Tahoe Relay for Models with V8 5.3L (8th Vin Digit Z) ACDelco D1786C |
| 2002 | Chevy | Tahoe | Chevy Tahoe Relay for Models with V8 5.3L (8th Vin Digit Z) ACDelco D1786C |
| 2002-2003 | Chevy | Tahoe | Chevy Tahoe Relay for Models with V8 5.3L (8th Vin Digit Z) ACDelco D1786C |
| 2002 | Chevy | Tahoe | Chevy Tahoe Relay for Models with V8 5.3L (8th Vin Digit Z) ACDelco D1786C |
| 2002 | Chevy | Tahoe | Chevy Tahoe Relay for Models with V8 5.3L (8th Vin Digit Z) ACDelco D1786C |
| 2002 | Chevy | Tahoe | Chevy Tahoe Relay for Models with V8 5.3L (8th Vin Digit Z) ACDelco D1786C |
| 2002 | Chevy | Tahoe | Chevy Tahoe Relay for Models with V8 4.8L (8th Vin Digit V) ACDelco D1786C |
| 2002 | Chevy | Tahoe | Chevy Tahoe Relay for Models with V8 4.8L (8th Vin Digit V) ACDelco D1786C |
| 2002 | Chevy | Tahoe | Chevy Tahoe Relay for Models with V8 4.8L (8th Vin Digit V) ACDelco D1786C |
| 2002 | Chevy | Tahoe | Chevy Tahoe Relay for Models with V8 4.8L (8th Vin Digit V) ACDelco D1786C |
| 2002 | Chevy | Tahoe | Chevy Tahoe Relay for Models with V8 4.8L (8th Vin Digit V) ACDelco D1786C |
| 2002 | Chevy | Tahoe | Chevy Tahoe Relay for Models with V8 4.8L (8th Vin Digit V) ACDelco D1786C |
| 2003-2006 | Chevy | Tahoe | Chevy Tahoe Relay for Models with V8 4.8L (8th Vin Digit V) ACDelco D1786C |
| 2003-2006 | Chevy | Tahoe | Chevy Tahoe Relay V8 5.3L (8th Vin Digit T) ACDelco D1786C |
| 2003 | Chevy | Tahoe | Chevy Tahoe Relay V8 5.3L (8th Vin Digit T) ACDelco D1786C |
| 2003 | Chevy | Tahoe | Chevy Tahoe Relay for Models with V8 5.3L (8th Vin Digit Z) ACDelco D1786C |
| 2003 | Chevy | Tahoe | Chevy Tahoe Relay for Models with V8 4.8L (8th Vin Digit V) ACDelco D1786C |
| 2003-2006 | Chevy | Tahoe | Chevy Tahoe Relay for Models with V8 5.3L (8th Vin Digit Z) ACDelco D1786C |
| 2007 | Chevy | Tahoe | Chevy Tahoe Relay for Models with V8 5.3L (8th Vin Digit 0) ACDelco D1786C |
| 2007 | Chevy | Tahoe | Chevy Tahoe Relay for Models with V8 5.3L (8th Vin Digit J) ACDelco D1786C |
| 2007 | Chevy | Tahoe | Chevy Tahoe Relay for Models with V8 4.8L (8th Vin Digit C) ACDelco D1786C |
| 2003 | Chevy | Trailblazer | Chevy Trailblazer Relay for Models with V8 5.3L (8th Vin Digit P) ACDelco D1786C |
| 2003 | Chevy | Trailblazer | Chevy Trailblazer Relay for Models with V8 5.3L (8th Vin Digit P) ACDelco D1786C |
| 2003 | Chevy | Trailblazer | Chevy Trailblazer Relay for Models with V8 5.3L (8th Vin Digit P) ACDelco D1786C |
| 2003 | Chevy | Trailblazer | Chevy Trailblazer Relay for Models with L6 4.2L (8th Vin Digit S) ACDelco D1786C |
| 2000-2003 | Chevy | Venture | Chevy Venture Relay V6 3.4L (8th Vin Digit E) ACDelco D1786C |
| 2000-2003 | Chevy | Venture | Chevy Venture Relay V6 3.4L (8th Vin Digit E) ACDelco D1786C |
| 2001-2003 | Chevy | Venture | Chevy Venture Relay V6 3.4L (8th Vin Digit E) ACDelco D1786C |
| 2002 | Chevy | Venture | Chevy Venture Relay V6 3.4L (8th Vin Digit E) ACDelco D1786C |
| 1995-1996 | GMC | C1500 Truck | GMC C1500 Truck Relay V8 6.5L (8th Vin Digit S) ACDelco D1786C |
| 1995 | GMC | C1500 Truck | GMC C1500 Truck Relay V6 4.3L (8th Vin Digit Z) ACDelco D1786C |
| 1995 | GMC | C1500 Truck | GMC C1500 Truck Relay V8 5.0L (8th Vin Digit H) ACDelco D1786C |
| 1995 | GMC | C1500 Truck | GMC C1500 Truck Relay V8 5.7L (8th Vin Digit K) ACDelco D1786C |
| 1996-1998 | GMC | C1500 Truck | GMC C1500 Truck Relay V6 4.3L (8th Vin Digit W) ACDelco D1786C |
| 1996-1999 | GMC | C1500 Truck | GMC C1500 Truck Relay V8 5.0L (8th Vin Digit M) ACDelco D1786C |
| 1996-1999 | GMC | C1500 Truck | GMC C1500 Truck Relay V8 5.7L (8th Vin Digit R) ACDelco D1786C |
| 1997 | GMC | C1500 Truck | GMC C1500 Truck Relay V8 6.5L (8th Vin Digit F) ACDelco D1786C |
| 1997 | GMC | C1500 Truck | GMC C1500 Truck Relay V8 6.5L (8th Vin Digit F) ACDelco D1786C |
| 1997 | GMC | C1500 Truck | GMC C1500 Truck Relay V8 5.7L (8th Vin Digit R) ACDelco D1786C |
| 1997 | GMC | C1500 Truck | GMC C1500 Truck Relay V8 5.0L (8th Vin Digit M) ACDelco D1786C |
| 1997 | GMC | C1500 Truck | GMC C1500 Truck Relay V6 4.3L (8th Vin Digit W) ACDelco D1786C |
| 1998 | GMC | C1500 Truck | GMC C1500 Truck Relay V6 4.3L (8th Vin Digit W) ACDelco D1786C |
| 1998 | GMC | C1500 Truck | GMC C1500 Truck Relay V8 5.0L (8th Vin Digit M) ACDelco D1786C |
| 1998 | GMC | C1500 Truck | GMC C1500 Truck Relay V8 5.7L (8th Vin Digit R) ACDelco D1786C |
| 1999 | GMC | C1500 Truck | GMC C1500 Truck Relay V8 5.7L (8th Vin Digit R) ACDelco D1786C |
| 1999 | GMC | C1500 Truck | GMC C1500 Truck Relay V8 5.7L (8th Vin Digit R) ACDelco D1786C |
| 1999 | GMC | C1500 Truck | GMC C1500 Truck Relay V8 5.0L (8th Vin Digit M) ACDelco D1786C |
| 1999 | GMC | C1500 Truck | GMC C1500 Truck Relay V8 5.0L (8th Vin Digit M) ACDelco D1786C |
| 1995 | GMC | C2500 Truck | GMC C2500 Truck Relay V8 7.4L (8th Vin Digit N) ACDelco D1786C |
| 1995 | GMC | C2500 Truck | GMC C2500 Truck Relay V8 5.7L (8th Vin Digit K) ACDelco D1786C |
| 1995 | GMC | C2500 Truck | GMC C2500 Truck Relay V6 4.3L (8th Vin Digit Z) ACDelco D1786C |
| 1995 | GMC | C2500 Truck | GMC C2500 Truck Relay V8 5.0L (8th Vin Digit H) ACDelco D1786C |
| 1995-2000 | GMC | C2500 Truck | GMC C2500 Truck Relay V8 6.5L (8th Vin Digit F) ACDelco D1786C |
| 1995-1998 | GMC | C2500 Truck | GMC C2500 Truck Relay V8 6.5L (8th Vin Digit S) ACDelco D1786C |
| 1996 | GMC | C2500 Truck | GMC C2500 Truck Relay V8 7.4L (8th Vin Digit J) ACDelco D1786C |
| 1996-2000 | GMC | C2500 Truck | GMC C2500 Truck Relay V8 5.7L (8th Vin Digit R) ACDelco D1786C |
| 1996-2000 | GMC | C2500 Truck | GMC C2500 Truck Relay V8 7.4L (8th Vin Digit J) ACDelco D1786C |
| 1996-1998 | GMC | C2500 Truck | GMC C2500 Truck Relay V8 5.0L (8th Vin Digit M) ACDelco D1786C |
| 1997 | GMC | C2500 Truck | GMC C2500 Truck Relay V8 6.5L (8th Vin Digit S) ACDelco D1786C |
| 1997 | GMC | C2500 Truck | GMC C2500 Truck Relay V8 7.4L (8th Vin Digit J) ACDelco D1786C |
| 1997 | GMC | C2500 Truck | GMC C2500 Truck Relay V8 5.0L (8th Vin Digit M) ACDelco D1786C |
| 1997 | GMC | C2500 Truck | GMC C2500 Truck Relay V8 6.5L (8th Vin Digit F) ACDelco D1786C |
| 1997 | GMC | C2500 Truck | GMC C2500 Truck Relay V8 5.7L (8th Vin Digit R) ACDelco D1786C |
| 1998 | GMC | C2500 Truck | GMC C2500 Truck Relay V8 7.4L (8th Vin Digit J) ACDelco D1786C |
| 1998 | GMC | C2500 Truck | GMC C2500 Truck Relay V8 5.0L (8th Vin Digit M) ACDelco D1786C |
| 1998 | GMC | C2500 Truck | GMC C2500 Truck Relay V8 5.7L (8th Vin Digit R) ACDelco D1786C |
| 1998 | GMC | C2500 Truck | GMC C2500 Truck Relay V8 6.5L (8th Vin Digit F) ACDelco D1786C |
| 1998 | GMC | C2500 Truck | GMC C2500 Truck Relay V8 6.5L (8th Vin Digit S) ACDelco D1786C |
| 1998-1999 | GMC | C2500 Truck | GMC C2500 Truck Relay V8 7.4L (8th Vin Digit J) ACDelco D1786C |
| 1999-2000 | GMC | C2500 Truck | GMC C2500 Truck Relay V8 5.7L (8th Vin Digit R) ACDelco D1786C |
| 1999-2000 | GMC | C2500 Truck | GMC C2500 Truck Relay V8 5.7L (8th Vin Digit R) ACDelco D1786C |
| 1999-2000 | GMC | C2500 Truck | GMC C2500 Truck Relay V8 7.4L (8th Vin Digit J) ACDelco D1786C |
| 1999-2000 | GMC | C2500 Truck | GMC C2500 Truck Relay V8 7.4L (8th Vin Digit J) ACDelco D1786C |
| 1999-2000 | GMC | C2500 Truck | GMC C2500 Truck Relay V8 6.5L (8th Vin Digit F) ACDelco D1786C |
| 1999-2000 | GMC | C2500 Truck | GMC C2500 Truck Relay V8 6.5L (8th Vin Digit F) ACDelco D1786C |
| 2000 | GMC | C2500 Truck | GMC C2500 Truck Relay V8 5.7L (8th Vin Digit R) ACDelco D1786C |
| 2000 | GMC | C2500 Truck | GMC C2500 Truck Relay V8 7.4L (8th Vin Digit J) ACDelco D1786C |
| 2000 | GMC | C2500 Truck | GMC C2500 Truck Relay V8 7.4L (8th Vin Digit J) ACDelco D1786C |
| 2000 | GMC | C2500 Truck | GMC C2500 Truck Relay V8 5.7L (8th Vin Digit R) ACDelco D1786C |
| 2000 | GMC | C2500 Truck | GMC C2500 Truck Relay V8 5.7L (8th Vin Digit R) ACDelco D1786C |
| 2000 | GMC | C2500 Truck | GMC C2500 Truck Relay V8 6.5L (8th Vin Digit F) ACDelco D1786C |
| 2000 | GMC | C2500 Truck | GMC C2500 Truck Relay V8 6.5L (8th Vin Digit F) ACDelco D1786C |
| 2000 | GMC | C2500 Truck | GMC C2500 Truck Relay V8 6.5L (8th Vin Digit F) ACDelco D1786C |
| 2000 | GMC | C2500 Truck | GMC C2500 Truck Relay V8 7.4L (8th Vin Digit J) ACDelco D1786C |
| 1995-2002 | GMC | C3500 Truck | GMC C3500 Truck Relay V8 6.5L (8th Vin Digit F) ACDelco D1786C |
| 1995 | GMC | C3500 Truck | GMC C3500 Truck Relay V8 7.4L (8th Vin Digit N) ACDelco D1786C |
| 1995 | GMC | C3500 Truck | GMC C3500 Truck Relay V8 5.7L (8th Vin Digit K) ACDelco D1786C |
| 1996 | GMC | C3500 Truck | GMC C3500 Truck Relay V8 7.4L (8th Vin Digit J) ACDelco D1786C |
| 1996-2000 | GMC | C3500 Truck | GMC C3500 Truck Relay V8 5.7L (8th Vin Digit R) ACDelco D1786C |
| 1996-2000 | GMC | C3500 Truck | GMC C3500 Truck Relay V8 7.4L (8th Vin Digit J) ACDelco D1786C |
| 1997 | GMC | C3500 Truck | GMC C3500 Truck Relay V8 7.4L (8th Vin Digit J) ACDelco D1786C |
| 1997 | GMC | C3500 Truck | GMC C3500 Truck Relay V8 5.7L (8th Vin Digit R) ACDelco D1786C |
| 1997 | GMC | C3500 Truck | GMC C3500 Truck Relay V8 6.5L (8th Vin Digit F) ACDelco D1786C |
| 1998 | GMC | C3500 Truck | GMC C3500 Truck Relay V8 6.5L (8th Vin Digit S) ACDelco D1786C |
| 1998 | GMC | C3500 Truck | GMC C3500 Truck Relay V8 6.5L (8th Vin Digit S) ACDelco D1786C |
| 1998 | GMC | C3500 Truck | GMC C3500 Truck Relay V8 6.5L (8th Vin Digit F) ACDelco D1786C |
| 1998 | GMC | C3500 Truck | GMC C3500 Truck Relay V8 5.7L (8th Vin Digit R) ACDelco D1786C |
| 1998 | GMC | C3500 Truck | GMC C3500 Truck Relay V8 7.4L (8th Vin Digit J) ACDelco D1786C |
| 1998-1999 | GMC | C3500 Truck | GMC C3500 Truck Relay V8 7.4L (8th Vin Digit J) ACDelco D1786C |
| 1999-2002 | GMC | C3500 Truck | GMC C3500 Truck Relay V8 6.5L (8th Vin Digit F) ACDelco D1786C |
| 1999-2002 | GMC | C3500 Truck | GMC C3500 Truck Relay V8 6.5L (8th Vin Digit F) ACDelco D1786C |
| 1999-2000 | GMC | C3500 Truck | GMC C3500 Truck Relay V8 5.7L (8th Vin Digit R) ACDelco D1786C |
| 1999-2000 | GMC | C3500 Truck | GMC C3500 Truck Relay V8 5.7L (8th Vin Digit R) ACDelco D1786C |
| 1999-2000 | GMC | C3500 Truck | GMC C3500 Truck Relay V8 7.4L (8th Vin Digit J) ACDelco D1786C |
| 1999-2000 | GMC | C3500 Truck | GMC C3500 Truck Relay V8 7.4L (8th Vin Digit J) ACDelco D1786C |
| 2000-2002 | GMC | C3500 Truck | GMC C3500 Truck Relay V8 6.5L (8th Vin Digit F) ACDelco D1786C |
| 2000-2002 | GMC | C3500 Truck | GMC C3500 Truck Relay V8 6.5L (8th Vin Digit F) ACDelco D1786C |
| 2000 | GMC | C3500 Truck | GMC C3500 Truck Relay V8 5.7L (8th Vin Digit R) ACDelco D1786C |
| 2000 | GMC | C3500 Truck | GMC C3500 Truck Relay V8 5.7L (8th Vin Digit R) ACDelco D1786C |
| 2000 | GMC | C3500 Truck | GMC C3500 Truck Relay V8 5.7L (8th Vin Digit R) ACDelco D1786C |
| 2000 | GMC | C3500 Truck | GMC C3500 Truck Relay V8 6.5L (8th Vin Digit F) ACDelco D1786C |
| 2000 | GMC | C3500 Truck | GMC C3500 Truck Relay V8 7.4L (8th Vin Digit J) ACDelco D1786C |
| 2000 | GMC | C3500 Truck | GMC C3500 Truck Relay V8 7.4L (8th Vin Digit J) ACDelco D1786C |
| 2000 | GMC | C3500 Truck | GMC C3500 Truck Relay V8 7.4L (8th Vin Digit J) ACDelco D1786C |
| 2001-2002 | GMC | C3500 Truck | GMC C3500 Truck Relay for Models with V8 8.1L (8th Vin Digit G) ACDelco D1786C |
| 2001-2002 | GMC | C3500 Truck | GMC C3500 Truck Relay for Models with V8 8.1L (8th Vin Digit G) ACDelco D1786C |
| 2001-2002 | GMC | C3500 Truck | GMC C3500 Truck Relay for Models with V8 8.1L (8th Vin Digit G) ACDelco D1786C |
| 2002 | GMC | C3500 Truck | GMC C3500 Truck Relay for Models with V8 8.1L (8th Vin Digit G) ACDelco D1786C |
| 2002 | GMC | C3500 Truck | GMC C3500 Truck Relay for Models with V8 8.1L (8th Vin Digit G) ACDelco D1786C |
| 2002 | GMC | C3500 Truck | GMC C3500 Truck Relay for Models with V8 8.1L (8th Vin Digit G) ACDelco D1786C |
| 2002 | GMC | C3500 Truck | GMC C3500 Truck Relay for Models with V8 8.1L (8th Vin Digit G) ACDelco D1786C |
| 2002 | GMC | C3500 Truck | GMC C3500 Truck Relay for Models with V8 8.1L (8th Vin Digit G) ACDelco D1786C |
| 2002 | GMC | C3500 Truck | GMC C3500 Truck Relay for Models with V8 8.1L (8th Vin Digit G) ACDelco D1786C |
| 2002 | GMC | C3500 Truck | GMC C3500 Truck Relay V8 6.5L (8th Vin Digit F) ACDelco D1786C |
| 2002 | GMC | C3500 Truck | GMC C3500 Truck Relay V8 6.5L (8th Vin Digit F) ACDelco D1786C |
| 2002 | GMC | C3500 Truck | GMC C3500 Truck Relay V8 6.5L (8th Vin Digit F) ACDelco D1786C |
| 2002 | GMC | C3500 Truck | GMC C3500 Truck Relay V8 6.5L (8th Vin Digit F) ACDelco D1786C |
| 2002 | GMC | Envoy | GMC Envoy Relay for Models with L6 4.2L (8th Vin Digit S) ACDelco D1786C |
| 2002 | GMC | Envoy | GMC Envoy Relay for Models with L6 4.2L (8th Vin Digit S) ACDelco D1786C |
| 2003 | GMC | Envoy | GMC Envoy Relay for Models with V8 5.3L (8th Vin Digit P) ACDelco D1786C |
| 2003 | GMC | Envoy | GMC Envoy Relay for Models with L6 4.2L (8th Vin Digit S) ACDelco D1786C |
| 2003 | GMC | Envoy | GMC Envoy Relay for Models with V8 5.3L (8th Vin Digit P) ACDelco D1786C |
| 2003 | GMC | Envoy | GMC Envoy Relay for Models with V8 5.3L (8th Vin Digit P) ACDelco D1786C |
| 2003 | GMC | Envoy | GMC Envoy Relay for Models with L6 4.2L (8th Vin Digit S) ACDelco D1786C |
| 2003 | GMC | Envoy | GMC Envoy Relay for Models with L6 4.2L (8th Vin Digit S) ACDelco D1786C |
| 1996 | GMC | G3500 | GMC G3500 Relay V8 5.7L (8th Vin Digit K) ACDelco D1786C |
| 1996 | GMC | G3500 | GMC G3500 Relay V8 5.7L (8th Vin Digit K) ACDelco D1786C |
| 1996 | GMC | G3500 | GMC G3500 Relay V6 4.3L (8th Vin Digit Z) ACDelco D1786C |
| 1996 | GMC | G3500 | GMC G3500 Relay V6 4.3L (8th Vin Digit Z) ACDelco D1786C |
| 1996 | GMC | G3500 | GMC G3500 Relay V6 4.3L (8th Vin Digit Z) ACDelco D1786C |
| 1996 | GMC | G3500 | GMC G3500 Relay for Models with (8th Vin Digit Y) V8 6.5L ACDelco D1786C |
| 1996 | GMC | G3500 | GMC G3500 Relay V8 7.4L (8th Vin Digit N) ACDelco D1786C |
| 1996 | GMC | G3500 | GMC G3500 Relay V8 7.4L (8th Vin Digit N) ACDelco D1786C |
| 1996 | GMC | G3500 | GMC G3500 Relay V8 7.4L (8th Vin Digit N) ACDelco D1786C |
| 1996 | GMC | G3500 | GMC G3500 Relay V8 5.7L (8th Vin Digit K) ACDelco D1786C |
| 1996 | GMC | G3500 | GMC G3500 Relay for Models with (8th Vin Digit Y) V8 6.5L ACDelco D1786C |
| 1996 | GMC | G3500 | GMC G3500 Relay for Models with (8th Vin Digit Y) V8 6.5L ACDelco D1786C |
| 1995-1999 | GMC | Jimmy S-15 | GMC Jimmy S-15 Relay V6 4.3L (8th Vin Digit W) ACDelco D1786C |
| 1998 | GMC | Jimmy S-15 | GMC Jimmy S-15 Relay V6 4.3L (8th Vin Digit W) ACDelco D1786C |
| 2001 | GMC | Jimmy S-15 | GMC Jimmy S-15 Relay V6 4.3L (8th Vin Digit W) ACDelco D1786C |
| 2001 | GMC | Jimmy S-15 | GMC Jimmy S-15 Relay V6 4.3L (8th Vin Digit W) ACDelco D1786C |
| 1995-1998 | GMC | K1500 Truck | GMC K1500 Truck Relay V8 6.5L (8th Vin Digit S) ACDelco D1786C |
| 1995 | GMC | K1500 Truck | GMC K1500 Truck Relay V8 5.0L (8th Vin Digit H) ACDelco D1786C |
| 1995 | GMC | K1500 Truck | GMC K1500 Truck Relay V8 5.7L (8th Vin Digit K) ACDelco D1786C |
| 1995 | GMC | K1500 Truck | GMC K1500 Truck Relay V6 4.3L (8th Vin Digit Z) ACDelco D1786C |
| 1996-1998 | GMC | K1500 Truck | GMC K1500 Truck Relay V6 4.3L (8th Vin Digit W) ACDelco D1786C |
| 1996-1999 | GMC | K1500 Truck | GMC K1500 Truck Relay V8 5.0L (8th Vin Digit M) ACDelco D1786C |
| 1996-1999 | GMC | K1500 Truck | GMC K1500 Truck Relay V8 5.7L (8th Vin Digit R) ACDelco D1786C |
| 1997 | GMC | K1500 Truck | GMC K1500 Truck Relay V8 5.7L (8th Vin Digit R) ACDelco D1786C |
| 1997 | GMC | K1500 Truck | GMC K1500 Truck Relay V8 5.0L (8th Vin Digit M) ACDelco D1786C |
| 1997 | GMC | K1500 Truck | GMC K1500 Truck Relay V8 6.5L (8th Vin Digit F) ACDelco D1786C |
| 1997 | GMC | K1500 Truck | GMC K1500 Truck Relay V8 6.5L (8th Vin Digit F) ACDelco D1786C |
| 1997 | GMC | K1500 Truck | GMC K1500 Truck Relay V8 6.5L (8th Vin Digit S) ACDelco D1786C |
| 1997 | GMC | K1500 Truck | GMC K1500 Truck Relay V6 4.3L (8th Vin Digit W) ACDelco D1786C |
| 1998 | GMC | K1500 Truck | GMC K1500 Truck Relay V8 6.5L (8th Vin Digit S) ACDelco D1786C |
| 1998 | GMC | K1500 Truck | GMC K1500 Truck Relay V8 5.7L (8th Vin Digit R) ACDelco D1786C |
| 1998 | GMC | K1500 Truck | GMC K1500 Truck Relay V6 4.3L (8th Vin Digit W) ACDelco D1786C |
| 1998 | GMC | K1500 Truck | GMC K1500 Truck Relay V8 5.0L (8th Vin Digit M) ACDelco D1786C |
| 1999 | GMC | K1500 Truck | GMC K1500 Truck Relay V8 5.0L (8th Vin Digit M) ACDelco D1786C |
| 1999 | GMC | K1500 Truck | GMC K1500 Truck Relay V8 5.0L (8th Vin Digit M) ACDelco D1786C |
| 1999 | GMC | K1500 Truck | GMC K1500 Truck Relay V8 5.7L (8th Vin Digit R) ACDelco D1786C |
| 1999 | GMC | K1500 Truck | GMC K1500 Truck Relay V8 5.7L (8th Vin Digit R) ACDelco D1786C |
| 1995-1998 | GMC | K2500 Truck | GMC K2500 Truck Relay V8 6.5L (8th Vin Digit S) ACDelco D1786C |
| 1995 | GMC | K2500 Truck | GMC K2500 Truck Relay V8 7.4L (8th Vin Digit N) ACDelco D1786C |
| 1995 | GMC | K2500 Truck | GMC K2500 Truck Relay V8 5.7L (8th Vin Digit K) ACDelco D1786C |
| 1995 | GMC | K2500 Truck | GMC K2500 Truck Relay V6 4.3L (8th Vin Digit Z) ACDelco D1786C |
| 1995 | GMC | K2500 Truck | GMC K2500 Truck Relay V8 5.0L (8th Vin Digit H) ACDelco D1786C |
| 1995-2000 | GMC | K2500 Truck | GMC K2500 Truck Relay V8 6.5L (8th Vin Digit F) ACDelco D1786C |
| 1996-1998 | GMC | K2500 Truck | GMC K2500 Truck Relay V8 5.0L (8th Vin Digit M) ACDelco D1786C |
| 1996 | GMC | K2500 Truck | GMC K2500 Truck Relay V8 7.4L (8th Vin Digit J) ACDelco D1786C |
| 1996-2000 | GMC | K2500 Truck | GMC K2500 Truck Relay V8 7.4L (8th Vin Digit J) ACDelco D1786C |
| 1996-2000 | GMC | K2500 Truck | GMC K2500 Truck Relay V8 5.7L (8th Vin Digit R) ACDelco D1786C |
| 1997 | GMC | K2500 Truck | GMC K2500 Truck Relay V8 5.0L (8th Vin Digit M) ACDelco D1786C |
| 1997 | GMC | K2500 Truck | GMC K2500 Truck Relay V8 6.5L (8th Vin Digit F) ACDelco D1786C |
| 1997 | GMC | K2500 Truck | GMC K2500 Truck Relay V8 5.7L (8th Vin Digit R) ACDelco D1786C |
| 1997 | GMC | K2500 Truck | GMC K2500 Truck Relay V8 6.5L (8th Vin Digit S) ACDelco D1786C |
| 1997 | GMC | K2500 Truck | GMC K2500 Truck Relay V8 7.4L (8th Vin Digit J) ACDelco D1786C |
| 1998 | GMC | K2500 Truck | GMC K2500 Truck Relay V8 6.5L (8th Vin Digit S) ACDelco D1786C |
| 1998 | GMC | K2500 Truck | GMC K2500 Truck Relay V8 6.5L (8th Vin Digit F) ACDelco D1786C |
| 1998 | GMC | K2500 Truck | GMC K2500 Truck Relay V8 5.7L (8th Vin Digit R) ACDelco D1786C |
| 1998 | GMC | K2500 Truck | GMC K2500 Truck Relay V8 5.0L (8th Vin Digit M) ACDelco D1786C |
| 1998 | GMC | K2500 Truck | GMC K2500 Truck Relay V8 7.4L (8th Vin Digit J) ACDelco D1786C |
| 1998-1999 | GMC | K2500 Truck | GMC K2500 Truck Relay V8 7.4L (8th Vin Digit J) ACDelco D1786C |
| 1999-2000 | GMC | K2500 Truck | GMC K2500 Truck Relay V8 7.4L (8th Vin Digit J) ACDelco D1786C |
| 1999-2000 | GMC | K2500 Truck | GMC K2500 Truck Relay V8 7.4L (8th Vin Digit J) ACDelco D1786C |
| 1999-2000 | GMC | K2500 Truck | GMC K2500 Truck Relay V8 6.5L (8th Vin Digit F) ACDelco D1786C |
| 1999-2000 | GMC | K2500 Truck | GMC K2500 Truck Relay V8 6.5L (8th Vin Digit F) ACDelco D1786C |
| 1999-2000 | GMC | K2500 Truck | GMC K2500 Truck Relay V8 5.7L (8th Vin Digit R) ACDelco D1786C |
| 1999-2000 | GMC | K2500 Truck | GMC K2500 Truck Relay V8 5.7L (8th Vin Digit R) ACDelco D1786C |
| 2000 | GMC | K2500 Truck | GMC K2500 Truck Relay V8 7.4L (8th Vin Digit J) ACDelco D1786C |
| 2000 | GMC | K2500 Truck | GMC K2500 Truck Relay V8 7.4L (8th Vin Digit J) ACDelco D1786C |
| 2000 | GMC | K2500 Truck | GMC K2500 Truck Relay V8 7.4L (8th Vin Digit J) ACDelco D1786C |
| 2000 | GMC | K2500 Truck | GMC K2500 Truck Relay V8 6.5L (8th Vin Digit F) ACDelco D1786C |
| 2000 | GMC | K2500 Truck | GMC K2500 Truck Relay V8 6.5L (8th Vin Digit F) ACDelco D1786C |
| 2000 | GMC | K2500 Truck | GMC K2500 Truck Relay V8 6.5L (8th Vin Digit F) ACDelco D1786C |
| 2000 | GMC | K2500 Truck | GMC K2500 Truck Relay V8 5.7L (8th Vin Digit R) ACDelco D1786C |
| 2000 | GMC | K2500 Truck | GMC K2500 Truck Relay V8 5.7L (8th Vin Digit R) ACDelco D1786C |
| 2000 | GMC | K2500 Truck | GMC K2500 Truck Relay V8 5.7L (8th Vin Digit R) ACDelco D1786C |
| 1995 | GMC | K3500 Truck | GMC K3500 Truck Relay V8 5.7L (8th Vin Digit K) ACDelco D1786C |
| 1995 | GMC | K3500 Truck | GMC K3500 Truck Relay V8 7.4L (8th Vin Digit N) ACDelco D1786C |
| 1995-2000 | GMC | K3500 Truck | GMC K3500 Truck Relay V8 6.5L (8th Vin Digit F) ACDelco D1786C |
| 1996 | GMC | K3500 Truck | GMC K3500 Truck Relay V8 7.4L (8th Vin Digit J) ACDelco D1786C |
| 1996-2000 | GMC | K3500 Truck | GMC K3500 Truck Relay V8 7.4L (8th Vin Digit J) ACDelco D1786C |
| 1996-2000 | GMC | K3500 Truck | GMC K3500 Truck Relay V8 5.7L (8th Vin Digit R) ACDelco D1786C |
| 1997 | GMC | K3500 Truck | GMC K3500 Truck Relay V8 5.7L (8th Vin Digit R) ACDelco D1786C |
| 1997 | GMC | K3500 Truck | GMC K3500 Truck Relay V8 6.5L (8th Vin Digit F) ACDelco D1786C |
| 1997 | GMC | K3500 Truck | GMC K3500 Truck Relay V8 7.4L (8th Vin Digit J) ACDelco D1786C |
| 1998 | GMC | K3500 Truck | GMC K3500 Truck Relay V8 6.5L (8th Vin Digit F) ACDelco D1786C |
| 1998 | GMC | K3500 Truck | GMC K3500 Truck Relay V8 5.7L (8th Vin Digit R) ACDelco D1786C |
| 1998 | GMC | K3500 Truck | GMC K3500 Truck Relay V8 7.4L (8th Vin Digit J) ACDelco D1786C |
| 1998-1999 | GMC | K3500 Truck | GMC K3500 Truck Relay V8 7.4L (8th Vin Digit J) ACDelco D1786C |
| 1999-2000 | GMC | K3500 Truck | GMC K3500 Truck Relay V8 7.4L (8th Vin Digit J) ACDelco D1786C |
| 1999-2000 | GMC | K3500 Truck | GMC K3500 Truck Relay V8 7.4L (8th Vin Digit J) ACDelco D1786C |
| 1999-2000 | GMC | K3500 Truck | GMC K3500 Truck Relay V8 6.5L (8th Vin Digit F) ACDelco D1786C |
| 1999-2000 | GMC | K3500 Truck | GMC K3500 Truck Relay V8 6.5L (8th Vin Digit F) ACDelco D1786C |
| 1999-2000 | GMC | K3500 Truck | GMC K3500 Truck Relay V8 5.7L (8th Vin Digit R) ACDelco D1786C |
| 1999-2000 | GMC | K3500 Truck | GMC K3500 Truck Relay V8 5.7L (8th Vin Digit R) ACDelco D1786C |
| 2000 | GMC | K3500 Truck | GMC K3500 Truck Relay V8 7.4L (8th Vin Digit J) ACDelco D1786C |
| 2000 | GMC | K3500 Truck | GMC K3500 Truck Relay V8 7.4L (8th Vin Digit J) ACDelco D1786C |
| 2000 | GMC | K3500 Truck | GMC K3500 Truck Relay V8 7.4L (8th Vin Digit J) ACDelco D1786C |
| 2000 | GMC | K3500 Truck | GMC K3500 Truck Relay V8 6.5L (8th Vin Digit F) ACDelco D1786C |
| 2000 | GMC | K3500 Truck | GMC K3500 Truck Relay V8 6.5L (8th Vin Digit F) ACDelco D1786C |
| 2000 | GMC | K3500 Truck | GMC K3500 Truck Relay V8 6.5L (8th Vin Digit F) ACDelco D1786C |
| 2000 | GMC | K3500 Truck | GMC K3500 Truck Relay V8 5.7L (8th Vin Digit R) ACDelco D1786C |
| 2000 | GMC | K3500 Truck | GMC K3500 Truck Relay V8 5.7L (8th Vin Digit R) ACDelco D1786C |
| 2000 | GMC | K3500 Truck | GMC K3500 Truck Relay V8 5.7L (8th Vin Digit R) ACDelco D1786C |
| 1997-2002 | GMC | S-15 Sonoma | GMC S-15 Sonoma Relay V6 4.3L (8th Vin Digit W) ACDelco D1786C |
| 1997-1999 | GMC | S-15 Sonoma | GMC S-15 Sonoma Relay for Models with V6 4.3L (8th Vin Digit X) ACDelco D1786C |
| 1997-2000 | GMC | S-15 Sonoma | GMC S-15 Sonoma Relay for Models with L4 2.2L (8th Vin Digit 4) ACDelco D1786C |
| 1998-1999 | GMC | S-15 Sonoma | GMC S-15 Sonoma Relay for Models with V6 4.3L (8th Vin Digit X) ACDelco D1786C |
| 1998-1999 | GMC | S-15 Sonoma | GMC S-15 Sonoma Relay for Models with V6 4.3L (8th Vin Digit X) ACDelco D1786C |
| 1998-2003 | GMC | S-15 Sonoma | GMC S-15 Sonoma Relay for Models with V6 4.3L (8th Vin Digit X) ACDelco D1786C |
| 1998-1999 | GMC | S-15 Sonoma | GMC S-15 Sonoma Relay for Models with V6 4.3L (8th Vin Digit X) ACDelco D1786C |
| 1998-1999 | GMC | S-15 Sonoma | GMC S-15 Sonoma Relay for Models with L4 2.2L (8th Vin Digit 4) ACDelco D1786C |
| 1998-1999 | GMC | S-15 Sonoma | GMC S-15 Sonoma Relay for Models with L4 2.2L (8th Vin Digit 4) ACDelco D1786C |
| 1998-1999 | GMC | S-15 Sonoma | GMC S-15 Sonoma Relay V6 4.3L (8th Vin Digit W) ACDelco D1786C |
| 1998-2002 | GMC | S-15 Sonoma | GMC S-15 Sonoma Relay V6 4.3L (8th Vin Digit W) ACDelco D1786C |
| 1998-1999 | GMC | S-15 Sonoma | GMC S-15 Sonoma Relay V6 4.3L (8th Vin Digit W) ACDelco D1786C |
| 1998-1999 | GMC | S-15 Sonoma | GMC S-15 Sonoma Relay V6 4.3L (8th Vin Digit W) ACDelco D1786C |
| 1998-2002 | GMC | S-15 Sonoma | GMC S-15 Sonoma Relay V6 4.3L (8th Vin Digit W) ACDelco D1786C |
| 1998 | GMC | S-15 Sonoma | GMC S-15 Sonoma Relay V6 4.3L (8th Vin Digit W) ACDelco D1786C |
| 1998-2003 | GMC | S-15 Sonoma | GMC S-15 Sonoma Relay for Models with V6 4.3L (8th Vin Digit X) ACDelco D1786C |
| 1998-1999 | GMC | S-15 Sonoma | GMC S-15 Sonoma Relay for Models with V6 4.3L (8th Vin Digit X) ACDelco D1786C |
| 1998-2002 | GMC | S-15 Sonoma | GMC S-15 Sonoma Relay V6 4.3L (8th Vin Digit W) ACDelco D1786C |
| 1998-1999 | GMC | S-15 Sonoma | GMC S-15 Sonoma Relay V6 4.3L (8th Vin Digit W) ACDelco D1786C |
| 1998-2002 | GMC | S-15 Sonoma | GMC S-15 Sonoma Relay V6 4.3L (8th Vin Digit W) ACDelco D1786C |
| 1998 | GMC | S-15 Sonoma | GMC S-15 Sonoma Relay for Models with V6 4.3L (8th Vin Digit X) ACDelco D1786C |
| 1998-1999 | GMC | S-15 Sonoma | GMC S-15 Sonoma Relay for Models with V6 4.3L (8th Vin Digit X) ACDelco D1786C |
| 1998-1999 | GMC | S-15 Sonoma | GMC S-15 Sonoma Relay for Models with V6 4.3L (8th Vin Digit X) ACDelco D1786C |
| 1998 | GMC | S-15 Sonoma | GMC S-15 Sonoma Relay for Models with L4 2.2L (8th Vin Digit 4) ACDelco D1786C |
| 1998-1999 | GMC | S-15 Sonoma | GMC S-15 Sonoma Relay for Models with L4 2.2L (8th Vin Digit 4) ACDelco D1786C |
| 1998-1999 | GMC | S-15 Sonoma | GMC S-15 Sonoma Relay for Models with L4 2.2L (8th Vin Digit 4) ACDelco D1786C |
| 1998-1999 | GMC | S-15 Sonoma | GMC S-15 Sonoma Relay for Models with L4 2.2L (8th Vin Digit 4) ACDelco D1786C |
| 1998-1999 | GMC | S-15 Sonoma | GMC S-15 Sonoma Relay for Models with L4 2.2L (8th Vin Digit 4) ACDelco D1786C |
| 1998-1999 | GMC | S-15 Sonoma | GMC S-15 Sonoma Relay for Models with L4 2.2L (8th Vin Digit 4) ACDelco D1786C |
| 1998-1999 | GMC | S-15 Sonoma | GMC S-15 Sonoma Relay for Models with L4 2.2L (8th Vin Digit 4) ACDelco D1786C |
| 2000-2002 | GMC | S-15 Sonoma | GMC S-15 Sonoma Relay for Models with (8th Vin Digit 5) L4 2.2L ACDelco D1786C |
| 2001-2002 | GMC | S-15 Sonoma | GMC S-15 Sonoma Relay for Models with (8th Vin Digit 5) L4 2.2L ACDelco D1786C |
| 2001-2002 | GMC | S-15 Sonoma | GMC S-15 Sonoma Relay for Models with (8th Vin Digit 5) L4 2.2L ACDelco D1786C |
| 2001 | GMC | S-15 Sonoma | GMC S-15 Sonoma Relay for Models with (8th Vin Digit 5) L4 2.2L ACDelco D1786C |
| 2001-2002 | GMC | S-15 Sonoma | GMC S-15 Sonoma Relay for Models with (8th Vin Digit 5) L4 2.2L ACDelco D1786C |
| 2001-2002 | GMC | S-15 Sonoma | GMC S-15 Sonoma Relay for Models with (8th Vin Digit 5) L4 2.2L ACDelco D1786C |
| 2001 | GMC | S-15 Sonoma | GMC S-15 Sonoma Relay V6 4.3L (8th Vin Digit W) ACDelco D1786C |
| 2002 | GMC | S-15 Sonoma | GMC S-15 Sonoma Relay for Models with (8th Vin Digit 5) L4 2.2L ACDelco D1786C |
| 2002 | GMC | S-15 Sonoma | GMC S-15 Sonoma Relay V6 4.3L (8th Vin Digit W) ACDelco D1786C |
| 2003 | GMC | S-15 Sonoma | GMC S-15 Sonoma Relay for Models with V6 4.3L (8th Vin Digit X) ACDelco D1786C |
| 2003 | GMC | S-15 Sonoma | GMC S-15 Sonoma Relay for Models with L4 2.2L (8th Vin Digit H) ACDelco D1786C |
| 2003 | GMC | S-15 Sonoma | GMC S-15 Sonoma Relay for Models with L4 2.2L (8th Vin Digit H) ACDelco D1786C |
| 2003 | GMC | S-15 Sonoma | GMC S-15 Sonoma Relay for Models with L4 2.2L (8th Vin Digit H) ACDelco D1786C |
| 1996-2001 | GMC | Safari | GMC Safari Relay V6 4.3L (8th Vin Digit W) ACDelco D1786C |
| 2000 | GMC | Safari | GMC Safari Relay V6 4.3L (8th Vin Digit W) ACDelco D1786C |
| 2000-2001 | GMC | Safari | GMC Safari Relay V6 4.3L (8th Vin Digit W) ACDelco D1786C |
| 2001 | GMC | Safari | GMC Safari Relay V6 4.3L (8th Vin Digit W) ACDelco D1786C |
| 2003 | GMC | Safari | GMC Safari Relay for Models with V6 4.3L (8th Vin Digit X) ACDelco D1786C |
| 1996-2002 | GMC | Savana 1500 Van | GMC Savana 1500 Van Relay V8 5.7L (8th Vin Digit R) ACDelco D1786C |
| 1996 | GMC | Savana 1500 Van | GMC Savana 1500 Van Relay V8 5.0L (8th Vin Digit M) ACDelco D1786C |
| 1996-2002 | GMC | Savana 1500 Van | GMC Savana 1500 Van Relay V6 4.3L (8th Vin Digit W) ACDelco D1786C |
| 1996-2002 | GMC | Savana 1500 Van | GMC Savana 1500 Van Relay V6 4.3L (8th Vin Digit W) ACDelco D1786C |
| 1996 | GMC | Savana 1500 Van | GMC Savana 1500 Van Relay V8 5.7L (8th Vin Digit R) ACDelco D1786C |
| 1996-2002 | GMC | Savana 1500 Van | GMC Savana 1500 Van Relay V8 5.7L (8th Vin Digit R) ACDelco D1786C |
| 1996-2002 | GMC | Savana 1500 Van | GMC Savana 1500 Van Relay V8 5.0L (8th Vin Digit M) ACDelco D1786C |
| 1996-2002 | GMC | Savana 1500 Van | GMC Savana 1500 Van Relay V8 5.0L (8th Vin Digit M) ACDelco D1786C |
| 1996 | GMC | Savana 1500 Van | GMC Savana 1500 Van Relay V6 4.3L (8th Vin Digit W) ACDelco D1786C |
| 1999 | GMC | Savana 1500 Van | GMC Savana 1500 Van Relay V8 5.7L (8th Vin Digit R) ACDelco D1786C |
| 1999 | GMC | Savana 1500 Van | GMC Savana 1500 Van Relay V6 4.3L (8th Vin Digit W) ACDelco D1786C |
| 1999 | GMC | Savana 1500 Van | GMC Savana 1500 Van Relay V8 5.0L (8th Vin Digit M) ACDelco D1786C |
| 2000 | GMC | Savana 1500 Van | GMC Savana 1500 Van Relay V6 4.3L (8th Vin Digit W) ACDelco D1786C |
| 2002 | GMC | Savana 1500 Van | GMC Savana 1500 Van Relay V8 5.7L (8th Vin Digit R) ACDelco D1786C |
| 2002 | GMC | Savana 1500 Van | GMC Savana 1500 Van Relay V6 4.3L (8th Vin Digit W) ACDelco D1786C |
| 2002 | GMC | Savana 1500 Van | GMC Savana 1500 Van Relay V8 5.0L (8th Vin Digit M) ACDelco D1786C |
| 1996-2002 | GMC | Savana 2500 Van | GMC Savana 2500 Van Relay V8 5.0L (8th Vin Digit M) ACDelco D1786C |
| 1996 | GMC | Savana 2500 Van | GMC Savana 2500 Van Relay V8 6.5L (8th Vin Digit F) ACDelco D1786C |
| 1996-2002 | GMC | Savana 2500 Van | GMC Savana 2500 Van Relay V8 6.5L (8th Vin Digit F) ACDelco D1786C |
| 1996 | GMC | Savana 2500 Van | GMC Savana 2500 Van Relay V8 5.0L (8th Vin Digit M) ACDelco D1786C |
| 1996-2002 | GMC | Savana 2500 Van | GMC Savana 2500 Van Relay V8 5.0L (8th Vin Digit M) ACDelco D1786C |
| 1996-2002 | GMC | Savana 2500 Van | GMC Savana 2500 Van Relay V8 5.7L (8th Vin Digit R) ACDelco D1786C |
| 1996-2002 | GMC | Savana 2500 Van | GMC Savana 2500 Van Relay V8 5.7L (8th Vin Digit R) ACDelco D1786C |
| 1996-2002 | GMC | Savana 2500 Van | GMC Savana 2500 Van Relay V8 6.5L (8th Vin Digit F) ACDelco D1786C |
| 1996 | GMC | Savana 2500 Van | GMC Savana 2500 Van Relay V6 4.3L (8th Vin Digit W) ACDelco D1786C |
| 1996 | GMC | Savana 2500 Van | GMC Savana 2500 Van Relay V8 5.7L (8th Vin Digit R) ACDelco D1786C |
| 1996-2002 | GMC | Savana 2500 Van | GMC Savana 2500 Van Relay V6 4.3L (8th Vin Digit W) ACDelco D1786C |
| 1996-2002 | GMC | Savana 2500 Van | GMC Savana 2500 Van Relay V6 4.3L (8th Vin Digit W) ACDelco D1786C |
| 1999 | GMC | Savana 2500 Van | GMC Savana 2500 Van Relay V8 5.0L (8th Vin Digit M) ACDelco D1786C |
| 1999 | GMC | Savana 2500 Van | GMC Savana 2500 Van Relay V8 5.7L (8th Vin Digit R) ACDelco D1786C |
| 1999 | GMC | Savana 2500 Van | GMC Savana 2500 Van Relay V8 6.5L (8th Vin Digit F) ACDelco D1786C |
| 1999 | GMC | Savana 2500 Van | GMC Savana 2500 Van Relay V6 4.3L (8th Vin Digit W) ACDelco D1786C |
| 2000 | GMC | Savana 2500 Van | GMC Savana 2500 Van Relay V6 4.3L (8th Vin Digit W) ACDelco D1786C |
| 2002 | GMC | Savana 2500 Van | GMC Savana 2500 Van Relay V8 5.0L (8th Vin Digit M) ACDelco D1786C |
| 2002 | GMC | Savana 2500 Van | GMC Savana 2500 Van Relay V8 5.7L (8th Vin Digit R) ACDelco D1786C |
| 2002 | GMC | Savana 2500 Van | GMC Savana 2500 Van Relay V8 6.5L (8th Vin Digit F) ACDelco D1786C |
| 2002 | GMC | Savana 2500 Van | GMC Savana 2500 Van Relay V6 4.3L (8th Vin Digit W) ACDelco D1786C |
| 1996-2002 | GMC | Savana 3500 Van | GMC Savana 3500 Van Relay V8 6.5L (8th Vin Digit F) ACDelco D1786C |
| 1996-2002 | GMC | Savana 3500 Van | GMC Savana 3500 Van Relay V8 5.7L (8th Vin Digit R) ACDelco D1786C |
| 1996-2002 | GMC | Savana 3500 Van | GMC Savana 3500 Van Relay V8 5.7L (8th Vin Digit R) ACDelco D1786C |
| 1996 | GMC | Savana 3500 Van | GMC Savana 3500 Van Relay V8 5.7L (8th Vin Digit R) ACDelco D1786C |
| 1996-2002 | GMC | Savana 3500 Van | GMC Savana 3500 Van Relay V8 6.5L (8th Vin Digit F) ACDelco D1786C |
| 1996 | GMC | Savana 3500 Van | GMC Savana 3500 Van Relay V8 6.5L (8th Vin Digit F) ACDelco D1786C |
| 1996 | GMC | Savana 3500 Van | GMC Savana 3500 Van Relay V8 7.4L (8th Vin Digit J) ACDelco D1786C |
| 1996 | GMC | Savana 3500 Van | GMC Savana 3500 Van Relay V8 7.4L (8th Vin Digit J) ACDelco D1786C |
| 1996-2000 | GMC | Savana 3500 Van | GMC Savana 3500 Van Relay V8 7.4L (8th Vin Digit J) ACDelco D1786C |
| 1996-1999 | GMC | Savana 3500 Van | GMC Savana 3500 Van Relay V8 7.4L (8th Vin Digit J) ACDelco D1786C |
| 1996-1999 | GMC | Savana 3500 Van | GMC Savana 3500 Van Relay V8 7.4L (8th Vin Digit J) ACDelco D1786C |
| 1997 | GMC | Savana 3500 Van | GMC Savana 3500 Van Relay V6 4.3L (8th Vin Digit W) ACDelco D1786C |
| 1997 | GMC | Savana 3500 Van | GMC Savana 3500 Van Relay V6 4.3L (8th Vin Digit W) ACDelco D1786C |
| 1999 | GMC | Savana 3500 Van | GMC Savana 3500 Van Relay V8 5.7L (8th Vin Digit R) ACDelco D1786C |
| 1999 | GMC | Savana 3500 Van | GMC Savana 3500 Van Relay V8 6.5L (8th Vin Digit F) ACDelco D1786C |
| 1999 | GMC | Savana 3500 Van | GMC Savana 3500 Van Relay V8 7.4L (8th Vin Digit J) ACDelco D1786C |
| 2001-2002 | GMC | Savana 3500 Van | GMC Savana 3500 Van Relay for Models with V8 8.1L (8th Vin Digit G) ACDelco D1786C |
| 2001-2002 | GMC | Savana 3500 Van | GMC Savana 3500 Van Relay for Models with V8 8.1L (8th Vin Digit G) ACDelco D1786C |
| 2002 | GMC | Savana 3500 Van | GMC Savana 3500 Van Relay V8 5.7L (8th Vin Digit R) ACDelco D1786C |
| 2002 | GMC | Savana 3500 Van | GMC Savana 3500 Van Relay V8 6.5L (8th Vin Digit F) ACDelco D1786C |
| 2002 | GMC | Savana 3500 Van | GMC Savana 3500 Van Relay for Models with V8 8.1L (8th Vin Digit G) ACDelco D1786C |
| 1999-2002 | GMC | Sierra 1500 | GMC Sierra 1500 Relay V6 4.3L (8th Vin Digit W) ACDelco D1786C |
| 1999-2003 | GMC | Sierra 1500 | GMC Sierra 1500 Relay for Models with V8 4.8L (8th Vin Digit V) ACDelco D1786C |
| 1999-2003 | GMC | Sierra 1500 | GMC Sierra 1500 Relay V8 5.3L (8th Vin Digit T) ACDelco D1786C |
| 1999-2002 | GMC | Sierra 1500 | GMC Sierra 1500 Relay for Models with V8 4.8L (8th Vin Digit V) ACDelco D1786C |
| 1999-2002 | GMC | Sierra 1500 | GMC Sierra 1500 Relay V6 4.3L (8th Vin Digit W) ACDelco D1786C |
| 1999-2002 | GMC | Sierra 1500 | GMC Sierra 1500 Relay V8 5.3L (8th Vin Digit T) ACDelco D1786C |
| 1999-2003 | GMC | Sierra 1500 | GMC Sierra 1500 Relay V8 5.3L (8th Vin Digit T) ACDelco D1786C |
| 1999-2002 | GMC | Sierra 1500 | GMC Sierra 1500 Relay V6 4.3L (8th Vin Digit W) ACDelco D1786C |
| 1999-2003 | GMC | Sierra 1500 | GMC Sierra 1500 Relay for Models with V8 4.8L (8th Vin Digit V) ACDelco D1786C |
| 2000-2003 | GMC | Sierra 1500 | GMC Sierra 1500 Relay for Models with V8 4.8L (8th Vin Digit V) ACDelco D1786C |
| 2000-2002 | GMC | Sierra 1500 | GMC Sierra 1500 Relay V6 4.3L (8th Vin Digit W) ACDelco D1786C |
| 2000-2001 | GMC | Sierra 1500 | GMC Sierra 1500 Relay V6 4.3L (8th Vin Digit W) ACDelco D1786C |
| 2000-2003 | GMC | Sierra 1500 | GMC Sierra 1500 Relay V8 5.3L (8th Vin Digit T) ACDelco D1786C |
| 2000-2002 | GMC | Sierra 1500 | GMC Sierra 1500 Relay V8 5.3L (8th Vin Digit T) ACDelco D1786C |
| 2000-2002 | GMC | Sierra 1500 | GMC Sierra 1500 Relay V8 5.3L (8th Vin Digit T) ACDelco D1786C |
| 2000-2002 | GMC | Sierra 1500 | GMC Sierra 1500 Relay for Models with V8 4.8L (8th Vin Digit V) ACDelco D1786C |
| 2000-2002 | GMC | Sierra 1500 | GMC Sierra 1500 Relay for Models with V8 4.8L (8th Vin Digit V) ACDelco D1786C |
| 2000-2002 | GMC | Sierra 1500 | GMC Sierra 1500 Relay V6 4.3L (8th Vin Digit W) ACDelco D1786C |
| 2001-2002 | GMC | Sierra 1500 | GMC Sierra 1500 Relay V8 6.0L (8th Vin Digit U) ACDelco D1786C |
| 2001 | GMC | Sierra 1500 | GMC Sierra 1500 Relay V8 6.0L (8th Vin Digit U) ACDelco D1786C |
| 2001 | GMC | Sierra 1500 | GMC Sierra 1500 Relay V8 6.0L (8th Vin Digit U) ACDelco D1786C |
| 2001-2003 | GMC | Sierra 1500 | GMC Sierra 1500 Relay V8 6.0L (8th Vin Digit U) ACDelco D1786C |
| 2001 | GMC | Sierra 1500 | GMC Sierra 1500 Relay V8 5.3L (8th Vin Digit T) ACDelco D1786C |
| 2001 | GMC | Sierra 1500 | GMC Sierra 1500 Relay V8 6.0L (8th Vin Digit U) ACDelco D1786C |
| 2001-2002 | GMC | Sierra 1500 | GMC Sierra 1500 Relay V8 6.0L (8th Vin Digit U) ACDelco D1786C |
| 2001-2002 | GMC | Sierra 1500 | GMC Sierra 1500 Relay V8 6.0L (8th Vin Digit U) ACDelco D1786C |
| 2001-2003 | GMC | Sierra 1500 | GMC Sierra 1500 Relay V8 6.0L (8th Vin Digit U) ACDelco D1786C |
| 2001 | GMC | Sierra 1500 | GMC Sierra 1500 Relay V8 6.0L (8th Vin Digit U) ACDelco D1786C |
| 2001 | GMC | Sierra 1500 | GMC Sierra 1500 Relay V8 6.0L (8th Vin Digit U) ACDelco D1786C |
| 2001 | GMC | Sierra 1500 | GMC Sierra 1500 Relay V8 6.0L (8th Vin Digit U) ACDelco D1786C |
| 2001 | GMC | Sierra 1500 | GMC Sierra 1500 Relay V8 6.0L (8th Vin Digit U) ACDelco D1786C |
| 2001 | GMC | Sierra 1500 | GMC Sierra 1500 Relay for Models with V8 4.8L (8th Vin Digit V) ACDelco D1786C |
| 2001 | GMC | Sierra 1500 | GMC Sierra 1500 Relay V6 4.3L (8th Vin Digit W) ACDelco D1786C |
| 2002-2003 | GMC | Sierra 1500 | GMC Sierra 1500 Relay V8 6.0L (8th Vin Digit U) ACDelco D1786C |
| 2002 | GMC | Sierra 1500 | GMC Sierra 1500 Relay for Models with V6 4.3L (8th Vin Digit X) ACDelco D1786C |
| 2002-2003 | GMC | Sierra 1500 | GMC Sierra 1500 Relay for Models with V6 4.3L (8th Vin Digit X) ACDelco D1786C |
| 2002 | GMC | Sierra 1500 | GMC Sierra 1500 Relay for Models with V8 5.3L (8th Vin Digit Z) ACDelco D1786C |
| 2002 | GMC | Sierra 1500 | GMC Sierra 1500 Relay for Models with V8 5.3L (8th Vin Digit Z) ACDelco D1786C |
| 2002 | GMC | Sierra 1500 | GMC Sierra 1500 Relay for Models with V6 4.3L (8th Vin Digit X) ACDelco D1786C |
| 2002-2003 | GMC | Sierra 1500 | GMC Sierra 1500 Relay for Models with V8 5.3L (8th Vin Digit Z) ACDelco D1786C |
| 2002 | GMC | Sierra 1500 | GMC Sierra 1500 Relay for Models with V6 4.3L (8th Vin Digit X) ACDelco D1786C |
| 2002 | GMC | Sierra 1500 | GMC Sierra 1500 Relay for Models with V6 4.3L (8th Vin Digit X) ACDelco D1786C |
| 2002-2003 | GMC | Sierra 1500 | GMC Sierra 1500 Relay for Models with V6 4.3L (8th Vin Digit X) ACDelco D1786C |
| 2002 | GMC | Sierra 1500 | GMC Sierra 1500 Relay V8 5.3L (8th Vin Digit T) ACDelco D1786C |
| 2002 | GMC | Sierra 1500 | GMC Sierra 1500 Relay V8 6.0L (8th Vin Digit U) ACDelco D1786C |
| 2002 | GMC | Sierra 1500 | GMC Sierra 1500 Relay for Models with V8 5.3L (8th Vin Digit Z) ACDelco D1786C |
| 2002 | GMC | Sierra 1500 | GMC Sierra 1500 Relay for Models with V8 5.3L (8th Vin Digit Z) ACDelco D1786C |
| 2002-2003 | GMC | Sierra 1500 | GMC Sierra 1500 Relay for Models with V8 5.3L (8th Vin Digit Z) ACDelco D1786C |
| 2002 | GMC | Sierra 1500 | GMC Sierra 1500 Relay for Models with V8 4.8L (8th Vin Digit V) ACDelco D1786C |
| 2002 | GMC | Sierra 1500 | GMC Sierra 1500 Relay V6 4.3L (8th Vin Digit W) ACDelco D1786C |
| 2003 | GMC | Sierra 1500 | GMC Sierra 1500 Relay for Models with V8 4.8L (8th Vin Digit V) ACDelco D1786C |
| 2003 | GMC | Sierra 1500 | GMC Sierra 1500 Relay for Models with V6 4.3L (8th Vin Digit X) ACDelco D1786C |
| 2003 | GMC | Sierra 1500 | GMC Sierra 1500 Relay V8 5.3L (8th Vin Digit T) ACDelco D1786C |
| 2003 | GMC | Sierra 1500 | GMC Sierra 1500 Relay V8 6.0L (8th Vin Digit U) ACDelco D1786C |
| 2003 | GMC | Sierra 1500 | GMC Sierra 1500 Relay for Models with V8 5.3L (8th Vin Digit Z) ACDelco D1786C |
| 2003 | GMC | Sierra 1500 | GMC Sierra 1500 Relay for Models with V6 4.3L (8th Vin Digit X) ACDelco D1786C |
| 2003 | GMC | Sierra 1500 | GMC Sierra 1500 Relay for Models with V8 5.3L (8th Vin Digit Z) ACDelco D1786C |
| 2001-2003 | GMC | Sierra 1500 HD | GMC Sierra 1500 HD Relay V8 6.0L (8th Vin Digit U) ACDelco D1786C |
| 2001 | GMC | Sierra 1500 HD | GMC Sierra 1500 HD Relay V8 6.0L (8th Vin Digit U) ACDelco D1786C |
| 2001-2002 | GMC | Sierra 1500 HD | GMC Sierra 1500 HD Relay V8 6.0L (8th Vin Digit U) ACDelco D1786C |
| 2001-2002 | GMC | Sierra 1500 HD | GMC Sierra 1500 HD Relay V8 6.0L (8th Vin Digit U) ACDelco D1786C |
| 2001 | GMC | Sierra 1500 HD | GMC Sierra 1500 HD Relay V8 6.0L (8th Vin Digit U) ACDelco D1786C |
| 2001 | GMC | Sierra 1500 HD | GMC Sierra 1500 HD Relay V8 6.0L (8th Vin Digit U) ACDelco D1786C |
| 2001 | GMC | Sierra 1500 HD | GMC Sierra 1500 HD Relay V8 6.0L (8th Vin Digit U) ACDelco D1786C |
| 2001 | GMC | Sierra 1500 HD | GMC Sierra 1500 HD Relay V8 6.0L (8th Vin Digit U) ACDelco D1786C |
| 2001-2003 | GMC | Sierra 1500 HD | GMC Sierra 1500 HD Relay V8 6.0L (8th Vin Digit U) ACDelco D1786C |
| 2001 | GMC | Sierra 1500 HD | GMC Sierra 1500 HD Relay V8 6.0L (8th Vin Digit U) ACDelco D1786C |
| 2001-2002 | GMC | Sierra 1500 HD | GMC Sierra 1500 HD Relay V8 6.0L (8th Vin Digit U) ACDelco D1786C |
| 2001 | GMC | Sierra 1500 HD | GMC Sierra 1500 HD Relay V8 6.0L (8th Vin Digit U) ACDelco D1786C |
| 2002 | GMC | Sierra 1500 HD | GMC Sierra 1500 HD Relay V8 6.0L (8th Vin Digit U) ACDelco D1786C |
| 2002-2003 | GMC | Sierra 1500 HD | GMC Sierra 1500 HD Relay V8 6.0L (8th Vin Digit U) ACDelco D1786C |
| 2003 | GMC | Sierra 1500 HD | GMC Sierra 1500 HD Relay V8 6.0L (8th Vin Digit U) ACDelco D1786C |
| 1999-2000 | GMC | Sierra 2500 | GMC Sierra 2500 Relay V8 5.3L (8th Vin Digit T) ACDelco D1786C |
| 1999-2003 | GMC | Sierra 2500 | GMC Sierra 2500 Relay V8 6.0L (8th Vin Digit U) ACDelco D1786C |
| 1999-2002 | GMC | Sierra 2500 | GMC Sierra 2500 Relay V8 6.0L (8th Vin Digit U) ACDelco D1786C |
| 1999-2000 | GMC | Sierra 2500 | GMC Sierra 2500 Relay V8 5.3L (8th Vin Digit T) ACDelco D1786C |
| 1999-2003 | GMC | Sierra 2500 | GMC Sierra 2500 Relay V8 6.0L (8th Vin Digit U) ACDelco D1786C |
| 1999-2000 | GMC | Sierra 2500 | GMC Sierra 2500 Relay V8 5.3L (8th Vin Digit T) ACDelco D1786C |
| 2000-2002 | GMC | Sierra 2500 | GMC Sierra 2500 Relay V8 6.0L (8th Vin Digit U) ACDelco D1786C |
| 2000-2003 | GMC | Sierra 2500 | GMC Sierra 2500 Relay V8 6.0L (8th Vin Digit U) ACDelco D1786C |
| 2000-2002 | GMC | Sierra 2500 | GMC Sierra 2500 Relay V8 6.0L (8th Vin Digit U) ACDelco D1786C |
| 2000 | GMC | Sierra 2500 | GMC Sierra 2500 Relay V8 5.3L (8th Vin Digit T) ACDelco D1786C |
| 2000 | GMC | Sierra 2500 | GMC Sierra 2500 Relay V8 5.3L (8th Vin Digit T) ACDelco D1786C |
| 2000 | GMC | Sierra 2500 | GMC Sierra 2500 Relay V8 5.3L (8th Vin Digit T) ACDelco D1786C |
| 2001-2003 | GMC | Sierra 2500 | GMC Sierra 2500 Relay V8 6.0L (8th Vin Digit U) ACDelco D1786C |
| 2001 | GMC | Sierra 2500 | GMC Sierra 2500 Relay V8 6.0L (8th Vin Digit U) ACDelco D1786C |
| 2001 | GMC | Sierra 2500 | GMC Sierra 2500 Relay V8 6.0L (8th Vin Digit U) ACDelco D1786C |
| 2001-2002 | GMC | Sierra 2500 | GMC Sierra 2500 Relay V8 6.0L (8th Vin Digit U) ACDelco D1786C |
| 2001 | GMC | Sierra 2500 | GMC Sierra 2500 Relay V8 6.0L (8th Vin Digit U) ACDelco D1786C |
| 2001 | GMC | Sierra 2500 | GMC Sierra 2500 Relay V8 6.0L (8th Vin Digit U) ACDelco D1786C |
| 2001-2003 | GMC | Sierra 2500 | GMC Sierra 2500 Relay V8 6.0L (8th Vin Digit U) ACDelco D1786C |
| 2001 | GMC | Sierra 2500 | GMC Sierra 2500 Relay V8 6.0L (8th Vin Digit U) ACDelco D1786C |
| 2001 | GMC | Sierra 2500 | GMC Sierra 2500 Relay V8 6.0L (8th Vin Digit U) ACDelco D1786C |
| 2001 | GMC | Sierra 2500 | GMC Sierra 2500 Relay V8 6.0L (8th Vin Digit U) ACDelco D1786C |
| 2001 | GMC | Sierra 2500 | GMC Sierra 2500 Relay V8 6.0L (8th Vin Digit U) ACDelco D1786C |
| 2001-2002 | GMC | Sierra 2500 | GMC Sierra 2500 Relay V8 6.0L (8th Vin Digit U) ACDelco D1786C |
| 2001-2002 | GMC | Sierra 2500 | GMC Sierra 2500 Relay V8 6.0L (8th Vin Digit U) ACDelco D1786C |
| 2002-2003 | GMC | Sierra 2500 | GMC Sierra 2500 Relay V8 6.0L (8th Vin Digit U) ACDelco D1786C |
| 2002 | GMC | Sierra 2500 | GMC Sierra 2500 Relay V8 6.0L (8th Vin Digit U) ACDelco D1786C |
| 2002 | GMC | Sierra 2500 | GMC Sierra 2500 Relay V8 6.0L (8th Vin Digit U) ACDelco D1786C |
| 2003 | GMC | Sierra 2500 | GMC Sierra 2500 Relay V8 6.0L (8th Vin Digit U) ACDelco D1786C |
| 2003 | GMC | Sierra 2500 | GMC Sierra 2500 Relay V8 6.0L (8th Vin Digit U) ACDelco D1786C |
| 2001-2002 | GMC | Sierra 2500 HD | GMC Sierra 2500 HD Relay for Models with (8th Vin Digit 1) V8 6.6L ACDelco D1786C |
| 2001-2002 | GMC | Sierra 2500 HD | GMC Sierra 2500 HD Relay for Models with (8th Vin Digit 1) V8 6.6L ACDelco D1786C |
| 2001-2002 | GMC | Sierra 2500 HD | GMC Sierra 2500 HD Relay for Models with (8th Vin Digit G) V8 8.1L ACDelco D1786C |
| 2001-2003 | GMC | Sierra 2500 HD | GMC Sierra 2500 HD Relay for Models with (8th Vin Digit G) V8 8.1L ACDelco D1786C |
| 2001-2002 | GMC | Sierra 2500 HD | GMC Sierra 2500 HD Relay for Models with (8th Vin Digit G) V8 8.1L ACDelco D1786C |
| 2001-2002 | GMC | Sierra 2500 HD | GMC Sierra 2500 HD Relay for Models with (8th Vin Digit G) V8 8.1L ACDelco D1786C |
| 2001 | GMC | Sierra 2500 HD | GMC Sierra 2500 HD Relay V8 6.0L (8th Vin Digit U) ACDelco D1786C |
| 2001 | GMC | Sierra 2500 HD | GMC Sierra 2500 HD Relay V8 6.0L (8th Vin Digit U) ACDelco D1786C |
| 2001 | GMC | Sierra 2500 HD | GMC Sierra 2500 HD Relay V8 6.0L (8th Vin Digit U) ACDelco D1786C |
| 2001 | GMC | Sierra 2500 HD | GMC Sierra 2500 HD Relay V8 6.0L (8th Vin Digit U) ACDelco D1786C |
| 2001 | GMC | Sierra 2500 HD | GMC Sierra 2500 HD Relay V8 6.0L (8th Vin Digit U) ACDelco D1786C |
| 2001 | GMC | Sierra 2500 HD | GMC Sierra 2500 HD Relay V8 6.0L (8th Vin Digit U) ACDelco D1786C |
| 2001-2003 | GMC | Sierra 2500 HD | GMC Sierra 2500 HD Relay V8 6.0L (8th Vin Digit U) ACDelco D1786C |
| 2001-2002 | GMC | Sierra 2500 HD | GMC Sierra 2500 HD Relay V8 6.0L (8th Vin Digit U) ACDelco D1786C |
| 2001-2003 | GMC | Sierra 2500 HD | GMC Sierra 2500 HD Relay V8 6.0L (8th Vin Digit U) ACDelco D1786C |
| 2001-2002 | GMC | Sierra 2500 HD | GMC Sierra 2500 HD Relay V8 6.0L (8th Vin Digit U) ACDelco D1786C |
| 2001-2002 | GMC | Sierra 2500 HD | GMC Sierra 2500 HD Relay V8 6.0L (8th Vin Digit U) ACDelco D1786C |
| 2001-2002 | GMC | Sierra 2500 HD | GMC Sierra 2500 HD Relay V8 6.0L (8th Vin Digit U) ACDelco D1786C |
| 2001-2003 | GMC | Sierra 2500 HD | GMC Sierra 2500 HD Relay V8 6.0L (8th Vin Digit U) ACDelco D1786C |
| 2001 | GMC | Sierra 2500 HD | GMC Sierra 2500 HD Relay for Models with (8th Vin Digit 1) V8 6.6L ACDelco D1786C |
| 2001-2002 | GMC | Sierra 2500 HD | GMC Sierra 2500 HD Relay for Models with (8th Vin Digit 1) V8 6.6L ACDelco D1786C |
| 2001 | GMC | Sierra 2500 HD | GMC Sierra 2500 HD Relay V8 6.0L (8th Vin Digit U) ACDelco D1786C |
| 2001-2002 | GMC | Sierra 2500 HD | GMC Sierra 2500 HD Relay V8 6.0L (8th Vin Digit U) ACDelco D1786C |
| 2001 | GMC | Sierra 2500 HD | GMC Sierra 2500 HD Relay for Models with (8th Vin Digit G) V8 8.1L ACDelco D1786C |
| 2001 | GMC | Sierra 2500 HD | GMC Sierra 2500 HD Relay V8 6.0L (8th Vin Digit U) ACDelco D1786C |
| 2001-2003 | GMC | Sierra 2500 HD | GMC Sierra 2500 HD Relay V8 6.0L (8th Vin Digit U) ACDelco D1786C |
| 2001-2002 | GMC | Sierra 2500 HD | GMC Sierra 2500 HD Relay V8 6.0L (8th Vin Digit U) ACDelco D1786C |
| 2001-2003 | GMC | Sierra 2500 HD | GMC Sierra 2500 HD Relay for Models with (8th Vin Digit 1) V8 6.6L ACDelco D1786C |
| 2001-2003 | GMC | Sierra 2500 HD | GMC Sierra 2500 HD Relay for Models with (8th Vin Digit 1) V8 6.6L ACDelco D1786C |
| 2001-2003 | GMC | Sierra 2500 HD | GMC Sierra 2500 HD Relay V8 6.0L (8th Vin Digit U) ACDelco D1786C |
| 2001-2003 | GMC | Sierra 2500 HD | GMC Sierra 2500 HD Relay for Models with (8th Vin Digit G) V8 8.1L ACDelco D1786C |
| 2002 | GMC | Sierra 2500 HD | GMC Sierra 2500 HD Relay for Models with (8th Vin Digit 1) V8 6.6L ACDelco D1786C |
| 2002-2003 | GMC | Sierra 2500 HD | GMC Sierra 2500 HD Relay for Models with (8th Vin Digit 1) V8 6.6L ACDelco D1786C |
| 2002 | GMC | Sierra 2500 HD | GMC Sierra 2500 HD Relay for Models with (8th Vin Digit G) V8 8.1L ACDelco D1786C |
| 2002 | GMC | Sierra 2500 HD | GMC Sierra 2500 HD Relay V8 6.0L (8th Vin Digit U) ACDelco D1786C |
| 2002 | GMC | Sierra 2500 HD | GMC Sierra 2500 HD Relay V8 6.0L (8th Vin Digit U) ACDelco D1786C |
| 2002-2003 | GMC | Sierra 2500 HD | GMC Sierra 2500 HD Relay V8 6.0L (8th Vin Digit U) ACDelco D1786C |
| 2002-2003 | GMC | Sierra 2500 HD | GMC Sierra 2500 HD Relay for Models with (8th Vin Digit G) V8 8.1L ACDelco D1786C |
| 2003 | GMC | Sierra 2500 HD | GMC Sierra 2500 HD Relay V8 6.0L (8th Vin Digit U) ACDelco D1786C |
| 2003 | GMC | Sierra 2500 HD | GMC Sierra 2500 HD Relay for Models with (8th Vin Digit 1) V8 6.6L ACDelco D1786C |
| 2003 | GMC | Sierra 2500 HD | GMC Sierra 2500 HD Relay V8 6.0L (8th Vin Digit U) ACDelco D1786C |
| 2003 | GMC | Sierra 2500 HD | GMC Sierra 2500 HD Relay for Models with (8th Vin Digit G) V8 8.1L ACDelco D1786C |
| 2001-2002 | GMC | Sierra 3500 | GMC Sierra 3500 Relay for Models with V8 8.1L (8th Vin Digit G) ACDelco D1786C |
| 2001-2002 | GMC | Sierra 3500 | GMC Sierra 3500 Relay for Models with V8 6.6L (8th Vin Digit 1) ACDelco D1786C |
| 2001-2002 | GMC | Sierra 3500 | GMC Sierra 3500 Relay for Models with V8 6.6L (8th Vin Digit 1) ACDelco D1786C |
| 2001-2002 | GMC | Sierra 3500 | GMC Sierra 3500 Relay V8 6.0L (8th Vin Digit U) ACDelco D1786C |
| 2001 | GMC | Sierra 3500 | GMC Sierra 3500 Relay V8 6.0L (8th Vin Digit U) ACDelco D1786C |
| 2001-2003 | GMC | Sierra 3500 | GMC Sierra 3500 Relay V8 6.0L (8th Vin Digit U) ACDelco D1786C |
| 2001-2003 | GMC | Sierra 3500 | GMC Sierra 3500 Relay for Models with V8 6.6L (8th Vin Digit 1) ACDelco D1786C |
| 2001-2002 | GMC | Sierra 3500 | GMC Sierra 3500 Relay for Models with V8 8.1L (8th Vin Digit G) ACDelco D1786C |
| 2001-2002 | GMC | Sierra 3500 | GMC Sierra 3500 Relay V8 6.0L (8th Vin Digit U) ACDelco D1786C |
| 2001 | GMC | Sierra 3500 | GMC Sierra 3500 Relay V8 6.0L (8th Vin Digit U) ACDelco D1786C |
| 2001 | GMC | Sierra 3500 | GMC Sierra 3500 Relay V8 6.0L (8th Vin Digit U) ACDelco D1786C |
| 2001 | GMC | Sierra 3500 | GMC Sierra 3500 Relay V8 6.0L (8th Vin Digit U) ACDelco D1786C |
| 2001 | GMC | Sierra 3500 | GMC Sierra 3500 Relay V8 6.0L (8th Vin Digit U) ACDelco D1786C |
| 2001 | GMC | Sierra 3500 | GMC Sierra 3500 Relay V8 6.0L (8th Vin Digit U) ACDelco D1786C |
| 2001-2003 | GMC | Sierra 3500 | GMC Sierra 3500 Relay for Models with V8 6.6L (8th Vin Digit 1) ACDelco D1786C |
| 2001-2003 | GMC | Sierra 3500 | GMC Sierra 3500 Relay for Models with V8 8.1L (8th Vin Digit G) ACDelco D1786C |
| 2001-2002 | GMC | Sierra 3500 | GMC Sierra 3500 Relay for Models with V8 6.6L (8th Vin Digit 1) ACDelco D1786C |
| 2001 | GMC | Sierra 3500 | GMC Sierra 3500 Relay for Models with V8 6.6L (8th Vin Digit 1) ACDelco D1786C |
| 2001 | GMC | Sierra 3500 | GMC Sierra 3500 Relay for Models with V8 8.1L (8th Vin Digit G) ACDelco D1786C |
| 2001-2003 | GMC | Sierra 3500 | GMC Sierra 3500 Relay for Models with V8 8.1L (8th Vin Digit G) ACDelco D1786C |
| 2001-2002 | GMC | Sierra 3500 | GMC Sierra 3500 Relay for Models with V8 8.1L (8th Vin Digit G) ACDelco D1786C |
| 2001-2002 | GMC | Sierra 3500 | GMC Sierra 3500 Relay V8 6.0L (8th Vin Digit U) ACDelco D1786C |
| 2001-2003 | GMC | Sierra 3500 | GMC Sierra 3500 Relay V8 6.0L (8th Vin Digit U) ACDelco D1786C |
| 2001 | GMC | Sierra 3500 | GMC Sierra 3500 Relay V8 6.0L (8th Vin Digit U) ACDelco D1786C |
| 2002-2003 | GMC | Sierra 3500 | GMC Sierra 3500 Relay for Models with V8 6.6L (8th Vin Digit 1) ACDelco D1786C |
| 2002-2003 | GMC | Sierra 3500 | GMC Sierra 3500 Relay V8 6.0L (8th Vin Digit U) ACDelco D1786C |
| 2002-2003 | GMC | Sierra 3500 | GMC Sierra 3500 Relay for Models with V8 8.1L (8th Vin Digit G) ACDelco D1786C |
| 2002 | GMC | Sierra 3500 | GMC Sierra 3500 Relay for Models with V8 6.6L (8th Vin Digit 1) ACDelco D1786C |
| 2002 | GMC | Sierra 3500 | GMC Sierra 3500 Relay for Models with V8 8.1L (8th Vin Digit G) ACDelco D1786C |
| 2002 | GMC | Sierra 3500 | GMC Sierra 3500 Relay V8 6.0L (8th Vin Digit U) ACDelco D1786C |
| 2003 | GMC | Sierra 3500 | GMC Sierra 3500 Relay V8 6.0L (8th Vin Digit U) ACDelco D1786C |
| 2003 | GMC | Sierra 3500 | GMC Sierra 3500 Relay for Models with V8 6.6L (8th Vin Digit 1) ACDelco D1786C |
| 2003 | GMC | Sierra 3500 | GMC Sierra 3500 Relay for Models with V8 8.1L (8th Vin Digit G) ACDelco D1786C |
| 1995 | GMC | Suburban C1500 | GMC Suburban C1500 Relay V8 5.7L (8th Vin Digit K) ACDelco D1786C |
| 1995-1999 | GMC | Suburban C1500 | GMC Suburban C1500 Relay V8 6.5L (8th Vin Digit F) ACDelco D1786C |
| 1996-1999 | GMC | Suburban C1500 | GMC Suburban C1500 Relay V8 5.7L (8th Vin Digit R) ACDelco D1786C |
| 1997-1998 | GMC | Suburban C1500 | GMC Suburban C1500 Relay V8 5.7L (8th Vin Digit R) ACDelco D1786C |
| 1997 | GMC | Suburban C1500 | GMC Suburban C1500 Relay V8 5.7L (8th Vin Digit R) ACDelco D1786C |
| 1997-1998 | GMC | Suburban C1500 | GMC Suburban C1500 Relay V8 6.5L (8th Vin Digit F) ACDelco D1786C |
| 1997 | GMC | Suburban C1500 | GMC Suburban C1500 Relay V8 6.5L (8th Vin Digit F) ACDelco D1786C |
| 1998-1999 | GMC | Suburban C1500 | GMC Suburban C1500 Relay V8 5.7L (8th Vin Digit R) ACDelco D1786C |
| 1998 | GMC | Suburban C1500 | GMC Suburban C1500 Relay V8 5.7L (8th Vin Digit R) ACDelco D1786C |
| 1998-1999 | GMC | Suburban C1500 | GMC Suburban C1500 Relay V8 6.5L (8th Vin Digit F) ACDelco D1786C |
| 1998 | GMC | Suburban C1500 | GMC Suburban C1500 Relay V8 6.5L (8th Vin Digit F) ACDelco D1786C |
| 1999 | GMC | Suburban C1500 | GMC Suburban C1500 Relay V8 5.7L (8th Vin Digit R) ACDelco D1786C |
| 1999 | GMC | Suburban C1500 | GMC Suburban C1500 Relay V8 6.5L (8th Vin Digit F) ACDelco D1786C |
| 1995 | GMC | Suburban C2500 | GMC Suburban C2500 Relay V8 5.7L (8th Vin Digit K) ACDelco D1786C |
| 1995 | GMC | Suburban C2500 | GMC Suburban C2500 Relay V8 5.7L (8th Vin Digit K) ACDelco D1786C |
| 1995-1999 | GMC | Suburban C2500 | GMC Suburban C2500 Relay V8 6.5L (8th Vin Digit F) ACDelco D1786C |
| 1995 | GMC | Suburban C2500 | GMC Suburban C2500 Relay V8 7.4L (8th Vin Digit N) ACDelco D1786C |
| 1996-1999 | GMC | Suburban C2500 | GMC Suburban C2500 Relay V8 5.7L (8th Vin Digit R) ACDelco D1786C |
| 1996-1999 | GMC | Suburban C2500 | GMC Suburban C2500 Relay V8 5.7L (8th Vin Digit R) ACDelco D1786C |
| 1996-1999 | GMC | Suburban C2500 | GMC Suburban C2500 Relay V8 7.4L (8th Vin Digit J) ACDelco D1786C |
| 1996 | GMC | Suburban C2500 | GMC Suburban C2500 Relay V8 7.4L (8th Vin Digit J) ACDelco D1786C |
| 1997-1998 | GMC | Suburban C2500 | GMC Suburban C2500 Relay V8 5.7L (8th Vin Digit R) ACDelco D1786C |
| 1997 | GMC | Suburban C2500 | GMC Suburban C2500 Relay V8 5.7L (8th Vin Digit R) ACDelco D1786C |
| 1997-1998 | GMC | Suburban C2500 | GMC Suburban C2500 Relay V8 5.7L (8th Vin Digit R) ACDelco D1786C |
| 1997 | GMC | Suburban C2500 | GMC Suburban C2500 Relay V8 5.7L (8th Vin Digit R) ACDelco D1786C |
| 1997-1998 | GMC | Suburban C2500 | GMC Suburban C2500 Relay V8 6.5L (8th Vin Digit F) ACDelco D1786C |
| 1997 | GMC | Suburban C2500 | GMC Suburban C2500 Relay V8 6.5L (8th Vin Digit F) ACDelco D1786C |
| 1997-1998 | GMC | Suburban C2500 | GMC Suburban C2500 Relay V8 7.4L (8th Vin Digit J) ACDelco D1786C |
| 1997 | GMC | Suburban C2500 | GMC Suburban C2500 Relay V8 7.4L (8th Vin Digit J) ACDelco D1786C |
| 1998-1999 | GMC | Suburban C2500 | GMC Suburban C2500 Relay V8 5.7L (8th Vin Digit R) ACDelco D1786C |
| 1998 | GMC | Suburban C2500 | GMC Suburban C2500 Relay V8 5.7L (8th Vin Digit R) ACDelco D1786C |
| 1998-1999 | GMC | Suburban C2500 | GMC Suburban C2500 Relay V8 6.5L (8th Vin Digit F) ACDelco D1786C |
| 1998 | GMC | Suburban C2500 | GMC Suburban C2500 Relay V8 6.5L (8th Vin Digit F) ACDelco D1786C |
| 1998-1999 | GMC | Suburban C2500 | GMC Suburban C2500 Relay V8 7.4L (8th Vin Digit J) ACDelco D1786C |
| 1998-1999 | GMC | Suburban C2500 | GMC Suburban C2500 Relay V8 7.4L (8th Vin Digit J) ACDelco D1786C |
| 1998 | GMC | Suburban C2500 | GMC Suburban C2500 Relay V8 7.4L (8th Vin Digit J) ACDelco D1786C |
| 1999 | GMC | Suburban C2500 | GMC Suburban C2500 Relay V8 5.7L (8th Vin Digit R) ACDelco D1786C |
| 1999 | GMC | Suburban C2500 | GMC Suburban C2500 Relay V8 6.5L (8th Vin Digit F) ACDelco D1786C |
| 1999 | GMC | Suburban C2500 | GMC Suburban C2500 Relay V8 7.4L (8th Vin Digit J) ACDelco D1786C |
| 1995 | GMC | Suburban K1500 | GMC Suburban K1500 Relay V8 5.7L (8th Vin Digit K) ACDelco D1786C |
| 1995 | GMC | Suburban K1500 | GMC Suburban K1500 Relay V8 5.7L (8th Vin Digit K) ACDelco D1786C |
| 1995-1999 | GMC | Suburban K1500 | GMC Suburban K1500 Relay V8 6.5L (8th Vin Digit F) ACDelco D1786C |
| 1996-1999 | GMC | Suburban K1500 | GMC Suburban K1500 Relay V8 5.7L (8th Vin Digit R) ACDelco D1786C |
| 1996-1999 | GMC | Suburban K1500 | GMC Suburban K1500 Relay V8 5.7L (8th Vin Digit R) ACDelco D1786C |
| 1997-1998 | GMC | Suburban K1500 | GMC Suburban K1500 Relay V8 5.7L (8th Vin Digit R) ACDelco D1786C |
| 1997 | GMC | Suburban K1500 | GMC Suburban K1500 Relay V8 5.7L (8th Vin Digit R) ACDelco D1786C |
| 1997-1998 | GMC | Suburban K1500 | GMC Suburban K1500 Relay V8 5.7L (8th Vin Digit R) ACDelco D1786C |
| 1997 | GMC | Suburban K1500 | GMC Suburban K1500 Relay V8 5.7L (8th Vin Digit R) ACDelco D1786C |
| 1997-1998 | GMC | Suburban K1500 | GMC Suburban K1500 Relay V8 6.5L (8th Vin Digit F) ACDelco D1786C |
| 1997 | GMC | Suburban K1500 | GMC Suburban K1500 Relay V8 6.5L (8th Vin Digit F) ACDelco D1786C |
| 1998-1999 | GMC | Suburban K1500 | GMC Suburban K1500 Relay V8 5.7L (8th Vin Digit R) ACDelco D1786C |
| 1998 | GMC | Suburban K1500 | GMC Suburban K1500 Relay V8 5.7L (8th Vin Digit R) ACDelco D1786C |
| 1998-1999 | GMC | Suburban K1500 | GMC Suburban K1500 Relay V8 6.5L (8th Vin Digit F) ACDelco D1786C |
| 1998 | GMC | Suburban K1500 | GMC Suburban K1500 Relay V8 6.5L (8th Vin Digit F) ACDelco D1786C |
| 1999 | GMC | Suburban K1500 | GMC Suburban K1500 Relay V8 5.7L (8th Vin Digit R) ACDelco D1786C |
| 1999 | GMC | Suburban K1500 | GMC Suburban K1500 Relay V8 6.5L (8th Vin Digit F) ACDelco D1786C |
| 1995 | GMC | Suburban K2500 | GMC Suburban K2500 Relay V8 5.7L (8th Vin Digit K) ACDelco D1786C |
| 1995 | GMC | Suburban K2500 | GMC Suburban K2500 Relay V8 5.7L (8th Vin Digit K) ACDelco D1786C |
| 1995-1999 | GMC | Suburban K2500 | GMC Suburban K2500 Relay V8 6.5L (8th Vin Digit F) ACDelco D1786C |
| 1995 | GMC | Suburban K2500 | GMC Suburban K2500 Relay V8 7.4L (8th Vin Digit N) ACDelco D1786C |
| 1996-1999 | GMC | Suburban K2500 | GMC Suburban K2500 Relay V8 5.7L (8th Vin Digit R) ACDelco D1786C |
| 1996-1999 | GMC | Suburban K2500 | GMC Suburban K2500 Relay V8 5.7L (8th Vin Digit R) ACDelco D1786C |
| 1996-1999 | GMC | Suburban K2500 | GMC Suburban K2500 Relay V8 7.4L (8th Vin Digit J) ACDelco D1786C |
| 1996 | GMC | Suburban K2500 | GMC Suburban K2500 Relay V8 7.4L (8th Vin Digit J) ACDelco D1786C |
| 1997-1998 | GMC | Suburban K2500 | GMC Suburban K2500 Relay V8 5.7L (8th Vin Digit R) ACDelco D1786C |
| 1997 | GMC | Suburban K2500 | GMC Suburban K2500 Relay V8 5.7L (8th Vin Digit R) ACDelco D1786C |
| 1997-1998 | GMC | Suburban K2500 | GMC Suburban K2500 Relay V8 5.7L (8th Vin Digit R) ACDelco D1786C |
| 1997 | GMC | Suburban K2500 | GMC Suburban K2500 Relay V8 5.7L (8th Vin Digit R) ACDelco D1786C |
| 1997-1998 | GMC | Suburban K2500 | GMC Suburban K2500 Relay V8 6.5L (8th Vin Digit F) ACDelco D1786C |
| 1997 | GMC | Suburban K2500 | GMC Suburban K2500 Relay V8 6.5L (8th Vin Digit F) ACDelco D1786C |
| 1997-1998 | GMC | Suburban K2500 | GMC Suburban K2500 Relay V8 7.4L (8th Vin Digit J) ACDelco D1786C |
| 1997 | GMC | Suburban K2500 | GMC Suburban K2500 Relay V8 7.4L (8th Vin Digit J) ACDelco D1786C |
| 1998-1999 | GMC | Suburban K2500 | GMC Suburban K2500 Relay V8 5.7L (8th Vin Digit R) ACDelco D1786C |
| 1998 | GMC | Suburban K2500 | GMC Suburban K2500 Relay V8 5.7L (8th Vin Digit R) ACDelco D1786C |
| 1998-1999 | GMC | Suburban K2500 | GMC Suburban K2500 Relay V8 6.5L (8th Vin Digit F) ACDelco D1786C |
| 1998 | GMC | Suburban K2500 | GMC Suburban K2500 Relay V8 6.5L (8th Vin Digit F) ACDelco D1786C |
| 1998-1999 | GMC | Suburban K2500 | GMC Suburban K2500 Relay V8 7.4L (8th Vin Digit J) ACDelco D1786C |
| 1998-1999 | GMC | Suburban K2500 | GMC Suburban K2500 Relay V8 7.4L (8th Vin Digit J) ACDelco D1786C |
| 1998 | GMC | Suburban K2500 | GMC Suburban K2500 Relay V8 7.4L (8th Vin Digit J) ACDelco D1786C |
| 1999 | GMC | Suburban K2500 | GMC Suburban K2500 Relay V8 5.7L (8th Vin Digit R) ACDelco D1786C |
| 1999 | GMC | Suburban K2500 | GMC Suburban K2500 Relay V8 6.5L (8th Vin Digit F) ACDelco D1786C |
| 1999 | GMC | Suburban K2500 | GMC Suburban K2500 Relay V8 7.4L (8th Vin Digit J) ACDelco D1786C |
| 1995 | GMC | Yukon | GMC Yukon Relay V8 5.7L (8th Vin Digit K) ACDelco D1786C |
| 1995-1997 | GMC | Yukon | GMC Yukon Relay V8 6.5L (8th Vin Digit S) ACDelco D1786C |
| 1996-2000 | GMC | Yukon | GMC Yukon Relay V8 5.7L (8th Vin Digit R) ACDelco D1786C |
| 1997-1998 | GMC | Yukon | GMC Yukon Relay V8 5.7L (8th Vin Digit R) ACDelco D1786C |
| 1997-1999 | GMC | Yukon | GMC Yukon Relay V8 5.7L (8th Vin Digit R) ACDelco D1786C |
| 1997 | GMC | Yukon | GMC Yukon Relay V8 6.5L (8th Vin Digit S) ACDelco D1786C |
| 1997 | GMC | Yukon | GMC Yukon Relay V8 6.5L (8th Vin Digit S) ACDelco D1786C |
| 1998-2000 | GMC | Yukon | GMC Yukon Relay V8 5.7L (8th Vin Digit R) ACDelco D1786C |
| 1998-2000 | GMC | Yukon | GMC Yukon Relay V8 5.7L (8th Vin Digit R) ACDelco D1786C |
| 1999 | GMC | Yukon | GMC Yukon Relay V8 5.7L (8th Vin Digit R) ACDelco D1786C |
| 2000-2002 | GMC | Yukon | GMC Yukon Relay for Models with V8 4.8L (8th Vin Digit V) ACDelco D1786C |
| 2000-2002 | GMC | Yukon | GMC Yukon Relay for Models with V8 4.8L (8th Vin Digit V) ACDelco D1786C |
| 2000-2002 | GMC | Yukon | GMC Yukon Relay for Models with V8 4.8L (8th Vin Digit V) ACDelco D1786C |
| 2000-2002 | GMC | Yukon | GMC Yukon Relay V8 5.3L (8th Vin Digit T) ACDelco D1786C |
| 2000-2002 | GMC | Yukon | GMC Yukon Relay V8 5.3L (8th Vin Digit T) ACDelco D1786C |
| 2000-2002 | GMC | Yukon | GMC Yukon Relay V8 5.3L (8th Vin Digit T) ACDelco D1786C |
| 2001-2002 | GMC | Yukon | GMC Yukon Relay V8 6.0L (8th Vin Digit U) ACDelco D1786C |
| 2001 | GMC | Yukon | GMC Yukon Relay V8 6.0L (8th Vin Digit U) ACDelco D1786C |
| 2001-2002 | GMC | Yukon | GMC Yukon Relay V8 6.0L (8th Vin Digit U) ACDelco D1786C |
| 2001-2002 | GMC | Yukon | GMC Yukon Relay V8 6.0L (8th Vin Digit U) ACDelco D1786C |
| 2001-2002 | GMC | Yukon | GMC Yukon Relay V8 6.0L (8th Vin Digit U) ACDelco D1786C |
| 2001 | GMC | Yukon | GMC Yukon Relay for Models with V8 4.8L (8th Vin Digit V) ACDelco D1786C |
| 2001-2002 | GMC | Yukon | GMC Yukon Relay for Models with V8 4.8L (8th Vin Digit V) ACDelco D1786C |
| 2001 | GMC | Yukon | GMC Yukon Relay V8 5.3L (8th Vin Digit T) ACDelco D1786C |
| 2001-2002 | GMC | Yukon | GMC Yukon Relay V8 5.3L (8th Vin Digit T) ACDelco D1786C |
| 2002-2003 | GMC | Yukon | GMC Yukon Relay V8 6.0L (8th Vin Digit U) ACDelco D1786C |
| 2002 | GMC | Yukon | GMC Yukon Relay V8 6.0L (8th Vin Digit U) ACDelco D1786C |
| 2002-2003 | GMC | Yukon | GMC Yukon Relay V8 6.0L (8th Vin Digit U) ACDelco D1786C |
| 2002 | GMC | Yukon | GMC Yukon Relay for Models with V8 4.8L (8th Vin Digit V) ACDelco D1786C |
| 2002-2003 | GMC | Yukon | GMC Yukon Relay for Models with V8 4.8L (8th Vin Digit V) ACDelco D1786C |
| 2002-2003 | GMC | Yukon | GMC Yukon Relay for Models with V8 4.8L (8th Vin Digit V) ACDelco D1786C |
| 2002-2003 | GMC | Yukon | GMC Yukon Relay V8 5.3L (8th Vin Digit T) ACDelco D1786C |
| 2002-2003 | GMC | Yukon | GMC Yukon Relay V8 5.3L (8th Vin Digit T) ACDelco D1786C |
| 2002 | GMC | Yukon | GMC Yukon Relay V8 5.3L (8th Vin Digit T) ACDelco D1786C |
| 2002-2003 | GMC | Yukon | GMC Yukon Relay for Models with V8 5.3L (8th Vin Digit Z) ACDelco D1786C |
| 2002 | GMC | Yukon | GMC Yukon Relay for Models with V8 5.3L (8th Vin Digit Z) ACDelco D1786C |
| 2002 | GMC | Yukon | GMC Yukon Relay for Models with V8 5.3L (8th Vin Digit Z) ACDelco D1786C |
| 2002 | GMC | Yukon | GMC Yukon Relay for Models with V8 5.3L (8th Vin Digit Z) ACDelco D1786C |
| 2002 | GMC | Yukon | GMC Yukon Relay for Models with V8 5.3L (8th Vin Digit Z) ACDelco D1786C |
| 2002 | GMC | Yukon | GMC Yukon Relay for Models with V8 5.3L (8th Vin Digit Z) ACDelco D1786C |
| 2002-2003 | GMC | Yukon | GMC Yukon Relay for Models with V8 5.3L (8th Vin Digit Z) ACDelco D1786C |
| 2003 | GMC | Yukon | GMC Yukon Relay V8 6.0L (8th Vin Digit U) ACDelco D1786C |
| 2003 | GMC | Yukon | GMC Yukon Relay V8 6.0L (8th Vin Digit U) ACDelco D1786C |
| 2003 | GMC | Yukon | GMC Yukon Relay for Models with V8 4.8L (8th Vin Digit V) ACDelco D1786C |
| 2003 | GMC | Yukon | GMC Yukon Relay for Models with V8 4.8L (8th Vin Digit V) ACDelco D1786C |
| 2003 | GMC | Yukon | GMC Yukon Relay V8 5.3L (8th Vin Digit T) ACDelco D1786C |
| 2003 | GMC | Yukon | GMC Yukon Relay V8 5.3L (8th Vin Digit T) ACDelco D1786C |
| 2003 | GMC | Yukon | GMC Yukon Relay for Models with V8 5.3L (8th Vin Digit Z) ACDelco D1786C |
| 2003 | GMC | Yukon | GMC Yukon Relay for Models with V8 5.3L (8th Vin Digit Z) ACDelco D1786C |
| 2000-2002 | GMC | Yukon XL 1500 | GMC Yukon XL 1500 Relay V8 5.3L (8th Vin Digit T) ACDelco D1786C |
| 2002 | GMC | Yukon XL 1500 | GMC Yukon XL 1500 Relay for Models with V8 5.3L (8th Vin Digit Z) ACDelco D1786C |
| 2000-2002 | GMC | Yukon XL 2500 | GMC Yukon XL 2500 Relay V8 6.0L (8th Vin Digit U) ACDelco D1786C |
| 2001-2002 | GMC | Yukon XL 2500 | GMC Yukon XL 2500 Relay for Models with (8th Vin Digit G) V8 8.1L ACDelco D1786C |
| 1994 | Oldsmobile | 88 | Olds 88 Relay for Models with V6 3.8L (8th Vin Digit L) ACDelco D1786C |
| 1994 | Oldsmobile | 88 | Olds 88 Relay for Models with V6 3.8L (8th Vin Digit L) ACDelco D1786C |
| 1995 | Oldsmobile | 88 | Olds 88 Relay for Models with V6 3.8L (8th Vin Digit 1) ACDelco D1786C |
| 1995 | Oldsmobile | 88 | Olds 88 Relay for Models with V6 3.8L (8th Vin Digit 1) ACDelco D1786C |
| 1995 | Oldsmobile | 88 | Olds 88 Relay for Models with V6 3.8L (8th Vin Digit 1) ACDelco D1786C |
| 1995 | Oldsmobile | 88 | Olds 88 Relay for Models with V6 3.8L (8th Vin Digit 1) ACDelco D1786C |
| 1995-1999 | Oldsmobile | 88 | Olds 88 Relay V6 3.8L (8th Vin Digit K) ACDelco D1786C |
| 1995 | Oldsmobile | 88 | Olds 88 Relay V6 3.8L (8th Vin Digit K) ACDelco D1786C |
| 1995 | Oldsmobile | 88 | Olds 88 Relay V6 3.8L (8th Vin Digit K) ACDelco D1786C |
| 1995-1999 | Oldsmobile | 88 | Olds 88 Relay V6 3.8L (8th Vin Digit K) ACDelco D1786C |
| 1996-1999 | Oldsmobile | 88 | Olds 88 Relay V6 3.8L (8th Vin Digit K) ACDelco D1786C |
| 1996-1999 | Oldsmobile | 88 | Olds 88 Relay V6 3.8L (8th Vin Digit K) ACDelco D1786C |
| 1994 | Oldsmobile | 98 | Olds 98 Relay for Models with V6 3.8L (8th Vin Digit L) ACDelco D1786C |
| 1994 | Oldsmobile | 98 | Olds 98 Relay for Models with V6 3.8L (8th Vin Digit L) ACDelco D1786C |
| 1994 | Oldsmobile | 98 | Olds 98 Relay for Models with V6 3.8L (8th Vin Digit L) ACDelco D1786C |
| 1994-1995 | Oldsmobile | 98 | Olds 98 Relay for Models with V6 3.8L (8th Vin Digit 1) ACDelco D1786C |
| 1994-1995 | Oldsmobile | 98 | Olds 98 Relay for Models with V6 3.8L (8th Vin Digit 1) ACDelco D1786C |
| 1994-1995 | Oldsmobile | 98 | Olds 98 Relay for Models with V6 3.8L (8th Vin Digit 1) ACDelco D1786C |
| 1995-1996 | Oldsmobile | 98 | Olds 98 Relay V6 3.8L (8th Vin Digit K) ACDelco D1786C |
| 1995 | Oldsmobile | 98 | Olds 98 Relay V6 3.8L (8th Vin Digit K) ACDelco D1786C |
| 1995-1996 | Oldsmobile | 98 | Olds 98 Relay V6 3.8L (8th Vin Digit K) ACDelco D1786C |
| 1995 | Oldsmobile | 98 | Olds 98 Relay V6 3.8L (8th Vin Digit K) ACDelco D1786C |
| 1995 | Oldsmobile | 98 | Olds 98 Relay for Models with V6 3.8L (8th Vin Digit 1) ACDelco D1786C |
| 1997-1998 | Oldsmobile | Achieva | Olds Achieva Relay V6 3.1L (8th Vin Digit M) ACDelco D1786C |
| 1997 | Oldsmobile | Achieva | Olds Achieva Relay V6 3.1L (8th Vin Digit M) ACDelco D1786C |
| 1997-1998 | Oldsmobile | Achieva | Olds Achieva Relay for Models with L4 2.4L (8th Vin Digit T) ACDelco D1786C |
| 1997 | Oldsmobile | Achieva | Olds Achieva Relay for Models with L4 2.4L (8th Vin Digit T) ACDelco D1786C |
| 1998 | Oldsmobile | Achieva | Olds Achieva Relay V6 3.1L (8th Vin Digit M) ACDelco D1786C |
| 1998 | Oldsmobile | Achieva | Olds Achieva Relay for Models with L4 2.4L (8th Vin Digit T) ACDelco D1786C |
| 1999-2001 | Oldsmobile | Alero | Olds Alero Relay for Models with L4 2.4L (8th Vin Digit T) ACDelco D1786C |
| 1999-2001 | Oldsmobile | Alero | Olds Alero Relay for Models with L4 2.4L (8th Vin Digit T) ACDelco D1786C |
| 1999-2001 | Oldsmobile | Alero | Olds Alero Relay for Models with L4 2.4L (8th Vin Digit T) ACDelco D1786C |
| 1999-2001 | Oldsmobile | Alero | Olds Alero Relay for Models with L4 2.4L (8th Vin Digit T) ACDelco D1786C |
| 1999-2001 | Oldsmobile | Alero | Olds Alero Relay for Models with L4 2.4L (8th Vin Digit T) ACDelco D1786C |
| 1999-2001 | Oldsmobile | Alero | Olds Alero Relay V6 3.4L (8th Vin Digit E) ACDelco D1786C |
| 1999-2002 | Oldsmobile | Alero | Olds Alero Relay V6 3.4L (8th Vin Digit E) ACDelco D1786C |
| 1999-2002 | Oldsmobile | Alero | Olds Alero Relay V6 3.4L (8th Vin Digit E) ACDelco D1786C |
| 1999-2002 | Oldsmobile | Alero | Olds Alero Relay V6 3.4L (8th Vin Digit E) ACDelco D1786C |
| 1999-2002 | Oldsmobile | Alero | Olds Alero Relay V6 3.4L (8th Vin Digit E) ACDelco D1786C |
| 2002 | Oldsmobile | Alero | Olds Alero Relay for Models with L4 2.2L (8th Vin Digit F) ACDelco D1786C |
| 2002 | Oldsmobile | Alero | Olds Alero Relay for Models with L4 2.2L (8th Vin Digit F) ACDelco D1786C |
| 2002 | Oldsmobile | Alero | Olds Alero Relay for Models with L4 2.2L (8th Vin Digit F) ACDelco D1786C |
| 2002 | Oldsmobile | Alero | Olds Alero Relay for Models with L4 2.2L (8th Vin Digit F) ACDelco D1786C |
| 2002 | Oldsmobile | Alero | Olds Alero Relay for Models with L4 2.2L (8th Vin Digit F) ACDelco D1786C |
| 2002 | Oldsmobile | Alero | Olds Alero Relay V6 3.4L (8th Vin Digit E) ACDelco D1786C |
| 1995-1999 | Oldsmobile | Aurora | Olds Aurora Relay for Models with V8 4.0L (8th Vin Digit C) ACDelco D1786C |
| 1995-2002 | Oldsmobile | Aurora | Olds Aurora Relay for Models with V8 4.0L (8th Vin Digit C) ACDelco D1786C |
| 1995 | Oldsmobile | Aurora | Olds Aurora Relay for Models with V8 4.0L (8th Vin Digit C) ACDelco D1786C |
| 1995 | Oldsmobile | Aurora | Olds Aurora Relay for Models with V8 4.0L (8th Vin Digit C) ACDelco D1786C |
| 1995 | Oldsmobile | Aurora | Olds Aurora Relay for Models with V8 4.0L (8th Vin Digit C) ACDelco D1786C |
| 1995-2003 | Oldsmobile | Aurora | Olds Aurora Relay for Models with V8 4.0L (8th Vin Digit C) ACDelco D1786C |
| 1995-2003 | Oldsmobile | Aurora | Olds Aurora Relay for Models with V8 4.0L (8th Vin Digit C) ACDelco D1786C |
| 1995-2001 | Oldsmobile | Aurora | Olds Aurora Relay for Models with V8 4.0L (8th Vin Digit C) ACDelco D1786C |
| 1996-2002 | Oldsmobile | Aurora | Olds Aurora Relay for Models with V8 4.0L (8th Vin Digit C) ACDelco D1786C |
| 1999-2003 | Oldsmobile | Aurora | Olds Aurora Relay for Models with V8 4.0L (8th Vin Digit C) ACDelco D1786C |
| 2001 | Oldsmobile | Aurora | Olds Aurora Relay for Models with (8th Vin Digit H) V6 3.5L ACDelco D1786C |
| 2001-2002 | Oldsmobile | Aurora | Olds Aurora Relay for Models with (8th Vin Digit H) V6 3.5L ACDelco D1786C |
| 2001-2002 | Oldsmobile | Aurora | Olds Aurora Relay for Models with (8th Vin Digit H) V6 3.5L ACDelco D1786C |
| 2001-2002 | Oldsmobile | Aurora | Olds Aurora Relay for Models with (8th Vin Digit H) V6 3.5L ACDelco D1786C |
| 2001-2002 | Oldsmobile | Aurora | Olds Aurora Relay for Models with (8th Vin Digit H) V6 3.5L ACDelco D1786C |
| 2001-2002 | Oldsmobile | Aurora | Olds Aurora Relay for Models with (8th Vin Digit H) V6 3.5L ACDelco D1786C |
| 2001-2002 | Oldsmobile | Aurora | Olds Aurora Relay for Models with (8th Vin Digit H) V6 3.5L ACDelco D1786C |
| 2001-2002 | Oldsmobile | Aurora | Olds Aurora Relay for Models with (8th Vin Digit H) V6 3.5L ACDelco D1786C |
| 2001-2002 | Oldsmobile | Aurora | Olds Aurora Relay for Models with (8th Vin Digit H) V6 3.5L ACDelco D1786C |
| 2001-2002 | Oldsmobile | Aurora | Olds Aurora Relay for Models with V8 4.0L (8th Vin Digit C) ACDelco D1786C |
| 2001-2002 | Oldsmobile | Aurora | Olds Aurora Relay for Models with V8 4.0L (8th Vin Digit C) ACDelco D1786C |
| 2001-2003 | Oldsmobile | Aurora | Olds Aurora Relay for Models with V8 4.0L (8th Vin Digit C) ACDelco D1786C |
| 1998-2001 | Oldsmobile | Bravada | Olds Bravada Relay V6 4.3L (8th Vin Digit W) ACDelco D1786C |
| 2002-2004 | Oldsmobile | Bravada | Olds Bravada Relay for Models with L6 4.2L (8th Vin Digit S) ACDelco D1786C |
| 2002 | Oldsmobile | Bravada | Olds Bravada Relay for Models with L6 4.2L (8th Vin Digit S) ACDelco D1786C |
| 2002 | Oldsmobile | Bravada | Olds Bravada Relay for Models with L6 4.2L (8th Vin Digit S) ACDelco D1786C |
| 2002-2003 | Oldsmobile | Bravada | Olds Bravada Relay for Models with L6 4.2L (8th Vin Digit S) ACDelco D1786C |
| 2002-2003 | Oldsmobile | Bravada | Olds Bravada Relay for Models with L6 4.2L (8th Vin Digit S) ACDelco D1786C |
| 2003 | Oldsmobile | Bravada | Olds Bravada Relay for Models with L6 4.2L (8th Vin Digit S) ACDelco D1786C |
| 2003 | Oldsmobile | Bravada | Olds Bravada Relay for Models with L6 4.2L (8th Vin Digit S) ACDelco D1786C |
| 2003 | Oldsmobile | Bravada | Olds Bravada Relay for Models with L6 4.2L (8th Vin Digit S) ACDelco D1786C |
| 1997 | Oldsmobile | Cutlass | Olds Cutlass Relay V6 3.1L (8th Vin Digit M) ACDelco D1786C |
| 1997-1999 | Oldsmobile | Cutlass | Olds Cutlass Relay V6 3.1L (8th Vin Digit M) ACDelco D1786C |
| 1998-1999 | Oldsmobile | Cutlass | Olds Cutlass Relay V6 3.1L (8th Vin Digit M) ACDelco D1786C |
| 1999 | Oldsmobile | Cutlass | Olds Cutlass Relay for Models with V6 3.1L (8th Vin Digit J) ACDelco D1786C |
| 1999 | Oldsmobile | Cutlass | Olds Cutlass Relay for Models with V6 3.1L (8th Vin Digit J) ACDelco D1786C |
| 1999 | Oldsmobile | Cutlass | Olds Cutlass Relay for Models with V6 3.1L (8th Vin Digit J) ACDelco D1786C |
| 1999 | Oldsmobile | Cutlass | Olds Cutlass Relay V6 3.1L (8th Vin Digit M) ACDelco D1786C |
| 1994-1997 | Oldsmobile | Cutlass Supreme | Olds Cutlass Supreme Relay V6 3.1L (8th Vin Digit M) ACDelco D1786C |
| 1994-1995 | Oldsmobile | Cutlass Supreme | Olds Cutlass Supreme Relay V6 3.1L (8th Vin Digit M) ACDelco D1786C |
| 1994-1996 | Oldsmobile | Cutlass Supreme | Olds Cutlass Supreme Relay for Models with (8th Vin Digit X) V6 3.4L ACDelco D1786C |
| 1994-1995 | Oldsmobile | Cutlass Supreme | Olds Cutlass Supreme Relay for Models with (8th Vin Digit X) V6 3.4L ACDelco D1786C |
| 1996 | Oldsmobile | Cutlass Supreme | Olds Cutlass Supreme Relay V6 3.1L (8th Vin Digit M) ACDelco D1786C |
| 1996 | Oldsmobile | Cutlass Supreme | Olds Cutlass Supreme Relay for Models with (8th Vin Digit X) V6 3.4L ACDelco D1786C |
| 1997 | Oldsmobile | Cutlass Supreme | Olds Cutlass Supreme Relay V6 3.1L (8th Vin Digit M) ACDelco D1786C |
| 1998-1999 | Oldsmobile | Intrigue | Olds Intrigue Relay V6 3.8L (8th Vin Digit K) ACDelco D1786C |
| 1998-1999 | Oldsmobile | Intrigue | Olds Intrigue Relay V6 3.8L (8th Vin Digit K) ACDelco D1786C |
| 1998-1999 | Oldsmobile | Intrigue | Olds Intrigue Relay V6 3.8L (8th Vin Digit K) ACDelco D1786C |
| 1999-2002 | Oldsmobile | Intrigue | Olds Intrigue Relay for Models with (8th Vin Digit H) V6 3.5L ACDelco D1786C |
| 1999-2002 | Oldsmobile | Intrigue | Olds Intrigue Relay for Models with (8th Vin Digit H) V6 3.5L ACDelco D1786C |
| 1999-2002 | Oldsmobile | Intrigue | Olds Intrigue Relay for Models with (8th Vin Digit H) V6 3.5L ACDelco D1786C |
| 1998 | Oldsmobile | Regency | Olds Regency Relay V6 3.8L (8th Vin Digit K) ACDelco D1786C |
| 1997-2003 | Oldsmobile | Silhouette | Olds Silhouette Relay V6 3.4L (8th Vin Digit E) ACDelco D1786C |
| 1997-2003 | Oldsmobile | Silhouette | Olds Silhouette Relay V6 3.4L (8th Vin Digit E) ACDelco D1786C |
| 1997-2003 | Oldsmobile | Silhouette | Olds Silhouette Relay V6 3.4L (8th Vin Digit E) ACDelco D1786C |
| 1994-1997 | Pontiac | Bonneville | Pontiac Bonneville Relay for Models with V6 3.8L (8th Vin Digit 1) ACDelco D1786C |
| 1994-1996 | Pontiac | Bonneville | Pontiac Bonneville Relay for Models with V6 3.8L (8th Vin Digit 1) ACDelco D1786C |
| 1994-1995 | Pontiac | Bonneville | Pontiac Bonneville Relay for Models with V6 3.8L (8th Vin Digit 1) ACDelco D1786C |
| 1994 | Pontiac | Bonneville | Pontiac Bonneville Relay for Models with V6 3.8L (8th Vin Digit L) ACDelco D1786C |
| 1994 | Pontiac | Bonneville | Pontiac Bonneville Relay for Models with V6 3.8L (8th Vin Digit L) ACDelco D1786C |
| 1994 | Pontiac | Bonneville | Pontiac Bonneville Relay for Models with V6 3.8L (8th Vin Digit L) ACDelco D1786C |
| 1995 | Pontiac | Bonneville | Pontiac Bonneville Relay for Models with V6 3.8L (8th Vin Digit 1) ACDelco D1786C |
| 1995-2000 | Pontiac | Bonneville | Pontiac Bonneville Relay for Models with V6 3.8L (8th Vin Digit 1) ACDelco D1786C |
| 1995 | Pontiac | Bonneville | Pontiac Bonneville Relay V6 3.8L (8th Vin Digit K) ACDelco D1786C |
| 1995-1996 | Pontiac | Bonneville | Pontiac Bonneville Relay V6 3.8L (8th Vin Digit K) ACDelco D1786C |
| 1995-1997 | Pontiac | Bonneville | Pontiac Bonneville Relay V6 3.8L (8th Vin Digit K) ACDelco D1786C |
| 1995 | Pontiac | Bonneville | Pontiac Bonneville Relay V6 3.8L (8th Vin Digit K) ACDelco D1786C |
| 1995-2000 | Pontiac | Bonneville | Pontiac Bonneville Relay V6 3.8L (8th Vin Digit K) ACDelco D1786C |
| 1996-1999 | Pontiac | Bonneville | Pontiac Bonneville Relay for Models with V6 3.8L (8th Vin Digit 1) ACDelco D1786C |
| 1996-1999 | Pontiac | Bonneville | Pontiac Bonneville Relay V6 3.8L (8th Vin Digit K) ACDelco D1786C |
| 1997-2001 | Pontiac | Bonneville | Pontiac Bonneville Relay for Models with V6 3.8L (8th Vin Digit 1) ACDelco D1786C |
| 1997-2003 | Pontiac | Bonneville | Pontiac Bonneville Relay for Models with V6 3.8L (8th Vin Digit 1) ACDelco D1786C |
| 1997 | Pontiac | Bonneville | Pontiac Bonneville Relay for Models with V6 3.8L (8th Vin Digit 1) ACDelco D1786C |
| 1997-2001 | Pontiac | Bonneville | Pontiac Bonneville Relay V6 3.8L (8th Vin Digit K) ACDelco D1786C |
| 1997-2003 | Pontiac | Bonneville | Pontiac Bonneville Relay V6 3.8L (8th Vin Digit K) ACDelco D1786C |
| 1997 | Pontiac | Bonneville | Pontiac Bonneville Relay V6 3.8L (8th Vin Digit K) ACDelco D1786C |
| 1998-1999 | Pontiac | Bonneville | Pontiac Bonneville Relay for Models with V6 3.8L (8th Vin Digit 1) ACDelco D1786C |
| 1998-1999 | Pontiac | Bonneville | Pontiac Bonneville Relay V6 3.8L (8th Vin Digit K) ACDelco D1786C |
| 2000-2003 | Pontiac | Bonneville | Pontiac Bonneville Relay for Models with V6 3.8L (8th Vin Digit 1) ACDelco D1786C |
| 2000 | Pontiac | Bonneville | Pontiac Bonneville Relay for Models with V6 3.8L (8th Vin Digit 1) ACDelco D1786C |
| 2000-2003 | Pontiac | Bonneville | Pontiac Bonneville Relay for Models with V6 3.8L (8th Vin Digit 1) ACDelco D1786C |
| 2000-2003 | Pontiac | Bonneville | Pontiac Bonneville Relay V6 3.8L (8th Vin Digit K) ACDelco D1786C |
| 2000-2003 | Pontiac | Bonneville | Pontiac Bonneville Relay V6 3.8L (8th Vin Digit K) ACDelco D1786C |
| 2000 | Pontiac | Bonneville | Pontiac Bonneville Relay V6 3.8L (8th Vin Digit K) ACDelco D1786C |
| 2001-2003 | Pontiac | Bonneville | Pontiac Bonneville Relay for Models with V6 3.8L (8th Vin Digit 1) ACDelco D1786C |
| 2001-2005 | Pontiac | Bonneville | Pontiac Bonneville Relay V6 3.8L (8th Vin Digit K) ACDelco D1786C |
| 2004-2005 | Pontiac | Bonneville | Pontiac Bonneville Relay for Models with V8 4.6L (8th Vin Digit Y) ACDelco D1786C |
| 1998-1999 | Pontiac | Firebird | Pontiac Firebird Relay for Models with V8 5.7L (8th Vin Digit G) ACDelco D1786C |
| 1998-2002 | Pontiac | Firebird | Pontiac Firebird Relay for Models with V8 5.7L (8th Vin Digit G) ACDelco D1786C |
| 1998 | Pontiac | Firebird | Pontiac Firebird Relay for Models with V8 5.7L (8th Vin Digit G) ACDelco D1786C |
| 1998-2002 | Pontiac | Firebird | Pontiac Firebird Relay for Models with V8 5.7L (8th Vin Digit G) ACDelco D1786C |
| 1998-2002 | Pontiac | Firebird | Pontiac Firebird Relay V6 3.8L (8th Vin Digit K) ACDelco D1786C |
| 1998-2002 | Pontiac | Firebird | Pontiac Firebird Relay V6 3.8L (8th Vin Digit K) ACDelco D1786C |
| 1998 | Pontiac | Firebird | Pontiac Firebird Relay V6 3.8L (8th Vin Digit K) ACDelco D1786C |
| 1998-1999 | Pontiac | Firebird | Pontiac Firebird Relay V6 3.8L (8th Vin Digit K) ACDelco D1786C |
| 1998-2002 | Pontiac | Firebird | Pontiac Firebird Relay V6 3.8L (8th Vin Digit K) ACDelco D1786C |
| 1998-2002 | Pontiac | Firebird | Pontiac Firebird Relay for Models with V8 5.7L (8th Vin Digit G) ACDelco D1786C |
| 1999-2002 | Pontiac | Firebird | Pontiac Firebird Relay for Models with V8 5.7L (8th Vin Digit G) ACDelco D1786C |
| 1999-2002 | Pontiac | Firebird | Pontiac Firebird Relay V6 3.8L (8th Vin Digit K) ACDelco D1786C |
| 1998 | Pontiac | Grand Am | Pontiac Grand Am Relay V6 3.1L (8th Vin Digit M) ACDelco D1786C |
| 1998-2001 | Pontiac | Grand Am | Pontiac Grand Am Relay for Models with L4 2.4L (8th Vin Digit T) ACDelco D1786C |
| 1999-2003 | Pontiac | Grand Am | Pontiac Grand Am Relay V6 3.4L (8th Vin Digit E) ACDelco D1786C |
| 1999-2003 | Pontiac | Grand Am | Pontiac Grand Am Relay V6 3.4L (8th Vin Digit E) ACDelco D1786C |
| 1999-2001 | Pontiac | Grand Am | Pontiac Grand Am Relay for Models with L4 2.4L (8th Vin Digit T) ACDelco D1786C |
| 2000 | Pontiac | Grand Am | Pontiac Grand Am Relay V6 3.4L (8th Vin Digit E) ACDelco D1786C |
| 2000-2002 | Pontiac | Grand Am | Pontiac Grand Am Relay V6 3.4L (8th Vin Digit E) ACDelco D1786C |
| 2000-2003 | Pontiac | Grand Am | Pontiac Grand Am Relay V6 3.4L (8th Vin Digit E) ACDelco D1786C |
| 2000 | Pontiac | Grand Am | Pontiac Grand Am Relay for Models with L4 2.4L (8th Vin Digit T) ACDelco D1786C |
| 2000-2001 | Pontiac | Grand Am | Pontiac Grand Am Relay for Models with L4 2.4L (8th Vin Digit T) ACDelco D1786C |
| 2000 | Pontiac | Grand Am | Pontiac Grand Am Relay for Models with L4 2.4L (8th Vin Digit T) ACDelco D1786C |
| 2000 | Pontiac | Grand Am | Pontiac Grand Am Relay for Models with L4 2.4L (8th Vin Digit T) ACDelco D1786C |
| 2000 | Pontiac | Grand Am | Pontiac Grand Am Relay V6 3.4L (8th Vin Digit E) ACDelco D1786C |
| 2000 | Pontiac | Grand Am | Pontiac Grand Am Relay V6 3.4L (8th Vin Digit E) ACDelco D1786C |
| 2000-2001 | Pontiac | Grand Am | Pontiac Grand Am Relay for Models with L4 2.4L (8th Vin Digit T) ACDelco D1786C |
| 2002-2003 | Pontiac | Grand Am | Pontiac Grand Am Relay for Models with L4 2.2L (8th Vin Digit F) ACDelco D1786C |
| 2002-2003 | Pontiac | Grand Am | Pontiac Grand Am Relay for Models with L4 2.2L (8th Vin Digit F) ACDelco D1786C |
| 2002 | Pontiac | Grand Am | Pontiac Grand Am Relay for Models with L4 2.2L (8th Vin Digit F) ACDelco D1786C |
| 2002-2003 | Pontiac | Grand Am | Pontiac Grand Am Relay for Models with L4 2.2L (8th Vin Digit F) ACDelco D1786C |
| 1994 | Pontiac | Grand Prix | Pontiac Grand Prix Relay V6 3.1L (8th Vin Digit M) ACDelco D1786C |
| 1994 | Pontiac | Grand Prix | Pontiac Grand Prix Relay for Models with V6 3.4L (8th Vin Digit X) ACDelco D1786C |
| 1995 | Pontiac | Grand Prix | Pontiac Grand Prix Relay V6 3.1L (8th Vin Digit M) ACDelco D1786C |
| 1995-1999 | Pontiac | Grand Prix | Pontiac Grand Prix Relay V6 3.1L (8th Vin Digit M) ACDelco D1786C |
| 1995-1996 | Pontiac | Grand Prix | Pontiac Grand Prix Relay for Models with V6 3.4L (8th Vin Digit X) ACDelco D1786C |
| 1995 | Pontiac | Grand Prix | Pontiac Grand Prix Relay for Models with V6 3.4L (8th Vin Digit X) ACDelco D1786C |
| 1996 | Pontiac | Grand Prix | Pontiac Grand Prix Relay V6 3.1L (8th Vin Digit M) ACDelco D1786C |
| 1996 | Pontiac | Grand Prix | Pontiac Grand Prix Relay for Models with V6 3.4L (8th Vin Digit X) ACDelco D1786C |
| 1997-1999 | Pontiac | Grand Prix | Pontiac Grand Prix Relay V6 3.1L (8th Vin Digit M) ACDelco D1786C |
| 1997-2001 | Pontiac | Grand Prix | Pontiac Grand Prix Relay for Models with V6 3.8L (8th Vin Digit 1) ACDelco D1786C |
| 1997-2003 | Pontiac | Grand Prix | Pontiac Grand Prix Relay for Models with V6 3.8L (8th Vin Digit 1) ACDelco D1786C |
| 1997-2001 | Pontiac | Grand Prix | Pontiac Grand Prix Relay V6 3.8L (8th Vin Digit K) ACDelco D1786C |
| 1997-2003 | Pontiac | Grand Prix | Pontiac Grand Prix Relay V6 3.8L (8th Vin Digit K) ACDelco D1786C |
| 2000-2003 | Pontiac | Grand Prix | Pontiac Grand Prix Relay for Models with V6 3.1L (8th Vin Digit J) ACDelco D1786C |
| 2000-2002 | Pontiac | Grand Prix | Pontiac Grand Prix Relay for Models with V6 3.1L (8th Vin Digit J) ACDelco D1786C |
| 2000-2001 | Pontiac | Grand Prix | Pontiac Grand Prix Relay for Models with V6 3.1L (8th Vin Digit J) ACDelco D1786C |
| 2000-2002 | Pontiac | Grand Prix | Pontiac Grand Prix Relay for Models with V6 3.8L (8th Vin Digit 1) ACDelco D1786C |
| 2000-2002 | Pontiac | Grand Prix | Pontiac Grand Prix Relay V6 3.8L (8th Vin Digit K) ACDelco D1786C |
| 2002-2003 | Pontiac | Grand Prix | Pontiac Grand Prix Relay for Models with V6 3.1L (8th Vin Digit J) ACDelco D1786C |
| 2002-2003 | Pontiac | Grand Prix | Pontiac Grand Prix Relay for Models with V6 3.8L (8th Vin Digit 1) ACDelco D1786C |
| 2002-2003 | Pontiac | Grand Prix | Pontiac Grand Prix Relay V6 3.8L (8th Vin Digit K) ACDelco D1786C |
| 1999-2004 | Pontiac | Montana | Pontiac Montana Relay V6 3.4L (8th Vin Digit E) ACDelco D1786C |
| 2000-2002 | Pontiac | Montana | Pontiac Montana Relay V6 3.4L (8th Vin Digit E) ACDelco D1786C |
| 2000-2003 | Pontiac | Montana | Pontiac Montana Relay V6 3.4L (8th Vin Digit E) ACDelco D1786C |
| 1995 | Pontiac | Sunfire | Pontiac Sunfire Relay for Models with L4 2.3L (8th Vin Digit D) ACDelco D1786C |
| 1995-1997 | Pontiac | Sunfire | Pontiac Sunfire Relay for Models with L4 2.2L (8th Vin Digit 4) ACDelco D1786C |
| 1996-1997 | Pontiac | Sunfire | Pontiac Sunfire Relay for Models with L4 2.4L (8th Vin Digit T) ACDelco D1786C |
| 1996-2002 | Pontiac | Sunfire | Pontiac Sunfire Relay for Models with L4 2.2L (8th Vin Digit 4) ACDelco D1786C |
| 1996-2002 | Pontiac | Sunfire | Pontiac Sunfire Relay for Models with L4 2.4L (8th Vin Digit T) ACDelco D1786C |
| 1998-2002 | Pontiac | Sunfire | Pontiac Sunfire Relay for Models with L4 2.2L (8th Vin Digit 4) ACDelco D1786C |
| 1998-2002 | Pontiac | Sunfire | Pontiac Sunfire Relay for Models with L4 2.4L (8th Vin Digit T) ACDelco D1786C |
| 2002 | Pontiac | Sunfire | Pontiac Sunfire Relay for Models with L4 2.2L (8th Vin Digit F) ACDelco D1786C |
| 2002 | Pontiac | Sunfire | Pontiac Sunfire Relay for Models with L4 2.2L (8th Vin Digit F) ACDelco D1786C |
| 1997-1998 | Pontiac | Trans Sport | Pontiac Trans Sport Relay V6 3.4L (8th Vin Digit E) ACDelco D1786C |
| 2001 | Saturn | L100 | Saturn L100 Relay for Models with (8th Vin Digit F) L4 2.2L ACDelco D1786C |
| 2001 | Saturn | L100 | Saturn L100 Relay for Models with (8th Vin Digit F) L4 2.2L ACDelco D1786C |
| 2001 | Saturn | L300 | Saturn L300 Relay V6 3.0L (8th Vin Digit R) ACDelco D1786C |
| 2001 | Saturn | L300 | Saturn L300 Relay V6 3.0L (8th Vin Digit R) ACDelco D1786C |
| 2000 | Saturn | LS | Saturn LS Relay for Models with L4 2.2L (8th Vin Digit F) ACDelco D1786C |
| 2000 | Saturn | LS | Saturn LS Relay for Models with L4 2.2L (8th Vin Digit F) ACDelco D1786C |
| 2000 | Saturn | LS1 | Saturn LS1 Relay for Models with (8th Vin Digit F) L4 2.2L ACDelco D1786C |
| 2000 | Saturn | LS1 | Saturn LS1 Relay for Models with (8th Vin Digit F) L4 2.2L ACDelco D1786C |
| 2000 | Saturn | LS2 | Saturn LS2 Relay V6 3.0L (8th Vin Digit R) ACDelco D1786C |
| 2000 | Saturn | LS2 | Saturn LS2 Relay V6 3.0L (8th Vin Digit R) ACDelco D1786C |
| 2000 | Saturn | LW1 | Saturn LW1 Relay for Models with L4 2.2L (8th Vin Digit F) ACDelco D1786C |
| 2000 | Saturn | LW1 | Saturn LW1 Relay for Models with L4 2.2L (8th Vin Digit F) ACDelco D1786C |
| 2000 | Saturn | LW2 | Saturn LW2 Relay V6 3.0L (8th Vin Digit R) ACDelco D1786C |
| 2000 | Saturn | LW2 | Saturn LW2 Relay V6 3.0L (8th Vin Digit R) ACDelco D1786C |
| 2001 | Saturn | LW200 | Saturn LW200 Relay for Models with (8th Vin Digit F) L4 2.2L ACDelco D1786C |
| 2001 | Saturn | LW200 | Saturn LW200 Relay for Models with (8th Vin Digit F) L4 2.2L ACDelco D1786C |
| 2001 | Saturn | LW300 | Saturn LW300 Relay V6 3.0L (8th Vin Digit R) ACDelco D1786C |
| 2001 | Saturn | LW300 | Saturn LW300 Relay V6 3.0L (8th Vin Digit R) ACDelco D1786C |
| 2000-2001 | Saturn | SC1 | Saturn SC1 Relay L4 1.9L (8th Vin Digit 8) ACDelco D1786C |
| 2000-2001 | Saturn | SC1 | Saturn SC1 Relay L4 1.9L (8th Vin Digit 8) ACDelco D1786C |
| 2000 | Saturn | SC2 | Saturn SC2 Relay L4 1.9L (8th Vin Digit 7) ACDelco D1786C |
| 2000-2001 | Saturn | SC2 | Saturn SC2 Relay L4 1.9L (8th Vin Digit 7) ACDelco D1786C |
| 2000-2001 | Saturn | SC2 | Saturn SC2 Relay L4 1.9L (8th Vin Digit 7) ACDelco D1786C |
| 2000-2001 | Saturn | SL | Saturn SL Relay L4 1.9L (8th Vin Digit 8) ACDelco D1786C |
| 2000-2001 | Saturn | SL | Saturn SL Relay L4 1.9L (8th Vin Digit 8) ACDelco D1786C |
| 2000-2001 | Saturn | SL1 | Saturn SL1 Relay L4 1.9L (8th Vin Digit 8) ACDelco D1786C |
| 2000-2001 | Saturn | SL1 | Saturn SL1 Relay L4 1.9L (8th Vin Digit 8) ACDelco D1786C |
| 2000-2001 | Saturn | SL2 | Saturn SL2 Relay L4 1.9L (8th Vin Digit 7) ACDelco D1786C |
| 2000 | Saturn | SL2 | Saturn SL2 Relay L4 1.9L (8th Vin Digit 7) ACDelco D1786C |
| 2000-2001 | Saturn | SL2 | Saturn SL2 Relay L4 1.9L (8th Vin Digit 7) ACDelco D1786C |
| 2000 | Saturn | SW2 | Saturn SW2 Relay L4 1.9L (8th Vin Digit 7) ACDelco D1786C |
| 2000-2001 | Saturn | SW2 | Saturn SW2 Relay L4 1.9L (8th Vin Digit 7) ACDelco D1786C |
| 2000-2001 | Saturn | SW2 | Saturn SW2 Relay L4 1.9L (8th Vin Digit 7) ACDelco D1786C |
Part #: 1AACD00049
Order must be placed by 4pm ET
Get it in: 2 - 4 Business Days
Want it sooner? Choose Next Day Air at Checkout

Brand #: D1786C