1A Auto donates $150G to NMRHS' new turf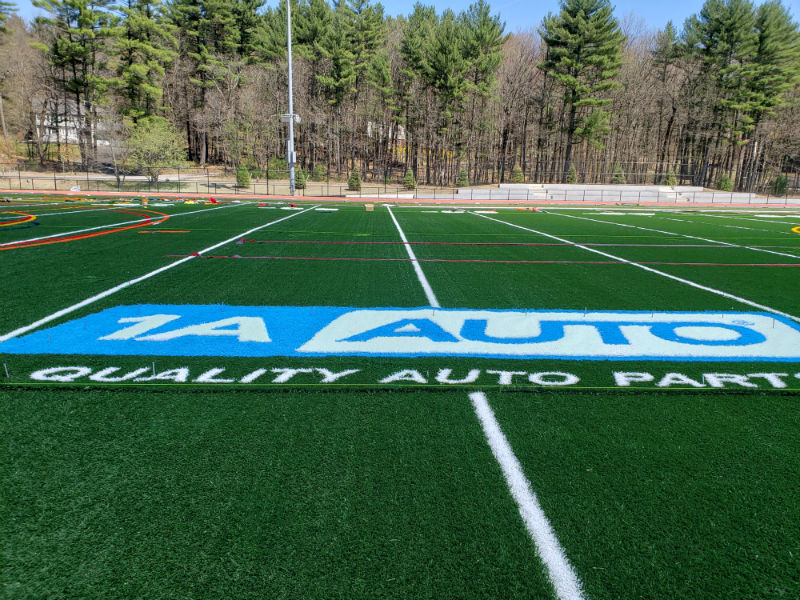 Townsend, MA, 5/28/19 - Westford-based 1A Auto recently donated $150,000 to North Middlesex Regional High School new synthetic field turf.
North Middlesex Regional serves the communities of Townsend, Pepperell and Ashby. Pepperell residents Mike and Rick Green, founders and owners of 1A Auto, graduated from NMRHS and have contributed continuously to youth-related activities in their community for decades.
"Making this type of contribution to the North Middlesex Regional High School field turf, I believe, will make a profound positive impact on our youth activities for a generation," Mike Green said.
Rick Green added, "Synthetic fields have been proven to reduce sports-related injuries and improve safety. A new field will project a positive image of our community that everyone can be proud of. Most of all, I'm pleased that the success of our employees and our core values allows us to give back in such a big way,"