WEISC00003-Idle Air Control Valve
Replaces
Idle Air Control Valve Wells Vehicle Electronics AC102 - WEISC00003
WEISC00003
WELLS IDLE AIR CONTROL VALVE: AC102
The idle air control valve in your vehicle controls engine idle speed by allowing for air to bypass the throttle plate. Symptoms of a failing idle air control valve include stalling, stumbling, high or increasing idle speeds.
Specifications:
Brand New Wells Idle Air Control Valve
Direct Fit
Built to strict quality control standards
Replaces dealer part numbers: 17079256, 8171114600

Terminal Type: Pin Socket
This replacement valve is just what you need to keep your vehicle running great!
Our electrical and electronic parts are subject to strict quality control testing. Please ensure proper diagnosis of this item before purchasing as the item cannot be returned once installed or plugged in.
Item Condition: New

Lifetime Warranty
This item is backed by a Limited Lifetime Warranty. In the event this item should fail due to manufacturing defects during intended use, we will exchange the part free of charge (excludes shipping charges) for the original purchaser.
There are no reviews for this item.
Customer Q&A
Ask a question to 1A Auto customers who purchased the product
No questions have been asked about this item.
| Year | Make | Model | Description |
| --- | --- | --- | --- |
| 1985-1986 | Buick | Century | Buick Century Idle Air Control Valve L4 2.5L Wells Vehicle Electronics AC102 |
| 1986-1988 | Buick | Century | Buick Century Idle Air Control Valve V6 3.8L Wells Vehicle Electronics AC102 |
| 1986 | Buick | Electra | Buick Electra Idle Air Control Valve V6 3.8L Wells Vehicle Electronics AC102 |
| 1986-1988 | Buick | LeSabre | Buick LeSabre Idle Air Control Valve V6 3.8L Wells Vehicle Electronics AC102 |
| 1986 | Buick | LeSabre | Buick LeSabre Idle Air Control Valve V6 3.0L Wells Vehicle Electronics AC102 |
| 1986-1987 | Buick | Regal | Buick Regal Idle Air Control Valve V6 3.8L Wells Vehicle Electronics AC102 |
| 1986-1987 | Buick | Riviera | Buick Riviera Idle Air Control Valve V6 3.8L Wells Vehicle Electronics AC102 |
| 1982-1986 | Buick | Skyhawk | Buick Skyhawk Idle Air Control Valve L4 1.8L Wells Vehicle Electronics AC102 |
| 1983-1987 | Buick | Skyhawk | Buick Skyhawk Idle Air Control Valve L4 2.0L Wells Vehicle Electronics AC102 |
| 1985-1986 | Buick | Skylark | Buick Skylark Idle Air Control Valve L4 2.5L Wells Vehicle Electronics AC102 |
| 1986-1988 | Buick | Skylark | Buick Skylark Idle Air Control Valve V6 3.0L Wells Vehicle Electronics AC102 |
| 1986-1987 | Buick | Somerset | Buick Somerset Idle Air Control Valve V6 3.0L Wells Vehicle Electronics AC102 |
| 1986 | Buick | Somerset | Buick Somerset Idle Air Control Valve L4 2.5L Wells Vehicle Electronics AC102 |
| 1990-1992 | Cadillac | Brougham | Cadillac Brougham Idle Air Control Valve V8 5.7L Wells Vehicle Electronics AC102 |
| 1983-1986 | Cadillac | Cimarron | Cadillac Cimarron Idle Air Control Valve L4 2.0L Wells Vehicle Electronics AC102 |
| 1985-1986 | Cadillac | Cimarron | Cadillac Cimarron Idle Air Control Valve V6 2.8L Wells Vehicle Electronics AC102 |
| 1993 | Cadillac | Commercial Chassis | Cadillac Commercial Chassis Idle Air Control Valve V8 5.7L Wells Vehicle Electronics AC102 |
| 1993 | Cadillac | Fleetwood | Cadillac Fleetwood Idle Air Control Valve V8 5.7L Wells Vehicle Electronics AC102 |
| 1985-1986 | Chevy | Astro | Chevy Astro Idle Air Control Valve L4 2.5L Wells Vehicle Electronics AC102 |
| 1986-1994 | Chevy | Astro | Chevy Astro Idle Air Control Valve V6 4.3L Wells Vehicle Electronics AC102 |
| 1990 | Chevy | Astro | Chevy Astro Idle Air Control Valve L4 2.5L Wells Vehicle Electronics AC102 |
| 1987-1994 | Chevy | Blazer Full Size | Chevy Blazer Full Size Idle Air Control Valve V8 5.7L Wells Vehicle Electronics AC102 |
| 1987 | Chevy | Blazer Full Size | Chevy Blazer Full Size Idle Air Control Valve V8 5.0L Wells Vehicle Electronics AC102 |
| 1985-1986 | Chevy | Blazer S10 | Chevy Blazer S10 Idle Air Control Valve L4 2.5L Wells Vehicle Electronics AC102 |
| 1986-1989 | Chevy | Blazer S10 | Chevy Blazer S10 Idle Air Control Valve V6 2.8L Wells Vehicle Electronics AC102 |
| 1988-1994 | Chevy | Blazer S10 | Chevy Blazer S10 Idle Air Control Valve V6 4.3L Wells Vehicle Electronics AC102 |
| 1988-1995 | Chevy | C1500 Truck | Chevy C1500 Truck Idle Air Control Valve V8 5.0L Wells Vehicle Electronics AC102 |
| 1988-1995 | Chevy | C1500 Truck | Chevy C1500 Truck Idle Air Control Valve V6 4.3L Wells Vehicle Electronics AC102 |
| 1988-1995 | Chevy | C1500 Truck | Chevy C1500 Truck Idle Air Control Valve V8 5.7L Wells Vehicle Electronics AC102 |
| 1988-1995 | Chevy | C2500 Truck | Chevy C2500 Truck Idle Air Control Valve V8 5.0L Wells Vehicle Electronics AC102 |
| 1988-1995 | Chevy | C2500 Truck | Chevy C2500 Truck Idle Air Control Valve V6 4.3L Wells Vehicle Electronics AC102 |
| 1988-1995 | Chevy | C2500 Truck | Chevy C2500 Truck Idle Air Control Valve V8 5.7L Wells Vehicle Electronics AC102 |
| 1988-1995 | Chevy | C3500 Truck | Chevy C3500 Truck Idle Air Control Valve V8 5.7L Wells Vehicle Electronics AC102 |
| 1985-1989 | Chevy | Camaro | Chevy Camaro Idle Air Control Valve V6 2.8L Wells Vehicle Electronics AC102 |
| 1985-1986 | Chevy | Camaro | Chevy Camaro Idle Air Control Valve L4 2.5L Wells Vehicle Electronics AC102 |
| 1985-1992 | Chevy | Camaro | Chevy Camaro Idle Air Control Valve V8 5.0L Wells Vehicle Electronics AC102 |
| 1987-1988 | Chevy | Camaro | Chevy Camaro Idle Air Control Valve V8 5.7L Wells Vehicle Electronics AC102 |
| 1985-1990 | Chevy | Caprice | Chevy Caprice Idle Air Control Valve V6 4.3L Wells Vehicle Electronics AC102 |
| 1989-1993 | Chevy | Caprice | Chevy Caprice Idle Air Control Valve V8 5.0L Wells Vehicle Electronics AC102 |
| 1992-1993 | Chevy | Caprice | Chevy Caprice Idle Air Control Valve V8 5.7L Wells Vehicle Electronics AC102 |
| 1992-1993 | Chevy | Caprice | Chevy Caprice Idle Air Control Valve V6 4.3L Wells Vehicle Electronics AC102 |
| 1983-1986 | Chevy | Cavalier | Chevy Cavalier Idle Air Control Valve L4 2.0L Wells Vehicle Electronics AC102 |
| 1985-1986 | Chevy | Cavalier | Chevy Cavalier Idle Air Control Valve V6 2.8L Wells Vehicle Electronics AC102 |
| 1985-1986 | Chevy | Celebrity | Chevy Celebrity Idle Air Control Valve V6 2.8L Wells Vehicle Electronics AC102 |
| 1985-1986 | Chevy | Celebrity | Chevy Celebrity Idle Air Control Valve L4 2.5L Wells Vehicle Electronics AC102 |
| 1985 | Chevy | Citation II | Chevy Citation II Idle Air Control Valve V6 2.8L Wells Vehicle Electronics AC102 |
| 1985 | Chevy | Citation II | Chevy Citation II Idle Air Control Valve L4 2.5L Wells Vehicle Electronics AC102 |
| 1985-1988 | Chevy | Corvette | Chevy Corvette Idle Air Control Valve V8 5.7L Wells Vehicle Electronics AC102 |
| 1987 | Chevy | El Camino | Chevy El Camino Idle Air Control Valve V8 5.0L Wells Vehicle Electronics AC102 |
| 1987-1995 | Chevy | G10 | Chevy G10 Idle Air Control Valve V8 5.0L Wells Vehicle Electronics AC102 |
| 1987-1995 | Chevy | G10 | Chevy G10 Idle Air Control Valve V6 4.3L Wells Vehicle Electronics AC102 |
| 1987-1995 | Chevy | G10 | Chevy G10 Idle Air Control Valve V8 5.7L Wells Vehicle Electronics AC102 |
| 1987-1995 | Chevy | G20 | Chevy G20 Idle Air Control Valve V8 5.0L Wells Vehicle Electronics AC102 |
| 1987-1995 | Chevy | G20 | Chevy G20 Idle Air Control Valve V6 4.3L Wells Vehicle Electronics AC102 |
| 1987-1995 | Chevy | G20 | Chevy G20 Idle Air Control Valve V8 5.7L Wells Vehicle Electronics AC102 |
| 1987-1995 | Chevy | G30 | Chevy G30 Idle Air Control Valve V6 4.3L Wells Vehicle Electronics AC102 |
| 1987-1995 | Chevy | G30 | Chevy G30 Idle Air Control Valve V8 5.7L Wells Vehicle Electronics AC102 |
| 1988-1995 | Chevy | K1500 Truck | Chevy K1500 Truck Idle Air Control Valve V8 5.7L Wells Vehicle Electronics AC102 |
| 1988-1995 | Chevy | K1500 Truck | Chevy K1500 Truck Idle Air Control Valve V6 4.3L Wells Vehicle Electronics AC102 |
| 1988-1995 | Chevy | K1500 Truck | Chevy K1500 Truck Idle Air Control Valve V8 5.0L Wells Vehicle Electronics AC102 |
| 1988-1995 | Chevy | K2500 Truck | Chevy K2500 Truck Idle Air Control Valve V8 5.0L Wells Vehicle Electronics AC102 |
| 1988-1995 | Chevy | K2500 Truck | Chevy K2500 Truck Idle Air Control Valve V8 5.7L Wells Vehicle Electronics AC102 |
| 1988-1995 | Chevy | K2500 Truck | Chevy K2500 Truck Idle Air Control Valve V6 4.3L Wells Vehicle Electronics AC102 |
| 1988-1995 | Chevy | K3500 Truck | Chevy K3500 Truck Idle Air Control Valve V8 5.7L Wells Vehicle Electronics AC102 |
| 1990-1995 | Chevy | Lumina APV | Chevy Lumina APV Idle Air Control Valve V6 3.1L Wells Vehicle Electronics AC102 |
| 1985-1988 | Chevy | Monte Carlo | Chevy Monte Carlo Idle Air Control Valve V6 4.3L Wells Vehicle Electronics AC102 |
| 1987-1989 | Chevy | P20 | Chevy P20 Idle Air Control Valve V8 5.7L Wells Vehicle Electronics AC102 |
| 1987-1989 | Chevy | P30 | Chevy P30 Idle Air Control Valve V8 5.7L Wells Vehicle Electronics AC102 |
| 1991-1995 | Chevy | P30 | Chevy P30 Idle Air Control Valve V6 4.3L Wells Vehicle Electronics AC102 |
| 1991-1995 | Chevy | P30 | Chevy P30 Idle Air Control Valve V8 5.7L Wells Vehicle Electronics AC102 |
| 1987 | Chevy | R1500 Truck | Chevy R1500 Truck Idle Air Control Valve V8 5.7L Wells Vehicle Electronics AC102 |
| 1987 | Chevy | R1500 Truck | Chevy R1500 Truck Idle Air Control Valve V6 4.3L Wells Vehicle Electronics AC102 |
| 1987 | Chevy | R1500 Truck | Chevy R1500 Truck Idle Air Control Valve V8 5.0L Wells Vehicle Electronics AC102 |
| 1987 | Chevy | R2500 Truck | Chevy R2500 Truck Idle Air Control Valve V8 5.0L Wells Vehicle Electronics AC102 |
| 1987-1988 | Chevy | R2500 Truck | Chevy R2500 Truck Idle Air Control Valve V8 5.7L Wells Vehicle Electronics AC102 |
| 1987 | Chevy | R2500 Truck | Chevy R2500 Truck Idle Air Control Valve V6 4.3L Wells Vehicle Electronics AC102 |
| 1987-1991 | Chevy | R3500 Truck | Chevy R3500 Truck Idle Air Control Valve V8 5.7L Wells Vehicle Electronics AC102 |
| 1985-1986 | Chevy | S10 Pickup | Chevy S10 Pickup Idle Air Control Valve L4 2.5L Wells Vehicle Electronics AC102 |
| 1986-1993 | Chevy | S10 Pickup | Chevy S10 Pickup Idle Air Control Valve V6 2.8L Wells Vehicle Electronics AC102 |
| 1988-1995 | Chevy | S10 Pickup | Chevy S10 Pickup Idle Air Control Valve V6 4.3L Wells Vehicle Electronics AC102 |
| 1992-1995 | Chevy | Suburban C1500 | Chevy Suburban C1500 Idle Air Control Valve V8 5.7L Wells Vehicle Electronics AC102 |
| 1992-1995 | Chevy | Suburban C1500 | Chevy Suburban C1500 Idle Air Control Valve V8 5.7L Wells Vehicle Electronics AC102 |
| 1995 | Chevy | Suburban C1500 | Chevy Suburban C1500 Idle Air Control Valve V8 5.7L Wells Vehicle Electronics AC102 |
| 1992-1995 | Chevy | Suburban C2500 | Chevy Suburban C2500 Idle Air Control Valve V8 5.7L Wells Vehicle Electronics AC102 |
| 1992-1995 | Chevy | Suburban C2500 | Chevy Suburban C2500 Idle Air Control Valve V8 5.7L Wells Vehicle Electronics AC102 |
| 1992-1995 | Chevy | Suburban K1500 | Chevy Suburban K1500 Idle Air Control Valve V8 5.7L Wells Vehicle Electronics AC102 |
| 1992-1995 | Chevy | Suburban K1500 | Chevy Suburban K1500 Idle Air Control Valve V8 5.7L Wells Vehicle Electronics AC102 |
| 1995 | Chevy | Suburban K1500 | Chevy Suburban K1500 Idle Air Control Valve V8 5.7L Wells Vehicle Electronics AC102 |
| 1992-1995 | Chevy | Suburban K2500 | Chevy Suburban K2500 Idle Air Control Valve V8 5.7L Wells Vehicle Electronics AC102 |
| 1992-1995 | Chevy | Suburban K2500 | Chevy Suburban K2500 Idle Air Control Valve V8 5.7L Wells Vehicle Electronics AC102 |
| 1987 | Chevy | Suburban R10 | Chevy Suburban R10 Idle Air Control Valve V8 5.0L Wells Vehicle Electronics AC102 |
| 1987-1988 | Chevy | Suburban R10 | Chevy Suburban R10 Idle Air Control Valve V8 5.7L Wells Vehicle Electronics AC102 |
| 1989-1991 | Chevy | Suburban R1500 | Chevy Suburban R1500 Idle Air Control Valve V8 5.7L Wells Vehicle Electronics AC102 |
| 1987-1988 | Chevy | Suburban R20 | Chevy Suburban R20 Idle Air Control Valve V8 5.7L Wells Vehicle Electronics AC102 |
| 1989-1991 | Chevy | Suburban R2500 | Chevy Suburban R2500 Idle Air Control Valve V8 5.7L Wells Vehicle Electronics AC102 |
| 1987-1988 | Chevy | Suburban V10 | Chevy Suburban V10 Idle Air Control Valve V8 5.7L Wells Vehicle Electronics AC102 |
| 1989-1991 | Chevy | Suburban V1500 | Chevy Suburban V1500 Idle Air Control Valve V8 5.7L Wells Vehicle Electronics AC102 |
| 1987-1988 | Chevy | Suburban V20 | Chevy Suburban V20 Idle Air Control Valve V8 5.7L Wells Vehicle Electronics AC102 |
| 1989-1991 | Chevy | Suburban V2500 | Chevy Suburban V2500 Idle Air Control Valve V8 5.7L Wells Vehicle Electronics AC102 |
| 1995 | Chevy | Tahoe | Chevy Tahoe Idle Air Control Valve V8 5.7L Wells Vehicle Electronics AC102 |
| 1987 | Chevy | V1500 Truck | Chevy V1500 Truck Idle Air Control Valve V8 5.0L Wells Vehicle Electronics AC102 |
| 1987 | Chevy | V1500 Truck | Chevy V1500 Truck Idle Air Control Valve V6 4.3L Wells Vehicle Electronics AC102 |
| 1987 | Chevy | V1500 Truck | Chevy V1500 Truck Idle Air Control Valve V8 5.7L Wells Vehicle Electronics AC102 |
| 1987 | Chevy | V2500 Truck | Chevy V2500 Truck Idle Air Control Valve V8 5.7L Wells Vehicle Electronics AC102 |
| 1987-1991 | Chevy | V3500 Truck | Chevy V3500 Truck Idle Air Control Valve V8 5.7L Wells Vehicle Electronics AC102 |
| 1988-1995 | GMC | C1500 Truck | GMC C1500 Truck Idle Air Control Valve V8 5.0L Wells Vehicle Electronics AC102 |
| 1988-1995 | GMC | C1500 Truck | GMC C1500 Truck Idle Air Control Valve V8 5.7L Wells Vehicle Electronics AC102 |
| 1988-1995 | GMC | C1500 Truck | GMC C1500 Truck Idle Air Control Valve V6 4.3L Wells Vehicle Electronics AC102 |
| 1988-1995 | GMC | C2500 Truck | GMC C2500 Truck Idle Air Control Valve V8 5.7L Wells Vehicle Electronics AC102 |
| 1988-1995 | GMC | C2500 Truck | GMC C2500 Truck Idle Air Control Valve V8 5.0L Wells Vehicle Electronics AC102 |
| 1988-1995 | GMC | C3500 Truck | GMC C3500 Truck Idle Air Control Valve V8 5.7L Wells Vehicle Electronics AC102 |
| 1987 | GMC | Caballero | GMC Caballero Idle Air Control Valve V8 5.0L Wells Vehicle Electronics AC102 |
| 1987-1989 | GMC | G1500 | GMC G1500 Idle Air Control Valve V8 5.7L Wells Vehicle Electronics AC102 |
| 1987-1995 | GMC | G1500 | GMC G1500 Idle Air Control Valve V6 4.3L Wells Vehicle Electronics AC102 |
| 1987-1995 | GMC | G1500 | GMC G1500 Idle Air Control Valve V8 5.0L Wells Vehicle Electronics AC102 |
| 1991-1992 | GMC | G1500 | GMC G1500 Idle Air Control Valve V8 5.7L Wells Vehicle Electronics AC102 |
| 1987-1995 | GMC | G2500 | GMC G2500 Idle Air Control Valve V8 5.7L Wells Vehicle Electronics AC102 |
| 1987-1995 | GMC | G2500 | GMC G2500 Idle Air Control Valve V8 5.0L Wells Vehicle Electronics AC102 |
| 1987-1995 | GMC | G2500 | GMC G2500 Idle Air Control Valve V6 4.3L Wells Vehicle Electronics AC102 |
| 1987-1995 | GMC | G3500 | GMC G3500 Idle Air Control Valve V6 4.3L Wells Vehicle Electronics AC102 |
| 1987-1995 | GMC | G3500 | GMC G3500 Idle Air Control Valve V8 5.7L Wells Vehicle Electronics AC102 |
| 1987 | GMC | Jimmy Full Size | GMC Jimmy Full Size Idle Air Control Valve V8 5.0L Wells Vehicle Electronics AC102 |
| 1987-1991 | GMC | Jimmy Full Size | GMC Jimmy Full Size Idle Air Control Valve V8 5.7L Wells Vehicle Electronics AC102 |
| 1985-1986 | GMC | Jimmy S-15 | GMC Jimmy S-15 Idle Air Control Valve L4 2.5L Wells Vehicle Electronics AC102 |
| 1986-1989 | GMC | Jimmy S-15 | GMC Jimmy S-15 Idle Air Control Valve V6 2.8L Wells Vehicle Electronics AC102 |
| 1988-1994 | GMC | Jimmy S-15 | GMC Jimmy S-15 Idle Air Control Valve V6 4.3L Wells Vehicle Electronics AC102 |
| 1988-1995 | GMC | K1500 Truck | GMC K1500 Truck Idle Air Control Valve V8 5.7L Wells Vehicle Electronics AC102 |
| 1988-1995 | GMC | K1500 Truck | GMC K1500 Truck Idle Air Control Valve V8 5.0L Wells Vehicle Electronics AC102 |
| 1988-1995 | GMC | K1500 Truck | GMC K1500 Truck Idle Air Control Valve V6 4.3L Wells Vehicle Electronics AC102 |
| 1988-1995 | GMC | K2500 Truck | GMC K2500 Truck Idle Air Control Valve V8 5.0L Wells Vehicle Electronics AC102 |
| 1988-1995 | GMC | K2500 Truck | GMC K2500 Truck Idle Air Control Valve V8 5.7L Wells Vehicle Electronics AC102 |
| 1988-1995 | GMC | K2500 Truck | GMC K2500 Truck Idle Air Control Valve V6 4.3L Wells Vehicle Electronics AC102 |
| 1988-1995 | GMC | K3500 Truck | GMC K3500 Truck Idle Air Control Valve V8 5.7L Wells Vehicle Electronics AC102 |
| 1988-1989 | GMC | P2500 | GMC P2500 Idle Air Control Valve V8 5.7L Wells Vehicle Electronics AC102 |
| 1987-1989 | GMC | P3500 | GMC P3500 Idle Air Control Valve V8 5.7L Wells Vehicle Electronics AC102 |
| 1991-1995 | GMC | P3500 | GMC P3500 Idle Air Control Valve V6 4.3L Wells Vehicle Electronics AC102 |
| 1991-1995 | GMC | P3500 | GMC P3500 Idle Air Control Valve V8 5.7L Wells Vehicle Electronics AC102 |
| 1987 | GMC | R1500 Truck | GMC R1500 Truck Idle Air Control Valve V8 5.7L Wells Vehicle Electronics AC102 |
| 1987 | GMC | R1500 Truck | GMC R1500 Truck Idle Air Control Valve V6 4.3L Wells Vehicle Electronics AC102 |
| 1987 | GMC | R1500 Truck | GMC R1500 Truck Idle Air Control Valve V8 5.0L Wells Vehicle Electronics AC102 |
| 1987 | GMC | R2500 Truck | GMC R2500 Truck Idle Air Control Valve V8 5.7L Wells Vehicle Electronics AC102 |
| 1987 | GMC | R3500 Truck | GMC R3500 Truck Idle Air Control Valve V8 5.7L Wells Vehicle Electronics AC102 |
| 1987 | GMC | R3500 Truck | GMC R3500 Truck Idle Air Control Valve V6 4.3L Wells Vehicle Electronics AC102 |
| 1987 | GMC | R3500 Truck | GMC R3500 Truck Idle Air Control Valve V8 5.0L Wells Vehicle Electronics AC102 |
| 1988-1989 | GMC | R3500 Truck | GMC R3500 Truck Idle Air Control Valve V8 5.7L Wells Vehicle Electronics AC102 |
| 1988-1991 | GMC | R3500 Truck | GMC R3500 Truck Idle Air Control Valve V8 5.7L Wells Vehicle Electronics AC102 |
| 1985-1986 | GMC | S-15 Pickup | GMC S-15 Pickup Idle Air Control Valve L4 2.5L Wells Vehicle Electronics AC102 |
| 1986-1990 | GMC | S-15 Pickup | GMC S-15 Pickup Idle Air Control Valve V6 2.8L Wells Vehicle Electronics AC102 |
| 1988-1990 | GMC | S-15 Pickup | GMC S-15 Pickup Idle Air Control Valve V6 4.3L Wells Vehicle Electronics AC102 |
| 1991-1995 | GMC | S-15 Sonoma | GMC S-15 Sonoma Idle Air Control Valve V6 4.3L Wells Vehicle Electronics AC102 |
| 1991-1993 | GMC | S-15 Sonoma | GMC S-15 Sonoma Idle Air Control Valve V6 2.8L Wells Vehicle Electronics AC102 |
| 1985-1986 | GMC | Safari | GMC Safari Idle Air Control Valve L4 2.5L Wells Vehicle Electronics AC102 |
| 1986-1994 | GMC | Safari | GMC Safari Idle Air Control Valve V6 4.3L Wells Vehicle Electronics AC102 |
| 1990 | GMC | Safari | GMC Safari Idle Air Control Valve L4 2.5L Wells Vehicle Electronics AC102 |
| 1992-1995 | GMC | Suburban C1500 | GMC Suburban C1500 Idle Air Control Valve V8 5.7L Wells Vehicle Electronics AC102 |
| 1992-1995 | GMC | Suburban C2500 | GMC Suburban C2500 Idle Air Control Valve V8 5.7L Wells Vehicle Electronics AC102 |
| 1992-1995 | GMC | Suburban K1500 | GMC Suburban K1500 Idle Air Control Valve V8 5.7L Wells Vehicle Electronics AC102 |
| 1992-1995 | GMC | Suburban K2500 | GMC Suburban K2500 Idle Air Control Valve V8 5.7L Wells Vehicle Electronics AC102 |
| 1987-1991 | GMC | Suburban R1500 | GMC Suburban R1500 Idle Air Control Valve V8 5.7L Wells Vehicle Electronics AC102 |
| 1987 | GMC | Suburban R1500 | GMC Suburban R1500 Idle Air Control Valve V8 5.0L Wells Vehicle Electronics AC102 |
| 1987-1991 | GMC | Suburban R2500 | GMC Suburban R2500 Idle Air Control Valve V8 5.7L Wells Vehicle Electronics AC102 |
| 1987-1991 | GMC | Suburban V1500 | GMC Suburban V1500 Idle Air Control Valve V8 5.7L Wells Vehicle Electronics AC102 |
| 1987 | GMC | Suburban V1500 | GMC Suburban V1500 Idle Air Control Valve V8 5.0L Wells Vehicle Electronics AC102 |
| 1987-1991 | GMC | Suburban V2500 | GMC Suburban V2500 Idle Air Control Valve V8 5.7L Wells Vehicle Electronics AC102 |
| 1987 | GMC | V1500 Truck | GMC V1500 Truck Idle Air Control Valve V8 5.7L Wells Vehicle Electronics AC102 |
| 1987 | GMC | V1500 Truck | GMC V1500 Truck Idle Air Control Valve V6 4.3L Wells Vehicle Electronics AC102 |
| 1987 | GMC | V1500 Truck | GMC V1500 Truck Idle Air Control Valve V8 5.0L Wells Vehicle Electronics AC102 |
| 1987 | GMC | V2500 Truck | GMC V2500 Truck Idle Air Control Valve V8 5.7L Wells Vehicle Electronics AC102 |
| 1987 | GMC | V2500 Truck | GMC V2500 Truck Idle Air Control Valve V8 5.0L Wells Vehicle Electronics AC102 |
| 1987 | GMC | V2500 Truck | GMC V2500 Truck Idle Air Control Valve V6 4.3L Wells Vehicle Electronics AC102 |
| 1988-1989 | GMC | V2500 Truck | GMC V2500 Truck Idle Air Control Valve V8 5.7L Wells Vehicle Electronics AC102 |
| 1987 | GMC | V3500 Truck | GMC V3500 Truck Idle Air Control Valve V8 5.7L Wells Vehicle Electronics AC102 |
| 1988-1991 | GMC | V3500 Truck | GMC V3500 Truck Idle Air Control Valve V8 5.7L Wells Vehicle Electronics AC102 |
| 1992-1995 | GMC | Yukon | GMC Yukon Idle Air Control Valve V8 5.7L Wells Vehicle Electronics AC102 |
| 1995-1996 | Hummer | H1 | Hummer H1 Idle Air Control Valve V8 5.7L Wells Vehicle Electronics AC102 |
| 1991-1994 | Isuzu | Pup Pickup | Isuzu Pup Pickup Idle Air Control Valve V6 3.1L Wells Vehicle Electronics AC102 |
| 1991-1992 | Isuzu | Rodeo | Isuzu Rodeo Idle Air Control Valve V6 3.1L Wells Vehicle Electronics AC102 |
| 1989-1991 | Isuzu | Trooper | Isuzu Trooper Idle Air Control Valve V6 2.8L Wells Vehicle Electronics AC102 |
| 1986-1987 | Oldsmobile | 98 | Olds 98 Idle Air Control Valve V6 3.8L Wells Vehicle Electronics AC102 |
| 1991-1992 | Oldsmobile | Bravada | Olds Bravada Idle Air Control Valve V6 4.3L Wells Vehicle Electronics AC102 |
| 1985-1986 | Oldsmobile | Calais | Olds Calais Idle Air Control Valve L4 2.5L Wells Vehicle Electronics AC102 |
| 1986-1987 | Oldsmobile | Calais | Olds Calais Idle Air Control Valve V6 3.0L Wells Vehicle Electronics AC102 |
| 1991-1992 | Oldsmobile | Custom Cruiser | Olds Custom Cruiser Idle Air Control Valve V8 5.0L Wells Vehicle Electronics AC102 |
| 1992 | Oldsmobile | Custom Cruiser | Olds Custom Cruiser Idle Air Control Valve V8 5.7L Wells Vehicle Electronics AC102 |
| 1985-1986 | Oldsmobile | Cutlass Ciera | Olds Cutlass Ciera Idle Air Control Valve L4 2.5L Wells Vehicle Electronics AC102 |
| 1986 | Oldsmobile | Cutlass Ciera | Olds Cutlass Ciera Idle Air Control Valve V6 2.8L Wells Vehicle Electronics AC102 |
| 1986-1988 | Oldsmobile | Cutlass Ciera | Olds Cutlass Ciera Idle Air Control Valve V6 3.8L Wells Vehicle Electronics AC102 |
| 1986-1988 | Oldsmobile | Delta 88 | Olds Delta 88 Idle Air Control Valve V6 3.8L Wells Vehicle Electronics AC102 |
| 1986 | Oldsmobile | Delta 88 | Olds Delta 88 Idle Air Control Valve V6 3.0L Wells Vehicle Electronics AC102 |
| 1982-1986 | Oldsmobile | Firenza | Olds Firenza Idle Air Control Valve L4 1.8L Wells Vehicle Electronics AC102 |
| 1983-1986 | Oldsmobile | Firenza | Olds Firenza Idle Air Control Valve L4 2.0L Wells Vehicle Electronics AC102 |
| 1985-1986 | Oldsmobile | Firenza | Olds Firenza Idle Air Control Valve V6 2.8L Wells Vehicle Electronics AC102 |
| 1990-1994 | Oldsmobile | Silhouette | Olds Silhouette Idle Air Control Valve V6 3.1L Wells Vehicle Electronics AC102 |
| 1986-1987 | Oldsmobile | Toronado | Olds Toronado Idle Air Control Valve V6 3.8L Wells Vehicle Electronics AC102 |
| 1985-1986 | Pontiac | 6000 | Pontiac 6000 Idle Air Control Valve V6 2.8L Wells Vehicle Electronics AC102 |
| 1985-1986 | Pontiac | 6000 | Pontiac 6000 Idle Air Control Valve L4 2.5L Wells Vehicle Electronics AC102 |
| 1987-1988 | Pontiac | Bonneville | Pontiac Bonneville Idle Air Control Valve V6 3.8L Wells Vehicle Electronics AC102 |
| 1985-1986 | Pontiac | Fiero | Pontiac Fiero Idle Air Control Valve L4 2.5L Wells Vehicle Electronics AC102 |
| 1985-1988 | Pontiac | Fiero | Pontiac Fiero Idle Air Control Valve V6 2.8L Wells Vehicle Electronics AC102 |
| 1985-1988 | Pontiac | Firebird | Pontiac Firebird Idle Air Control Valve V8 5.0L Wells Vehicle Electronics AC102 |
| 1985-1988 | Pontiac | Firebird | Pontiac Firebird Idle Air Control Valve V6 2.8L Wells Vehicle Electronics AC102 |
| 1987-1988 | Pontiac | Firebird | Pontiac Firebird Idle Air Control Valve V8 5.7L Wells Vehicle Electronics AC102 |
| 1985-1986 | Pontiac | Grand Am | Pontiac Grand Am Idle Air Control Valve L4 2.5L Wells Vehicle Electronics AC102 |
| 1985-1987 | Pontiac | Grand Am | Pontiac Grand Am Idle Air Control Valve V6 3.0L Wells Vehicle Electronics AC102 |
| 1987-1988 | Pontiac | Grand Am | Pontiac Grand Am Idle Air Control Valve L4 2.0L Wells Vehicle Electronics AC102 |
| 1986-1987 | Pontiac | Grand Prix | Pontiac Grand Prix Idle Air Control Valve V6 4.3L Wells Vehicle Electronics AC102 |
| 1982-1985 | Pontiac | J2000 | Pontiac J2000 Idle Air Control Valve L4 1.8L Wells Vehicle Electronics AC102 |
| 1983 | Pontiac | J2000 | Pontiac J2000 Idle Air Control Valve L4 2.0L Wells Vehicle Electronics AC102 |
| 1985 | Pontiac | J2000 | Pontiac J2000 Idle Air Control Valve L4 2.0L Wells Vehicle Electronics AC102 |
| 1985-1986 | Pontiac | Parisienne | Pontiac Parisienne Idle Air Control Valve V6 4.3L Wells Vehicle Electronics AC102 |
| 1984-1985 | Pontiac | Sunbird | Pontiac Sunbird Idle Air Control Valve L4 1.8L Wells Vehicle Electronics AC102 |
| 1985 | Pontiac | Sunbird | Pontiac Sunbird Idle Air Control Valve L4 2.0L Wells Vehicle Electronics AC102 |
| 1987-1990 | Pontiac | Sunbird | Pontiac Sunbird Idle Air Control Valve L4 2.0L Wells Vehicle Electronics AC102 |
| 1990-1995 | Pontiac | Trans Sport | Pontiac Trans Sport Idle Air Control Valve V6 3.1L Wells Vehicle Electronics AC102 |
Part #: WEISC00003
Order must be placed by 4pm ET
Get it in: 2 - 4 Business Days
Want it sooner? Choose Next Day Air at Checkout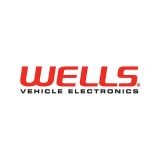 Brand #: AC102