CAMAF00002-Floor Mat
Replaces
Floor Mat Armor All Custom Accessories 79924 - CAMAF00002
CAMAF00002
Part Details
Color:

  Black

Floor Mat Fitment:

  Cut to Fit

Quantity:

  4 Piece Set

Material:

  Rubber

Product Line:

  Smart Fit
Item Condition: New

Attention California Customers:
WARNING: Cancer and Reproductive Harm - www.P65Warnings.ca.gov.
Lifetime Warranty
This item is backed by a Limited Lifetime Warranty. In the event this item should fail due to manufacturing defects during intended use, we will exchange the part free of charge (excludes shipping charges) for the original purchaser.
There are no reviews for this item.
Customer Q&A
Ask a question to 1A Auto customers who purchased the product
Do these Mats fit a 2014 BMW 320i Xdrive sport because it doesnt look like the drivers mat is cut out for the gas pedal?
| Year | Make | Model | Description |
| --- | --- | --- | --- |
| 1997-1999 | Acura | CL | Acura CL Black Rubber Smart Fit Floor Mat 4 Piece Set Armor All Custom Accessories 79924 Armor All Custom Accessories 79924 |
| 2001-2003 | Acura | CL | Acura CL Black Rubber Smart Fit Floor Mat 4 Piece Set Armor All Custom Accessories 79924 Armor All Custom Accessories 79924 |
| 1986-2001 | Acura | Integra | Acura Integra Black Rubber Smart Fit Floor Mat 4 Piece Set Armor All Custom Accessories 79924 Armor All Custom Accessories 79924 |
| 2014-2018 | Acura | RLX | Acura RLX Black Rubber Smart Fit Floor Mat 4 Piece Set Armor All Custom Accessories 79924 Armor All Custom Accessories 79924 |
| 1995-2014 | Acura | TL | Acura TL Black Rubber Smart Fit Floor Mat 4 Piece Set Armor All Custom Accessories 79924 Armor All Custom Accessories 79924 |
| 1992-1994 | Acura | Vigor | Acura Vigor Black Rubber Smart Fit Floor Mat 4 Piece Set Armor All Custom Accessories 79924 Armor All Custom Accessories 79924 |
| 1987-1998 | Alfa Romeo | 164 | Alfa Romeo 164 Black Rubber Smart Fit Floor Mat 4 Piece Set Armor All Custom Accessories 79924 Armor All Custom Accessories 79924 |
| 1998-2007 | Alfa Romeo | 166 | Alfa Romeo 166 Black Rubber Smart Fit Floor Mat 4 Piece Set Armor All Custom Accessories 79924 Armor All Custom Accessories 79924 |
| 1967-1977 | Alfa Romeo | 1750 | Alfa Romeo 1750 Black Rubber Smart Fit Floor Mat 4 Piece Set Armor All Custom Accessories 79924 Armor All Custom Accessories 79924 |
| 1964-1966 | Alfa Romeo | GTC | Alfa Romeo GTC Black Rubber Smart Fit Floor Mat 4 Piece Set Armor All Custom Accessories 79924 Armor All Custom Accessories 79924 |
| 1954-1965 | Alfa Romeo | Giulietta | Alfa Romeo Giulietta Black Rubber Smart Fit Floor Mat 4 Piece Set Armor All Custom Accessories 79924 Armor All Custom Accessories 79924 |
| 1977-1985 | Alfa Romeo | Giulietta | Alfa Romeo Giulietta Black Rubber Smart Fit Floor Mat 4 Piece Set Armor All Custom Accessories 79924 Armor All Custom Accessories 79924 |
| 2010-2013 | Alfa Romeo | Giulietta | Alfa Romeo Giulietta Black Rubber Smart Fit Floor Mat 4 Piece Set Armor All Custom Accessories 79924 Armor All Custom Accessories 79924 |
| 1985-1992 | Alfa Romeo | Milano | Alfa Romeo Milano Black Rubber Smart Fit Floor Mat 4 Piece Set Armor All Custom Accessories 79924 Armor All Custom Accessories 79924 |
| 1958-1974 | American Motors | Ambassador | American Motors Ambassador Black Rubber Smart Fit Floor Mat 4 Piece Set Armor All Custom Accessories 79924 Armor All Custom Accessories 79924 |
| 1958-1969 | American Motors | American | American Motors American Black Rubber Smart Fit Floor Mat 4 Piece Set Armor All Custom Accessories 79924 Armor All Custom Accessories 79924 |
| 1961-1966 | American Motors | Classic | American Motors Classic Black Rubber Smart Fit Floor Mat 4 Piece Set Armor All Custom Accessories 79924 Armor All Custom Accessories 79924 |
| 1978-1983 | American Motors | Concord | American Motors Concord Black Rubber Smart Fit Floor Mat 4 Piece Set Armor All Custom Accessories 79924 Armor All Custom Accessories 79924 |
| 1961-1962 | American Motors | Deluxe | American Motors Deluxe Black Rubber Smart Fit Floor Mat 4 Piece Set Armor All Custom Accessories 79924 Armor All Custom Accessories 79924 |
| 1980-1988 | American Motors | Eagle | American Motors Eagle Black Rubber Smart Fit Floor Mat 4 Piece Set Armor All Custom Accessories 79924 Armor All Custom Accessories 79924 |
| 1970-1978 | American Motors | Gremlin | American Motors Gremlin Black Rubber Smart Fit Floor Mat 4 Piece Set Armor All Custom Accessories 79924 Armor All Custom Accessories 79924 |
| 1970-1977 | American Motors | Hornet | American Motors Hornet Black Rubber Smart Fit Floor Mat 4 Piece Set Armor All Custom Accessories 79924 Armor All Custom Accessories 79924 |
| 1971-1978 | American Motors | Matador | American Motors Matador Black Rubber Smart Fit Floor Mat 4 Piece Set Armor All Custom Accessories 79924 Armor All Custom Accessories 79924 |
| 1975-1980 | American Motors | Pacer | American Motors Pacer Black Rubber Smart Fit Floor Mat 4 Piece Set Armor All Custom Accessories 79924 Armor All Custom Accessories 79924 |
| 1958-1959 | American Motors | Rambler | American Motors Rambler Black Rubber Smart Fit Floor Mat 4 Piece Set Armor All Custom Accessories 79924 Armor All Custom Accessories 79924 |
| 1962-1969 | American Motors | Rambler | American Motors Rambler Black Rubber Smart Fit Floor Mat 4 Piece Set Armor All Custom Accessories 79924 Armor All Custom Accessories 79924 |
| 1966-1969 | American Motors | Rogue | American Motors Rogue Black Rubber Smart Fit Floor Mat 4 Piece Set Armor All Custom Accessories 79924 Armor All Custom Accessories 79924 |
| 1979-1983 | American Motors | Spirit | American Motors Spirit Black Rubber Smart Fit Floor Mat 4 Piece Set Armor All Custom Accessories 79924 Armor All Custom Accessories 79924 |
| 1993 | Asuna | SE | Asuna SE Black Rubber Smart Fit Floor Mat 4 Piece Set Armor All Custom Accessories 79924 Armor All Custom Accessories 79924 |
| 1993 | Asuna | Sunfire | Asuna Sunfire Black Rubber Smart Fit Floor Mat 4 Piece Set Armor All Custom Accessories 79924 Armor All Custom Accessories 79924 |
| 1989-1994 | Audi | 100 Quattro | Audi 100 Quattro Black Rubber Smart Fit Floor Mat 4 Piece Set Armor All Custom Accessories 79924 Armor All Custom Accessories 79924 |
| 1989-1991 | Audi | 200 Quattro | Audi 200 Quattro Black Rubber Smart Fit Floor Mat 4 Piece Set Armor All Custom Accessories 79924 Armor All Custom Accessories 79924 |
| 1984-1987 | Audi | 4000 Quattro | Audi 4000 Quattro Black Rubber Smart Fit Floor Mat 4 Piece Set Armor All Custom Accessories 79924 Armor All Custom Accessories 79924 |
| 1986-1988 | Audi | 5000 Quattro | Audi 5000 Quattro Black Rubber Smart Fit Floor Mat 4 Piece Set Armor All Custom Accessories 79924 Armor All Custom Accessories 79924 |
| 1988-1992 | Audi | 80 Quattro | Audi 80 Quattro Black Rubber Smart Fit Floor Mat 4 Piece Set Armor All Custom Accessories 79924 Armor All Custom Accessories 79924 |
| 1988-1995 | Audi | 90 Quattro | Audi 90 Quattro Black Rubber Smart Fit Floor Mat 4 Piece Set Armor All Custom Accessories 79924 Armor All Custom Accessories 79924 |
| 2006-2013 | Audi | A3 Quattro | Audi A3 Quattro Black Rubber Smart Fit Floor Mat 4 Piece Set Armor All Custom Accessories 79924 Armor All Custom Accessories 79924 |
| 2015-2018 | Audi | A3 Quattro | Audi A3 Quattro Black Rubber Smart Fit Floor Mat 4 Piece Set Armor All Custom Accessories 79924 Armor All Custom Accessories 79924 |
| 1996-2018 | Audi | A4 Quattro | Audi A4 Quattro Black Rubber Smart Fit Floor Mat 4 Piece Set Armor All Custom Accessories 79924 Armor All Custom Accessories 79924 |
| 2008-2018 | Audi | A5 Quattro | Audi A5 Quattro Black Rubber Smart Fit Floor Mat 4 Piece Set Armor All Custom Accessories 79924 Armor All Custom Accessories 79924 |
| 1995-2018 | Audi | A6 Quattro | Audi A6 Quattro Black Rubber Smart Fit Floor Mat 4 Piece Set Armor All Custom Accessories 79924 Armor All Custom Accessories 79924 |
| 1997-2018 | Audi | A8 Quattro | Audi A8 Quattro Black Rubber Smart Fit Floor Mat 4 Piece Set Armor All Custom Accessories 79924 Armor All Custom Accessories 79924 |
| 1973-1979 | Audi | Fox | Audi Fox Black Rubber Smart Fit Floor Mat 4 Piece Set Armor All Custom Accessories 79924 Armor All Custom Accessories 79924 |
| 2017-2018 | Audi | RS3 | Audi RS3 Black Rubber Smart Fit Floor Mat 4 Piece Set Armor All Custom Accessories 79924 Armor All Custom Accessories 79924 |
| 2014-2018 | Audi | RS7 | Audi RS7 Black Rubber Smart Fit Floor Mat 4 Piece Set Armor All Custom Accessories 79924 Armor All Custom Accessories 79924 |
| 2015-2018 | Audi | S3 | Audi S3 Black Rubber Smart Fit Floor Mat 4 Piece Set Armor All Custom Accessories 79924 Armor All Custom Accessories 79924 |
| 2013-2018 | Audi | S7 | Audi S7 Black Rubber Smart Fit Floor Mat 4 Piece Set Armor All Custom Accessories 79924 Armor All Custom Accessories 79924 |
| 1975-1977 | BMW | 1502 | BMW 1502 Black Rubber Smart Fit Floor Mat 4 Piece Set Armor All Custom Accessories 79924 Armor All Custom Accessories 79924 |
| 1971-1975 | BMW | 1602 | BMW 1602 Black Rubber Smart Fit Floor Mat 4 Piece Set Armor All Custom Accessories 79924 Armor All Custom Accessories 79924 |
| 1968-1975 | BMW | 2002 | BMW 2002 Black Rubber Smart Fit Floor Mat 4 Piece Set Armor All Custom Accessories 79924 Armor All Custom Accessories 79924 |
| 2013-2018 | BMW | 320i xDrive | BMW 320i xDrive Black Rubber Smart Fit Floor Mat 4 Piece Set Armor All Custom Accessories 79924 Armor All Custom Accessories 79924 |
| 2014-2018 | BMW | 328d | BMW 328d Black Rubber Smart Fit Floor Mat 4 Piece Set Armor All Custom Accessories 79924 Armor All Custom Accessories 79924 |
| 2014-2018 | BMW | 328d xDrive | BMW 328d xDrive Black Rubber Smart Fit Floor Mat 4 Piece Set Armor All Custom Accessories 79924 Armor All Custom Accessories 79924 |
| 2016-2018 | BMW | 330e | BMW 330e Black Rubber Smart Fit Floor Mat 4 Piece Set Armor All Custom Accessories 79924 Armor All Custom Accessories 79924 |
| 2017-2018 | BMW | 330i GT xDrive | BMW 330i GT xDrive Black Rubber Smart Fit Floor Mat 4 Piece Set Armor All Custom Accessories 79924 Armor All Custom Accessories 79924 |
| 2017-2018 | BMW | 330i xDrive | BMW 330i xDrive Black Rubber Smart Fit Floor Mat 4 Piece Set Armor All Custom Accessories 79924 Armor All Custom Accessories 79924 |
| 2017-2018 | BMW | 340i GT xDrive | BMW 340i GT xDrive Black Rubber Smart Fit Floor Mat 4 Piece Set Armor All Custom Accessories 79924 Armor All Custom Accessories 79924 |
| 2015-2016 | BMW | 428i Gran Coupe | BMW 428i Gran Coupe Black Rubber Smart Fit Floor Mat 4 Piece Set Armor All Custom Accessories 79924 Armor All Custom Accessories 79924 |
| 2015-2016 | BMW | 428i xDrive Gran Coupe | BMW 428i xDrive Gran Coupe Black Rubber Smart Fit Floor Mat 4 Piece Set Armor All Custom Accessories 79924 Armor All Custom Accessories 79924 |
| 2017-2018 | BMW | 430I xDrive | BMW 430I xDrive Black Rubber Smart Fit Floor Mat 4 Piece Set Armor All Custom Accessories 79924 Armor All Custom Accessories 79924 |
| 2017-2018 | BMW | 430I xDrive Gran Coupe | BMW 430I xDrive Gran Coupe Black Rubber Smart Fit Floor Mat 4 Piece Set Armor All Custom Accessories 79924 Armor All Custom Accessories 79924 |
| 2017-2018 | BMW | 430i | BMW 430i Black Rubber Smart Fit Floor Mat 4 Piece Set Armor All Custom Accessories 79924 Armor All Custom Accessories 79924 |
| 2017-2018 | BMW | 430i Gran Coupe | BMW 430i Gran Coupe Black Rubber Smart Fit Floor Mat 4 Piece Set Armor All Custom Accessories 79924 Armor All Custom Accessories 79924 |
| 2015-2016 | BMW | 435i xDrive Gran Coupe | BMW 435i xDrive Gran Coupe Black Rubber Smart Fit Floor Mat 4 Piece Set Armor All Custom Accessories 79924 Armor All Custom Accessories 79924 |
| 2017-2019 | BMW | 440i | BMW 440i Black Rubber Smart Fit Floor Mat 4 Piece Set Armor All Custom Accessories 79924 Armor All Custom Accessories 79924 |
| 2017-2019 | BMW | 440i Gran Coupe | BMW 440i Gran Coupe Black Rubber Smart Fit Floor Mat 4 Piece Set Armor All Custom Accessories 79924 Armor All Custom Accessories 79924 |
| 2017-2019 | BMW | 440i xDrive | BMW 440i xDrive Black Rubber Smart Fit Floor Mat 4 Piece Set Armor All Custom Accessories 79924 Armor All Custom Accessories 79924 |
| 2017-2019 | BMW | 440i xDrive Gran Coupe | BMW 440i xDrive Gran Coupe Black Rubber Smart Fit Floor Mat 4 Piece Set Armor All Custom Accessories 79924 Armor All Custom Accessories 79924 |
| 2018-2019 | BMW | 530e | BMW 530e Black Rubber Smart Fit Floor Mat 4 Piece Set Armor All Custom Accessories 79924 Armor All Custom Accessories 79924 |
| 2018-2019 | BMW | 530e xDrive | BMW 530e xDrive Black Rubber Smart Fit Floor Mat 4 Piece Set Armor All Custom Accessories 79924 Armor All Custom Accessories 79924 |
| 2014-2016 | BMW | 535d | BMW 535d Black Rubber Smart Fit Floor Mat 4 Piece Set Armor All Custom Accessories 79924 Armor All Custom Accessories 79924 |
| 2014-2016 | BMW | 535d xDrive | BMW 535d xDrive Black Rubber Smart Fit Floor Mat 4 Piece Set Armor All Custom Accessories 79924 Armor All Custom Accessories 79924 |
| 2017-2019 | BMW | 540i xDrive | BMW 540i xDrive Black Rubber Smart Fit Floor Mat 4 Piece Set Armor All Custom Accessories 79924 Armor All Custom Accessories 79924 |
| 2011-2016 | BMW | 550i xDrive | BMW 550i xDrive Black Rubber Smart Fit Floor Mat 4 Piece Set Armor All Custom Accessories 79924 Armor All Custom Accessories 79924 |
| 2014-2018 | BMW | 640i xDrive Gran Coupe | BMW 640i xDrive Gran Coupe Black Rubber Smart Fit Floor Mat 4 Piece Set Armor All Custom Accessories 79924 Armor All Custom Accessories 79924 |
| 2018 | BMW | 640i xDrive Gran Turismo | BMW 640i xDrive Gran Turismo Black Rubber Smart Fit Floor Mat 4 Piece Set Armor All Custom Accessories 79924 Armor All Custom Accessories 79924 |
| 2015 | BMW | 740Ld xDrive | BMW 740Ld xDrive Black Rubber Smart Fit Floor Mat 4 Piece Set Armor All Custom Accessories 79924 Armor All Custom Accessories 79924 |
| 2011-2015 | BMW | 740Li | BMW 740Li Black Rubber Smart Fit Floor Mat 4 Piece Set Armor All Custom Accessories 79924 Armor All Custom Accessories 79924 |
| 2013-2015 | BMW | 740Li xDrive | BMW 740Li xDrive Black Rubber Smart Fit Floor Mat 4 Piece Set Armor All Custom Accessories 79924 Armor All Custom Accessories 79924 |
| 2017-2019 | BMW | 740e xDrive | BMW 740e xDrive Black Rubber Smart Fit Floor Mat 4 Piece Set Armor All Custom Accessories 79924 Armor All Custom Accessories 79924 |
| 2017-2019 | BMW | 740i xDrive | BMW 740i xDrive Black Rubber Smart Fit Floor Mat 4 Piece Set Armor All Custom Accessories 79924 Armor All Custom Accessories 79924 |
| 2013-2015 | BMW | ActiveHybrid 7 | BMW ActiveHybrid 7 Black Rubber Smart Fit Floor Mat 4 Piece Set Armor All Custom Accessories 79924 Armor All Custom Accessories 79924 |
| 2015-2018 | BMW | Alpina B6 xDrive Gran Coupe | BMW Alpina B6 xDrive Gran Coupe Black Rubber Smart Fit Floor Mat 4 Piece Set Armor All Custom Accessories 79924 Armor All Custom Accessories 79924 |
| 2015 | BMW | Alpina B7 xDrive | BMW Alpina B7 xDrive Black Rubber Smart Fit Floor Mat 4 Piece Set Armor All Custom Accessories 79924 Armor All Custom Accessories 79924 |
| 2011-2015 | BMW | Alpina B7L | BMW Alpina B7L Black Rubber Smart Fit Floor Mat 4 Piece Set Armor All Custom Accessories 79924 Armor All Custom Accessories 79924 |
| 2011-2015 | BMW | Alpina B7L xDrive | BMW Alpina B7L xDrive Black Rubber Smart Fit Floor Mat 4 Piece Set Armor All Custom Accessories 79924 Armor All Custom Accessories 79924 |
| 2014-2018 | BMW | I3 | BMW I3 Black Rubber Smart Fit Floor Mat 4 Piece Set Armor All Custom Accessories 79924 Armor All Custom Accessories 79924 |
| 2014-2018 | BMW | M6 Gran Coupe | BMW M6 Gran Coupe Black Rubber Smart Fit Floor Mat 4 Piece Set Armor All Custom Accessories 79924 Armor All Custom Accessories 79924 |
| 2018 | BMW | i3s | BMW i3s Black Rubber Smart Fit Floor Mat 4 Piece Set Armor All Custom Accessories 79924 Armor All Custom Accessories 79924 |
| 1999-2010 | Buick | Allure | Buick Allure Black Rubber Smart Fit Floor Mat 4 Piece Set Armor All Custom Accessories 79924 Armor All Custom Accessories 79924 |
| 1973-1975 | Buick | Apollo | Buick Apollo Black Rubber Smart Fit Floor Mat 4 Piece Set Armor All Custom Accessories 79924 Armor All Custom Accessories 79924 |
| 1971-1973 | Buick | Centurion | Buick Centurion Black Rubber Smart Fit Floor Mat 4 Piece Set Armor All Custom Accessories 79924 Armor All Custom Accessories 79924 |
| 1936-1942 | Buick | Century | Buick Century Black Rubber Smart Fit Floor Mat 4 Piece Set Armor All Custom Accessories 79924 Armor All Custom Accessories 79924 |
| 1954-1958 | Buick | Century | Buick Century Black Rubber Smart Fit Floor Mat 4 Piece Set Armor All Custom Accessories 79924 Armor All Custom Accessories 79924 |
| 1973-2005 | Buick | Century | Buick Century Black Rubber Smart Fit Floor Mat 4 Piece Set Armor All Custom Accessories 79924 Armor All Custom Accessories 79924 |
| 1959-1990 | Buick | Electra | Buick Electra Black Rubber Smart Fit Floor Mat 4 Piece Set Armor All Custom Accessories 79924 Armor All Custom Accessories 79924 |
| 1959-1964 | Buick | Estate Wagon | Buick Estate Wagon Black Rubber Smart Fit Floor Mat 4 Piece Set Armor All Custom Accessories 79924 Armor All Custom Accessories 79924 |
| 1970-1983 | Buick | Estate Wagon | Buick Estate Wagon Black Rubber Smart Fit Floor Mat 4 Piece Set Armor All Custom Accessories 79924 Armor All Custom Accessories 79924 |
| 1965-1972 | Buick | Gran Sport | Buick Gran Sport Black Rubber Smart Fit Floor Mat 4 Piece Set Armor All Custom Accessories 79924 Armor All Custom Accessories 79924 |
| 1959-1963 | Buick | Invicta | Buick Invicta Black Rubber Smart Fit Floor Mat 4 Piece Set Armor All Custom Accessories 79924 Armor All Custom Accessories 79924 |
| 2005-2018 | Buick | LaCrosse | Buick LaCrosse Black Rubber Smart Fit Floor Mat 4 Piece Set Armor All Custom Accessories 79924 Armor All Custom Accessories 79924 |
| 1936-1958 | Buick | Limited | Buick Limited Black Rubber Smart Fit Floor Mat 4 Piece Set Armor All Custom Accessories 79924 Armor All Custom Accessories 79924 |
| 1976-1979 | Buick | Opel | Buick Opel Black Rubber Smart Fit Floor Mat 4 Piece Set Armor All Custom Accessories 79924 Armor All Custom Accessories 79924 |
| 1988-1991 | Buick | Reatta | Buick Reatta Black Rubber Smart Fit Floor Mat 4 Piece Set Armor All Custom Accessories 79924 Armor All Custom Accessories 79924 |
| 1974-2004 | Buick | Regal | Buick Regal Black Rubber Smart Fit Floor Mat 4 Piece Set Armor All Custom Accessories 79924 Armor All Custom Accessories 79924 |
| 2011-2018 | Buick | Regal | Buick Regal Black Rubber Smart Fit Floor Mat 4 Piece Set Armor All Custom Accessories 79924 Armor All Custom Accessories 79924 |
| 2018-2019 | Buick | Regal Sportback | Buick Regal Sportback Black Rubber Smart Fit Floor Mat 4 Piece Set Armor All Custom Accessories 79924 Armor All Custom Accessories 79924 |
| 2018-2019 | Buick | Regal TourX | Buick Regal TourX Black Rubber Smart Fit Floor Mat 4 Piece Set Armor All Custom Accessories 79924 Armor All Custom Accessories 79924 |
| 1936-1958 | Buick | Roadmaster | Buick Roadmaster Black Rubber Smart Fit Floor Mat 4 Piece Set Armor All Custom Accessories 79924 Armor All Custom Accessories 79924 |
| 1991-1996 | Buick | Roadmaster | Buick Roadmaster Black Rubber Smart Fit Floor Mat 4 Piece Set Armor All Custom Accessories 79924 Armor All Custom Accessories 79924 |
| 1967-1968 | Buick | Skyhawk | Buick Skyhawk Black Rubber Smart Fit Floor Mat 4 Piece Set Armor All Custom Accessories 79924 Armor All Custom Accessories 79924 |
| 1975-1989 | Buick | Skyhawk | Buick Skyhawk Black Rubber Smart Fit Floor Mat 4 Piece Set Armor All Custom Accessories 79924 Armor All Custom Accessories 79924 |
| 1994 | Buick | Skyhawk | Buick Skyhawk Black Rubber Smart Fit Floor Mat 4 Piece Set Armor All Custom Accessories 79924 Armor All Custom Accessories 79924 |
| 1996 | Buick | Skyhawk | Buick Skyhawk Black Rubber Smart Fit Floor Mat 4 Piece Set Armor All Custom Accessories 79924 Armor All Custom Accessories 79924 |
| 1953-1954 | Buick | Skylark | Buick Skylark Black Rubber Smart Fit Floor Mat 4 Piece Set Armor All Custom Accessories 79924 Armor All Custom Accessories 79924 |
| 1961-1998 | Buick | Skylark | Buick Skylark Black Rubber Smart Fit Floor Mat 4 Piece Set Armor All Custom Accessories 79924 Armor All Custom Accessories 79924 |
| 1985-1987 | Buick | Somerset | Buick Somerset Black Rubber Smart Fit Floor Mat 4 Piece Set Armor All Custom Accessories 79924 Armor All Custom Accessories 79924 |
| 1936-1958 | Buick | Special | Buick Special Black Rubber Smart Fit Floor Mat 4 Piece Set Armor All Custom Accessories 79924 Armor All Custom Accessories 79924 |
| 1961-1969 | Buick | Special | Buick Special Black Rubber Smart Fit Floor Mat 4 Piece Set Armor All Custom Accessories 79924 Armor All Custom Accessories 79924 |
| 1964-1972 | Buick | Sport Wagon | Buick Sport Wagon Black Rubber Smart Fit Floor Mat 4 Piece Set Armor All Custom Accessories 79924 Armor All Custom Accessories 79924 |
| 2012-2017 | Buick | Verano | Buick Verano Black Rubber Smart Fit Floor Mat 4 Piece Set Armor All Custom Accessories 79924 Armor All Custom Accessories 79924 |
| 1963-1970 | Buick | Wildcat | Buick Wildcat Black Rubber Smart Fit Floor Mat 4 Piece Set Armor All Custom Accessories 79924 Armor All Custom Accessories 79924 |
| 1987-1993 | Cadillac | Allante | Cadillac Allante Black Rubber Smart Fit Floor Mat 4 Piece Set Armor All Custom Accessories 79924 Armor All Custom Accessories 79924 |
| 1996 | Cadillac | Allante | Cadillac Allante Black Rubber Smart Fit Floor Mat 4 Piece Set Armor All Custom Accessories 79924 Armor All Custom Accessories 79924 |
| 2016-2018 | Cadillac | CT6 | Cadillac CT6 Black Rubber Smart Fit Floor Mat 4 Piece Set Armor All Custom Accessories 79924 Armor All Custom Accessories 79924 |
| 1965-1976 | Cadillac | Calais | Cadillac Calais Black Rubber Smart Fit Floor Mat 4 Piece Set Armor All Custom Accessories 79924 Armor All Custom Accessories 79924 |
| 1997-2001 | Cadillac | Catera | Cadillac Catera Black Rubber Smart Fit Floor Mat 4 Piece Set Armor All Custom Accessories 79924 Armor All Custom Accessories 79924 |
| 1982-1988 | Cadillac | Cimarron | Cadillac Cimarron Black Rubber Smart Fit Floor Mat 4 Piece Set Armor All Custom Accessories 79924 Armor All Custom Accessories 79924 |
| 1963-2005 | Cadillac | Commercial Chassis | Cadillac Commercial Chassis Black Rubber Smart Fit Floor Mat 4 Piece Set Armor All Custom Accessories 79924 Armor All Custom Accessories 79924 |
| 2006-2011 | Cadillac | DTS | Cadillac DTS Black Rubber Smart Fit Floor Mat 4 Piece Set Armor All Custom Accessories 79924 Armor All Custom Accessories 79924 |
| 1980-1996 | Cadillac | Fleetwood | Cadillac Fleetwood Black Rubber Smart Fit Floor Mat 4 Piece Set Armor All Custom Accessories 79924 Armor All Custom Accessories 79924 |
| 1961-1982 | Checker | Marathon | Checker Marathon Black Rubber Smart Fit Floor Mat 4 Piece Set Armor All Custom Accessories 79924 Armor All Custom Accessories 79924 |
| 1998 | Checker | Marathon | Checker Marathon Black Rubber Smart Fit Floor Mat 4 Piece Set Armor All Custom Accessories 79924 Armor All Custom Accessories 79924 |
| 1953-1957 | Chevy | 150 Series | Chevy 150 Series Black Rubber Smart Fit Floor Mat 4 Piece Set Armor All Custom Accessories 79924 Armor All Custom Accessories 79924 |
| 1953-1957 | Chevy | 210 Series | Chevy 210 Series Black Rubber Smart Fit Floor Mat 4 Piece Set Armor All Custom Accessories 79924 Armor All Custom Accessories 79924 |
| 1959 | Chevy | 3000 Series Truck | Chevy 3000 Series Truck Black Rubber Smart Fit Floor Mat 4 Piece Set Armor All Custom Accessories 79924 Armor All Custom Accessories 79924 |
| 2004-2011 | Chevy | Aveo | Chevy Aveo Black Rubber Smart Fit Floor Mat 4 Piece Set Armor All Custom Accessories 79924 Armor All Custom Accessories 79924 |
| 2004-2011 | Chevy | Aveo 5 | Chevy Aveo 5 Black Rubber Smart Fit Floor Mat 4 Piece Set Armor All Custom Accessories 79924 Armor All Custom Accessories 79924 |
| 1950-1981 | Chevy | Bel-Air | Chevy Bel-Air Black Rubber Smart Fit Floor Mat 4 Piece Set Armor All Custom Accessories 79924 Armor All Custom Accessories 79924 |
| 1987-1996 | Chevy | Beretta | Chevy Beretta Black Rubber Smart Fit Floor Mat 4 Piece Set Armor All Custom Accessories 79924 Armor All Custom Accessories 79924 |
| 1958-1972 | Chevy | Biscayne | Chevy Biscayne Black Rubber Smart Fit Floor Mat 4 Piece Set Armor All Custom Accessories 79924 Armor All Custom Accessories 79924 |
| 2017-2019 | Chevy | Bolt EV | Chevy Bolt EV Black Rubber Smart Fit Floor Mat 4 Piece Set Armor All Custom Accessories 79924 Armor All Custom Accessories 79924 |
| 1958-1972 | Chevy | Brookwood | Chevy Brookwood Black Rubber Smart Fit Floor Mat 4 Piece Set Armor All Custom Accessories 79924 Armor All Custom Accessories 79924 |
| 1966-1996 | Chevy | Caprice | Chevy Caprice Black Rubber Smart Fit Floor Mat 4 Piece Set Armor All Custom Accessories 79924 Armor All Custom Accessories 79924 |
| 2011-2017 | Chevy | Caprice | Chevy Caprice Black Rubber Smart Fit Floor Mat 4 Piece Set Armor All Custom Accessories 79924 Armor All Custom Accessories 79924 |
| 1982-2005 | Chevy | Cavalier | Chevy Cavalier Black Rubber Smart Fit Floor Mat 4 Piece Set Armor All Custom Accessories 79924 Armor All Custom Accessories 79924 |
| 1982-1990 | Chevy | Celebrity | Chevy Celebrity Black Rubber Smart Fit Floor Mat 4 Piece Set Armor All Custom Accessories 79924 Armor All Custom Accessories 79924 |
| 1964-1977 | Chevy | Chevelle | Chevy Chevelle Black Rubber Smart Fit Floor Mat 4 Piece Set Armor All Custom Accessories 79924 Armor All Custom Accessories 79924 |
| 1976-1987 | Chevy | Chevette | Chevy Chevette Black Rubber Smart Fit Floor Mat 4 Piece Set Armor All Custom Accessories 79924 Armor All Custom Accessories 79924 |
| 1962-1979 | Chevy | Chevy II | Chevy Chevy II Black Rubber Smart Fit Floor Mat 4 Piece Set Armor All Custom Accessories 79924 Armor All Custom Accessories 79924 |
| 1980-1983 | Chevy | Citation | Chevy Citation Black Rubber Smart Fit Floor Mat 4 Piece Set Armor All Custom Accessories 79924 Armor All Custom Accessories 79924 |
| 1984-1985 | Chevy | Citation II | Chevy Citation II Black Rubber Smart Fit Floor Mat 4 Piece Set Armor All Custom Accessories 79924 Armor All Custom Accessories 79924 |
| 2004-2005 | Chevy | Classic | Chevy Classic Black Rubber Smart Fit Floor Mat 4 Piece Set Armor All Custom Accessories 79924 Armor All Custom Accessories 79924 |
| 2005-2010 | Chevy | Cobalt | Chevy Cobalt Black Rubber Smart Fit Floor Mat 4 Piece Set Armor All Custom Accessories 79924 Armor All Custom Accessories 79924 |
| 1967-1972 | Chevy | Concours | Chevy Concours Black Rubber Smart Fit Floor Mat 4 Piece Set Armor All Custom Accessories 79924 Armor All Custom Accessories 79924 |
| 1976-1977 | Chevy | Concours | Chevy Concours Black Rubber Smart Fit Floor Mat 4 Piece Set Armor All Custom Accessories 79924 Armor All Custom Accessories 79924 |
| 1987-1996 | Chevy | Corsica | Chevy Corsica Black Rubber Smart Fit Floor Mat 4 Piece Set Armor All Custom Accessories 79924 Armor All Custom Accessories 79924 |
| 1960-1969 | Chevy | Corvair | Chevy Corvair Black Rubber Smart Fit Floor Mat 4 Piece Set Armor All Custom Accessories 79924 Armor All Custom Accessories 79924 |
| 2011-2019 | Chevy | Cruze | Chevy Cruze Black Rubber Smart Fit Floor Mat 4 Piece Set Armor All Custom Accessories 79924 Armor All Custom Accessories 79924 |
| 2016 | Chevy | Cruze Limited | Chevy Cruze Limited Black Rubber Smart Fit Floor Mat 4 Piece Set Armor All Custom Accessories 79924 Armor All Custom Accessories 79924 |
| 1958 | Chevy | Delray | Chevy Delray Black Rubber Smart Fit Floor Mat 4 Piece Set Armor All Custom Accessories 79924 Armor All Custom Accessories 79924 |
| 1949-1952 | Chevy | Deluxe | Chevy Deluxe Black Rubber Smart Fit Floor Mat 4 Piece Set Armor All Custom Accessories 79924 Armor All Custom Accessories 79924 |
| 1959-1987 | Chevy | El Camino | Chevy El Camino Black Rubber Smart Fit Floor Mat 4 Piece Set Armor All Custom Accessories 79924 Armor All Custom Accessories 79924 |
| 1941-1952 | Chevy | Fleetline | Chevy Fleetline Black Rubber Smart Fit Floor Mat 4 Piece Set Armor All Custom Accessories 79924 Armor All Custom Accessories 79924 |
| 1941-1986 | Chevy | Fleetmaster | Chevy Fleetmaster Black Rubber Smart Fit Floor Mat 4 Piece Set Armor All Custom Accessories 79924 Armor All Custom Accessories 79924 |
| 2001-2003 | Chevy | Fleetmaster | Chevy Fleetmaster Black Rubber Smart Fit Floor Mat 4 Piece Set Armor All Custom Accessories 79924 Armor All Custom Accessories 79924 |
| 2006-2011 | Chevy | HHR | Chevy HHR Black Rubber Smart Fit Floor Mat 4 Piece Set Armor All Custom Accessories 79924 Armor All Custom Accessories 79924 |
| 1957-1985 | Chevy | Impala | Chevy Impala Black Rubber Smart Fit Floor Mat 4 Piece Set Armor All Custom Accessories 79924 Armor All Custom Accessories 79924 |
| 1994-1996 | Chevy | Impala | Chevy Impala Black Rubber Smart Fit Floor Mat 4 Piece Set Armor All Custom Accessories 79924 Armor All Custom Accessories 79924 |
| 2000-2019 | Chevy | Impala | Chevy Impala Black Rubber Smart Fit Floor Mat 4 Piece Set Armor All Custom Accessories 79924 Armor All Custom Accessories 79924 |
| 2014-2016 | Chevy | Impala Limited | Chevy Impala Limited Black Rubber Smart Fit Floor Mat 4 Piece Set Armor All Custom Accessories 79924 Armor All Custom Accessories 79924 |
| 1959-1961 | Chevy | Kingswood | Chevy Kingswood Black Rubber Smart Fit Floor Mat 4 Piece Set Armor All Custom Accessories 79924 Armor All Custom Accessories 79924 |
| 1965-1976 | Chevy | Kingswood | Chevy Kingswood Black Rubber Smart Fit Floor Mat 4 Piece Set Armor All Custom Accessories 79924 Armor All Custom Accessories 79924 |
| 1973-1976 | Chevy | Laguna | Chevy Laguna Black Rubber Smart Fit Floor Mat 4 Piece Set Armor All Custom Accessories 79924 Armor All Custom Accessories 79924 |
| 1990-2001 | Chevy | Lumina | Chevy Lumina Black Rubber Smart Fit Floor Mat 4 Piece Set Armor All Custom Accessories 79924 Armor All Custom Accessories 79924 |
| 1964-1983 | Chevy | Malibu | Chevy Malibu Black Rubber Smart Fit Floor Mat 4 Piece Set Armor All Custom Accessories 79924 Armor All Custom Accessories 79924 |
| 1997-2019 | Chevy | Malibu | Chevy Malibu Black Rubber Smart Fit Floor Mat 4 Piece Set Armor All Custom Accessories 79924 Armor All Custom Accessories 79924 |
| 2016 | Chevy | Malibu Limited | Chevy Malibu Limited Black Rubber Smart Fit Floor Mat 4 Piece Set Armor All Custom Accessories 79924 Armor All Custom Accessories 79924 |
| 1998-2001 | Chevy | Metro | Chevy Metro Black Rubber Smart Fit Floor Mat 4 Piece Set Armor All Custom Accessories 79924 Armor All Custom Accessories 79924 |
| 1970-1988 | Chevy | Monte Carlo | Chevy Monte Carlo Black Rubber Smart Fit Floor Mat 4 Piece Set Armor All Custom Accessories 79924 Armor All Custom Accessories 79924 |
| 1995-2007 | Chevy | Monte Carlo | Chevy Monte Carlo Black Rubber Smart Fit Floor Mat 4 Piece Set Armor All Custom Accessories 79924 Armor All Custom Accessories 79924 |
| 1975-1980 | Chevy | Monza | Chevy Monza Black Rubber Smart Fit Floor Mat 4 Piece Set Armor All Custom Accessories 79924 Armor All Custom Accessories 79924 |
| 1955-1961 | Chevy | Nomad | Chevy Nomad Black Rubber Smart Fit Floor Mat 4 Piece Set Armor All Custom Accessories 79924 Armor All Custom Accessories 79924 |
| 1962-1979 | Chevy | Nova | Chevy Nova Black Rubber Smart Fit Floor Mat 4 Piece Set Armor All Custom Accessories 79924 Armor All Custom Accessories 79924 |
| 1985-1988 | Chevy | Nova | Chevy Nova Black Rubber Smart Fit Floor Mat 4 Piece Set Armor All Custom Accessories 79924 Armor All Custom Accessories 79924 |
| 2003-2010 | Chevy | Optra | Chevy Optra Black Rubber Smart Fit Floor Mat 4 Piece Set Armor All Custom Accessories 79924 Armor All Custom Accessories 79924 |
| 1998-2002 | Chevy | Prizm | Chevy Prizm Black Rubber Smart Fit Floor Mat 4 Piece Set Armor All Custom Accessories 79924 Armor All Custom Accessories 79924 |
| 2007-2019 | Chevy | Silverado 3500 HD | Chevy Silverado 3500 HD Black Rubber Smart Fit Floor Mat 4 Piece Set Armor All Custom Accessories 79924 Armor All Custom Accessories 79924 |
| 2012-2019 | Chevy | Sonic | Chevy Sonic Black Rubber Smart Fit Floor Mat 4 Piece Set Armor All Custom Accessories 79924 Armor All Custom Accessories 79924 |
| 2013-2018 | Chevy | Spark | Chevy Spark Black Rubber Smart Fit Floor Mat 4 Piece Set Armor All Custom Accessories 79924 Armor All Custom Accessories 79924 |
| 2014-2016 | Chevy | Spark EV | Chevy Spark EV Black Rubber Smart Fit Floor Mat 4 Piece Set Armor All Custom Accessories 79924 Armor All Custom Accessories 79924 |
| 1985-1989 | Chevy | Spectrum | Chevy Spectrum Black Rubber Smart Fit Floor Mat 4 Piece Set Armor All Custom Accessories 79924 Armor All Custom Accessories 79924 |
| 1985-1992 | Chevy | Sprint | Chevy Sprint Black Rubber Smart Fit Floor Mat 4 Piece Set Armor All Custom Accessories 79924 Armor All Custom Accessories 79924 |
| 1949-1952 | Chevy | Styleline | Chevy Styleline Black Rubber Smart Fit Floor Mat 4 Piece Set Armor All Custom Accessories 79924 Armor All Custom Accessories 79924 |
| 1946-1948 | Chevy | Stylemaster | Chevy Stylemaster Black Rubber Smart Fit Floor Mat 4 Piece Set Armor All Custom Accessories 79924 Armor All Custom Accessories 79924 |
| 1969-1976 | Chevy | Townsman | Chevy Townsman Black Rubber Smart Fit Floor Mat 4 Piece Set Armor All Custom Accessories 79924 Armor All Custom Accessories 79924 |
| 1986-2001 | Chevy | Townsman | Chevy Townsman Black Rubber Smart Fit Floor Mat 4 Piece Set Armor All Custom Accessories 79924 Armor All Custom Accessories 79924 |
| 1971-1977 | Chevy | Vega | Chevy Vega Black Rubber Smart Fit Floor Mat 4 Piece Set Armor All Custom Accessories 79924 Armor All Custom Accessories 79924 |
| 2011-2018 | Chevy | Volt | Chevy Volt Black Rubber Smart Fit Floor Mat 4 Piece Set Armor All Custom Accessories 79924 Armor All Custom Accessories 79924 |
| 2011-2017 | Chrysler | 200 | Chrysler 200 Black Rubber Smart Fit Floor Mat 4 Piece Set Armor All Custom Accessories 79924 Armor All Custom Accessories 79924 |
| 1998-2004 | Chrysler | 300M | Chrysler 300M Black Rubber Smart Fit Floor Mat 4 Piece Set Armor All Custom Accessories 79924 Armor All Custom Accessories 79924 |
| 1995-2010 | Chrysler | Cirrus | Chrysler Cirrus Black Rubber Smart Fit Floor Mat 4 Piece Set Armor All Custom Accessories 79924 Armor All Custom Accessories 79924 |
| 1993-2004 | Chrysler | Concorde | Chrysler Concorde Black Rubber Smart Fit Floor Mat 4 Piece Set Armor All Custom Accessories 79924 Armor All Custom Accessories 79924 |
| 1984-1993 | Chrysler | Daytona | Chrysler Daytona Black Rubber Smart Fit Floor Mat 4 Piece Set Armor All Custom Accessories 79924 Armor All Custom Accessories 79924 |
| 1983-1984 | Chrysler | E Class | Chrysler E Class Black Rubber Smart Fit Floor Mat 4 Piece Set Armor All Custom Accessories 79924 Armor All Custom Accessories 79924 |
| 1982-1993 | Chrysler | Fifth Avenue | Chrysler Fifth Avenue Black Rubber Smart Fit Floor Mat 4 Piece Set Armor All Custom Accessories 79924 Armor All Custom Accessories 79924 |
| 1926-1975 | Chrysler | Imperial | Chrysler Imperial Black Rubber Smart Fit Floor Mat 4 Piece Set Armor All Custom Accessories 79924 Armor All Custom Accessories 79924 |
| 1981-1983 | Chrysler | Imperial | Chrysler Imperial Black Rubber Smart Fit Floor Mat 4 Piece Set Armor All Custom Accessories 79924 Armor All Custom Accessories 79924 |
| 1990-1993 | Chrysler | Imperial | Chrysler Imperial Black Rubber Smart Fit Floor Mat 4 Piece Set Armor All Custom Accessories 79924 Armor All Custom Accessories 79924 |
| 1977-1995 | Chrysler | Lebaron | Chrysler Lebaron Black Rubber Smart Fit Floor Mat 4 Piece Set Armor All Custom Accessories 79924 Armor All Custom Accessories 79924 |
| 1940-1996 | Chrysler | New Yorker | Chrysler New Yorker Black Rubber Smart Fit Floor Mat 4 Piece Set Armor All Custom Accessories 79924 Armor All Custom Accessories 79924 |
| 2001-2010 | Chrysler | PT Cruiser | Chrysler PT Cruiser Black Rubber Smart Fit Floor Mat 4 Piece Set Armor All Custom Accessories 79924 Armor All Custom Accessories 79924 |
| 1949-1950 | Chrysler | Royal | Chrysler Royal Black Rubber Smart Fit Floor Mat 4 Piece Set Armor All Custom Accessories 79924 Armor All Custom Accessories 79924 |
| 1939-1942 | Chrysler | Saratoga | Chrysler Saratoga Black Rubber Smart Fit Floor Mat 4 Piece Set Armor All Custom Accessories 79924 Armor All Custom Accessories 79924 |
| 1946-1952 | Chrysler | Saratoga | Chrysler Saratoga Black Rubber Smart Fit Floor Mat 4 Piece Set Armor All Custom Accessories 79924 Armor All Custom Accessories 79924 |
| 1957-1960 | Chrysler | Saratoga | Chrysler Saratoga Black Rubber Smart Fit Floor Mat 4 Piece Set Armor All Custom Accessories 79924 Armor All Custom Accessories 79924 |
| 1995-2010 | Chrysler | Sebring | Chrysler Sebring Black Rubber Smart Fit Floor Mat 4 Piece Set Armor All Custom Accessories 79924 Armor All Custom Accessories 79924 |
| 1955-1956 | Chrysler | St Regis | Chrysler St Regis Black Rubber Smart Fit Floor Mat 4 Piece Set Armor All Custom Accessories 79924 Armor All Custom Accessories 79924 |
| 1941-1988 | Chrysler | Town & Country | Chrysler Town & Country Black Rubber Smart Fit Floor Mat 4 Piece Set Armor All Custom Accessories 79924 Armor All Custom Accessories 79924 |
| 1990-2016 | Chrysler | Town & Country | Chrysler Town & Country Black Rubber Smart Fit Floor Mat 4 Piece Set Armor All Custom Accessories 79924 Armor All Custom Accessories 79924 |
| 1939-1942 | Chrysler | Windsor | Chrysler Windsor Black Rubber Smart Fit Floor Mat 4 Piece Set Armor All Custom Accessories 79924 Armor All Custom Accessories 79924 |
| 1946-1961 | Chrysler | Windsor | Chrysler Windsor Black Rubber Smart Fit Floor Mat 4 Piece Set Armor All Custom Accessories 79924 Armor All Custom Accessories 79924 |
| 1997-2003 | Daewoo | Lanos | Daewoo Lanos Black Rubber Smart Fit Floor Mat 4 Piece Set Armor All Custom Accessories 79924 Armor All Custom Accessories 79924 |
| 1999-2002 | Daewoo | Leganza | Daewoo Leganza Black Rubber Smart Fit Floor Mat 4 Piece Set Armor All Custom Accessories 79924 Armor All Custom Accessories 79924 |
| 1999-2002 | Daewoo | Nubira | Daewoo Nubira Black Rubber Smart Fit Floor Mat 4 Piece Set Armor All Custom Accessories 79924 Armor All Custom Accessories 79924 |
| 1988-1992 | Daihatsu | Charade | Daihatsu Charade Black Rubber Smart Fit Floor Mat 4 Piece Set Armor All Custom Accessories 79924 Armor All Custom Accessories 79924 |
| 1971-1973 | Datsun | 1200 | Datsun 1200 Black Rubber Smart Fit Floor Mat 4 Piece Set Armor All Custom Accessories 79924 Armor All Custom Accessories 79924 |
| 1977-1982 | Datsun | 1200 | Datsun 1200 Black Rubber Smart Fit Floor Mat 4 Piece Set Armor All Custom Accessories 79924 Armor All Custom Accessories 79924 |
| 1979-1982 | Datsun | 310 | Datsun 310 Black Rubber Smart Fit Floor Mat 4 Piece Set Armor All Custom Accessories 79924 Armor All Custom Accessories 79924 |
| 1963-1965 | Datsun | 410 | Datsun 410 Black Rubber Smart Fit Floor Mat 4 Piece Set Armor All Custom Accessories 79924 Armor All Custom Accessories 79924 |
| 1963-1967 | Datsun | 411 | Datsun 411 Black Rubber Smart Fit Floor Mat 4 Piece Set Armor All Custom Accessories 79924 Armor All Custom Accessories 79924 |
| 1968-1973 | Datsun | 510 | Datsun 510 Black Rubber Smart Fit Floor Mat 4 Piece Set Armor All Custom Accessories 79924 Armor All Custom Accessories 79924 |
| 1978-1981 | Datsun | 510 | Datsun 510 Black Rubber Smart Fit Floor Mat 4 Piece Set Armor All Custom Accessories 79924 Armor All Custom Accessories 79924 |
| 1973-1976 | Datsun | 610 | Datsun 610 Black Rubber Smart Fit Floor Mat 4 Piece Set Armor All Custom Accessories 79924 Armor All Custom Accessories 79924 |
| 1974-1977 | Datsun | 710 | Datsun 710 Black Rubber Smart Fit Floor Mat 4 Piece Set Armor All Custom Accessories 79924 Armor All Custom Accessories 79924 |
| 1977-1984 | Datsun | 810-Maxima | Datsun 810-Maxima Black Rubber Smart Fit Floor Mat 4 Piece Set Armor All Custom Accessories 79924 Armor All Custom Accessories 79924 |
| 1973-1982 | Datsun | B210 | Datsun B210 Black Rubber Smart Fit Floor Mat 4 Piece Set Armor All Custom Accessories 79924 Armor All Custom Accessories 79924 |
| 1976-1981 | Datsun | F10 | Datsun F10 Black Rubber Smart Fit Floor Mat 4 Piece Set Armor All Custom Accessories 79924 Armor All Custom Accessories 79924 |
| 1981-1994 | Datsun | Maxima | Datsun Maxima Black Rubber Smart Fit Floor Mat 4 Piece Set Armor All Custom Accessories 79924 Armor All Custom Accessories 79924 |
| 1952 | DeSoto | Custom | DeSoto Custom Black Rubber Smart Fit Floor Mat 4 Piece Set Armor All Custom Accessories 79924 Armor All Custom Accessories 79924 |
| 1952 | DeSoto | Deluxe | DeSoto Deluxe Black Rubber Smart Fit Floor Mat 4 Piece Set Armor All Custom Accessories 79924 Armor All Custom Accessories 79924 |
| 2003 | DeSoto | Deluxe | DeSoto Deluxe Black Rubber Smart Fit Floor Mat 4 Piece Set Armor All Custom Accessories 79924 Armor All Custom Accessories 79924 |
| 1952-1959 | DeSoto | Firedome | DeSoto Firedome Black Rubber Smart Fit Floor Mat 4 Piece Set Armor All Custom Accessories 79924 Armor All Custom Accessories 79924 |
| 1955-1960 | DeSoto | Fireflite | DeSoto Fireflite Black Rubber Smart Fit Floor Mat 4 Piece Set Armor All Custom Accessories 79924 Armor All Custom Accessories 79924 |
| 1953-1954 | DeSoto | Powermaster | DeSoto Powermaster Black Rubber Smart Fit Floor Mat 4 Piece Set Armor All Custom Accessories 79924 Armor All Custom Accessories 79924 |
| 1962-1964 | Dodge | 330 | Dodge 330 Black Rubber Smart Fit Floor Mat 4 Piece Set Armor All Custom Accessories 79924 Armor All Custom Accessories 79924 |
| 1982-1983 | Dodge | 400 | Dodge 400 Black Rubber Smart Fit Floor Mat 4 Piece Set Armor All Custom Accessories 79924 Armor All Custom Accessories 79924 |
| 1962-1964 | Dodge | 440 | Dodge 440 Black Rubber Smart Fit Floor Mat 4 Piece Set Armor All Custom Accessories 79924 Armor All Custom Accessories 79924 |
| 1970-1973 | Dodge | 600 | Dodge 600 Black Rubber Smart Fit Floor Mat 4 Piece Set Armor All Custom Accessories 79924 Armor All Custom Accessories 79924 |
| 1981-1995 | Dodge | 600 | Dodge 600 Black Rubber Smart Fit Floor Mat 4 Piece Set Armor All Custom Accessories 79924 Armor All Custom Accessories 79924 |
| 1997 | Dodge | 600 | Dodge 600 Black Rubber Smart Fit Floor Mat 4 Piece Set Armor All Custom Accessories 79924 Armor All Custom Accessories 79924 |
| 1963-1969 | Dodge | 880 | Dodge 880 Black Rubber Smart Fit Floor Mat 4 Piece Set Armor All Custom Accessories 79924 Armor All Custom Accessories 79924 |
| 1981-1989 | Dodge | Aries | Dodge Aries Black Rubber Smart Fit Floor Mat 4 Piece Set Armor All Custom Accessories 79924 Armor All Custom Accessories 79924 |
| 1976-1980 | Dodge | Aspen | Dodge Aspen Black Rubber Smart Fit Floor Mat 4 Piece Set Armor All Custom Accessories 79924 Armor All Custom Accessories 79924 |
| 1995-2000 | Dodge | Avenger | Dodge Avenger Black Rubber Smart Fit Floor Mat 4 Piece Set Armor All Custom Accessories 79924 Armor All Custom Accessories 79924 |
| 2008-2014 | Dodge | Avenger | Dodge Avenger Black Rubber Smart Fit Floor Mat 4 Piece Set Armor All Custom Accessories 79924 Armor All Custom Accessories 79924 |
| 1966-1978 | Dodge | Charger | Dodge Charger Black Rubber Smart Fit Floor Mat 4 Piece Set Armor All Custom Accessories 79924 Armor All Custom Accessories 79924 |
| 1982-1987 | Dodge | Charger | Dodge Charger Black Rubber Smart Fit Floor Mat 4 Piece Set Armor All Custom Accessories 79924 Armor All Custom Accessories 79924 |
| 2006-2019 | Dodge | Charger | Dodge Charger Black Rubber Smart Fit Floor Mat 4 Piece Set Armor All Custom Accessories 79924 Armor All Custom Accessories 79924 |
| 1971-1994 | Dodge | Colt | Dodge Colt Black Rubber Smart Fit Floor Mat 4 Piece Set Armor All Custom Accessories 79924 Armor All Custom Accessories 79924 |
| 1949-1976 | Dodge | Coronet | Dodge Coronet Black Rubber Smart Fit Floor Mat 4 Piece Set Armor All Custom Accessories 79924 Armor All Custom Accessories 79924 |
| 1971-1972 | Dodge | Crestwood S.W. | Dodge Crestwood S.W. Black Rubber Smart Fit Floor Mat 4 Piece Set Armor All Custom Accessories 79924 Armor All Custom Accessories 79924 |
| 1975-1978 | Dodge | Crestwood S.W. | Dodge Crestwood S.W. Black Rubber Smart Fit Floor Mat 4 Piece Set Armor All Custom Accessories 79924 Armor All Custom Accessories 79924 |
| 1946-1948 | Dodge | Custom | Dodge Custom Black Rubber Smart Fit Floor Mat 4 Piece Set Armor All Custom Accessories 79924 Armor All Custom Accessories 79924 |
| 1954-1969 | Dodge | Custom | Dodge Custom Black Rubber Smart Fit Floor Mat 4 Piece Set Armor All Custom Accessories 79924 Armor All Custom Accessories 79924 |
| 1976-1977 | Dodge | Custom | Dodge Custom Black Rubber Smart Fit Floor Mat 4 Piece Set Armor All Custom Accessories 79924 Armor All Custom Accessories 79924 |
| 1987-1993 | Dodge | Custom | Dodge Custom Black Rubber Smart Fit Floor Mat 4 Piece Set Armor All Custom Accessories 79924 Armor All Custom Accessories 79924 |
| 1960-1976 | Dodge | Dart | Dodge Dart Black Rubber Smart Fit Floor Mat 4 Piece Set Armor All Custom Accessories 79924 Armor All Custom Accessories 79924 |
| 2013-2016 | Dodge | Dart | Dodge Dart Black Rubber Smart Fit Floor Mat 4 Piece Set Armor All Custom Accessories 79924 Armor All Custom Accessories 79924 |
| 1968-1970 | Dodge | Daytona | Dodge Daytona Black Rubber Smart Fit Floor Mat 4 Piece Set Armor All Custom Accessories 79924 Armor All Custom Accessories 79924 |
| 1984-1993 | Dodge | Daytona | Dodge Daytona Black Rubber Smart Fit Floor Mat 4 Piece Set Armor All Custom Accessories 79924 Armor All Custom Accessories 79924 |
| 1946-1952 | Dodge | Deluxe | Dodge Deluxe Black Rubber Smart Fit Floor Mat 4 Piece Set Armor All Custom Accessories 79924 Armor All Custom Accessories 79924 |
| 1971-1990 | Dodge | Diplomat | Dodge Diplomat Black Rubber Smart Fit Floor Mat 4 Piece Set Armor All Custom Accessories 79924 Armor All Custom Accessories 79924 |
| 1998-2000 | Dodge | Diplomat | Dodge Diplomat Black Rubber Smart Fit Floor Mat 4 Piece Set Armor All Custom Accessories 79924 Armor All Custom Accessories 79924 |
| 1988-1993 | Dodge | Dynasty | Dodge Dynasty Black Rubber Smart Fit Floor Mat 4 Piece Set Armor All Custom Accessories 79924 Armor All Custom Accessories 79924 |
| 1989-2005 | Dodge | Expo | Dodge Expo Black Rubber Smart Fit Floor Mat 4 Piece Set Armor All Custom Accessories 79924 Armor All Custom Accessories 79924 |
| 1993-2004 | Dodge | Intrepid | Dodge Intrepid Black Rubber Smart Fit Floor Mat 4 Piece Set Armor All Custom Accessories 79924 Armor All Custom Accessories 79924 |
| 1955-1956 | Dodge | Lancer | Dodge Lancer Black Rubber Smart Fit Floor Mat 4 Piece Set Armor All Custom Accessories 79924 Armor All Custom Accessories 79924 |
| 1961-1998 | Dodge | Lancer | Dodge Lancer Black Rubber Smart Fit Floor Mat 4 Piece Set Armor All Custom Accessories 79924 Armor All Custom Accessories 79924 |
| 1978-1979 | Dodge | Magnum | Dodge Magnum Black Rubber Smart Fit Floor Mat 4 Piece Set Armor All Custom Accessories 79924 Armor All Custom Accessories 79924 |
| 2005-2008 | Dodge | Magnum | Dodge Magnum Black Rubber Smart Fit Floor Mat 4 Piece Set Armor All Custom Accessories 79924 Armor All Custom Accessories 79924 |
| 1960-1961 | Dodge | Matador | Dodge Matador Black Rubber Smart Fit Floor Mat 4 Piece Set Armor All Custom Accessories 79924 Armor All Custom Accessories 79924 |
| 1949-1954 | Dodge | Meadowbrook | Dodge Meadowbrook Black Rubber Smart Fit Floor Mat 4 Piece Set Armor All Custom Accessories 79924 Armor All Custom Accessories 79924 |
| 1980-1983 | Dodge | Mirada | Dodge Mirada Black Rubber Smart Fit Floor Mat 4 Piece Set Armor All Custom Accessories 79924 Armor All Custom Accessories 79924 |
| 1965-1978 | Dodge | Monaco | Dodge Monaco Black Rubber Smart Fit Floor Mat 4 Piece Set Armor All Custom Accessories 79924 Armor All Custom Accessories 79924 |
| 1990-1992 | Dodge | Monaco | Dodge Monaco Black Rubber Smart Fit Floor Mat 4 Piece Set Armor All Custom Accessories 79924 Armor All Custom Accessories 79924 |
| 1995-2005 | Dodge | Neon | Dodge Neon Black Rubber Smart Fit Floor Mat 4 Piece Set Armor All Custom Accessories 79924 Armor All Custom Accessories 79924 |
| 1978-1990 | Dodge | Omni | Dodge Omni Black Rubber Smart Fit Floor Mat 4 Piece Set Armor All Custom Accessories 79924 Armor All Custom Accessories 79924 |
| 1960-1973 | Dodge | Polara | Dodge Polara Black Rubber Smart Fit Floor Mat 4 Piece Set Armor All Custom Accessories 79924 Armor All Custom Accessories 79924 |
| 1954-1959 | Dodge | Royal | Dodge Royal Black Rubber Smart Fit Floor Mat 4 Piece Set Armor All Custom Accessories 79924 Armor All Custom Accessories 79924 |
| 1987-1994 | Dodge | Shadow | Dodge Shadow Black Rubber Smart Fit Floor Mat 4 Piece Set Armor All Custom Accessories 79924 Armor All Custom Accessories 79924 |
| 1989-1995 | Dodge | Spirit | Dodge Spirit Black Rubber Smart Fit Floor Mat 4 Piece Set Armor All Custom Accessories 79924 Armor All Custom Accessories 79924 |
| 1971-1981 | Dodge | St Regis | Dodge St Regis Black Rubber Smart Fit Floor Mat 4 Piece Set Armor All Custom Accessories 79924 Armor All Custom Accessories 79924 |
| 1995-2006 | Dodge | Stratus | Dodge Stratus Black Rubber Smart Fit Floor Mat 4 Piece Set Armor All Custom Accessories 79924 Armor All Custom Accessories 79924 |
| 1991-1992 | Eagle | 2000 GTX | Eagle 2000 GTX Black Rubber Smart Fit Floor Mat 4 Piece Set Armor All Custom Accessories 79924 Armor All Custom Accessories 79924 |
| 1988-1989 | Eagle | Medallion | Eagle Medallion Black Rubber Smart Fit Floor Mat 4 Piece Set Armor All Custom Accessories 79924 Armor All Custom Accessories 79924 |
| 1988-1992 | Eagle | Premier | Eagle Premier Black Rubber Smart Fit Floor Mat 4 Piece Set Armor All Custom Accessories 79924 Armor All Custom Accessories 79924 |
| 1988-1996 | Eagle | Summit | Eagle Summit Black Rubber Smart Fit Floor Mat 4 Piece Set Armor All Custom Accessories 79924 Armor All Custom Accessories 79924 |
| 1990-1998 | Eagle | Talon | Eagle Talon Black Rubber Smart Fit Floor Mat 4 Piece Set Armor All Custom Accessories 79924 Armor All Custom Accessories 79924 |
| 1958-1959 | Edsel | Corsair | Edsel Corsair Black Rubber Smart Fit Floor Mat 4 Piece Set Armor All Custom Accessories 79924 Armor All Custom Accessories 79924 |
| 1958 | Edsel | Pacer | Edsel Pacer Black Rubber Smart Fit Floor Mat 4 Piece Set Armor All Custom Accessories 79924 Armor All Custom Accessories 79924 |
| 1958-1960 | Edsel | Ranger | Edsel Ranger Black Rubber Smart Fit Floor Mat 4 Piece Set Armor All Custom Accessories 79924 Armor All Custom Accessories 79924 |
| 1958-1960 | Edsel | Villager | Edsel Villager Black Rubber Smart Fit Floor Mat 4 Piece Set Armor All Custom Accessories 79924 Armor All Custom Accessories 79924 |
| 1958-1963 | Fiat | 1200 | Fiat 1200 Black Rubber Smart Fit Floor Mat 4 Piece Set Armor All Custom Accessories 79924 Armor All Custom Accessories 79924 |
| 1966-1983 | Fiat | 124 | Fiat 124 Black Rubber Smart Fit Floor Mat 4 Piece Set Armor All Custom Accessories 79924 Armor All Custom Accessories 79924 |
| 1971-1983 | Fiat | 127 | Fiat 127 Black Rubber Smart Fit Floor Mat 4 Piece Set Armor All Custom Accessories 79924 Armor All Custom Accessories 79924 |
| 1969-1984 | Fiat | 128 | Fiat 128 Black Rubber Smart Fit Floor Mat 4 Piece Set Armor All Custom Accessories 79924 Armor All Custom Accessories 79924 |
| 1975-1981 | Fiat | 131 | Fiat 131 Black Rubber Smart Fit Floor Mat 4 Piece Set Armor All Custom Accessories 79924 Armor All Custom Accessories 79924 |
| 1959-1967 | Fiat | 1500 | Fiat 1500 Black Rubber Smart Fit Floor Mat 4 Piece Set Armor All Custom Accessories 79924 Armor All Custom Accessories 79924 |
| 2012-2018 | Fiat | 500 | Fiat 500 Black Rubber Smart Fit Floor Mat 4 Piece Set Armor All Custom Accessories 79924 Armor All Custom Accessories 79924 |
| 2014-2018 | Fiat | 500L | Fiat 500L Black Rubber Smart Fit Floor Mat 4 Piece Set Armor All Custom Accessories 79924 Armor All Custom Accessories 79924 |
| 1967-1973 | Fiat | 850 | Fiat 850 Black Rubber Smart Fit Floor Mat 4 Piece Set Armor All Custom Accessories 79924 Armor All Custom Accessories 79924 |
| 1994-1997 | Ford | Aspire | Ford Aspire Black Rubber Smart Fit Floor Mat 4 Piece Set Armor All Custom Accessories 79924 Armor All Custom Accessories 79924 |
| 2013-2018 | Ford | C-Max | Ford C-Max Black Rubber Smart Fit Floor Mat 4 Piece Set Armor All Custom Accessories 79924 Armor All Custom Accessories 79924 |
| 1995-2000 | Ford | Contour | Ford Contour Black Rubber Smart Fit Floor Mat 4 Piece Set Armor All Custom Accessories 79924 Armor All Custom Accessories 79924 |
| 1950-1974 | Ford | Country Sedan | Ford Country Sedan Black Rubber Smart Fit Floor Mat 4 Piece Set Armor All Custom Accessories 79924 Armor All Custom Accessories 79924 |
| 1952-1968 | Ford | Country Squire | Ford Country Squire Black Rubber Smart Fit Floor Mat 4 Piece Set Armor All Custom Accessories 79924 Armor All Custom Accessories 79924 |
| 1987-1991 | Ford | Country Squire | Ford Country Squire Black Rubber Smart Fit Floor Mat 4 Piece Set Armor All Custom Accessories 79924 Armor All Custom Accessories 79924 |
| 1950-1954 | Ford | Crestline | Ford Crestline Black Rubber Smart Fit Floor Mat 4 Piece Set Armor All Custom Accessories 79924 Armor All Custom Accessories 79924 |
| 1955-1956 | Ford | Crown Victoria | Ford Crown Victoria Black Rubber Smart Fit Floor Mat 4 Piece Set Armor All Custom Accessories 79924 Armor All Custom Accessories 79924 |
| 1980-2011 | Ford | Crown Victoria | Ford Crown Victoria Black Rubber Smart Fit Floor Mat 4 Piece Set Armor All Custom Accessories 79924 Armor All Custom Accessories 79924 |
| 1949-1977 | Ford | Custom | Ford Custom Black Rubber Smart Fit Floor Mat 4 Piece Set Armor All Custom Accessories 79924 Armor All Custom Accessories 79924 |
| 1964-1977 | Ford | Custom 500 | Ford Custom 500 Black Rubber Smart Fit Floor Mat 4 Piece Set Armor All Custom Accessories 79924 Armor All Custom Accessories 79924 |
| 1952-1956 | Ford | Customline | Ford Customline Black Rubber Smart Fit Floor Mat 4 Piece Set Armor All Custom Accessories 79924 Armor All Custom Accessories 79924 |
| 1957-1958 | Ford | Del Rio Wagon | Ford Del Rio Wagon Black Rubber Smart Fit Floor Mat 4 Piece Set Armor All Custom Accessories 79924 Armor All Custom Accessories 79924 |
| 1939-1941 | Ford | Deluxe | Ford Deluxe Black Rubber Smart Fit Floor Mat 4 Piece Set Armor All Custom Accessories 79924 Armor All Custom Accessories 79924 |
| 1946-1951 | Ford | Deluxe | Ford Deluxe Black Rubber Smart Fit Floor Mat 4 Piece Set Armor All Custom Accessories 79924 Armor All Custom Accessories 79924 |
| 1981-2003 | Ford | Escort | Ford Escort Black Rubber Smart Fit Floor Mat 4 Piece Set Armor All Custom Accessories 79924 Armor All Custom Accessories 79924 |
| 1955-1970 | Ford | Fairlane | Ford Fairlane Black Rubber Smart Fit Floor Mat 4 Piece Set Armor All Custom Accessories 79924 Armor All Custom Accessories 79924 |
| 1978-1983 | Ford | Fairmont | Ford Fairmont Black Rubber Smart Fit Floor Mat 4 Piece Set Armor All Custom Accessories 79924 Armor All Custom Accessories 79924 |
| 1960-1970 | Ford | Falcon | Ford Falcon Black Rubber Smart Fit Floor Mat 4 Piece Set Armor All Custom Accessories 79924 Armor All Custom Accessories 79924 |
| 1988-1993 | Ford | Festiva | Ford Festiva Black Rubber Smart Fit Floor Mat 4 Piece Set Armor All Custom Accessories 79924 Armor All Custom Accessories 79924 |
| 1978-1980 | Ford | Fiesta | Ford Fiesta Black Rubber Smart Fit Floor Mat 4 Piece Set Armor All Custom Accessories 79924 Armor All Custom Accessories 79924 |
| 2011-2018 | Ford | Fiesta | Ford Fiesta Black Rubber Smart Fit Floor Mat 4 Piece Set Armor All Custom Accessories 79924 Armor All Custom Accessories 79924 |
| 2005-2007 | Ford | Five Hundred | Ford Five Hundred Black Rubber Smart Fit Floor Mat 4 Piece Set Armor All Custom Accessories 79924 Armor All Custom Accessories 79924 |
| 2000-2018 | Ford | Focus | Ford Focus Black Rubber Smart Fit Floor Mat 4 Piece Set Armor All Custom Accessories 79924 Armor All Custom Accessories 79924 |
| 1963 | Ford | Ford 300 | Ford Ford 300 Black Rubber Smart Fit Floor Mat 4 Piece Set Armor All Custom Accessories 79924 Armor All Custom Accessories 79924 |
| 2006-2018 | Ford | Fusion | Ford Fusion Black Rubber Smart Fit Floor Mat 4 Piece Set Armor All Custom Accessories 79924 Armor All Custom Accessories 79924 |
| 1965-1970 | Ford | Futura | Ford Futura Black Rubber Smart Fit Floor Mat 4 Piece Set Armor All Custom Accessories 79924 Armor All Custom Accessories 79924 |
| 1977-1983 | Ford | Futura | Ford Futura Black Rubber Smart Fit Floor Mat 4 Piece Set Armor All Custom Accessories 79924 Armor All Custom Accessories 79924 |
| 1959-1967 | Ford | Galaxie | Ford Galaxie Black Rubber Smart Fit Floor Mat 4 Piece Set Armor All Custom Accessories 79924 Armor All Custom Accessories 79924 |
| 1962-1974 | Ford | Galaxie 500 | Ford Galaxie 500 Black Rubber Smart Fit Floor Mat 4 Piece Set Armor All Custom Accessories 79924 Armor All Custom Accessories 79924 |
| 1972-1976 | Ford | Gran Torino | Ford Gran Torino Black Rubber Smart Fit Floor Mat 4 Piece Set Armor All Custom Accessories 79924 Armor All Custom Accessories 79924 |
| 1975-1982 | Ford | Granada | Ford Granada Black Rubber Smart Fit Floor Mat 4 Piece Set Armor All Custom Accessories 79924 Armor All Custom Accessories 79924 |
| 1965-1986 | Ford | LTD | Ford LTD Black Rubber Smart Fit Floor Mat 4 Piece Set Armor All Custom Accessories 79924 Armor All Custom Accessories 79924 |
| 1977-1979 | Ford | LTD II | Ford LTD II Black Rubber Smart Fit Floor Mat 4 Piece Set Armor All Custom Accessories 79924 Armor All Custom Accessories 79924 |
| 1952-1956 | Ford | Mainline | Ford Mainline Black Rubber Smart Fit Floor Mat 4 Piece Set Armor All Custom Accessories 79924 Armor All Custom Accessories 79924 |
| 1970-1977 | Ford | Maverick | Ford Maverick Black Rubber Smart Fit Floor Mat 4 Piece Set Armor All Custom Accessories 79924 Armor All Custom Accessories 79924 |
| 1928-1931 | Ford | Model A | Ford Model A Black Rubber Smart Fit Floor Mat 4 Piece Set Armor All Custom Accessories 79924 Armor All Custom Accessories 79924 |
| 1956 | Ford | Park Lane Wagon | Ford Park Lane Wagon Black Rubber Smart Fit Floor Mat 4 Piece Set Armor All Custom Accessories 79924 Armor All Custom Accessories 79924 |
| 1971-1980 | Ford | Pinto | Ford Pinto Black Rubber Smart Fit Floor Mat 4 Piece Set Armor All Custom Accessories 79924 Armor All Custom Accessories 79924 |
| 2013-2019 | Ford | Police Interceptor Sedan | Ford Police Interceptor Sedan Black Rubber Smart Fit Floor Mat 4 Piece Set Armor All Custom Accessories 79924 Armor All Custom Accessories 79924 |
| 1989-1997 | Ford | Probe | Ford Probe Black Rubber Smart Fit Floor Mat 4 Piece Set Armor All Custom Accessories 79924 Armor All Custom Accessories 79924 |
| 1950-1977 | Ford | Ranch Wagon | Ford Ranch Wagon Black Rubber Smart Fit Floor Mat 4 Piece Set Armor All Custom Accessories 79924 Armor All Custom Accessories 79924 |
| 1957-1979 | Ford | Ranchero | Ford Ranchero Black Rubber Smart Fit Floor Mat 4 Piece Set Armor All Custom Accessories 79924 Armor All Custom Accessories 79924 |
| 1954-1959 | Ford | Skyliner | Ford Skyliner Black Rubber Smart Fit Floor Mat 4 Piece Set Armor All Custom Accessories 79924 Armor All Custom Accessories 79924 |
| 2014-2018 | Ford | Special Service Police Sedan | Ford Special Service Police Sedan Black Rubber Smart Fit Floor Mat 4 Piece Set Armor All Custom Accessories 79924 Armor All Custom Accessories 79924 |
| 1960-1961 | Ford | Starliner | Ford Starliner Black Rubber Smart Fit Floor Mat 4 Piece Set Armor All Custom Accessories 79924 Armor All Custom Accessories 79924 |
| 1952-1960 | Ford | Sunliner | Ford Sunliner Black Rubber Smart Fit Floor Mat 4 Piece Set Armor All Custom Accessories 79924 Armor All Custom Accessories 79924 |
| 1986-2018 | Ford | Taurus | Ford Taurus Black Rubber Smart Fit Floor Mat 4 Piece Set Armor All Custom Accessories 79924 Armor All Custom Accessories 79924 |
| 1984-1994 | Ford | Tempo | Ford Tempo Black Rubber Smart Fit Floor Mat 4 Piece Set Armor All Custom Accessories 79924 Armor All Custom Accessories 79924 |
| 1955-1997 | Ford | Thunderbird | Ford Thunderbird Black Rubber Smart Fit Floor Mat 4 Piece Set Armor All Custom Accessories 79924 Armor All Custom Accessories 79924 |
| 2002-2005 | Ford | Thunderbird | Ford Thunderbird Black Rubber Smart Fit Floor Mat 4 Piece Set Armor All Custom Accessories 79924 Armor All Custom Accessories 79924 |
| 1968-1976 | Ford | Torino | Ford Torino Black Rubber Smart Fit Floor Mat 4 Piece Set Armor All Custom Accessories 79924 Armor All Custom Accessories 79924 |
| 2003 | Ford | Torino | Ford Torino Black Rubber Smart Fit Floor Mat 4 Piece Set Armor All Custom Accessories 79924 Armor All Custom Accessories 79924 |
| 1951-1964 | Ford | Victoria | Ford Victoria Black Rubber Smart Fit Floor Mat 4 Piece Set Armor All Custom Accessories 79924 Armor All Custom Accessories 79924 |
| 1978-1987 | GMC | Caballero | GMC Caballero Black Rubber Smart Fit Floor Mat 4 Piece Set Armor All Custom Accessories 79924 Armor All Custom Accessories 79924 |
| 1970-1977 | GMC | Sprint | GMC Sprint Black Rubber Smart Fit Floor Mat 4 Piece Set Armor All Custom Accessories 79924 Armor All Custom Accessories 79924 |
| 1989-1997 | Geo | Metro | Geo Metro Black Rubber Smart Fit Floor Mat 4 Piece Set Armor All Custom Accessories 79924 Armor All Custom Accessories 79924 |
| 1989-1997 | Geo | Prizm | Geo Prizm Black Rubber Smart Fit Floor Mat 4 Piece Set Armor All Custom Accessories 79924 Armor All Custom Accessories 79924 |
| 1989 | Geo | Spectrum | Geo Spectrum Black Rubber Smart Fit Floor Mat 4 Piece Set Armor All Custom Accessories 79924 Armor All Custom Accessories 79924 |
| 1990-1993 | Geo | Storm | Geo Storm Black Rubber Smart Fit Floor Mat 4 Piece Set Armor All Custom Accessories 79924 Armor All Custom Accessories 79924 |
| 1989 | Geo | Sunburst | Geo Sunburst Black Rubber Smart Fit Floor Mat 4 Piece Set Armor All Custom Accessories 79924 Armor All Custom Accessories 79924 |
| 1969-1972 | Honda | 600 | Honda 600 Black Rubber Smart Fit Floor Mat 4 Piece Set Armor All Custom Accessories 79924 Armor All Custom Accessories 79924 |
| 1976-2018 | Honda | Accord | Honda Accord Black Rubber Smart Fit Floor Mat 4 Piece Set Armor All Custom Accessories 79924 Armor All Custom Accessories 79924 |
| 2011-2016 | Honda | CR-Z | Honda CR-Z Black Rubber Smart Fit Floor Mat 4 Piece Set Armor All Custom Accessories 79924 Armor All Custom Accessories 79924 |
| 1973-2018 | Honda | Civic | Honda Civic Black Rubber Smart Fit Floor Mat 4 Piece Set Armor All Custom Accessories 79924 Armor All Custom Accessories 79924 |
| 1993-1997 | Honda | Civic Del Sol | Honda Civic Del Sol Black Rubber Smart Fit Floor Mat 4 Piece Set Armor All Custom Accessories 79924 Armor All Custom Accessories 79924 |
| 1984-1989 | Honda | Civic Wagovan | Honda Civic Wagovan Black Rubber Smart Fit Floor Mat 4 Piece Set Armor All Custom Accessories 79924 Armor All Custom Accessories 79924 |
| 2017-2018 | Honda | Clarity | Honda Clarity Black Rubber Smart Fit Floor Mat 4 Piece Set Armor All Custom Accessories 79924 Armor All Custom Accessories 79924 |
| 1997-1999 | Honda | EV-Plus | Honda EV-Plus Black Rubber Smart Fit Floor Mat 4 Piece Set Armor All Custom Accessories 79924 Armor All Custom Accessories 79924 |
| 2007-2018 | Honda | FIT | Honda FIT Black Rubber Smart Fit Floor Mat 4 Piece Set Armor All Custom Accessories 79924 Armor All Custom Accessories 79924 |
| 2000-2014 | Honda | Insight | Honda Insight Black Rubber Smart Fit Floor Mat 4 Piece Set Armor All Custom Accessories 79924 Armor All Custom Accessories 79924 |
| 1979-2001 | Honda | Prelude | Honda Prelude Black Rubber Smart Fit Floor Mat 4 Piece Set Armor All Custom Accessories 79924 Armor All Custom Accessories 79924 |
| 1995-2018 | Hyundai | Accent | Hyundai Accent Black Rubber Smart Fit Floor Mat 4 Piece Set Armor All Custom Accessories 79924 Armor All Custom Accessories 79924 |
| 2006-2017 | Hyundai | Azera | Hyundai Azera Black Rubber Smart Fit Floor Mat 4 Piece Set Armor All Custom Accessories 79924 Armor All Custom Accessories 79924 |
| 1992-2018 | Hyundai | Elantra | Hyundai Elantra Black Rubber Smart Fit Floor Mat 4 Piece Set Armor All Custom Accessories 79924 Armor All Custom Accessories 79924 |
| 2013-2014 | Hyundai | Elantra Coupe | Hyundai Elantra Coupe Black Rubber Smart Fit Floor Mat 4 Piece Set Armor All Custom Accessories 79924 Armor All Custom Accessories 79924 |
| 2013-2018 | Hyundai | Elantra GT | Hyundai Elantra GT Black Rubber Smart Fit Floor Mat 4 Piece Set Armor All Custom Accessories 79924 Armor All Custom Accessories 79924 |
| 1986-1994 | Hyundai | Excel | Hyundai Excel Black Rubber Smart Fit Floor Mat 4 Piece Set Armor All Custom Accessories 79924 Armor All Custom Accessories 79924 |
| 2017-2019 | Hyundai | Ioniq | Hyundai Ioniq Black Rubber Smart Fit Floor Mat 4 Piece Set Armor All Custom Accessories 79924 Armor All Custom Accessories 79924 |
| 1991-1995 | Hyundai | Scoupe | Hyundai Scoupe Black Rubber Smart Fit Floor Mat 4 Piece Set Armor All Custom Accessories 79924 Armor All Custom Accessories 79924 |
| 1989-2018 | Hyundai | Sonata | Hyundai Sonata Black Rubber Smart Fit Floor Mat 4 Piece Set Armor All Custom Accessories 79924 Armor All Custom Accessories 79924 |
| 2012-2017 | Hyundai | Veloster | Hyundai Veloster Black Rubber Smart Fit Floor Mat 4 Piece Set Armor All Custom Accessories 79924 Armor All Custom Accessories 79924 |
| 2019 | Hyundai | Veloster | Hyundai Veloster Black Rubber Smart Fit Floor Mat 4 Piece Set Armor All Custom Accessories 79924 Armor All Custom Accessories 79924 |
| 2002-2005 | Hyundai | XG350 | Hyundai XG350 Black Rubber Smart Fit Floor Mat 4 Piece Set Armor All Custom Accessories 79924 Armor All Custom Accessories 79924 |
| 1996-2001 | Infiniti | I30 | Infiniti I30 Black Rubber Smart Fit Floor Mat 4 Piece Set Armor All Custom Accessories 79924 Armor All Custom Accessories 79924 |
| 1990-1992 | Infiniti | M30 | Infiniti M30 Black Rubber Smart Fit Floor Mat 4 Piece Set Armor All Custom Accessories 79924 Armor All Custom Accessories 79924 |
| 2003-2004 | Infiniti | M45 | Infiniti M45 Black Rubber Smart Fit Floor Mat 4 Piece Set Armor All Custom Accessories 79924 Armor All Custom Accessories 79924 |
| 2006-2010 | Infiniti | M45 | Infiniti M45 Black Rubber Smart Fit Floor Mat 4 Piece Set Armor All Custom Accessories 79924 Armor All Custom Accessories 79924 |
| 2015 | Infiniti | Q40 | Infiniti Q40 Black Rubber Smart Fit Floor Mat 4 Piece Set Armor All Custom Accessories 79924 Armor All Custom Accessories 79924 |
| 2014-2018 | Infiniti | Q60 | Infiniti Q60 Black Rubber Smart Fit Floor Mat 4 Piece Set Armor All Custom Accessories 79924 Armor All Custom Accessories 79924 |
| 2015-2018 | Infiniti | Q70L | Infiniti Q70L Black Rubber Smart Fit Floor Mat 4 Piece Set Armor All Custom Accessories 79924 Armor All Custom Accessories 79924 |
| 1981-1989 | Isuzu | I-Mark | Isuzu I-Mark Black Rubber Smart Fit Floor Mat 4 Piece Set Armor All Custom Accessories 79924 Armor All Custom Accessories 79924 |
| 1988-1991 | Isuzu | Optima | Isuzu Optima Black Rubber Smart Fit Floor Mat 4 Piece Set Armor All Custom Accessories 79924 Armor All Custom Accessories 79924 |
| 1991-1993 | Isuzu | Stylus | Isuzu Stylus Black Rubber Smart Fit Floor Mat 4 Piece Set Armor All Custom Accessories 79924 Armor All Custom Accessories 79924 |
| 2017-2018 | Jaguar | XE | Jaguar XE Black Rubber Smart Fit Floor Mat 4 Piece Set Armor All Custom Accessories 79924 Armor All Custom Accessories 79924 |
| 1966-1973 | Jeep | Commando (C104) | Jeep Commando (C104) Black Rubber Smart Fit Floor Mat 4 Piece Set Armor All Custom Accessories 79924 Armor All Custom Accessories 79924 |
| 1984-1991 | Jeep | Grand Wagoneer | Jeep Grand Wagoneer Black Rubber Smart Fit Floor Mat 4 Piece Set Armor All Custom Accessories 79924 Armor All Custom Accessories 79924 |
| 1993 | Jeep | Grand Wagoneer | Jeep Grand Wagoneer Black Rubber Smart Fit Floor Mat 4 Piece Set Armor All Custom Accessories 79924 Armor All Custom Accessories 79924 |
| 1948-1951 | Jeep | Jeepster (VJ) | Jeep Jeepster (VJ) Black Rubber Smart Fit Floor Mat 4 Piece Set Armor All Custom Accessories 79924 Armor All Custom Accessories 79924 |
| 2014-2018 | Kia | Cadenza | Kia Cadenza Black Rubber Smart Fit Floor Mat 4 Piece Set Armor All Custom Accessories 79924 Armor All Custom Accessories 79924 |
| 2010-2018 | Kia | Forte | Kia Forte Black Rubber Smart Fit Floor Mat 4 Piece Set Armor All Custom Accessories 79924 Armor All Custom Accessories 79924 |
| 2010-2016 | Kia | Forte Koup | Kia Forte Koup Black Rubber Smart Fit Floor Mat 4 Piece Set Armor All Custom Accessories 79924 Armor All Custom Accessories 79924 |
| 2014-2018 | Kia | Forte5 | Kia Forte5 Black Rubber Smart Fit Floor Mat 4 Piece Set Armor All Custom Accessories 79924 Armor All Custom Accessories 79924 |
| 2015-2018 | Kia | K900 | Kia K900 Black Rubber Smart Fit Floor Mat 4 Piece Set Armor All Custom Accessories 79924 Armor All Custom Accessories 79924 |
| 2001-2010 | Kia | Magentis | Kia Magentis Black Rubber Smart Fit Floor Mat 4 Piece Set Armor All Custom Accessories 79924 Armor All Custom Accessories 79924 |
| 2001-2018 | Kia | Optima | Kia Optima Black Rubber Smart Fit Floor Mat 4 Piece Set Armor All Custom Accessories 79924 Armor All Custom Accessories 79924 |
| 2001-2018 | Kia | Rio | Kia Rio Black Rubber Smart Fit Floor Mat 4 Piece Set Armor All Custom Accessories 79924 Armor All Custom Accessories 79924 |
| 2006-2014 | Kia | Rio5 | Kia Rio5 Black Rubber Smart Fit Floor Mat 4 Piece Set Armor All Custom Accessories 79924 Armor All Custom Accessories 79924 |
| 1994-2001 | Kia | Sephia | Kia Sephia Black Rubber Smart Fit Floor Mat 4 Piece Set Armor All Custom Accessories 79924 Armor All Custom Accessories 79924 |
| 2010-2018 | Kia | Soul | Kia Soul Black Rubber Smart Fit Floor Mat 4 Piece Set Armor All Custom Accessories 79924 Armor All Custom Accessories 79924 |
| 2015-2018 | Kia | Soul EV | Kia Soul EV Black Rubber Smart Fit Floor Mat 4 Piece Set Armor All Custom Accessories 79924 Armor All Custom Accessories 79924 |
| 2000-2009 | Kia | Spectra | Kia Spectra Black Rubber Smart Fit Floor Mat 4 Piece Set Armor All Custom Accessories 79924 Armor All Custom Accessories 79924 |
| 2005-2009 | Kia | Spectra 5 | Kia Spectra 5 Black Rubber Smart Fit Floor Mat 4 Piece Set Armor All Custom Accessories 79924 Armor All Custom Accessories 79924 |
| 1979-1985 | Lancia | Zagato | Lancia Zagato Black Rubber Smart Fit Floor Mat 4 Piece Set Armor All Custom Accessories 79924 Armor All Custom Accessories 79924 |
| 1995-1999 | Lancia | Zagato | Lancia Zagato Black Rubber Smart Fit Floor Mat 4 Piece Set Armor All Custom Accessories 79924 Armor All Custom Accessories 79924 |
| 1992-2003 | Lexus | ES300 | Lexus ES300 Black Rubber Smart Fit Floor Mat 4 Piece Set Armor All Custom Accessories 79924 Armor All Custom Accessories 79924 |
| 2017 | Lexus | GS Turbo | Lexus GS Turbo Black Rubber Smart Fit Floor Mat 4 Piece Set Armor All Custom Accessories 79924 Armor All Custom Accessories 79924 |
| 2016 | Lexus | GS200t | Lexus GS200t Black Rubber Smart Fit Floor Mat 4 Piece Set Armor All Custom Accessories 79924 Armor All Custom Accessories 79924 |
| 2017 | Lexus | IS Turbo | Lexus IS Turbo Black Rubber Smart Fit Floor Mat 4 Piece Set Armor All Custom Accessories 79924 Armor All Custom Accessories 79924 |
| 2016 | Lexus | IS200t | Lexus IS200t Black Rubber Smart Fit Floor Mat 4 Piece Set Armor All Custom Accessories 79924 Armor All Custom Accessories 79924 |
| 1940-1948 | Lincoln | Continental | Lincoln Continental Black Rubber Smart Fit Floor Mat 4 Piece Set Armor All Custom Accessories 79924 Armor All Custom Accessories 79924 |
| 1958-2002 | Lincoln | Continental | Lincoln Continental Black Rubber Smart Fit Floor Mat 4 Piece Set Armor All Custom Accessories 79924 Armor All Custom Accessories 79924 |
| 2017-2018 | Lincoln | Continental | Lincoln Continental Black Rubber Smart Fit Floor Mat 4 Piece Set Armor All Custom Accessories 79924 Armor All Custom Accessories 79924 |
| 2006-2008 | Lincoln | Mark LT | Lincoln Mark LT Black Rubber Smart Fit Floor Mat 4 Piece Set Armor All Custom Accessories 79924 Armor All Custom Accessories 79924 |
| 1981-2011 | Lincoln | Town Car | Lincoln Town Car Black Rubber Smart Fit Floor Mat 4 Piece Set Armor All Custom Accessories 79924 Armor All Custom Accessories 79924 |
| 1953-1968 | MG | Magnette | MG Magnette Black Rubber Smart Fit Floor Mat 4 Piece Set Armor All Custom Accessories 79924 Armor All Custom Accessories 79924 |
| 2004-2009 | Mazda | 2 | Mazda 2 Black Rubber Smart Fit Floor Mat 4 Piece Set Armor All Custom Accessories 79924 Armor All Custom Accessories 79924 |
| 2011-2014 | Mazda | 2 | Mazda 2 Black Rubber Smart Fit Floor Mat 4 Piece Set Armor All Custom Accessories 79924 Armor All Custom Accessories 79924 |
| 2004-2018 | Mazda | 3 | Mazda 3 Black Rubber Smart Fit Floor Mat 4 Piece Set Armor All Custom Accessories 79924 Armor All Custom Accessories 79924 |
| 2009-2010 | Mazda | 3 Sport | Mazda 3 Sport Black Rubber Smart Fit Floor Mat 4 Piece Set Armor All Custom Accessories 79924 Armor All Custom Accessories 79924 |
| 2012-2018 | Mazda | 3 Sport | Mazda 3 Sport Black Rubber Smart Fit Floor Mat 4 Piece Set Armor All Custom Accessories 79924 Armor All Custom Accessories 79924 |
| 1964-2003 | Mazda | 323 | Mazda 323 Black Rubber Smart Fit Floor Mat 4 Piece Set Armor All Custom Accessories 79924 Armor All Custom Accessories 79924 |
| 2006-2010 | Mazda | 5 | Mazda 5 Black Rubber Smart Fit Floor Mat 4 Piece Set Armor All Custom Accessories 79924 Armor All Custom Accessories 79924 |
| 2012-2017 | Mazda | 5 | Mazda 5 Black Rubber Smart Fit Floor Mat 4 Piece Set Armor All Custom Accessories 79924 Armor All Custom Accessories 79924 |
| 2003-2017 | Mazda | 6 | Mazda 6 Black Rubber Smart Fit Floor Mat 4 Piece Set Armor All Custom Accessories 79924 Armor All Custom Accessories 79924 |
| 1979-2002 | Mazda | 626 | Mazda 626 Black Rubber Smart Fit Floor Mat 4 Piece Set Armor All Custom Accessories 79924 Armor All Custom Accessories 79924 |
| 1972-1977 | Mazda | 808 | Mazda 808 Black Rubber Smart Fit Floor Mat 4 Piece Set Armor All Custom Accessories 79924 Armor All Custom Accessories 79924 |
| 1987-1995 | Mazda | 929 | Mazda 929 Black Rubber Smart Fit Floor Mat 4 Piece Set Armor All Custom Accessories 79924 Armor All Custom Accessories 79924 |
| 1986-1993 | Mazda | Apache | Mazda Apache Black Rubber Smart Fit Floor Mat 4 Piece Set Armor All Custom Accessories 79924 Armor All Custom Accessories 79924 |
| 2002-2003 | Mazda | Apache | Mazda Apache Black Rubber Smart Fit Floor Mat 4 Piece Set Armor All Custom Accessories 79924 Armor All Custom Accessories 79924 |
| 1977-1986 | Mazda | GLC | Mazda GLC Black Rubber Smart Fit Floor Mat 4 Piece Set Armor All Custom Accessories 79924 Armor All Custom Accessories 79924 |
| 1992-1996 | Mazda | MX-3 | Mazda MX-3 Black Rubber Smart Fit Floor Mat 4 Piece Set Armor All Custom Accessories 79924 Armor All Custom Accessories 79924 |
| 1976-1977 | Mazda | Mizer | Mazda Mizer Black Rubber Smart Fit Floor Mat 4 Piece Set Armor All Custom Accessories 79924 Armor All Custom Accessories 79924 |
| 1990-2003 | Mazda | Protege | Mazda Protege Black Rubber Smart Fit Floor Mat 4 Piece Set Armor All Custom Accessories 79924 Armor All Custom Accessories 79924 |
| 2014-2015 | Mercedes Benz | B Electric Drive | Mercedes Benz B Electric Drive Black Rubber Smart Fit Floor Mat 4 Piece Set Armor All Custom Accessories 79924 Armor All Custom Accessories 79924 |
| 2013-2016 | Mercedes Benz | B250 | Mercedes Benz B250 Black Rubber Smart Fit Floor Mat 4 Piece Set Armor All Custom Accessories 79924 Armor All Custom Accessories 79924 |
| 2016-2017 | Mercedes Benz | B250e | Mercedes Benz B250e Black Rubber Smart Fit Floor Mat 4 Piece Set Armor All Custom Accessories 79924 Armor All Custom Accessories 79924 |
| 2016 | Mercedes Benz | C450 AMG | Mercedes Benz C450 AMG Black Rubber Smart Fit Floor Mat 4 Piece Set Armor All Custom Accessories 79924 Armor All Custom Accessories 79924 |
| 2014-2018 | Mercedes Benz | CLS63 AMG S | Mercedes Benz CLS63 AMG S Black Rubber Smart Fit Floor Mat 4 Piece Set Armor All Custom Accessories 79924 Armor All Custom Accessories 79924 |
| 2016 | Mercedes Benz | GLA 180 | Mercedes Benz GLA 180 Black Rubber Smart Fit Floor Mat 4 Piece Set Armor All Custom Accessories 79924 Armor All Custom Accessories 79924 |
| 2014-2016 | Mercedes Benz | GLA 200 | Mercedes Benz GLA 200 Black Rubber Smart Fit Floor Mat 4 Piece Set Armor All Custom Accessories 79924 Armor All Custom Accessories 79924 |
| 2014-2017 | Mercedes Benz | GLA 250 | Mercedes Benz GLA 250 Black Rubber Smart Fit Floor Mat 4 Piece Set Armor All Custom Accessories 79924 Armor All Custom Accessories 79924 |
| 2014-2016 | Mercedes Benz | GLA 45 AMG | Mercedes Benz GLA 45 AMG Black Rubber Smart Fit Floor Mat 4 Piece Set Armor All Custom Accessories 79924 Armor All Custom Accessories 79924 |
| 1975-1980 | Mercury | Bobcat | Mercury Bobcat Black Rubber Smart Fit Floor Mat 4 Piece Set Armor All Custom Accessories 79924 Armor All Custom Accessories 79924 |
| 1967 | Mercury | Brougham | Mercury Brougham Black Rubber Smart Fit Floor Mat 4 Piece Set Armor All Custom Accessories 79924 Armor All Custom Accessories 79924 |
| 1969-1997 | Mercury | Brougham | Mercury Brougham Black Rubber Smart Fit Floor Mat 4 Piece Set Armor All Custom Accessories 79924 Armor All Custom Accessories 79924 |
| 1999-2007 | Mercury | Brougham | Mercury Brougham Black Rubber Smart Fit Floor Mat 4 Piece Set Armor All Custom Accessories 79924 Armor All Custom Accessories 79924 |
| 1966-1986 | Mercury | Capri | Mercury Capri Black Rubber Smart Fit Floor Mat 4 Piece Set Armor All Custom Accessories 79924 Armor All Custom Accessories 79924 |
| 1991-1994 | Mercury | Capri | Mercury Capri Black Rubber Smart Fit Floor Mat 4 Piece Set Armor All Custom Accessories 79924 Armor All Custom Accessories 79924 |
| 1969-1977 | Mercury | Capri II | Mercury Capri II Black Rubber Smart Fit Floor Mat 4 Piece Set Armor All Custom Accessories 79924 Armor All Custom Accessories 79924 |
| 1957-1991 | Mercury | Colony Park | Mercury Colony Park Black Rubber Smart Fit Floor Mat 4 Piece Set Armor All Custom Accessories 79924 Armor All Custom Accessories 79924 |
| 1957-1962 | Mercury | Commuter | Mercury Commuter Black Rubber Smart Fit Floor Mat 4 Piece Set Armor All Custom Accessories 79924 Armor All Custom Accessories 79924 |
| 1964-1968 | Mercury | Commuter | Mercury Commuter Black Rubber Smart Fit Floor Mat 4 Piece Set Armor All Custom Accessories 79924 Armor All Custom Accessories 79924 |
| 1967-1997 | Mercury | Cougar | Mercury Cougar Black Rubber Smart Fit Floor Mat 4 Piece Set Armor All Custom Accessories 79924 Armor All Custom Accessories 79924 |
| 1999-2002 | Mercury | Cougar | Mercury Cougar Black Rubber Smart Fit Floor Mat 4 Piece Set Armor All Custom Accessories 79924 Armor All Custom Accessories 79924 |
| 1959-1960 | Mercury | Country Cruiser | Mercury Country Cruiser Black Rubber Smart Fit Floor Mat 4 Piece Set Armor All Custom Accessories 79924 Armor All Custom Accessories 79924 |
| 1963 | Mercury | Country Cruiser | Mercury Country Cruiser Black Rubber Smart Fit Floor Mat 4 Piece Set Armor All Custom Accessories 79924 Armor All Custom Accessories 79924 |
| 1955-1956 | Mercury | Custom | Mercury Custom Black Rubber Smart Fit Floor Mat 4 Piece Set Armor All Custom Accessories 79924 Armor All Custom Accessories 79924 |
| 1975-2011 | Mercury | Grand Marquis | Mercury Grand Marquis Black Rubber Smart Fit Floor Mat 4 Piece Set Armor All Custom Accessories 79924 Armor All Custom Accessories 79924 |
| 1981-1987 | Mercury | Lynx | Mercury Lynx Black Rubber Smart Fit Floor Mat 4 Piece Set Armor All Custom Accessories 79924 Armor All Custom Accessories 79924 |
| 1963-1965 | Mercury | Marauder | Mercury Marauder Black Rubber Smart Fit Floor Mat 4 Piece Set Armor All Custom Accessories 79924 Armor All Custom Accessories 79924 |
| 1969-1970 | Mercury | Marauder | Mercury Marauder Black Rubber Smart Fit Floor Mat 4 Piece Set Armor All Custom Accessories 79924 Armor All Custom Accessories 79924 |
| 2003-2004 | Mercury | Marauder | Mercury Marauder Black Rubber Smart Fit Floor Mat 4 Piece Set Armor All Custom Accessories 79924 Armor All Custom Accessories 79924 |
| 1967-1986 | Mercury | Marquis | Mercury Marquis Black Rubber Smart Fit Floor Mat 4 Piece Set Armor All Custom Accessories 79924 Armor All Custom Accessories 79924 |
| 1989 | Mercury | Marquis | Mercury Marquis Black Rubber Smart Fit Floor Mat 4 Piece Set Armor All Custom Accessories 79924 Armor All Custom Accessories 79924 |
| 1956-1958 | Mercury | Medalist | Mercury Medalist Black Rubber Smart Fit Floor Mat 4 Piece Set Armor All Custom Accessories 79924 Armor All Custom Accessories 79924 |
| 1961-1963 | Mercury | Meteor | Mercury Meteor Black Rubber Smart Fit Floor Mat 4 Piece Set Armor All Custom Accessories 79924 Armor All Custom Accessories 79924 |
| 2006-2011 | Mercury | Milan | Mercury Milan Black Rubber Smart Fit Floor Mat 4 Piece Set Armor All Custom Accessories 79924 Armor All Custom Accessories 79924 |
| 1975-1980 | Mercury | Monarch | Mercury Monarch Black Rubber Smart Fit Floor Mat 4 Piece Set Armor All Custom Accessories 79924 Armor All Custom Accessories 79924 |
| 1955-1960 | Mercury | Montclair | Mercury Montclair Black Rubber Smart Fit Floor Mat 4 Piece Set Armor All Custom Accessories 79924 Armor All Custom Accessories 79924 |
| 1964-1968 | Mercury | Montclair | Mercury Montclair Black Rubber Smart Fit Floor Mat 4 Piece Set Armor All Custom Accessories 79924 Armor All Custom Accessories 79924 |
| 1968-1976 | Mercury | Montego | Mercury Montego Black Rubber Smart Fit Floor Mat 4 Piece Set Armor All Custom Accessories 79924 Armor All Custom Accessories 79924 |
| 2005-2007 | Mercury | Montego | Mercury Montego Black Rubber Smart Fit Floor Mat 4 Piece Set Armor All Custom Accessories 79924 Armor All Custom Accessories 79924 |
| 1952-1974 | Mercury | Monterey | Mercury Monterey Black Rubber Smart Fit Floor Mat 4 Piece Set Armor All Custom Accessories 79924 Armor All Custom Accessories 79924 |
| 2004-2007 | Mercury | Monterey | Mercury Monterey Black Rubber Smart Fit Floor Mat 4 Piece Set Armor All Custom Accessories 79924 Armor All Custom Accessories 79924 |
| 1995-2000 | Mercury | Mystique | Mercury Mystique Black Rubber Smart Fit Floor Mat 4 Piece Set Armor All Custom Accessories 79924 Armor All Custom Accessories 79924 |
| 1958-1960 | Mercury | Park Lane | Mercury Park Lane Black Rubber Smart Fit Floor Mat 4 Piece Set Armor All Custom Accessories 79924 Armor All Custom Accessories 79924 |
| 1964-1968 | Mercury | Park Lane | Mercury Park Lane Black Rubber Smart Fit Floor Mat 4 Piece Set Armor All Custom Accessories 79924 Armor All Custom Accessories 79924 |
| 1986-2005 | Mercury | Sable | Mercury Sable Black Rubber Smart Fit Floor Mat 4 Piece Set Armor All Custom Accessories 79924 Armor All Custom Accessories 79924 |
| 2008-2009 | Mercury | Sable | Mercury Sable Black Rubber Smart Fit Floor Mat 4 Piece Set Armor All Custom Accessories 79924 Armor All Custom Accessories 79924 |
| 1984-1994 | Mercury | Topaz | Mercury Topaz Black Rubber Smart Fit Floor Mat 4 Piece Set Armor All Custom Accessories 79924 Armor All Custom Accessories 79924 |
| 1987-1999 | Mercury | Tracer | Mercury Tracer Black Rubber Smart Fit Floor Mat 4 Piece Set Armor All Custom Accessories 79924 Armor All Custom Accessories 79924 |
| 1958 | Mercury | Turnpike Cruiser | Mercury Turnpike Cruiser Black Rubber Smart Fit Floor Mat 4 Piece Set Armor All Custom Accessories 79924 Armor All Custom Accessories 79924 |
| 1957-1958 | Mercury | Voyager | Mercury Voyager Black Rubber Smart Fit Floor Mat 4 Piece Set Armor All Custom Accessories 79924 Armor All Custom Accessories 79924 |
| 1978-1983 | Mercury | Zephyr | Mercury Zephyr Black Rubber Smart Fit Floor Mat 4 Piece Set Armor All Custom Accessories 79924 Armor All Custom Accessories 79924 |
| 1988-1989 | Merkur | Scorpio | Merkur Scorpio Black Rubber Smart Fit Floor Mat 4 Piece Set Armor All Custom Accessories 79924 Armor All Custom Accessories 79924 |
| 1985-1989 | Merkur | XR4Ti | Merkur XR4Ti Black Rubber Smart Fit Floor Mat 4 Piece Set Armor All Custom Accessories 79924 Armor All Custom Accessories 79924 |
| 2000-2018 | Mini | Cooper | Mini Cooper Black Rubber Smart Fit Floor Mat 4 Piece Set Armor All Custom Accessories 79924 Armor All Custom Accessories 79924 |
| 2008-2014 | Mini | Cooper Clubman | Mini Cooper Clubman Black Rubber Smart Fit Floor Mat 4 Piece Set Armor All Custom Accessories 79924 Armor All Custom Accessories 79924 |
| 2016-2018 | Mini | Cooper Clubman | Mini Cooper Clubman Black Rubber Smart Fit Floor Mat 4 Piece Set Armor All Custom Accessories 79924 Armor All Custom Accessories 79924 |
| 2011-2018 | Mini | Cooper Countryman | Mini Cooper Countryman Black Rubber Smart Fit Floor Mat 4 Piece Set Armor All Custom Accessories 79924 Armor All Custom Accessories 79924 |
| 2013-2016 | Mini | Cooper Paceman | Mini Cooper Paceman Black Rubber Smart Fit Floor Mat 4 Piece Set Armor All Custom Accessories 79924 Armor All Custom Accessories 79924 |
| 1983-1988 | Mitsubishi | Cordia | Mitsubishi Cordia Black Rubber Smart Fit Floor Mat 4 Piece Set Armor All Custom Accessories 79924 Armor All Custom Accessories 79924 |
| 1992-2004 | Mitsubishi | Diamante | Mitsubishi Diamante Black Rubber Smart Fit Floor Mat 4 Piece Set Armor All Custom Accessories 79924 Armor All Custom Accessories 79924 |
| 1990-2012 | Mitsubishi | Eclipse | Mitsubishi Eclipse Black Rubber Smart Fit Floor Mat 4 Piece Set Armor All Custom Accessories 79924 Armor All Custom Accessories 79924 |
| 1969-2012 | Mitsubishi | Galant | Mitsubishi Galant Black Rubber Smart Fit Floor Mat 4 Piece Set Armor All Custom Accessories 79924 Armor All Custom Accessories 79924 |
| 2002-2017 | Mitsubishi | Lancer | Mitsubishi Lancer Black Rubber Smart Fit Floor Mat 4 Piece Set Armor All Custom Accessories 79924 Armor All Custom Accessories 79924 |
| 1985-2002 | Mitsubishi | Mirage | Mitsubishi Mirage Black Rubber Smart Fit Floor Mat 4 Piece Set Armor All Custom Accessories 79924 Armor All Custom Accessories 79924 |
| 2014-2015 | Mitsubishi | Mirage | Mitsubishi Mirage Black Rubber Smart Fit Floor Mat 4 Piece Set Armor All Custom Accessories 79924 Armor All Custom Accessories 79924 |
| 2017-2018 | Mitsubishi | Mirage | Mitsubishi Mirage Black Rubber Smart Fit Floor Mat 4 Piece Set Armor All Custom Accessories 79924 Armor All Custom Accessories 79924 |
| 2017-2018 | Mitsubishi | Mirage G4 | Mitsubishi Mirage G4 Black Rubber Smart Fit Floor Mat 4 Piece Set Armor All Custom Accessories 79924 Armor All Custom Accessories 79924 |
| 1987-1994 | Mitsubishi | Precis | Mitsubishi Precis Black Rubber Smart Fit Floor Mat 4 Piece Set Armor All Custom Accessories 79924 Armor All Custom Accessories 79924 |
| 1989-1990 | Mitsubishi | Sigma | Mitsubishi Sigma Black Rubber Smart Fit Floor Mat 4 Piece Set Armor All Custom Accessories 79924 Armor All Custom Accessories 79924 |
| 1983-1987 | Mitsubishi | Tredia | Mitsubishi Tredia Black Rubber Smart Fit Floor Mat 4 Piece Set Armor All Custom Accessories 79924 Armor All Custom Accessories 79924 |
| 2012 | Mitsubishi | i-MiEV | Mitsubishi i-MiEV Black Rubber Smart Fit Floor Mat 4 Piece Set Armor All Custom Accessories 79924 Armor All Custom Accessories 79924 |
| 2014 | Mitsubishi | i-MiEV | Mitsubishi i-MiEV Black Rubber Smart Fit Floor Mat 4 Piece Set Armor All Custom Accessories 79924 Armor All Custom Accessories 79924 |
| 2016 | Mitsubishi | i-MiEV | Mitsubishi i-MiEV Black Rubber Smart Fit Floor Mat 4 Piece Set Armor All Custom Accessories 79924 Armor All Custom Accessories 79924 |
| 1977-1998 | Nissan | 200SX | Nissan 200SX Black Rubber Smart Fit Floor Mat 4 Piece Set Armor All Custom Accessories 79924 Armor All Custom Accessories 79924 |
| 1995-2005 | Nissan | Almera | Nissan Almera Black Rubber Smart Fit Floor Mat 4 Piece Set Armor All Custom Accessories 79924 Armor All Custom Accessories 79924 |
| 1993-2018 | Nissan | Altima | Nissan Altima Black Rubber Smart Fit Floor Mat 4 Piece Set Armor All Custom Accessories 79924 Armor All Custom Accessories 79924 |
| 2011-2018 | Nissan | Leaf | Nissan Leaf Black Rubber Smart Fit Floor Mat 4 Piece Set Armor All Custom Accessories 79924 Armor All Custom Accessories 79924 |
| 1980-2014 | Nissan | Maxima | Nissan Maxima Black Rubber Smart Fit Floor Mat 4 Piece Set Armor All Custom Accessories 79924 Armor All Custom Accessories 79924 |
| 2016-2018 | Nissan | Maxima | Nissan Maxima Black Rubber Smart Fit Floor Mat 4 Piece Set Armor All Custom Accessories 79924 Armor All Custom Accessories 79924 |
| 2015-2017 | Nissan | Micra | Nissan Micra Black Rubber Smart Fit Floor Mat 4 Piece Set Armor All Custom Accessories 79924 Armor All Custom Accessories 79924 |
| 1993-2002 | Nissan | Primera | Nissan Primera Black Rubber Smart Fit Floor Mat 4 Piece Set Armor All Custom Accessories 79924 Armor All Custom Accessories 79924 |
| 1983-1990 | Nissan | Pulsar | Nissan Pulsar Black Rubber Smart Fit Floor Mat 4 Piece Set Armor All Custom Accessories 79924 Armor All Custom Accessories 79924 |
| 1982-2018 | Nissan | Sentra | Nissan Sentra Black Rubber Smart Fit Floor Mat 4 Piece Set Armor All Custom Accessories 79924 Armor All Custom Accessories 79924 |
| 1982-1992 | Nissan | Stanza | Nissan Stanza Black Rubber Smart Fit Floor Mat 4 Piece Set Armor All Custom Accessories 79924 Armor All Custom Accessories 79924 |
| 2014-2018 | Nissan | Versa Note | Nissan Versa Note Black Rubber Smart Fit Floor Mat 4 Piece Set Armor All Custom Accessories 79924 Armor All Custom Accessories 79924 |
| 1949-1999 | Oldsmobile | 88 | Olds 88 Black Rubber Smart Fit Floor Mat 4 Piece Set Armor All Custom Accessories 79924 Armor All Custom Accessories 79924 |
| 1941-1996 | Oldsmobile | 98 | Olds 98 Black Rubber Smart Fit Floor Mat 4 Piece Set Armor All Custom Accessories 79924 Armor All Custom Accessories 79924 |
| 1992-1998 | Oldsmobile | Achieva | Olds Achieva Black Rubber Smart Fit Floor Mat 4 Piece Set Armor All Custom Accessories 79924 Armor All Custom Accessories 79924 |
| 1999-2004 | Oldsmobile | Alero | Olds Alero Black Rubber Smart Fit Floor Mat 4 Piece Set Armor All Custom Accessories 79924 Armor All Custom Accessories 79924 |
| 1995-1999 | Oldsmobile | Aurora | Olds Aurora Black Rubber Smart Fit Floor Mat 4 Piece Set Armor All Custom Accessories 79924 Armor All Custom Accessories 79924 |
| 2001-2003 | Oldsmobile | Aurora | Olds Aurora Black Rubber Smart Fit Floor Mat 4 Piece Set Armor All Custom Accessories 79924 Armor All Custom Accessories 79924 |
| 1969-1987 | Oldsmobile | Calais | Olds Calais Black Rubber Smart Fit Floor Mat 4 Piece Set Armor All Custom Accessories 79924 Armor All Custom Accessories 79924 |
| 1971-1992 | Oldsmobile | Custom Cruiser | Olds Custom Cruiser Black Rubber Smart Fit Floor Mat 4 Piece Set Armor All Custom Accessories 79924 Armor All Custom Accessories 79924 |
| 1961-1999 | Oldsmobile | Cutlass | Olds Cutlass Black Rubber Smart Fit Floor Mat 4 Piece Set Armor All Custom Accessories 79924 Armor All Custom Accessories 79924 |
| 1978-1991 | Oldsmobile | Cutlass Calais | Olds Cutlass Calais Black Rubber Smart Fit Floor Mat 4 Piece Set Armor All Custom Accessories 79924 Armor All Custom Accessories 79924 |
| 1982-1996 | Oldsmobile | Cutlass Ciera | Olds Cutlass Ciera Black Rubber Smart Fit Floor Mat 4 Piece Set Armor All Custom Accessories 79924 Armor All Custom Accessories 79924 |
| 1972-1996 | Oldsmobile | Cutlass Cruiser | Olds Cutlass Cruiser Black Rubber Smart Fit Floor Mat 4 Piece Set Armor All Custom Accessories 79924 Armor All Custom Accessories 79924 |
| 1975-1980 | Oldsmobile | Cutlass Salon | Olds Cutlass Salon Black Rubber Smart Fit Floor Mat 4 Piece Set Armor All Custom Accessories 79924 Armor All Custom Accessories 79924 |
| 1985-1987 | Oldsmobile | Cutlass Salon | Olds Cutlass Salon Black Rubber Smart Fit Floor Mat 4 Piece Set Armor All Custom Accessories 79924 Armor All Custom Accessories 79924 |
| 1964-1999 | Oldsmobile | Cutlass Supreme | Olds Cutlass Supreme Black Rubber Smart Fit Floor Mat 4 Piece Set Armor All Custom Accessories 79924 Armor All Custom Accessories 79924 |
| 1960-1991 | Oldsmobile | Delmont 88 | Olds Delmont 88 Black Rubber Smart Fit Floor Mat 4 Piece Set Armor All Custom Accessories 79924 Armor All Custom Accessories 79924 |
| 1965-1991 | Oldsmobile | Delta 88 | Olds Delta 88 Black Rubber Smart Fit Floor Mat 4 Piece Set Armor All Custom Accessories 79924 Armor All Custom Accessories 79924 |
| 1948-1949 | Oldsmobile | Dynamic | Olds Dynamic Black Rubber Smart Fit Floor Mat 4 Piece Set Armor All Custom Accessories 79924 Armor All Custom Accessories 79924 |
| 1958-1968 | Oldsmobile | Dynamic | Olds Dynamic Black Rubber Smart Fit Floor Mat 4 Piece Set Armor All Custom Accessories 79924 Armor All Custom Accessories 79924 |
| 1961-1972 | Oldsmobile | F85 | Olds F85 Black Rubber Smart Fit Floor Mat 4 Piece Set Armor All Custom Accessories 79924 Armor All Custom Accessories 79924 |
| 1982-1988 | Oldsmobile | Firenza | Olds Firenza Black Rubber Smart Fit Floor Mat 4 Piece Set Armor All Custom Accessories 79924 Armor All Custom Accessories 79924 |
| 1998-2002 | Oldsmobile | Intrigue | Olds Intrigue Black Rubber Smart Fit Floor Mat 4 Piece Set Armor All Custom Accessories 79924 Armor All Custom Accessories 79924 |
| 1962-1970 | Oldsmobile | Jetstar 88 | Olds Jetstar 88 Black Rubber Smart Fit Floor Mat 4 Piece Set Armor All Custom Accessories 79924 Armor All Custom Accessories 79924 |
| 1975-1979 | Oldsmobile | Jetstar 88 | Olds Jetstar 88 Black Rubber Smart Fit Floor Mat 4 Piece Set Armor All Custom Accessories 79924 Armor All Custom Accessories 79924 |
| 1996-1999 | Oldsmobile | LSS | Olds LSS Black Rubber Smart Fit Floor Mat 4 Piece Set Armor All Custom Accessories 79924 Armor All Custom Accessories 79924 |
| 1973-1984 | Oldsmobile | Omega | Olds Omega Black Rubber Smart Fit Floor Mat 4 Piece Set Armor All Custom Accessories 79924 Armor All Custom Accessories 79924 |
| 1997-1998 | Oldsmobile | Regency | Olds Regency Black Rubber Smart Fit Floor Mat 4 Piece Set Armor All Custom Accessories 79924 Armor All Custom Accessories 79924 |
| 1960-1966 | Oldsmobile | Starfire | Olds Starfire Black Rubber Smart Fit Floor Mat 4 Piece Set Armor All Custom Accessories 79924 Armor All Custom Accessories 79924 |
| 1974-1980 | Oldsmobile | Starfire | Olds Starfire Black Rubber Smart Fit Floor Mat 4 Piece Set Armor All Custom Accessories 79924 Armor All Custom Accessories 79924 |
| 1966-1992 | Oldsmobile | Toronado | Olds Toronado Black Rubber Smart Fit Floor Mat 4 Piece Set Armor All Custom Accessories 79924 Armor All Custom Accessories 79924 |
| 1983-1991 | Oldsmobile | Touring Sedan | Olds Touring Sedan Black Rubber Smart Fit Floor Mat 4 Piece Set Armor All Custom Accessories 79924 Armor All Custom Accessories 79924 |
| 1964-1977 | Oldsmobile | Vista Cruiser | Olds Vista Cruiser Black Rubber Smart Fit Floor Mat 4 Piece Set Armor All Custom Accessories 79924 Armor All Custom Accessories 79924 |
| 1971-1975 | Opel | 1900 | Opel 1900 Black Rubber Smart Fit Floor Mat 4 Piece Set Armor All Custom Accessories 79924 Armor All Custom Accessories 79924 |
| 1964-1972 | Opel | Kadett | Opel Kadett Black Rubber Smart Fit Floor Mat 4 Piece Set Armor All Custom Accessories 79924 Armor All Custom Accessories 79924 |
| 1989-1991 | Peugeot | 405 | Peugeot 405 Black Rubber Smart Fit Floor Mat 4 Piece Set Armor All Custom Accessories 79924 Armor All Custom Accessories 79924 |
| 1997-1999 | Peugeot | 405 | Peugeot 405 Black Rubber Smart Fit Floor Mat 4 Piece Set Armor All Custom Accessories 79924 Armor All Custom Accessories 79924 |
| 1979-1992 | Peugeot | 505 | Peugeot 505 Black Rubber Smart Fit Floor Mat 4 Piece Set Armor All Custom Accessories 79924 Armor All Custom Accessories 79924 |
| 1989-1995 | Plymouth | Acclaim | Plymouth Acclaim Black Rubber Smart Fit Floor Mat 4 Piece Set Armor All Custom Accessories 79924 Armor All Custom Accessories 79924 |
| 1976-1980 | Plymouth | Arrow | Plymouth Arrow Black Rubber Smart Fit Floor Mat 4 Piece Set Armor All Custom Accessories 79924 Armor All Custom Accessories 79924 |
| 1954-1970 | Plymouth | Belvedere | Plymouth Belvedere Black Rubber Smart Fit Floor Mat 4 Piece Set Armor All Custom Accessories 79924 Armor All Custom Accessories 79924 |
| 1992-2000 | Plymouth | Breeze | Plymouth Breeze Black Rubber Smart Fit Floor Mat 4 Piece Set Armor All Custom Accessories 79924 Armor All Custom Accessories 79924 |
| 1951-1953 | Plymouth | Cambridge | Plymouth Cambridge Black Rubber Smart Fit Floor Mat 4 Piece Set Armor All Custom Accessories 79924 Armor All Custom Accessories 79924 |
| 1977-1989 | Plymouth | Caravelle | Plymouth Caravelle Black Rubber Smart Fit Floor Mat 4 Piece Set Armor All Custom Accessories 79924 Armor All Custom Accessories 79924 |
| 1978-1987 | Plymouth | Champ | Plymouth Champ Black Rubber Smart Fit Floor Mat 4 Piece Set Armor All Custom Accessories 79924 Armor All Custom Accessories 79924 |
| 2000-2002 | Plymouth | Champ | Plymouth Champ Black Rubber Smart Fit Floor Mat 4 Piece Set Armor All Custom Accessories 79924 Armor All Custom Accessories 79924 |
| 1971-1994 | Plymouth | Colt | Plymouth Colt Black Rubber Smart Fit Floor Mat 4 Piece Set Armor All Custom Accessories 79924 Armor All Custom Accessories 79924 |
| 1951-1952 | Plymouth | Concord | Plymouth Concord Black Rubber Smart Fit Floor Mat 4 Piece Set Armor All Custom Accessories 79924 Armor All Custom Accessories 79924 |
| 1978-1983 | Plymouth | Concord | Plymouth Concord Black Rubber Smart Fit Floor Mat 4 Piece Set Armor All Custom Accessories 79924 Armor All Custom Accessories 79924 |
| 1993-1997 | Plymouth | Concord | Plymouth Concord Black Rubber Smart Fit Floor Mat 4 Piece Set Armor All Custom Accessories 79924 Armor All Custom Accessories 79924 |
| 1951-1953 | Plymouth | Cranbrook | Plymouth Cranbrook Black Rubber Smart Fit Floor Mat 4 Piece Set Armor All Custom Accessories 79924 Armor All Custom Accessories 79924 |
| 1971-1973 | Plymouth | Cricket | Plymouth Cricket Black Rubber Smart Fit Floor Mat 4 Piece Set Armor All Custom Accessories 79924 Armor All Custom Accessories 79924 |
| 1960-1961 | Plymouth | Custom | Plymouth Custom Black Rubber Smart Fit Floor Mat 4 Piece Set Armor All Custom Accessories 79924 Armor All Custom Accessories 79924 |
| 1946-1950 | Plymouth | Deluxe | Plymouth Deluxe Black Rubber Smart Fit Floor Mat 4 Piece Set Armor All Custom Accessories 79924 Armor All Custom Accessories 79924 |
| 1963 | Plymouth | Duster | Plymouth Duster Black Rubber Smart Fit Floor Mat 4 Piece Set Armor All Custom Accessories 79924 Armor All Custom Accessories 79924 |
| 1970-1976 | Plymouth | Duster | Plymouth Duster Black Rubber Smart Fit Floor Mat 4 Piece Set Armor All Custom Accessories 79924 Armor All Custom Accessories 79924 |
| 1956-1978 | Plymouth | Fury | Plymouth Fury Black Rubber Smart Fit Floor Mat 4 Piece Set Armor All Custom Accessories 79924 Armor All Custom Accessories 79924 |
| 1975-1977 | Plymouth | Gran Fury | Plymouth Gran Fury Black Rubber Smart Fit Floor Mat 4 Piece Set Armor All Custom Accessories 79924 Armor All Custom Accessories 79924 |
| 1980-1989 | Plymouth | Gran Fury | Plymouth Gran Fury Black Rubber Smart Fit Floor Mat 4 Piece Set Armor All Custom Accessories 79924 Armor All Custom Accessories 79924 |
| 1978-1990 | Plymouth | Horizon | Plymouth Horizon Black Rubber Smart Fit Floor Mat 4 Piece Set Armor All Custom Accessories 79924 Armor All Custom Accessories 79924 |
| 1995-2001 | Plymouth | Neon | Plymouth Neon Black Rubber Smart Fit Floor Mat 4 Piece Set Armor All Custom Accessories 79924 Armor All Custom Accessories 79924 |
| 1954-1958 | Plymouth | Plaza | Plymouth Plaza Black Rubber Smart Fit Floor Mat 4 Piece Set Armor All Custom Accessories 79924 Armor All Custom Accessories 79924 |
| 1981-1989 | Plymouth | Reliant | Plymouth Reliant Black Rubber Smart Fit Floor Mat 4 Piece Set Armor All Custom Accessories 79924 Armor All Custom Accessories 79924 |
| 1978-1983 | Plymouth | Sapporo | Plymouth Sapporo Black Rubber Smart Fit Floor Mat 4 Piece Set Armor All Custom Accessories 79924 Armor All Custom Accessories 79924 |
| 1965-1974 | Plymouth | Satellite | Plymouth Satellite Black Rubber Smart Fit Floor Mat 4 Piece Set Armor All Custom Accessories 79924 Armor All Custom Accessories 79924 |
| 1954-1964 | Plymouth | Savoy | Plymouth Savoy Black Rubber Smart Fit Floor Mat 4 Piece Set Armor All Custom Accessories 79924 Armor All Custom Accessories 79924 |
| 1971-1976 | Plymouth | Scamp | Plymouth Scamp Black Rubber Smart Fit Floor Mat 4 Piece Set Armor All Custom Accessories 79924 Armor All Custom Accessories 79924 |
| 1983 | Plymouth | Scamp | Plymouth Scamp Black Rubber Smart Fit Floor Mat 4 Piece Set Armor All Custom Accessories 79924 Armor All Custom Accessories 79924 |
| 1949-1950 | Plymouth | Special Deluxe | Plymouth Special Deluxe Black Rubber Smart Fit Floor Mat 4 Piece Set Armor All Custom Accessories 79924 Armor All Custom Accessories 79924 |
| 2001-2005 | Plymouth | Special Deluxe | Plymouth Special Deluxe Black Rubber Smart Fit Floor Mat 4 Piece Set Armor All Custom Accessories 79924 Armor All Custom Accessories 79924 |
| 1960-1961 | Plymouth | Sport Wagon | Plymouth Sport Wagon Black Rubber Smart Fit Floor Mat 4 Piece Set Armor All Custom Accessories 79924 Armor All Custom Accessories 79924 |
| 1949-1956 | Plymouth | Suburban | Plymouth Suburban Black Rubber Smart Fit Floor Mat 4 Piece Set Armor All Custom Accessories 79924 Armor All Custom Accessories 79924 |
| 1960-1961 | Plymouth | Suburban | Plymouth Suburban Black Rubber Smart Fit Floor Mat 4 Piece Set Armor All Custom Accessories 79924 Armor All Custom Accessories 79924 |
| 1972 | Plymouth | Suburban | Plymouth Suburban Black Rubber Smart Fit Floor Mat 4 Piece Set Armor All Custom Accessories 79924 Armor All Custom Accessories 79924 |
| 1987-1994 | Plymouth | Sundance | Plymouth Sundance Black Rubber Smart Fit Floor Mat 4 Piece Set Armor All Custom Accessories 79924 Armor All Custom Accessories 79924 |
| 1979-1987 | Plymouth | Turismo | Plymouth Turismo Black Rubber Smart Fit Floor Mat 4 Piece Set Armor All Custom Accessories 79924 Armor All Custom Accessories 79924 |
| 1966-1969 | Plymouth | VIP | Plymouth VIP Black Rubber Smart Fit Floor Mat 4 Piece Set Armor All Custom Accessories 79924 Armor All Custom Accessories 79924 |
| 1960-1976 | Plymouth | Valiant | Plymouth Valiant Black Rubber Smart Fit Floor Mat 4 Piece Set Armor All Custom Accessories 79924 Armor All Custom Accessories 79924 |
| 1976-1980 | Plymouth | Volare | Plymouth Volare Black Rubber Smart Fit Floor Mat 4 Piece Set Armor All Custom Accessories 79924 Armor All Custom Accessories 79924 |
| 1983-1984 | Pontiac | 2000 | Pontiac 2000 Black Rubber Smart Fit Floor Mat 4 Piece Set Armor All Custom Accessories 79924 Armor All Custom Accessories 79924 |
| 1982-1991 | Pontiac | 6000 | Pontiac 6000 Black Rubber Smart Fit Floor Mat 4 Piece Set Armor All Custom Accessories 79924 Armor All Custom Accessories 79924 |
| 1962-1971 | Pontiac | Acadian | Pontiac Acadian Black Rubber Smart Fit Floor Mat 4 Piece Set Armor All Custom Accessories 79924 Armor All Custom Accessories 79924 |
| 1976-1987 | Pontiac | Acadian | Pontiac Acadian Black Rubber Smart Fit Floor Mat 4 Piece Set Armor All Custom Accessories 79924 Armor All Custom Accessories 79924 |
| 1970-1981 | Pontiac | Astre | Pontiac Astre Black Rubber Smart Fit Floor Mat 4 Piece Set Armor All Custom Accessories 79924 Armor All Custom Accessories 79924 |
| 2001-2005 | Pontiac | Astre | Pontiac Astre Black Rubber Smart Fit Floor Mat 4 Piece Set Armor All Custom Accessories 79924 Armor All Custom Accessories 79924 |
| 2008 | Pontiac | Astre | Pontiac Astre Black Rubber Smart Fit Floor Mat 4 Piece Set Armor All Custom Accessories 79924 Armor All Custom Accessories 79924 |
| 1957-2005 | Pontiac | Bonneville | Pontiac Bonneville Black Rubber Smart Fit Floor Mat 4 Piece Set Armor All Custom Accessories 79924 Armor All Custom Accessories 79924 |
| 1959-1981 | Pontiac | Catalina | Pontiac Catalina Black Rubber Smart Fit Floor Mat 4 Piece Set Armor All Custom Accessories 79924 Armor All Custom Accessories 79924 |
| 1949-1958 | Pontiac | Chieftain | Pontiac Chieftain Black Rubber Smart Fit Floor Mat 4 Piece Set Armor All Custom Accessories 79924 Armor All Custom Accessories 79924 |
| 1962-1981 | Pontiac | Executive | Pontiac Executive Black Rubber Smart Fit Floor Mat 4 Piece Set Armor All Custom Accessories 79924 Armor All Custom Accessories 79924 |
| 1985-2001 | Pontiac | Firefly | Pontiac Firefly Black Rubber Smart Fit Floor Mat 4 Piece Set Armor All Custom Accessories 79924 Armor All Custom Accessories 79924 |
| 2007-2010 | Pontiac | G3 | Pontiac G3 Black Rubber Smart Fit Floor Mat 4 Piece Set Armor All Custom Accessories 79924 Armor All Custom Accessories 79924 |
| 2006-2010 | Pontiac | G5 | Pontiac G5 Black Rubber Smart Fit Floor Mat 4 Piece Set Armor All Custom Accessories 79924 Armor All Custom Accessories 79924 |
| 2005-2010 | Pontiac | G6 | Pontiac G6 Black Rubber Smart Fit Floor Mat 4 Piece Set Armor All Custom Accessories 79924 Armor All Custom Accessories 79924 |
| 2008-2009 | Pontiac | G8 | Pontiac G8 Black Rubber Smart Fit Floor Mat 4 Piece Set Armor All Custom Accessories 79924 Armor All Custom Accessories 79924 |
| 1971-1975 | Pontiac | Grand Am | Pontiac Grand Am Black Rubber Smart Fit Floor Mat 4 Piece Set Armor All Custom Accessories 79924 Armor All Custom Accessories 79924 |
| 1978-1980 | Pontiac | Grand Am | Pontiac Grand Am Black Rubber Smart Fit Floor Mat 4 Piece Set Armor All Custom Accessories 79924 Armor All Custom Accessories 79924 |
| 1985-2005 | Pontiac | Grand Am | Pontiac Grand Am Black Rubber Smart Fit Floor Mat 4 Piece Set Armor All Custom Accessories 79924 Armor All Custom Accessories 79924 |
| 1975-1983 | Pontiac | Grand LeMans | Pontiac Grand LeMans Black Rubber Smart Fit Floor Mat 4 Piece Set Armor All Custom Accessories 79924 Armor All Custom Accessories 79924 |
| 1962-2008 | Pontiac | Grand Prix | Pontiac Grand Prix Black Rubber Smart Fit Floor Mat 4 Piece Set Armor All Custom Accessories 79924 Armor All Custom Accessories 79924 |
| 1971-1978 | Pontiac | Grand Safari | Pontiac Grand Safari Black Rubber Smart Fit Floor Mat 4 Piece Set Armor All Custom Accessories 79924 Armor All Custom Accessories 79924 |
| 1966-1984 | Pontiac | Grandville | Pontiac Grandville Black Rubber Smart Fit Floor Mat 4 Piece Set Armor All Custom Accessories 79924 Armor All Custom Accessories 79924 |
| 1982 | Pontiac | J2000 | Pontiac J2000 Black Rubber Smart Fit Floor Mat 4 Piece Set Armor All Custom Accessories 79924 Armor All Custom Accessories 79924 |
| 1958-1959 | Pontiac | Laurentian | Pontiac Laurentian Black Rubber Smart Fit Floor Mat 4 Piece Set Armor All Custom Accessories 79924 Armor All Custom Accessories 79924 |
| 1971-1984 | Pontiac | Laurentian | Pontiac Laurentian Black Rubber Smart Fit Floor Mat 4 Piece Set Armor All Custom Accessories 79924 Armor All Custom Accessories 79924 |
| 1963-1993 | Pontiac | LeMans | Pontiac LeMans Black Rubber Smart Fit Floor Mat 4 Piece Set Armor All Custom Accessories 79924 Armor All Custom Accessories 79924 |
| 1988-1991 | Pontiac | Optima | Pontiac Optima Black Rubber Smart Fit Floor Mat 4 Piece Set Armor All Custom Accessories 79924 Armor All Custom Accessories 79924 |
| 1983-1986 | Pontiac | Parisienne | Pontiac Parisienne Black Rubber Smart Fit Floor Mat 4 Piece Set Armor All Custom Accessories 79924 Armor All Custom Accessories 79924 |
| 1977-1984 | Pontiac | Phoenix | Pontiac Phoenix Black Rubber Smart Fit Floor Mat 4 Piece Set Armor All Custom Accessories 79924 Armor All Custom Accessories 79924 |
| 2005-2006 | Pontiac | Pursuit | Pontiac Pursuit Black Rubber Smart Fit Floor Mat 4 Piece Set Armor All Custom Accessories 79924 Armor All Custom Accessories 79924 |
| 1955 | Pontiac | Safari | Pontiac Safari Black Rubber Smart Fit Floor Mat 4 Piece Set Armor All Custom Accessories 79924 Armor All Custom Accessories 79924 |
| 1958-1970 | Pontiac | Safari | Pontiac Safari Black Rubber Smart Fit Floor Mat 4 Piece Set Armor All Custom Accessories 79924 Armor All Custom Accessories 79924 |
| 1976 | Pontiac | Safari | Pontiac Safari Black Rubber Smart Fit Floor Mat 4 Piece Set Armor All Custom Accessories 79924 Armor All Custom Accessories 79924 |
| 1987-1989 | Pontiac | Safari | Pontiac Safari Black Rubber Smart Fit Floor Mat 4 Piece Set Armor All Custom Accessories 79924 Armor All Custom Accessories 79924 |
| 1954-1966 | Pontiac | Star Chief | Pontiac Star Chief Black Rubber Smart Fit Floor Mat 4 Piece Set Armor All Custom Accessories 79924 Armor All Custom Accessories 79924 |
| 1942-1951 | Pontiac | Streamliner | Pontiac Streamliner Black Rubber Smart Fit Floor Mat 4 Piece Set Armor All Custom Accessories 79924 Armor All Custom Accessories 79924 |
| 1994-1997 | Pontiac | SunRunner | Pontiac SunRunner Black Rubber Smart Fit Floor Mat 4 Piece Set Armor All Custom Accessories 79924 Armor All Custom Accessories 79924 |
| 1976-1980 | Pontiac | Sunbird | Pontiac Sunbird Black Rubber Smart Fit Floor Mat 4 Piece Set Armor All Custom Accessories 79924 Armor All Custom Accessories 79924 |
| 1985-1994 | Pontiac | Sunbird | Pontiac Sunbird Black Rubber Smart Fit Floor Mat 4 Piece Set Armor All Custom Accessories 79924 Armor All Custom Accessories 79924 |
| 1985-1988 | Pontiac | Sunburst | Pontiac Sunburst Black Rubber Smart Fit Floor Mat 4 Piece Set Armor All Custom Accessories 79924 Armor All Custom Accessories 79924 |
| 1995-2005 | Pontiac | Sunfire | Pontiac Sunfire Black Rubber Smart Fit Floor Mat 4 Piece Set Armor All Custom Accessories 79924 Armor All Custom Accessories 79924 |
| 1957-1958 | Pontiac | Super Chief | Pontiac Super Chief Black Rubber Smart Fit Floor Mat 4 Piece Set Armor All Custom Accessories 79924 Armor All Custom Accessories 79924 |
| 1981-1987 | Pontiac | T1000 | Pontiac T1000 Black Rubber Smart Fit Floor Mat 4 Piece Set Armor All Custom Accessories 79924 Armor All Custom Accessories 79924 |
| 1961-1970 | Pontiac | Tempest | Pontiac Tempest Black Rubber Smart Fit Floor Mat 4 Piece Set Armor All Custom Accessories 79924 Armor All Custom Accessories 79924 |
| 1940-1942 | Pontiac | Torpedo | Pontiac Torpedo Black Rubber Smart Fit Floor Mat 4 Piece Set Armor All Custom Accessories 79924 Armor All Custom Accessories 79924 |
| 1946-1953 | Pontiac | Torpedo | Pontiac Torpedo Black Rubber Smart Fit Floor Mat 4 Piece Set Armor All Custom Accessories 79924 Armor All Custom Accessories 79924 |
| 1960-1961 | Pontiac | Ventura | Pontiac Ventura Black Rubber Smart Fit Floor Mat 4 Piece Set Armor All Custom Accessories 79924 Armor All Custom Accessories 79924 |
| 1966-1969 | Pontiac | Ventura | Pontiac Ventura Black Rubber Smart Fit Floor Mat 4 Piece Set Armor All Custom Accessories 79924 Armor All Custom Accessories 79924 |
| 1973-1979 | Pontiac | Ventura | Pontiac Ventura Black Rubber Smart Fit Floor Mat 4 Piece Set Armor All Custom Accessories 79924 Armor All Custom Accessories 79924 |
| 1971-1972 | Pontiac | Ventura II | Pontiac Ventura II Black Rubber Smart Fit Floor Mat 4 Piece Set Armor All Custom Accessories 79924 Armor All Custom Accessories 79924 |
| 2003-2010 | Pontiac | Vibe | Pontiac Vibe Black Rubber Smart Fit Floor Mat 4 Piece Set Armor All Custom Accessories 79924 Armor All Custom Accessories 79924 |
| 2005-2009 | Pontiac | Wave | Pontiac Wave Black Rubber Smart Fit Floor Mat 4 Piece Set Armor All Custom Accessories 79924 Armor All Custom Accessories 79924 |
| 1983-1987 | Renault | Alliance | Renault Alliance Black Rubber Smart Fit Floor Mat 4 Piece Set Armor All Custom Accessories 79924 Armor All Custom Accessories 79924 |
| 1983-1987 | Renault | Encore | Renault Encore Black Rubber Smart Fit Floor Mat 4 Piece Set Armor All Custom Accessories 79924 Armor All Custom Accessories 79924 |
| 1976-1979 | Renault | Gordini | Renault Gordini Black Rubber Smart Fit Floor Mat 4 Piece Set Armor All Custom Accessories 79924 Armor All Custom Accessories 79924 |
| 1976-1985 | Renault | Le Car | Renault Le Car Black Rubber Smart Fit Floor Mat 4 Piece Set Armor All Custom Accessories 79924 Armor All Custom Accessories 79924 |
| 1975-1986 | Renault | R5 | Renault R5 Black Rubber Smart Fit Floor Mat 4 Piece Set Armor All Custom Accessories 79924 Armor All Custom Accessories 79924 |
| 2008 | Renault | R5 | Renault R5 Black Rubber Smart Fit Floor Mat 4 Piece Set Armor All Custom Accessories 79924 Armor All Custom Accessories 79924 |
| 1999-2011 | Saab | 9-3 | Saab 9-3 Black Rubber Smart Fit Floor Mat 4 Piece Set Armor All Custom Accessories 79924 Armor All Custom Accessories 79924 |
| 2010-2011 | Saab | 9-3X | Saab 9-3X Black Rubber Smart Fit Floor Mat 4 Piece Set Armor All Custom Accessories 79924 Armor All Custom Accessories 79924 |
| 2011 | Saab | 9-4X | Saab 9-4X Black Rubber Smart Fit Floor Mat 4 Piece Set Armor All Custom Accessories 79924 Armor All Custom Accessories 79924 |
| 1999-2011 | Saab | 9-5 | Saab 9-5 Black Rubber Smart Fit Floor Mat 4 Piece Set Armor All Custom Accessories 79924 Armor All Custom Accessories 79924 |
| 1986-1998 | Saab | 9000 | Saab 9000 Black Rubber Smart Fit Floor Mat 4 Piece Set Armor All Custom Accessories 79924 Armor All Custom Accessories 79924 |
| 1950-1955 | Saab | 92 | Saab 92 Black Rubber Smart Fit Floor Mat 4 Piece Set Armor All Custom Accessories 79924 Armor All Custom Accessories 79924 |
| 1959-1973 | Saab | 95 | Saab 95 Black Rubber Smart Fit Floor Mat 4 Piece Set Armor All Custom Accessories 79924 Armor All Custom Accessories 79924 |
| 1961-1973 | Saab | 96 | Saab 96 Black Rubber Smart Fit Floor Mat 4 Piece Set Armor All Custom Accessories 79924 Armor All Custom Accessories 79924 |
| 1969-1980 | Saab | 99 | Saab 99 Black Rubber Smart Fit Floor Mat 4 Piece Set Armor All Custom Accessories 79924 Armor All Custom Accessories 79924 |
| 2008-2009 | Saturn | Astra | Saturn Astra Black Rubber Smart Fit Floor Mat 4 Piece Set Armor All Custom Accessories 79924 Armor All Custom Accessories 79924 |
| 2007-2009 | Saturn | Aura | Saturn Aura Black Rubber Smart Fit Floor Mat 4 Piece Set Armor All Custom Accessories 79924 Armor All Custom Accessories 79924 |
| 2003-2007 | Saturn | Ion | Saturn Ion Black Rubber Smart Fit Floor Mat 4 Piece Set Armor All Custom Accessories 79924 Armor All Custom Accessories 79924 |
| 2001-2002 | Saturn | L100 | Saturn L100 Black Rubber Smart Fit Floor Mat 4 Piece Set Armor All Custom Accessories 79924 Armor All Custom Accessories 79924 |
| 2001-2003 | Saturn | L200 | Saturn L200 Black Rubber Smart Fit Floor Mat 4 Piece Set Armor All Custom Accessories 79924 Armor All Custom Accessories 79924 |
| 2000 | Saturn | LS | Saturn LS Black Rubber Smart Fit Floor Mat 4 Piece Set Armor All Custom Accessories 79924 Armor All Custom Accessories 79924 |
| 2000 | Saturn | LS1 | Saturn LS1 Black Rubber Smart Fit Floor Mat 4 Piece Set Armor All Custom Accessories 79924 Armor All Custom Accessories 79924 |
| 2000 | Saturn | LS2 | Saturn LS2 Black Rubber Smart Fit Floor Mat 4 Piece Set Armor All Custom Accessories 79924 Armor All Custom Accessories 79924 |
| 2000 | Saturn | LW1 | Saturn LW1 Black Rubber Smart Fit Floor Mat 4 Piece Set Armor All Custom Accessories 79924 Armor All Custom Accessories 79924 |
| 2000 | Saturn | LW2 | Saturn LW2 Black Rubber Smart Fit Floor Mat 4 Piece Set Armor All Custom Accessories 79924 Armor All Custom Accessories 79924 |
| 2001-2003 | Saturn | LW200 | Saturn LW200 Black Rubber Smart Fit Floor Mat 4 Piece Set Armor All Custom Accessories 79924 Armor All Custom Accessories 79924 |
| 2001-2003 | Saturn | LW300 | Saturn LW300 Black Rubber Smart Fit Floor Mat 4 Piece Set Armor All Custom Accessories 79924 Armor All Custom Accessories 79924 |
| 1991-1992 | Saturn | SC | Saturn SC Black Rubber Smart Fit Floor Mat 4 Piece Set Armor All Custom Accessories 79924 Armor All Custom Accessories 79924 |
| 1993-2002 | Saturn | SC1 | Saturn SC1 Black Rubber Smart Fit Floor Mat 4 Piece Set Armor All Custom Accessories 79924 Armor All Custom Accessories 79924 |
| 1993-2002 | Saturn | SC2 | Saturn SC2 Black Rubber Smart Fit Floor Mat 4 Piece Set Armor All Custom Accessories 79924 Armor All Custom Accessories 79924 |
| 1991-2002 | Saturn | SL | Saturn SL Black Rubber Smart Fit Floor Mat 4 Piece Set Armor All Custom Accessories 79924 Armor All Custom Accessories 79924 |
| 1991-2002 | Saturn | SL1 | Saturn SL1 Black Rubber Smart Fit Floor Mat 4 Piece Set Armor All Custom Accessories 79924 Armor All Custom Accessories 79924 |
| 1991-2002 | Saturn | SL2 | Saturn SL2 Black Rubber Smart Fit Floor Mat 4 Piece Set Armor All Custom Accessories 79924 Armor All Custom Accessories 79924 |
| 1993-1999 | Saturn | SW1 | Saturn SW1 Black Rubber Smart Fit Floor Mat 4 Piece Set Armor All Custom Accessories 79924 Armor All Custom Accessories 79924 |
| 1993-2001 | Saturn | SW2 | Saturn SW2 Black Rubber Smart Fit Floor Mat 4 Piece Set Armor All Custom Accessories 79924 Armor All Custom Accessories 79924 |
| 2016 | Scion | iA | Scion iA Black Rubber Smart Fit Floor Mat 4 Piece Set Armor All Custom Accessories 79924 Armor All Custom Accessories 79924 |
| 2016 | Scion | iM | Scion iM Black Rubber Smart Fit Floor Mat 4 Piece Set Armor All Custom Accessories 79924 Armor All Custom Accessories 79924 |
| 2012-2015 | Scion | iQ | Scion iQ Black Rubber Smart Fit Floor Mat 4 Piece Set Armor All Custom Accessories 79924 Armor All Custom Accessories 79924 |
| 2005-2016 | Scion | tC | Scion tC Black Rubber Smart Fit Floor Mat 4 Piece Set Armor All Custom Accessories 79924 Armor All Custom Accessories 79924 |
| 2004-2006 | Scion | xA | Scion xA Black Rubber Smart Fit Floor Mat 4 Piece Set Armor All Custom Accessories 79924 Armor All Custom Accessories 79924 |
| 2008-2014 | Scion | xD | Scion xD Black Rubber Smart Fit Floor Mat 4 Piece Set Armor All Custom Accessories 79924 Armor All Custom Accessories 79924 |
| 2008-2018 | Smart | fortwo | Smart fortwo Black Rubber Smart Fit Floor Mat 4 Piece Set Armor All Custom Accessories 79924 Armor All Custom Accessories 79924 |
| 1987-1988 | Sterling | 825 | Sterling 825 Black Rubber Smart Fit Floor Mat 4 Piece Set Armor All Custom Accessories 79924 Armor All Custom Accessories 79924 |
| 1989-1991 | Sterling | 827 | Sterling 827 Black Rubber Smart Fit Floor Mat 4 Piece Set Armor All Custom Accessories 79924 Armor All Custom Accessories 79924 |
| 1953-1954 | Studebaker | Lark | Studebaker Lark Black Rubber Smart Fit Floor Mat 4 Piece Set Armor All Custom Accessories 79924 Armor All Custom Accessories 79924 |
| 1960-1964 | Studebaker | Lark | Studebaker Lark Black Rubber Smart Fit Floor Mat 4 Piece Set Armor All Custom Accessories 79924 Armor All Custom Accessories 79924 |
| 1960-1962 | Studebaker | Regal | Studebaker Regal Black Rubber Smart Fit Floor Mat 4 Piece Set Armor All Custom Accessories 79924 Armor All Custom Accessories 79924 |
| 1971-1994 | Subaru | 1800 | Subaru 1800 Black Rubber Smart Fit Floor Mat 4 Piece Set Armor All Custom Accessories 79924 Armor All Custom Accessories 79924 |
| 2003-2006 | Subaru | Baja | Subaru Baja Black Rubber Smart Fit Floor Mat 4 Piece Set Armor All Custom Accessories 79924 Armor All Custom Accessories 79924 |
| 1978-1987 | Subaru | Brat | Subaru Brat Black Rubber Smart Fit Floor Mat 4 Piece Set Armor All Custom Accessories 79924 Armor All Custom Accessories 79924 |
| 1973-1989 | Subaru | DL | Subaru DL Black Rubber Smart Fit Floor Mat 4 Piece Set Armor All Custom Accessories 79924 Armor All Custom Accessories 79924 |
| 1991 | Subaru | DL | Subaru DL Black Rubber Smart Fit Floor Mat 4 Piece Set Armor All Custom Accessories 79924 Armor All Custom Accessories 79924 |
| 1972-1989 | Subaru | GL | Subaru GL Black Rubber Smart Fit Floor Mat 4 Piece Set Armor All Custom Accessories 79924 Armor All Custom Accessories 79924 |
| 1985-1989 | Subaru | GL-10 | Subaru GL-10 Black Rubber Smart Fit Floor Mat 4 Piece Set Armor All Custom Accessories 79924 Armor All Custom Accessories 79924 |
| 1993-2019 | Subaru | Impreza | Subaru Impreza Black Rubber Smart Fit Floor Mat 4 Piece Set Armor All Custom Accessories 79924 Armor All Custom Accessories 79924 |
| 1995-2011 | Subaru | Impreza | Subaru Impreza Black Rubber Smart Fit Floor Mat 4 Piece Set Armor All Custom Accessories 79924 Armor All Custom Accessories 79924 |
| 1987-1995 | Subaru | Justy | Subaru Justy Black Rubber Smart Fit Floor Mat 4 Piece Set Armor All Custom Accessories 79924 Armor All Custom Accessories 79924 |
| 1990-2018 | Subaru | Legacy | Subaru Legacy Black Rubber Smart Fit Floor Mat 4 Piece Set Armor All Custom Accessories 79924 Armor All Custom Accessories 79924 |
| 1980-1994 | Subaru | Loyale | Subaru Loyale Black Rubber Smart Fit Floor Mat 4 Piece Set Armor All Custom Accessories 79924 Armor All Custom Accessories 79924 |
| 2000-2018 | Subaru | Outback | Subaru Outback Black Rubber Smart Fit Floor Mat 4 Piece Set Armor All Custom Accessories 79924 Armor All Custom Accessories 79924 |
| 1985-1989 | Subaru | RX | Subaru RX Black Rubber Smart Fit Floor Mat 4 Piece Set Armor All Custom Accessories 79924 Armor All Custom Accessories 79924 |
| 1985-1991 | Subaru | XT | Subaru XT Black Rubber Smart Fit Floor Mat 4 Piece Set Armor All Custom Accessories 79924 Armor All Custom Accessories 79924 |
| 2002-2007 | Suzuki | Aerio | Suzuki Aerio Black Rubber Smart Fit Floor Mat 4 Piece Set Armor All Custom Accessories 79924 Armor All Custom Accessories 79924 |
| 1995-2002 | Suzuki | Esteem | Suzuki Esteem Black Rubber Smart Fit Floor Mat 4 Piece Set Armor All Custom Accessories 79924 Armor All Custom Accessories 79924 |
| 1985-1988 | Suzuki | Forsa | Suzuki Forsa Black Rubber Smart Fit Floor Mat 4 Piece Set Armor All Custom Accessories 79924 Armor All Custom Accessories 79924 |
| 2010-2016 | Suzuki | Kizashi | Suzuki Kizashi Black Rubber Smart Fit Floor Mat 4 Piece Set Armor All Custom Accessories 79924 Armor All Custom Accessories 79924 |
| 2005-2008 | Suzuki | Reno | Suzuki Reno Black Rubber Smart Fit Floor Mat 4 Piece Set Armor All Custom Accessories 79924 Armor All Custom Accessories 79924 |
| 2007-2014 | Suzuki | SX4 | Suzuki SX4 Black Rubber Smart Fit Floor Mat 4 Piece Set Armor All Custom Accessories 79924 Armor All Custom Accessories 79924 |
| 1989-2001 | Suzuki | Swift | Suzuki Swift Black Rubber Smart Fit Floor Mat 4 Piece Set Armor All Custom Accessories 79924 Armor All Custom Accessories 79924 |
| 2004-2006 | Suzuki | Verona | Suzuki Verona Black Rubber Smart Fit Floor Mat 4 Piece Set Armor All Custom Accessories 79924 Armor All Custom Accessories 79924 |
| 1995-2018 | Toyota | Avalon | Toyota Avalon Black Rubber Smart Fit Floor Mat 4 Piece Set Armor All Custom Accessories 79924 Armor All Custom Accessories 79924 |
| 1983-2019 | Toyota | Camry | Toyota Camry Black Rubber Smart Fit Floor Mat 4 Piece Set Armor All Custom Accessories 79924 Armor All Custom Accessories 79924 |
| 1972-1974 | Toyota | Carina | Toyota Carina Black Rubber Smart Fit Floor Mat 4 Piece Set Armor All Custom Accessories 79924 Armor All Custom Accessories 79924 |
| 1968-2018 | Toyota | Corolla | Toyota Corolla Black Rubber Smart Fit Floor Mat 4 Piece Set Armor All Custom Accessories 79924 Armor All Custom Accessories 79924 |
| 2017-2019 | Toyota | Corolla iM | Toyota Corolla iM Black Rubber Smart Fit Floor Mat 4 Piece Set Armor All Custom Accessories 79924 Armor All Custom Accessories 79924 |
| 1967-1982 | Toyota | Corona | Toyota Corona Black Rubber Smart Fit Floor Mat 4 Piece Set Armor All Custom Accessories 79924 Armor All Custom Accessories 79924 |
| 1976-1992 | Toyota | Cressida | Toyota Cressida Black Rubber Smart Fit Floor Mat 4 Piece Set Armor All Custom Accessories 79924 Armor All Custom Accessories 79924 |
| 2000-2005 | Toyota | Echo | Toyota Echo Black Rubber Smart Fit Floor Mat 4 Piece Set Armor All Custom Accessories 79924 Armor All Custom Accessories 79924 |
| 1972-1976 | Toyota | Mark II | Toyota Mark II Black Rubber Smart Fit Floor Mat 4 Piece Set Armor All Custom Accessories 79924 Armor All Custom Accessories 79924 |
| 2003-2014 | Toyota | Matrix | Toyota Matrix Black Rubber Smart Fit Floor Mat 4 Piece Set Armor All Custom Accessories 79924 Armor All Custom Accessories 79924 |
| 2016-2018 | Toyota | Mirai | Toyota Mirai Black Rubber Smart Fit Floor Mat 4 Piece Set Armor All Custom Accessories 79924 Armor All Custom Accessories 79924 |
| 1991-1998 | Toyota | Paseo | Toyota Paseo Black Rubber Smart Fit Floor Mat 4 Piece Set Armor All Custom Accessories 79924 Armor All Custom Accessories 79924 |
| 2001-2018 | Toyota | Prius | Toyota Prius Black Rubber Smart Fit Floor Mat 4 Piece Set Armor All Custom Accessories 79924 Armor All Custom Accessories 79924 |
| 2012-2018 | Toyota | Prius C | Toyota Prius C Black Rubber Smart Fit Floor Mat 4 Piece Set Armor All Custom Accessories 79924 Armor All Custom Accessories 79924 |
| 2012-2015 | Toyota | Prius Plug-In | Toyota Prius Plug-In Black Rubber Smart Fit Floor Mat 4 Piece Set Armor All Custom Accessories 79924 Armor All Custom Accessories 79924 |
| 2017-2018 | Toyota | Prius Prime | Toyota Prius Prime Black Rubber Smart Fit Floor Mat 4 Piece Set Armor All Custom Accessories 79924 Armor All Custom Accessories 79924 |
| 2012-2018 | Toyota | Prius V | Toyota Prius V Black Rubber Smart Fit Floor Mat 4 Piece Set Armor All Custom Accessories 79924 Armor All Custom Accessories 79924 |
| 1999-2008 | Toyota | Solara | Toyota Solara Black Rubber Smart Fit Floor Mat 4 Piece Set Armor All Custom Accessories 79924 Armor All Custom Accessories 79924 |
| 1981-1984 | Toyota | Starlet | Toyota Starlet Black Rubber Smart Fit Floor Mat 4 Piece Set Armor All Custom Accessories 79924 Armor All Custom Accessories 79924 |
| 1980-1999 | Toyota | Tercel | Toyota Tercel Black Rubber Smart Fit Floor Mat 4 Piece Set Armor All Custom Accessories 79924 Armor All Custom Accessories 79924 |
| 2007-2018 | Toyota | Yaris | Toyota Yaris Black Rubber Smart Fit Floor Mat 4 Piece Set Armor All Custom Accessories 79924 Armor All Custom Accessories 79924 |
| 2017-2018 | Toyota | Yaris iA | Toyota Yaris iA Black Rubber Smart Fit Floor Mat 4 Piece Set Armor All Custom Accessories 79924 Armor All Custom Accessories 79924 |
| 1968-1972 | Volkswagen | 411 | VW 411 Black Rubber Smart Fit Floor Mat 4 Piece Set Armor All Custom Accessories 79924 Armor All Custom Accessories 79924 |
| 1972-1974 | Volkswagen | 412 | VW 412 Black Rubber Smart Fit Floor Mat 4 Piece Set Armor All Custom Accessories 79924 Armor All Custom Accessories 79924 |
| 1945-1979 | Volkswagen | Beetle | VW Beetle Black Rubber Smart Fit Floor Mat 4 Piece Set Armor All Custom Accessories 79924 Armor All Custom Accessories 79924 |
| 1998-2010 | Volkswagen | Beetle | VW Beetle Black Rubber Smart Fit Floor Mat 4 Piece Set Armor All Custom Accessories 79924 Armor All Custom Accessories 79924 |
| 2012-2018 | Volkswagen | Beetle | VW Beetle Black Rubber Smart Fit Floor Mat 4 Piece Set Armor All Custom Accessories 79924 Armor All Custom Accessories 79924 |
| 2008-2017 | Volkswagen | CC | VW CC Black Rubber Smart Fit Floor Mat 4 Piece Set Armor All Custom Accessories 79924 Armor All Custom Accessories 79924 |
| 1995-2002 | Volkswagen | Cabrio | VW Cabrio Black Rubber Smart Fit Floor Mat 4 Piece Set Armor All Custom Accessories 79924 Armor All Custom Accessories 79924 |
| 1985-1993 | Volkswagen | Cabriolet | VW Cabriolet Black Rubber Smart Fit Floor Mat 4 Piece Set Armor All Custom Accessories 79924 Armor All Custom Accessories 79924 |
| 2002 | Volkswagen | Cabriolet | VW Cabriolet Black Rubber Smart Fit Floor Mat 4 Piece Set Armor All Custom Accessories 79924 Armor All Custom Accessories 79924 |
| 1974-1984 | Volkswagen | Dasher | VW Dasher Black Rubber Smart Fit Floor Mat 4 Piece Set Armor All Custom Accessories 79924 Armor All Custom Accessories 79924 |
| 1965-1973 | Volkswagen | Fastback | VW Fastback Black Rubber Smart Fit Floor Mat 4 Piece Set Armor All Custom Accessories 79924 Armor All Custom Accessories 79924 |
| 1987-1993 | Volkswagen | Fox | VW Fox Black Rubber Smart Fit Floor Mat 4 Piece Set Armor All Custom Accessories 79924 Armor All Custom Accessories 79924 |
| 2003 | Volkswagen | Fox | VW Fox Black Rubber Smart Fit Floor Mat 4 Piece Set Armor All Custom Accessories 79924 Armor All Custom Accessories 79924 |
| 2009 | Volkswagen | Fox | VW Fox Black Rubber Smart Fit Floor Mat 4 Piece Set Armor All Custom Accessories 79924 Armor All Custom Accessories 79924 |
| 1985-2006 | Volkswagen | Golf | VW Golf Black Rubber Smart Fit Floor Mat 4 Piece Set Armor All Custom Accessories 79924 Armor All Custom Accessories 79924 |
| 2010-2018 | Volkswagen | Golf | VW Golf Black Rubber Smart Fit Floor Mat 4 Piece Set Armor All Custom Accessories 79924 Armor All Custom Accessories 79924 |
| 2017-2018 | Volkswagen | Golf Alltrack | VW Golf Alltrack Black Rubber Smart Fit Floor Mat 4 Piece Set Armor All Custom Accessories 79924 Armor All Custom Accessories 79924 |
| 2015-2018 | Volkswagen | Golf R | VW Golf R Black Rubber Smart Fit Floor Mat 4 Piece Set Armor All Custom Accessories 79924 Armor All Custom Accessories 79924 |
| 2015-2018 | Volkswagen | Golf SportWagen | VW Golf SportWagen Black Rubber Smart Fit Floor Mat 4 Piece Set Armor All Custom Accessories 79924 Armor All Custom Accessories 79924 |
| 1980-2018 | Volkswagen | Jetta | VW Jetta Black Rubber Smart Fit Floor Mat 4 Piece Set Armor All Custom Accessories 79924 Armor All Custom Accessories 79924 |
| 1990-2010 | Volkswagen | Passat | VW Passat Black Rubber Smart Fit Floor Mat 4 Piece Set Armor All Custom Accessories 79924 Armor All Custom Accessories 79924 |
| 2012-2018 | Volkswagen | Passat | VW Passat Black Rubber Smart Fit Floor Mat 4 Piece Set Armor All Custom Accessories 79924 Armor All Custom Accessories 79924 |
| 1979-1988 | Volkswagen | Quantum | VW Quantum Black Rubber Smart Fit Floor Mat 4 Piece Set Armor All Custom Accessories 79924 Armor All Custom Accessories 79924 |
| 2008 | Volkswagen | R32 | VW R32 Black Rubber Smart Fit Floor Mat 4 Piece Set Armor All Custom Accessories 79924 Armor All Custom Accessories 79924 |
| 1974-1984 | Volkswagen | Rabbit | VW Rabbit Black Rubber Smart Fit Floor Mat 4 Piece Set Armor All Custom Accessories 79924 Armor All Custom Accessories 79924 |
| 2006-2009 | Volkswagen | Rabbit | VW Rabbit Black Rubber Smart Fit Floor Mat 4 Piece Set Armor All Custom Accessories 79924 Armor All Custom Accessories 79924 |
| 1974-1988 | Volkswagen | Scirocco | VW Scirocco Black Rubber Smart Fit Floor Mat 4 Piece Set Armor All Custom Accessories 79924 Armor All Custom Accessories 79924 |
| 1962-1973 | Volkswagen | Squareback | VW Squareback Black Rubber Smart Fit Floor Mat 4 Piece Set Armor All Custom Accessories 79924 Armor All Custom Accessories 79924 |
| 1971-1980 | Volkswagen | Super Beetle | VW Super Beetle Black Rubber Smart Fit Floor Mat 4 Piece Set Armor All Custom Accessories 79924 Armor All Custom Accessories 79924 |
| 2015-2017 | Volkswagen | e-Golf | VW e-Golf Black Rubber Smart Fit Floor Mat 4 Piece Set Armor All Custom Accessories 79924 Armor All Custom Accessories 79924 |
| 1956-1970 | Volvo | 120 | Volvo 120 Black Rubber Smart Fit Floor Mat 4 Piece Set Armor All Custom Accessories 79924 Armor All Custom Accessories 79924 |
| 1961-1970 | Volvo | 130 | Volvo 130 Black Rubber Smart Fit Floor Mat 4 Piece Set Armor All Custom Accessories 79924 Armor All Custom Accessories 79924 |
| 1966-1974 | Volvo | 140 | Volvo 140 Black Rubber Smart Fit Floor Mat 4 Piece Set Armor All Custom Accessories 79924 Armor All Custom Accessories 79924 |
| 1967-1974 | Volvo | 142 | Volvo 142 Black Rubber Smart Fit Floor Mat 4 Piece Set Armor All Custom Accessories 79924 Armor All Custom Accessories 79924 |
| 1967-1974 | Volvo | 144 | Volvo 144 Black Rubber Smart Fit Floor Mat 4 Piece Set Armor All Custom Accessories 79924 Armor All Custom Accessories 79924 |
| 1968-1974 | Volvo | 145 | Volvo 145 Black Rubber Smart Fit Floor Mat 4 Piece Set Armor All Custom Accessories 79924 Armor All Custom Accessories 79924 |
| 1990-1993 | Volvo | 240 | Volvo 240 Black Rubber Smart Fit Floor Mat 4 Piece Set Armor All Custom Accessories 79924 Armor All Custom Accessories 79924 |
| 1975-1984 | Volvo | 242 | Volvo 242 Black Rubber Smart Fit Floor Mat 4 Piece Set Armor All Custom Accessories 79924 Armor All Custom Accessories 79924 |
| 1975-1989 | Volvo | 244 | Volvo 244 Black Rubber Smart Fit Floor Mat 4 Piece Set Armor All Custom Accessories 79924 Armor All Custom Accessories 79924 |
| 1975-1989 | Volvo | 245 | Volvo 245 Black Rubber Smart Fit Floor Mat 4 Piece Set Armor All Custom Accessories 79924 Armor All Custom Accessories 79924 |
| 1976-1981 | Volvo | 262 | Volvo 262 Black Rubber Smart Fit Floor Mat 4 Piece Set Armor All Custom Accessories 79924 Armor All Custom Accessories 79924 |
| 1976-1982 | Volvo | 264 | Volvo 264 Black Rubber Smart Fit Floor Mat 4 Piece Set Armor All Custom Accessories 79924 Armor All Custom Accessories 79924 |
| 1976-1981 | Volvo | 265 | Volvo 265 Black Rubber Smart Fit Floor Mat 4 Piece Set Armor All Custom Accessories 79924 Armor All Custom Accessories 79924 |
| 1989-1990 | Volvo | 700 | Volvo 700 Black Rubber Smart Fit Floor Mat 4 Piece Set Armor All Custom Accessories 79924 Armor All Custom Accessories 79924 |
| 1985-1992 | Volvo | 740 | Volvo 740 Black Rubber Smart Fit Floor Mat 4 Piece Set Armor All Custom Accessories 79924 Armor All Custom Accessories 79924 |
| 1985 | Volvo | 745 | Volvo 745 Black Rubber Smart Fit Floor Mat 4 Piece Set Armor All Custom Accessories 79924 Armor All Custom Accessories 79924 |
| 1983-1990 | Volvo | 760 | Volvo 760 Black Rubber Smart Fit Floor Mat 4 Piece Set Armor All Custom Accessories 79924 Armor All Custom Accessories 79924 |
| 1993-1997 | Volvo | 850 | Volvo 850 Black Rubber Smart Fit Floor Mat 4 Piece Set Armor All Custom Accessories 79924 Armor All Custom Accessories 79924 |
| 1990-1996 | Volvo | 900 | Volvo 900 Black Rubber Smart Fit Floor Mat 4 Piece Set Armor All Custom Accessories 79924 Armor All Custom Accessories 79924 |
| 1991-1995 | Volvo | 940 | Volvo 940 Black Rubber Smart Fit Floor Mat 4 Piece Set Armor All Custom Accessories 79924 Armor All Custom Accessories 79924 |
| 1992-1997 | Volvo | 960 | Volvo 960 Black Rubber Smart Fit Floor Mat 4 Piece Set Armor All Custom Accessories 79924 Armor All Custom Accessories 79924 |
| 2008-2013 | Volvo | C30 | Volvo C30 Black Rubber Smart Fit Floor Mat 4 Piece Set Armor All Custom Accessories 79924 Armor All Custom Accessories 79924 |
| 1998-2004 | Volvo | C70 | Volvo C70 Black Rubber Smart Fit Floor Mat 4 Piece Set Armor All Custom Accessories 79924 Armor All Custom Accessories 79924 |
| 2006-2013 | Volvo | C70 | Volvo C70 Black Rubber Smart Fit Floor Mat 4 Piece Set Armor All Custom Accessories 79924 Armor All Custom Accessories 79924 |
| 2000-2011 | Volvo | S40 | Volvo S40 Black Rubber Smart Fit Floor Mat 4 Piece Set Armor All Custom Accessories 79924 Armor All Custom Accessories 79924 |
| 2001-2009 | Volvo | S60 | Volvo S60 Black Rubber Smart Fit Floor Mat 4 Piece Set Armor All Custom Accessories 79924 Armor All Custom Accessories 79924 |
| 2011-2018 | Volvo | S60 | Volvo S60 Black Rubber Smart Fit Floor Mat 4 Piece Set Armor All Custom Accessories 79924 Armor All Custom Accessories 79924 |
| 2016-2018 | Volvo | S60 Cross Country | Volvo S60 Cross Country Black Rubber Smart Fit Floor Mat 4 Piece Set Armor All Custom Accessories 79924 Armor All Custom Accessories 79924 |
| 1998-2000 | Volvo | S70 | Volvo S70 Black Rubber Smart Fit Floor Mat 4 Piece Set Armor All Custom Accessories 79924 Armor All Custom Accessories 79924 |
| 1999-2016 | Volvo | S80 | Volvo S80 Black Rubber Smart Fit Floor Mat 4 Piece Set Armor All Custom Accessories 79924 Armor All Custom Accessories 79924 |
| 2000-2004 | Volvo | V40 | Volvo V40 Black Rubber Smart Fit Floor Mat 4 Piece Set Armor All Custom Accessories 79924 Armor All Custom Accessories 79924 |
| 2005-2011 | Volvo | V50 | Volvo V50 Black Rubber Smart Fit Floor Mat 4 Piece Set Armor All Custom Accessories 79924 Armor All Custom Accessories 79924 |
| 2015-2018 | Volvo | V60 | Volvo V60 Black Rubber Smart Fit Floor Mat 4 Piece Set Armor All Custom Accessories 79924 Armor All Custom Accessories 79924 |
| 2015-2018 | Volvo | V60 Cross Counrty | Volvo V60 Cross Counrty Black Rubber Smart Fit Floor Mat 4 Piece Set Armor All Custom Accessories 79924 Armor All Custom Accessories 79924 |
| 1998-2010 | Volvo | V70 | Volvo V70 Black Rubber Smart Fit Floor Mat 4 Piece Set Armor All Custom Accessories 79924 Armor All Custom Accessories 79924 |
| 1997-1998 | Volvo | V90 | Volvo V90 Black Rubber Smart Fit Floor Mat 4 Piece Set Armor All Custom Accessories 79924 Armor All Custom Accessories 79924 |
| 2003-2016 | Volvo | XC70 | Volvo XC70 Black Rubber Smart Fit Floor Mat 4 Piece Set Armor All Custom Accessories 79924 Armor All Custom Accessories 79924 |
| 1986-1992 | Yugo | GV | Yugo GV Black Rubber Smart Fit Floor Mat 4 Piece Set Armor All Custom Accessories 79924 Armor All Custom Accessories 79924 |
| 1988-1989 | Yugo | GVL | Yugo GVL Black Rubber Smart Fit Floor Mat 4 Piece Set Armor All Custom Accessories 79924 Armor All Custom Accessories 79924 |
| 1988 | Yugo | GVS | Yugo GVS Black Rubber Smart Fit Floor Mat 4 Piece Set Armor All Custom Accessories 79924 Armor All Custom Accessories 79924 |
| 1987-1989 | Yugo | GVX | Yugo GVX Black Rubber Smart Fit Floor Mat 4 Piece Set Armor All Custom Accessories 79924 Armor All Custom Accessories 79924 |
Part CAMAF00002
In Stock
Order must be placed by 4pm ET
Get it in: 2 - 4 Business Days
Want it sooner? Choose Next Day Air at Checkout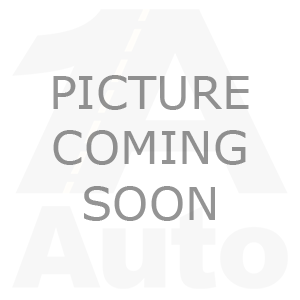 Brand #: 79924