1AFPU00262-Electric Fuel Pump
Replaces
Electric Fuel Pump TRQ FPA62082 - 1AFPU00262
1AFPU00262
Specifications:
Mounts in fuel tank

Installs into the factory hanger assembly

Direct replacement
Built to strict quality control standards
Our electrical and electronic parts are subject to strict quality control testing. Please ensure proper diagnosis of this item before purchasing as the item cannot be returned once installed or plugged in.
Rigorously Tested
Meets or exceeds all SAE fuel pump performance and durability standards
Highest Quality Material
Consistent high quality plastic molding media.
High-carbon motor commutator and brushes for longer pump life
Direct Fit Replacement
Guaranteed to fit and function correctly for your specific application
Item Condition: New

WARNING: This product can expose you to chemicals including Di(2-ethylhexyl)phthalate (DEHP), which is known to the State of California to cause cancer, and birth defects or other reproductive harm. For more information, go to www.P65Warnings.ca.gov.
Lifetime Warranty
This item is backed by a Limited Lifetime Warranty. In the event this item should fail due to manufacturing defects during intended use, we will exchange the part free of charge (excludes shipping charges) for the original purchaser.
Browse 2 questions
Browse 2 questions and 3 answers
BEST ANSWER:
Hey man when you take out the other one just remembered how the pieces go back. I think as I remember some pieces will be left out.
Gilberto G

on Jun 19, 2018

Purchased on Sep 26, 2016
What is the gph flow on this fuel pump?
BEST ANSWER:
We do not have those specs for this fuel pump. Our parts are designed to be exact replacements for what came with the vehicle, so as long as your year, make, and model match up with our listing, these will definitely fit and function just like the original. Please let us know if you have any other questions.
Tim K

Staff

on Oct 3, 2017
Vehicle Fit
| Year | Make | Model | Description |
| --- | --- | --- | --- |
| 1997-1999 | Acura | CL | Acura CL Electric Fuel Pump TRQ |
| 2001-2002 | Acura | CL | Acura CL (excluding Type S) Electric Fuel Pump TRQ |
| 1996-2001 | Acura | Integra | Acura Integra Electric Fuel Pump L4 1.8L VTEC TRQ |
| 1996-2001 | Acura | Integra | Acura Integra Electric Fuel Pump L4 1.8L TRQ |
| 1998 | Acura | Integra | Acura Integra Type R Electric Fuel Pump L4 1.8L VTEC TRQ |
| 2000-2001 | Acura | Integra | Acura Integra Type R Electric Fuel Pump L4 1.8L VTEC TRQ |
| 1996-1997 | Acura | SLX | Acura SLX Electric Fuel Pump TRQ |
| 1995-2001 | Acura | TL | Acura TL Electric Fuel Pump TRQ |
| 1998-2001 | Chevy | Metro | Chevy Metro Electric Fuel Pump TRQ |
| 1998-2002 | Chevy | Tracker | Chevy Tracker Electric Fuel Pump L4 1.6L TRQ |
| 1999-2003 | Chevy | Tracker | Chevy Tracker Electric Fuel Pump L4 2.0L TRQ |
| 2001-2004 | Chevy | Tracker | Chevy Tracker Electric Fuel Pump V6 2.5L TRQ |
| 1995-1999 | Chrysler | Sebring | Chrysler Sebring Electric Fuel Pump L4 2.0L TRQ |
| 1995-2000 | Chrysler | Sebring | Chrysler Sebring Electric Fuel Pump V6 2.5L (8th Vin Digit N) TRQ |
| 2005 | Chrysler | Sebring | Chrysler Sebring Electric Fuel Pump L4 2.4L TRQ |
| 1995-2000 | Dodge | Avenger | Dodge Avenger Electric Fuel Pump V6 2.5L TRQ |
| 1995-1999 | Dodge | Avenger | Dodge Avenger Electric Fuel Pump L4 2.0L TRQ |
| 1991-1992 | Dodge | Colt | Dodge Colt Electric Fuel Pump L4 1.5L TRQ |
| 1993-1994 | Dodge | Colt | Dodge Colt Electric Fuel Pump L4 2.4L TRQ |
| 1991 | Dodge | Ram 50 Truck | Dodge Ram 50 Truck Electric Fuel Pump V6 3.0L TRQ |
| 1991-1993 | Dodge | Ram 50 Truck | Dodge Ram 50 Truck Electric Fuel Pump L4 2.4L TRQ |
| 1991-1996 | Dodge | Stealth | Dodge Stealth Electric Fuel Pump V6 3.0L TRQ |
| 2005 | Dodge | Stratus | Dodge Stratus Electric Fuel Pump L4 2.4L (8th Vin Digit X) TRQ |
| 1991-1992 | Eagle | 2000 GTX | Eagle 2000 GTX Electric Fuel Pump TRQ |
| 1991-1996 | Eagle | Summit | Eagle Summit Electric Fuel Pump L4 1.5L TRQ |
| 1992-1996 | Eagle | Summit | Eagle Summit Electric Fuel Pump L4 1.8L TRQ |
| 1992-1996 | Eagle | Summit | Eagle Summit Electric Fuel Pump L4 2.4L TRQ |
| 1992-1998 | Eagle | Talon | Eagle Talon Electric Fuel Pump L4 2.0L (excluding Turbo Models) TRQ |
| 1993-1994 | Eagle | Talon | Eagle Talon Electric Fuel Pump L4 1.8L TRQ |
| 1995-1997 | Geo | Metro | Geo Metro Electric Fuel Pump L3 1.0L TRQ |
| 1995-1997 | Geo | Metro | Geo Metro Electric Fuel Pump L4 1.3L TRQ |
| 1990-1993 | Geo | Storm | Geo Storm Electric Fuel Pump L4 1.6L TRQ |
| 1992-1993 | Geo | Storm | Geo Storm Electric Fuel Pump L4 1.8L TRQ |
| 1996-1997 | Geo | Tracker | Geo Tracker Electric Fuel Pump TRQ |
| 1994-1997 | Honda | Accord | Honda Accord Electric Fuel Pump L4 2.2L TRQ |
| 1995-1997 | Honda | Accord | Honda Accord Electric Fuel Pump V6 2.7L TRQ |
| 1998-2002 | Honda | Accord | Honda Accord Electric Fuel Pump L4 2.3L TRQ |
| 1998-2002 | Honda | Accord | Honda Accord Electric Fuel Pump V6 3.0L TRQ |
| 1997-1999 | Honda | CR-V | Honda CR-V Electric Fuel Pump TRQ |
| 1996-2000 | Honda | Civic | Honda Civic Electric Fuel Pump L4 1.6L TRQ |
| 1999-2000 | Honda | Civic | Honda Civic SI Electric Fuel Pump L4 1.6L TRQ |
| 2001-2004 | Honda | Civic | Honda Civic Electric Fuel Pump L4 1.7L TRQ |
| 1996-1997 | Honda | Civic Del Sol | Honda Civic Del Sol Electric Fuel Pump L4 1.6L TRQ |
| 1998 | Honda | Odyssey | Honda Odyssey Electric Fuel Pump TRQ |
| 1994-1997 | Honda | Passport | Honda Passport Electric Fuel Pump V6 3.2L TRQ |
| 1995 | Honda | Passport | Honda Passport Electric Fuel Pump L4 2.6L (Built After 5/95 Production Date) TRQ |
| 1996 | Honda | Passport | Honda Passport Electric Fuel Pump L4 2.6L TRQ |
| 1995-2002 | Hyundai | Accent | Hyundai Accent Electric Fuel Pump L4 1.5L TRQ |
| 2001-2002 | Hyundai | Accent | Hyundai Accent Electric Fuel Pump L4 1.6L TRQ |
| 1992-1995 | Hyundai | Elantra | Hyundai Elantra Electric Fuel Pump L4 1.6L TRQ |
| 1993-1998 | Hyundai | Elantra | Hyundai Elantra Electric Fuel Pump L4 1.8L TRQ |
| 1999-2000 | Hyundai | Elantra | Hyundai Elantra Electric Fuel Pump L4 2.0L TRQ |
| 1993-1998 | Hyundai | Sonata | Hyundai Sonata Electric Fuel Pump L4 1.8L TRQ |
| 1993-1998 | Hyundai | Sonata | Hyundai Sonata Electric Fuel Pump L4 1.8L TRQ |
| 2002-2005 | Hyundai | Sonata | Hyundai Sonata Electric Fuel Pump V6 2.7L TRQ |
| 2002-2005 | Hyundai | Sonata | Hyundai Sonata Electric Fuel Pump L4 2.4L TRQ |
| 1997 | Hyundai | Tiburon | Hyundai Tiburon Electric Fuel Pump L4 1.8L TRQ |
| 1997-2001 | Hyundai | Tiburon | Hyundai Tiburon Electric Fuel Pump L4 1.8L TRQ |
| 1999 | Infiniti | G20 | Infiniti G20 Electric Fuel Pump TRQ |
| 1996-1999 | Infiniti | I30 | Infiniti I30 Electric Fuel Pump TRQ |
| 1997-1998 | Infiniti | QX4 | Infiniti QX4 Electric Fuel Pump TRQ |
| 1990-1992 | Isuzu | Impulse | Isuzu Impulse Electric Fuel Pump L4 1.6L Turbo TRQ |
| 1992 | Isuzu | Impulse | Isuzu Impulse Electric Fuel Pump L4 1.8L TRQ |
| 1996-1997 | Isuzu | Oasis | Isuzu Oasis Electric Fuel Pump L4 2.2L TRQ |
| 1998-1999 | Isuzu | Oasis | Isuzu Oasis Electric Fuel Pump L4 2.3L TRQ |
| 1993-1997 | Isuzu | Rodeo | Isuzu Rodeo Electric Fuel Pump V6 3.2L TRQ |
| 1995-1997 | Isuzu | Rodeo | Isuzu Rodeo Electric Fuel Pump L4 2.6L TRQ |
| 1991-1993 | Isuzu | Stylus | Isuzu Stylus Electric Fuel Pump L4 1.6L TRQ |
| 1992 | Isuzu | Stylus | Isuzu Stylus Electric Fuel Pump L4 1.8L TRQ |
| 1994-1997 | Isuzu | Trooper | Isuzu Trooper Electric Fuel Pump TRQ |
| 1994-1997 | Kia | Sephia | Kia Sephia Electric Fuel Pump L4 1.6L TRQ |
| 1995-1997 | Kia | Sephia | Kia Sephia Electric Fuel Pump L4 1.8L TRQ |
| 1995-1999 | Kia | Sportage | Kia Sportage Electric Fuel Pump TRQ |
| 1992-1994 | Mazda | 323 | Mazda 323 Electric Fuel Pump L4 1.6L TRQ |
| 1993-1994 | Mazda | 626 | Mazda 626 Electric Fuel Pump V6 2.5L TRQ |
| 1993-1994 | Mazda | 626 | Mazda 626 Electric Fuel Pump L4 2.0L TRQ |
| 1992-1995 | Mazda | 929 | Mazda 929 Electric Fuel Pump V6 3.0L TRQ |
| 1995-1998 | Mazda | MPV | Mazda MPV Electric Fuel Pump V6 3.0L TRQ |
| 1992-1995 | Mazda | MX-3 | Mazda MX-3 Electric Fuel Pump L4 1.6L TRQ |
| 1992-1994 | Mazda | MX-3 | Mazda MX-3 Electric Fuel Pump V6 1.8L TRQ |
| 1993-1994 | Mazda | MX-6 | Mazda MX-6 Electric Fuel Pump L4 2.0L TRQ |
| 1993-1994 | Mazda | MX-6 | Mazda MX-6 Electric Fuel Pump V6 2.5L TRQ |
| 1990-1993 | Mazda | Miata MX-5 | Mazda Miata MX-5 Electric Fuel Pump L4 1.6L TRQ |
| 1994-1997 | Mazda | Miata MX-5 | Mazda Miata MX-5 Electric Fuel Pump L4 1.8L TRQ |
| 1995-2002 | Mazda | Millenia | Mazda Millenia Electric Fuel Pump V6 2.5L TRQ |
| 1992-2000 | Mazda | Protege | Mazda Protege Electric Fuel Pump L4 1.8L TRQ |
| 1995-1998 | Mazda | Protege | Mazda Protege Electric Fuel Pump L4 1.5L TRQ |
| 1999-2001 | Mazda | Protege | Mazda Protege Electric Fuel Pump L4 1.6L TRQ |
| 2001-2003 | Mazda | Protege | Mazda Protege Electric Fuel Pump L4 2.0L TRQ |
| 2003 | Mazda | Protege | Mazda Protege MazdaSpeed Electric Fuel Pump L4 2.0L Turbo TRQ |
| 2002-2003 | Mazda | Protege5 | Mazda Protege5 Electric Fuel Pump L4 2.0L TRQ |
| 1991-1999 | Mitsubishi | 3000GT | Mitsubishi 3000GT Electric Fuel Pump V6 3.0L (excluding Turbo Models) TRQ |
| 1992-1996 | Mitsubishi | Diamante | Mitsubishi Diamante Electric Fuel Pump V6 3.0L TRQ |
| 1997-2004 | Mitsubishi | Diamante | Mitsubishi Diamante Electric Fuel Pump V6 3.5L TRQ |
| 1991-1994 | Mitsubishi | Eclipse | Mitsubishi Eclipse Electric Fuel Pump L4 1.8L TRQ |
| 1991-1999 | Mitsubishi | Eclipse | Mitsubishi Eclipse Electric Fuel Pump L4 2.0L (excluding Turbo Models) TRQ |
| 1996-2005 | Mitsubishi | Eclipse | Mitsubishi Eclipse Electric Fuel Pump L4 2.4L TRQ |
| 1992-1995 | Mitsubishi | Expo | Mitsubishi Expo Electric Fuel Pump L4 2.0L TRQ |
| 1992-1994 | Mitsubishi | Expo | Mitsubishi Expo Electric Fuel Pump L4 1.8L TRQ |
| 1991-2003 | Mitsubishi | Galant | Mitsubishi Galant Electric Fuel Pump L4 2.0L (excluding Turbo Models) TRQ |
| 1994-1998 | Mitsubishi | Galant | Mitsubishi Galant Electric Fuel Pump L4 2.4L TRQ |
| 1991-1996 | Mitsubishi | Mighty Max Truck | Mitsubishi Mighty Max Truck Electric Fuel Pump L4 2.4L TRQ |
| 1991-1994 | Mitsubishi | Mighty Max Truck | Mitsubishi Mighty Max Truck Electric Fuel Pump V6 3.0L TRQ |
| 1991-1992 | Mitsubishi | Mirage | Mitsubishi Mirage Electric Fuel Pump L4 1.6L TRQ |
| 1993-2002 | Mitsubishi | Mirage | Mitsubishi Mirage Electric Fuel Pump L4 1.8L TRQ |
| 1992-1996 | Mitsubishi | Montero | Mitsubishi Montero Electric Fuel Pump V6 3.0L TRQ |
| 1994-1998 | Mitsubishi | Montero | Mitsubishi Montero Electric Fuel Pump V6 3.5L TRQ |
| 1997-1998 | Mitsubishi | Montero Sport | Mitsubishi Montero Sport Electric Fuel Pump L4 2.4L TRQ |
| 1997-1998 | Mitsubishi | Montero Sport | Mitsubishi Montero Sport Electric Fuel Pump V6 3.0L TRQ |
| 1995-1998 | Nissan | 200SX | Nissan 200SX Electric Fuel Pump L4 1.6L TRQ |
| 1995-1998 | Nissan | 200SX | Nissan 200SX Electric Fuel Pump L4 2.0L TRQ |
| 1996-2001 | Nissan | Altima | Nissan Altima Electric Fuel Pump TRQ |
| 1995-1997 | Nissan | D21 Hardbody Pickup | Nissan D21 Hardbody Pickup Electric Fuel Pump L4 2.4L TRQ |
| 1998-2004 | Nissan | Frontier | Nissan Frontier Electric Fuel Pump L4 2.4L TRQ |
| 1995-1999 | Nissan | Maxima | Nissan Maxima Electric Fuel Pump TRQ |
| 1996-1999 | Nissan | Pathfinder | Nissan Pathfinder Electric Fuel Pump TRQ |
| 1995-1999 | Nissan | Sentra | Nissan Sentra Electric Fuel Pump L4 1.6L TRQ |
| 1998-1999 | Nissan | Sentra | Nissan Sentra Electric Fuel Pump L4 2.0L TRQ |
| 1991-1992 | Plymouth | Colt | Plymouth Colt Electric Fuel Pump L4 1.6L TRQ |
| 1992-1993 | Plymouth | Colt | Plymouth Colt Electric Fuel Pump L4 2.4L TRQ |
| 1992-1993 | Plymouth | Colt | Plymouth Colt Electric Fuel Pump L4 1.8L TRQ |
| 1992-1994 | Plymouth | Laser | Plymouth Laser Electric Fuel Pump L4 2.0L (excluding Turbo Models) TRQ |
| 1992-1994 | Plymouth | Laser | Plymouth Laser Electric Fuel Pump L4 1.8L TRQ |
| 1998-2002 | Subaru | Forester | Subaru Forester Electric Fuel Pump H4 2.5L TRQ |
| 2005 | Subaru | Forester | Subaru Forester Electric Fuel Pump H4 2.5L SOHC (excluding Turbo Models) TRQ |
| 1995-1997 | Subaru | Impreza | Subaru Impreza Electric Fuel Pump H4 2.2L TRQ |
| 1998-2001 | Subaru | Impreza | Subaru Impreza Electric Fuel Pump H4 2.5L TRQ |
| 2005 | Subaru | Impreza | Subaru Impreza Electric Fuel Pump H4 2.5L SOHC (excluding Turbo Models) TRQ |
| 1996-1997 | Subaru | Impreza Outback | Subaru Impreza Outback Electric Fuel Pump H4 2.2L TRQ |
| 1998-2001 | Subaru | Impreza Outback | Subaru Impreza Outback Electric Fuel Pump H4 2.5L TRQ |
| 2005 | Subaru | Impreza Outback | Subaru Impreza Outback Electric Fuel Pump H4 2.5L SOHC (excluding Turbo Models) TRQ |
| 1990-1994 | Subaru | Justy | Subaru Justy Electric Fuel Pump TRQ |
| 1990-1994 | Subaru | Legacy | Subaru Legacy 1.5 Inch Diameter Plug Type Connector Electric Fuel Pump TRQ |
| 1995-1996 | Subaru | Legacy | Subaru Legacy 1.5 Inch Diameter Plug Type Connector Electric Fuel Pump H4 2.2L Front Wheel Drive TRQ |
| 1999 | Subaru | Legacy | Subaru Legacy Electric Fuel Pump H4 2.5L TRQ |
| 1999 | Subaru | Legacy | Subaru Legacy Electric Fuel Pump H4 2.2L TRQ |
| 1999 | Subaru | Legacy Outback | Subaru Legacy Outback Electric Fuel Pump H4 2.5L TRQ |
| 2002-2003 | Suzuki | Aerio | Suzuki Aerio Electric Fuel Pump L4 2.0L TRQ |
| 2004-2007 | Suzuki | Aerio | Suzuki Aerio Electric Fuel Pump L4 2.3L TRQ |
| 1995-1998 | Suzuki | Esteem | Suzuki Esteem Electric Fuel Pump TRQ |
| 1999-2005 | Suzuki | Grand Vitara | Suzuki Grand Vitara Electric Fuel Pump V6 2.5L TRQ |
| 1995-1998 | Suzuki | Sidekick | Suzuki Sidekick Electric Fuel Pump TRQ |
| 1995-2001 | Suzuki | Swift | Suzuki Swift Electric Fuel Pump TRQ |
| 1999-2002 | Suzuki | Vitara | Suzuki Vitara Electric Fuel Pump L4 1.6L TRQ |
| 1999-2000 | Suzuki | Vitara | Suzuki Vitara Electric Fuel Pump L4 2.0L TRQ |
| 2004 | Suzuki | Vitara | Suzuki Vitara Electric Fuel Pump V6 2.5L TRQ |
| 1996-1998 | Suzuki | X-90 | Suzuki X-90 Electric Fuel Pump TRQ |
Part #: 1AFPU00262
Order must be placed by 4pm ET
Get it in: 2 - 4 Business Days
Want it sooner? Choose Next Day Air at Checkout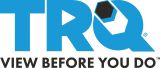 Brand #: FPA62082