1AFPU00255-Electric Fuel Pump
Replaces
Electric Fuel Pump TRQ FPA62075 - 1AFPU00255
1AFPU00255
Returns Note:
Our electrical and electronic parts are subject to strict quality control testing. Once the item has been installed or plugged in, it is no longer eligible for a refund. The item may be eligible for replacement, only if it is found to have a manufacturing defect. Before purchasing, please ensure proper diagnosis of the failed original part is performed.
Lifetime Warranty
This item is backed by a Limited Lifetime Warranty. In the event this item should fail due to manufacturing defects during intended use, we will exchange the part free of charge (excludes shipping charges) for the original purchaser.
Economy Fuel Pump
Always good customer service . The economy fuel pump has a good warranty . Every item worked well . I should have ordered a new filter screen ,which I purchased locally. Very satisfied with company and products.
June 20, 2017
Purchased
1 year ago
Vehicle Fit
1985 Buick Century Electric Fuel Pump L4 2.5L with Digital Dash TRQ
1986-1987 Buick Century Electric Fuel Pump L4 2.5L TRQ
1988 Buick Century Electric Fuel Pump L4 2.5L Harness Code APH TRQ
1985-1987 Buick Skyhawk Electric Fuel Pump L4 2.0L TRQ
1985-1986 Buick Skyhawk Electric Fuel Pump L4 1.8L TRQ
1986-1987 Buick Skylark Electric Fuel Pump L4 2.5L TRQ
1985-1987 Buick Somerset Electric Fuel Pump L4 2.5L TRQ
1990-1992 Cadillac Brougham Electric Fuel Pump V8 5.7L TRQ
1991-1992 Cadillac Brougham Electric Fuel Pump V8 5.0L TRQ
1985-1986 Cadillac Cimarron Electric Fuel Pump L4 2.0L TRQ
1985-1986 Cadillac Deville Electric Fuel Pump V8 4.1L TRQ
1985-1986 Cadillac Fleetwood Electric Fuel Pump V8 4.1L TRQ
1985-1990 Chevy Astro Electric Fuel Pump L4 2.5L TRQ
1986-1994 Chevy Astro Electric Fuel Pump V6 4.3L (8th Vin Digit Z) TRQ
1987 Chevy Blazer Full Size Electric Fuel Pump V8 5.0L TRQ
1987-1994 Chevy Blazer Full Size Electric Fuel Pump V8 5.7L TRQ
1985-1988 Chevy Blazer S10 Electric Fuel Pump L4 2.5L TRQ
1986-1990 Chevy Blazer S10 Electric Fuel Pump V6 2.8L TRQ
1988-1995 Chevy C1500 Truck Electric Fuel Pump V6 4.3L TRQ
1988-1995 Chevy C1500 Truck Electric Fuel Pump V8 5.0L TRQ
1988-1995 Chevy C1500 Truck Electric Fuel Pump V8 5.7L TRQ
1990-1993 Chevy C1500 Truck Electric Fuel Pump V8 7.4L TRQ
1988-1995 Chevy C2500 Truck Electric Fuel Pump V8 5.0L TRQ
1988-1995 Chevy C2500 Truck Electric Fuel Pump V8 5.7L TRQ
1991-1993 Chevy C2500 Truck Electric Fuel Pump V8 7.4L TRQ
1991-1993 Chevy C2500 Truck Electric Fuel Pump V6 4.3L TRQ
1988-1993 Chevy C3500 Truck Electric Fuel Pump V8 7.4L TRQ
1988-1995 Chevy C3500 Truck Electric Fuel Pump V8 5.7L TRQ
1985-1986 Chevy Camaro Electric Fuel Pump L4 2.5L TRQ
1988-1992 Chevy Camaro Electric Fuel Pump V8 5.0L with Throttle Body Injection (TBI) (8th Vin Digit E) TRQ
1985-1990 Chevy Caprice Electric Fuel Pump V6 4.3L TRQ
1989-1990 Chevy Caprice Electric Fuel Pump V8 5.7L TRQ
1989-1990 Chevy Caprice Electric Fuel Pump V8 5.0L TRQ
1985-1986 Chevy Cavalier Electric Fuel Pump L4 2.0L TRQ
1986-1988 Chevy Celebrity Electric Fuel Pump L4 2.5L TRQ
1985-1987 Chevy El Camino Electric Fuel Pump V6 4.3L TRQ
1985 Chevy Impala Electric Fuel Pump V6 4.3L TRQ
1988-1995 Chevy K1500 Truck Electric Fuel Pump V6 4.3L TRQ
1988-1995 Chevy K1500 Truck Electric Fuel Pump V8 5.7L TRQ
1988-1995 Chevy K1500 Truck Electric Fuel Pump V8 5.0L TRQ
1988-1995 Chevy K2500 Truck Electric Fuel Pump V6 4.3L TRQ
1988-1995 Chevy K2500 Truck Electric Fuel Pump V8 5.0L TRQ
1988-1995 Chevy K2500 Truck Electric Fuel Pump V8 5.7L TRQ
1991-1993 Chevy K2500 Truck Electric Fuel Pump V8 7.4L TRQ
1988-1993 Chevy K3500 Truck Electric Fuel Pump V8 7.4L TRQ
1988-1995 Chevy K3500 Truck Electric Fuel Pump V8 5.7L TRQ
1987-1993 Chevy LLV (Postal Truck) Electric Fuel Pump L4 2.5L TRQ
1990-1995 Chevy Lumina APV Electric Fuel Pump V6 3.1L TRQ
1985-1988 Chevy Monte Carlo Electric Fuel Pump V6 4.3L TRQ
1987 Chevy R1500 Truck Electric Fuel Pump V8 5.7L TRQ
1987 Chevy R1500 Truck Electric Fuel Pump V6 4.3L TRQ
1987 Chevy R1500 Truck Electric Fuel Pump V8 5.0L TRQ
1987 Chevy R2500 Truck Electric Fuel Pump V6 4.3L TRQ
1987-1988 Chevy R2500 Truck Electric Fuel Pump V8 5.7L TRQ
1987 Chevy R2500 Truck Electric Fuel Pump V8 5.0L TRQ
1987-1988 Chevy R2500 Truck Electric Fuel Pump V8 7.4L TRQ
1987-1991 Chevy R3500 Truck Electric Fuel Pump V8 5.7L TRQ
1987-1991 Chevy R3500 Truck Electric Fuel Pump V8 7.4L TRQ
1985-1993 Chevy S10 Pickup Electric Fuel Pump L4 2.5L TRQ
1986-1993 Chevy S10 Pickup Electric Fuel Pump V6 2.8L TRQ
1992-1995 Chevy Suburban C1500 Electric Fuel Pump V8 5.7L TRQ
1992-1993 Chevy Suburban C2500 Electric Fuel Pump V8 7.4L TRQ
1992-1995 Chevy Suburban C2500 Electric Fuel Pump V8 5.7L TRQ
1992-1995 Chevy Suburban K1500 Electric Fuel Pump V8 5.7L TRQ
1992-1993 Chevy Suburban K2500 Electric Fuel Pump V8 7.4L TRQ
1992-1995 Chevy Suburban K2500 Electric Fuel Pump V8 5.7L TRQ
1987-1988 Chevy Suburban R10 Electric Fuel Pump V8 5.7L TRQ
1987 Chevy Suburban R10 Electric Fuel Pump V8 5.0L TRQ
1989-1991 Chevy Suburban R1500 Electric Fuel Pump V8 5.7L TRQ
1987-1988 Chevy Suburban R20 Electric Fuel Pump V8 7.4L TRQ
1987-1988 Chevy Suburban R20 Electric Fuel Pump V8 5.7L TRQ
1988-1991 Chevy Suburban R2500 Electric Fuel Pump V8 7.4L TRQ
1988-1991 Chevy Suburban R2500 Electric Fuel Pump V8 5.7L TRQ
1987-1988 Chevy Suburban V10 Electric Fuel Pump V8 7.4L TRQ
1987-1988 Chevy Suburban V10 Electric Fuel Pump V8 5.7L TRQ
1989-1991 Chevy Suburban V1500 Electric Fuel Pump V8 7.4L TRQ
1989-1991 Chevy Suburban V1500 Electric Fuel Pump V8 5.7L TRQ
1987-1988 Chevy Suburban V20 Electric Fuel Pump V8 7.4L TRQ
1987-1988 Chevy Suburban V20 Electric Fuel Pump V8 5.7L TRQ
1989-1991 Chevy Suburban V2500 Electric Fuel Pump V8 7.4L TRQ
1989-1991 Chevy Suburban V2500 Electric Fuel Pump V8 5.7L TRQ
1987 Chevy V1500 Truck Electric Fuel Pump V8 5.7L TRQ
1987 Chevy V1500 Truck Electric Fuel Pump V6 4.3L TRQ
1987 Chevy V1500 Truck Electric Fuel Pump V8 5.0L TRQ
1987 Chevy V2500 Truck Electric Fuel Pump V8 5.7L TRQ
1987-1991 Chevy V3500 Truck Electric Fuel Pump V8 5.7L TRQ
1987-1991 Chevy V3500 Truck Electric Fuel Pump V8 7.4L TRQ
1987-1995 Chevy Van G-Series Electric Fuel Pump V8 5.7L TRQ
1987-1995 Chevy Van G-Series Electric Fuel Pump V8 5.0L TRQ
1987-1995 Chevy Van G-Series Electric Fuel Pump V6 4.3L TRQ
1988-1993 Chevy Van G-Series Electric Fuel Pump V8 7.4L TRQ
1988-1995 GMC C1500 Truck Electric Fuel Pump V6 4.3L TRQ
1988-1995 GMC C1500 Truck Electric Fuel Pump V8 5.0L TRQ
1988-1995 GMC C1500 Truck Electric Fuel Pump V8 5.7L TRQ
1988-1995 GMC C2500 Truck Electric Fuel Pump V6 4.3L TRQ
1988-1995 GMC C2500 Truck Electric Fuel Pump V8 5.7L TRQ
1988-1995 GMC C2500 Truck Electric Fuel Pump V8 5.0L TRQ
1991-1993 GMC C2500 Truck Electric Fuel Pump V8 7.4L TRQ
1988-1995 GMC C3500 Truck Electric Fuel Pump V8 5.7L TRQ
1988-1993 GMC C3500 Truck Electric Fuel Pump V8 7.4L TRQ
1985-1987 GMC Caballero Electric Fuel Pump V6 4.3L TRQ
1987-1991 GMC Jimmy Full Size Electric Fuel Pump V8 5.7L TRQ
1987 GMC Jimmy Full Size Electric Fuel Pump V8 5.0L TRQ
1992-1994 GMC Jimmy S-15 Electric Fuel Pump V6 4.3L TRQ
1987 GMC R1500 Truck Electric Fuel Pump V8 5.0L TRQ
1987 GMC R1500 Truck Electric Fuel Pump V8 5.7L TRQ
1987 GMC R1500 Truck Electric Fuel Pump V6 4.3L TRQ
1987-1989 GMC R2500 Truck Electric Fuel Pump V8 5.0L TRQ
1987-1989 GMC R2500 Truck Electric Fuel Pump V8 7.4L TRQ
1987-1989 GMC R2500 Truck Electric Fuel Pump V8 5.7L TRQ
1987 GMC R2500 Truck Electric Fuel Pump V6 4.3L TRQ
1987-1991 GMC R3500 Truck Electric Fuel Pump V8 7.4L TRQ
1987-1991 GMC R3500 Truck Electric Fuel Pump V8 5.7L TRQ
1985-1990 GMC S-15 Pickup Electric Fuel Pump L4 2.5L TRQ
1986-1990 GMC S-15 Pickup Electric Fuel Pump V6 2.8L TRQ
1988-1990 GMC S-15 Pickup Electric Fuel Pump V6 4.3L (8th Vin Digit Z) TRQ
1991-1995 GMC S-15 Sonoma Electric Fuel Pump V6 4.3L (8th Vin Digit Z) TRQ
1991-1993 GMC S-15 Sonoma Electric Fuel Pump V6 2.8L TRQ
1991-1993 GMC S-15 Sonoma Electric Fuel Pump L4 2.5L TRQ
1985-1990 GMC Safari Electric Fuel Pump L4 2.5L TRQ
1986-1994 GMC Safari Electric Fuel Pump V6 4.3L (8th Vin Digit Z) TRQ
1992-1995 GMC Suburban C1500 Electric Fuel Pump V8 5.7L TRQ
1992-1993 GMC Suburban C2500 Electric Fuel Pump V8 7.4L TRQ
1992-1995 GMC Suburban C2500 Electric Fuel Pump V8 5.7L TRQ
1992-1995 GMC Suburban K1500 Electric Fuel Pump V8 5.7L TRQ
1992-1993 GMC Suburban K2500 Electric Fuel Pump V8 7.4L TRQ
1992-1995 GMC Suburban K2500 Electric Fuel Pump V8 5.7L TRQ
1987 GMC Suburban R1500 Electric Fuel Pump V8 5.0L TRQ
1987-1991 GMC Suburban R1500 Electric Fuel Pump V8 5.7L TRQ
1987-1991 GMC Suburban R2500 Electric Fuel Pump V8 7.4L TRQ
1987-1991 GMC Suburban R2500 Electric Fuel Pump V8 5.7L TRQ
1987 GMC Suburban V1500 Electric Fuel Pump V8 5.0L TRQ
1987-1991 GMC Suburban V1500 Electric Fuel Pump V8 5.7L TRQ
1987-1991 GMC Suburban V2500 Electric Fuel Pump V8 7.4L TRQ
1987-1991 GMC Suburban V2500 Electric Fuel Pump V8 5.7L TRQ
1987 GMC V1500 Truck Electric Fuel Pump V6 4.3L TRQ
1987 GMC V1500 Truck Electric Fuel Pump V8 5.7L TRQ
1987 GMC V1500 Truck Electric Fuel Pump V8 5.0L TRQ
1987 GMC V2500 Truck Electric Fuel Pump V6 4.3L TRQ
1987-1989 GMC V2500 Truck Electric Fuel Pump V8 5.7L TRQ
1987-1989 GMC V2500 Truck Electric Fuel Pump V8 5.0L TRQ
1987-1989 GMC V2500 Truck Electric Fuel Pump V8 7.4L TRQ
1987-1991 GMC V3500 Truck Electric Fuel Pump V8 5.7L TRQ
1987-1991 GMC V3500 Truck Electric Fuel Pump V8 7.4L TRQ
1987-1995 GMC Van Electric Fuel Pump V8 5.7L TRQ
1987-1995 GMC Van Electric Fuel Pump V8 5.0L TRQ
1987-1995 GMC Van Electric Fuel Pump V6 4.3L TRQ
1988-1993 GMC Van Electric Fuel Pump V8 7.4L TRQ
1992-1994 GMC Yukon Electric Fuel Pump V8 5.7L TRQ
This part replaces:
Hollander 323-00774
TRQ FPA62075
Part #: 1AFPU00255
Order must be placed by 4pm ET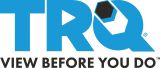 Brand #: FPA62075