What Is the Difference Between Shocks and Struts?
What Are Shocks and Struts?
Shocks and struts each work with different types of spring suspensions to keep your vehicle from bouncing as you drive down the street. A suspension connects a vehicle to its wheels and allows for motion between the two. This system includes either struts or shocks, springs, a vehicle's tires and tire air. A vehicle may have either struts or shocks at all four wheels, or struts in the front and shocks in the rear, or vice versa.
While shocks and struts are both intended to absorb energy from the road's impact on a vehicle's wheels, they aren't interchangeable. They are commonly confused with one another, but thankfully, to help differentiate, they usually aren't used in the same locations in most popular vehicles.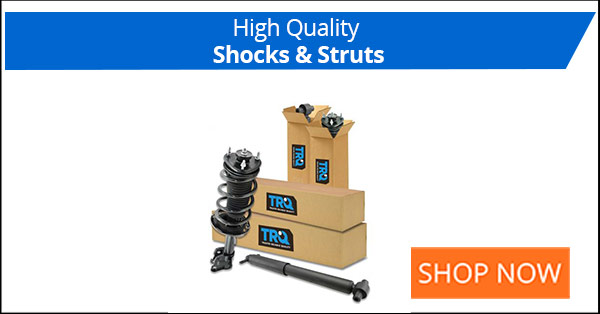 How Do Shocks and Struts Differ?
Shocks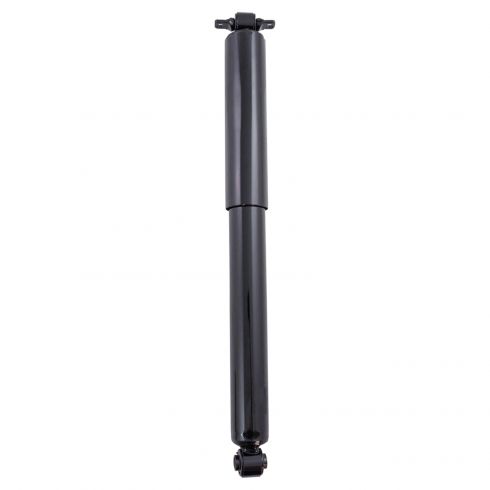 Gas-charged shock absorber
Shocks control the impact and rebound movement of a vehicle's springs and suspension, and ensure the vehicle's tires remain in contact with the road at all times. They help improve the smoothness of a vehicle's ride and handling.
When a wheel hits a bump in the road, the wheel lifts up, compressing the spring, which absorbs the shocks of the road. A shock keeps the spring from expanding.
Contrary to popular belief, all variations of shocks are filled with both hydraulic fluid and gas. A piston presses against the fluid, which slows down the fluid, in turn restricting the springs' movement.
They are used in solid axle suspensions where the wheel connects directly to the axle, double wishbone suspensions that use an upper and lower control arm for each wheel, and multilink suspensions that use multiple arms to control each wheel. As long as the bottom of an absorber attaches directly to a control arm or axle housing, it is a shock.
Shocks can be found in the front or rear of cars, trucks and SUVs. In trucks and larger SUVs, they are commonly used in solid axle suspensions. In cars and smaller SUVs, they can be found in double wishbone, multilink, and twist beam suspensions.
Struts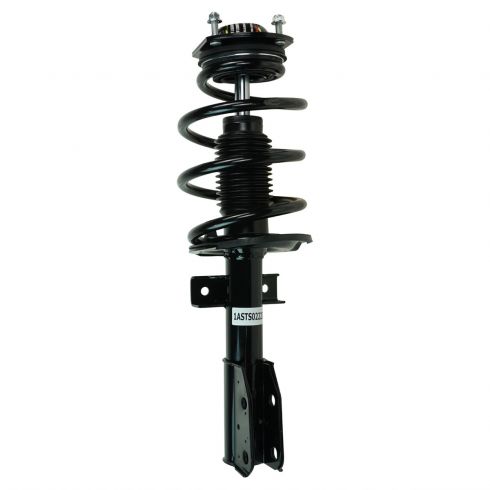 Coil spring strut
While struts perform the same basic job as shocks—controlling the impact and rebound movement of a vehicle's springs and suspension—unlike shocks, they are integral to a suspension's structure.
Struts act in place of the upper control arms and upper ball joints found in other suspension designs. Unlike shocks, struts support the weight of a vehicle, support the spring, and act as a pivot point for the steering system (by design, they will turn when the wheel turns). They are used in a type of suspension called MacPherson suspension and attach to the wheel spindle.
While struts are typically found in the front of cars and smaller SUVs, they can also be found in the rear of some cars.
Learn More About Shocks and Struts
For more information about shocks and struts, check out our Shocks vs. Struts article.
Search for videos specific to your vehicle with step-by-step instructions for replacing shocks or struts in our how-to video library.
Need struts or shocks for your vehicle? We have quality replacements you can trust.