What Is a Wheel Bearing?
Wheel bearings are an integral part of the steering and suspension system. Bearings are made of a small and a large metal sleeve, known as races, that encase greased metal balls or rollers, which are usually sealed.
By having two races, one sleeve can rotate independently of the other. This movement lets the bearing reduce friction and heat, lowering the amount of stress placed on other suspension parts while supporting the weight of the vehicle and letting the wheel spin smoothly.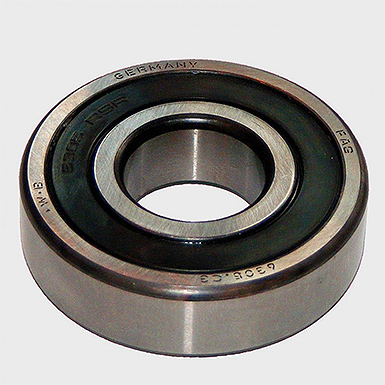 Wheel bearings come as an assembly with the hub on many cars today. They sit in the center of it between the hub and the mounting flange.
For solid axles, the axle will spin inside a housing. The bearings allow the axle to spin smoothly, keeping the axle from grinding into the housing.
Wheel Bearing Failure and Replacement
Bearings usually fail from usage over time. A failed wheel bearing can wear out a hub, which usually doesn't fail on its own.
If your bearing has failed, you might have to replace the entire wheel hub assembly. Some vehicles, like certain Hondas and Toyotas, have the wheel hub and bearing separated. In this case just the wheel hub might be replaced, but sometimes it's better to replace both the bearing and the hub.
An ignored whirring, grinding, clicking, or popping wheel bearing can wear out other parts and lead to symptoms like a shaking steering wheel. Replacing the broken part soon could avoid a future accident.
Browse our high quality direct-fit wheel hub assemblies and bearings and replace yours with our model-specific how-to videos.