Truck Cab Styles Explained
All About Truck Doors & Cabs: Why There Are Different Truck Cab Sizes
You wouldn't think pickup truck doors would be a difficult subject. They open and close and they let you in and out of your truck. The problem with truck doors is how many layouts they can have. Your truck might have two, four, or in some cases, three doors. They might hinge from the front or the back, and they may be all kinds of different sizes.
The problem with truck doors really starts with truck cabs (short for cabins). In the beginning, trucks were work vehicles. You had a truck to haul hay around your farm or to move lumber around. All those activities only called for one seat for the driver. Truck manufacturers then threw in a passenger seat as a bonus, and, actually, early trucks, true to their utilitarian nature, had bench seats.
Sometimes, though, companies wished their trucks could move more people around. Some companies wanted trucks that could move a whole work crew around—hence the existence of the crew cab (but let's not get too far ahead of ourselves). These days, though, more and more people use pickup trucks as their primary means of transportation. They want trucks that can haul furniture, and get them and their family around town.
There are more options than ever out there for trucks, which is great in terms of getting exactly what you want, but makes it hard to know exactly what you're looking at. We're going to clear up that confusion by walking you through all the different types of truck cabs used on recent truck models.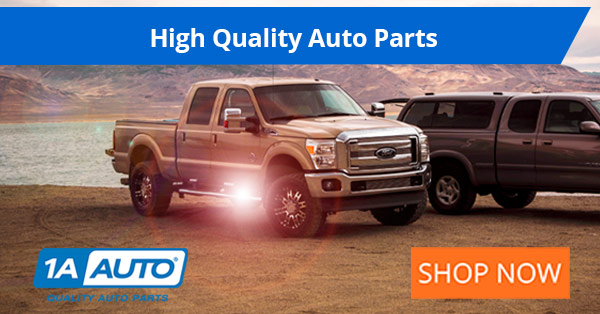 Regular Cabs vs Crew Cabs vs Extended Cabs vs Extra-Large Cabs
Regular Cabs
We'll start with the basics. "Regular Cabs" are just what they sound like—they are the standard pickup truck cab. They have one row of seating and, almost always, one pair of doors. These follow in the tradition of the old work trucks. This configuration has been made available on almost every pickup truck model.
Ford briefly offered an unusual take on the regular cab. Ford changed the body style of the F150 during the 2004 model year. Those trucks made in the old style were referred to as Heritage models, while the new style was referred to, perhaps somewhat blandly, as "New Body Style" models. The 2004 new body style F150s and F150s from 2005 to 2008 had a slightly longer cab on what was called the regular cab. These had a set of small rear doors that hinged at the back but no rear seats. What were those rear doors for, then? Did they have a bunch of spare doors lying around? The rear doors, in fact, were there to give easy access to a cargo space behind the seats. Now with the new style, regular cab drivers could stow a few valuable or water-vulnerable pieces of equipment inside the cabin of the truck.
Crew Cabs (Double Cab, Supercrew, Super Cab)
Crew cab trucks are the opposite extreme from regular cabs. These have four full doors and rear seats that full-size adults can comfortably fit in. They are perfect for hauling around your crew, whether that's your workmates, your family, or your posse of hangers on. Crew cab trucks tend to be less good for hauling cargo, though. All the extra space for the bigger cab eats up room for the truck bed. Crew cabs are for drivers who need to transport passengers more often than supplies.
GM and Chevy, Dodge, and Nissan all refer to this type of cab as a Crew Cab. Ford confusingly calls its F250 and F350 models with four full doors Crew Cabs, while calling F150s with four full doors Supercrews. This is not to be confused, say, with an F250 Super Duty Crew Cab. Ford also calls its extended cabs Supercabs to further add to the confusion.
Toyota calls its crew cab a Double Cab, since it has, roughly speaking, twice as much cab. Toyota Double Cabs do have one unusual quirk. From 2004 to 2006, Double Cab Tundras had their rear door handles mounted horizontally. From 2007 on, the rear door handles were mounted vertically, in order to distinguish it from CrewMax models. Double Cab Tacomas have had horizontal handles since 2001.
Extra-Large Cabs (MegaCab and CrewMax)
Dodge (and Ram, after the truck division split off in 2009) and Toyota have both decided that crew cabs are not big enough, so they offer an even roomier option for those of you who really want to ride in comfort. Since 2006, the Ram 1500 has been offered with a "MegaCab." The MegaCab is the largest pickup cabin interior available.
Toyota's "CrewMax" comes close, though, with similar legroom and headroom measurements. The Toyota Tundra CrewMax has been available since 2007. The CrewMax, as mentioned above, has horizontally mounted handles so you can tell it apart from the lesser Double Cab.
Extended Cabs
You may have noticed that we skipped over "medium" in the above list. This is where all the trouble starts.
Truck manufacturers want to have an option (or two) between the "Regular Cab" work truck and the "Crew Cab" for big groups. They want a truck that you can fit a few (preferably small) passengers into, while still having serious bed space. This is a noble endeavor, but unfortunately for us, it means a lot of designs have been tried out as different manufacturers try to solve this problem in different ways.
As a catch-all category, we're going to call all these different set-ups "Extended Cabs." Manufacturers like to give their own special names for these, though, just like they like to put their own special stamp on their designs. What they all have in common is a second row with not as much leg room as the front row—good for kids, or for short jaunts, not great for big road trips. Some older extended cabs didn't use rear doors. Passengers climbed in through the front doors like in a coupe car. Now, extended cab trucks have small rear doors. These doors usually hinge at the rear of the frame (what is sometimes called suicide doors). Often you have to open the front doors to access the handles for the rear doors.
The easiest way to look at all the different layouts that have been tried is to go through them, one manufacturer at a time.
Names of Extended Truck Cabs by Brand
General Motors (Extended Cab)
GM has kept things pretty straightforward on its Chevy and GMC trucks. It refers to anything in between a "Regular Cab" and a "Crew Cab" as an "Extended Cab." On earlier models like the C/K trucks from 1988 to 2002 and the S10, S15, and Sonoma from 1999-2003, this took the form of a longer cab with rear side windows, but no rear doors. From 1996-2002, one rear door, on the passenger side, was available as an option on the C/K. When the C/K was replaced by the Silverado and Sierra and the S10 and S15 were replaced by the Colorado and Canyon, GM switched to rear-hinged back doors for its Extended Cabs.
Ford (Supercab)
Ford has used the same label, "Supercab," for a number of different extended cab layouts. Like the early GM Extended Cab trucks, Supercab F150s from 1990-1996 and F250s from 1990-1997 had a longer cab and rear side windows but no rear doors. This was also true for Supercab Rangers and Supercab Mazda B-Series trucks (produced in a partnership with Ford) from 1990-2006. Otherwise, Supercab trucks have small, rear-hinged, rear doors.
Dodge (Club Cab and Quad Cab)
Dodge makes things a little more difficult than GM and Chevy do. It has had two sizes of cabs slated between regular and crew cabs: "Club Cabs" and Quad Cabs. Quad Cabs are a bit bigger than Club Cabs. Both types have also gotten bigger over time.
From 1995-2002, Club Cab Rams could be purchased with the same back seat and windows but no doors layout as the early Extended Cabs and Supercabs from their crosstown rivals. From 1998-2002, Dodge also sold Quad Cab Rams that had small rear-hinged back doors. The Dakota could also come with a windows-but-no-doors Club Cab from 1990-2004.
Eventually though, the Club Cab grew up. Club Cab Dakotas from 2005 on had rear-hinged back doors. The Quad Cab grew up too. From 2004 on, Quad Cab Rams have had a bigger cabin, with doors hinged at the front, like for regular people.
If you noticed that we skipped 2003, well, you caught us again. In 2003, Ram 2500s and 3500s came in Club Cab with windows and no doors, or Quad Cab with the rear hinged doors, while Ram 1500s came in Quad Cab with the front hinged doors and no Club Cab at all.
As a side note, GM changed the body style of the Silverado and Sierra during the 2007 model year. So it has Classic and New Body Style models in the same way that Ford has Heritage and New Body Style models in 2004. This doesn't have much effect on the cab options available.
Toyota (Xtracab and Access Cab)
Like Dodge, Toyota has produced two cab sizes between its "Regular" and "Double Cabs" (same size as "Crew Cab"). Fortunately, though, they don't overlap. One simply replaced the other. "Xtracab," in the classic windows-but-no-doors for the rear passengers mold, was available for the T100 from 1995-1998 and the Tacoma from 1995-2004. "Access Cab," with rear hinged doors, was available on Tundras from 2000-2006 and Tacomas from 2005 on.
Nissan (King Cab)
Nissan uses the name "King Cab" for all of their in-between sizes. The King Cab Frontier has windows-but-no doors since 1998, and the King Cab Titan has had rear-hinged back doors from 2004 on.
Truck Cab Options Chart by Make and Model
Hopefully all the above information will help you understand what each one of these configurations is. If you're still confused about what cab options your truck was available with, here's a list organized by make and model. For each model, we'll tell you what cabs it was available with, and for which years each option was available.
Truck Cab Door Guide

Brought to you by:
Model
Available Cabs
Chevy / GMC C/K
Regular Cab 1988-2002
Crew Cab 1988-2002
Extended Cab (Without Rear Doors) 1988-2002
Extended Cab (One Passenger Side Door) 1996-2002
Chevy S10 / GMC S15 / GMC Sonoma
Regular Cab 1990-2003
Crew Cab 2001-2004
Extended Cab (Without Rear Doors) 1990-2003
Chevy Colorado / GMC Canyon
Regular Cab 2005- Present
Crew Cab 2005- Present
Extended Cab (Rear-Hinged Back Doors) 2005-Present
Chevy Silverado1500 / GMC Sierra 1500
Regular Cab 1999-Present
Crew Cab (Heavy Duty, HD, Models Only) 2001-2006
Crew Cab (All 1500s) 2007-Present
Extended Cab (Rear-Hinged Back Doors) 1999-Present
Chevy Silverado 2500 and 3500/GMC Sierra 2500 and 3500
Regular Cab 1999-Present
Crew Cab 2000-Present
Extended Cab (Rear-Hinged Back Doors) 1999-Present
Chevy Silverado Hybrid / GMC Sierra Hybrid
Crew Cab 2009-Present
Extended Cab (Rear-Hinged Back Doors) 2005-2007(Classic Body Style)
Ford F150
Regular Cab (Without Doors) 1990-2004 (Heritage Models) and 2009-2012
Regular Cab (With Doors) 2004-2008 (New Body Style)
SuperCrew 2001-Present
Supercab (Without Rear Doors) 1990-1996
SuperCab (Rear-Hinged Back Doors) 1997-Present
Ford F250 and F350
Regular Cab (Without Rear Doors) 1998-Present
Crew Cab 1990-1997 and 1999-Present
Supercab (Without Rear Doors) 1990-1997
Supercab (Rear Hinged Back Doors) 1998-Present
Ford Ranger
Regular Cab 1990-2011
Supercab (Without Rear Doors) 1990-2006
Supercab (Rear Hinged Back Doors) 2007-2011
Mazda B-series
Regular Cab 1990-2009
Supercab (Without Rear Doors) 1990-2006
Supercab (Rear Hinged Back Doors) 2007-2009
Dodge Ram 1500
Regular Cab 1994-Present
Crew Cab 2009-Present
MegaCab 2006-Present
Club Cab (Without Rear Doors) 1995-2002
Quad Cab (Rear-Hinged Back Doors) 1998-2002
Quad Cab (Front-Hinged Rear Doors) 2003-Present
Dodge Ram 2500 and 3500
Regular Cab 1994-Present
Crew Cab 2009-Present
Club Cab (Without Rear Doors) 1995-2003
Quad Cab (Rear-Hinged Back Doors) 1998-2003
Quad Cab (Front-Hinged Rear Doors) 2004-Present
Dodge Dakota
Regular Cab 1990-Present
Crew Cab 2000-2011
Club Cab (Without Rear Doors) 1990-2004
Club Cab (Rear-Hinged Back Doors) 2005-2011
Toyota T100
Regular Cab 1993-1998
Xtracab 1995-1998
Toyota Tacoma
Regular Cab 1995-Present
Double Cab 2001-Present
Xtracab 1995-2004
Access Cab 2005-Present
Toyota Tundra
Regular Cab 2000-Present
Double Cab (Horizontal Door Handles) 2004-2006
Double Cab (Vertical Door Handles) 2007-Present
CrewMax 2007-Present
Access Cab 2000-2006
Nissan Frontier
Regular Cab 1998-Present
Crew Cab 2005-Present
King Cab (Without Rear Doors) 1998-Present
Nissan Titan
Crew Cab 2004-Present
King Cab 2004-Present
Source: //www.1aauto.com/content/articles/truck-cab-door-gui...