What is a Tail Light? Tail Lights 101
History of Tail Lights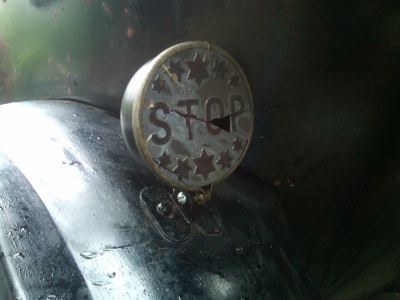 In the earliest days of automotive travel, cars and trucks didn't have any kind of running lights or brake lights on the back of them. Most vehicles did have some form of headlights on the front, but it wasn't until the 1920s when tail lights (also called "taillights", "tail lamps", or "taillamps") began showing up. At first, they were just an added option that you could purchase, and many were nothing more than a kerosene lantern with a red lens. As you can imagine, this sort of tail light was only lit when you physically lit it, and it had absolutely no connection to the brake pedal at all. It was basically just there to let other vehicles know that you were there. Not only was this style of light a bit of a liability with its open flame inside, but it also had the potential to blow out while driving. It was a great start, no doubt, but luckily for us, it evolved quickly.
By the early 1930s, electrically controlled tail lights were becoming the norm, and they were actually connected to the brake pedal. At last! "Brake lights" finally existed! It was also around this time that dual filament bulbs arrived, as well, allowing the tail lamps to have "running lights" at night, along with "brake lights" when the pedal was pushed. The 1930s was a decade of tremendous innovation from car manufacturers, and automotive lighting was a major part of it. Turn signal lamps followed shortly after the tail lights, and the government began to realize the connection between automotive lighting and public safety. Before long, headlights, turn signals, and red lens tail lights were made mandatory on all US vehicles.
It wasn't until the early 1980s when the next big automotive lighting change happened. Several car manufacturers began throwing center high-mount stop lamps (a.k.a "third brake lights") into their cars and trucks. This allowed surrounding vehicles to easily decipher a brake light from a turn signal, and having it higher up also made the tail lights more visible to other drivers. In 1986, the third brake light became mandatory on all passenger cars in the United States. A few years later it also became mandatory on all light- and heavy-duty trucks.
Changing a Tail Light
There is no denying it—tail lights are one of those things that you really need to have working at all times. Luckily, it is easy to remove and install a replacement tail light assembly is easy. They are simple electrically and simple to swap out.
Most tail lamps can easily be swapped out from the inside of the trunk/hatch/bed. Some have wing-nuts holding them in place while others have regular hex nuts holding them. Trunk mounted lights are typically mounted the same way.
When installing a replacement tail light, it always helps to push it into the mounting location while tightening it. This allows it to seal properly against the body of the vehicle without putting so much force on the tail light mounts themselves. If you rely solely on the tail light mounts to pull the light tight against the body, the mounts could potentially snap off. That would obviously put quite a damper on your day.
One Tail Light Not Working? Brake Light Electrical Diagnosis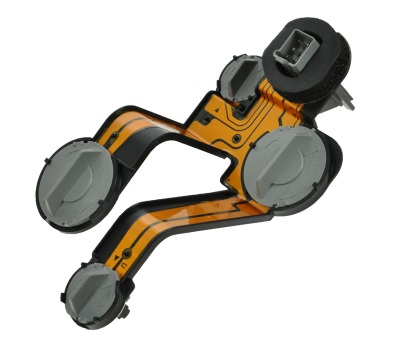 Electrically speaking, the vast majority of tail lights have three-wire "1157", "2057", or "2157" bulbs in them, which are dual filament. This allows the brake and running lights to work independently. If one filament burns out in a bulb, you may notice that either your running light or brake light stops working on one side. Diagnosing the burned bulb is usually quite easy. If it isn't obvious visually, you can simply swap the bulbs from one side of the car to the other to confirm that the bulb has a burned filament. If the problem moves to the other tail lamp, you know the bulb is the problem.
What Tail Light Bulb Do I Need?
To find out what replacement tail light bulb you need, once you remove the tail light bulb, read the bulb number and specs that are usually printed underneath the bulb on the connector and replace it with a new bulb that matches.
Need Replacement Tail Lights?
If your tail light has been physically damaged beyond repair, you most definitely need a replacement as soon as possible, as it is a serious safety hazard to you and the drivers around you. If you are in need of a tail light replacement for your vehicle then you have come to the right place. At 1A Auto, we carry a large selection of replacement aftermarket tail lights for many cars, trucks, SUVs and vans that are among the highest quality available. From LED to Euro style Altezza tail lights, to smoked and tinted tail lights and more, 1A Auto has the replacement you desire in order to restore or enhance the look of your vehicle's rear end. All of our tail lamps are DOT (U.S. Dept. of Transportation) and SAE (Society of Automotive Engineers) approved.