Honda Accord Brake Problems - Cause & Solution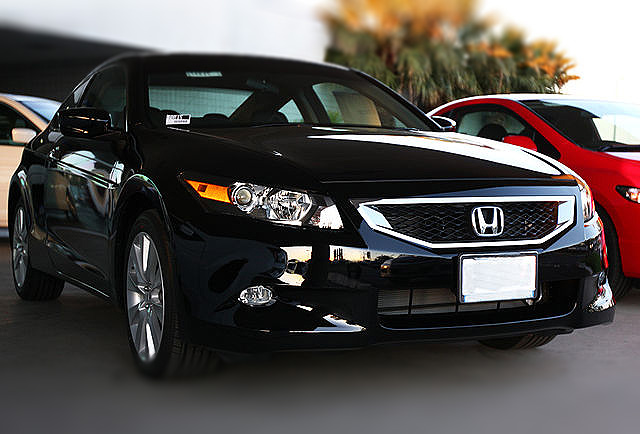 Premature rear brake wear is a common problem on 2008-2010
Honda Accords
. There are over 1,000 reports of premature brake wear for the
2008 Accord
alone on
carcomplaints.com
. Keep in mind that only includes people who took the time to note their complaint
What Causes the Accord Brakes to Wear Out So Fast?
On Accord models, the rear brakes pads can wear out between 15,000-20,000 miles. On Honda owner forums, some have even noted pads wearing out in as little as 10,000 miles. That means some Accord drivers found themselves changing their rear brake pads every year or two. What makes the pads wear so fast?
For 2008 Accords, Honda introduced a new braking system called the Electronic Brake Distribution system or EBD. EBD pushes the rear brakes harder than other braking systems to prevent nose dive. Consequently, the early EBD systems were found to have a design flaw that caused them to wear out brake pads too quickly. Due to the glut of complaints, Honda settled a class action lawsuit over the issue. According to the New York Times, 750,000 cars were covered under the settlement. Honda reimbursed drivers for the cost of fixing the EBD system. The terms of the settlement specify that the repair had to be made within three years of the original purchase or lease date of the vehicle. Unfortunately, that time has long passed.
Can I Fix It Myself?
So, what if you didn't know about the settlement or you recently bought a used Accord? It's possible to fix this brake problem yourself. Honda found they could reduce wear by switching the position of the two pins in the caliper. This, then, became part of the EBD repair covered in the settlement. Since not everyone wants to take the car to the dealership, a couple of DIYers have made guides for the repair.
How to Switch the Caliper Pins
Raise one rear wheel off the ground.
Remove the wheel from the hub.
Remove the brake caliper from the caliper bracket.
Pull the caliper slide pins out of the caliper.
Thoroughly clean and lubricate the caliper slides to prevent corrosion and sticking.
One caliper pin is completely round; the other has two flat edges.
Put the flat-edged pin into the bottom of the caliper.
Put the round pin into the top of the caliper.
Reinstall the caliper onto its bracket.
Reinstall the wheel onto the hub.
Lower the wheel to the ground.
Tighten the lug nuts to 80 foot-pounds.
Repeat on the other rear wheel.
Cleaning and lubing the pins is crucial to prevent the pins from getting stuck further down the line. A stuck pin will make your brakes drag and wear out your pads and rotors, defeating the purpose of the repair.
Check out the video below to learn how to replace the front brakes on the Honda Accord. For more how-to videos on this and other makes and models, check out the 1A Auto how-to video library.