Bio - Author - Jeremy Nutt
Jeremy has enjoyed 13 years at 1A Auto in a variety of roles and has a very strong knowledge of cars dating back to the late 1800's. He has an automotive degree and spent 2 years as an ASE certified technician at a local Cadillac dealer. He currently owns one of his dream cars, a 1964 Chevy Impala convertible which, after 19 years, is still under restoration. He also has heavily modified his 1988 Honda Hawk GT motorcycle, which he likes working on more than riding. Jeremy is a gearhead to the fullest extent, and it would be a miracle if you own a car that he can't identify. Jeremy's custom work with fiberglass and metal fabrication has set him on fire more than once, but has not doused his passion to know everything there is to know about cars.
Contact Info: Email | 1A Auto Blog | Google+

Customer Feedback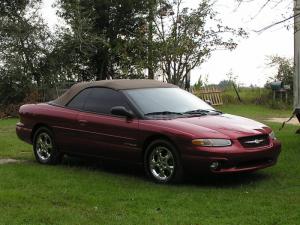 "Thanks for the fast reliable service. Great price, and the headlights were as good as oem or better!!! Keep up the good work..."
- Dwuan M.
---
Read More