Highest Ratings

Quality: We've got the awards to prove it!

We've won the Bizrate Circle of Excellence award,

7 years in a row. Rated outstanding for quality, satisfaction, service, and on time delivery. 1A Auto selects the highest quality parts from the best manufacturers.

Check our excellent ratings

.

Fastest Shipping

No-Hassle Returns

USA Support Techs

Best Value

Our Guarantee
Click here to try out our new site!
Home
> 1A Auto Reviews | Customer Feedback
1A Auto Reviews | Customer Feedback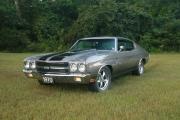 Chevrolet Chevelle

"You played a big part in the restoration of my 70 Chevelle. It had a rotten trunk which I replaced with new metal from 1A Auto.
You saved the day when you supplied me with a headliner that fit perfectly, because I had purchased one from another source to save a couple of dollars, but it was terrible quality.
This was a 3 year project that I believe has come to a successful conclusion. Thanks
"
– Gary, Natchez, MS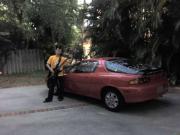 Mazda MX-3

"Your car parts inventory helps me keep my 1992 Mazda MX-3 running strong.
Thanks.
"
– Gary, Ft. Meyers Beach, FL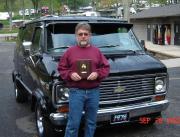 Chevy Van

"I ordered weatherstrips for my van and found that the quality was great.
Thanks 1A Auto!!!
"
– Don, Slippery Rock, PA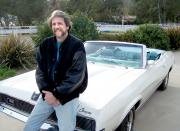 Mercury Cougar

"Having a car with a rare interior color is really neat until you need to buy stuff in the right color. I looked high and low and 1A Auto was the only place I found that offered the correct color top boot and carpet. With the 1A Auto carpet and boot my car took 3 in my class at the 2007 Cougar Nats.
Thanks 1A Auto
"
– Donald, Murietta, CA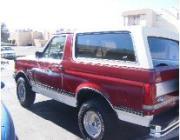 Ford Bronco

"Good day 1A Auto!!!!
If it wasn't for the experience at 1A Auto, I would have spent more time running around to find the right part and then going back home frustrated empty handed. Here, I have a question, call, ask, and receive a definite correct answer. My wife and I both own Bronco's (88XLT ' 89XLT) and because of their ages, I have some upkeep to maintain. Brakes, Bearings, window motors going out, cracked exhaust manifold etc. Why do I keep them, with so much upkeep? Well, because I know I have a great partner on my side, 1AAUTO!!!!!!!They save me money and deliver the best quality. If I'm not driving a Motorcoach, sitting in a sales meeting or on a movie set with the stars, I'm am probably on the computer ordering from 1AAuto to fix something else on my Bronco!!!
Thanks 1A AUTO and the staff for being so great!!!
"
– Brian, Albuquerque, NM
About 1A Auto
Welcome to 1A Auto! We are a family owned business, and for the last 50 years, we have been using the same high quality aftermarket replacement auto parts that we now offer for sale online.
Customer Feedback

I ordered weatherstrips for my...
Chevy Van
Don, Slippery Rock, PA