Need Alfa Romeo Parts?
Alfa Romeo is one of the more exotic automobile brands, definitely not one often heard in daily conversation. For those lucky enough to own one of these exceptional machines, finding new aftermarket Alfa Romeo parts is a hassle. Luckily, 1A Auto Parts provides new aftermarket Alfa Romeo horns, convertible tops, brake pads, and dash caps among other parts, for the Alfa Romeo 2000, Duetto, GTV, Guilietta, Spider, Milano, and more. Aftermarket Alfa Romeo parts from 1A Auto are extremely durable and reliable. In addition, a new aftermarket replacement Alfa Romeo part from 1A Auto will save you 30-50% on average over a comparable new OEM replacement Alfa Romeo part that you would get at a local dealership. In addition to our aftermarket Alfa Romeo parts, we also carry a selection of new and performance parts such as reusable air filters for your Alfa Romeo as well.
At 1A Auto, our mission is to get you the right Alfa Romeo parts for your car. Our product development team spends over 8,000 hours a year researching the best auto parts, and they are carefully selected by our trained engineers so you can rest assured that you are getting the correct, high quality part you need to get your Alfa Romeo back on the road, at a discount price. You can shop for all of your Alfa Romeo car parts and buy online safely and securely right here on our website, or you can call our customer service toll free at 888-844-3393 if you have any questions about any of our parts, or to buy over the phone.
With over 150 years combined experience, 1A Auto's customer service representatives are the most qualified to answer your questions about all of our new, performance and aftermarket Alfa Romeo auto parts. Our representatives answer 99.9% of phone calls in less than one minute and emails are responded to within the hour because we know you need answers quickly to get your vehicle back in working order again. We also know you want your part fast for the same reason; 98% of in stock Alfa Romeo parts ship from our warehouse within one business day so that you can get back on the road in no time, and all ground shipping in the continental US is completely free. And, in the unlikely case that you are unhappy with your Alfa Romeo auto part for any reason, 1A Auto also offers the only No Hassle return policy for unused items in the industry. Simply put, our competitors can't beat the 1A Advantage. Don't just take it from us - take it from over 50,000 satisfied customers!

Look no further than 1A Auto for your aftermarket, original equipment (OE) replacement, new and performance Alfa Romeo auto parts and get your car the new parts it needs today, at a great discount, from car enthusiasts just like you! If you happen to be an enthusiastic Alfa Romeo owner, have a deep passion for Alfa Romeo vehicles, or just want to learn more about the automobile manufacturer, continue reading below for a detailed look at the brand's history and some of its past and present models.
Overview
Alfa Romeo Automobiles S.p.A., commonly referred to simply as "Alfa," is an Italian automaker owned by Fiat. The company got its start in 1910 and has become well known for building high end sports cars that are beloved by enthusiasts of the brand.
Contents
1. Origin
2. Post WWII and Beyond
Origin
The company that would become Alfa Romeo was initially founded as Società Anonima Italiana Darracq (SAID) in 1906 by the French automobile firm of Alexandre Darracq, along with some Italian investors. By late 1909, the Italian Darracq cars were selling slowly and thus the other Italian investors decided to found a new company in 1910, which they named A.L.F.A. (Anonima Lombarda Fabbrica Automobili). Initially, they were still in partnership with Darracq however, later in 1910 the company produced its first non-Darracq car. The Romeo designation would come later from Italian entrepreneur Nicola Romeo, who took control of the company in 1915 not long after the onset of the First World War, and renamed it Alfa Romeo in 1920.
For the first decade of its existence, barring the final three years of WWI when automobile production was halted and the company instead focused on the production of items for the Italian and Allied war efforts, the company produced street vehicles and successful race cars. A famous driver of Alfa Romeo race cars was Enzo Ferrari, the creator and namesake of Ferrari automobiles. In 1928, Nicola Romeo left the company and it essentially went broke after its defense contracts from the war had ended. In 1932, the Italian government stepped in, funded Alfa Romeo and effectively took control of the company for the next 54 years.
Post WWII and Beyond
After WWII, Alfa Romeo continued to build compact street and race cars, enjoying modest success in the racing circuits. By the 1970s, the company was once again facing financial problems. Finmeccanica, a subholding company fully owned at the time by the Italian state, owned holding company Istituto per la Ricostruzione Industriale (IRI), was in control of Alfa Romeo but had struggled to make a profit for years. So, in 1986, it sold Alfa Romeo to Fiat S.p.A. Fiat then merged Alfa Romeo with Lancia, another Italian automotive brand the company owned, and formed a new group within its Fiat Auto S.p.A. subsidiary known as "Alfa Lancia S.p.A.", which started trading in 1987.
Alfa Romeo has been known for its boastful nature and clever, risky advertisements. Having gone so far as to say Alfa Romeo enthusiasm is a type of illness, there is little doubt about the passion owners feel for these wonderful vehicles. Rare and unique, Alfa Romeo automobiles feature some of the most distinctive styling and impressive engineering available. In 2006, it was announced that Alfa Romeo would resume sales in the United States, having ceased exporting cars to the U.S. back in 1995. The first Ala Romeo vehicles in the U.S. rolled off the assembly line in 2008, however in very limited numbers. In 2007, Fiat S.p.A reorganized its automobile business and Fiat Auto S.p.A became Fiat Group Automobiles S.p.A., a wholly-owned subsidiary of Fiat S.p.A. The renamed subsidiary included five companies as part of the restructuring: Alfa Romeo Automobiles S.p.A., Lancia Automobiles S.p.A., Fiat Automobiles S.p.A., Fiat Professional (light commercial vehicles) and Abarth & C S.p.A. The Fiat Group's other automotive companies, Ferrari S.p.A. and Maserati S.p.A, each would operate independently under ownership of Fiat S.p.A.
Another major event would shake up Fiat in 2009. In April of that year, Chrysler LLC filed for bankruptcy. On June 10, 2009, Chrysler LLC emerged from a Chapter 11 restructuring overseen by the U.S. government, with the majority of all of Chrysler's assets being sold to what was called "New Chrysler", which became Chrysler Group LLC in alliance with and owned in part by Fiat. The U.S. government lent support to the deal in the form of 6.6 billion US dollars in financing, which was paid out to the "Old Chrysler," formerly Chrysler LLC, and now a company called Old Carco LLC. Initially after the bankruptcy proceedings were complete, Fiat only owned 20% of the new Chrysler Group LLC company. In 2011, Fiat's stake in Chrysler was increased to over half when it bought the shares of Chrysler that were being held by the U.S. Treasury and Canada. Fiat continued to gradually acquire the other parties' shares and increase its ownership stake in the company over the next couple of years. In January of 2014, Fiat S.p.A. purchased the remaining 41.5% of Chrysler Group LLC from the United Auto Workers, taking complete ownership, and announced that it would be reorganizing and merging into a new holding company. In July of 2014, Fiat announced how this would all take place, and that Fiat S.p.A. (which now wholly owned the Chrysler Group) would be merged into Fiat Investments N.V., a new Netherlands based company. Fiat Investments would then be renamed Fiat Chrysler Automobiles N.V. and would become the new holding company of the Fiat Group, once shareholders approved which it was in August. In October, the merger was approved and Fiat S.p.A. and Chrysler Group LLC were officially merged together to form Fiat Chrysler Automobiles (FCA). It was established as a Netherlands-based holding company with its global headquarters located in the United Kingdom, with two wholly owned automotive subsidiaries under its control: Fiat Group Automobiles, which houses Abarth, Alfa Romeo, Fiat (Fiat's own branded cars), Fiat Professional and Lancia, and Chrysler Group, which houses Chrysler, Dodge, Jeep, and Ram Trucks. The names of these two groups were subsequently changed in late 2014 to FCA Italy S.p.A. (formerly Fiat Group Automobiles S.p.A.) and FCA US LLC (formerly Chrysler Group LLC). This was implemented as the latest phase in the adoption of the FCA corporate identity, in order to highlight that all group companies worldwide are part of a single company. The Chrysler name will continue on as a vehicle brand under the FCA US LLC however. FCA also continued its direct ownership of other former Fiat S.p.A. companies, such as luxury car manufacturer Maserati and Mopar, a components manufacturer.
Plans to finally re-enter the U.S. market with mass-produced, mainstream Alfa Romeo vehicles have been announced a number of times in the past couple of years, but have been met with numerous delays. However, FCA maintains that it will happen soon enough. Until then, legions of Alfa Romeo fans continue to wait impatiently for the long-awaited return of Alfa Romeo to the United States market, and the arrival of more Alfa Romeo models on these shores.
Over 3,000
Installation
Videos
---
Watch the 1A Auto Videos
We're here to help
888-844-3393
hablamos español: 866-401-3393
Customer Feedback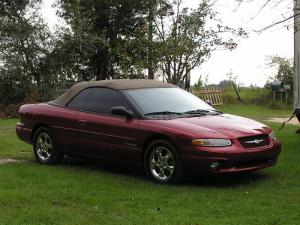 "Thanks for the fast reliable service. Great price, and the headlights were as good as oem or better!!! Keep up the good work..."
- Dwuan M.
---
Read More
Alfa Romeo is a registered trademark of FCA Italy S.p.A. 1A Auto is not affiliated with or sponsored by Alfa Romeo or FCA Italy S.p.A.
See all trademarks
.