How to Replace Trunk Struts on a 1997-2005 Buick Century
Video Summary
1A Auto shows you how to repair, fix, change or replace broken, weak or sagging trunk struts. This video is applicable to 1997-2005 Buick Century models. You will first learn how to remove your existing trunk lift supports, and then either reinstall them or install new replacements.
Tools Needed:
Repair Steps:
Remove intake hose by loosening two clamps, one at the engine and the other at the air box, using the flat blade screwdriver. Pull hose from the engine and then from the air box.
Using the flat blade screwdriver, pry up clip on the end of the strut connected to the trunk. Pull strut away from trunk. On this car the trunk should stay up without the strut, but it is wise to have an assistant handy to hold the trunk if needed.
Use the same procedure on the lower clip and then pull the trunk lift support away from the vehicle. The lift support is now free from the vehicle.
Now that we have done the removal, we are going to show you how to install the new trunk strut. First, make sure the clips are pressed in and then press the strut onto the car and then onto the trunk. When installing the new lift supports make sure the wider hydraulic cylinder is closest to the trunk.
That is how to replace trunk struts that need to be repaired, fixed or replaced on 1997-2005 Buick Century models. Thanks for watching!

Customer Feedback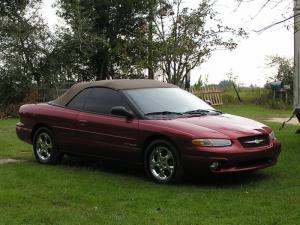 "Thanks for the fast reliable service. Great price, and the headlights were as good as oem or better!!! Keep up the good work..."
- Dwuan M.
---
Read More