How to Replace Spark Plugs on a 1999-2004 Honda Odyssey
Video Summary
1A Auto shows you how to repair, fix, change or replace old, corroded, rusted or broken spark plugs on 1999-2004 Honda Odyssey models. You will first learn how to remove your old spark plugs, and then install new ones.
Video Transcription
"In this video, we're going to show you how to replace the spark plugs on this 2003 Honda Odyssey, pretty much the same as any 1999 to 2004 Odyssey. The usual recommended time for changing spark plugs is 50,000 miles or 100,000 miles if you have platinum tip plugs. Tools you'll need are a 10mm socket with a ratchet and extension, a flat blade screwdriver, a T40 Torx driver, a 5/8 spark plug socket and extension, and then a spark plug gap tool.
Okay, 10mm socket and I have an extension, one of these anyways. It kind of goes down in there, but there are four bolts that hold the engine cover on here. Now you need a flat blade screw driver, and there are basically two little clips, turn them a quarter of a turn counter clockwise. Now, just make sure that they come out. There's another plug up on the end here that you have to pull up just firmly and pull that out. Now I'm looking at it from the passenger side, and you can see the coils right down here, one, two, three. Then the rears, there's no cover and you can see the tops of the coil, one here, two and three. Plenty of room to reach back in there and take them out.
Okay, first thing, each one has a harness and then just a little tab that you press in and disconnect the harness. I'm just going to do one to show you. I'm using a T40 Torx bit and a socket. There is plenty of room in here and just loosen this bolt up. Remove it. Grab your coil, shake it up and down a little bit and pull it right out. Okay, here is how to remove a spark plug; you're going to want a 5/8 spark plug socket and an extension. Put the socket and extension down in. Then you pull out the socket. If the spark plug socket is working well, it brings the spark plug right with it. Okay, the spark plugs look like they were replaced relatively recently, so I'm not going to put a new one in. I'm just going to kind of demonstrate how you would go about installing spark plugs if you needed new ones.
Usually, these plugs come gapped, but you want to check when replacing spark plugs. This spark plug gap tool, according to the manual, plugs on this should be at 040, so you take your tool at 040 and run it through the gap, and you should be able to go in and out with just a little bit of resistance. Okay, so it's correctly gapped. You want to be careful when you're gapping. You can damage tips, but once you've gapped, reverse the procedure and put the plug down in. You want to make sure you're holding the extension nice and centered in the hole, so you put the spark plug in well and you don't cross thread it.
Tighten these to about between 10 and 15 foot pound, so I take the small wrench. Tighten them until you give them about 1/8 of a turn of tightness. You don't want to over-tighten them, you can damage your cylinder head so you don't want to do that, and under-tightening them can cause your engine to lose power. Okay, your coil from 1A Auto, it's an exact replacement. Then putting that on, you'll feel some resistance. Just push it down on firmly. Put your screw in. Start it with your fingers, and your T40 bit back in. Tighten on there firm, not too tight though. Reconnect and repeat for the other cylinders. Okay, now you bring this down. You kind of put your thumb on here so you can see that go right in, see these plugs go right in. Push it down on. Push that into place. Turn these a quarter of a turn clockwise and your cover back in place.
I'll spare you some of this, just tightening up those bolts. I basically just kind of put them in by hand first, make sure they're going in correctly and then just tighten them up firm. You don't have to have them that tight at all. You should be all set; this is how to remove a spark plug and replace it.
We hope this helps you out, thanks for watching! Please feel free to call us toll free 888-844-3393 with any questions or to order any of the parts shown in this video, or you can order your 1999-2004 Honda Odyssey spark plug online."

Customer Feedback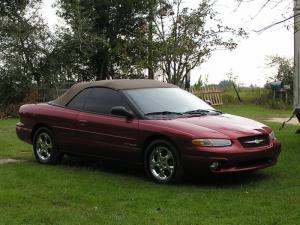 "Thanks for the fast reliable service. Great price, and the headlights were as good as oem or better!!! Keep up the good work..."
- Dwuan M.
---
Read More