How to Remove the Drivers Side Front Door Panel on a 1999-2004 Honda Odyssey
Video Summary
1A Auto shows you how to remove the drivers side front door panel on a 1999-2004 Honda Odyssey Van and then either reinstall the same door panel, or you can replace it with a new one by following the same instructions. Inside door panel removal is necessary for a number of different repairs, for example door handles, window regulators, power window motors, door locks, etc., and this video will show you how to do it.
Video Transcription
"In this video, we are going to show you how to remove and reinstall a front door panel on this 2003 Honda Odyssey, and these instructions are the same for any 1999-2004 Honda Odyssey. We do the driver's side, passenger side is the same procedure. The only tools you will need for this door panel removal job are a small flat blade screwdriver and a Philips screwdriver.
Start with a small screwdriver and if you look into this cup here, there's a little trap door to pry up and you can see a Philips screw there. Then there would be another trap door here but it is missing on this vehicle, but there's a Philips screw there. Remove these 2 Philips screws. Pull up, then back on this and pull it out. There are 2 connecters. They both have little tabs right in the middle tap on this blue one, press it down and this brown one press down pull it out. The door handle pulls forward and out and again there is a clip here on a run. Just push that clip with your finger or screwdriver. Just push that clip around, pull the rod up and out, and there's a connecter here pull that off. Small screw right up here pull this out a little bit, work the screwdriver underneath, pry it out, pull that up, grab the bottom. Work your finger underneath, pull firmly and release the clips. They are probably not going to release the clips if your door panel has never been off, it maybe a little more difficult to release, but release those clips and lift your door panel up and off. Then your speaker is connected down here, the tab there, there are two tabs on each side squeeze the connector and pull it off.
Now, install, plug the speaker back in. Make sure your door is unlocked and put this right back up, push the lock out, get the lock button started in there, and push it against the window seal and down. Make sure you lock it against the window there and reactivate all those tabs. Okay put this with the little tab at the bottom back in and down. Your door handle, reconnect your door lock if you have it. Pull this rod out and put it down in, flip the clip around to lock it on. Everything goes in, slide it back and this, connect the blue clip, back brown clip put the front in first, slid it down in. Put the screws back on and you are done; that is how you remove the drivers side front door panel on a 1999-2004 Honda Odyssey.
We hope this helps you out, thanks for watching!"

Customer Feedback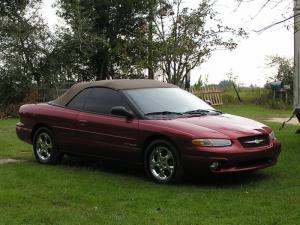 "Thanks for the fast reliable service. Great price, and the headlights were as good as oem or better!!! Keep up the good work..."
- Dwuan M.
---
Read More