How to Remove & Install a Door Panel on a 1993-2010 Ford Ranger
Video Summary
In this video, we show you how to remove a door panel on a 1993-2010 Ford Ranger and then either reinstall the same door panel, or you can replace it with a new one by following the same instructions. Interior door panel removal is necessary for a number of different repairs, for example door handles, window regulators, power window motors, door locks, etc., and this video will show you how to do it.
Tools Needed:
Phillips Head Screwdriver
Flat Head Screwdriver
8mm Wrench
Repair Steps:
Disconnect negative battery cable. This should be done before attempting any repair that involves the electrical system.
Remove two phillips screws located under the door pull. You can now pull on the door pull panel to disengage it from the rest of the door panel. Pull out on the bottom first and then pull out the top. You will note that there are clips on the top and bottom that hold the panel in place.
Disconnect the power switches (mirror, windows, locks) by pushing on a thumb tab and pushing the switch through to the front of the panel. Then disconnect the switch from the wiring harness by prying up on the harness connection with a regular screwdriver and working it off of the switch. You must remove two screws from the power window switch before disconnecting.
Remove two more screws from the door panel, one under the door pull panel and one at the bottom. Lift the door panel up and off of the door. To access the inside of the door carefully remove the watershield by pulling it off of the door. Lay the watershield out flat somewhere out of the way while doing your repair.
Reinstall your watershield. Position the door panel back on the door making sure that the wiring harnesses and lock are through. Make sure all the hooks on the back of the door panel are going into the proper position. Slide the door panel down onto the door. You should hear it snap into place and it should be tight against the door. Secure with the two screws.
Reinstall the window switch first by bringing harness through the door pull panel, connecting the switch to the harness and snap the switch into the panel. Secure the window switch with the two screws. Repeat with the lock and mirror switches.
Press the door pull panel in at the top first and then bottom. Secure with the two phillips screws.
Reconnect the negative battery cable.
That's how you remove a door panel on a 1993-2010 Ford Ranger. Thanks for watching!

Customer Feedback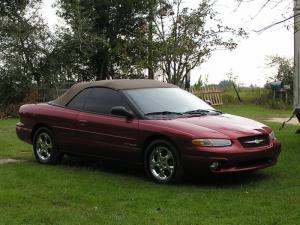 "Thanks for the fast reliable service. Great price, and the headlights were as good as oem or better!!! Keep up the good work..."
- Dwuan M.
---
Read More