TPWWB00038-13" Wiper Blade
Replaces
13" Wiper Blade TRICO ICE 35-130 - TPWWB00038
TPWWB00038
180 Day Warranty
This item is backed by a 180 Day Warranty. In the event this item should fail during intended use, we will exchange the part free of charge (excludes shipping charges) for the original purchaser.
There are no reviews for this item.
Customer Q&A
Ask a question to 1A Auto customers who purchased the product
No questions have been asked about this item.
| Year | Make | Model | Description |
| --- | --- | --- | --- |
| 1998-1999 | Acura | SLX | Acura SLX Rear 13" Wiper Blade TRICO ICE 35-130 |
| 1962-1968 | Alfa Romeo | 2600 | Alfa Romeo 2600 Front Driver or Passenger Side 13" Wiper Blade TRICO ICE 35-130 |
| 1975-1977 | Alfa Romeo | Alfetta | Alfa Romeo Alfetta Front Driver or Passenger Side 13" Wiper Blade TRICO ICE 35-130 |
| 1969-1970 | Alfa Romeo | GT Veloce | Alfa Romeo GT Veloce Front Driver or Passenger Side 13" Wiper Blade TRICO ICE 35-130 |
| 1969-1970 | Alfa Romeo | Spider | Alfa Romeo Spider Front Driver or Passenger Side 13" Wiper Blade TRICO ICE 35-130 |
| 1961-1963 | American Motors | American | American Motors American Front Driver or Passenger Side 13" Wiper Blade TRICO ICE 35-130 |
| 1966 | BMW | 1600 | BMW 1600 Front Driver or Passenger Side 13" Wiper Blade TRICO ICE 35-130 |
| 1966 | BMW | 1600 | BMW 1600 Front Driver or Passenger Side 13" Wiper Blade TRICO ICE 35-130 |
| 1968-1970 | BMW | 2002 | BMW 2002 Front Driver or Passenger Side 13" Wiper Blade TRICO ICE 35-130 |
| 1957-1958 | Buick | Century | Buick Century Front Driver or Passenger Side 13" Wiper Blade TRICO ICE 35-130 |
| 2013-2019 | Buick | Encore | Buick Encore Front Passenger Side 13" Wiper Blade TRICO ICE 35-130 |
| 1958 | Buick | Limited | Buick Limited Front Driver or Passenger Side 13" Wiper Blade TRICO ICE 35-130 |
| 1957-1958 | Buick | Roadmaster | Buick Roadmaster Front Driver or Passenger Side 13" Wiper Blade TRICO ICE 35-130 |
| 1957-1958 | Buick | Special | Buick Special Front Driver or Passenger Side 13" Wiper Blade TRICO ICE 35-130 |
| 1957-1958 | Buick | Super | Buick Super Front Driver or Passenger Side 13" Wiper Blade TRICO ICE 35-130 |
| 1958 | Cadillac | Deville | Cadillac Deville Front Driver or Passenger Side 13" Wiper Blade TRICO ICE 35-130 |
| 1957-1958 | Cadillac | Eldorado | Cadillac Eldorado Front Driver or Passenger Side 13" Wiper Blade TRICO ICE 35-130 |
| 1999-2000 | Cadillac | Escalade | Cadillac Escalade Rear 13" Wiper Blade TRICO ICE 35-130 |
| 2004-2009 | Cadillac | SRX | Cadillac SRX Rear 13" Wiper Blade TRICO ICE 35-130 |
| 1957-1958 | Cadillac | Series 60 | Cadillac Series 60 Front Driver or Passenger Side 13" Wiper Blade TRICO ICE 35-130 |
| 1957-1958 | Cadillac | Series 62 | Cadillac Series 62 Front Driver or Passenger Side 13" Wiper Blade TRICO ICE 35-130 |
| 1993-2005 | Chevy | Astro | Chevy Astro Rear 13" Wiper Blade TRICO ICE 35-130 |
| 1958 | Chevy | Bel-Air | Chevy Bel-Air Front Driver or Passenger Side 13" Wiper Blade TRICO ICE 35-130 |
| 1958 | Chevy | Biscayne | Chevy Biscayne Front Driver or Passenger Side 13" Wiper Blade TRICO ICE 35-130 |
| 1993-1994 | Chevy | Blazer Full Size | Chevy Blazer Full Size Rear 13" Wiper Blade TRICO ICE 35-130 |
| 1989-1994 | Chevy | Blazer S10 | Chevy Blazer S10 Rear 13" Wiper Blade TRICO ICE 35-130 |
| 1958 | Chevy | Brookwood | Chevy Brookwood Front Driver or Passenger Side 13" Wiper Blade TRICO ICE 35-130 |
| 1960-1966 | Chevy | C10 Truck | Chevy C10 Truck Front Driver or Passenger Side 13" Wiper Blade TRICO ICE 35-130 |
| 1960-1966 | Chevy | C20 Truck | Chevy C20 Truck Front Driver or Passenger Side 13" Wiper Blade TRICO ICE 35-130 |
| 1960-1966 | Chevy | C30 Truck | Chevy C30 Truck Front Driver or Passenger Side 13" Wiper Blade TRICO ICE 35-130 |
| 1958 | Chevy | Delray | Chevy Delray Front Driver or Passenger Side 13" Wiper Blade TRICO ICE 35-130 |
| 1958 | Chevy | Impala | Chevy Impala Front Driver or Passenger Side 13" Wiper Blade TRICO ICE 35-130 |
| 1960-1966 | Chevy | K10 Truck | Chevy K10 Truck Front Driver or Passenger Side 13" Wiper Blade TRICO ICE 35-130 |
| 1960-1966 | Chevy | K20 Truck | Chevy K20 Truck Front Driver or Passenger Side 13" Wiper Blade TRICO ICE 35-130 |
| 1990-1996 | Chevy | Lumina APV | Chevy Lumina APV Rear 13" Wiper Blade TRICO ICE 35-130 |
| 1958 | Chevy | Nomad | Chevy Nomad Front Driver or Passenger Side 13" Wiper Blade TRICO ICE 35-130 |
| 1960 | Chevy | Pickup (All Through 1966) | Chevy Pickup Front Driver or Passenger Side 13" Wiper Blade TRICO ICE 35-130 |
| 1960 | Chevy | Sedan Delivery | Chevy Sedan Delivery Front Driver or Passenger Side 13" Wiper Blade TRICO ICE 35-130 |
| 2016-2018 | Chevy | Spark | Chevy Spark Front Passenger Side 13" Wiper Blade TRICO ICE 35-130 |
| 2016 | Chevy | Spark EV | Chevy Spark EV Front Passenger Side 13" Wiper Blade TRICO ICE 35-130 |
| 1995-1999 | Chevy | Suburban C1500 | Chevy Suburban C1500 Rear 13" Wiper Blade TRICO ICE 35-130 |
| 1995-1999 | Chevy | Suburban C2500 | Chevy Suburban C2500 Rear 13" Wiper Blade TRICO ICE 35-130 |
| 1995-1999 | Chevy | Suburban K1500 | Chevy Suburban K1500 Rear 13" Wiper Blade TRICO ICE 35-130 |
| 1995-1999 | Chevy | Suburban K2500 | Chevy Suburban K2500 Rear 13" Wiper Blade TRICO ICE 35-130 |
| 1995-1999 | Chevy | Tahoe | Chevy Tahoe Rear 13" Wiper Blade TRICO ICE 35-130 |
| 2014-2019 | Chevy | Trax | Chevy Trax Front Passenger Side 13" Wiper Blade TRICO ICE 35-130 |
| 1982-1985 | Chrysler | Lebaron | Chrysler Lebaron Rear 13" Wiper Blade TRICO ICE 35-130 |
| 2004-2008 | Chrysler | Pacifica | Chrysler Pacifica Rear 13" Wiper Blade TRICO ICE 35-130 |
| 1988-1992 | Daihatsu | Charade | Daihatsu Charade Rear 13" Wiper Blade TRICO ICE 35-130 |
| 1990-1992 | Daihatsu | Rocky | Daihatsu Rocky Rear 13" Wiper Blade TRICO ICE 35-130 |
| 1977-1980 | Datsun | 810-Maxima | Datsun 810-Maxima Rear 13" Wiper Blade TRICO ICE 35-130 |
| 1976-1978 | Datsun | F10 | Datsun F10 Front Driver or Passenger Side 13" Wiper Blade TRICO ICE 35-130 |
| 1968-1972 | Datsun | L521 | Datsun L521 Front Driver or Passenger Side 13" Wiper Blade TRICO ICE 35-130 |
| 1981-1989 | Dodge | Aries | Dodge Aries Rear 13" Wiper Blade TRICO ICE 35-130 |
| 1969-1971 | Dodge | D100 Truck | Dodge D100 Truck Front Driver or Passenger Side 13" Wiper Blade TRICO ICE 35-130 |
| 1969-1971 | Dodge | D200 Truck | Dodge D200 Truck Front Driver or Passenger Side 13" Wiper Blade TRICO ICE 35-130 |
| 1969-1971 | Dodge | D300 Truck | Dodge D300 Truck Front Driver or Passenger Side 13" Wiper Blade TRICO ICE 35-130 |
| 1963-1966 | Dodge | Dart | Dodge Dart Front Driver or Passenger Side 13" Wiper Blade TRICO ICE 35-130 |
| 1969-1971 | Dodge | W100 Truck | Dodge W100 Truck Front Driver or Passenger Side 13" Wiper Blade TRICO ICE 35-130 |
| 1969-1971 | Dodge | W200 Truck | Dodge W200 Truck Front Driver or Passenger Side 13" Wiper Blade TRICO ICE 35-130 |
| 1969-1971 | Dodge | W300 Truck | Dodge W300 Truck Front Driver or Passenger Side 13" Wiper Blade TRICO ICE 35-130 |
| 1959 | Edsel | Corsair | Edsel Corsair Front Driver or Passenger Side 13" Wiper Blade TRICO ICE 35-130 |
| 1959 | Edsel | Ranger | Edsel Ranger Front Driver or Passenger Side 13" Wiper Blade TRICO ICE 35-130 |
| 1959 | Edsel | Villager | Edsel Villager Front Driver or Passenger Side 13" Wiper Blade TRICO ICE 35-130 |
| 1966-1967 | Fiat | 124 | Fiat 124 Sedan Front Driver or Passenger Side 13" Wiper Blade TRICO ICE 35-130 |
| 1970-1974 | Fiat | 124 | Fiat 124 Sedan Front Driver or Passenger Side 13" Wiper Blade TRICO ICE 35-130 |
| 1970-1975 | Fiat | 124 | Fiat 124 Convertible Front Driver or Passenger Side 13" Wiper Blade TRICO ICE 35-130 |
| 1976-1978 | Fiat | 124 | Fiat 124 Front Driver or Passenger Side 13" Wiper Blade TRICO ICE 35-130 |
| 2012-2017 | Fiat | 500 | Fiat 500 Front Passenger Side 13" Wiper Blade TRICO ICE 35-130 |
| 2016-2018 | Fiat | 500X | Fiat 500X Front Passenger Side 13" Wiper Blade TRICO ICE 35-130 |
| 1968-1973 | Fiat | 850 | Fiat 850 Front Driver or Passenger Side 13" Wiper Blade TRICO ICE 35-130 |
| 1987-1990 | Ford | Bronco II | Ford Bronco II Rear 13" Wiper Blade TRICO ICE 35-130 |
| 1959 | Ford | Country Sedan | Ford Country Sedan Front Driver or Passenger Side 13" Wiper Blade TRICO ICE 35-130 |
| 1959 | Ford | Country Squire | Ford Country Squire Front Driver or Passenger Side 13" Wiper Blade TRICO ICE 35-130 |
| 1972-1982 | Ford | Courier | Ford Courier Front Driver or Passenger Side 13" Wiper Blade TRICO ICE 35-130 |
| 1959 | Ford | Custom | Ford Custom Front Driver or Passenger Side 13" Wiper Blade TRICO ICE 35-130 |
| 1990 | Ford | Escort | Ford Escort Wagon Rear 13" Wiper Blade TRICO ICE 35-130 |
| 1991-2003 | Ford | Escort | Ford Escort Rear 13" Wiper Blade TRICO ICE 35-130 |
| 1991-2001 | Ford | Explorer | Ford Explorer Rear 13" Wiper Blade TRICO ICE 35-130 |
| 2006-2010 | Ford | Explorer | Ford Explorer Rear 13" Wiper Blade TRICO ICE 35-130 |
| 2001-2003 | Ford | Explorer Sport | Ford Explorer Sport Rear 13" Wiper Blade TRICO ICE 35-130 |
| 1961-1966 | Ford | F100 Truck | Ford F100 Truck Front Driver or Passenger Side 13" Wiper Blade TRICO ICE 35-130 |
| 1961-1966 | Ford | F250 Truck | Ford F250 Truck Front Driver or Passenger Side 13" Wiper Blade TRICO ICE 35-130 |
| 1961-1966 | Ford | F350 Truck | Ford F350 Truck Front Driver or Passenger Side 13" Wiper Blade TRICO ICE 35-130 |
| 1959 | Ford | Fairlane | Ford Fairlane Front Driver or Passenger Side 13" Wiper Blade TRICO ICE 35-130 |
| 2005-2007 | Ford | Freestyle | Ford Freestyle Rear 13" Wiper Blade TRICO ICE 35-130 |
| 1959 | Ford | Galaxie | Ford Galaxie Front Driver or Passenger Side 13" Wiper Blade TRICO ICE 35-130 |
| 1959 | Ford | P100 | Ford P100 Front Driver or Passenger Side 13" Wiper Blade TRICO ICE 35-130 |
| 1959 | Ford | P350 | Ford P350 Front Driver or Passenger Side 13" Wiper Blade TRICO ICE 35-130 |
| 1959 | Ford | Ranch Wagon | Ford Ranch Wagon Front Driver or Passenger Side 13" Wiper Blade TRICO ICE 35-130 |
| 1959 | Ford | Ranchero | Ford Ranchero Front Driver or Passenger Side 13" Wiper Blade TRICO ICE 35-130 |
| 1959 | Ford | Skyliner | Ford Skyliner Front Driver or Passenger Side 13" Wiper Blade TRICO ICE 35-130 |
| 1959 | Ford | Sunliner | Ford Sunliner Front Driver or Passenger Side 13" Wiper Blade TRICO ICE 35-130 |
| 2008-2009 | Ford | Taurus X | Ford Taurus X Rear 13" Wiper Blade TRICO ICE 35-130 |
| 1959-1960 | Ford | Thunderbird | Ford Thunderbird Front Driver or Passenger Side 13" Wiper Blade TRICO ICE 35-130 |
| 2010-2018 | Ford | Transit Connect | Ford Transit Connect Rear 13" Wiper Blade TRICO ICE 35-130 |
| 1959 | Ford | Victoria | Ford Victoria Front Driver or Passenger Side 13" Wiper Blade TRICO ICE 35-130 |
| 1995 | Ford | Windstar | Ford Windstar Rear 13" Wiper Blade TRICO ICE 35-130 |
| 1960-1965 | GMC | C1500 Truck | GMC C1500 Truck Front Driver or Passenger Side 13" Wiper Blade TRICO ICE 35-130 |
| 1960-1965 | GMC | C2500 Truck | GMC C2500 Truck Front Driver or Passenger Side 13" Wiper Blade TRICO ICE 35-130 |
| 1960-1966 | GMC | K1500 Truck | GMC K1500 Truck Front Driver or Passenger Side 13" Wiper Blade TRICO ICE 35-130 |
| 1960-1965 | GMC | K2500 Truck | GMC K2500 Truck Front Driver or Passenger Side 13" Wiper Blade TRICO ICE 35-130 |
| 1960-1961 | GMC | Pickup (All Through 1966) | GMC Pickup Front Driver or Passenger Side 13" Wiper Blade TRICO ICE 35-130 |
| 1960 | GMC | Pickup (All Through 1966) | GMC Pickup Front Driver or Passenger Side 13" Wiper Blade TRICO ICE 35-130 |
| 1960 | GMC | Pickup (All Through 1966) | GMC Pickup Front Driver or Passenger Side 13" Wiper Blade TRICO ICE 35-130 |
| 1961-1962 | GMC | Pickup (All Through 1966) | GMC Pickup Front Driver or Passenger Side 13" Wiper Blade TRICO ICE 35-130 |
| 1961 | GMC | Pickup (All Through 1966) | GMC Pickup Front Driver or Passenger Side 13" Wiper Blade TRICO ICE 35-130 |
| 1962 | GMC | Pickup (All Through 1966) | GMC Pickup Front Driver or Passenger Side 13" Wiper Blade TRICO ICE 35-130 |
| 1962-1963 | GMC | Pickup (All Through 1966) | GMC Pickup Front Driver or Passenger Side 13" Wiper Blade TRICO ICE 35-130 |
| 1963 | GMC | Pickup (All Through 1966) | GMC Pickup Front Driver or Passenger Side 13" Wiper Blade TRICO ICE 35-130 |
| 1963-1964 | GMC | Pickup (All Through 1966) | GMC Pickup Front Driver or Passenger Side 13" Wiper Blade TRICO ICE 35-130 |
| 1964 | GMC | Pickup (All Through 1966) | GMC Pickup Front Driver or Passenger Side 13" Wiper Blade TRICO ICE 35-130 |
| 1964-1965 | GMC | Pickup (All Through 1966) | GMC Pickup Front Driver or Passenger Side 13" Wiper Blade TRICO ICE 35-130 |
| 1965 | GMC | Pickup (All Through 1966) | GMC Pickup Front Driver or Passenger Side 13" Wiper Blade TRICO ICE 35-130 |
| 1965-1966 | GMC | Pickup (All Through 1966) | GMC Pickup Front Driver or Passenger Side 13" Wiper Blade TRICO ICE 35-130 |
| 1993-2005 | GMC | Safari | GMC Safari Rear 13" Wiper Blade TRICO ICE 35-130 |
| 1960-1966 | GMC | Suburban C1000 | GMC Suburban C1000 Front Driver or Passenger Side 13" Wiper Blade TRICO ICE 35-130 |
| 1995-1999 | GMC | Suburban C1500 | GMC Suburban C1500 Rear 13" Wiper Blade TRICO ICE 35-130 |
| 1995-1999 | GMC | Suburban C2500 | GMC Suburban C2500 Rear 13" Wiper Blade TRICO ICE 35-130 |
| 1960-1966 | GMC | Suburban K1000 | GMC Suburban K1000 Front Driver or Passenger Side 13" Wiper Blade TRICO ICE 35-130 |
| 1995-1999 | GMC | Suburban K1500 | GMC Suburban K1500 Rear 13" Wiper Blade TRICO ICE 35-130 |
| 1995-1999 | GMC | Suburban K2500 | GMC Suburban K2500 Rear 13" Wiper Blade TRICO ICE 35-130 |
| 1992-1993 | GMC | Typhoon | GMC Typhoon Rear 13" Wiper Blade TRICO ICE 35-130 |
| 1992-1999 | GMC | Yukon | GMC Yukon Rear 13" Wiper Blade TRICO ICE 35-130 |
| 1969-1972 | Honda | 600 | Honda 600 Front Driver or Passenger Side 13" Wiper Blade TRICO ICE 35-130 |
| 2012-2016 | Honda | CR-V | Honda CR-V Rear 13" Wiper Blade TRICO ICE 35-130 |
| 1980-1983 | Honda | Civic | Honda Civic Rear 13" Wiper Blade TRICO ICE 35-130 |
| 2017-2018 | Honda | Civic | Honda Civic Rear 13" Wiper Blade TRICO ICE 35-130 |
| 2009-2018 | Honda | FIT | Honda FIT Front Passenger Side 13" Wiper Blade TRICO ICE 35-130 |
| 1998-2002 | Honda | Passport | Honda Passport Rear 13" Wiper Blade TRICO ICE 35-130 |
| 1996-2000 | Hyundai | Elantra | Hyundai Elantra Rear 13" Wiper Blade TRICO ICE 35-130 |
| 2011-2012 | Hyundai | Elantra | Hyundai Elantra Limited Front Passenger Side 13" Wiper Blade TRICO ICE 35-130 |
| 2011-2012 | Hyundai | Elantra | Hyundai Elantra GL Front Passenger Side 13" Wiper Blade TRICO ICE 35-130 |
| 2011-2012 | Hyundai | Elantra | Hyundai Elantra L Front Passenger Side 13" Wiper Blade TRICO ICE 35-130 |
| 2011-2012 | Hyundai | Elantra | Hyundai Elantra GLS Front Passenger Side 13" Wiper Blade TRICO ICE 35-130 |
| 2013-2016 | Hyundai | Elantra | Hyundai Elantra Front Passenger Side 13" Wiper Blade TRICO ICE 35-130 |
| 2013-2014 | Hyundai | Elantra Coupe | Hyundai Elantra Coupe Front Passenger Side 13" Wiper Blade TRICO ICE 35-130 |
| 2013-2017 | Hyundai | Elantra GT | Hyundai Elantra GT Front Passenger Side 13" Wiper Blade TRICO ICE 35-130 |
| 2001-2006 | Hyundai | Santa Fe | Hyundai Santa Fe Rear 13" Wiper Blade TRICO ICE 35-130 |
| 2013-2018 | Hyundai | Santa Fe | Hyundai Santa Fe Front Passenger Side 13" Wiper Blade TRICO ICE 35-130 |
| 2013-2018 | Hyundai | Santa Fe Sport | Hyundai Santa Fe Sport Front Passenger Side 13" Wiper Blade TRICO ICE 35-130 |
| 1999-2000 | Isuzu | Amigo | Isuzu Amigo Rear 13" Wiper Blade TRICO ICE 35-130 |
| 1998-2004 | Isuzu | Rodeo | Isuzu Rodeo Rear 13" Wiper Blade TRICO ICE 35-130 |
| 2001-2003 | Isuzu | Rodeo Sport | Isuzu Rodeo Sport Rear 13" Wiper Blade TRICO ICE 35-130 |
| 1969-1971 | Jaguar | XJ | Jaguar XJ Front Driver or Passenger Side 13" Wiper Blade TRICO ICE 35-130 |
| 1997-2001 | Jeep | Cherokee | Jeep Cherokee Rear 13" Wiper Blade TRICO ICE 35-130 |
| 1984-1990 | Jeep | Grand Wagoneer | Jeep Grand Wagoneer Rear 13" Wiper Blade TRICO ICE 35-130 |
| 1997-2006 | Jeep | Wrangler | Jeep Wrangler Front Driver or Passenger Side 13" Wiper Blade TRICO ICE 35-130 |
| 2014-2018 | Kia | Forte | Kia Forte Front Passenger Side 13" Wiper Blade TRICO ICE 35-130 |
| 2014-2016 | Kia | Forte Koup | Kia Forte Koup Front Passenger Side 13" Wiper Blade TRICO ICE 35-130 |
| 2014-2018 | Kia | Forte5 | Kia Forte5 Front Passenger Side 13" Wiper Blade TRICO ICE 35-130 |
| 2001-2005 | Kia | Rio | Kia Rio Rear 13" Wiper Blade TRICO ICE 35-130 |
| 2003-2009 | Kia | Sorento | Kia Sorento Rear 13" Wiper Blade TRICO ICE 35-130 |
| 1994-1998 | Land Rover | Discovery | Land Rover Discovery Rear 13" Wiper Blade TRICO ICE 35-130 |
| 1999 | Land Rover | Discovery | Land Rover Discovery SD Rear 13" Wiper Blade TRICO ICE 35-130 |
| 2008-2015 | Land Rover | LR2 | Land Rover LR2 Rear 13" Wiper Blade TRICO ICE 35-130 |
| 1972-1974 | MG | MGB | MG MGB Front Driver or Passenger Side 13" Wiper Blade TRICO ICE 35-130 |
| 2011-2014 | Mazda | 2 | Mazda 2 Front Passenger Side 13" Wiper Blade TRICO ICE 35-130 |
| 1972-1976 | Mazda | B1600 Truck | Mazda B1600 Truck Front Driver or Passenger Side 13" Wiper Blade TRICO ICE 35-130 |
| 1977-1978 | Mazda | B1800 Truck | Mazda B1800 Truck Front Driver or Passenger Side 13" Wiper Blade TRICO ICE 35-130 |
| 1979-1984 | Mazda | B2000 Truck | Mazda B2000 Truck Front Driver or Passenger Side 13" Wiper Blade TRICO ICE 35-130 |
| 1977-1980 | Mazda | GLC | Mazda GLC Rear 13" Wiper Blade TRICO ICE 35-130 |
| 1981-1983 | Mazda | GLC | Mazda GLC Wagon Rear 13" Wiper Blade TRICO ICE 35-130 |
| 1992-1994 | Mazda | Navajo | Mazda Navajo Rear 13" Wiper Blade TRICO ICE 35-130 |
| 2002-2003 | Mazda | Protege | Mazda Protege Rear 13" Wiper Blade TRICO ICE 35-130 |
| 2002-2003 | Mazda | Protege5 | Mazda Protege5 Rear 13" Wiper Blade TRICO ICE 35-130 |
| 1997-2001 | Mercury | Mountaineer | Mercury Mountaineer Rear 13" Wiper Blade TRICO ICE 35-130 |
| 2006-2010 | Mercury | Mountaineer | Mercury Mountaineer Rear 13" Wiper Blade TRICO ICE 35-130 |
| 1991-1999 | Mercury | Tracer | Mercury Tracer Rear 13" Wiper Blade TRICO ICE 35-130 |
| 1993-2002 | Mercury | Villager | Mercury Villager Rear 13" Wiper Blade TRICO ICE 35-130 |
| 2010-2015 | Mitsubishi | Lancer | Mitsubishi Lancer GTS Rear 13" Wiper Blade TRICO ICE 35-130 |
| 2010-2015 | Mitsubishi | Lancer | Mitsubishi Lancer SE Rear 13" Wiper Blade TRICO ICE 35-130 |
| 2010-2015 | Mitsubishi | Lancer | Mitsubishi Lancer DE Rear 13" Wiper Blade TRICO ICE 35-130 |
| 2010-2015 | Mitsubishi | Lancer | Mitsubishi Lancer ES Rear 13" Wiper Blade TRICO ICE 35-130 |
| 2010-2015 | Mitsubishi | Lancer | Mitsubishi Lancer Evolution MR Rear 13" Wiper Blade TRICO ICE 35-130 |
| 2011-2015 | Mitsubishi | Lancer | Mitsubishi Lancer GT Rear 13" Wiper Blade TRICO ICE 35-130 |
| 2011-2012 | Mitsubishi | Lancer | Mitsubishi Lancer Evolution GSR Rear 13" Wiper Blade TRICO ICE 35-130 |
| 2011-2012 | Mitsubishi | Lancer | Mitsubishi Lancer GT Sportback Rear 13" Wiper Blade TRICO ICE 35-130 |
| 2011 | Mitsubishi | Lancer | Mitsubishi Lancer GTS Sportback Rear 13" Wiper Blade TRICO ICE 35-130 |
| 2011-2012 | Mitsubishi | Lancer | Mitsubishi Lancer ES Sportback Rear 13" Wiper Blade TRICO ICE 35-130 |
| 2011 | Mitsubishi | Lancer | Mitsubishi Lancer SE Sportback Rear 13" Wiper Blade TRICO ICE 35-130 |
| 2010-2015 | Mitsubishi | Lancer Evolution | Mitsubishi Lancer Evolution Rear 13" Wiper Blade TRICO ICE 35-130 |
| 2015-2017 | Nissan | Micra | Nissan Micra Front Passenger Side 13" Wiper Blade TRICO ICE 35-130 |
| 1993-2002 | Nissan | Quest | Nissan Quest Rear 13" Wiper Blade TRICO ICE 35-130 |
| 2008-2013 | Nissan | Rogue | Nissan Rogue Front Passenger Side 13" Wiper Blade TRICO ICE 35-130 |
| 2014-2015 | Nissan | Rogue Select | Nissan Rogue Select Front Passenger Side 13" Wiper Blade TRICO ICE 35-130 |
| 2007-2018 | Nissan | Versa | Nissan Versa Front Passenger Side 13" Wiper Blade TRICO ICE 35-130 |
| 2000-2004 | Nissan | Xterra | Nissan Xterra Rear 13" Wiper Blade TRICO ICE 35-130 |
| 1957 | Oldsmobile | 88 | Olds 88 Front Driver or Passenger Side 13" Wiper Blade TRICO ICE 35-130 |
| 1957 | Oldsmobile | 88 | Olds 88 Front Driver or Passenger Side 13" Wiper Blade TRICO ICE 35-130 |
| 1957-1958 | Oldsmobile | 98 | Olds 98 Front Driver or Passenger Side 13" Wiper Blade TRICO ICE 35-130 |
| 1991-1994 | Oldsmobile | Bravada | Olds Bravada Rear 13" Wiper Blade TRICO ICE 35-130 |
| 1996-2000 | Oldsmobile | Bravada | Olds Bravada Rear 13" Wiper Blade TRICO ICE 35-130 |
| 1958 | Oldsmobile | Dynamic | Olds Dynamic Front Driver or Passenger Side 13" Wiper Blade TRICO ICE 35-130 |
| 1957-1958 | Oldsmobile | Fiesta | Olds Fiesta Front Driver or Passenger Side 13" Wiper Blade TRICO ICE 35-130 |
| 1990-1996 | Oldsmobile | Silhouette | Olds Silhouette Rear 13" Wiper Blade TRICO ICE 35-130 |
| 1957-1958 | Oldsmobile | Super 88 | Olds Super 88 Front Driver or Passenger Side 13" Wiper Blade TRICO ICE 35-130 |
| 1966-1967 | Opel | Kadett | Opel Kadett Front Driver or Passenger Side 13" Wiper Blade TRICO ICE 35-130 |
| 1990-1991 | Peugeot | 405 | Peugeot 405 Rear 13" Wiper Blade TRICO ICE 35-130 |
| 1964-1966 | Plymouth | Barracuda | Plymouth Barracuda Front Driver or Passenger Side 13" Wiper Blade TRICO ICE 35-130 |
| 1981-1989 | Plymouth | Reliant | Plymouth Reliant Rear 13" Wiper Blade TRICO ICE 35-130 |
| 1962-1966 | Plymouth | Valiant | Plymouth Valiant Front Driver or Passenger Side 13" Wiper Blade TRICO ICE 35-130 |
| 1958 | Pontiac | Bonneville | Pontiac Bonneville Front Driver or Passenger Side 13" Wiper Blade TRICO ICE 35-130 |
| 1958 | Pontiac | Chieftain | Pontiac Chieftain Front Driver or Passenger Side 13" Wiper Blade TRICO ICE 35-130 |
| 1958 | Pontiac | Laurentian | Pontiac Laurentian Front Driver or Passenger Side 13" Wiper Blade TRICO ICE 35-130 |
| 1958 | Pontiac | Star Chief | Pontiac Star Chief Front Driver or Passenger Side 13" Wiper Blade TRICO ICE 35-130 |
| 1958 | Pontiac | Super Chief | Pontiac Super Chief Front Driver or Passenger Side 13" Wiper Blade TRICO ICE 35-130 |
| 1990-1996 | Pontiac | Trans Sport | Pontiac Trans Sport Rear 13" Wiper Blade TRICO ICE 35-130 |
| 1966-1994 | Porsche | 911 | Porsche 911 Front Driver or Passenger Side 13" Wiper Blade TRICO ICE 35-130 |
| 1968-1969 | Porsche | 912 | Porsche 912 Front Driver or Passenger Side 13" Wiper Blade TRICO ICE 35-130 |
| 1976 | Porsche | 912 | Porsche 912 Front Driver or Passenger Side 13" Wiper Blade TRICO ICE 35-130 |
| 1970-1976 | Porsche | 914 | Porsche 914 Front Driver or Passenger Side 13" Wiper Blade TRICO ICE 35-130 |
| 1978-1979 | Porsche | 930 | Porsche 930 Front Driver or Passenger Side 13" Wiper Blade TRICO ICE 35-130 |
| 1977-1983 | Renault | Le Car | Renault Le Car Rear 13" Wiper Blade TRICO ICE 35-130 |
| 1977-1983 | Renault | Le Car | Renault Le Car Front Driver or Passenger Side 13" Wiper Blade TRICO ICE 35-130 |
| 1968-1973 | Saab | 95 | Saab 95 Front Driver or Passenger Side 13" Wiper Blade TRICO ICE 35-130 |
| 1968-1973 | Saab | 96 | Saab 96 Front Driver or Passenger Side 13" Wiper Blade TRICO ICE 35-130 |
| 1967-1972 | Saab | Sonett | Saab Sonett Front Driver or Passenger Side 13" Wiper Blade TRICO ICE 35-130 |
| 2000 | Saturn | LW1 | Saturn LW1 Rear 13" Wiper Blade TRICO ICE 35-130 |
| 2000 | Saturn | LW2 | Saturn LW2 Rear 13" Wiper Blade TRICO ICE 35-130 |
| 2001-2003 | Saturn | LW200 | Saturn LW200 Rear 13" Wiper Blade TRICO ICE 35-130 |
| 2001-2003 | Saturn | LW300 | Saturn LW300 Rear 13" Wiper Blade TRICO ICE 35-130 |
| 2008-2014 | Scion | xD | Scion xD Front Passenger Side 13" Wiper Blade TRICO ICE 35-130 |
| 1978-1981 | Subaru | Brat | Subaru Brat Front Driver or Passenger Side 13" Wiper Blade TRICO ICE 35-130 |
| 1973-1979 | Subaru | DL | Subaru DL Front Driver or Passenger Side 13" Wiper Blade TRICO ICE 35-130 |
| 1975-1979 | Subaru | DL | Subaru DL Rear 13" Wiper Blade TRICO ICE 35-130 |
| 1972-1975 | Subaru | GL | Subaru GL Front Driver or Passenger Side 13" Wiper Blade TRICO ICE 35-130 |
| 1975 | Subaru | GL | Subaru GL Rear 13" Wiper Blade TRICO ICE 35-130 |
| 1979 | Subaru | GL | Subaru GL Front Driver or Passenger Side 13" Wiper Blade TRICO ICE 35-130 |
| 1979 | Subaru | GL | Subaru GL Rear 13" Wiper Blade TRICO ICE 35-130 |
| 1987-1988 | Subaru | Justy | Subaru Justy Rear 13" Wiper Blade TRICO ICE 35-130 |
| 1998-2002 | Suzuki | Esteem | Suzuki Esteem Rear 13" Wiper Blade TRICO ICE 35-130 |
| 2005 | Suzuki | Grand Vitara | Suzuki Grand Vitara Rear 13" Wiper Blade TRICO ICE 35-130 |
| 2007-2013 | Suzuki | SX4 | Suzuki SX4 Front Passenger Side 13" Wiper Blade TRICO ICE 35-130 |
| 1985-1995 | Suzuki | Samurai | Suzuki Samurai Front Driver or Passenger Side 13" Wiper Blade TRICO ICE 35-130 |
| 2005-2009 | Suzuki | XL-7 | Suzuki XL-7 Rear 13" Wiper Blade TRICO ICE 35-130 |
| 1993-1996 | Toyota | Camry | Toyota Camry Rear 13" Wiper Blade TRICO ICE 35-130 |
| 1968-1977 | Toyota | Corolla | Toyota Corolla Rear 13" Wiper Blade TRICO ICE 35-130 |
| 1968-1970 | Toyota | Corolla | Toyota Corolla Front Driver or Passenger Side 13" Wiper Blade TRICO ICE 35-130 |
| 1967-1970 | Toyota | Corona | Toyota Corona Front Driver or Passenger Side 13" Wiper Blade TRICO ICE 35-130 |
| 1965-1967 | Toyota | Crown | Toyota Crown Front Driver or Passenger Side 13" Wiper Blade TRICO ICE 35-130 |
| 2000-2005 | Toyota | Echo | Toyota Echo Front Passenger Side 13" Wiper Blade TRICO ICE 35-130 |
| 2007-2014 | Toyota | FJ Cruiser | Toyota FJ Cruiser Front Center 13" Wiper Blade TRICO ICE 35-130 |
| 2007-2014 | Toyota | FJ Cruiser | Toyota FJ Cruiser Front Passenger Side 13" Wiper Blade TRICO ICE 35-130 |
| 2012-2018 | Toyota | Prius C | Toyota Prius C Front Passenger Side 13" Wiper Blade TRICO ICE 35-130 |
| 1996-2000 | Toyota | Rav4 | Toyota Rav4 Rear 13" Wiper Blade TRICO ICE 35-130 |
| 2007-2011 | Toyota | Yaris | Toyota Yaris Front Passenger Side 13" Wiper Blade TRICO ICE 35-130 |
| 1965-1980 | Triumph | Spitfire | Triumph Spitfire Front Driver or Passenger Side 13" Wiper Blade TRICO ICE 35-130 |
| 1966-1969 | Volkswagen | Fastback | VW Fastback Front Driver or Passenger Side 13" Wiper Blade TRICO ICE 35-130 |
| 1993-2006 | Volkswagen | Golf | VW Golf Rear 13" Wiper Blade TRICO ICE 35-130 |
| 1968-1974 | Volkswagen | Karmann Ghia | VW Karmann Ghia Front Driver or Passenger Side 13" Wiper Blade TRICO ICE 35-130 |
| 1982-1988 | Volkswagen | Quantum | VW Quantum Rear 13" Wiper Blade TRICO ICE 35-130 |
| 1966-1969 | Volkswagen | Squareback | VW Squareback Front Driver or Passenger Side 13" Wiper Blade TRICO ICE 35-130 |
| 1990-1992 | Volvo | 740 | Volvo 740 Rear 13" Wiper Blade TRICO ICE 35-130 |
| 1989-1990 | Volvo | 760 | Volvo 760 Rear 13" Wiper Blade TRICO ICE 35-130 |
| 1991-1995 | Volvo | 940 | Volvo 940 Rear 13" Wiper Blade TRICO ICE 35-130 |
| 1992-1997 | Volvo | 960 | Volvo 960 Rear 13" Wiper Blade TRICO ICE 35-130 |
| 1963-1969 | Volvo | P1800 | Volvo P1800 Front Driver or Passenger Side 13" Wiper Blade TRICO ICE 35-130 |
| 1986-1989 | Yugo | GV | Yugo GV Rear 13" Wiper Blade TRICO ICE 35-130 |
| 1987-1989 | Yugo | GVX | Yugo GVX Rear 13" Wiper Blade TRICO ICE 35-130 |
Part TPWWB00038
In Stock
Order must be placed by 4pm ET
Get it in: 2 - 4 Business Days
Want it sooner? Choose Next Day Air at Checkout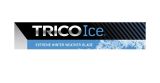 Brand #: 35-130