1ASHS01199-Wheel Bearing & Hub Assembly Pair
Replaces
Wheel Bearing & Hub Assembly Pair TRQ BHA84990 - 1ASHS01199
1ASHS01199
Precision Engineered:
From the highest grade SAE 1055 / 65Mn high carbon steel to exact OEM design.
100% Factory tested to precise OEM tolerances.
Highest Quality Materials:
High quality, multi-lip seal reduces the intrusion of dirt and water. Heavy duty grease resists high temperature, moisture, and reduces intense friction.
Direct Fit Replacement:
Guaranteed to fit and function correctly for your specific application.
Part Details
Quantity: Pair
Includes: (1) 34mm Axle Nut Socket
Lifetime Warranty
This item is backed by a Limited Lifetime Warranty. In the event this item should fail due to manufacturing defects during intended use, we will exchange the part free of charge (excludes shipping charges) for the original purchaser.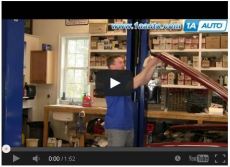 Tools needed for replacement:
General Tools

Floor Jack
Hammer
Jack Stands
Rubber Mallet

Materials, Fluids, and Supplies

Rust Penetrant

Ratchets & Related

1/2 Inch Breaker Bar
Ratchet
Socket Extensions
Torque Wrench

Screwdrivers & Related

Phillips Head Screwdriver

Sockets - Metric

13mm Socket
19mm Socket
32mm Socket
35mm Socket
Browse 2 questions
Browse 2 questions and 4 answers
Who makes this bearing assembly?
BEST ANSWER:
This wheel bearing and hub assembly kit will be the TRQ Brand. Please let us know if you need further assistance, thank you.
BEST ANSWER:
We have a few different aftermarket companies build these parts specifically for us, as our 1A Auto house brand. They are manufactured to the same OEM specifications as the original part that came with your vehicle. If you have any further questions, please don't hesitate to ask.
Vehicle Fit
| Year | Make | Model | Description |
| --- | --- | --- | --- |
| 2005-2008 | Buick | Allure | Buick Allure (1) 34mm Axle Nut Socket Wheel Bearing & Hub Assembly Pair with ABS Brakes for Models Front with TRQ |
| 2009 | Buick | Allure | Buick Allure (1) 34mm Axle Nut Socket Wheel Bearing & Hub Assembly Pair Front with TRQ |
| 1997-2005 | Buick | Century | Buick Century Front Wheel Bearing & Hub Assembly Pair with ABS Brakes with (1) 34mm Axle Nut Socket TRQ |
| 2005-2008 | Buick | LaCrosse | Buick LaCrosse (1) 34mm Axle Nut Socket Wheel Bearing & Hub Assembly Pair with ABS Brakes for Models Front with TRQ |
| 2009 | Buick | LaCrosse | Buick LaCrosse (1) 34mm Axle Nut Socket Wheel Bearing & Hub Assembly Pair Front with TRQ |
| 2000-2005 | Buick | LeSabre | Buick LeSabre Front Wheel Bearing & Hub Assembly Pair with ABS Brakes with (1) 34mm Axle Nut Socket TRQ |
| 2006-2011 | Buick | Lucerne | Buick Lucerne (1) 34mm Axle Nut Socket Wheel Bearing & Hub Assembly Pair Front with TRQ |
| 1997-2005 | Buick | Park Avenue | Buick Park Avenue Front Wheel Bearing & Hub Assembly Pair with ABS Brakes with (1) 34mm Axle Nut Socket TRQ |
| 1997-2004 | Buick | Regal | Buick Regal Front Wheel Bearing & Hub Assembly Pair with ABS Brakes with (1) 34mm Axle Nut Socket TRQ |
| 2002 | Buick | Rendezvous | Buick Rendezvous (1) 34mm Axle Nut Socket Wheel Bearing & Hub Assembly Pair Front with TRQ |
| 2002-2006 | Buick | Rendezvous | Buick Rendezvous All Wheel Drive (1) 34mm Axle Nut Socket Wheel Bearing & Hub Assembly Pair Rear with TRQ |
| 2003-2007 | Buick | Rendezvous | Buick Rendezvous (1) 34mm Axle Nut Socket Wheel Bearing & Hub Assembly Pair with ABS Brakes Front with TRQ |
| 1997-1999 | Buick | Riviera | Buick Riviera Front Wheel Bearing & Hub Assembly Pair with ABS Brakes with (1) 34mm Axle Nut Socket TRQ |
| 2005 | Buick | Terraza | Buick Terraza (1) 34mm Axle Nut Socket Wheel Bearing & Hub Assembly Pair Front with TRQ |
| 2005 | Buick | Terraza | Buick Terraza All Wheel Drive (1) 34mm Axle Nut Socket Wheel Bearing & Hub Assembly Pair Rear with TRQ |
| 2006-2011 | Cadillac | DTS | Cadillac DTS (1) 34mm Axle Nut Socket Wheel Bearing & Hub Assembly Pair with ABS Brakes RPO Code JL9 (Power 4 Wheel ABS Disc Brakes) for Models Front with TRQ |
| 1997-1999 | Cadillac | Deville | Cadillac Deville Front Wheel Bearing & Hub Assembly Pair Rear Disc Brakes with ABS Brakes with (1) 34mm Axle Nut Socket TRQ |
| 2000-2005 | Cadillac | Deville | Cadillac Deville Front Wheel Bearing & Hub Assembly Pair RPO Code JL9 (Power 4 Wheel ABS Disc Brakes) & with ABS Brakes with (1) 34mm Axle Nut Socket TRQ |
| 1997-2002 | Cadillac | Eldorado | Cadillac Eldorado Front Wheel Bearing & Hub Assembly Pair with ABS Brakes with (1) 34mm Axle Nut Socket TRQ |
| 1997-2004 | Cadillac | Seville | Cadillac Seville Front Wheel Bearing & Hub Assembly Pair with ABS Brakes with (1) 34mm Axle Nut Socket TRQ |
| 2000-2004 | Chevy | Impala | Chevy Impala Front Wheel Bearing & Hub Assembly Pair with ABS Brakes with (1) 34mm Axle Nut Socket TRQ |
| 2005 | Chevy | Impala | Chevy Impala Front Wheel Bearing & Hub Assembly Pair with ABS Brakes RPO Code JL9 (Power 4 Wheel ABS Disc Brakes) RPO Code JB9 (Light Duty Brakes) with (1) 34mm Axle Nut Socket TRQ |
| 2005 | Chevy | Impala | Chevy Impala (1) 34mm Axle Nut Socket Wheel Bearing & Hub Assembly Pair with ABS Brakes for Models Front & RPO Code JA9 (Heavy Duty Brakes) with TRQ |
| 2006-2008 | Chevy | Impala | Chevy Impala (1) 34mm Axle Nut Socket Wheel Bearing & Hub Assembly Pair with ABS Brakes for Models Front with TRQ |
| 2009-2013 | Chevy | Impala | Chevy Impala (1) 34mm Axle Nut Socket Wheel Bearing & Hub Assembly Pair Front with TRQ |
| 2000-2004 | Chevy | Monte Carlo | Chevy Monte Carlo Front Wheel Bearing & Hub Assembly Pair with ABS Brakes with (1) 34mm Axle Nut Socket TRQ |
| 2005 | Chevy | Monte Carlo | Chevy Monte Carlo Front Wheel Bearing & Hub Assembly Pair with ABS Brakes RPO Code JL9 (Power 4 Wheel ABS Disc Brakes) RPO Code JB9 (Light Duty Brakes) with (1) 34mm Axle Nut Socket TRQ |
| 2005 | Chevy | Monte Carlo | Chevy Monte Carlo (1) 34mm Axle Nut Socket Wheel Bearing & Hub Assembly Pair with ABS Brakes for Models Front & RPO Code JA9 (Heavy Duty Brakes) with TRQ |
| 2006-2007 | Chevy | Monte Carlo | Chevy Monte Carlo (1) 34mm Axle Nut Socket Wheel Bearing & Hub Assembly Pair with ABS Brakes for Models Front with TRQ |
| 2005 | Chevy | Uplander | Chevy Uplander All Wheel Drive (1) 34mm Axle Nut Socket Wheel Bearing & Hub Assembly Pair Rear with TRQ |
| 2005 | Chevy | Uplander | Chevy Uplander (1) 34mm Axle Nut Socket Wheel Bearing & Hub Assembly Pair Front with TRQ |
| 1997-2001 | Chevy | Venture | Chevy Venture Front Wheel Bearing & Hub Assembly Pair with ABS Brakes with (1) 34mm Axle Nut Socket TRQ |
| 2002 | Chevy | Venture | Chevy Venture Front Wheel Bearing & Hub Assembly Pair with ABS Brakes Front Wheel Drive with (1) 34mm Axle Nut Socket TRQ |
| 2002-2005 | Chevy | Venture | Chevy Venture All Wheel Drive (1) 34mm Axle Nut Socket Wheel Bearing & Hub Assembly Pair Front with TRQ |
| 2002-2005 | Chevy | Venture | Chevy Venture All Wheel Drive (1) 34mm Axle Nut Socket Wheel Bearing & Hub Assembly Pair Rear with TRQ |
| 2003-2005 | Chevy | Venture | Chevy Venture Front Wheel Bearing & Hub Assembly Pair Front Wheel Drive with ABS Brakes with (1) 34mm Axle Nut Socket TRQ |
| 1997-1999 | Oldsmobile | Aurora | Olds Aurora Front Wheel Bearing & Hub Assembly Pair with ABS Brakes with (1) 34mm Axle Nut Socket TRQ |
| 2001-2003 | Oldsmobile | Aurora | Olds Aurora Front Wheel Bearing & Hub Assembly Pair with ABS Brakes with (1) 34mm Axle Nut Socket TRQ |
| 1998-2002 | Oldsmobile | Intrigue | Olds Intrigue Front Wheel Bearing & Hub Assembly Pair with ABS Brakes with (1) 34mm Axle Nut Socket TRQ |
| 1997-2001 | Oldsmobile | Silhouette | Olds Silhouette Front Wheel Bearing & Hub Assembly Pair with ABS Brakes with (1) 34mm Axle Nut Socket TRQ |
| 2002-2004 | Oldsmobile | Silhouette | Olds Silhouette Front Wheel Bearing & Hub Assembly Pair with ABS Brakes with (1) 34mm Axle Nut Socket TRQ |
| 2002-2004 | Oldsmobile | Silhouette | Olds Silhouette All Wheel Drive (1) 34mm Axle Nut Socket Wheel Bearing & Hub Assembly Pair Front with TRQ |
| 2002-2004 | Oldsmobile | Silhouette | Olds Silhouette All Wheel Drive (1) 34mm Axle Nut Socket Wheel Bearing & Hub Assembly Pair Rear with TRQ |
| 2001-2002 | Pontiac | Aztek | Pontiac Aztek (1) 34mm Axle Nut Socket Wheel Bearing & Hub Assembly Pair Front with TRQ |
| 2001-2005 | Pontiac | Aztek | Pontiac Aztek All Wheel Drive (1) 34mm Axle Nut Socket Wheel Bearing & Hub Assembly Pair Rear with TRQ |
| 2003-2005 | Pontiac | Aztek | Pontiac Aztek All Wheel Drive (1) 34mm Axle Nut Socket Wheel Bearing & Hub Assembly Pair Front with TRQ |
| 2000-2003 | Pontiac | Bonneville | Pontiac Bonneville Front Wheel Bearing & Hub Assembly Pair with ABS Brakes with (1) 34mm Axle Nut Socket TRQ |
| 2004-2005 | Pontiac | Bonneville | Pontiac Bonneville Front Wheel Bearing & Hub Assembly Pair (excluding GXP Models) with ABS Brakes with (1) 34mm Axle Nut Socket TRQ |
| 2004-2005 | Pontiac | Bonneville | Pontiac Bonneville GXP (1) 34mm Axle Nut Socket Wheel Bearing & Hub Assembly Pair Front with TRQ |
| 1997-2003 | Pontiac | Grand Prix | Pontiac Grand Prix Front Wheel Bearing & Hub Assembly Pair with ABS Brakes with (1) 34mm Axle Nut Socket TRQ |
| 2004-2008 | Pontiac | Grand Prix | Pontiac Grand Prix (1) 34mm Axle Nut Socket Wheel Bearing & Hub Assembly Pair with ABS Brakes for Models Front with TRQ |
| 1999-2001 | Pontiac | Montana | Pontiac Montana Front Wheel Bearing & Hub Assembly Pair with ABS Brakes with (1) 34mm Axle Nut Socket TRQ |
| 2002-2005 | Pontiac | Montana | Pontiac Montana All Wheel Drive (1) 34mm Axle Nut Socket Wheel Bearing & Hub Assembly Pair Front Rear with TRQ |
| 2002 | Pontiac | Montana | Pontiac Montana Front Wheel Bearing & Hub Assembly Pair with ABS Brakes Front Wheel Drive with (1) 34mm Axle Nut Socket TRQ |
| 2002-2004 | Pontiac | Montana | Pontiac Montana All Wheel Drive (1) 34mm Axle Nut Socket Wheel Bearing & Hub Assembly Pair Rear with TRQ |
| 2003-2005 | Pontiac | Montana | Pontiac Montana Front Wheel Bearing & Hub Assembly Pair with ABS Brakes Front Wheel Drive with (1) 34mm Axle Nut Socket TRQ |
| 2005 | Pontiac | Montana | Pontiac Montana All Wheel Drive (1) 34mm Axle Nut Socket Wheel Bearing & Hub Assembly Pair Rear with TRQ |
| 2005 | Pontiac | Montana SV6 | Pontiac Montana SV6 All Wheel Drive (1) 34mm Axle Nut Socket Wheel Bearing & Hub Assembly Pair Rear with TRQ |
| 2005 | Pontiac | Montana SV6 | Pontiac Montana SV6 (1) 34mm Axle Nut Socket Wheel Bearing & Hub Assembly Pair Front with TRQ |
| 1997-1998 | Pontiac | Trans Sport | Pontiac Trans Sport Front Wheel Bearing & Hub Assembly Pair with ABS Brakes with (1) 34mm Axle Nut Socket TRQ |
| 2005 | Saturn | Relay | Saturn Relay All Wheel Drive (1) 34mm Axle Nut Socket Wheel Bearing & Hub Assembly Pair Rear with TRQ |
| 2005 | Saturn | Relay | Saturn Relay (1) 34mm Axle Nut Socket Wheel Bearing & Hub Assembly Pair Front with TRQ |
Part #: 1ASHS01199
Order must be placed by 4pm ET
Get it in: 2 - 4 Business Days
Want it sooner? Choose Next Day Air at Checkout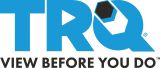 Brand #: BHA84990