ACEEK00001-Water Pump Gasket Pair
Replaces
Water Pump Gasket Pair ACDelco 251-663 - ACEEK00001
ACEEK00001
Specifications:
Brand New ACDelco Water Pump Gaskets
Comes as a Pair

Includes both gaskets
Enough to do the job on one vehicle


Built to strict quality control standards
Item Condition: New

Lifetime Warranty
This item is backed by a Limited Lifetime Warranty. In the event this item should fail due to manufacturing defects during intended use, we will exchange the part free of charge (excludes shipping charges) for the original purchaser.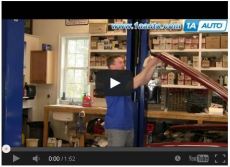 Tools needed for replacement:
General Tools

Drain Pan
Razor Blade / Gasket Scraper

Ratchets & Related

Ratchet

Screwdrivers & Related

Flat Blade Screwdriver

Sockets - Metric

10mm Socket
15mm Socket
8mm Socket
There are no reviews for this item.
Customer Q&A
Ask a question to 1A Auto customers who purchased the product
No questions have been asked about this item.
| Year | Make | Model | Description |
| --- | --- | --- | --- |
| 2004 | Buick | Rainier | Buick Rainier Water Pump Gasket Pair V8 5.3L ACDelco 251-663 |
| 2005-2007 | Buick | Rainier | Buick Rainier Water Pump Gasket Pair V8 5.3L ACDelco 251-663 |
| 2004-2005 | Cadillac | CTS | Cadillac CTS Water Pump Gasket Pair V8 5.7L ACDelco 251-663 |
| 2006-2007 | Cadillac | CTS | Cadillac CTS Water Pump Gasket Pair V8 6.0L ACDelco 251-663 |
| 2009-2015 | Cadillac | CTS | Cadillac CTS Water Pump Gasket Pair V8 6.2L ACDelco 251-663 |
| 2002-2005 | Cadillac | Escalade | Cadillac Escalade Water Pump Gasket Pair V8 5.3L ACDelco 251-663 |
| 2002-2006 | Cadillac | Escalade | Cadillac Escalade Water Pump Gasket Pair V8 6.0L ACDelco 251-663 |
| 2007 | Cadillac | Escalade | Cadillac Escalade Water Pump Gasket Pair V8 6.2L ACDelco 251-663 |
| 2008 | Cadillac | Escalade | Cadillac Escalade Water Pump Gasket Pair V8 6.2L ACDelco 251-663 |
| 2009 | Cadillac | Escalade | Cadillac Escalade Water Pump Gasket Pair V8 6.2L ACDelco 251-663 |
| 2010-2014 | Cadillac | Escalade | Cadillac Escalade Water Pump Gasket Pair V8 6.0L ACDelco 251-663 |
| 2010-2014 | Cadillac | Escalade | Cadillac Escalade Water Pump Gasket Pair V8 6.2L ACDelco 251-663 |
| 2003-2006 | Cadillac | Escalade ESV | Cadillac Escalade ESV Water Pump Gasket Pair V8 6.0L ACDelco 251-663 |
| 2007 | Cadillac | Escalade ESV | Cadillac Escalade ESV Water Pump Gasket Pair V8 6.2L ACDelco 251-663 |
| 2008 | Cadillac | Escalade ESV | Cadillac Escalade ESV Water Pump Gasket Pair V8 6.2L ACDelco 251-663 |
| 2009 | Cadillac | Escalade ESV | Cadillac Escalade ESV Water Pump Gasket Pair V8 6.2L ACDelco 251-663 |
| 2010-2014 | Cadillac | Escalade ESV | Cadillac Escalade ESV Water Pump Gasket Pair V8 6.0L ACDelco 251-663 |
| 2010-2014 | Cadillac | Escalade ESV | Cadillac Escalade ESV Water Pump Gasket Pair V8 6.2L ACDelco 251-663 |
| 2002-2006 | Cadillac | Escalade EXT | Cadillac Escalade EXT Water Pump Gasket Pair V8 6.0L ACDelco 251-663 |
| 2007 | Cadillac | Escalade EXT | Cadillac Escalade EXT Water Pump Gasket Pair V8 6.2L ACDelco 251-663 |
| 2008 | Cadillac | Escalade EXT | Cadillac Escalade EXT Water Pump Gasket Pair V8 6.2L ACDelco 251-663 |
| 2009 | Cadillac | Escalade EXT | Cadillac Escalade EXT Water Pump Gasket Pair V8 6.2L ACDelco 251-663 |
| 2010-2013 | Cadillac | Escalade EXT | Cadillac Escalade EXT Water Pump Gasket Pair V8 6.0L ACDelco 251-663 |
| 2010-2013 | Cadillac | Escalade EXT | Cadillac Escalade EXT Water Pump Gasket Pair V8 6.2L ACDelco 251-663 |
| 2007-2009 | Chevy | Avalanche | Chevy Avalanche Water Pump Gasket Pair V8 6.0L ACDelco 251-663 |
| 2007-2008 | Chevy | Avalanche | Chevy Avalanche Water Pump Gasket Pair V8 5.3L ACDelco 251-663 |
| 2007-2008 | Chevy | Avalanche | Chevy Avalanche Water Pump Gasket Pair V8 5.3L ACDelco 251-663 |
| 2007-2008 | Chevy | Avalanche | Chevy Avalanche Water Pump Gasket Pair V8 5.3L ACDelco 251-663 |
| 2009-2011 | Chevy | Avalanche | Chevy Avalanche Water Pump Gasket Pair V8 5.3L ACDelco 251-663 |
| 2009 | Chevy | Avalanche | Chevy Avalanche Water Pump Gasket Pair V8 5.3L ACDelco 251-663 |
| 2009-2013 | Chevy | Avalanche | Chevy Avalanche Water Pump Gasket Pair V8 5.3L ACDelco 251-663 |
| 2012-2013 | Chevy | Avalanche | Chevy Avalanche Water Pump Gasket Pair V8 5.3L (8th Vin Digit 7) ACDelco 251-663 |
| 2002-2004 | Chevy | Avalanche 1500 | Chevy Avalanche 1500 Water Pump Gasket Pair V8 5.3L ACDelco 251-663 |
| 2005-2006 | Chevy | Avalanche 1500 | Chevy Avalanche 1500 Water Pump Gasket Pair V8 5.3L ACDelco 251-663 |
| 1999-2002 | Chevy | Camaro | Chevy Camaro Water Pump Gasket Pair V8 5.7L ACDelco 251-663 |
| 2010-2015 | Chevy | Camaro | Chevy Camaro Water Pump Gasket Pair V8 6.2L ACDelco 251-663 |
| 2010-2013 | Chevy | Camaro | Chevy Camaro Water Pump Gasket Pair V8 6.2L ACDelco 251-663 |
| 2009 | Chevy | Colorado | Chevy Colorado Water Pump Gasket Pair V8 5.3L ACDelco 251-663 |
| 2010-2012 | Chevy | Colorado | Chevy Colorado Water Pump Gasket Pair V8 5.3L ACDelco 251-663 |
| 1999-2004 | Chevy | Corvette | Chevy Corvette Water Pump Gasket Pair V8 5.7L ACDelco 251-663 |
| 2001-2004 | Chevy | Corvette | Chevy Corvette Water Pump Gasket Pair V8 5.7L ACDelco 251-663 |
| 2005-2007 | Chevy | Corvette | Chevy Corvette Water Pump Gasket Pair V8 6.0L ACDelco 251-663 |
| 2007-2009 | Chevy | Corvette | Chevy Corvette Water Pump Gasket Pair V8 4.8L V8 7.0L ACDelco 251-663 |
| 2008-2013 | Chevy | Corvette | Chevy Corvette Water Pump Gasket Pair V8 6.2L ACDelco 251-663 |
| 2003-2007 | Chevy | Express 1500 Van | Chevy Express 1500 Van Water Pump Gasket Pair V8 5.3L ACDelco 251-663 |
| 2007 | Chevy | Express 1500 Van | Chevy Express 1500 Van Water Pump Gasket Pair V8 5.3L ACDelco 251-663 |
| 2008 | Chevy | Express 1500 Van | Chevy Express 1500 Van Water Pump Gasket Pair V8 5.3L ACDelco 251-663 |
| 2009-2014 | Chevy | Express 1500 Van | Chevy Express 1500 Van Water Pump Gasket Pair V8 5.3L ACDelco 251-663 |
| 2003-2005 | Chevy | Express 2500 Van | Chevy Express 2500 Van Water Pump Gasket Pair V8 5.3L ACDelco 251-663 |
| 2003-2007 | Chevy | Express 2500 Van | Chevy Express 2500 Van Water Pump Gasket Pair V8 6.0L ACDelco 251-663 |
| 2003-2007 | Chevy | Express 2500 Van | Chevy Express 2500 Van Water Pump Gasket Pair V8 4.8L ACDelco 251-663 |
| 2008-2009 | Chevy | Express 2500 Van | Chevy Express 2500 Van Water Pump Gasket Pair V8 6.0L ACDelco 251-663 |
| 2008-2009 | Chevy | Express 2500 Van | Chevy Express 2500 Van Water Pump Gasket Pair V8 4.8L ACDelco 251-663 |
| 2010-2014 | Chevy | Express 2500 Van | Chevy Express 2500 Van Water Pump Gasket Pair V8 6.0L ACDelco 251-663 |
| 2010-2014 | Chevy | Express 2500 Van | Chevy Express 2500 Van Water Pump Gasket Pair V8 4.8L ACDelco 251-663 |
| 2003-2007 | Chevy | Express 3500 Van | Chevy Express 3500 Van Water Pump Gasket Pair V8 6.0L ACDelco 251-663 |
| 2005-2007 | Chevy | Express 3500 Van | Chevy Express 3500 Van Water Pump Gasket Pair V8 4.8L ACDelco 251-663 |
| 2008-2009 | Chevy | Express 3500 Van | Chevy Express 3500 Van Water Pump Gasket Pair V8 6.0L ACDelco 251-663 |
| 2008-2009 | Chevy | Express 3500 Van | Chevy Express 3500 Van Water Pump Gasket Pair V8 4.8L ACDelco 251-663 |
| 2010-2014 | Chevy | Express 3500 Van | Chevy Express 3500 Van Water Pump Gasket Pair V8 6.0L ACDelco 251-663 |
| 2010-2014 | Chevy | Express 3500 Van | Chevy Express 3500 Van Water Pump Gasket Pair V8 4.8L ACDelco 251-663 |
| 2006 | Chevy | Impala | Chevy Impala Water Pump Gasket Pair V8 5.3L ACDelco 251-663 |
| 2006 | Chevy | Monte Carlo | Chevy Monte Carlo Water Pump Gasket Pair V8 5.3L ACDelco 251-663 |
| 2003 | Chevy | SSR | Chevy SSR Water Pump Gasket Pair V8 5.3L ACDelco 251-663 |
| 2004 | Chevy | SSR | Chevy SSR Water Pump Gasket Pair V8 5.3L ACDelco 251-663 |
| 2005-2006 | Chevy | SSR | Chevy SSR Water Pump Gasket Pair for V8 6.0L ACDelco 251-663 |
| 1999-2007 | Chevy | Silverado 1500 | Chevy Silverado 1500 Water Pump Gasket Pair V8 4.8L ACDelco 251-663 |
| 1999-2000 | Chevy | Silverado 1500 | Chevy Silverado 1500 Water Pump Gasket Pair V8 5.3L ACDelco 251-663 |
| 1999-2007 | Chevy | Silverado 1500 | Chevy Silverado 1500 Water Pump Gasket Pair V8 5.3L ACDelco 251-663 |
| 2001-2007 | Chevy | Silverado 1500 | Chevy Silverado 1500 Water Pump Gasket Pair V8 6.0L ACDelco 251-663 |
| 2002-2006 | Chevy | Silverado 1500 | Chevy Silverado 1500 Water Pump Gasket Pair V8 5.3L ACDelco 251-663 |
| 2005 | Chevy | Silverado 1500 | Chevy Silverado 1500 Water Pump Gasket Pair V8 5.3L ACDelco 251-663 |
| 2006 | Chevy | Silverado 1500 | Chevy Silverado 1500 Water Pump Gasket Pair V8 6.0L ACDelco 251-663 |
| 2007 | Chevy | Silverado 1500 | Chevy Silverado 1500 Water Pump Gasket Pair V8 5.3L ACDelco 251-663 |
| 2007-2009 | Chevy | Silverado 1500 | Chevy Silverado 1500 Water Pump Gasket Pair V8 6.0L ACDelco 251-663 |
| 2007-2009 | Chevy | Silverado 1500 | Chevy Silverado 1500 Water Pump Gasket Pair V8 4.8L ACDelco 251-663 |
| 2007-2009 | Chevy | Silverado 1500 | Chevy Silverado 1500 Water Pump Gasket Pair V8 5.3L ACDelco 251-663 |
| 2007-2008 | Chevy | Silverado 1500 | Chevy Silverado 1500 Water Pump Gasket Pair V8 5.3L ACDelco 251-663 |
| 2008-2009 | Chevy | Silverado 1500 | Chevy Silverado 1500 Water Pump Gasket Pair V8 5.3L ACDelco 251-663 |
| 2008-2011 | Chevy | Silverado 1500 | Chevy Silverado 1500 Water Pump Gasket Pair V8 5.3L ACDelco 251-663 |
| 2009-2013 | Chevy | Silverado 1500 | Chevy Silverado 1500 Water Pump Gasket Pair V8 5.3L ACDelco 251-663 |
| 2009-2013 | Chevy | Silverado 1500 | Chevy Silverado 1500 Water Pump Gasket Pair V8 6.2L ACDelco 251-663 |
| 2010-2013 | Chevy | Silverado 1500 | Chevy Silverado 1500 Water Pump Gasket Pair V8 6.0L ACDelco 251-663 |
| 2010-2013 | Chevy | Silverado 1500 | Chevy Silverado 1500 Water Pump Gasket Pair V8 4.8L ACDelco 251-663 |
| 2012-2013 | Chevy | Silverado 1500 | Chevy Silverado 1500 Water Pump Gasket Pair V8 5.3L (8th Vin Digit 7) ACDelco 251-663 |
| 2007 | Chevy | Silverado 1500 Classic | Chevy Silverado 1500 Classic Water Pump Gasket Pair V8 6.0L ACDelco 251-663 |
| 2007 | Chevy | Silverado 1500 Classic | Chevy Silverado 1500 Classic Water Pump Gasket Pair V8 5.3L ACDelco 251-663 |
| 2007 | Chevy | Silverado 1500 Classic | Chevy Silverado 1500 Classic Water Pump Gasket Pair V8 6.0L ACDelco 251-663 |
| 2007 | Chevy | Silverado 1500 Classic | Chevy Silverado 1500 Classic Water Pump Gasket Pair V8 4.8L ACDelco 251-663 |
| 2007 | Chevy | Silverado 1500 Classic | Chevy Silverado 1500 Classic Water Pump Gasket Pair V8 5.3L ACDelco 251-663 |
| 2001-2003 | Chevy | Silverado 1500 HD | Chevy Silverado 1500 HD Water Pump Gasket Pair ACDelco 251-663 |
| 2005-2006 | Chevy | Silverado 1500 HD | Chevy Silverado 1500 HD Water Pump Gasket Pair ACDelco 251-663 |
| 2007 | Chevy | Silverado 1500 HD Classic | Chevy Silverado 1500 HD Classic Water Pump Gasket Pair ACDelco 251-663 |
| 1999-2004 | Chevy | Silverado 2500 | Chevy Silverado 2500 Water Pump Gasket Pair V8 6.0L ACDelco 251-663 |
| 2001-2004 | Chevy | Silverado 2500 | Chevy Silverado 2500 Water Pump Gasket Pair V8 6.0L ACDelco 251-663 |
| 2001-2006 | Chevy | Silverado 2500 HD | Chevy Silverado 2500 HD Water Pump Gasket Pair V8 6.0L ACDelco 251-663 |
| 2001-2004 | Chevy | Silverado 2500 HD | Chevy Silverado 2500 HD Water Pump Gasket Pair V8 6.0L ACDelco 251-663 |
| 2007-2010 | Chevy | Silverado 2500 HD | Chevy Silverado 2500 HD Water Pump Gasket Pair V8 6.0L ACDelco 251-663 |
| 2009 | Chevy | Silverado 2500 HD | Chevy Silverado 2500 HD Water Pump Gasket Pair V8 6.0L ACDelco 251-663 |
| 2010-2014 | Chevy | Silverado 2500 HD | Chevy Silverado 2500 HD Water Pump Gasket Pair V8 6.0L ACDelco 251-663 |
| 2007 | Chevy | Silverado 2500 HD Classic | Chevy Silverado 2500 HD Classic Water Pump Gasket Pair V8 6.0L ACDelco 251-663 |
| 2001-2006 | Chevy | Silverado 3500 | Chevy Silverado 3500 Water Pump Gasket Pair V8 6.0L ACDelco 251-663 |
| 2007 | Chevy | Silverado 3500 Classic | Chevy Silverado 3500 Classic Water Pump Gasket Pair V8 6.0L ACDelco 251-663 |
| 2007-2009 | Chevy | Silverado 3500 HD | Chevy Silverado 3500 HD Water Pump Gasket Pair V8 6.0L ACDelco 251-663 |
| 2010 | Chevy | Silverado 3500 HD | Chevy Silverado 3500 HD Water Pump Gasket Pair V8 6.0L ACDelco 251-663 |
| 2011-2014 | Chevy | Silverado 3500 HD | Chevy Silverado 3500 HD Water Pump Gasket Pair (8th Vin Digit G) V8 6.0L ACDelco 251-663 |
| 2000-2005 | Chevy | Suburban 1500 | Chevy Suburban 1500 Water Pump Gasket Pair for V8 5.3L ACDelco 251-663 |
| 2002-2006 | Chevy | Suburban 1500 | Chevy Suburban 1500 Water Pump Gasket Pair for V8 5.3L ACDelco 251-663 |
| 2006 | Chevy | Suburban 1500 | Chevy Suburban 1500 Water Pump Gasket Pair for V8 6.0L ACDelco 251-663 |
| 2007-2011 | Chevy | Suburban 1500 | Chevy Suburban 1500 Water Pump Gasket Pair for V8 5.3L ACDelco 251-663 |
| 2007-2009 | Chevy | Suburban 1500 | Chevy Suburban 1500 Water Pump Gasket Pair for V8 6.0L ACDelco 251-663 |
| 2007-2009 | Chevy | Suburban 1500 | Chevy Suburban 1500 Water Pump Gasket Pair for V8 6.0L ACDelco 251-663 |
| 2007-2008 | Chevy | Suburban 1500 | Chevy Suburban 1500 Water Pump Gasket Pair for V8 5.3L ACDelco 251-663 |
| 2007-2008 | Chevy | Suburban 1500 | Chevy Suburban 1500 Water Pump Gasket Pair for V8 5.3L ACDelco 251-663 |
| 2009-2013 | Chevy | Suburban 1500 | Chevy Suburban 1500 Water Pump Gasket Pair for V8 5.3L ACDelco 251-663 |
| 2009 | Chevy | Suburban 1500 | Chevy Suburban 1500 Water Pump Gasket Pair for V8 5.3L ACDelco 251-663 |
| 2012-2013 | Chevy | Suburban 1500 | Chevy Suburban 1500 Water Pump Gasket Pair V8 5.3L (8th Vin Digit 7) ACDelco 251-663 |
| 2000-2006 | Chevy | Suburban 2500 | Chevy Suburban 2500 Water Pump Gasket Pair for V8 6.0L ACDelco 251-663 |
| 2006 | Chevy | Suburban 2500 | Chevy Suburban 2500 Water Pump Gasket Pair for V8 6.0L ACDelco 251-663 |
| 2007-2009 | Chevy | Suburban 2500 | Chevy Suburban 2500 Water Pump Gasket Pair for V8 6.0L ACDelco 251-663 |
| 2007-2009 | Chevy | Suburban 2500 | Chevy Suburban 2500 Water Pump Gasket Pair for V8 6.0L ACDelco 251-663 |
| 2010-2013 | Chevy | Suburban 2500 | Chevy Suburban 2500 Water Pump Gasket Pair for V8 6.0L ACDelco 251-663 |
| 2000-2006 | Chevy | Tahoe | Chevy Tahoe Water Pump Gasket Pair for V8 5.3L ACDelco 251-663 |
| 2000-2006 | Chevy | Tahoe | Chevy Tahoe Water Pump Gasket Pair for V8 4.8L ACDelco 251-663 |
| 2002-2006 | Chevy | Tahoe | Chevy Tahoe Water Pump Gasket Pair for V8 5.3L ACDelco 251-663 |
| 2007-2008 | Chevy | Tahoe | Chevy Tahoe Water Pump Gasket Pair for V8 5.3L ACDelco 251-663 |
| 2007-2008 | Chevy | Tahoe | Chevy Tahoe Water Pump Gasket Pair for V8 5.3L ACDelco 251-663 |
| 2007-2009 | Chevy | Tahoe | Chevy Tahoe Water Pump Gasket Pair for V8 4.8L ACDelco 251-663 |
| 2009-2014 | Chevy | Tahoe | Chevy Tahoe Water Pump Gasket Pair for V8 5.3L ACDelco 251-663 |
| 2009 | Chevy | Tahoe | Chevy Tahoe Water Pump Gasket Pair for V8 6.2L ACDelco 251-663 |
| 2009 | Chevy | Tahoe | Chevy Tahoe Water Pump Gasket Pair for V8 5.3L ACDelco 251-663 |
| 2010 | Chevy | Tahoe | Chevy Tahoe Water Pump Gasket Pair for V8 6.0L ACDelco 251-663 |
| 2010 | Chevy | Tahoe | Chevy Tahoe Water Pump Gasket Pair for V8 5.3L ACDelco 251-663 |
| 2006-2009 | Chevy | Trailblazer | Chevy Trailblazer Water Pump Gasket Pair for V8 6.0L ACDelco 251-663 |
| 2006-2008 | Chevy | Trailblazer | Chevy Trailblazer Water Pump Gasket Pair for V8 5.3L ACDelco 251-663 |
| 2003-2004 | Chevy | Trailblazer EXT | Chevy Trailblazer EXT Water Pump Gasket Pair for V8 5.3L ACDelco 251-663 |
| 2005 | Chevy | Trailblazer EXT | Chevy Trailblazer EXT Water Pump Gasket Pair for V8 5.3L ACDelco 251-663 |
| 2009 | GMC | Canyon | GMC Canyon Water Pump Gasket Pair for V8 5.3L ACDelco 251-663 |
| 2010-2012 | GMC | Canyon | GMC Canyon Water Pump Gasket Pair for V8 5.3L ACDelco 251-663 |
| 2005-2009 | GMC | Envoy | GMC Envoy Water Pump Gasket Pair for V8 5.3L ACDelco 251-663 |
| 2003-2004 | GMC | Envoy XL | GMC Envoy XL Water Pump Gasket Pair for V8 5.3L ACDelco 251-663 |
| 2003-2007 | GMC | Savana 1500 Van | GMC Savana 1500 Van Water Pump Gasket Pair for V8 5.3L ACDelco 251-663 |
| 2007 | GMC | Savana 1500 Van | GMC Savana 1500 Van Water Pump Gasket Pair for V8 5.3L ACDelco 251-663 |
| 2008-2014 | GMC | Savana 1500 Van | GMC Savana 1500 Van Water Pump Gasket Pair for V8 5.3L ACDelco 251-663 |
| 2003-2005 | GMC | Savana 2500 Van | GMC Savana 2500 Van Water Pump Gasket Pair for V8 5.3L ACDelco 251-663 |
| 2003-2007 | GMC | Savana 2500 Van | GMC Savana 2500 Van Water Pump Gasket Pair for V8 6.0L ACDelco 251-663 |
| 2003-2007 | GMC | Savana 2500 Van | GMC Savana 2500 Van Water Pump Gasket Pair for V8 4.8L ACDelco 251-663 |
| 2008-2009 | GMC | Savana 2500 Van | GMC Savana 2500 Van Water Pump Gasket Pair for V8 6.0L ACDelco 251-663 |
| 2008-2009 | GMC | Savana 2500 Van | GMC Savana 2500 Van Water Pump Gasket Pair for V8 4.8L ACDelco 251-663 |
| 2010-2014 | GMC | Savana 2500 Van | GMC Savana 2500 Van Water Pump Gasket Pair for V8 4.8L ACDelco 251-663 |
| 2010-2014 | GMC | Savana 2500 Van | GMC Savana 2500 Van Water Pump Gasket Pair for V8 6.0L ACDelco 251-663 |
| 2003-2007 | GMC | Savana 3500 Van | GMC Savana 3500 Van Water Pump Gasket Pair for V8 6.0L ACDelco 251-663 |
| 2004-2007 | GMC | Savana 3500 Van | GMC Savana 3500 Van Water Pump Gasket Pair for V8 4.8L ACDelco 251-663 |
| 2008-2009 | GMC | Savana 3500 Van | GMC Savana 3500 Van Water Pump Gasket Pair for V8 4.8L ACDelco 251-663 |
| 2008-2009 | GMC | Savana 3500 Van | GMC Savana 3500 Van Water Pump Gasket Pair for V8 6.0L ACDelco 251-663 |
| 2010-2014 | GMC | Savana 3500 Van | GMC Savana 3500 Van Water Pump Gasket Pair for V8 4.8L ACDelco 251-663 |
| 2010-2014 | GMC | Savana 3500 Van | GMC Savana 3500 Van Water Pump Gasket Pair for V8 6.0L ACDelco 251-663 |
| 1999-2006 | GMC | Sierra 1500 | GMC Sierra 1500 Water Pump Gasket Pair for V8 5.3L ACDelco 251-663 |
| 1999-2006 | GMC | Sierra 1500 | GMC Sierra 1500 Water Pump Gasket Pair for V8 4.8L ACDelco 251-663 |
| 2001-2006 | GMC | Sierra 1500 | GMC Sierra 1500 Water Pump Gasket Pair for V8 6.0L ACDelco 251-663 |
| 2001 | GMC | Sierra 1500 | GMC Sierra 1500 Water Pump Gasket Pair for V8 6.0L ACDelco 251-663 |
| 2002-2006 | GMC | Sierra 1500 | GMC Sierra 1500 Water Pump Gasket Pair for V8 5.3L ACDelco 251-663 |
| 2005 | GMC | Sierra 1500 | GMC Sierra 1500 Water Pump Gasket Pair for V8 5.3L ACDelco 251-663 |
| 2006 | GMC | Sierra 1500 | GMC Sierra 1500 Water Pump Gasket Pair for V8 6.0L ACDelco 251-663 |
| 2007-2008 | GMC | Sierra 1500 | GMC Sierra 1500 Water Pump Gasket Pair for V8 5.3L ACDelco 251-663 |
| 2007-2009 | GMC | Sierra 1500 | GMC Sierra 1500 Water Pump Gasket Pair for V8 6.0L ACDelco 251-663 |
| 2007-2009 | GMC | Sierra 1500 | GMC Sierra 1500 Water Pump Gasket Pair for V8 4.8L ACDelco 251-663 |
| 2007-2009 | GMC | Sierra 1500 | GMC Sierra 1500 Water Pump Gasket Pair for V8 5.3L ACDelco 251-663 |
| 2007 | GMC | Sierra 1500 | GMC Sierra 1500 Water Pump Gasket Pair for V8 5.3L ACDelco 251-663 |
| 2007 | GMC | Sierra 1500 | GMC Sierra 1500 Water Pump Gasket Pair for V8 5.3L ACDelco 251-663 |
| 2008-2009 | GMC | Sierra 1500 | GMC Sierra 1500 Water Pump Gasket Pair for V8 5.3L ACDelco 251-663 |
| 2008-2009 | GMC | Sierra 1500 | GMC Sierra 1500 Water Pump Gasket Pair for V8 5.3L ACDelco 251-663 |
| 2009-2013 | GMC | Sierra 1500 | GMC Sierra 1500 Water Pump Gasket Pair for V8 6.2L ACDelco 251-663 |
| 2009-2013 | GMC | Sierra 1500 | GMC Sierra 1500 Water Pump Gasket Pair for V8 5.3L ACDelco 251-663 |
| 2010-2013 | GMC | Sierra 1500 | GMC Sierra 1500 Water Pump Gasket Pair (8th Vin Digit A) V8 4.8L ACDelco 251-663 |
| 2010-2013 | GMC | Sierra 1500 | GMC Sierra 1500 Water Pump Gasket Pair for V8 6.0L ACDelco 251-663 |
| 2012-2013 | GMC | Sierra 1500 | GMC Sierra 1500 Water Pump Gasket Pair V8 5.3L (8th Vin Digit 7) ACDelco 251-663 |
| 2007 | GMC | Sierra 1500 Classic | GMC Sierra 1500 Classic Water Pump Gasket Pair for V8 6.0L ACDelco 251-663 |
| 2007 | GMC | Sierra 1500 Classic | GMC Sierra 1500 Classic Water Pump Gasket Pair for V8 6.0L ACDelco 251-663 |
| 2007 | GMC | Sierra 1500 Classic | GMC Sierra 1500 Classic Water Pump Gasket Pair for V8 5.3L ACDelco 251-663 |
| 2007 | GMC | Sierra 1500 Classic | GMC Sierra 1500 Classic Water Pump Gasket Pair for V8 5.3L ACDelco 251-663 |
| 2007 | GMC | Sierra 1500 Classic | GMC Sierra 1500 Classic Water Pump Gasket Pair for V8 4.8L ACDelco 251-663 |
| 2001-2003 | GMC | Sierra 1500 HD | GMC Sierra 1500 HD Water Pump Gasket Pair ACDelco 251-663 |
| 2005-2006 | GMC | Sierra 1500 HD | GMC Sierra 1500 HD Water Pump Gasket Pair ACDelco 251-663 |
| 2007 | GMC | Sierra 1500 HD Classic | GMC Sierra 1500 HD Classic Water Pump Gasket Pair ACDelco 251-663 |
| 1999-2004 | GMC | Sierra 2500 | GMC Sierra 2500 Water Pump Gasket Pair for V8 6.0L ACDelco 251-663 |
| 1999-2000 | GMC | Sierra 2500 | GMC Sierra 2500 Water Pump Gasket Pair for V8 5.3L ACDelco 251-663 |
| 2001-2004 | GMC | Sierra 2500 | GMC Sierra 2500 Water Pump Gasket Pair for V8 6.0L ACDelco 251-663 |
| 2001-2004 | GMC | Sierra 2500 HD | GMC Sierra 2500 HD Water Pump Gasket Pair for V8 6.0L ACDelco 251-663 |
| 2007-2008 | GMC | Sierra 2500 HD | GMC Sierra 2500 HD Water Pump Gasket Pair for V8 6.0L ACDelco 251-663 |
| 2009 | GMC | Sierra 2500 HD | GMC Sierra 2500 HD Water Pump Gasket Pair for V8 6.0L ACDelco 251-663 |
| 2001-2006 | GMC | Sierra 3500 | GMC Sierra 3500 Water Pump Gasket Pair for V8 6.0L ACDelco 251-663 |
| 2007 | GMC | Sierra 3500 Classic | GMC Sierra 3500 Classic Water Pump Gasket Pair for V8 6.0L ACDelco 251-663 |
| 2007-2009 | GMC | Sierra 3500 HD | GMC Sierra 3500 HD Water Pump Gasket Pair for V8 6.0L ACDelco 251-663 |
| 2000-2006 | GMC | Yukon | GMC Yukon Water Pump Gasket Pair for V8 5.3L ACDelco 251-663 |
| 2000-2006 | GMC | Yukon | GMC Yukon Water Pump Gasket Pair for V8 4.8L ACDelco 251-663 |
| 2002-2006 | GMC | Yukon | GMC Yukon Water Pump Gasket Pair for V8 5.3L ACDelco 251-663 |
| 2004-2006 | GMC | Yukon | GMC Yukon Water Pump Gasket Pair for V8 6.0L ACDelco 251-663 |
| 2007-2009 | GMC | Yukon | GMC Yukon Water Pump Gasket Pair for V8 4.8L ACDelco 251-663 |
| 2007-2014 | GMC | Yukon | GMC Yukon Water Pump Gasket Pair for V8 5.3L ACDelco 251-663 |
| 2007-2008 | GMC | Yukon | GMC Yukon Water Pump Gasket Pair for V8 5.3L ACDelco 251-663 |
| 2007 | GMC | Yukon | GMC Yukon Water Pump Gasket Pair for V8 6.2L ACDelco 251-663 |
| 2008 | GMC | Yukon | GMC Yukon Water Pump Gasket Pair for V8 6.2L ACDelco 251-663 |
| 2009 | GMC | Yukon | GMC Yukon Water Pump Gasket Pair for V8 5.3L ACDelco 251-663 |
| 2009 | GMC | Yukon | GMC Yukon Water Pump Gasket Pair for V8 6.2L ACDelco 251-663 |
| 2009-2010 | GMC | Yukon | GMC Yukon Water Pump Gasket Pair for V8 5.3L ACDelco 251-663 |
| 2010-2014 | GMC | Yukon | GMC Yukon Water Pump Gasket Pair for V8 6.0L ACDelco 251-663 |
| 2010 | GMC | Yukon | GMC Yukon Water Pump Gasket Pair for V8 6.2L ACDelco 251-663 |
| 2000-2005 | GMC | Yukon XL 1500 | GMC Yukon XL 1500 Water Pump Gasket Pair V8 5.3L ACDelco 251-663 |
| 2002-2006 | GMC | Yukon XL 1500 | GMC Yukon XL 1500 Water Pump Gasket Pair V8 5.3L ACDelco 251-663 |
| 2007-2013 | GMC | Yukon XL 1500 | GMC Yukon XL 1500 Water Pump Gasket Pair V8 5.3L ACDelco 251-663 |
| 2007-2011 | GMC | Yukon XL 1500 | GMC Yukon XL 1500 Water Pump Gasket Pair V8 5.3L ACDelco 251-663 |
| 2007-2009 | GMC | Yukon XL 1500 | GMC Yukon XL 1500 Water Pump Gasket Pair V8 5.3L ACDelco 251-663 |
| 2000-2005 | GMC | Yukon XL 2500 | GMC Yukon XL 2500 Water Pump Gasket Pair V8 6.0L ACDelco 251-663 |
| 2005-2006 | GMC | Yukon XL 2500 | GMC Yukon XL 2500 Water Pump Gasket Pair V8 6.0L ACDelco 251-663 |
| 2007-2009 | GMC | Yukon XL 2500 | GMC Yukon XL 2500 Water Pump Gasket Pair V8 6.0L ACDelco 251-663 |
| 2007-2009 | GMC | Yukon XL 2500 | GMC Yukon XL 2500 Water Pump Gasket Pair V8 6.0L ACDelco 251-663 |
| 2010-2013 | GMC | Yukon XL 2500 | GMC Yukon XL 2500 Water Pump Gasket Pair V8 6.0L ACDelco 251-663 |
| 2003-2007 | Hummer | H2 | Hummer H2 Water Pump Gasket Pair V8 6.0L ACDelco 251-663 |
| 2008 | Hummer | H2 | Hummer H2 Water Pump Gasket Pair V8 6.2L ACDelco 251-663 |
| 2009 | Hummer | H2 | Hummer H2 Water Pump Gasket Pair V8 6.2L ACDelco 251-663 |
| 2009 | Hummer | H3 | Hummer H3 Water Pump Gasket Pair V8 5.3L ACDelco 251-663 |
| 2010 | Hummer | H3 | Hummer H3 Water Pump Gasket Pair V8 5.3L ACDelco 251-663 |
| 2009 | Hummer | H3T | Hummer H3T Water Pump Gasket Pair V8 5.3L ACDelco 251-663 |
| 2010 | Hummer | H3T | Hummer H3T Water Pump Gasket Pair V8 5.3L ACDelco 251-663 |
| 2003-2004 | Isuzu | Ascender | Isuzu Ascender Water Pump Gasket Pair V8 5.3L ACDelco 251-663 |
| 2005-2006 | Isuzu | Ascender | Isuzu Ascender Water Pump Gasket Pair V8 5.3L ACDelco 251-663 |
| 2002 | Pontiac | Firebird | Pontiac Firebird Water Pump Gasket Pair V8 5.7L ACDelco 251-663 |
| 2008-2009 | Pontiac | G8 | Pontiac G8 Water Pump Gasket Pair V8 6.0L ACDelco 251-663 |
| 2009 | Pontiac | G8 | Pontiac G8 Water Pump Gasket Pair V8 6.2L ACDelco 251-663 |
| 2004 | Pontiac | GTO | Pontiac GTO Water Pump Gasket Pair V8 5.7L ACDelco 251-663 |
| 2005 | Pontiac | GTO | Pontiac GTO Water Pump Gasket Pair V8 6.0L ACDelco 251-663 |
| 2006 | Pontiac | GTO | Pontiac GTO Water Pump Gasket Pair V8 6.0L ACDelco 251-663 |
| 2005-2006 | Pontiac | Grand Prix | Pontiac Grand Prix Water Pump Gasket Pair V8 5.3L ACDelco 251-663 |
Part #: ACEEK00001
Order must be placed by 4pm ET
Get it in: 2 - 4 Business Days
Want it sooner? Choose Next Day Air at Checkout

Brand #: 251-663