WETPS00006-Throttle Position Sensor
Replaces
Throttle Position Sensor Wells Vehicle Electronics TPS318 - WETPS00006
WETPS00006
WELLS THROTTLE POSITION SENSOR: TPS318
This throttle position sensor or TPS switch is a new, aftermarket part. It is mounted to the throttle body and is used to monitor the position of the throttle. Once the position is determined, it sends a signal to the engine control unit (ECU) as an input to its control system. If the TPS switch goes bad this could cause poor/erratic running engine with little or no power. Many times your check engine light might be activated by a bad TPS switch. If a bad throttle position sensor is your problem, why not fix it now with this new replacement.
Specifications:
Brand New Wells Throttle Position Sensor
Mounts to throttle body
Replaces dealer part numbers: 4626051, 5234903
Built to strict quality control standards
100% electrically tested prior to leaving the factory
Your Engine size can usually be found on a white sticker in the engine compartment near the radiator. If needed, your VIN code is the 8th digit of your vehicles Vehicle Identification number. The VIN can be found on the bottom drivers side corner of the windshield and on your registration. Some refer to the VIN code as the Serial Number.
Returns Note:
Our electrical and electronic parts are subject to strict quality control testing. Once the item has been installed or plugged in, it is no longer eligible for a refund. The item may be eligible for replacement, only if it is found to have a manufacturing defect. Before purchasing, please ensure proper diagnosis of the failed original part is performed.
Lifetime Warranty
This item is backed by a Limited Lifetime Warranty. In the event this item should fail due to manufacturing defects during intended use, we will exchange the part free of charge (excludes shipping charges) for the original purchaser.
Vehicle Fit
| Year | Make | Model | Description |
| --- | --- | --- | --- |
| 1991-1993 | Chrysler | Lebaron | Chrysler Lebaron Throttle Position Sensor L4 2.5L Wells Vehicle Electronics TPS318 |
| 1991-1995 | Dodge | Caravan | Dodge Caravan Throttle Position Sensor L4 2.5L Wells Vehicle Electronics TPS318 |
| 1992-1993 | Dodge | D150 Truck | Dodge D150 Truck Throttle Position Sensor V6 3.9L Wells Vehicle Electronics TPS318 |
| 1992-1993 | Dodge | D150 Truck | Dodge D150 Truck Throttle Position Sensor V8 5.2L Wells Vehicle Electronics TPS318 |
| 1993 | Dodge | D150 Truck | Dodge D150 Truck Throttle Position Sensor V8 5.9L Wells Vehicle Electronics TPS318 |
| 1992-1993 | Dodge | D250 Truck | Dodge D250 Truck Throttle Position Sensor V6 3.9L Wells Vehicle Electronics TPS318 |
| 1992-1993 | Dodge | D250 Truck | Dodge D250 Truck Throttle Position Sensor V8 5.2L Wells Vehicle Electronics TPS318 |
| 1992-1993 | Dodge | D250 Truck | Dodge D250 Truck Throttle Position Sensor V8 5.2L Wells Vehicle Electronics TPS318 |
| 1993 | Dodge | D250 Truck | Dodge D250 Truck Throttle Position Sensor V8 5.9L Wells Vehicle Electronics TPS318 |
| 1992-1993 | Dodge | D350 Truck | Dodge D350 Truck Throttle Position Sensor V8 5.9L Wells Vehicle Electronics TPS318 |
| 1992-1993 | Dodge | D350 Truck | Dodge D350 Truck Throttle Position Sensor V8 5.9L Wells Vehicle Electronics TPS318 |
| 1991-1995 | Dodge | Dakota | Dodge Dakota Throttle Position Sensor L4 2.5L Wells Vehicle Electronics TPS318 |
| 1992-1996 | Dodge | Dakota | Dodge Dakota Throttle Position Sensor V8 5.2L Wells Vehicle Electronics TPS318 |
| 1992-1996 | Dodge | Dakota | Dodge Dakota Throttle Position Sensor V6 3.9L Wells Vehicle Electronics TPS318 |
| 1995 | Dodge | Dakota | Dodge Dakota Throttle Position Sensor V8 5.2L Wells Vehicle Electronics TPS318 |
| 1996 | Dodge | Dakota | Dodge Dakota Throttle Position Sensor L4 2.5L Wells Vehicle Electronics TPS318 |
| 1991-1993 | Dodge | Daytona | Dodge Daytona Throttle Position Sensor L4 2.5L Wells Vehicle Electronics TPS318 |
| 1991-1993 | Dodge | Dynasty | Dodge Dynasty Throttle Position Sensor L4 2.5L Wells Vehicle Electronics TPS318 |
| 1994-1997 | Dodge | Ram 1500 Truck | Dodge Ram 1500 Truck Throttle Position Sensor V6 3.9L Wells Vehicle Electronics TPS318 |
| 1994-1997 | Dodge | Ram 1500 Truck | Dodge Ram 1500 Truck Throttle Position Sensor V8 5.2L Wells Vehicle Electronics TPS318 |
| 1994-1996 | Dodge | Ram 1500 Truck | Dodge Ram 1500 Truck Throttle Position Sensor V8 5.9L Wells Vehicle Electronics TPS318 |
| 1994-1996 | Dodge | Ram 2500 Truck | Dodge Ram 2500 Truck Throttle Position Sensor V10 8.0L Wells Vehicle Electronics TPS318 |
| 1994-1996 | Dodge | Ram 2500 Truck | Dodge Ram 2500 Truck Throttle Position Sensor V8 5.2L Wells Vehicle Electronics TPS318 |
| 1994-1996 | Dodge | Ram 2500 Truck | Dodge Ram 2500 Truck Throttle Position Sensor V8 5.9L Wells Vehicle Electronics TPS318 |
| 1996 | Dodge | Ram 2500 Truck | Dodge Ram 2500 Truck Throttle Position Sensor V8 5.2L Wells Vehicle Electronics TPS318 |
| 1994-1996 | Dodge | Ram 3500 Truck | Dodge Ram 3500 Truck Throttle Position Sensor V10 8.0L Wells Vehicle Electronics TPS318 |
| 1997 | Dodge | Ram 3500 Truck | Dodge Ram 3500 Truck Throttle Position Sensor V8 5.9L Wells Vehicle Electronics TPS318 |
| 1992-1993 | Dodge | Ramcharger | Dodge Ramcharger Throttle Position Sensor V8 5.2L Wells Vehicle Electronics TPS318 |
| 1992-1993 | Dodge | Ramcharger | Dodge Ramcharger Throttle Position Sensor V8 5.9L Wells Vehicle Electronics TPS318 |
| 1991-1994 | Dodge | Shadow | Dodge Shadow Throttle Position Sensor L4 2.5L Wells Vehicle Electronics TPS318 |
| 1994 | Dodge | Shadow | Dodge Shadow Throttle Position Sensor L4 2.2L (8th Vin Digit D) Wells Vehicle Electronics TPS318 |
| 1991-1995 | Dodge | Spirit | Dodge Spirit Throttle Position Sensor L4 2.5L Wells Vehicle Electronics TPS318 |
| 1992-1994 | Dodge | Van - Full Size | Dodge Van B250 Throttle Position Sensor V6 3.9L Wells Vehicle Electronics TPS318 |
| 1992-1994 | Dodge | Van - Full Size | Dodge Van B150 Throttle Position Sensor V8 5.2L Wells Vehicle Electronics TPS318 |
| 1992-1994 | Dodge | Van - Full Size | Dodge Van B250 Throttle Position Sensor V8 5.9L Wells Vehicle Electronics TPS318 |
| 1992-1994 | Dodge | Van - Full Size | Dodge Van B250 Throttle Position Sensor V8 5.2L Wells Vehicle Electronics TPS318 |
| 1992-1994 | Dodge | Van - Full Size | Dodge Van B350 Throttle Position Sensor V8 5.2L Wells Vehicle Electronics TPS318 |
| 1992-1994 | Dodge | Van - Full Size | Dodge Van B350 Throttle Position Sensor V8 5.9L Wells Vehicle Electronics TPS318 |
| 1992-1994 | Dodge | Van - Full Size | Dodge Van B150 Throttle Position Sensor V6 3.9L Wells Vehicle Electronics TPS318 |
| 1993-1994 | Dodge | Van - Full Size | Dodge Van B250 Throttle Position Sensor V8 5.2L Wells Vehicle Electronics TPS318 |
| 1993-1994 | Dodge | Van - Full Size | Dodge Van B350 Throttle Position Sensor V8 5.2L Wells Vehicle Electronics TPS318 |
| 1995-1996 | Dodge | Van - Full Size | Dodge Van B2500 Throttle Position Sensor V8 5.2L Wells Vehicle Electronics TPS318 |
| 1995-1997 | Dodge | Van - Full Size | Dodge Van B2500 Throttle Position Sensor V8 5.2L Wells Vehicle Electronics TPS318 |
| 1995-1997 | Dodge | Van - Full Size | Dodge Van B1500 Throttle Position Sensor V8 5.2L Wells Vehicle Electronics TPS318 |
| 1995-1997 | Dodge | Van - Full Size | Dodge Van B1500 Throttle Position Sensor V6 3.9L Wells Vehicle Electronics TPS318 |
| 1995-1997 | Dodge | Van - Full Size | Dodge Van B2500 Throttle Position Sensor V6 3.9L Wells Vehicle Electronics TPS318 |
| 1995-1996 | Dodge | Van - Full Size | Dodge Van B2500 Throttle Position Sensor V8 5.9L Wells Vehicle Electronics TPS318 |
| 1995-1997 | Dodge | Van - Full Size | Dodge Van B3500 Throttle Position Sensor V8 5.2L Wells Vehicle Electronics TPS318 |
| 1995-1996 | Dodge | Van - Full Size | Dodge Van B3500 Throttle Position Sensor V8 5.9L Wells Vehicle Electronics TPS318 |
| 1995-1996 | Dodge | Van - Full Size | Dodge Van B3500 Throttle Position Sensor V8 5.2L Wells Vehicle Electronics TPS318 |
| 1992-1997 | Dodge | Viper | Dodge Viper Throttle Position Sensor Wells Vehicle Electronics TPS318 |
| 1992-1993 | Dodge | W150 Truck | Dodge W150 Truck Throttle Position Sensor V8 5.2L Wells Vehicle Electronics TPS318 |
| 1992-1993 | Dodge | W150 Truck | Dodge W150 Truck Throttle Position Sensor V6 3.9L Wells Vehicle Electronics TPS318 |
| 1993 | Dodge | W150 Truck | Dodge W150 Truck Throttle Position Sensor V8 5.9L Wells Vehicle Electronics TPS318 |
| 1992-1993 | Dodge | W250 Truck | Dodge W250 Truck Throttle Position Sensor V8 5.2L Wells Vehicle Electronics TPS318 |
| 1992-1993 | Dodge | W250 Truck | Dodge W250 Truck Throttle Position Sensor V8 5.9L Wells Vehicle Electronics TPS318 |
| 1993 | Dodge | W250 Truck | Dodge W250 Truck Throttle Position Sensor V8 5.9L Wells Vehicle Electronics TPS318 |
| 1992-1993 | Dodge | W350 Truck | Dodge W350 Truck Throttle Position Sensor V8 5.9L Wells Vehicle Electronics TPS318 |
| 1992-1993 | Dodge | W350 Truck | Dodge W350 Truck Throttle Position Sensor V8 5.9L Wells Vehicle Electronics TPS318 |
| 1991-1996 | Jeep | Cherokee | Jeep Cherokee Throttle Position Sensor L6 4.0L Wells Vehicle Electronics TPS318 |
| 1991-1996 | Jeep | Cherokee | Jeep Cherokee Throttle Position Sensor L4 2.5L Wells Vehicle Electronics TPS318 |
| 1991-1992 | Jeep | Comanche (MJ) | Jeep Comanche (MJ) Throttle Position Sensor L4 2.5L Wells Vehicle Electronics TPS318 |
| 1991-1992 | Jeep | Comanche (MJ) | Jeep Comanche (MJ) Throttle Position Sensor L6 4.0L Wells Vehicle Electronics TPS318 |
| 1993-1996 | Jeep | Grand Cherokee | Jeep Grand Cherokee Throttle Position Sensor V8 5.2L Wells Vehicle Electronics TPS318 |
| 1993-1996 | Jeep | Grand Cherokee | Jeep Grand Cherokee Throttle Position Sensor L6 4.0L Wells Vehicle Electronics TPS318 |
| 1993 | Jeep | Grand Wagoneer | Jeep Grand Wagoneer Throttle Position Sensor V8 5.2L Wells Vehicle Electronics TPS318 |
| 1991-1995 | Jeep | Wrangler | Jeep Wrangler Throttle Position Sensor L6 4.0L Wells Vehicle Electronics TPS318 |
| 1991-1995 | Jeep | Wrangler | Jeep Wrangler Throttle Position Sensor L4 2.5L Wells Vehicle Electronics TPS318 |
| 1991-1995 | Plymouth | Acclaim | Plymouth Acclaim Throttle Position Sensor L4 2.5L Wells Vehicle Electronics TPS318 |
| 1991-1994 | Plymouth | Sundance | Plymouth Sundance Throttle Position Sensor L4 2.2L (8th Vin Digit D) Wells Vehicle Electronics TPS318 |
| 1991-1994 | Plymouth | Sundance | Plymouth Sundance Throttle Position Sensor L4 2.5L Wells Vehicle Electronics TPS318 |
| 1991-1995 | Plymouth | Voyager | Plymouth Voyager Throttle Position Sensor L4 2.5L Wells Vehicle Electronics TPS318 |
This part replaces:
Wells Vehicle Electronics TPS318
OE # 4626051
OE # 5234903
Part #: WETPS00006
Order must be placed by 4pm ET
Get it in: 2 - 4 Business Days
Want it sooner? Choose Next Day Air at Checkout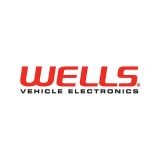 Brand #: TPS318