NGETK00029-Spark Plug
Replaces
Spark Plug NGK 7092 - NGETK00029
NGETK00029
NGK G-POWER PLATINUM SPARK PLUG: 7092
Specifications:
NGK G-Power Platinum Spark Plug
Set of 6

Stock #: 7092
Part #: BKR6EGP
Fine platinum tip reduces required voltage
Trivalent Metal Plating - superior anti-corrosion and anti-seizing properties
Best platinum spark plug at an economical cost
Sold as a Set of 6
Our electrical and electronic parts are subject to strict quality control testing. Please ensure proper diagnosis of this item before purchasing as the item cannot be returned once installed or plugged in.
Item Condition: New

Lifetime Warranty
This item is backed by a Limited Lifetime Warranty. In the event this item should fail due to manufacturing defects during intended use, we will exchange the part free of charge (excludes shipping charges) for the original purchaser.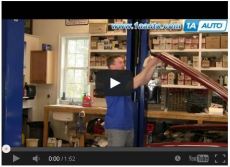 Tools needed for replacement:
Ratchets & Related

Socket Extensions
Torque Wrench
Ratchet

Sockets - Metric

10mm Socket

Sockets - SAE

5/8 Inch Spark Plug Socket
I love them
They were amazing brand new and my car is running really smoothly!
Perfect plugs
Could notice a difference in performance immediately. Car is running great, fuel efficiency has even picked up. Very happy.
Excellent
ExcellentExcellent productsWrite your review here. It must be at least 50 characters long. Consider whether you would recommend this product and what you like or dislike about it.
Customer Q&A
Ask a question to 1A Auto customers who purchased the product
Hello, I am also trying to order spark plug wires to change out with the spark plugs. Is there another name for these I tried looking those up?
no, Spark plugs are spark plugs. No other name that is more commonly used.
I stronglly recomend you to stay with the same brand , for both spark plugs and s/p wires.
Yes this is the plug I ordered for my 02 toyota highlander very pleased with it car runs great.
These are OEM plugs for this app. NGK G-Power Platinum Spark Plug Set of 6 Stock #: 7092 Part #: BKR6EGP
| Year | Make | Model | Description |
| --- | --- | --- | --- |
| 1991-1995 | Acura | Legend | Acura Legend Spark Plug 6 Piece Set V6 3.2L NGK 7092 |
| 1991-1993 | Acura | NSX | Acura NSX Spark Plug 6 Piece Set V6 3.0L NGK 7092 |
| 1995-1997 | Acura | NSX | Acura NSX Spark Plug 6 Piece Set V6 3.2L V6 3.0L NGK 7092 |
| 1999-2005 | Acura | NSX | Acura NSX Spark Plug 6 Piece Set V6 3.2L V6 3.0L NGK 7092 |
| 1991-1992 | Alfa Romeo | 164 | Alfa Romeo 164 Spark Plug 6 Piece Set V6 3.0L NGK 7092 |
| 1995 | Alfa Romeo | 164 | Alfa Romeo 164 Spark Plug 6 Piece Set V6 3.0L NGK 7092 |
| 1996-2004 | Audi | A4 | Audi A4 Spark Plug 6 Piece Set V6 3.0L V6 2.8L NGK 7092 |
| 1996-2004 | Audi | A4 Quattro | Audi A4 Quattro Spark Plug 6 Piece Set V6 3.0L V6 2.8L NGK 7092 |
| 1998-2006 | Audi | A6 | Audi A6 Spark Plug 6 Piece Set V6 3.0L V6 2.8L V6 2.7L NGK 7092 |
| 1998-2006 | Audi | A6 Quattro | Audi A6 Quattro Spark Plug 6 Piece Set V6 3.0L V6 2.8L V6 2.7L NGK 7092 |
| 2003-2005 | Audi | Allroad Quattro | Audi Allroad Quattro Spark Plug 6 Piece Set V6 2.7L NGK 7092 |
| 1995-1996 | Audi | Cabriolet | Audi Cabriolet Spark Plug 6 Piece Set V6 2.8L NGK 7092 |
| 2000 | BMW | 323Ci | BMW 323Ci Spark Plug 6 Piece Set L6 2.5L NGK 7092 |
| 1999-2000 | BMW | 323i | BMW 323i Spark Plug 6 Piece Set L6 2.5L NGK 7092 |
| 1998-1999 | BMW | 323iS | BMW 323iS Spark Plug 6 Piece Set L6 2.5L NGK 7092 |
| 2001-2006 | BMW | 325Ci | BMW 325Ci Spark Plug 6 Piece Set L6 2.5L NGK 7092 |
| 2001-2005 | BMW | 325Xi | BMW 325Xi Spark Plug 6 Piece Set L6 2.5L NGK 7092 |
| 2001-2006 | BMW | 325i | BMW 325i Spark Plug 6 Piece Set L6 2.5L NGK 7092 |
| 2000 | BMW | 328Ci | BMW 328Ci Spark Plug 6 Piece Set L6 2.8L NGK 7092 |
| 1996-2000 | BMW | 328i | BMW 328i Spark Plug 6 Piece Set L6 2.8L NGK 7092 |
| 1996-1999 | BMW | 328iS | BMW 328iS Spark Plug 6 Piece Set L6 2.8L NGK 7092 |
| 2001-2006 | BMW | 330Ci | BMW 330Ci Spark Plug 6 Piece Set L6 3.0L NGK 7092 |
| 2001-2005 | BMW | 330Xi | BMW 330Xi Spark Plug 6 Piece Set L6 3.0L NGK 7092 |
| 2001-2005 | BMW | 330i | BMW 330i Spark Plug 6 Piece Set L6 3.0L NGK 7092 |
| 2001-2005 | BMW | 525i | BMW 525i Spark Plug 6 Piece Set L6 2.5L NGK 7092 |
| 1997-2000 | BMW | 528i | BMW 528i Spark Plug 6 Piece Set L6 2.8L NGK 7092 |
| 2001-2005 | BMW | 530i | BMW 530i Spark Plug 6 Piece Set L6 3.0L NGK 7092 |
| 1996-1999 | BMW | M3 | BMW M3 Spark Plug 6 Piece Set L6 3.2L NGK 7092 |
| 2004-2006 | BMW | X3 | BMW X3 Spark Plug 6 Piece Set L6 2.5L L6 3.0L NGK 7092 |
| 2001-2006 | BMW | X5 | BMW X5 Spark Plug 6 Piece Set L6 3.0L NGK 7092 |
| 1997-2002 | BMW | Z3 | BMW Z3 Spark Plug 6 Piece Set L6 3.2L NGK 7092 |
| 2003-2005 | BMW | Z4 | BMW Z4 Spark Plug 6 Piece Set L6 2.5L L6 3.0L NGK 7092 |
| 2003-2004 | Cadillac | CTS | Cadillac CTS Spark Plug 6 Piece Set V6 3.2L NGK 7092 |
| 2001-2005 | Chrysler | Sebring | Chrysler Sebring Spark Plug 6 Piece Set V6 3.0L NGK 7092 |
| 1991-1996 | Dodge | Stealth | Dodge Stealth Spark Plug 6 Piece Set V6 3.0L NGK 7092 |
| 2001-2005 | Dodge | Stratus | Dodge Stratus Spark Plug 6 Piece Set V6 3.0L V6 2.7L NGK 7092 |
| 1994-1996 | Honda | Passport | Honda Passport Spark Plug 6 Piece Set V6 3.2L NGK 7092 |
| 1990-1992 | Infiniti | M30 | Infiniti M30 Spark Plug 6 Piece Set V6 3.0L NGK 7092 |
| 1993-2004 | Isuzu | Rodeo | Isuzu Rodeo Spark Plug 6 Piece Set V6 3.2L V6 3.5L NGK 7092 |
| 2003 | Isuzu | Rodeo Sport | Isuzu Rodeo Sport Spark Plug 6 Piece Set V6 3.2L NGK 7092 |
| 1988-2006 | Jaguar | Vanden Plas | Jaguar Vanden Plas Spark Plug 6 Piece Set V6 4.0L NGK 7092 |
| 2003 | Jaguar | Vanden Plas | Jaguar Vanden Plas Spark Plug 6 Piece Set V6 4.0L NGK 7092 |
| 1995-1996 | Jaguar | XJR | Jaguar XJR Spark Plug 6 Piece Set V6 4.0L NGK 7092 |
| 1992-1996 | Jaguar | XJS | Jaguar XJS Spark Plug 6 Piece Set V6 4.0L NGK 7092 |
| 2002-2005 | Land Rover | Freelander | Land Rover Freelander Spark Plug 6 Piece Set V6 2.5L NGK 7092 |
| 1994-2003 | Lexus | ES300 | Lexus ES300 Spark Plug 6 Piece Set V6 3.0L NGK 7092 |
| 2004-2006 | Lexus | ES330 | Lexus ES330 Spark Plug 6 Piece Set V6 3.3L NGK 7092 |
| 1993-2005 | Lexus | GS300 | Lexus GS300 Spark Plug 6 Piece Set V6 3.0L NGK 7092 |
| 1998-2000 | Lexus | GS400 | Lexus GS400 Spark Plug 6 Piece Set V6 4.0L NGK 7092 |
| 2001-2007 | Lexus | GS430 | Lexus GS430 Spark Plug 6 Piece Set V6 4.3L NGK 7092 |
| 2001-2005 | Lexus | IS300 | Lexus IS300 Spark Plug 6 Piece Set V6 3.0L NGK 7092 |
| 1999-2003 | Lexus | RX300 | Lexus RX300 Spark Plug 6 Piece Set V6 3.0L NGK 7092 |
| 2004-2006 | Lexus | RX330 | Lexus RX330 Spark Plug 6 Piece Set V6 3.3L NGK 7092 |
| 2006-2008 | Lexus | RX400h | Lexus RX400h Spark Plug 6 Piece Set V6 3.3L NGK 7092 |
| 1993-1994 | Lexus | SC300 | Lexus SC300 Spark Plug 6 Piece Set V6 3.0L NGK 7092 |
| 1991-1999 | Mitsubishi | 3000GT | Mitsubishi 3000GT Spark Plug 6 Piece Set V6 3.0L NGK 7092 |
| 1992-1995 | Mitsubishi | Diamante | Mitsubishi Diamante Spark Plug 6 Piece Set V6 3.0L NGK 7092 |
| 2003-2004 | Mitsubishi | Diamante | Mitsubishi Diamante Spark Plug 6 Piece Set V6 3.5L NGK 7092 |
| 2000-2003 | Mitsubishi | Eclipse | Mitsubishi Eclipse Spark Plug 6 Piece Set V6 3.0L NGK 7092 |
| 2011-2012 | Mitsubishi | Eclipse | Mitsubishi Eclipse Spark Plug 6 Piece Set V6 3.8L NGK 7092 |
| 2011 | Mitsubishi | Endeavor | Mitsubishi Endeavor Spark Plug 6 Piece Set V6 3.8L NGK 7092 |
| 1999-2000 | Mitsubishi | Galant | Mitsubishi Galant Spark Plug 6 Piece Set V6 3.0L NGK 7092 |
| 1995-2006 | Mitsubishi | Montero | Mitsubishi Montero Spark Plug 6 Piece Set V6 3.0L V6 3.5L V6 3.8L NGK 7092 |
| 1997-1998 | Mitsubishi | Montero Sport | Mitsubishi Montero Sport Spark Plug 6 Piece Set V6 3.0L NGK 7092 |
| 1990-1994 | Nissan | D21 Hardbody Pickup | Nissan D21 Hardbody Pickup Spark Plug 6 Piece Set V6 3.0L NGK 7092 |
| 2001-2004 | Nissan | Frontier | Nissan Frontier Spark Plug 6 Piece Set V6 3.3L NGK 7092 |
| 1989-1994 | Nissan | Maxima | Nissan Maxima Spark Plug 6 Piece Set V6 3.0L NGK 7092 |
| 1990-1995 | Nissan | Pathfinder | Nissan Pathfinder Spark Plug 6 Piece Set V6 3.0L NGK 7092 |
| 2002-2004 | Nissan | Xterra | Nissan Xterra Spark Plug 6 Piece Set V6 3.3L NGK 7092 |
| 2001-2005 | Porsche | 911 | Porsche 911 Spark Plug H6 3.4L H6 3.6L V6 3.8L 6 Piece Set NGK 7092 |
| 2001-2005 | Porsche | Boxster | Porsche Boxster Spark Plug H6 2.7L H6 3.2L 6 Piece Set NGK 7092 |
| 1999-2008 | Suzuki | Grand Vitara | Suzuki Grand Vitara Spark Plug 6 Piece Set V6 2.7L V6 2.5L NGK 7092 |
| 2004-2006 | Suzuki | Verona | Suzuki Verona Spark Plug V6 2.5L 6 Piece Set NGK 7092 |
| 2004-2006 | Suzuki | XL-7 | Suzuki XL-7 Spark Plug 6 Piece Set V6 2.7L NGK 7092 |
| 2003-2009 | Toyota | 4Runner | Toyota 4Runner Spark Plug V8 4.7L 6 Piece Set NGK 7092 |
| 1995-2004 | Toyota | Avalon | Toyota Avalon Spark Plug 6 Piece Set V6 3.0L NGK 7092 |
| 1994-2006 | Toyota | Camry | Toyota Camry Spark Plug 6 Piece Set V6 3.0L V6 3.3L NGK 7092 |
| 2001-2010 | Toyota | Highlander | Toyota Highlander Spark Plug 6 Piece Set V6 3.0L V6 2.7L V6 3.3L V6 3.5L NGK 7092 |
| 1998-2006 | Toyota | Sienna | Toyota Sienna Spark Plug 6 Piece Set V6 3.0L V6 3.3L NGK 7092 |
| 1999-2008 | Toyota | Solara | Toyota Solara Spark Plug 6 Piece Set V6 3.0L V6 3.3L NGK 7092 |
| 2000 | Volkswagen | Golf | VW Golf Spark Plug 6 Piece Set V6 2.8L NGK 7092 |
| 1998-2005 | Volkswagen | Passat | VW Passat Spark Plug 6 Piece Set V6 2.8L V6 4.0L NGK 7092 |
| 1992-1997 | Volvo | 960 | Volvo 960 Spark Plug 6 Piece Set V6 2.9L NGK 7092 |
| 1999-2005 | Volvo | S80 | Volvo S80 Spark Plug 6 Piece Set V6 2.8L V6 2.5L V6 2.9L NGK 7092 |
| 1997-1998 | Volvo | S90 | Volvo S90 Spark Plug 6 Piece Set V6 2.9L NGK 7092 |
| 1997-1998 | Volvo | V90 | Volvo V90 Spark Plug 6 Piece Set V6 2.9L NGK 7092 |
| 2003-2005 | Volvo | XC90 | Volvo XC90 Spark Plug 6 Piece Set V6 2.9L NGK 7092 |
Part #: NGETK00029
Order must be placed by 4pm ET
Get it in: 2 - 4 Business Days
Want it sooner? Choose Next Day Air at Checkout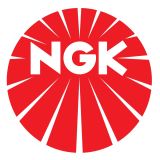 Brand #: 7092