NGETK00043-Spark Plug
Replaces
Spark Plug NGK 3547 - NGETK00043
NGETK00043
Part Details
Spark Plug Type:

  Platinum

Quantity:

  6 Piece Set
Specifications:
NGK G-Power Platinum Spark Plug
Set of 6

Stock #: 3547
Part #: UR5GP
Fine platinum tip reduces required voltage
Trivalent Metal Plating - superior anti-corrosion and anti-seizing properties
Best platinum spark plug at an economical cost
Our electrical and electronic parts are subject to strict quality control testing. Please ensure proper diagnosis of this item before purchasing as the item cannot be returned once installed or plugged in.
Item Condition: New

Lifetime Warranty
This item is backed by a Limited Lifetime Warranty. In the event this item should fail due to manufacturing defects during intended use, we will exchange the part free of charge (excludes shipping charges) for the original purchaser.
There are no reviews for this item.
Customer Q&A
Ask a question to 1A Auto customers who purchased the product
No questions have been asked about this item.
| Year | Make | Model | Description |
| --- | --- | --- | --- |
| 1983-1986 | Buick | Century | Buick Century Platinum Spark Plug 6 Piece Set V6 2.8L NGK 3547 |
| 1980-1985 | Buick | Skylark | Buick Skylark Platinum Spark Plug 6 Piece Set V6 2.8L NGK 3547 |
| 1983-1986 | Cadillac | Cimarron | Cadillac Cimarron Platinum Spark Plug 6 Piece Set V6 2.8L NGK 3547 |
| 1985-1995 | Chevy | Astro | Chevy Astro Platinum Spark Plug 6 Piece Set V6 4.3L NGK 3547 |
| 1983-1989 | Chevy | Blazer S10 | Chevy Blazer S10 Platinum Spark Plug 6 Piece Set V6 2.8L NGK 3547 |
| 1988-1994 | Chevy | Blazer S10 | Chevy Blazer S10 Platinum Spark Plug 6 Piece Set V6 4.3L NGK 3547 |
| 1995 | Chevy | Blazer S10 | Chevy Blazer S10 Platinum Spark Plug 6 Piece Set V6 4.3L NGK 3547 |
| 1985-1986 | Chevy | C10 Truck | Chevy C10 Truck Platinum Spark Plug 6 Piece Set V6 4.3L NGK 3547 |
| 1988-1995 | Chevy | C1500 Truck | Chevy C1500 Truck Platinum Spark Plug 6 Piece Set V6 4.3L NGK 3547 |
| 1985-1986 | Chevy | C20 Truck | Chevy C20 Truck Platinum Spark Plug 6 Piece Set V6 4.3L NGK 3547 |
| 1988-1995 | Chevy | C2500 Truck | Chevy C2500 Truck Platinum Spark Plug 6 Piece Set V6 4.3L NGK 3547 |
| 1982-1989 | Chevy | Camaro | Chevy Camaro Platinum Spark Plug 6 Piece Set V6 2.8L NGK 3547 |
| 1991-1992 | Chevy | Camaro | Chevy Camaro Platinum Spark Plug 6 Piece Set V6 3.1L NGK 3547 |
| 1992-1993 | Chevy | Caprice | Chevy Caprice Platinum Spark Plug 6 Piece Set V6 4.3L NGK 3547 |
| 1985-1986 | Chevy | Cavalier | Chevy Cavalier Platinum Spark Plug 6 Piece Set V6 2.8L NGK 3547 |
| 1982-1986 | Chevy | Celebrity | Chevy Celebrity Platinum Spark Plug 6 Piece Set V6 2.8L NGK 3547 |
| 1980-1983 | Chevy | Citation | Chevy Citation Platinum Spark Plug 6 Piece Set V6 2.8L NGK 3547 |
| 1984-1985 | Chevy | Citation II | Chevy Citation II Platinum Spark Plug 6 Piece Set V6 2.8L NGK 3547 |
| 1985-1995 | Chevy | G10 | Chevy G10 Platinum Spark Plug 6 Piece Set V6 4.3L NGK 3547 |
| 1985-1995 | Chevy | G20 | Chevy G20 Platinum Spark Plug 6 Piece Set V6 4.3L NGK 3547 |
| 1985-1996 | Chevy | G30 | Chevy G30 Platinum Spark Plug 6 Piece Set V6 4.3L NGK 3547 |
| 1985-1986 | Chevy | K10 Truck | Chevy K10 Truck Platinum Spark Plug 6 Piece Set V6 4.3L NGK 3547 |
| 1988-1995 | Chevy | K1500 Truck | Chevy K1500 Truck Platinum Spark Plug 6 Piece Set V6 4.3L NGK 3547 |
| 1985 | Chevy | K20 Truck | Chevy K20 Truck Platinum Spark Plug 6 Piece Set V6 4.3L NGK 3547 |
| 1988-1995 | Chevy | K2500 Truck | Chevy K2500 Truck Platinum Spark Plug 6 Piece Set V6 4.3L NGK 3547 |
| 1990-1995 | Chevy | Lumina APV | Chevy Lumina APV Platinum Spark Plug 6 Piece Set V6 3.1L NGK 3547 |
| 1987 | Chevy | R1500 Truck | Chevy R1500 Truck Platinum Spark Plug 6 Piece Set V6 4.3L NGK 3547 |
| 1987 | Chevy | R2500 Truck | Chevy R2500 Truck Platinum Spark Plug 6 Piece Set V6 4.3L NGK 3547 |
| 1982-1993 | Chevy | S10 Pickup | Chevy S10 Pickup Platinum Spark Plug 6 Piece Set V6 2.8L NGK 3547 |
| 1988-1995 | Chevy | S10 Pickup | Chevy S10 Pickup Platinum Spark Plug 6 Piece Set V6 4.3L NGK 3547 |
| 1987 | Chevy | V1500 Truck | Chevy V1500 Truck Platinum Spark Plug 6 Piece Set V6 4.3L NGK 3547 |
| 1985-1986 | GMC | C1500 Truck | GMC C1500 Truck Platinum Spark Plug 6 Piece Set V6 4.3L NGK 3547 |
| 1988-1995 | GMC | C1500 Truck | GMC C1500 Truck Platinum Spark Plug 6 Piece Set V6 4.3L NGK 3547 |
| 1985-1986 | GMC | C2500 Truck | GMC C2500 Truck Platinum Spark Plug 6 Piece Set V6 4.3L NGK 3547 |
| 1988-1995 | GMC | C2500 Truck | GMC C2500 Truck Platinum Spark Plug 6 Piece Set V6 4.3L NGK 3547 |
| 1984-1995 | GMC | G1500 | GMC G1500 Platinum Spark Plug 6 Piece Set V6 4.3L NGK 3547 |
| 1984-1995 | GMC | G2500 | GMC G2500 Platinum Spark Plug 6 Piece Set V6 4.3L NGK 3547 |
| 1984-1995 | GMC | G3500 | GMC G3500 Platinum Spark Plug 6 Piece Set V6 4.3L NGK 3547 |
| 1983-1989 | GMC | Jimmy S-15 | GMC Jimmy S-15 Platinum Spark Plug 6 Piece Set V6 2.8L NGK 3547 |
| 1988-1991 | GMC | Jimmy S-15 | GMC Jimmy S-15 Platinum Spark Plug 6 Piece Set V6 4.3L NGK 3547 |
| 1992-1995 | GMC | Jimmy S-15 | GMC Jimmy S-15 Platinum Spark Plug 6 Piece Set V6 4.3L NGK 3547 |
| 1985-1986 | GMC | K1500 Truck | GMC K1500 Truck Platinum Spark Plug 6 Piece Set V6 4.3L NGK 3547 |
| 1988-1995 | GMC | K1500 Truck | GMC K1500 Truck Platinum Spark Plug 6 Piece Set V6 4.3L NGK 3547 |
| 1985-1986 | GMC | K2500 Truck | GMC K2500 Truck Platinum Spark Plug 6 Piece Set V6 4.3L NGK 3547 |
| 1988-1995 | GMC | K2500 Truck | GMC K2500 Truck Platinum Spark Plug 6 Piece Set V6 4.3L NGK 3547 |
| 1987 | GMC | R1500 Truck | GMC R1500 Truck Platinum Spark Plug 6 Piece Set V6 4.3L NGK 3547 |
| 1987 | GMC | R2500 Truck | GMC R2500 Truck Platinum Spark Plug 6 Piece Set V6 4.3L NGK 3547 |
| 1982-1990 | GMC | S-15 Pickup | GMC S-15 Pickup Platinum Spark Plug 6 Piece Set V6 2.8L NGK 3547 |
| 1988-1990 | GMC | S-15 Pickup | GMC S-15 Pickup Platinum Spark Plug 6 Piece Set V6 4.3L NGK 3547 |
| 1991-1993 | GMC | S-15 Sonoma | GMC S-15 Sonoma Platinum Spark Plug 6 Piece Set V6 2.8L NGK 3547 |
| 1991-1995 | GMC | S-15 Sonoma | GMC S-15 Sonoma Platinum Spark Plug 6 Piece Set V6 4.3L NGK 3547 |
| 1985-1995 | GMC | Safari | GMC Safari Platinum Spark Plug 6 Piece Set V6 4.3L NGK 3547 |
| 1991 | GMC | Syclone | GMC Syclone Platinum Spark Plug 6 Piece Set V6 4.3L NGK 3547 |
| 1992-1993 | GMC | Typhoon | GMC Typhoon Platinum Spark Plug 6 Piece Set V6 4.3L NGK 3547 |
| 1987 | GMC | V1500 Truck | GMC V1500 Truck Platinum Spark Plug 6 Piece Set V6 4.3L NGK 3547 |
| 1991-1994 | Isuzu | Pup Pickup | Isuzu Pup Pickup Platinum Spark Plug 6 Piece Set V6 3.1L NGK 3547 |
| 1991-1992 | Isuzu | Rodeo | Isuzu Rodeo Platinum Spark Plug 6 Piece Set V6 3.1L NGK 3547 |
| 1989-1991 | Isuzu | Trooper | Isuzu Trooper Platinum Spark Plug 6 Piece Set V6 2.8L NGK 3547 |
| 1984-1986 | Jeep | Cherokee | Jeep Cherokee Platinum Spark Plug 6 Piece Set V6 2.8L NGK 3547 |
| 1986 | Jeep | Comanche (MJ) | Jeep Comanche (MJ) Platinum Spark Plug 6 Piece Set V6 2.8L NGK 3547 |
| 1984-1986 | Jeep | Wagoneer | Jeep Wagoneer Platinum Spark Plug 6 Piece Set V6 2.8L NGK 3547 |
| 1991-1994 | Oldsmobile | Bravada | Olds Bravada Platinum Spark Plug 6 Piece Set V6 4.3L NGK 3547 |
| 1982-1986 | Oldsmobile | Cutlass Ciera | Olds Cutlass Ciera Platinum Spark Plug 6 Piece Set V6 2.8L NGK 3547 |
| 1985-1986 | Oldsmobile | Firenza | Olds Firenza Platinum Spark Plug 6 Piece Set V6 2.8L NGK 3547 |
| 1980-1984 | Oldsmobile | Omega | Olds Omega Platinum Spark Plug 6 Piece Set V6 2.8L NGK 3547 |
| 1990-1994 | Oldsmobile | Silhouette | Olds Silhouette Platinum Spark Plug 6 Piece Set V6 3.1L NGK 3547 |
| 1982-1986 | Pontiac | 6000 | Pontiac 6000 Platinum Spark Plug 6 Piece Set V6 2.8L NGK 3547 |
| 1982-1989 | Pontiac | Firebird | Pontiac Firebird Platinum Spark Plug 6 Piece Set V6 2.8L NGK 3547 |
| 1990-1992 | Pontiac | Firebird | Pontiac Firebird Platinum Spark Plug 6 Piece Set V6 3.1L NGK 3547 |
| 1993-1995 | Pontiac | Firebird | Pontiac Firebird Platinum Spark Plug 6 Piece Set V6 3.4L NGK 3547 |
| 1980-1984 | Pontiac | Phoenix | Pontiac Phoenix Platinum Spark Plug 6 Piece Set V6 2.8L NGK 3547 |
| 1990-1995 | Pontiac | Trans Sport | Pontiac Trans Sport Platinum Spark Plug 6 Piece Set V6 3.1L NGK 3547 |
Part #: NGETK00043
Order must be placed by 4pm ET
Get it in: 2 - 4 Business Days
Want it sooner? Choose Next Day Air at Checkout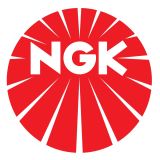 Brand #: 3547