NGETK00021-Spark Plug
Replaces
Spark Plug NGK 3403 - NGETK00021
NGETK00021
Specifications:
NGK G-Power Platinum Spark Plug
Set of 6

Stock #: 3403
Part #: TR55GP
Fine platinum tip reduces required voltage
Trivalent Metal Plating - superior anti-corrosion and anti-seizing properties
Best platinum spark plug at an economical cost
Our electrical and electronic parts are subject to strict quality control testing. Please ensure proper diagnosis of this item before purchasing as the item cannot be returned once installed or plugged in.
Item Condition: New

Lifetime Warranty
This item is backed by a Limited Lifetime Warranty. In the event this item should fail due to manufacturing defects during intended use, we will exchange the part free of charge (excludes shipping charges) for the original purchaser.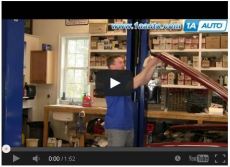 step : Remove the plugs and wires (1:34)

Do one plug at a time to prevent incorrect reassembly.
Unplug the wire
Use your spark plug socket, ratchet and extension to remove the spark plug.
Use an extendable magnet to help retrieve the plug.

step : Replace the plug and wire (3:05)

Plug in a new wire
Check the label on the hood for the plug diode gap.
Use a spark plug socket to put your spark plug in.
Plug in the second end of the spark plug wire to your spark plug.
Repeat with the other plugs and wires one at a time.
Tools needed for replacement:
Ratchets & Related

Ratchet
Socket Extensions

Sockets - SAE

5/8 Inch Spark Plug Socket
Great price and convenient.
The price was awesome. Purchased with the coils on A1 it is a no brainer.
Customer Q&A
Ask a question to 1A Auto customers who purchased the product
Whats the gap number measurement fit the spark plugs on the 01 oldsmobile intrigue? 0.050 or 0.060?
According to our details, .050 is the recommended spec for plug gap.
Brian F
November 24, 2015
does the set include 6 plugs?
Yes, this will include the 6 spark plugs.
Yes. The set I received included 6 plugs.
Deborah V
September 9, 2017
Whats is the gap for a Mercury Milan v6 3.0 2008?
The spark plug gap should be 0.052 to 0.056 inches, or 1.32 - 1.42 mm.
| Year | Make | Model | Description |
| --- | --- | --- | --- |
| 2005-2008 | Buick | Allure | Buick Allure Spark Plug V6 3.8L NGK 3403 |
| 1989-1993 | Buick | Century | Buick Century Spark Plug V6 3.3L NGK 3403 |
| 1994-2005 | Buick | Century | Buick Century Spark Plug V6 3.1L NGK 3403 |
| 1988-1990 | Buick | Electra | Buick Electra Spark Plug V6 3.8L NGK 3403 |
| 2005-2009 | Buick | LaCrosse | Buick LaCrosse Spark Plug V6 3.8L NGK 3403 |
| 1988-2005 | Buick | LeSabre | Buick LeSabre Spark Plug V6 3.8L NGK 3403 |
| 2006-2008 | Buick | Lucerne | Buick Lucerne Spark Plug V6 3.8L NGK 3403 |
| 1991-2005 | Buick | Park Avenue | Buick Park Avenue Spark Plug V6 3.8L NGK 3403 |
| 1988-1991 | Buick | Reatta | Buick Reatta Spark Plug V6 3.8L NGK 3403 |
| 1990-2004 | Buick | Regal | Buick Regal Spark Plug V6 3.8L NGK 3403 |
| 1994-1996 | Buick | Regal | Buick Regal Spark Plug V6 3.1L NGK 3403 |
| 2002-2005 | Buick | Rendezvous | Buick Rendezvous Spark Plug V6 3.4L NGK 3403 |
| 2006-2007 | Buick | Rendezvous | Buick Rendezvous Spark Plug V6 3.5L NGK 3403 |
| 1988-1993 | Buick | Riviera | Buick Riviera Spark Plug V6 3.8L NGK 3403 |
| 1995-1999 | Buick | Riviera | Buick Riviera Spark Plug V6 3.8L NGK 3403 |
| 1989-1993 | Buick | Skylark | Buick Skylark Spark Plug V6 3.3L NGK 3403 |
| 1994-1998 | Buick | Skylark | Buick Skylark Spark Plug V6 3.1L NGK 3403 |
| 2005-2006 | Buick | Terraza | Buick Terraza Spark Plug V6 3.5L NGK 3403 |
| 1996-2005 | Chevy | Astro | Chevy Astro Spark Plug V6 4.3L NGK 3403 |
| 1994-1996 | Chevy | Beretta | Chevy Beretta Spark Plug V6 3.1L NGK 3403 |
| 1996-2005 | Chevy | Blazer S10 | Chevy Blazer S10 Spark Plug V6 4.3L NGK 3403 |
| 1996-1998 | Chevy | C1500 Truck | Chevy C1500 Truck Spark Plug V6 4.3L NGK 3403 |
| 1995-2002 | Chevy | Camaro | Chevy Camaro Spark Plug V6 3.8L NGK 3403 |
| 1994-1996 | Chevy | Caprice | Chevy Caprice Spark Plug V6 4.3L NGK 3403 |
| 1994-1996 | Chevy | Corsica | Chevy Corsica Spark Plug V6 3.1L NGK 3403 |
| 2005-2009 | Chevy | Equinox | Chevy Equinox Spark Plug V6 3.4L NGK 3403 |
| 1996-2014 | Chevy | Express 1500 Van | Chevy Express 1500 Van Spark Plug V6 4.3L NGK 3403 |
| 1996-2005 | Chevy | Express 2500 Van | Chevy Express 2500 Van Spark Plug V6 4.3L NGK 3403 |
| 2000-2005 | Chevy | Impala | Chevy Impala Spark Plug V6 3.4L NGK 3403 |
| 2000-2005 | Chevy | Impala | Chevy Impala Spark Plug V6 3.8L NGK 3403 |
| 1996-1998 | Chevy | K1500 Truck | Chevy K1500 Truck Spark Plug V6 4.3L NGK 3403 |
| 1995-2001 | Chevy | Lumina | Chevy Lumina Spark Plug V6 3.1L NGK 3403 |
| 1998-1999 | Chevy | Lumina | Chevy Lumina Spark Plug V6 3.8L NGK 3403 |
| 1992-1995 | Chevy | Lumina APV | Chevy Lumina APV Spark Plug V6 3.8L NGK 3403 |
| 1996 | Chevy | Lumina APV | Chevy Lumina APV Spark Plug V6 3.4L NGK 3403 |
| 1997-2003 | Chevy | Malibu | Chevy Malibu Spark Plug V6 3.1L NGK 3403 |
| 2004-2006 | Chevy | Malibu | Chevy Malibu Spark Plug V6 3.5L NGK 3403 |
| 1995-1999 | Chevy | Monte Carlo | Chevy Monte Carlo Spark Plug V6 3.1L NGK 3403 |
| 1998-2005 | Chevy | Monte Carlo | Chevy Monte Carlo Spark Plug V6 3.8L NGK 3403 |
| 2000-2005 | Chevy | Monte Carlo | Chevy Monte Carlo Spark Plug V6 3.4L NGK 3403 |
| 1996-2004 | Chevy | S10 Pickup | Chevy S10 Pickup Spark Plug V6 4.3L NGK 3403 |
| 1999-2013 | Chevy | Silverado 1500 | Chevy Silverado 1500 Spark Plug V6 4.3L NGK 3403 |
| 2007 | Chevy | Silverado 1500 Classic | Chevy Silverado 1500 Classic Spark Plug V6 4.3L NGK 3403 |
| 2005-2006 | Chevy | Uplander | Chevy Uplander Spark Plug V6 3.5L NGK 3403 |
| 1997-2005 | Chevy | Venture | Chevy Venture Spark Plug V6 3.4L NGK 3403 |
| 1990-1997 | Ford | Aerostar | Ford Aerostar Spark Plug V6 4.0L NGK 3403 |
| 1995-2000 | Ford | Contour | Ford Contour Spark Plug V6 2.5L NGK 3403 |
| 2001-2008 | Ford | Escape | Ford Escape Spark Plug V6 3.0L NGK 3403 |
| 1991-2005 | Ford | Explorer | Ford Explorer Spark Plug V6 4.0L NGK 3403 |
| 2001-2005 | Ford | Explorer Sport Trac | Ford Explorer Sport Trac Spark Plug V6 4.0L NGK 3403 |
| 2005-2007 | Ford | Five Hundred | Ford Five Hundred Spark Plug V6 3.0L NGK 3403 |
| 2004-2005 | Ford | Freestar | Ford Freestar Spark Plug V6 3.9L NGK 3403 |
| 2004-2005 | Ford | Freestar | Ford Freestar Spark Plug V6 4.2L NGK 3403 |
| 2005-2007 | Ford | Freestyle | Ford Freestyle Spark Plug V6 3.0L NGK 3403 |
| 2006-2009 | Ford | Fusion | Ford Fusion Spark Plug V6 3.0L NGK 3403 |
| 1998-2004 | Ford | Mustang | Ford Mustang Spark Plug V6 3.8L NGK 3403 |
| 1990-1996 | Ford | Ranger | Ford Ranger Spark Plug V6 4.0L NGK 3403 |
| 1996-2005 | Ford | Taurus | Ford Taurus Spark Plug V6 3.0L DOHC NGK 3403 |
| 1996-2003 | Ford | Windstar | Ford Windstar Spark Plug V6 3.8L NGK 3403 |
| 1996-1998 | GMC | C1500 Truck | GMC C1500 Truck Spark Plug V6 4.3L NGK 3403 |
| 1996-2001 | GMC | Jimmy S-15 | GMC Jimmy S-15 Spark Plug V6 4.3L NGK 3403 |
| 1996-1998 | GMC | K1500 Truck | GMC K1500 Truck Spark Plug V6 4.3L NGK 3403 |
| 1996-2004 | GMC | S-15 Sonoma | GMC S-15 Sonoma Spark Plug V6 4.3L NGK 3403 |
| 1996-2005 | GMC | Safari | GMC Safari Spark Plug V6 4.3L NGK 3403 |
| 1996-2014 | GMC | Savana 1500 Van | GMC Savana 1500 Van Spark Plug V6 4.3L NGK 3403 |
| 1996-2005 | GMC | Savana 2500 Van | GMC Savana 2500 Van Spark Plug V6 4.3L NGK 3403 |
| 1999-2013 | GMC | Sierra 1500 | GMC Sierra 1500 Spark Plug V6 4.3L NGK 3403 |
| 2007 | GMC | Sierra 1500 Classic | GMC Sierra 1500 Classic Spark Plug V6 4.3L NGK 3403 |
| 1997-1999 | Isuzu | Hombre | Isuzu Hombre Spark Plug V6 4.3L NGK 3403 |
| 2000-2002 | Jaguar | S-Type | Jaguar S-Type Spark Plug V6 3.0L NGK 3403 |
| 2002 | Jaguar | X-Type | Jaguar X-Type Spark Plug V6 3.0L NGK 3403 |
| 2000-2005 | Lincoln | LS | Lincoln LS Spark Plug V6 3.0L NGK 3403 |
| 2006 | Lincoln | Zephyr | Lincoln Zephyr Spark Plug V6 3.0L NGK 3403 |
| 2004-2007 | Mazda | B3000 Truck | Mazda B3000 Truck Spark Plug V6 3.0L NGK 3403 |
| 1994-1996 | Mazda | B4000 Truck | Mazda B4000 Truck Spark Plug V6 4.0L NGK 3403 |
| 2002-2006 | Mazda | MPV | Mazda MPV Spark Plug V6 3.0L NGK 3403 |
| 1991-1994 | Mazda | Navajo | Mazda Navajo Spark Plug V6 4.0L NGK 3403 |
| 2001-2003 | Mazda | Tribute | Mazda Tribute Spark Plug V6 3.0L NGK 3403 |
| 1999-2002 | Mercury | Cougar | Mercury Cougar Spark Plug V6 2.5L NGK 3403 |
| 2005-2008 | Mercury | Mariner | Mercury Mariner Spark Plug V6 3.0L NGK 3403 |
| 2006-2009 | Mercury | Milan | Mercury Milan Spark Plug V6 3.0L NGK 3403 |
| 2005-2007 | Mercury | Montego | Mercury Montego Spark Plug V6 3.0L NGK 3403 |
| 1998-2005 | Mercury | Mountaineer | Mercury Mountaineer Spark Plug V6 4.0L NGK 3403 |
| 1995-2000 | Mercury | Mystique | Mercury Mystique Spark Plug V6 2.5L NGK 3403 |
| 1996-2005 | Mercury | Sable | Mercury Sable Spark Plug V6 3.0L DOHC NGK 3403 |
| 1992-1999 | Oldsmobile | 88 | Olds 88 Spark Plug V6 3.8L NGK 3403 |
| 1988-1996 | Oldsmobile | 98 | Olds 98 Spark Plug V6 3.8L NGK 3403 |
| 1992-1993 | Oldsmobile | Achieva | Olds Achieva Spark Plug V6 3.3L NGK 3403 |
| 1994-1998 | Oldsmobile | Achieva | Olds Achieva Spark Plug V6 3.1L NGK 3403 |
| 1999-2004 | Oldsmobile | Alero | Olds Alero Spark Plug V6 3.4L NGK 3403 |
| 2001-2002 | Oldsmobile | Aurora | Olds Aurora Spark Plug V6 3.5L NGK 3403 |
| 1996-2001 | Oldsmobile | Bravada | Olds Bravada Spark Plug V6 4.3L NGK 3403 |
| 1997-1999 | Oldsmobile | Cutlass | Olds Cutlass Spark Plug V6 3.1L NGK 3403 |
| 1989-1991 | Oldsmobile | Cutlass Calais | Olds Cutlass Calais Spark Plug V6 3.3L NGK 3403 |
| 1989-1993 | Oldsmobile | Cutlass Ciera | Olds Cutlass Ciera Spark Plug V6 3.3L NGK 3403 |
| 1994-1996 | Oldsmobile | Cutlass Ciera | Olds Cutlass Ciera Spark Plug V6 3.1L NGK 3403 |
| 1989-1990 | Oldsmobile | Cutlass Cruiser FWD | Olds Cutlass Cruiser Spark Plug V6 3.3L NGK 3403 |
| 1993-1997 | Oldsmobile | Cutlass Supreme | Olds Cutlass Supreme Spark Plug V6 3.1L NGK 3403 |
| 1996 | Oldsmobile | Cutlass Supreme | Olds Cutlass Supreme Spark Plug V6 3.4L NGK 3403 |
| 1988-1991 | Oldsmobile | Delta 88 | Olds Delta 88 Spark Plug V6 3.8L NGK 3403 |
| 1998-1999 | Oldsmobile | Intrigue | Olds Intrigue Spark Plug V6 3.8L NGK 3403 |
| 1999-2002 | Oldsmobile | Intrigue | Olds Intrigue Spark Plug V6 3.5L NGK 3403 |
| 1996-1999 | Oldsmobile | LSS | Olds LSS Spark Plug V6 3.8L NGK 3403 |
| 1997-1998 | Oldsmobile | Regency | Olds Regency Spark Plug V6 3.8L NGK 3403 |
| 1992-1995 | Oldsmobile | Silhouette | Olds Silhouette Spark Plug V6 3.8L NGK 3403 |
| 1996-2004 | Oldsmobile | Silhouette | Olds Silhouette Spark Plug V6 3.4L NGK 3403 |
| 1988-1992 | Oldsmobile | Toronado | Olds Toronado Spark Plug V6 3.8L NGK 3403 |
| 2001-2005 | Pontiac | Aztek | Pontiac Aztek Spark Plug V6 3.4L NGK 3403 |
| 1988-2005 | Pontiac | Bonneville | Pontiac Bonneville Spark Plug V6 3.8L NGK 3403 |
| 1995-2002 | Pontiac | Firebird | Pontiac Firebird Spark Plug V6 3.8L NGK 3403 |
| 2005-2006 | Pontiac | G6 | Pontiac G6 Spark Plug V6 3.5L NGK 3403 |
| 1992-1993 | Pontiac | Grand Am | Pontiac Grand Am Spark Plug V6 3.3L NGK 3403 |
| 1994-1998 | Pontiac | Grand Am | Pontiac Grand Am Spark Plug V6 3.1L NGK 3403 |
| 1999-2005 | Pontiac | Grand Am | Pontiac Grand Am Spark Plug V6 3.4L NGK 3403 |
| 1994-2003 | Pontiac | Grand Prix | Pontiac Grand Prix Spark Plug V6 3.1L NGK 3403 |
| 1997-2008 | Pontiac | Grand Prix | Pontiac Grand Prix Spark Plug V6 3.8L NGK 3403 |
| 1999-2005 | Pontiac | Montana | Pontiac Montana Spark Plug V6 3.4L NGK 3403 |
| 2005-2006 | Pontiac | Montana SV6 | Pontiac Montana SV6 Spark Plug V6 3.5L NGK 3403 |
| 2006-2009 | Pontiac | Torrent | Pontiac Torrent Spark Plug V6 3.4L NGK 3403 |
| 1992-1995 | Pontiac | Trans Sport | Pontiac Trans Sport Spark Plug V6 3.8L NGK 3403 |
| 1996-1998 | Pontiac | Trans Sport | Pontiac Trans Sport Spark Plug V6 3.4L NGK 3403 |
| 2005-2006 | Saturn | Relay | Saturn Relay Spark Plug V6 3.5L NGK 3403 |
Part #: NGETK00021
Order must be placed by 4pm ET
Get it in: 2 - 4 Business Days
Want it sooner? Choose Next Day Air at Checkout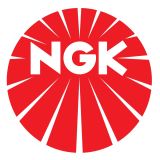 Brand #: 3403