NGETK00033-Spark Plug
Replaces
Spark Plug NGK 3186 - NGETK00033
NGETK00033
Part Details
Spark Plug Type:

Platinum

Quantity:

8 Piece Set
Specifications:
NGK G-Power Platinum Spark Plug
Set of 8

Stock #: 3186
Part #: TR5GP
Fine platinum tip reduces required voltage
Trivalent Metal Plating - superior anti-corrosion and anti-seizing properties
Best platinum spark plug at an economical cost
Our electrical and electronic parts are subject to strict quality control testing. Please ensure proper diagnosis of this item before purchasing as the item cannot be returned once installed or plugged in.
Item Condition: New

Lifetime Warranty
This item is backed by a Limited Lifetime Warranty. In the event this item should fail due to manufacturing defects during intended use, we will exchange the part free of charge (excludes shipping charges) for the original purchaser.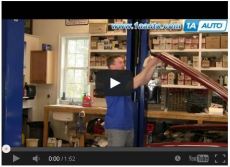 step : Removing the Spark Plug (0:55)

Make sure the engine is cold
Grab and work the boot off of the spark plug
Clean off any dirt on the end of the plug
Remove the spark plug with a 5/8 spark plug socket

step : Installing the Spark Plug (3:43)

Insert the spark plug into the spark plug socket
Tighten the spark plug without cross-threading it
Torque the spark plug to 11 foot-pounds
Press on the spark plug boot
Tools needed for replacement:
Ratchets & Related

Socket Extensions
Torque Wrench
Ratchet

Sockets - SAE

5/8 Inch Spark Plug Socket
Browse 1 question
Browse 1 question and 1 answer
Are they made especially for the 2007 model?
BEST ANSWER:
No a different vehicle. I placed an order for my mother's truck
B I

on Nov 20, 2017

Purchased on Nov 2, 2017
Vehicle Fit
| Year | Make | Model | Description |
| --- | --- | --- | --- |
| 2008-2009 | Buick | Allure | Buick Allure Platinum Spark Plug 8 Piece Set V8 5.3L NGK 3186 |
| 2008-2009 | Buick | LaCrosse | Buick LaCrosse Platinum Spark Plug 8 Piece Set V8 5.3L NGK 3186 |
| 2004-2007 | Buick | Rainier | Buick Rainier Platinum Spark Plug 8 Piece Set V8 5.3L NGK 3186 |
| 2004-2005 | Cadillac | CTS-V | Cadillac CTS-V Platinum Spark Plug 8 Piece Set V8 5.7L NGK 3186 |
| 2006-2007 | Cadillac | CTS-V | Cadillac CTS-V Platinum Spark Plug 8 Piece Set V8 6.0L NGK 3186 |
| 2002-2006 | Cadillac | Escalade | Cadillac Escalade Platinum Spark Plug 8 Piece Set V8 6.0L NGK 3186 |
| 2002-2005 | Cadillac | Escalade | Cadillac Escalade Platinum Spark Plug 8 Piece Set V8 5.3L NGK 3186 |
| 2007-2014 | Cadillac | Escalade | Cadillac Escalade Platinum Spark Plug 8 Piece Set V8 6.2L NGK 3186 |
| 2003-2006 | Cadillac | Escalade ESV | Cadillac Escalade ESV Platinum Spark Plug 8 Piece Set V8 6.0L NGK 3186 |
| 2007-2014 | Cadillac | Escalade ESV | Cadillac Escalade ESV Platinum Spark Plug 8 Piece Set V8 6.2L NGK 3186 |
| 2002-2006 | Cadillac | Escalade EXT | Cadillac Escalade EXT Platinum Spark Plug 8 Piece Set V8 6.0L NGK 3186 |
| 2007-2013 | Cadillac | Escalade EXT | Cadillac Escalade EXT Platinum Spark Plug 8 Piece Set V8 6.2L NGK 3186 |
| 2004-2006 | Cadillac | SRX | Cadillac SRX Platinum Spark Plug 8 Piece Set V8 4.6L NGK 3186 |
| 2005-2006 | Cadillac | STS | Cadillac STS Platinum Spark Plug 8 Piece Set V8 4.6L NGK 3186 |
| 2004-2006 | Cadillac | XLR | Cadillac XLR Platinum Spark Plug 8 Piece Set V8 4.6L NGK 3186 |
| 2002-2013 | Chevy | Avalanche 1500 | Chevy Avalanche 1500 Platinum Spark Plug 8 Piece Set V8 5.3L NGK 3186 |
| 2007-2009 | Chevy | Avalanche 1500 | Chevy Avalanche 1500 Platinum Spark Plug 8 Piece Set V8 6.0L NGK 3186 |
| 1998-2002 | Chevy | Camaro | Chevy Camaro Platinum Spark Plug 8 Piece Set V8 5.7L NGK 3186 |
| 2010-2014 | Chevy | Camaro | Chevy Camaro Platinum Spark Plug 8 Piece Set V8 6.2L (excluding Supercharged Models) NGK 3186 |
| 2011-2013 | Chevy | Caprice | Chevy Caprice Platinum Spark Plug 8 Piece Set V8 6.0L NGK 3186 |
| 2009-2012 | Chevy | Colorado | Chevy Colorado Platinum Spark Plug 8 Piece Set V8 5.3L NGK 3186 |
| 1997-2004 | Chevy | Corvette | Chevy Corvette Platinum Spark Plug 8 Piece Set V8 5.7L NGK 3186 |
| 2005-2007 | Chevy | Corvette | Chevy Corvette Platinum Spark Plug 8 Piece Set V8 6.0L NGK 3186 |
| 2008-2013 | Chevy | Corvette | Chevy Corvette Platinum Spark Plug 8 Piece Set V8 6.2L (excluding Supercharged Models) NGK 3186 |
| 2003-2014 | Chevy | Express 1500 Van | Chevy Express 1500 Van Platinum Spark Plug 8 Piece Set V8 5.3L NGK 3186 |
| 2003-2014 | Chevy | Express 2500 Van | Chevy Express 2500 Van Platinum Spark Plug 8 Piece Set V8 6.0L NGK 3186 |
| 2003-2005 | Chevy | Express 2500 Van | Chevy Express 2500 Van Platinum Spark Plug 8 Piece Set V8 5.3L NGK 3186 |
| 2003-2014 | Chevy | Express 2500 Van | Chevy Express 2500 Van Platinum Spark Plug 8 Piece Set V8 4.8L NGK 3186 |
| 2003-2014 | Chevy | Express 3500 Van | Chevy Express 3500 Van Platinum Spark Plug 8 Piece Set V8 6.0L NGK 3186 |
| 2005-2014 | Chevy | Express 3500 Van | Chevy Express 3500 Van Platinum Spark Plug 8 Piece Set V8 4.8L NGK 3186 |
| 2006-2009 | Chevy | Impala | Chevy Impala Platinum Spark Plug 8 Piece Set V8 5.3L NGK 3186 |
| 2006-2007 | Chevy | Monte Carlo | Chevy Monte Carlo Platinum Spark Plug 8 Piece Set V8 5.3L NGK 3186 |
| 2003-2004 | Chevy | SSR | Chevy SSR Platinum Spark Plug 8 Piece Set V8 5.3L NGK 3186 |
| 2005-2006 | Chevy | SSR | Chevy SSR Platinum Spark Plug 8 Piece Set V8 6.0L NGK 3186 |
| 1999-2013 | Chevy | Silverado 1500 | Chevy Silverado 1500 Platinum Spark Plug 8 Piece Set V8 4.8L NGK 3186 |
| 1999-2013 | Chevy | Silverado 1500 | Chevy Silverado 1500 Platinum Spark Plug 8 Piece Set V8 5.3L NGK 3186 |
| 2003-2009 | Chevy | Silverado 1500 | Chevy Silverado 1500 Platinum Spark Plug 8 Piece Set V8 6.0L NGK 3186 |
| 2009-2013 | Chevy | Silverado 1500 | Chevy Silverado 1500 Platinum Spark Plug 8 Piece Set V8 6.2L NGK 3186 |
| 2007 | Chevy | Silverado 1500 Classic | Chevy Silverado 1500 Classic Platinum Spark Plug 8 Piece Set V8 6.0L NGK 3186 |
| 2007 | Chevy | Silverado 1500 Classic | Chevy Silverado 1500 Classic Platinum Spark Plug 8 Piece Set V8 4.8L NGK 3186 |
| 2007 | Chevy | Silverado 1500 Classic | Chevy Silverado 1500 Classic Platinum Spark Plug 8 Piece Set V8 5.3L NGK 3186 |
| 2001-2003 | Chevy | Silverado 1500 HD | Chevy Silverado 1500 HD Platinum Spark Plug 8 Piece Set V8 6.0L NGK 3186 |
| 2005-2006 | Chevy | Silverado 1500 HD | Chevy Silverado 1500 HD Platinum Spark Plug 8 Piece Set V8 6.0L NGK 3186 |
| 2007 | Chevy | Silverado 1500 HD Classic | Chevy Silverado 1500 HD Classic Platinum Spark Plug 8 Piece Set V8 6.0L NGK 3186 |
| 1999-2000 | Chevy | Silverado 2500 | Chevy Silverado 2500 Platinum Spark Plug 8 Piece Set V8 5.3L NGK 3186 |
| 1999-2004 | Chevy | Silverado 2500 | Chevy Silverado 2500 Platinum Spark Plug 8 Piece Set V8 6.0L NGK 3186 |
| 2001-2014 | Chevy | Silverado 2500 HD | Chevy Silverado 2500 HD Platinum Spark Plug 8 Piece Set V8 6.0L NGK 3186 |
| 2007 | Chevy | Silverado 2500 HD Classic | Chevy Silverado 2500 HD Classic Platinum Spark Plug 8 Piece Set V8 6.0L NGK 3186 |
| 2001-2014 | Chevy | Silverado 3500 | Chevy Silverado 3500 Platinum Spark Plug 8 Piece Set V8 6.0L NGK 3186 |
| 2007 | Chevy | Silverado 3500 Classic | Chevy Silverado 3500 Classic Platinum Spark Plug 8 Piece Set V8 6.0L NGK 3186 |
| 2000-2014 | Chevy | Suburban 1500 | Chevy Suburban 1500 Platinum Spark Plug 8 Piece Set V8 5.3L NGK 3186 |
| 2006-2009 | Chevy | Suburban 1500 | Chevy Suburban 1500 Platinum Spark Plug 8 Piece Set V8 6.0L NGK 3186 |
| 2000-2013 | Chevy | Suburban 2500 | Chevy Suburban 2500 Platinum Spark Plug 8 Piece Set V8 6.0L NGK 3186 |
| 2000-2009 | Chevy | Tahoe | Chevy Tahoe Platinum Spark Plug 8 Piece Set V8 4.8L NGK 3186 |
| 2000-2014 | Chevy | Tahoe | Chevy Tahoe Platinum Spark Plug 8 Piece Set V8 5.3L NGK 3186 |
| 2006-2008 | Chevy | Trailblazer | Chevy Trailblazer Platinum Spark Plug 8 Piece Set V8 5.3L NGK 3186 |
| 2006-2009 | Chevy | Trailblazer | Chevy Trailblazer Platinum Spark Plug 8 Piece Set V8 6.0L NGK 3186 |
| 2003-2005 | Chevy | Trailblazer EXT | Chevy Trailblazer EXT Platinum Spark Plug 8 Piece Set V8 5.3L NGK 3186 |
| 2003-2007 | Hummer | H2 | Hummer H2 Platinum Spark Plug 8 Piece Set V8 6.0L NGK 3186 |
| 2008-2009 | Hummer | H2 | Hummer H2 Platinum Spark Plug 8 Piece Set V8 6.2L NGK 3186 |
| 2008-2010 | Hummer | H3 | Hummer H3 Platinum Spark Plug 8 Piece Set V8 5.3L NGK 3186 |
| 2009-2010 | Hummer | H3T | Hummer H3T Platinum Spark Plug 8 Piece Set V8 5.3L NGK 3186 |
| 2003-2006 | Isuzu | Ascender | Isuzu Ascender Platinum Spark Plug 8 Piece Set V8 5.3L NGK 3186 |
| 1977-1988 | Jaguar | XJS | Jaguar XJS Platinum Spark Plug 8 Piece Set V8 5.3L NGK 3186 |
| 1998-2002 | Pontiac | Firebird | Pontiac Firebird Platinum Spark Plug 8 Piece Set V8 5.7L NGK 3186 |
| 2008-2009 | Pontiac | G8 | Pontiac G8 Platinum Spark Plug 8 Piece Set V8 6.0L NGK 3186 |
| 2009 | Pontiac | G8 | Pontiac G8 Platinum Spark Plug 8 Piece Set V8 6.2L NGK 3186 |
| 2004 | Pontiac | GTO | Pontiac GTO Platinum Spark Plug 8 Piece Set V8 5.7L NGK 3186 |
| 2005-2006 | Pontiac | GTO | Pontiac GTO Platinum Spark Plug 8 Piece Set V8 6.0L NGK 3186 |
| 2005-2008 | Pontiac | Grand Prix | Pontiac Grand Prix Platinum Spark Plug 8 Piece Set V8 5.3L NGK 3186 |
| 2005-2009 | Saab | 9-7X | Saab 9-7X Platinum Spark Plug 8 Piece Set V8 5.3L NGK 3186 |
| 2008-2009 | Saab | 9-7X | Saab 9-7X Platinum Spark Plug 8 Piece Set V8 6.0L NGK 3186 |
Part #: NGETK00033
Order must be placed by 4pm ET
Get it in: 2 - 4 Business Days
Want it sooner? Choose Next Day Air at Checkout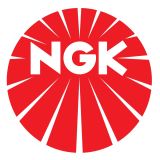 Brand #: 3186