1AESB00043-Serpentine Belt
Replaces
Serpentine Belt ACDelco 6K938 - 1AESB00043
1AESB00043
AC DELCO 6K938 [SERPENTINE BELT
]
This AC DELCO serpentine belt is a new part. It is the same part that you would receive if you purchased it from your local GM dealer.
This serpentine belt features the following specifications:
Brand New AC Delco part
Replaces dealer part numbers: 4861850AA, D9PZ 8620 K, D9PZ8620K, E02E 8620 AA, E02E8620AA, E2AE 8620 AA, E2AE8620AA, E3AE 8620 AA, E3AE8620AA, E8TZ 8620 C, E8TZ8620C, E8UA 8620 A, E8UA8620A, E8TZ 8620 C, E8TZ8620C, E8UA 8620 A, E8UA8620A, E8UA 8620 NA, E8UA8620NA, E8UZ 8620 A, E8UZ8620A, F0UA 8620 KA, F0UA8620KA, F2TZ8620B, F2TZ 8620 B, F2TZ 8620 D, F2TZ8620D, F2TZ 8620 F, F2TZ8620F, F2UA 8620 GA, F2UA8620GA, F2UZ 8620 A, F2UZ8620A, F67Z 8620 KA, F67Z8620KA, F77E 8620 DA, F77E8620DA, F77E 8620 PA, F77E8620PA, F77Z 8620 PA, F77Z8620PA, F87E 8620 KA, F87E8620KA, XR83 8620 AB, XR838620AB, XR83 8620 AC, XR838620AC, XW83 8620 AC, XW838620AC, 10069990, 10230729, 12608660, 12587562, 24504193, 88932788, 88986805, 92033058, 0149977192
Built to strict quality control standards
Direct replacement

Rib Number: 6
Top Width: 0.807 Inches
Effective Length: 93.90 Inches
Item Condition: New

Wear and Tear
This item is backed by a 60-day warranty against defects in materials and workmanship under its intended use. The warranty does not cover normal wear and tear.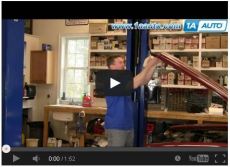 Tools needed for replacement:
General Tools

Jack Stands
Floor Jack

Materials, Fluids, and Supplies

Block of Wood

Pliers, Cutters & misc Wrenches

Needle nose pliers

Ratchets & Related

Ratchet

Screwdrivers & Related

Flat Blade Screwdriver

Sockets - Metric

15mm Socket
19mm Socket
18mm Socket
There are no reviews for this item.
Customer Q&A
Ask a question to 1A Auto customers who purchased the product
No questions have been asked about this item.
| Year | Make | Model | Description |
| --- | --- | --- | --- |
| 2008-2013 | Buick | Enclave | Buick Enclave Serpentine Belt V6 3.6L ACDelco 6K938 |
| 1996-1999 | Buick | LeSabre | Buick LeSabre Serpentine Belt V6 3.8L ACDelco 6K938 |
| 1996 | Buick | Park Avenue | Buick Park Avenue Serpentine Belt V6 3.8L Supercharged for Accessory Drive ACDelco 6K938 |
| 1996 | Buick | Park Avenue | Buick Park Avenue Serpentine Belt V6 3.8L ACDelco 6K938 |
| 1996-1998 | Buick | Riviera | Buick Riviera Serpentine Belt V6 3.8L ACDelco 6K938 |
| 1996-1998 | Buick | Riviera | Buick Riviera Serpentine Belt V6 3.8L Supercharged for Accessory Drive ACDelco 6K938 |
| 1989-1994 | Chevy | Blazer Full Size | Chevy Blazer Full Size Serpentine Belt V8 5.7L without Air Pump without Air Conditioning ACDelco 6K938 |
| 1988-1995 | Chevy | Blazer S10 | Chevy Blazer S10 Serpentine Belt V6 4.3L without Air Conditioning ACDelco 6K938 |
| 1990-1995 | Chevy | C1500 Truck | Chevy C1500 Truck Serpentine Belt V8 5.7L without Air Pump without Air Conditioning ACDelco 6K938 |
| 1990-1995 | Chevy | C1500 Truck | Chevy C1500 Truck Serpentine Belt V8 5.0L without Air Pump without Air Conditioning ACDelco 6K938 |
| 1990-1995 | Chevy | C1500 Truck | Chevy C1500 Truck Serpentine Belt V6 4.3L without Air Pump without Air Conditioning ACDelco 6K938 |
| 1990-1995 | Chevy | C2500 Truck | Chevy C2500 Truck Serpentine Belt V6 4.3L without Air Pump without Air Conditioning ACDelco 6K938 |
| 1990-1995 | Chevy | C2500 Truck | Chevy C2500 Truck Serpentine Belt V8 5.7L without Air Pump without Air Conditioning ACDelco 6K938 |
| 1990-1995 | Chevy | C2500 Truck | Chevy C2500 Truck Serpentine Belt V8 5.0L without Air Pump without Air Conditioning ACDelco 6K938 |
| 1990-1995 | Chevy | C3500 Truck | Chevy C3500 Truck Serpentine Belt V8 5.7L without Air Pump without Air Conditioning ACDelco 6K938 |
| 1990-1995 | Chevy | K1500 Truck | Chevy K1500 Truck Serpentine Belt V8 5.7L without Air Pump without Air Conditioning ACDelco 6K938 |
| 1990-1995 | Chevy | K1500 Truck | Chevy K1500 Truck Serpentine Belt V6 4.3L without Air Pump without Air Conditioning ACDelco 6K938 |
| 1990-1995 | Chevy | K1500 Truck | Chevy K1500 Truck Serpentine Belt V8 5.7L without Air Pump without Air Conditioning ACDelco 6K938 |
| 1990-1995 | Chevy | K2500 Truck | Chevy K2500 Truck Serpentine Belt V6 4.3L without Air Pump without Air Conditioning ACDelco 6K938 |
| 1990-1995 | Chevy | K2500 Truck | Chevy K2500 Truck Serpentine Belt V8 5.0L without Air Pump without Air Conditioning ACDelco 6K938 |
| 1990-1995 | Chevy | K2500 Truck | Chevy K2500 Truck Serpentine Belt V8 5.7L without Air Pump without Air Conditioning ACDelco 6K938 |
| 1990-1995 | Chevy | K3500 Truck | Chevy K3500 Truck Serpentine Belt V8 5.7L without Air Pump without Air Conditioning ACDelco 6K938 |
| 1988-1995 | Chevy | S10 Pickup | Chevy S10 Pickup Serpentine Belt V6 4.3L without Air Conditioning ACDelco 6K938 |
| 2005-2006 | Chevy | SSR | Chevy SSR Alternator, Power Steering Pump & Water Pump Serpentine Belt V8 6.0L ACDelco 6K938 |
| 1992-1995 | Chevy | Suburban C1500 | Chevy Suburban C1500 Serpentine Belt V8 5.7L without Air Pump without Air Conditioning ACDelco 6K938 |
| 1992-1995 | Chevy | Suburban C2500 | Chevy Suburban C2500 Serpentine Belt V8 5.7L without Air Pump without Air Conditioning ACDelco 6K938 |
| 1992-1995 | Chevy | Suburban K1500 | Chevy Suburban K1500 Serpentine Belt V8 5.7L without Air Pump without Air Conditioning ACDelco 6K938 |
| 1992-1995 | Chevy | Suburban K2500 | Chevy Suburban K2500 Serpentine Belt V8 5.7L without Air Pump without Air Conditioning ACDelco 6K938 |
| 1989-1991 | Chevy | Suburban R1500 | Chevy Suburban R1500 Serpentine Belt V8 5.7L without Air Pump without Air Conditioning ACDelco 6K938 |
| 1989-1991 | Chevy | Suburban R2500 | Chevy Suburban R2500 Serpentine Belt V8 5.7L without Air Pump without Air Conditioning ACDelco 6K938 |
| 1989-1991 | Chevy | Suburban V1500 | Chevy Suburban V1500 Serpentine Belt V8 5.7L without Air Pump without Air Conditioning ACDelco 6K938 |
| 1989-1991 | Chevy | Suburban V2500 | Chevy Suburban V2500 Serpentine Belt V8 5.7L without Air Pump without Air Conditioning ACDelco 6K938 |
| 1995 | Chevy | Tahoe | Chevy Tahoe Serpentine Belt V8 5.7L without Air Pump without Air Conditioning ACDelco 6K938 |
| 2009-2013 | Chevy | Traverse | Chevy Traverse Serpentine Belt V6 3.6L ACDelco 6K938 |
| 2004 | Chrysler | Pacifica | Chrysler Pacifica Serpentine Belt V6 3.5L (Built After 10/11/03 Production Date) ACDelco 6K938 |
| 1989-1991 | Ford | E250 Van | Ford E250 Van Over 8500LB GVW Serpentine Belt V8 5.8L ACDelco 6K938 |
| 1989-1991 | Ford | E350 Van | Ford E350 Van Over 8500LB GVW Serpentine Belt V8 5.8L ACDelco 6K938 |
| 1996 | Ford | Explorer | Ford Explorer Serpentine Belt V8 5.0L ACDelco 6K938 |
| 2001 | Ford | Explorer | Ford Explorer Serpentine Belt V8 5.0L ACDelco 6K938 |
| 1989-1991 | Ford | F250 Truck | Ford F250 Truck Over 8500LB GVW Serpentine Belt V8 5.8L ACDelco 6K938 |
| 1989-1991 | Ford | F350 Truck | Ford F350 Truck Over 8500LB GVW Serpentine Belt V8 5.8L ACDelco 6K938 |
| 2007-2013 | GMC | Acadia | GMC Acadia Serpentine Belt V6 3.6L ACDelco 6K938 |
| 1990-1995 | GMC | C1500 Truck | GMC C1500 Truck Serpentine Belt V8 5.7L without Air Pump without Air Conditioning ACDelco 6K938 |
| 1990-1995 | GMC | C1500 Truck | GMC C1500 Truck Serpentine Belt V6 4.3L without Air Pump without Air Conditioning ACDelco 6K938 |
| 1990-1995 | GMC | C1500 Truck | GMC C1500 Truck Serpentine Belt V8 5.0L without Air Pump without Air Conditioning ACDelco 6K938 |
| 1990-1995 | GMC | C2500 Truck | GMC C2500 Truck Serpentine Belt V8 5.0L without Air Pump without Air Conditioning ACDelco 6K938 |
| 1990-1995 | GMC | C2500 Truck | GMC C2500 Truck Serpentine Belt V8 5.7L without Air Pump without Air Conditioning ACDelco 6K938 |
| 1990-1995 | GMC | C2500 Truck | GMC C2500 Truck Serpentine Belt V6 4.3L without Air Pump without Air Conditioning ACDelco 6K938 |
| 1990-1995 | GMC | C3500 Truck | GMC C3500 Truck Serpentine Belt V8 5.7L without Air Pump without Air Conditioning ACDelco 6K938 |
| 1989-1991 | GMC | Jimmy Full Size | GMC Jimmy Full Size Serpentine Belt V8 5.7L without Air Pump without Air Conditioning ACDelco 6K938 |
| 1988-1995 | GMC | Jimmy S-15 | GMC Jimmy S-15 Serpentine Belt V8 4.3L without Air Conditioning ACDelco 6K938 |
| 1990-1995 | GMC | K1500 Truck | GMC K1500 Truck Serpentine Belt V6 4.3L without Air Pump without Air Conditioning ACDelco 6K938 |
| 1990-1995 | GMC | K1500 Truck | GMC K1500 Truck Serpentine Belt V8 5.0L without Air Pump without Air Conditioning ACDelco 6K938 |
| 1990-1995 | GMC | K1500 Truck | GMC K1500 Truck Serpentine Belt V8 5.7L without Air Pump without Air Conditioning ACDelco 6K938 |
| 1990-1995 | GMC | K2500 Truck | GMC K2500 Truck Serpentine Belt V8 5.0L without Air Pump without Air Conditioning ACDelco 6K938 |
| 1990-1995 | GMC | K2500 Truck | GMC K2500 Truck Serpentine Belt V8 5.7L without Air Pump without Air Conditioning ACDelco 6K938 |
| 1990-1995 | GMC | K2500 Truck | GMC K2500 Truck Serpentine Belt V6 4.3L without Air Pump without Air Conditioning ACDelco 6K938 |
| 1990-1995 | GMC | K3500 Truck | GMC K3500 Truck Serpentine Belt V8 5.7L without Air Pump without Air Conditioning ACDelco 6K938 |
| 1988-1990 | GMC | S-15 Pickup | GMC S-15 Pickup Serpentine Belt V6 4.3L without Air Conditioning ACDelco 6K938 |
| 1991-1995 | GMC | S-15 Sonoma | GMC S-15 Sonoma Serpentine Belt V6 4.3L without Air Conditioning ACDelco 6K938 |
| 1991 | GMC | Syclone | GMC Syclone Serpentine Belt V6 4.3L Turbo without Air Conditioning ACDelco 6K938 |
| 1992-1993 | GMC | Typhoon | GMC Typhoon Serpentine Belt V6 4.3L Turbo without Air Conditioning ACDelco 6K938 |
| 1992-1995 | GMC | Yukon | GMC Yukon Serpentine Belt V8 5.7L without Air Pump without Air Conditioning ACDelco 6K938 |
| 2000-2002 | Jaguar | S-Type | Jaguar S-Type Serpentine Belt V8 4.0L ACDelco 6K938 |
| 2003 | Mercedes Benz | C240 | Mercedes Benz C240 From VIN A429266 Serpentine Belt V6 2.6L ACDelco 6K938 |
| 2004-2005 | Mercedes Benz | C240 | Mercedes Benz C240 Serpentine Belt V6 2.6L ACDelco 6K938 |
| 2003-2005 | Mercedes Benz | C320 | Mercedes Benz C320 Serpentine Belt V6 3.2L ACDelco 6K938 |
| 2001-2005 | Mercedes Benz | CL500 | Mercedes Benz CL500 Serpentine Belt V8 5.0L (Built After 8/23/01 Production Date) ACDelco 6K938 |
| 2001-2002 | Mercedes Benz | CL55 AMG | Mercedes Benz CL55 AMG Serpentine Belt V8 5.4L (Built After 8/23/01 Production Date) ACDelco 6K938 |
| 2003-2005 | Mercedes Benz | CLK500 | Mercedes Benz CLK500 Serpentine Belt V8 5.0L ACDelco 6K938 |
| 2003-2005 | Mercedes Benz | CLK55 AMG | Mercedes Benz CLK55 AMG Serpentine Belt V8 5.4L ACDelco 6K938 |
| 2003-2005 | Mercedes Benz | E320 | Mercedes Benz E320 Serpentine Belt V6 3.2L ACDelco 6K938 |
| 2003-2005 | Mercedes Benz | E500 | Mercedes Benz E500 Serpentine Belt V8 5.0L ACDelco 6K938 |
| 2006-2007 | Mercedes Benz | ML500 | Mercedes Benz ML500 Serpentine Belt V8 5.0L ACDelco 6K938 |
| 2006-2007 | Mercedes Benz | R500 | Mercedes Benz R500 Serpentine Belt V8 5.0L ACDelco 6K938 |
| 2002-2006 | Mercedes Benz | S430 | Mercedes Benz S430 Serpentine Belt V8 4.3L ACDelco 6K938 |
| 2002-2006 | Mercedes Benz | S500 | Mercedes Benz S500 Serpentine Belt V8 5.0L ACDelco 6K938 |
| 2001-2002 | Mercedes Benz | S55 AMG | Mercedes Benz S55 AMG Serpentine Belt V8 5.4L ACDelco 6K938 |
| 2003-2006 | Mercedes Benz | SL500 | Mercedes Benz SL500 Serpentine Belt V8 5.0L ACDelco 6K938 |
| 1996-1998 | Oldsmobile | 88 | Olds 88 Serpentine Belt V6 3.8L ACDelco 6K938 |
| 1999 | Oldsmobile | 88 | Olds 88 Serpentine Belt V6 3.8L ACDelco 6K938 |
| 1996-1998 | Oldsmobile | 98 | Olds 98 Serpentine Belt V6 3.8L ACDelco 6K938 |
| 1996-1998 | Oldsmobile | 98-Regency | Olds 98-Regency Serpentine Belt V6 3.8L ACDelco 6K938 |
| 1996-1999 | Oldsmobile | LSS | Olds LSS Serpentine Belt V6 3.8L ACDelco 6K938 |
| 1997-1999 | Oldsmobile | LSS | Olds LSS Serpentine Belt V6 3.8L Supercharged for Accessory Drive ACDelco 6K938 |
| 1996-1998 | Oldsmobile | Regency | Olds Regency Serpentine Belt V6 3.8L ACDelco 6K938 |
| 1996-1999 | Pontiac | Bonneville | Pontiac Bonneville Serpentine Belt V6 3.8L Supercharged for Accessory Drive ACDelco 6K938 |
| 1996-1999 | Pontiac | Bonneville | Pontiac Bonneville Serpentine Belt V6 3.8L ACDelco 6K938 |
| 2007-2010 | Saturn | Outlook | Saturn Outlook Serpentine Belt V6 3.6L ACDelco 6K938 |
Part #: 1AESB00043
Order must be placed by 4pm ET
Get it in: 2 - 4 Business Days
Want it sooner? Choose Next Day Air at Checkout

Brand #: 6K938