WEECI00043-Ignition Control Module
Replaces
Ignition Control Module Wells Vehicle Electronics F102 - WEECI00043
WEECI00043
WELLS IGNITION CONTROL MODULE: F102

Wells offers the industry's most extensive line of premium quality replacement ignition components for domestic and foreign-nameplate vehicles. This comprehensive product range includes parts that precisely match OE fit, form and function as well as Wells-optimized components that eliminate known original equipment design flaws.
Specifications:
Brand New Wells Ignition Control Module
Replaces dealer part numbers: 8933004065, J3230451, 3230451, 33004065, D6AE12A199A1, D6AE 12A199 A1, D6AE12A199A1A, D6AE 12A199 A1A, D6AE12A199A1B, D6AE 12A199 A1B, D6AE12A199A2, D6AE 12A199 A2, D6AE12A199A2A, D6AE 12A199 A2A, D6AE12A199A2B, D6AE 12A199 A2B, D6AZ12A199A, D6AZ 12A199 A, D6AZ12A199B, D6AZ 12A199 B, D6TZ12A199A, D6TZ 12A199 A, D7AZ12A199B, D7AZ 12A199 B, D8VE12A199A1, D8VE 12A199 A1, D8VE12A199A1B, D8VE 12A199 A1B, D8VE12A199A1C, D8VE 12A199 A1C, D8VE12A199A1L, D8VE 12A199 A1L, D8VE12A199A2, D8VE 12A199 A2, D8VE12A199A2B, D8VE 12A199 A2B, D8VE12A199A2C, D8VE 12A199 A2C, D9VZ12A199A, D9VZ 12A199 A, E1FZ12A199A, E1FZ 12A199 A, E9VZ12A199A, E9VZ 12A199 A, F2PF12A199AA, F2PF 12A199 AA, F2PZ12A199A, F2PZ 12A199 A, F2PZ12A199AA, F2PZ 12A199 AA, 12334611, 3230451
Built to strict quality control standards
Direct replacement
100% factory tested
.
Our electrical and electronic parts are subject to strict quality control testing. Please ensure proper diagnosis of this item before purchasing as the item cannot be returned once installed or plugged in.
Item Condition: New

Lifetime Warranty
This item is backed by a Limited Lifetime Warranty. In the event this item should fail due to manufacturing defects during intended use, we will exchange the part free of charge (excludes shipping charges) for the original purchaser.
There are no reviews for this item.
Customer Q&A
Ask a question to 1A Auto customers who purchased the product
No questions have been asked about this item.
| Year | Make | Model | Description |
| --- | --- | --- | --- |
| 1978-1980 | American Motors | AMX | American Motors AMX Ignition Control Module L6 4.2L 258ci Wells Vehicle Electronics F102 |
| 1978-1979 | American Motors | AMX | American Motors AMX Ignition Control Module V8 5.0L 304ci Wells Vehicle Electronics F102 |
| 1978-1981 | American Motors | Concord | American Motors Concord Ignition Control Module L6 4.2L 258ci Wells Vehicle Electronics F102 |
| 1978-1979 | American Motors | Concord | American Motors Concord Ignition Control Module L6 3.8L 232ci Wells Vehicle Electronics F102 |
| 1978-1979 | American Motors | Concord | American Motors Concord Ignition Control Module V8 5.0L 304ci Wells Vehicle Electronics F102 |
| 1983 | American Motors | Concord | American Motors Concord Ignition Control Module L6 4.2L 258ci Wells Vehicle Electronics F102 |
| 1980-1981 | American Motors | Eagle | American Motors Eagle Ignition Control Module L6 4.2L 258ci Wells Vehicle Electronics F102 |
| 1983-1988 | American Motors | Eagle | American Motors Eagle Ignition Control Module L6 4.2L 258ci Wells Vehicle Electronics F102 |
| 1983-1988 | American Motors | Eagle | American Motors Eagle Ignition Control Module L6 4.2L 258ci Wells Vehicle Electronics F102 |
| 1983-1984 | American Motors | Eagle | American Motors Eagle Ignition Control Module L4 2.5L Wells Vehicle Electronics F102 |
| 1977-1978 | American Motors | Gremlin | American Motors Gremlin Ignition Control Module L6 3.8L 232ci Wells Vehicle Electronics F102 |
| 1977-1978 | American Motors | Gremlin | American Motors Gremlin Ignition Control Module L6 4.2L 258ci Wells Vehicle Electronics F102 |
| 1977 | American Motors | Hornet | American Motors Hornet Ignition Control Module L6 4.2L 258ci Wells Vehicle Electronics F102 |
| 1977 | American Motors | Hornet | American Motors Hornet Ignition Control Module L6 3.8L 232ci Wells Vehicle Electronics F102 |
| 1977-1978 | American Motors | Matador | American Motors Matador Ignition Control Module L6 4.2L 232ci Wells Vehicle Electronics F102 |
| 1978 | American Motors | Matador | American Motors Matador Ignition Control Module V8 5.9L 360ci Wells Vehicle Electronics F102 |
| 1977-1980 | American Motors | Pacer | American Motors Pacer Ignition Control Module L6 4.2L 258ci Wells Vehicle Electronics F102 |
| 1977-1978 | American Motors | Pacer | American Motors Pacer Ignition Control Module L6 3.8L 232ci Wells Vehicle Electronics F102 |
| 1978-1979 | American Motors | Pacer | American Motors Pacer Ignition Control Module V8 5.0L 304ci Wells Vehicle Electronics F102 |
| 1979 | American Motors | Spirit | American Motors Spirit Ignition Control Module V8 5.0L 304ci Wells Vehicle Electronics F102 |
| 1979 | American Motors | Spirit | American Motors Spirit Ignition Control Module L6 3.8L 232ci Wells Vehicle Electronics F102 |
| 1979-1981 | American Motors | Spirit | American Motors Spirit Ignition Control Module L6 4.2L 258ci Wells Vehicle Electronics F102 |
| 1983 | American Motors | Spirit | American Motors Spirit Ignition Control Module L6 4.2L 258ci Wells Vehicle Electronics F102 |
| 1986-1987 | Ford | Aerostar | Ford Aerostar Ignition Control Module L4 2.3L Wells Vehicle Electronics F102 |
| 1975-1977 | Ford | Bronco | Ford Bronco Ignition Control Module V8 5.0L 302ci Wells Vehicle Electronics F102 |
| 1978-1979 | Ford | Bronco | Ford Bronco Ignition Control Module V8 6.6L 400ci Wells Vehicle Electronics F102 |
| 1978-1987 | Ford | Bronco | Ford Bronco Ignition Control Module V8 5.8L 351ci Wells Vehicle Electronics F102 |
| 1980-1984 | Ford | Bronco | Ford Bronco Ignition Control Module V8 5.0L 302ci Wells Vehicle Electronics F102 |
| 1980-1986 | Ford | Bronco | Ford Bronco Ignition Control Module L6 4.9L 300ci Wells Vehicle Electronics F102 |
| 1976-1977 | Ford | Custom 500 | Ford Custom 500 Ignition Control Module V8 5.8L 351ci Wells Vehicle Electronics F102 |
| 1976-1977 | Ford | Custom 500 | Ford Custom 500 Ignition Control Module V8 6.6L 400ci Wells Vehicle Electronics F102 |
| 1976 | Ford | Custom 500 | Ford Custom 500 Ignition Control Module V8 7.5L 460ci Wells Vehicle Electronics F102 |
| 1976-1983 | Ford | E100 Van | Ford E100 Van Ignition Control Module L6 4.9L 300ci Wells Vehicle Electronics F102 |
| 1976-1983 | Ford | E100 Van | Ford E100 Van Ignition Control Module V8 5.8L 351ci Wells Vehicle Electronics F102 |
| 1978 | Ford | E100 Van | Ford E100 Van Ignition Control Module V8 7.5L 460ci Wells Vehicle Electronics F102 |
| 1979-1983 | Ford | E100 Van | Ford E100 Van Ignition Control Module V8 5.0L 302ci Wells Vehicle Electronics F102 |
| 1976-1980 | Ford | E150 Van | Ford E150 Van Ignition Control Module V8 7.5L 460ci Wells Vehicle Electronics F102 |
| 1976-1986 | Ford | E150 Van | Ford E150 Van Ignition Control Module L6 4.9L 300ci Wells Vehicle Electronics F102 |
| 1976-1987 | Ford | E150 Van | Ford E150 Van Ignition Control Module V8 5.8L 351ci Wells Vehicle Electronics F102 |
| 1979-1984 | Ford | E150 Van | Ford E150 Van Ignition Control Module V8 5.0L 302ci Wells Vehicle Electronics F102 |
| 1976-1987 | Ford | E250 Van | Ford E250 Van Ignition Control Module V8 5.8L 351ci Wells Vehicle Electronics F102 |
| 1976-1979 | Ford | E250 Van | Ford E250 Van Ignition Control Module V8 7.5L 460ci Wells Vehicle Electronics F102 |
| 1976-1986 | Ford | E250 Van | Ford E250 Van Ignition Control Module L6 4.9L 300ci Wells Vehicle Electronics F102 |
| 1979-1984 | Ford | E250 Van | Ford E250 Van Ignition Control Module V8 5.0L 302ci Wells Vehicle Electronics F102 |
| 1980 | Ford | E250 Van | Ford E250 Van Ignition Control Module V8 6.6L 400ci Wells Vehicle Electronics F102 |
| 1976-1986 | Ford | E350 Van | Ford E350 Van Ignition Control Module L6 4.9L 300ci Wells Vehicle Electronics F102 |
| 1976-1987 | Ford | E350 Van | Ford E350 Van Ignition Control Module V8 7.5L 460ci Wells Vehicle Electronics F102 |
| 1976-1987 | Ford | E350 Van | Ford E350 Van Ignition Control Module V8 5.8L 351ci Wells Vehicle Electronics F102 |
| 1979 | Ford | E350 Van | Ford E350 Van Ignition Control Module V8 5.0L 302ci Wells Vehicle Electronics F102 |
| 1980-1982 | Ford | E350 Van | Ford E350 Van Ignition Control Module V8 6.6L 400ci Wells Vehicle Electronics F102 |
| 1982 | Ford | EXP | Ford EXP Ignition Control Module L4 1.6L Wells Vehicle Electronics F102 |
| 1976 | Ford | Elite | Ford Elite Ignition Control Module V8 7.5L 460ci Wells Vehicle Electronics F102 |
| 1976 | Ford | Elite | Ford Elite Ignition Control Module V8 5.8L 351ci Wells Vehicle Electronics F102 |
| 1976 | Ford | Elite | Ford Elite Ignition Control Module V8 6.6L 400ci Wells Vehicle Electronics F102 |
| 1981-1982 | Ford | Escort | Ford Escort Ignition Control Module L4 1.6L Wells Vehicle Electronics F102 |
| 1976-1983 | Ford | F100 Truck | Ford F100 Truck Ignition Control Module V8 5.0L 302ci Wells Vehicle Electronics F102 |
| 1976-1979 | Ford | F100 Truck | Ford F100 Truck Ignition Control Module V8 7.5L 460ci Wells Vehicle Electronics F102 |
| 1977-1981 | Ford | F100 Truck | Ford F100 Truck Ignition Control Module V8 5.8L 351ci Wells Vehicle Electronics F102 |
| 1976-1983 | Ford | F150 Truck | Ford F150 Truck Ignition Control Module V8 5.0L 302ci Wells Vehicle Electronics F102 |
| 1976-1986 | Ford | F150 Truck | Ford F150 Truck Ignition Control Module L6 4.9L 300ci Wells Vehicle Electronics F102 |
| 1976 | Ford | F150 Truck | Ford F150 Truck Ignition Control Module V8 5.9L 360ci Wells Vehicle Electronics F102 |
| 1976-1979 | Ford | F150 Truck | Ford F150 Truck Ignition Control Module V8 7.5L 460ci Wells Vehicle Electronics F102 |
| 1977-1987 | Ford | F150 Truck | Ford F150 Truck Ignition Control Module V8 5.8L 351ci Wells Vehicle Electronics F102 |
| 1977-1979 | Ford | F150 Truck | Ford F150 Truck Ignition Control Module V8 6.6L 400ci Wells Vehicle Electronics F102 |
| 1976 | Ford | F250 Truck | Ford F250 Truck Ignition Control Module V8 5.9L 360ci Wells Vehicle Electronics F102 |
| 1976-1979 | Ford | F250 Truck | Ford F250 Truck Ignition Control Module V8 7.5L 460ci Wells Vehicle Electronics F102 |
| 1976-1984 | Ford | F250 Truck | Ford F250 Truck Ignition Control Module V8 5.0L 302ci Wells Vehicle Electronics F102 |
| 1977-1987 | Ford | F250 Truck | Ford F250 Truck Ignition Control Module V8 5.8L 351ci Wells Vehicle Electronics F102 |
| 1976-1986 | Ford | F350 Truck | Ford F350 Truck Ignition Control Module L6 4.9L 300ci Wells Vehicle Electronics F102 |
| 1976-1980 | Ford | F350 Truck | Ford F350 Truck Ignition Control Module V8 5.0L 302ci Wells Vehicle Electronics F102 |
| 1976 | Ford | F350 Truck | Ford F350 Truck Ignition Control Module V8 5.9L 360ci Wells Vehicle Electronics F102 |
| 1977-1987 | Ford | F350 Truck | Ford F350 Truck Ignition Control Module V8 5.8L 351ci Wells Vehicle Electronics F102 |
| 1977-1982 | Ford | F350 Truck | Ford F350 Truck Ignition Control Module V8 6.6L 400ci Wells Vehicle Electronics F102 |
| 1977-1979 | Ford | F350 Truck | Ford F350 Truck Ignition Control Module V8 7.5L 460ci Wells Vehicle Electronics F102 |
| 1983-1987 | Ford | F350 Truck | Ford F350 Truck Ignition Control Module V8 7.5L 460ci Wells Vehicle Electronics F102 |
| 1978-1979 | Ford | Fairmont | Ford Fairmont Ignition Control Module V8 5.0L 302ci Wells Vehicle Electronics F102 |
| 1978-1983 | Ford | Fairmont | Ford Fairmont Ignition Control Module L6 3.3L Wells Vehicle Electronics F102 |
| 1978-1983 | Ford | Fairmont | Ford Fairmont Ignition Control Module L4 2.3L Wells Vehicle Electronics F102 |
| 1978-1980 | Ford | Fiesta | Ford Fiesta Ignition Control Module L4 1.6L Wells Vehicle Electronics F102 |
| 1976 | Ford | Gran Torino | Ford Gran Torino Ignition Control Module V8 7.5L 460ci Wells Vehicle Electronics F102 |
| 1976 | Ford | Gran Torino | Ford Gran Torino Ignition Control Module V8 6.6L 400ci Wells Vehicle Electronics F102 |
| 1976 | Ford | Gran Torino | Ford Gran Torino Ignition Control Module V8 5.8L 351ci Wells Vehicle Electronics F102 |
| 1975-1977 | Ford | Granada | Ford Granada Ignition Control Module V8 5.8L 351ci Wells Vehicle Electronics F102 |
| 1975-1980 | Ford | Granada | Ford Granada Ignition Control Module V8 5.0L 302ci Wells Vehicle Electronics F102 |
| 1976-1982 | Ford | Granada | Ford Granada Ignition Control Module L6 3.3L Wells Vehicle Electronics F102 |
| 1976-1980 | Ford | Granada | Ford Granada Ignition Control Module L6 4.1L 250ci Wells Vehicle Electronics F102 |
| 1981 | Ford | Granada | Ford Granada Ignition Control Module L6 4.2L Wells Vehicle Electronics F102 |
| 1982 | Ford | Granada | Ford Granada Ignition Control Module V6 3.8L Wells Vehicle Electronics F102 |
| 1976-1977 | Ford | LTD | Ford LTD Ignition Control Module V8 6.6L 400ci Wells Vehicle Electronics F102 |
| 1976-1982 | Ford | LTD | Ford LTD Ignition Control Module V8 5.8L 351ci Wells Vehicle Electronics F102 |
| 1977-1985 | Ford | LTD | Ford LTD Ignition Control Module V8 5.0L 302ci Wells Vehicle Electronics F102 |
| 1975-1977 | Ford | Maverick | Ford Maverick Ignition Control Module V8 5.0L 302ci Wells Vehicle Electronics F102 |
| 1976-1977 | Ford | Maverick | Ford Maverick Ignition Control Module L6 3.3L Wells Vehicle Electronics F102 |
| 1976-1977 | Ford | Maverick | Ford Maverick Ignition Control Module L6 4.1L 250ci Wells Vehicle Electronics F102 |
| 1979-1982 | Ford | Mustang | Ford Mustang Ignition Control Module L6 3.3L Wells Vehicle Electronics F102 |
| 1979-1984 | Ford | Mustang | Ford Mustang Ignition Control Module L4 2.3L Wells Vehicle Electronics F102 |
| 1979 | Ford | Mustang | Ford Mustang Ignition Control Module V8 5.0L 302ci Wells Vehicle Electronics F102 |
| 1982-1985 | Ford | Mustang | Ford Mustang Ignition Control Module V8 5.0L 302ci Wells Vehicle Electronics F102 |
| 1975-1978 | Ford | Mustang II | Ford Mustang II Ignition Control Module V8 5.0L 302ci Wells Vehicle Electronics F102 |
| 1976-1978 | Ford | Mustang II | Ford Mustang II Ignition Control Module L4 2.3L Wells Vehicle Electronics F102 |
| 1976-1978 | Ford | Mustang II | Ford Mustang II Ignition Control Module V6 2.8L Wells Vehicle Electronics F102 |
| 1976-1979 | Ford | Pinto | Ford Pinto Ignition Control Module V6 2.8L Wells Vehicle Electronics F102 |
| 1976-1980 | Ford | Pinto | Ford Pinto Ignition Control Module L4 2.3L Wells Vehicle Electronics F102 |
| 1976-1979 | Ford | Ranchero | Ford Ranchero Ignition Control Module V8 5.8L 351ci Wells Vehicle Electronics F102 |
| 1976 | Ford | Ranchero | Ford Ranchero Ignition Control Module V8 7.5L 460ci Wells Vehicle Electronics F102 |
| 1976-1978 | Ford | Ranchero | Ford Ranchero Ignition Control Module V8 6.6L 400ci Wells Vehicle Electronics F102 |
| 1977-1979 | Ford | Ranchero | Ford Ranchero Ignition Control Module V8 5.8L 351ci Wells Vehicle Electronics F102 |
| 1983-1988 | Ford | Ranger | Ford Ranger Ignition Control Module L4 2.0L Wells Vehicle Electronics F102 |
| 1983-1987 | Ford | Ranger | Ford Ranger Ignition Control Module L4 2.3L Wells Vehicle Electronics F102 |
| 1984 | Ford | Tempo | Ford Tempo Ignition Control Module L4 2.3L Wells Vehicle Electronics F102 |
| 1977-1980 | Ford | Thunderbird | Ford Thunderbird Ignition Control Module V8 5.0L 302ci Wells Vehicle Electronics F102 |
| 1977-1979 | Ford | Thunderbird | Ford Thunderbird Ignition Control Module V8 5.8L 351ci Wells Vehicle Electronics F102 |
| 1977-1978 | Ford | Thunderbird | Ford Thunderbird Ignition Control Module V8 6.6L 400ci Wells Vehicle Electronics F102 |
| 1982-1986 | Ford | Thunderbird | Ford Thunderbird Ignition Control Module V6 3.8L Wells Vehicle Electronics F102 |
| 1978-1981 | Jeep | CJ5 | Jeep CJ5 Ignition Control Module V8 5.0L 304ci Wells Vehicle Electronics F102 |
| 1978-1983 | Jeep | CJ5 | Jeep CJ5 Ignition Control Module L6 4.2L 258ci Wells Vehicle Electronics F102 |
| 1978-1986 | Jeep | CJ7 | Jeep CJ7 Ignition Control Module L6 4.2L 258ci Wells Vehicle Electronics F102 |
| 1978-1981 | Jeep | CJ7 | Jeep CJ7 Ignition Control Module V8 5.0L 304ci Wells Vehicle Electronics F102 |
| 1983-1986 | Jeep | CJ7 | Jeep CJ7 Ignition Control Module L4 2.5L Wells Vehicle Electronics F102 |
| 1981-1985 | Jeep | CJ8 Scrambler | Jeep CJ8 Scrambler Ignition Control Module L6 4.2L 258ci Wells Vehicle Electronics F102 |
| 1983-1985 | Jeep | CJ8 Scrambler | Jeep CJ8 Scrambler Ignition Control Module L4 2.5L Wells Vehicle Electronics F102 |
| 1978 | Jeep | Cherokee | Jeep Cherokee Ignition Control Module V8 6.6L 401ci Wells Vehicle Electronics F102 |
| 1978-1983 | Jeep | Cherokee | Jeep Cherokee Ignition Control Module V8 5.9L 360ci Wells Vehicle Electronics F102 |
| 1978-1983 | Jeep | Cherokee | Jeep Cherokee Ignition Control Module L6 4.2L 258ci Wells Vehicle Electronics F102 |
| 1984-1985 | Jeep | Cherokee | Jeep Cherokee Ignition Control Module L4 2.5L Wells Vehicle Electronics F102 |
| 1984-1986 | Jeep | Grand Wagoneer | Jeep Grand Wagoneer Ignition Control Module L6 4.2L 258ci Wells Vehicle Electronics F102 |
| 1984-1986 | Jeep | Grand Wagoneer | Jeep Grand Wagoneer Ignition Control Module V8 5.9L 360ci Wells Vehicle Electronics F102 |
| 1978-1986 | Jeep | J Series Pickup (SJ) | Jeep J Series Pickup (SJ) Ignition Control Module V8 5.9L 360ci Wells Vehicle Electronics F102 |
| 1978 | Jeep | J Series Pickup (SJ) | Jeep J Series Pickup (SJ) Ignition Control Module V8 6.6L 401ci Wells Vehicle Electronics F102 |
| 1983-1986 | Jeep | J Series Pickup (SJ) | Jeep J Series Pickup (SJ) Ignition Control Module L6 4.2L 258ci Wells Vehicle Electronics F102 |
| 1978 | Jeep | Wagoneer | Jeep Wagoneer Ignition Control Module V8 6.6L 401ci Wells Vehicle Electronics F102 |
| 1978-1983 | Jeep | Wagoneer | Jeep Wagoneer Ignition Control Module V8 5.9L 360ci Wells Vehicle Electronics F102 |
| 1980-1983 | Jeep | Wagoneer | Jeep Wagoneer Ignition Control Module L6 4.2L 258ci Wells Vehicle Electronics F102 |
| 1984-1985 | Jeep | Wagoneer | Jeep Wagoneer Ignition Control Module L4 2.5L Wells Vehicle Electronics F102 |
| 1987 | Jeep | Wrangler | Jeep Wrangler Ignition Control Module L6 4.2L 258ci Wells Vehicle Electronics F102 |
| 1976-1978 | Lincoln | Continental | Lincoln Continental Ignition Control Module V8 7.5L 460ci Wells Vehicle Electronics F102 |
| 1977-1979 | Lincoln | Continental | Lincoln Continental Ignition Control Module V8 6.6L 400ci Wells Vehicle Electronics F102 |
| 1980 | Lincoln | Continental | Lincoln Continental Ignition Control Module V8 5.8L 351ci Wells Vehicle Electronics F102 |
| 1983 | Lincoln | Continental | Lincoln Continental Ignition Control Module V8 5.0L 302ci Wells Vehicle Electronics F102 |
| 1976 | Lincoln | Mark IV | Lincoln Mark IV Ignition Control Module V8 7.5L 460ci Wells Vehicle Electronics F102 |
| 1977-1979 | Lincoln | Mark V | Lincoln Mark V Ignition Control Module V8 6.6L 400ci Wells Vehicle Electronics F102 |
| 1980 | Lincoln | Mark VI | Lincoln Mark VI Ignition Control Module V8 5.8L 351ci Wells Vehicle Electronics F102 |
| 1982-1983 | Lincoln | Town Car | Lincoln Town Car Ignition Control Module V8 5.0L 302ci Wells Vehicle Electronics F102 |
| 1977 | Lincoln | Versailles | Lincoln Versailles Ignition Control Module V8 5.8L 351ci Wells Vehicle Electronics F102 |
| 1977 | Lincoln | Versailles | Lincoln Versailles Ignition Control Module V8 5.0L 302ci Wells Vehicle Electronics F102 |
| 1980 | Lincoln | Versailles | Lincoln Versailles Ignition Control Module V8 5.0L 302ci Wells Vehicle Electronics F102 |
| 1976-1980 | Mercury | Bobcat | Mercury Bobcat Ignition Control Module L4 2.3L Wells Vehicle Electronics F102 |
| 1976-1979 | Mercury | Bobcat | Mercury Bobcat Ignition Control Module V6 2.8L Wells Vehicle Electronics F102 |
| 1976-1979 | Mercury | Capri | Mercury Capri Ignition Control Module V6 2.8L Wells Vehicle Electronics F102 |
| 1976-1984 | Mercury | Capri | Mercury Capri Ignition Control Module L4 2.3L Wells Vehicle Electronics F102 |
| 1979 | Mercury | Capri | Mercury Capri Ignition Control Module V8 5.0L 302ci Wells Vehicle Electronics F102 |
| 1979-1982 | Mercury | Capri | Mercury Capri Ignition Control Module L6 3.3L 200ci Wells Vehicle Electronics F102 |
| 1982-1985 | Mercury | Capri | Mercury Capri Ignition Control Module V8 5.0L 302ci Wells Vehicle Electronics F102 |
| 1976-1977 | Mercury | Comet | Mercury Comet Ignition Control Module V8 5.0L 302ci Wells Vehicle Electronics F102 |
| 1976-1977 | Mercury | Comet | Mercury Comet Ignition Control Module L6 4.1L 250ci Wells Vehicle Electronics F102 |
| 1976-1977 | Mercury | Comet | Mercury Comet Ignition Control Module L6 3.3L 200ci Wells Vehicle Electronics F102 |
| 1976 | Mercury | Cougar | Mercury Cougar Ignition Control Module V8 7.5L 460ci Wells Vehicle Electronics F102 |
| 1976-1979 | Mercury | Cougar | Mercury Cougar Ignition Control Module V8 5.8L 351ci Wells Vehicle Electronics F102 |
| 1977-1983 | Mercury | Cougar | Mercury Cougar Ignition Control Module V8 5.0L 302ci Wells Vehicle Electronics F102 |
| 1981 | Mercury | Cougar | Mercury Cougar Ignition Control Module V8 4.2L 255ci Wells Vehicle Electronics F102 |
| 1981-1982 | Mercury | Cougar | Mercury Cougar Ignition Control Module L4 2.3L Wells Vehicle Electronics F102 |
| 1982-1983 | Mercury | Cougar | Mercury Cougar Ignition Control Module V6 3.8L 232ci Wells Vehicle Electronics F102 |
| 1977-1978 | Mercury | Grand Marquis | Mercury Grand Marquis Ignition Control Module V8 6.6L 400ci Wells Vehicle Electronics F102 |
| 1977-1978 | Mercury | Grand Marquis | Mercury Grand Marquis Ignition Control Module V8 7.5L 460ci Wells Vehicle Electronics F102 |
| 1978-1980 | Mercury | Grand Marquis | Mercury Grand Marquis Ignition Control Module V8 5.8L 351ci Wells Vehicle Electronics F102 |
| 1979-1985 | Mercury | Grand Marquis | Mercury Grand Marquis Ignition Control Module V8 5.0L 302ci Wells Vehicle Electronics F102 |
| 1981-1982 | Mercury | Grand Marquis | Mercury Grand Marquis Ignition Control Module V8 4.2L 255ci Wells Vehicle Electronics F102 |
| 1982 | Mercury | LN7 | Mercury LN7 Ignition Control Module L4 1.6L Wells Vehicle Electronics F102 |
| 1981-1982 | Mercury | Lynx | Mercury Lynx Ignition Control Module L4 1.6L Wells Vehicle Electronics F102 |
| 1978 | Mercury | Marquis | Mercury Marquis Ignition Control Module V8 5.8L 351ci Wells Vehicle Electronics F102 |
| 1979-1982 | Mercury | Marquis | Mercury Marquis Ignition Control Module V8 5.0L 302ci Wells Vehicle Electronics F102 |
| 1981-1982 | Mercury | Marquis | Mercury Marquis Ignition Control Module V8 4.2L 255ci Wells Vehicle Electronics F102 |
| 1983-1984 | Mercury | Marquis | Mercury Marquis Ignition Control Module L4 2.3L Wells Vehicle Electronics F102 |
| 1983-1984 | Mercury | Marquis | Mercury Marquis Ignition Control Module V6 3.8L 232ci Wells Vehicle Electronics F102 |
| 1976-1977 | Mercury | Monarch | Mercury Monarch Ignition Control Module L6 3.3L 200ci Wells Vehicle Electronics F102 |
| 1976-1977 | Mercury | Monarch | Mercury Monarch Ignition Control Module V8 5.8L 351ci Wells Vehicle Electronics F102 |
| 1976-1980 | Mercury | Monarch | Mercury Monarch Ignition Control Module V8 5.0L 302ci Wells Vehicle Electronics F102 |
| 1976-1980 | Mercury | Montego | Mercury Montego Ignition Control Module L6 4.1L 250ci Wells Vehicle Electronics F102 |
| 1976 | Mercury | Montego | Mercury Montego Ignition Control Module V8 5.8L 351ci Wells Vehicle Electronics F102 |
| 1976 | Mercury | Montego | Mercury Montego Ignition Control Module V8 7.5L 460ci Wells Vehicle Electronics F102 |
| 1976 | Mercury | Montego | Mercury Montego Ignition Control Module V8 6.6L 400ci Wells Vehicle Electronics F102 |
| 1984-1987 | Mercury | Topaz | Mercury Topaz Ignition Control Module L4 2.3L Wells Vehicle Electronics F102 |
| 1987 | Mercury | Tracer | Mercury Tracer Ignition Control Module L4 1.6L Wells Vehicle Electronics F102 |
| 1978-1983 | Mercury | Zephyr | Mercury Zephyr Ignition Control Module L4 2.3L Wells Vehicle Electronics F102 |
| 1978-1983 | Mercury | Zephyr | Mercury Zephyr Ignition Control Module L6 3.3L 200ci Wells Vehicle Electronics F102 |
| 1978-1979 | Mercury | Zephyr | Mercury Zephyr Ignition Control Module V8 5.0L 302ci Wells Vehicle Electronics F102 |
| 1981-1982 | Mercury | Zephyr | Mercury Zephyr Ignition Control Module V8 4.2L 255ci Wells Vehicle Electronics F102 |
Part #: WEECI00043
Order must be placed by 4pm ET
Get it in: 2 - 4 Business Days
Want it sooner? Choose Next Day Air at Checkout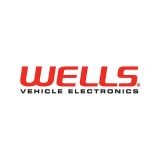 Brand #: F102