WEECI00042-Ignition Control Module
Replaces
Ignition Control Module Wells Vehicle Electronics DR178 - WEECI00042
WEECI00042
WELLS IGNITION CONTROL MODULE: DR178

Wells offers the industry's most extensive line of premium quality replacement ignition components for domestic and foreign-nameplate vehicles. This comprehensive product range includes parts that precisely match OE fit, form and function as well as Wells-optimized components that eliminate known original equipment design flaws.
Specifications:
Brand New Wells Ignition Control Module
Built to strict quality control standards
Direct replacement
100% factory tested
.
Our electrical and electronic parts are subject to strict quality control testing. Please ensure proper diagnosis of this item before purchasing as the item cannot be returned once installed or plugged in.
Item Condition: New

Lifetime Warranty
This item is backed by a Limited Lifetime Warranty. In the event this item should fail due to manufacturing defects during intended use, we will exchange the part free of charge (excludes shipping charges) for the original purchaser.
There are no reviews for this item.
Customer Q&A
Ask a question to 1A Auto customers who purchased the product
where is the ignition control module located on a 1999 chevy express van 5.7l ?
The ignition control module on your vehicle should be located next to the ignition coil under the hood.
| Year | Make | Model | Description |
| --- | --- | --- | --- |
| 1996 | Buick | Roadmaster | Buick Roadmaster Ignition Control Module Wells Vehicle Electronics DR178 |
| 1996 | Cadillac | Commercial Chassis | Cadillac Commercial Chassis Ignition Control Module Wells Vehicle Electronics DR178 |
| 1999-2000 | Cadillac | Escalade | Cadillac Escalade Ignition Control Module Wells Vehicle Electronics DR178 |
| 1996 | Cadillac | Fleetwood | Cadillac Fleetwood Ignition Control Module Wells Vehicle Electronics DR178 |
| 1996-2005 | Chevy | Astro | Chevy Astro Ignition Control Module Wells Vehicle Electronics DR178 |
| 1996-2005 | Chevy | Blazer S10 | Chevy Blazer S10 Ignition Control Module V6 4.3L Wells Vehicle Electronics DR178 |
| 1996-1998 | Chevy | C1500 Truck | Chevy C1500 Truck Ignition Control Module V6 4.3L Wells Vehicle Electronics DR178 |
| 1996-1999 | Chevy | C1500 Truck | Chevy C1500 Truck Ignition Control Module V8 5.0L Wells Vehicle Electronics DR178 |
| 1996-1999 | Chevy | C1500 Truck | Chevy C1500 Truck Ignition Control Module V8 5.7L Wells Vehicle Electronics DR178 |
| 1996-1998 | Chevy | C2500 Truck | Chevy C2500 Truck Ignition Control Module V8 5.0L Wells Vehicle Electronics DR178 |
| 1996-2000 | Chevy | C2500 Truck | Chevy C2500 Truck Ignition Control Module V8 5.7L Wells Vehicle Electronics DR178 |
| 1996-2000 | Chevy | C2500 Truck | Chevy C2500 Truck Ignition Control Module V8 7.4L Wells Vehicle Electronics DR178 |
| 1996-2000 | Chevy | C3500 Truck | Chevy C3500 Truck Ignition Control Module V8 5.7L Wells Vehicle Electronics DR178 |
| 1996-2000 | Chevy | C3500 Truck | Chevy C3500 Truck Ignition Control Module V8 7.4L Wells Vehicle Electronics DR178 |
| 1995 | Chevy | Camaro | Chevy Camaro Ignition Control Module V8 5.7L without Engine Oil Cooler Wells Vehicle Electronics DR178 |
| 1996-1997 | Chevy | Camaro | Chevy Camaro Ignition Control Module V8 5.7L Wells Vehicle Electronics DR178 |
| 1996 | Chevy | Caprice | Chevy Caprice Ignition Control Module Wells Vehicle Electronics DR178 |
| 1996 | Chevy | Corvette | Chevy Corvette Ignition Control Module V8 5.7L Wells Vehicle Electronics DR178 |
| 1996-2002 | Chevy | Express 1500 Van | Chevy Express 1500 Van Ignition Control Module V8 5.0L Wells Vehicle Electronics DR178 |
| 1996-2007 | Chevy | Express 1500 Van | Chevy Express 1500 Van Ignition Control Module V6 4.3L Wells Vehicle Electronics DR178 |
| 1996-2002 | Chevy | Express 1500 Van | Chevy Express 1500 Van Ignition Control Module V8 5.7L Wells Vehicle Electronics DR178 |
| 1996-2002 | Chevy | Express 2500 Van | Chevy Express 2500 Van Ignition Control Module V8 5.7L Wells Vehicle Electronics DR178 |
| 1996-2002 | Chevy | Express 2500 Van | Chevy Express 2500 Van Ignition Control Module V8 5.0L Wells Vehicle Electronics DR178 |
| 1996-2005 | Chevy | Express 2500 Van | Chevy Express 2500 Van Ignition Control Module V6 4.3L Wells Vehicle Electronics DR178 |
| 1996-2000 | Chevy | Express 3500 Van | Chevy Express 3500 Van Ignition Control Module V8 7.4L Wells Vehicle Electronics DR178 |
| 1996-2002 | Chevy | Express 3500 Van | Chevy Express 3500 Van Ignition Control Module V8 5.7L Wells Vehicle Electronics DR178 |
| 1996 | Chevy | Impala | Chevy Impala Ignition Control Module Wells Vehicle Electronics DR178 |
| 1997-1998 | Chevy | K1500 Truck | Chevy K1500 Truck Ignition Control Module V8 5.0L Wells Vehicle Electronics DR178 |
| 1997-1999 | Chevy | K1500 Truck | Chevy K1500 Truck Ignition Control Module V8 5.7L Wells Vehicle Electronics DR178 |
| 1997-1998 | Chevy | K1500 Truck | Chevy K1500 Truck Ignition Control Module V6 4.3L Wells Vehicle Electronics DR178 |
| 1997-2000 | Chevy | K2500 Truck | Chevy K2500 Truck Ignition Control Module V8 7.4L Wells Vehicle Electronics DR178 |
| 1997-2000 | Chevy | K2500 Truck | Chevy K2500 Truck Ignition Control Module V8 5.7L Wells Vehicle Electronics DR178 |
| 1997-1998 | Chevy | K2500 Truck | Chevy K2500 Truck Ignition Control Module V8 5.0L Wells Vehicle Electronics DR178 |
| 1997-2000 | Chevy | K3500 Truck | Chevy K3500 Truck Ignition Control Module V8 5.7L Wells Vehicle Electronics DR178 |
| 1997-2000 | Chevy | K3500 Truck | Chevy K3500 Truck Ignition Control Module V8 7.4L Wells Vehicle Electronics DR178 |
| 1996-1999 | Chevy | P30 | Chevy P30 Ignition Control Module V8 7.4L Wells Vehicle Electronics DR178 |
| 1996-1999 | Chevy | P30 | Chevy P30 Ignition Control Module V8 5.7L Wells Vehicle Electronics DR178 |
| 1996-1999 | Chevy | P30 | Chevy P30 Ignition Control Module V6 4.3L Wells Vehicle Electronics DR178 |
| 1996-2004 | Chevy | S10 Pickup | Chevy S10 Pickup Ignition Control Module V6 4.3L Wells Vehicle Electronics DR178 |
| 1999-2006 | Chevy | Silverado 1500 | Chevy Silverado 1500 Ignition Control Module V6 4.3L Wells Vehicle Electronics DR178 |
| 2007 | Chevy | Silverado 1500 Classic | Chevy Silverado 1500 Classic Ignition Control Module with V6 4.3L Wells Vehicle Electronics DR178 |
| 1996-1999 | Chevy | Suburban C1500 | Chevy Suburban C1500 Ignition Control Module V8 5.7L Wells Vehicle Electronics DR178 |
| 1996-1998 | Chevy | Suburban C2500 | Chevy Suburban C2500 Ignition Control Module V8 5.7L Wells Vehicle Electronics DR178 |
| 1996-1998 | Chevy | Suburban C2500 | Chevy Suburban C2500 Ignition Control Module V8 7.4L Wells Vehicle Electronics DR178 |
| 1996-1999 | Chevy | Suburban K1500 | Chevy Suburban K1500 Ignition Control Module V8 5.7L Wells Vehicle Electronics DR178 |
| 1996-1998 | Chevy | Suburban K2500 | Chevy Suburban K2500 Ignition Control Module V8 5.7L Wells Vehicle Electronics DR178 |
| 1996-1998 | Chevy | Suburban K2500 | Chevy Suburban K2500 Ignition Control Module V8 7.4L Wells Vehicle Electronics DR178 |
| 1996-2000 | Chevy | Tahoe | Chevy Tahoe Ignition Control Module V8 5.7L Wells Vehicle Electronics DR178 |
| 1996-1997 | GMC | C1500 Truck | GMC C1500 Truck Ignition Control Module V8 6.5L Wells Vehicle Electronics DR178 |
| 1996-1999 | GMC | C1500 Truck | GMC C1500 Truck Ignition Control Module V8 5.0L Wells Vehicle Electronics DR178 |
| 1996-1999 | GMC | C1500 Truck | GMC C1500 Truck Ignition Control Module V8 5.7L Wells Vehicle Electronics DR178 |
| 1996-1998 | GMC | C1500 Truck | GMC C1500 Truck Ignition Control Module V6 4.3L Wells Vehicle Electronics DR178 |
| 1996-1999 | GMC | C2500 Truck | GMC C2500 Truck Ignition Control Module V8 6.5L Wells Vehicle Electronics DR178 |
| 1996-2000 | GMC | C2500 Truck | GMC C2500 Truck Ignition Control Module V8 7.4L Wells Vehicle Electronics DR178 |
| 1996-1998 | GMC | C2500 Truck | GMC C2500 Truck Ignition Control Module V8 5.0L Wells Vehicle Electronics DR178 |
| 1996-2000 | GMC | C2500 Truck | GMC C2500 Truck Ignition Control Module V8 5.7L Wells Vehicle Electronics DR178 |
| 1996-2000 | GMC | C3500 Truck | GMC C3500 Truck Ignition Control Module V8 5.7L Wells Vehicle Electronics DR178 |
| 1996-1999 | GMC | C3500 Truck | GMC C3500 Truck Ignition Control Module V8 6.5L Wells Vehicle Electronics DR178 |
| 1996-2000 | GMC | C3500 Truck | GMC C3500 Truck Ignition Control Module V8 7.4L Wells Vehicle Electronics DR178 |
| 1997-2001 | GMC | Jimmy S-15 | GMC Jimmy S-15 Ignition Control Module Wells Vehicle Electronics DR178 |
| 1996-1998 | GMC | K1500 Truck | GMC K1500 Truck Ignition Control Module V8 6.5L Wells Vehicle Electronics DR178 |
| 1996-1998 | GMC | K1500 Truck | GMC K1500 Truck Ignition Control Module V6 4.3L Wells Vehicle Electronics DR178 |
| 1996-1999 | GMC | K1500 Truck | GMC K1500 Truck Ignition Control Module V8 5.0L Wells Vehicle Electronics DR178 |
| 1996-1999 | GMC | K1500 Truck | GMC K1500 Truck Ignition Control Module V8 5.7L Wells Vehicle Electronics DR178 |
| 1996-2000 | GMC | K2500 Truck | GMC K2500 Truck Ignition Control Module V8 7.4L Wells Vehicle Electronics DR178 |
| 1996-1999 | GMC | K2500 Truck | GMC K2500 Truck Ignition Control Module V8 6.5L Wells Vehicle Electronics DR178 |
| 1996-1998 | GMC | K2500 Truck | GMC K2500 Truck Ignition Control Module V8 5.0L Wells Vehicle Electronics DR178 |
| 1996-2000 | GMC | K2500 Truck | GMC K2500 Truck Ignition Control Module V8 5.7L Wells Vehicle Electronics DR178 |
| 1996-1999 | GMC | K3500 Truck | GMC K3500 Truck Ignition Control Module V8 6.5L Wells Vehicle Electronics DR178 |
| 1996-2000 | GMC | K3500 Truck | GMC K3500 Truck Ignition Control Module V8 5.7L Wells Vehicle Electronics DR178 |
| 1996-2000 | GMC | K3500 Truck | GMC K3500 Truck Ignition Control Module V8 7.4L Wells Vehicle Electronics DR178 |
| 1996-1999 | GMC | P3500 | GMC P3500 Ignition Control Module V8 7.4L Wells Vehicle Electronics DR178 |
| 1996-1999 | GMC | P3500 | GMC P3500 Ignition Control Module V6 4.3L Wells Vehicle Electronics DR178 |
| 1996-1999 | GMC | P3500 | GMC P3500 Ignition Control Module V8 5.7L Wells Vehicle Electronics DR178 |
| 1996-2004 | GMC | S-15 Sonoma | GMC S-15 Sonoma Ignition Control Module V6 4.3L Wells Vehicle Electronics DR178 |
| 1996-2005 | GMC | Safari | GMC Safari Ignition Control Module Wells Vehicle Electronics DR178 |
| 1996-2002 | GMC | Savana 1500 Van | GMC Savana 1500 Van Ignition Control Module V8 5.7L Wells Vehicle Electronics DR178 |
| 1996-2002 | GMC | Savana 1500 Van | GMC Savana 1500 Van Ignition Control Module V8 5.0L Wells Vehicle Electronics DR178 |
| 1996-2008 | GMC | Savana 1500 Van | GMC Savana 1500 Van Ignition Control Module V6 4.3L Wells Vehicle Electronics DR178 |
| 1996-2002 | GMC | Savana 2500 Van | GMC Savana 2500 Van Ignition Control Module V8 5.7L Wells Vehicle Electronics DR178 |
| 1996-2005 | GMC | Savana 2500 Van | GMC Savana 2500 Van Ignition Control Module V6 4.3L Wells Vehicle Electronics DR178 |
| 1996-2002 | GMC | Savana 2500 Van | GMC Savana 2500 Van Ignition Control Module V8 5.0L Wells Vehicle Electronics DR178 |
| 1996-2002 | GMC | Savana 3500 Van | GMC Savana 3500 Van Ignition Control Module V8 5.7L Wells Vehicle Electronics DR178 |
| 1996-2000 | GMC | Savana 3500 Van | GMC Savana 3500 Van Ignition Control Module V8 7.4L Wells Vehicle Electronics DR178 |
| 1999-2006 | GMC | Sierra 1500 | GMC Sierra 1500 Ignition Control Module V6 4.3L Wells Vehicle Electronics DR178 |
| 2007 | GMC | Sierra 1500 Classic | GMC Sierra 1500 Classic Ignition Control Module with V6 4.3L Wells Vehicle Electronics DR178 |
| 1996-1999 | GMC | Suburban C1500 | GMC Suburban C1500 Ignition Control Module V8 5.7L Wells Vehicle Electronics DR178 |
| 1996-1999 | GMC | Suburban C2500 | GMC Suburban C2500 Ignition Control Module V8 5.7L Wells Vehicle Electronics DR178 |
| 1996-1999 | GMC | Suburban C2500 | GMC Suburban C2500 Ignition Control Module V8 7.4L Wells Vehicle Electronics DR178 |
| 1996-1999 | GMC | Suburban K1500 | GMC Suburban K1500 Ignition Control Module V8 5.7L Wells Vehicle Electronics DR178 |
| 1996-1999 | GMC | Suburban K2500 | GMC Suburban K2500 Ignition Control Module V8 5.7L Wells Vehicle Electronics DR178 |
| 1996-1999 | GMC | Suburban K2500 | GMC Suburban K2500 Ignition Control Module V8 7.4L Wells Vehicle Electronics DR178 |
| 1996-1999 | GMC | Yukon | GMC Yukon Ignition Control Module V8 5.7L Wells Vehicle Electronics DR178 |
| 2000 | GMC | Yukon | GMC Yukon Denali Ignition Control Module V8 5.7L Wells Vehicle Electronics DR178 |
| 1997-2000 | Isuzu | Hombre | Isuzu Hombre Ignition Control Module V6 4.3L Wells Vehicle Electronics DR178 |
| 1996-2001 | Oldsmobile | Bravada | Olds Bravada Ignition Control Module Wells Vehicle Electronics DR178 |
| 1996-1997 | Pontiac | Firebird | Pontiac Firebird Ignition Control Module V8 5.7L Wells Vehicle Electronics DR178 |
Part #: WEECI00042
Order must be placed by 4pm ET
Get it in: 2 - 4 Business Days
Want it sooner? Choose Next Day Air at Checkout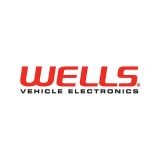 Brand #: DR178